This post contains Amazon affiliate links, should you purchase anything I will receive an itty-bitty commission.
When we arrived home from our long trip to Alaska this summer, the last thing I wanted to do was throw a 50th birthday party for my husband. We were jet lagged and his Dad was hospitalized at the time with pneumonia. But Bob wanted a simple party, just a keg and potato chips was all he requested…so of course I put on my party planning hat. But he knew I would do way more than just a keg! We needed an awesome celebration to usher in the new decade, so I did my best to keep it laid back yet meaningful.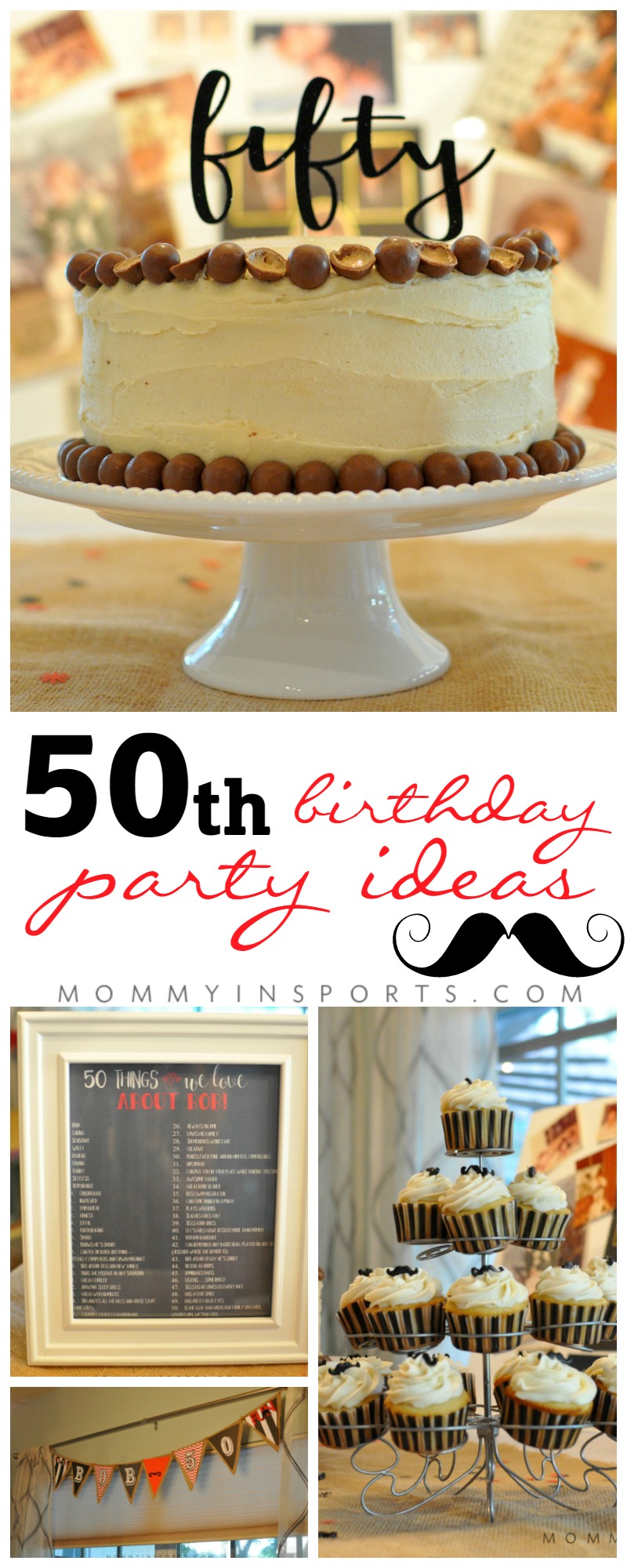 Since he just wanted a backyard party I decided to go with red and white checked tablecloths, and some Carolina barbecue for for Tarheel. I made this cute chalkboard invite as an evite, and our theme was born!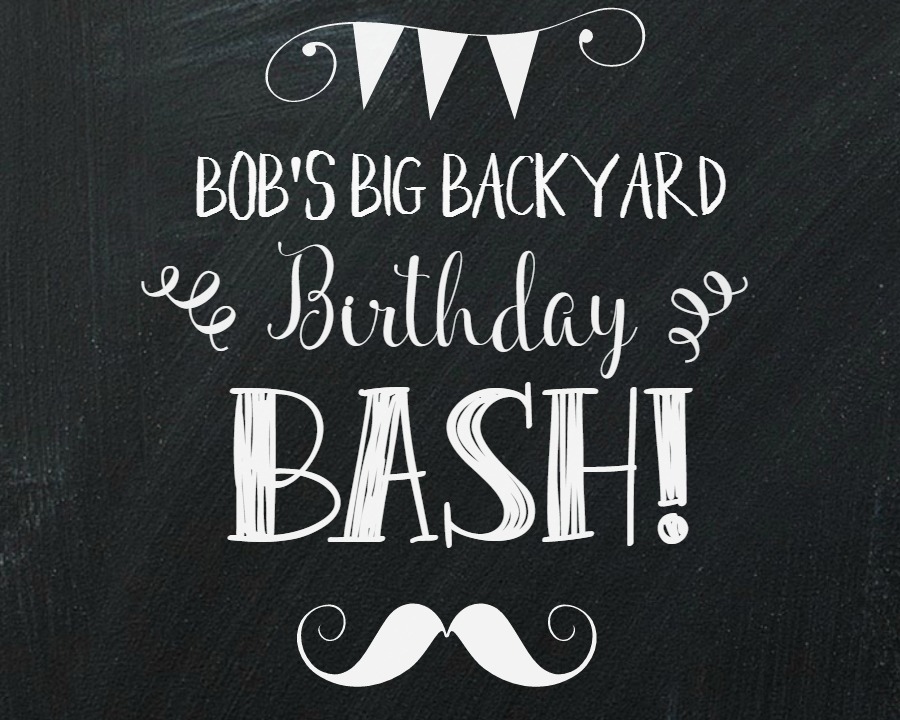 I also made other signs we framed around the house in 8×10 white wood frames. (If anyone wants to download these let me know and I'll add in!)
Food was pretty simple, I made crock pot of shredded barbecue chicken and my badass sister-in-law and her husband make pulled pork. We had shrimp, veggie dip, cheese and crackers, pork and chicken, and of course the beer and potato chips he requested! Simple and easy! Plus all of our family pitched in and made something for us so I just had to cook the chicken and desserts.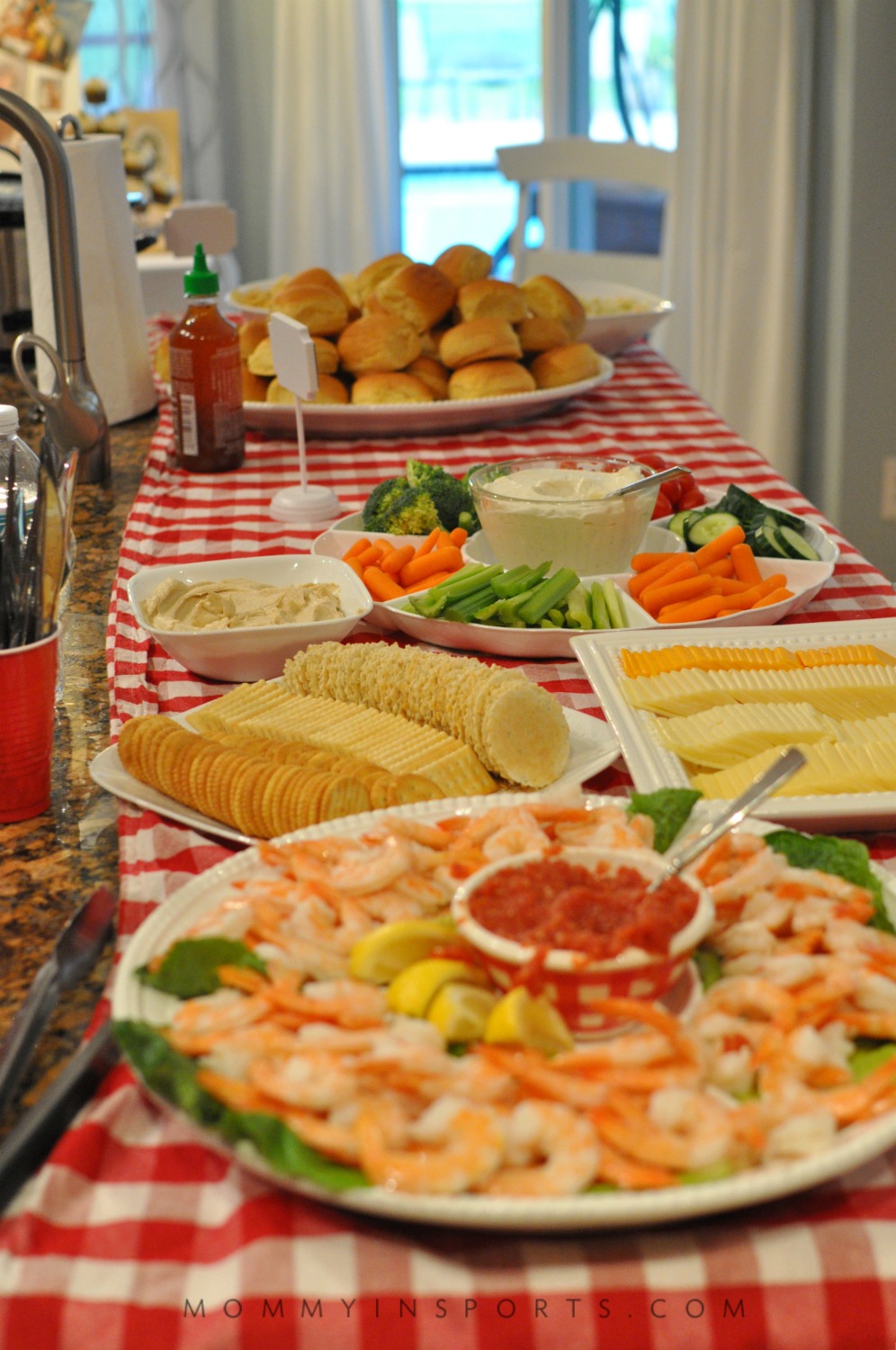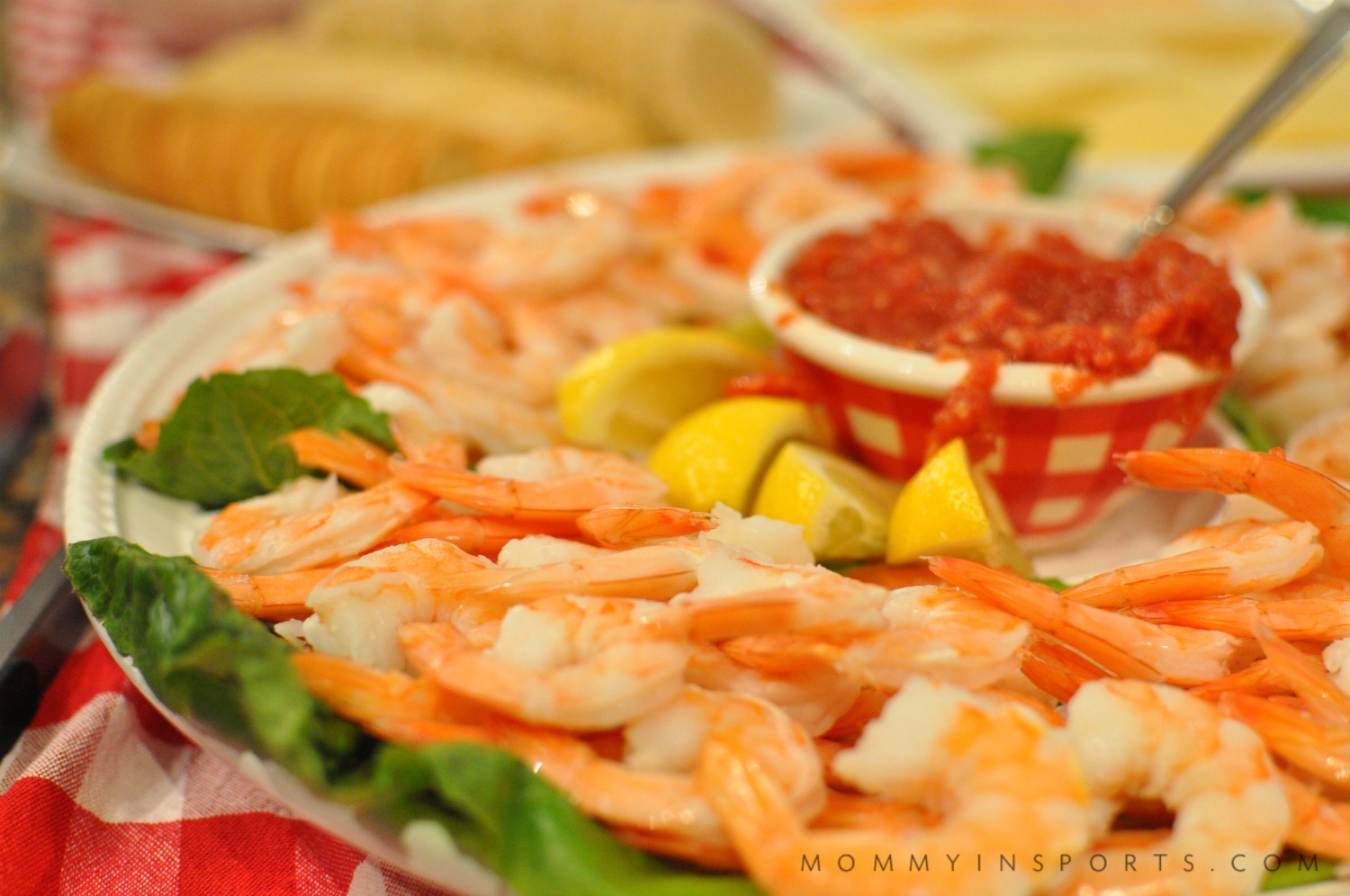 He didn't want any decorations, so I just used my same burlap banner from the dollar bin at Target from Emy's Palace Pets party, and carried the chalkboard theme! I also made a sign for the dessert table that listed the 50 things we love about Bob.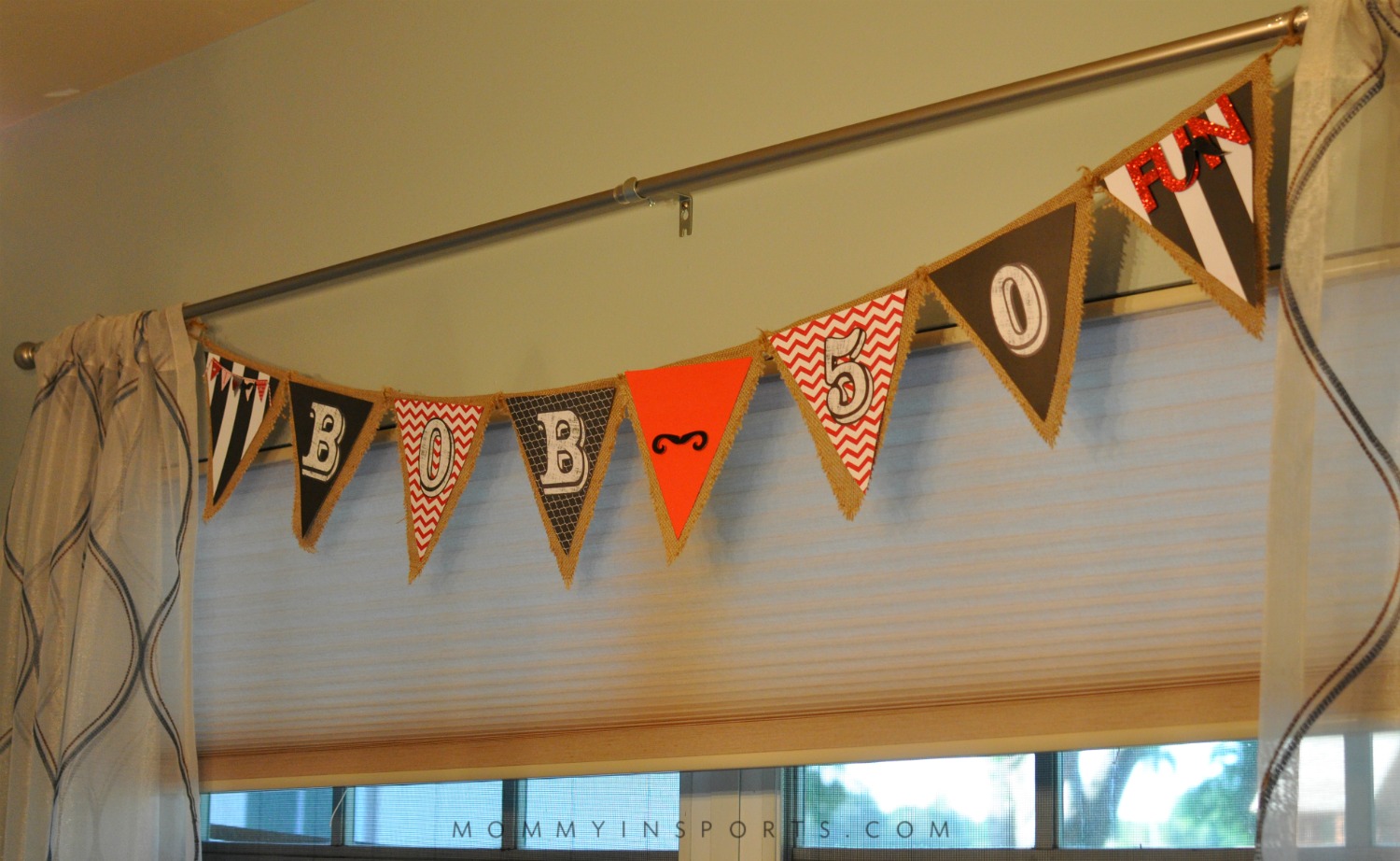 I also recycled the photo prop background and idea from my 40th party thrown by the talented Bobbi! I bought these cute photo props from Amazon, and voila, a fun spot for photos!
And of course I made a homemade cake! Bob's FAV candy is chocolate malted milk balls, aka Whoppers. So I made a cake out of the same flavors!
I had to line the cake with the candy too, and loved the contrast of the Whoppers cut in half around the top! I used this cupcake recipe, and it made a big three layer chocolate malt cake with vanilla malt buttercream. I don't even love chocolate, and devoured this cake. It's worth every sinful calorie!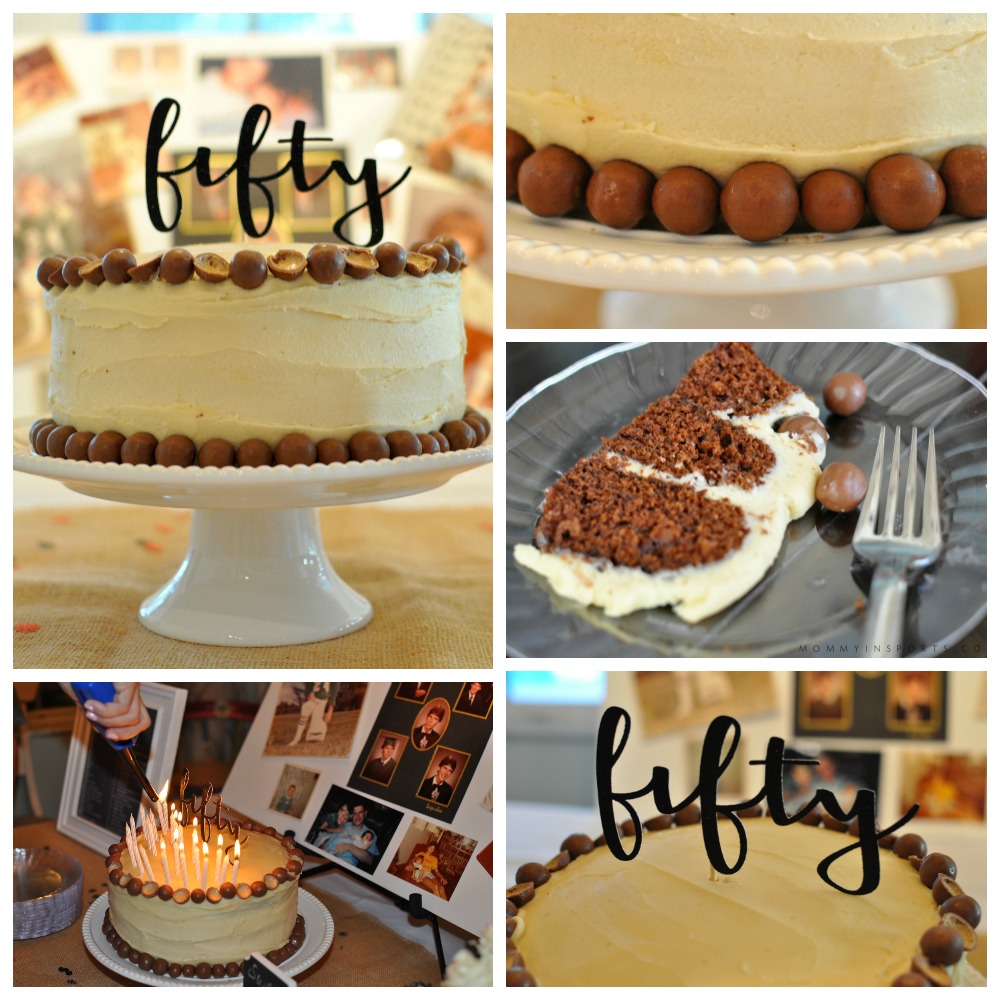 I purchased the cute cake topper from Amazon as well. I also made cupcakes with the cutest little mustache liners and candy toppers I bought at Michael's in the dollar bin! (Budget Saving Party Tips here!) And just like all of my parties and cakes, I made the cupcakes weeks in advance and froze them, so I just had to frost them the morning of. I made his actual birthday cake the night before and refrigerated.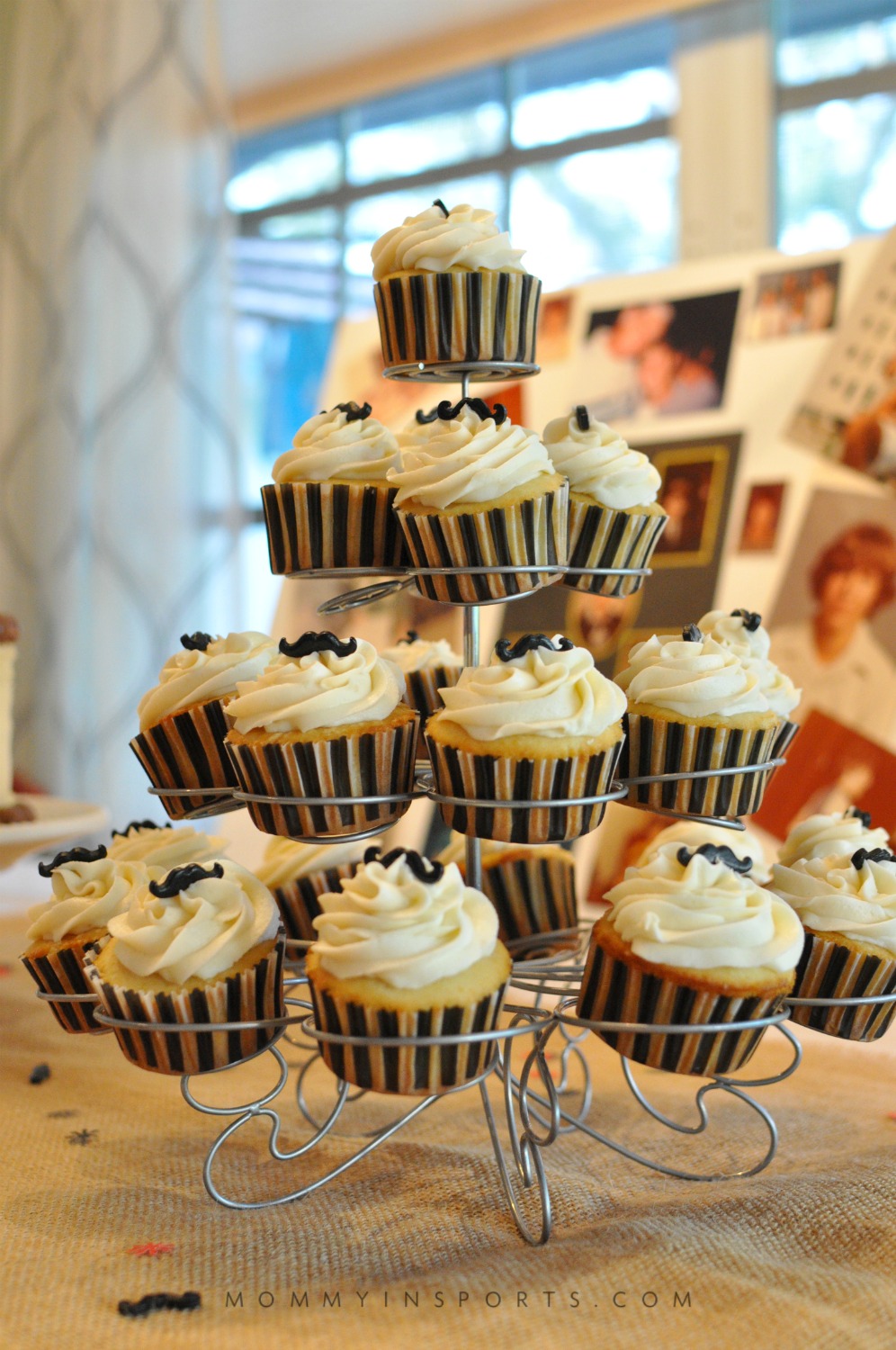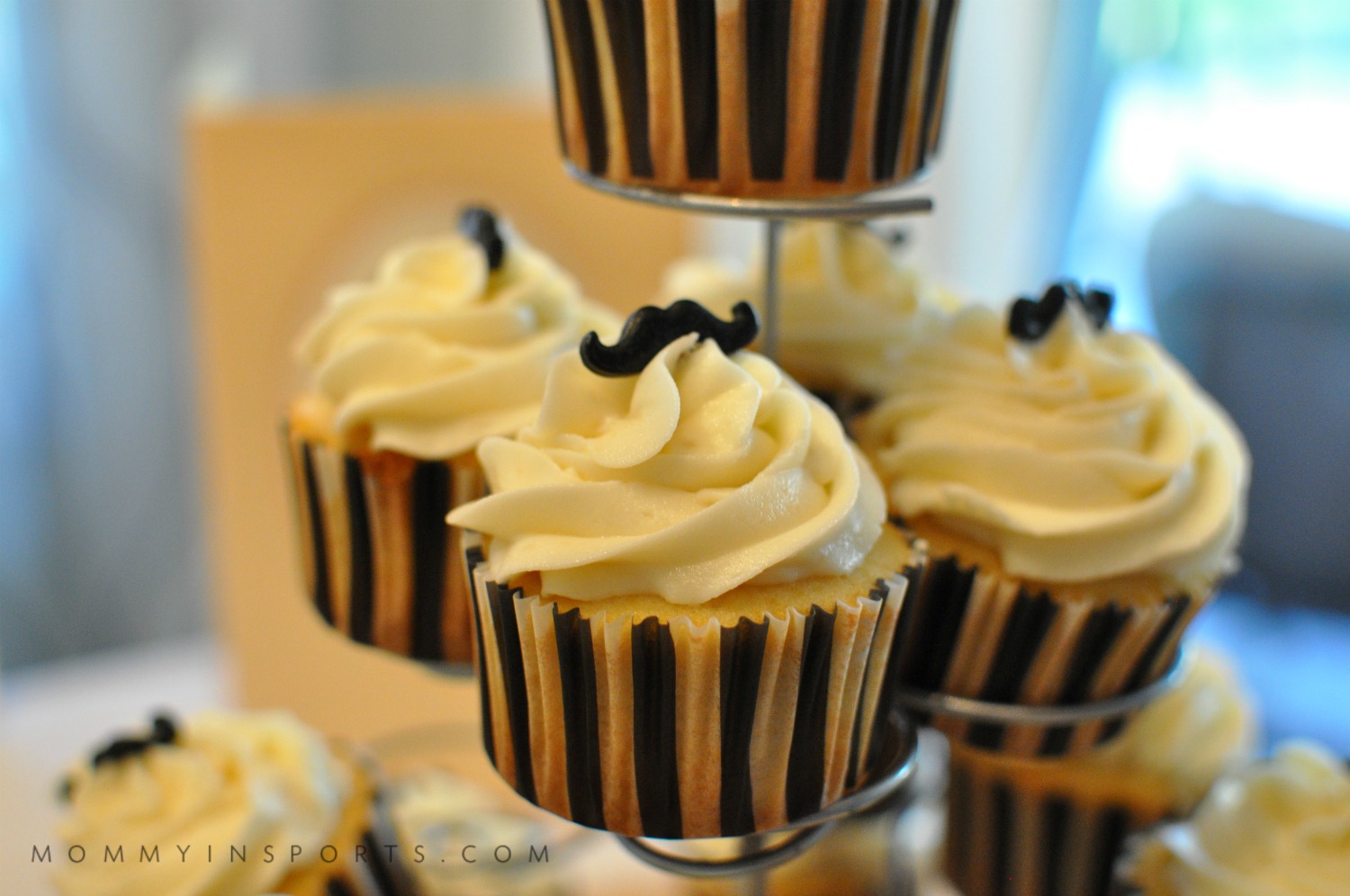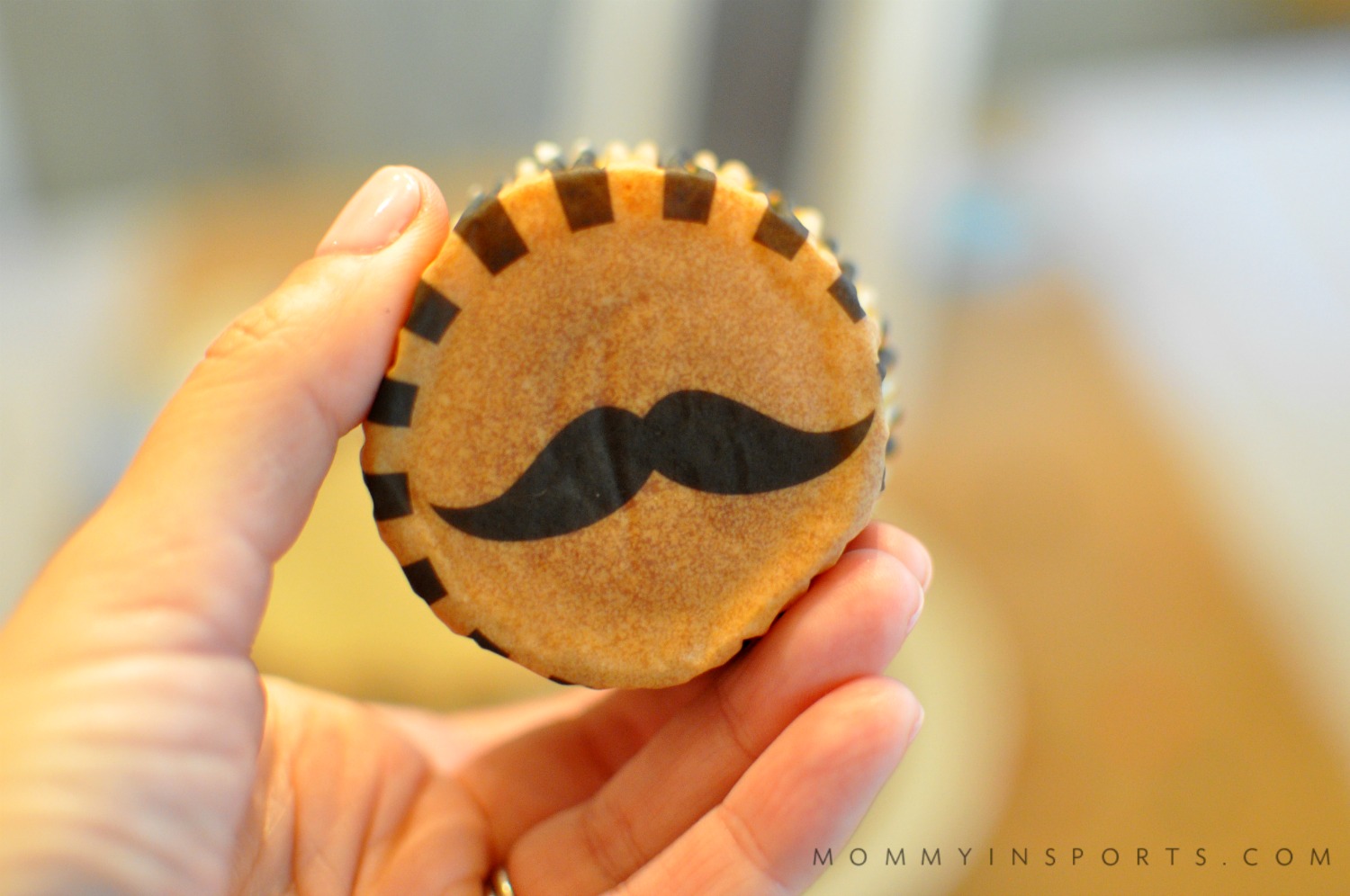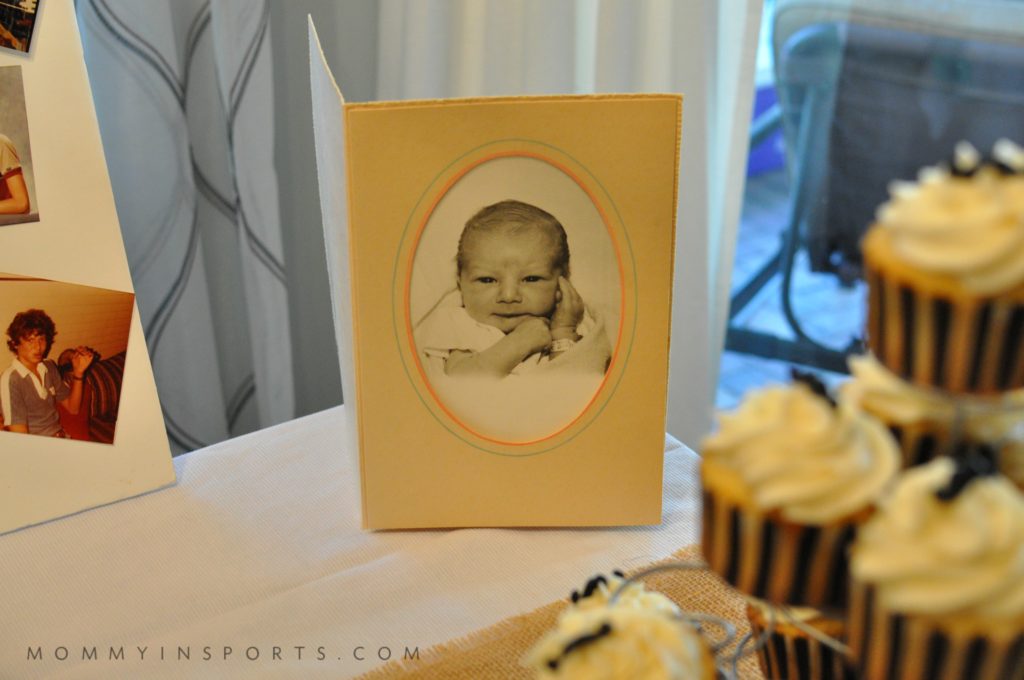 Baby and childhood pictures of Bob adorned the dessert table as well, and we were lucky to have so many family members and friends join us! I wish I could share a photo of everyone there, we had so many out of town guests!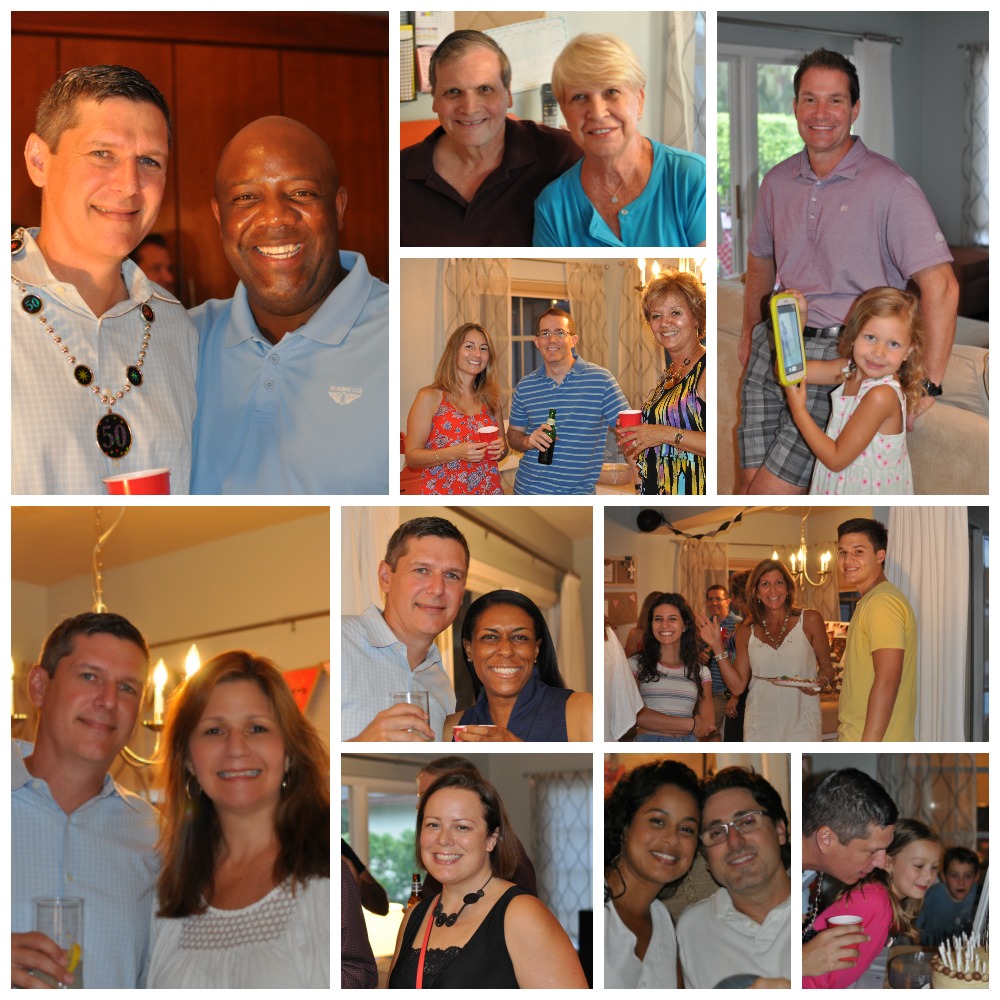 And might I add the birthday boy doesn't look a day over 40, and I am pretty sure I don't look 30. So let's jest erase the last decade and have a do-over shall we?!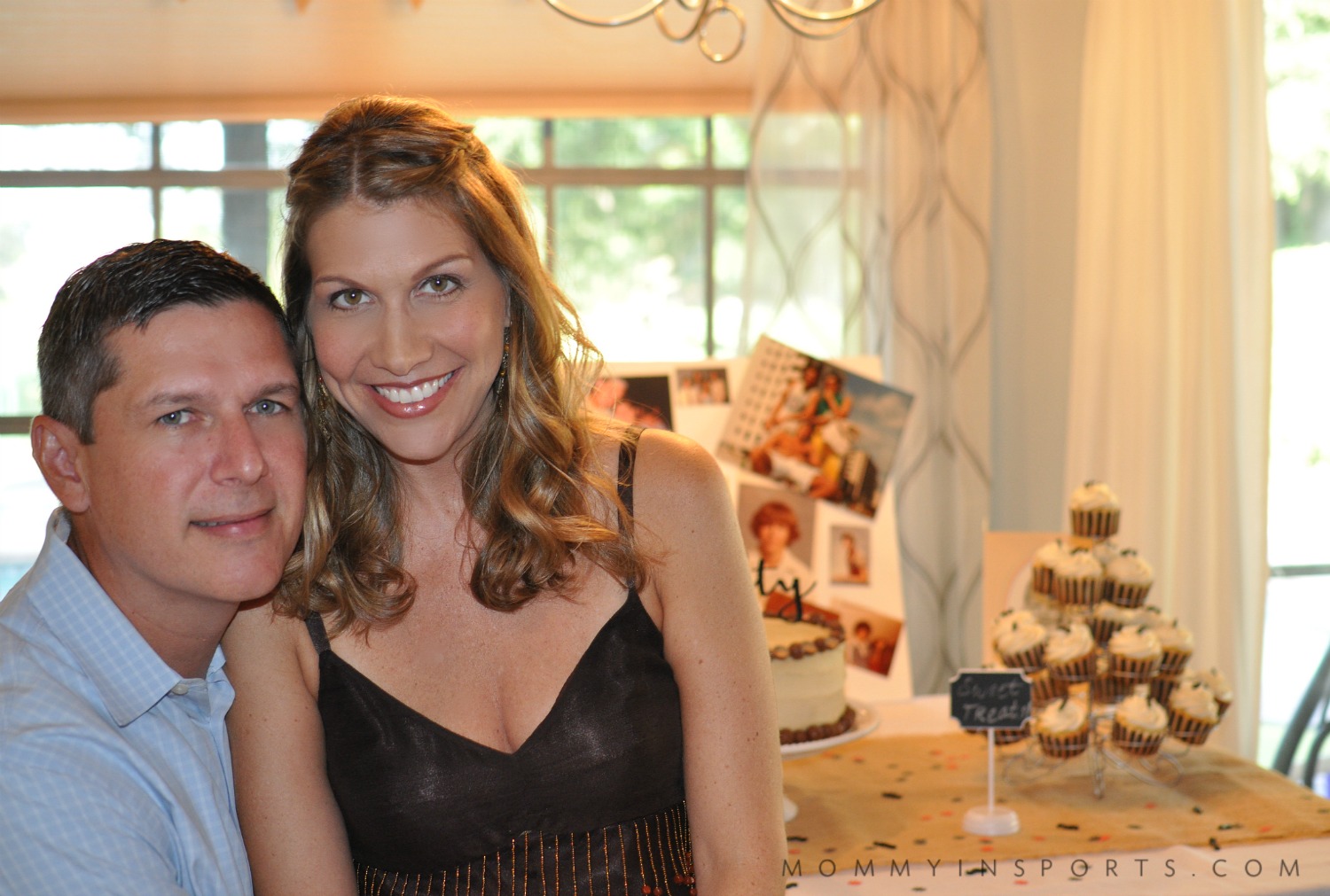 I'm so glad Bob was able to have a night of distraction just for him, as his father left this Earth just two days later. Though he wasn't there with us at the event, he was and always will be with us.
Guess the old saying is true: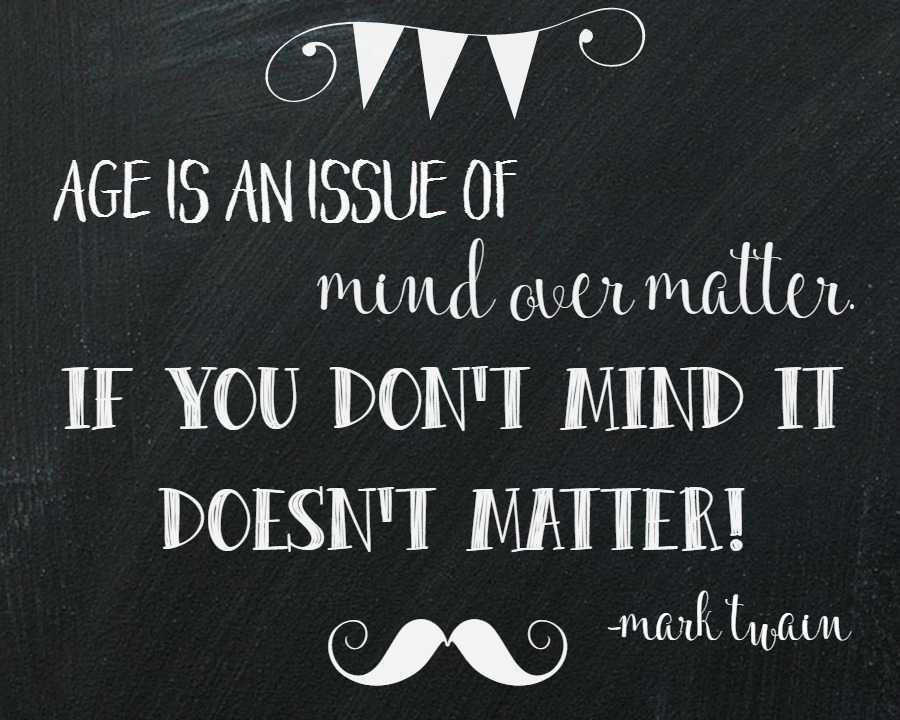 Hope these ideas inspired your 50th birthday party!
If you liked this post, please check out these other birthday party ideas! And don't forget to follow along on Facebook!
Rock Star Birthday Party Ideas
Palace Pets Birthday Party Ideas