Do you have a Disney Palace Pets fan? We currently have two girls obsessed with Disney's newest pets, so I scoured Pinterest when our littlest asked for a Palace Pets birthday party. You know what I found? That's right next to nothing! So I was on my own to come up with some creative and fun Palace Pets birthday party ideas.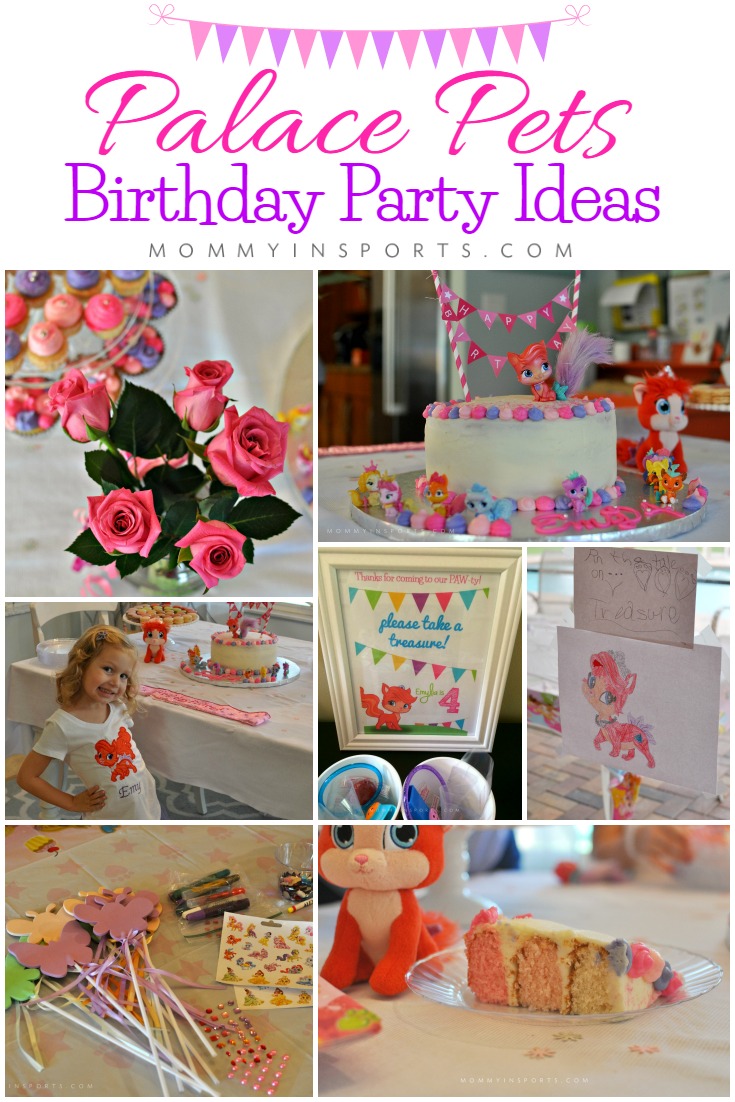 palace pets birthday party ideas!
For invitations, we re-created a design I found on Etsy and my wonderful husband made his own version in Photoshop!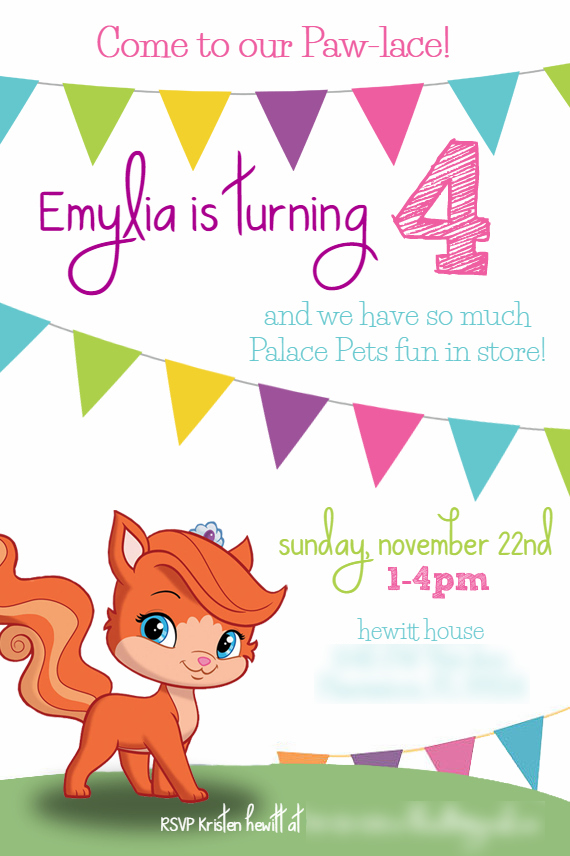 Decorations
For decorations everything had to be Palace Pets of course, including the little figurines all over the house! It was hard to find Disney themed items, so we used a Target $1 bin burlap banner and added scrapbook paper to the penants, and her name. We also printed out Palace Pets pictures and added them to the banner to convert this $1 banner into a masterpiece! Oh and those tulle bows I snipped from an old rainbow tutu skirt!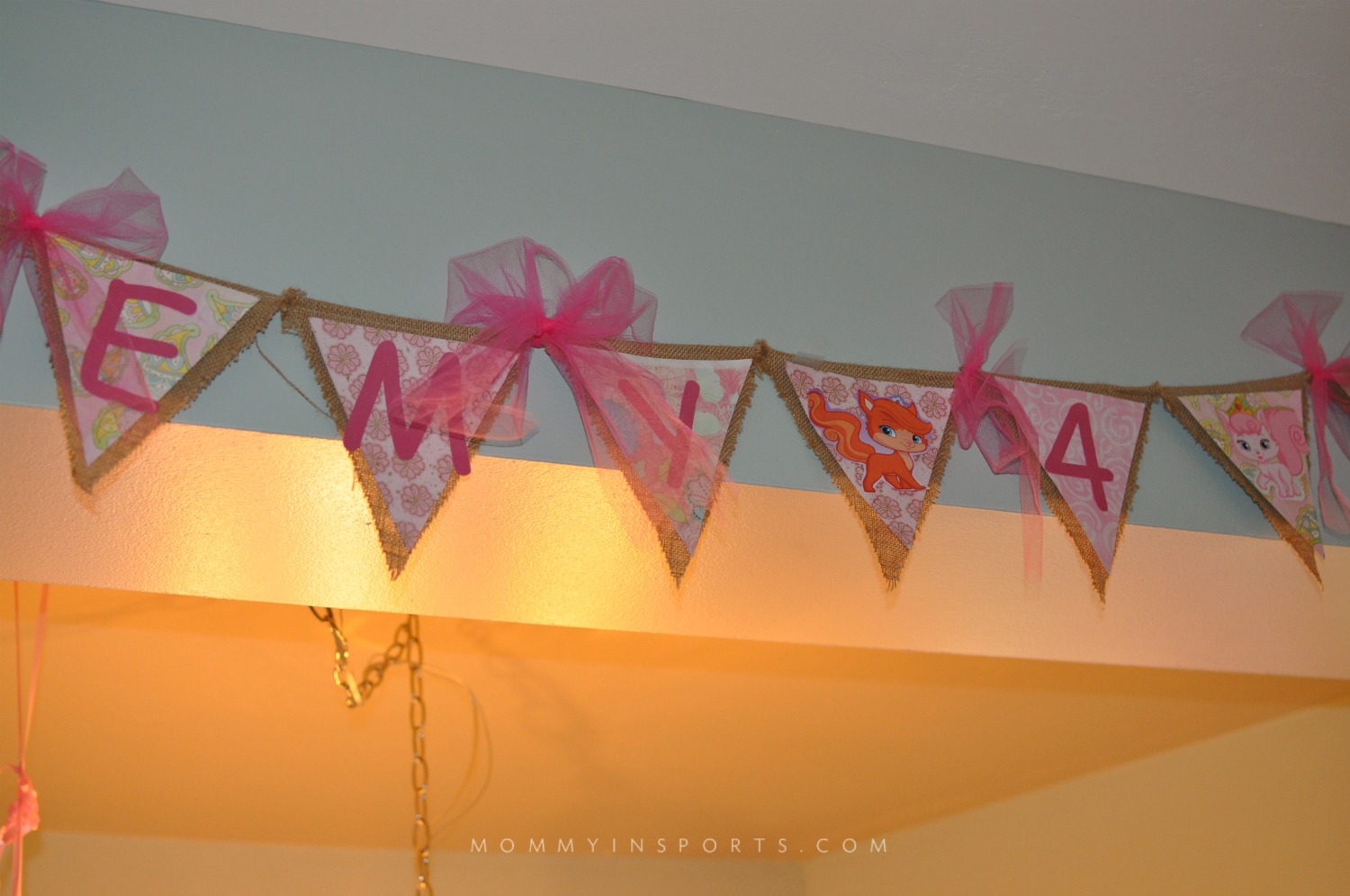 And since she wanted everything pink, we added pink roses…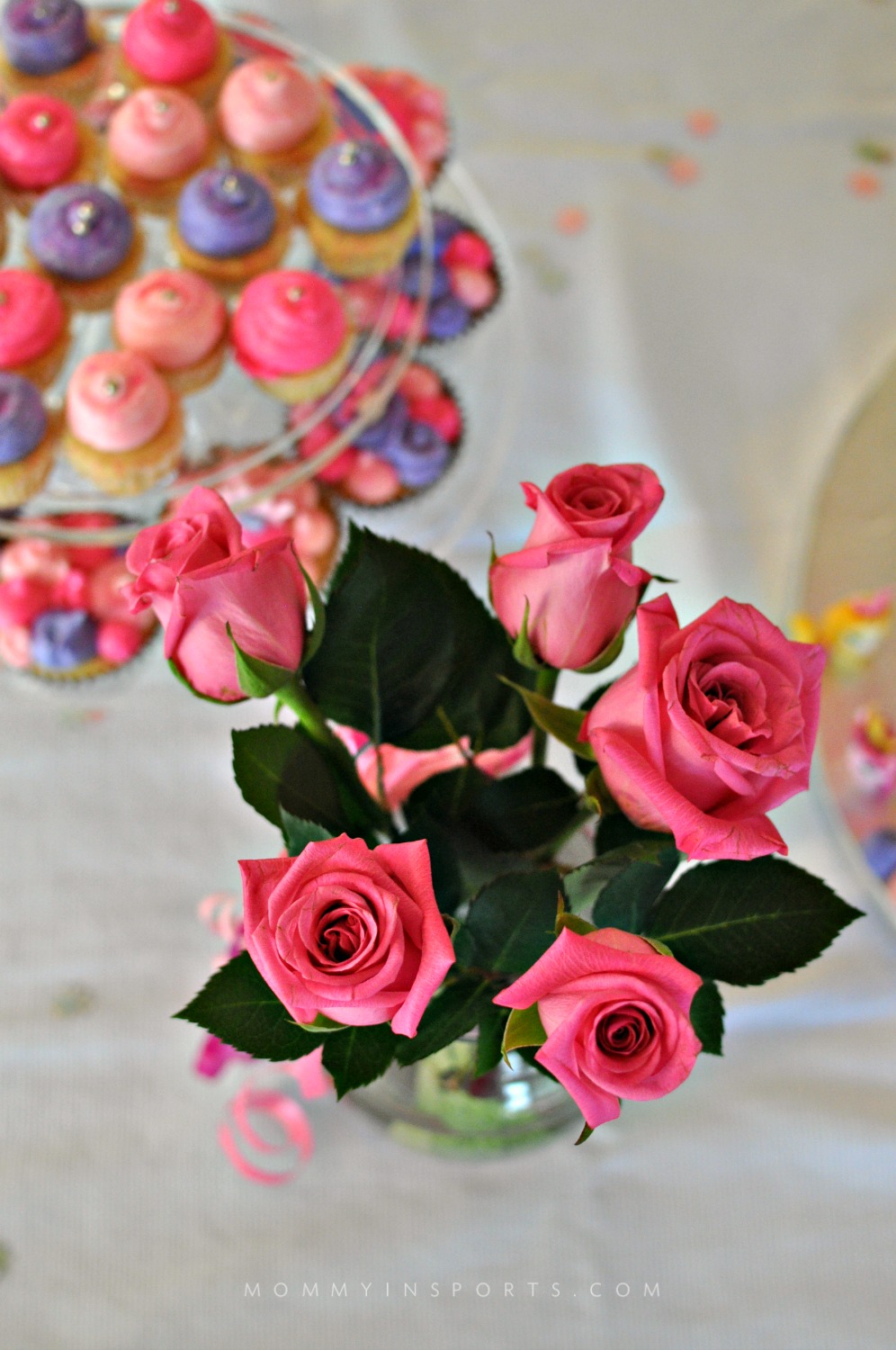 and these paper decorations from IKEA above the dessert table!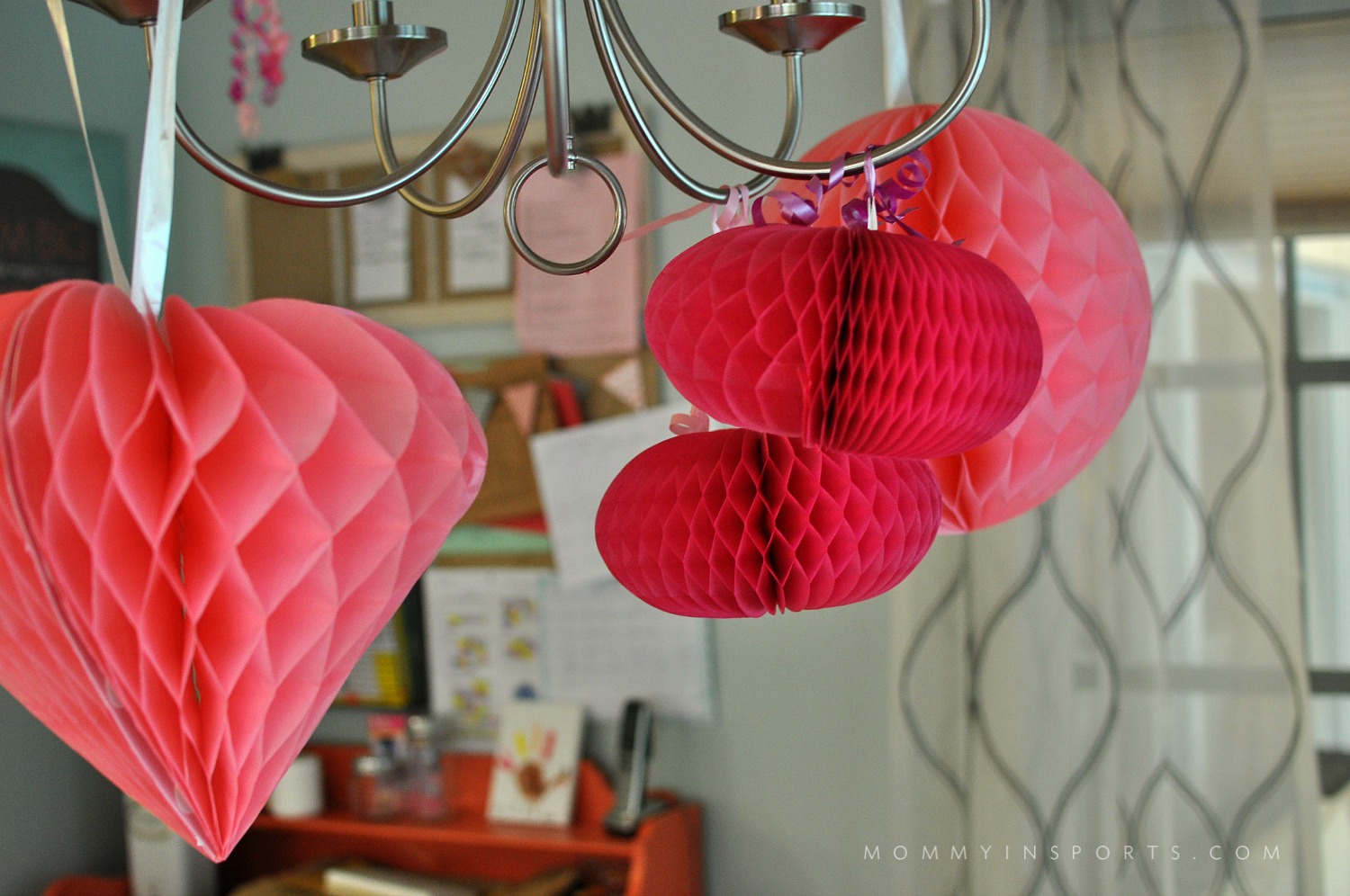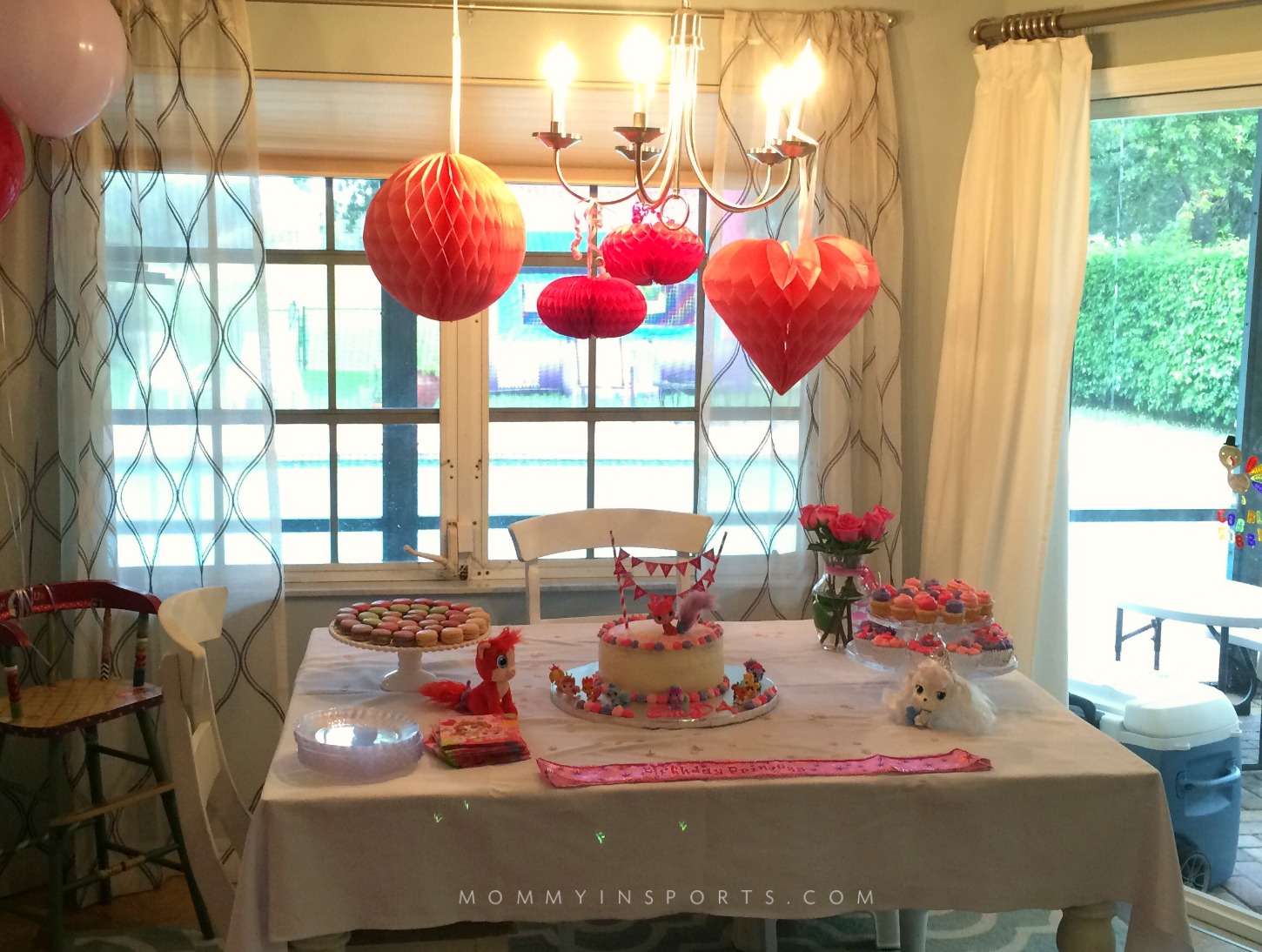 Birthday Cake
Dessert was this homemade three layer ombre pink palace pets creation adorned with figurines, some cupcakes and macaroons! (Tutorial on the cake here!)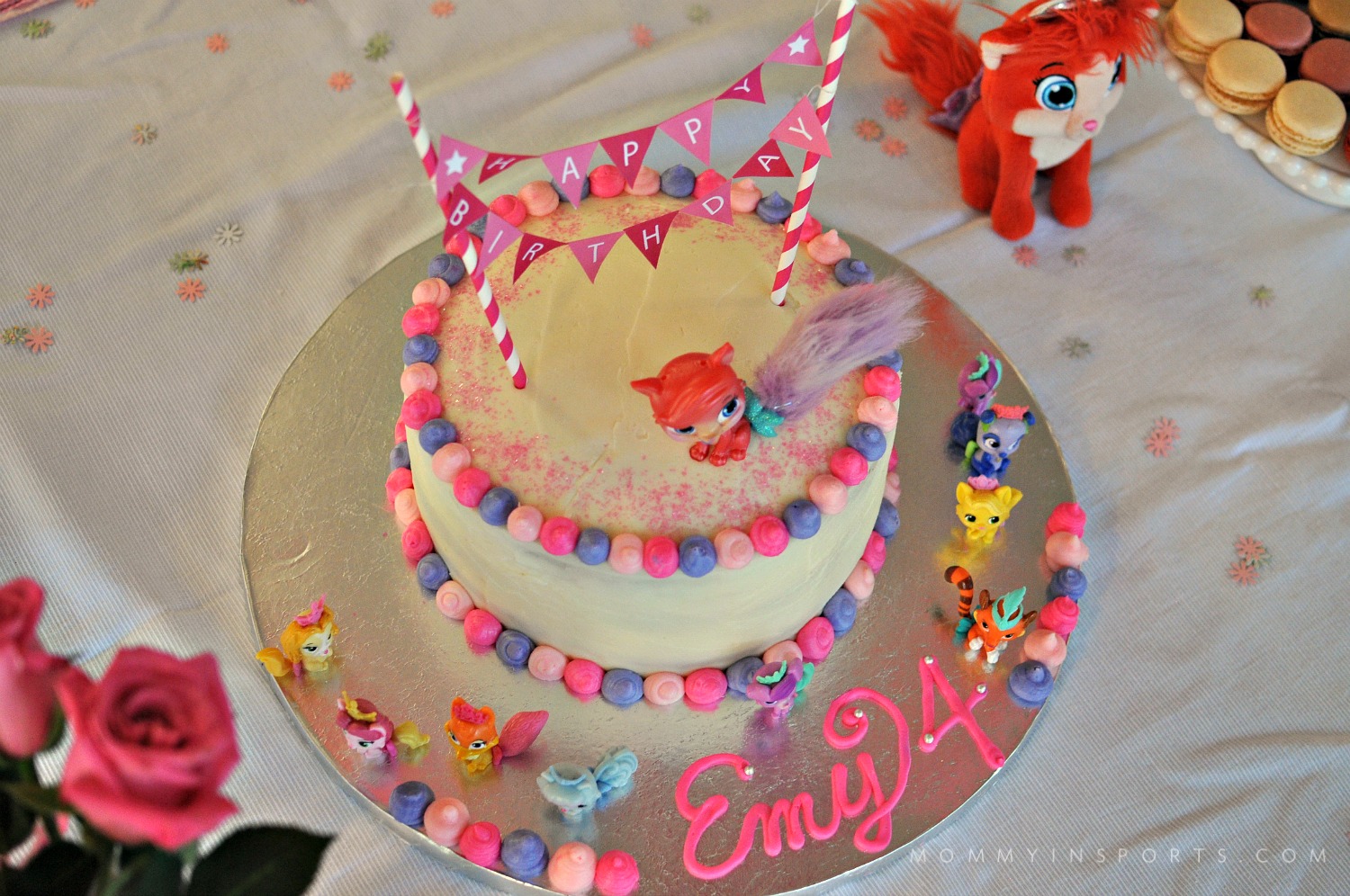 Games
But first we had to play! We had make your own magic wands I purchased at the Dollar Tree, three per pack.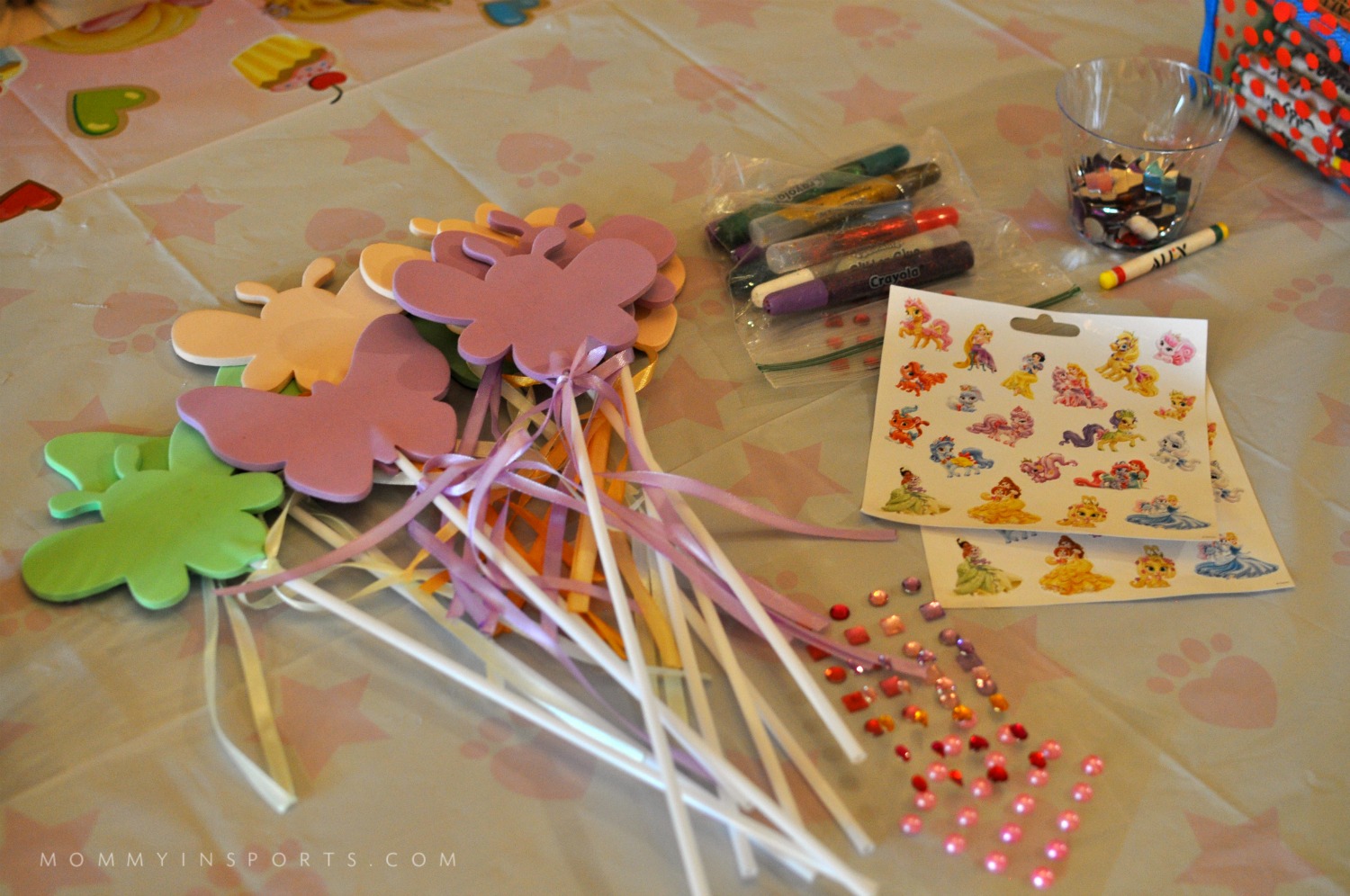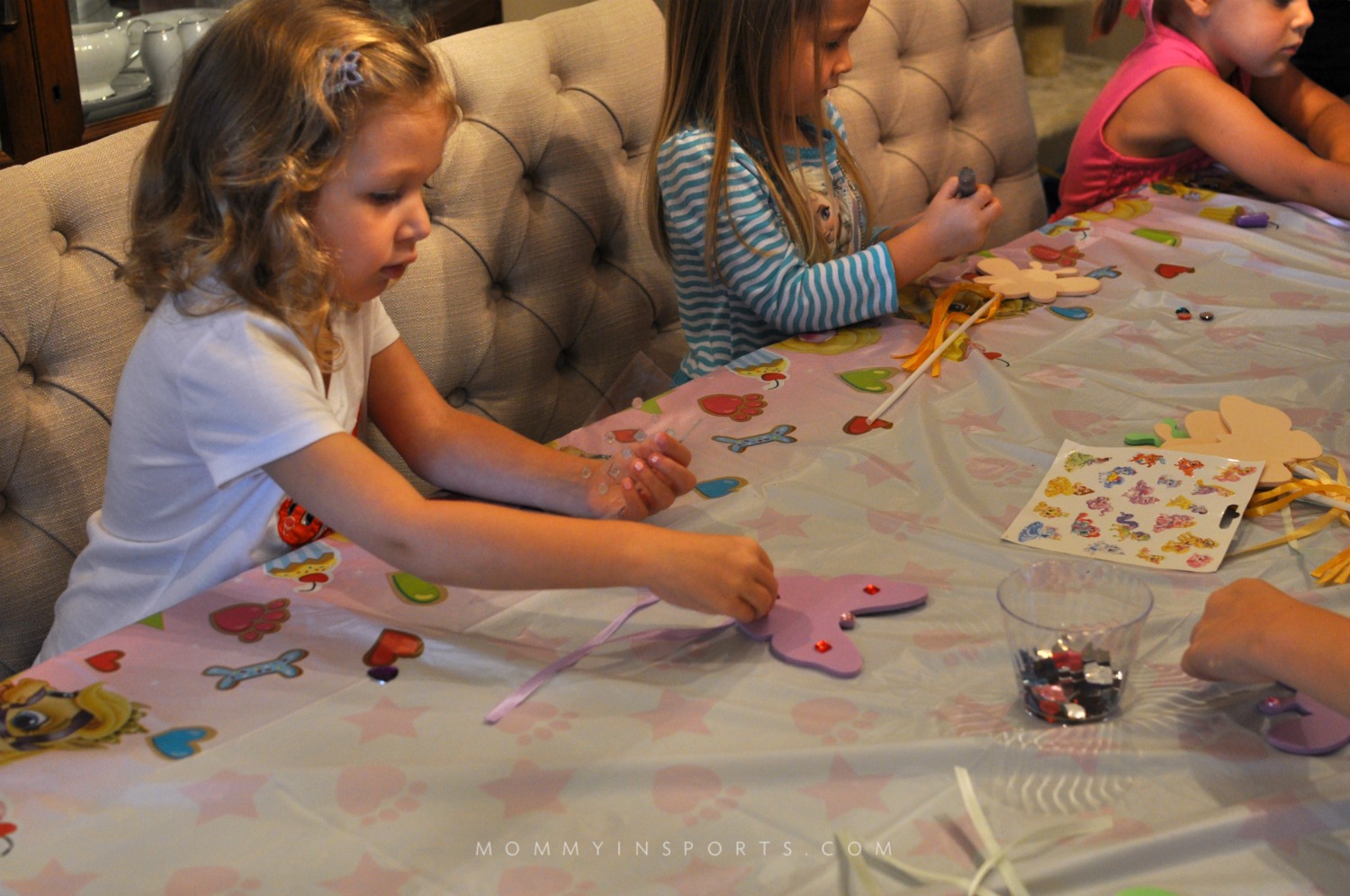 We printed out coloring sheets….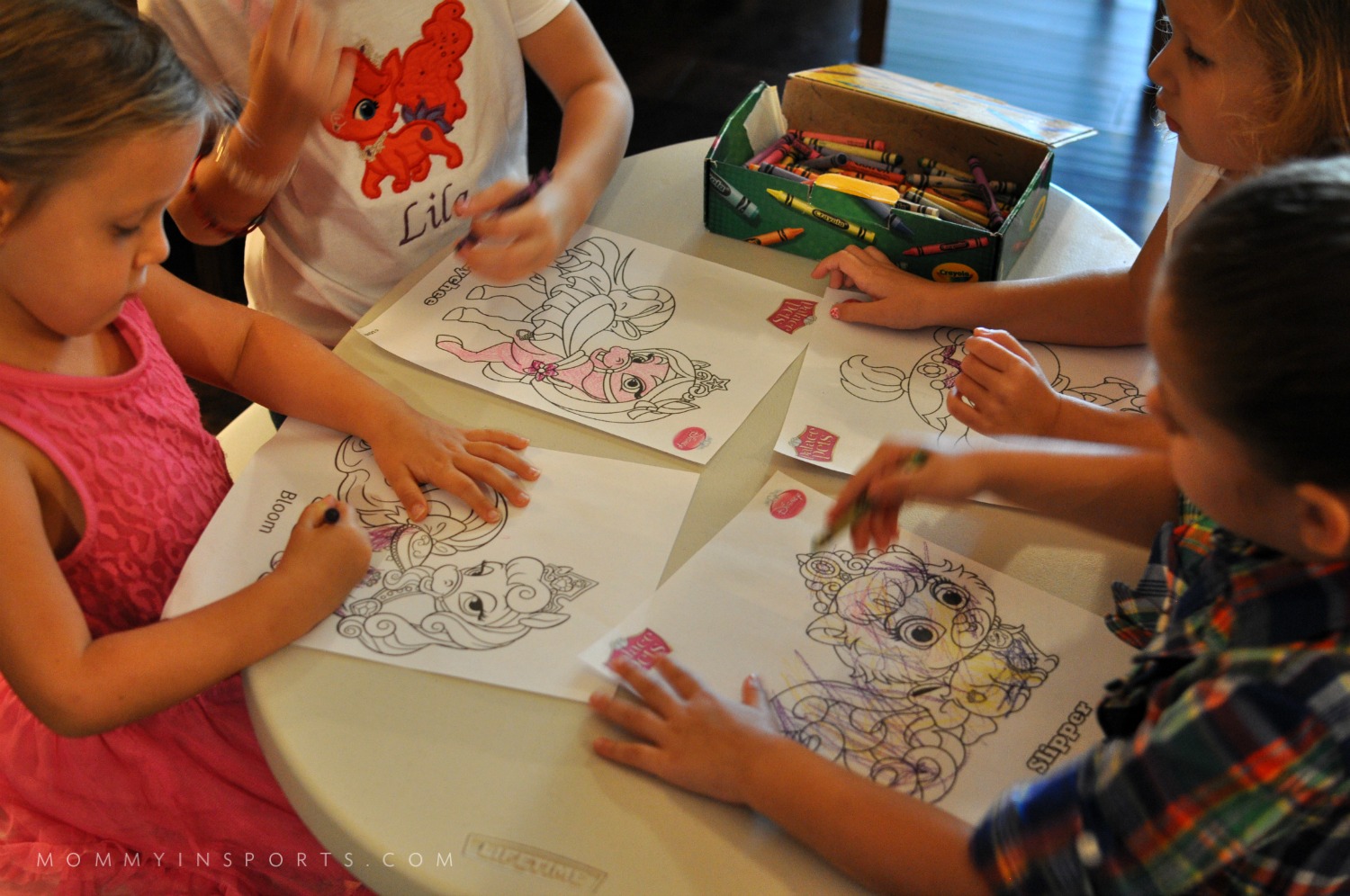 and our oldest daughter even made a "Pin the Tail on Treasure" game!
And of course we had a bounce house shaped like a princess castle!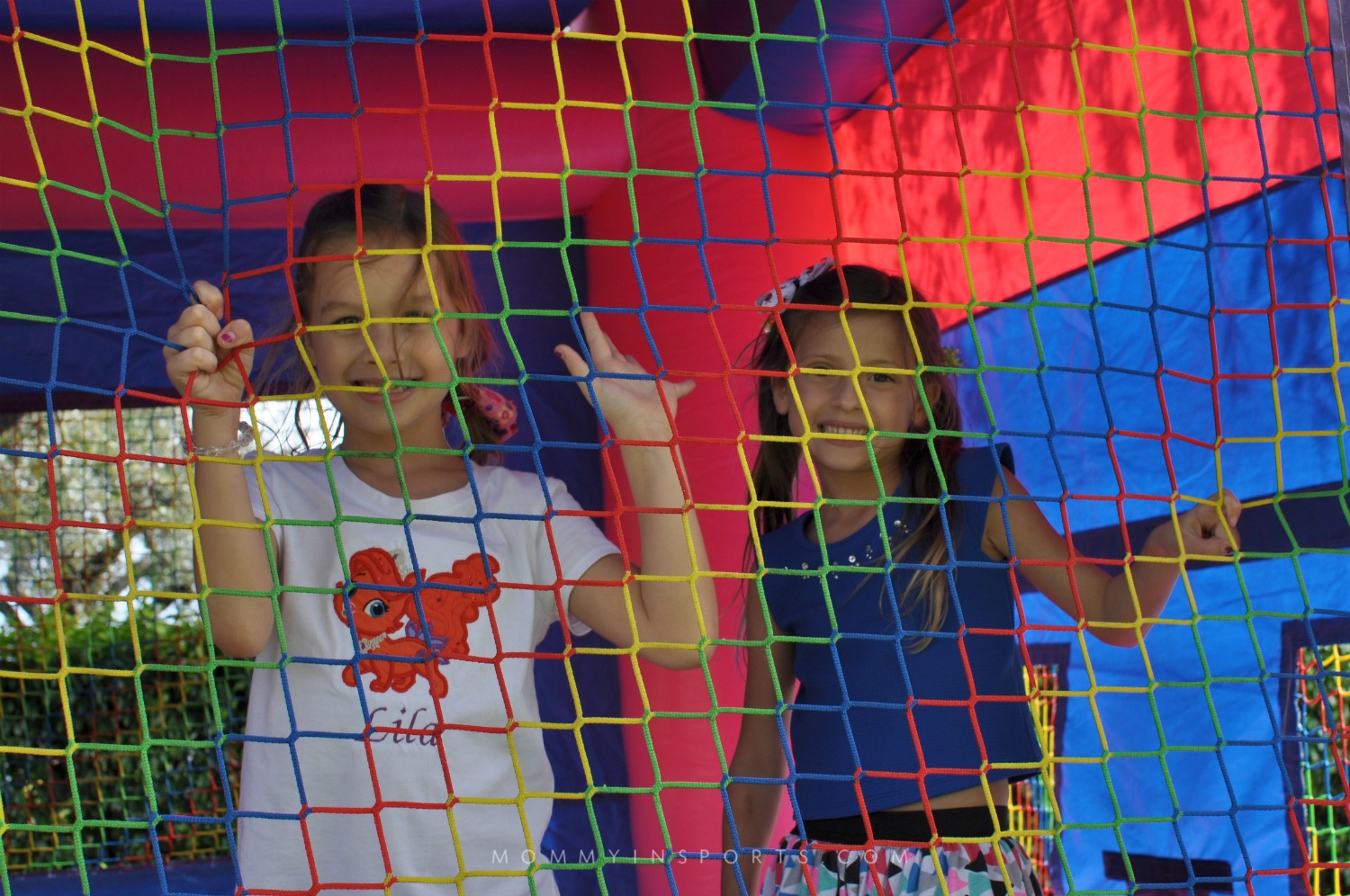 FOOD
For food we called in our fav for adults and kids PDQ! We had fresh tenders, salads, and apples and their famous toffee dip! We highly recommend this fresh, fast, and delicious restaurant!
FAVORS
And at the end of the party the kids were given Palace Pets cups filled with DIY Crayons we made (I need to blog the tutorial!), stickers, and a few other little treasures!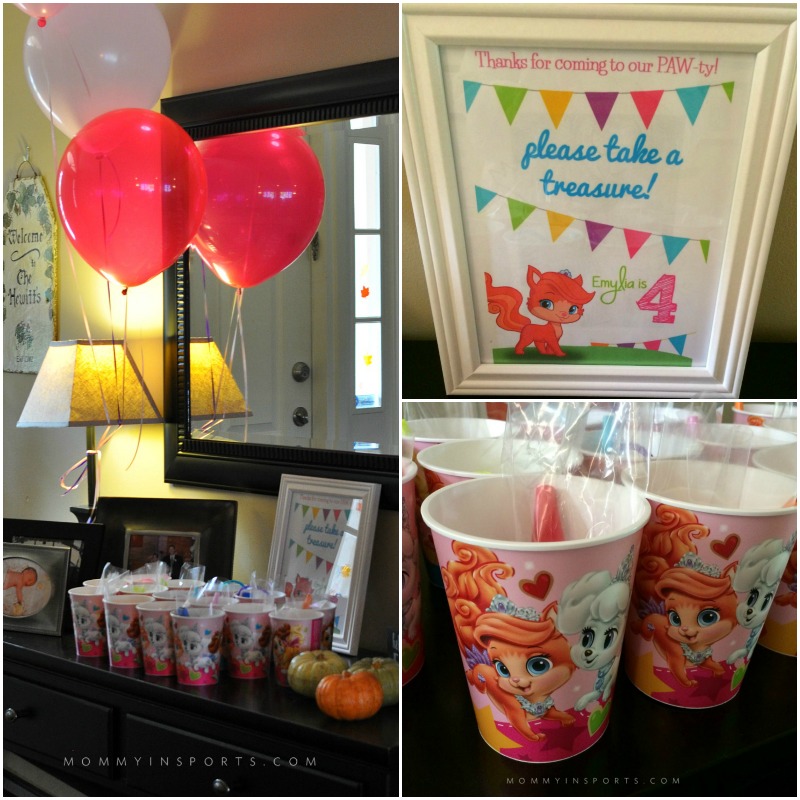 It was a great PAW-ty even though it rained like crazy! And our threenager is no more…please don't turn into a fournado!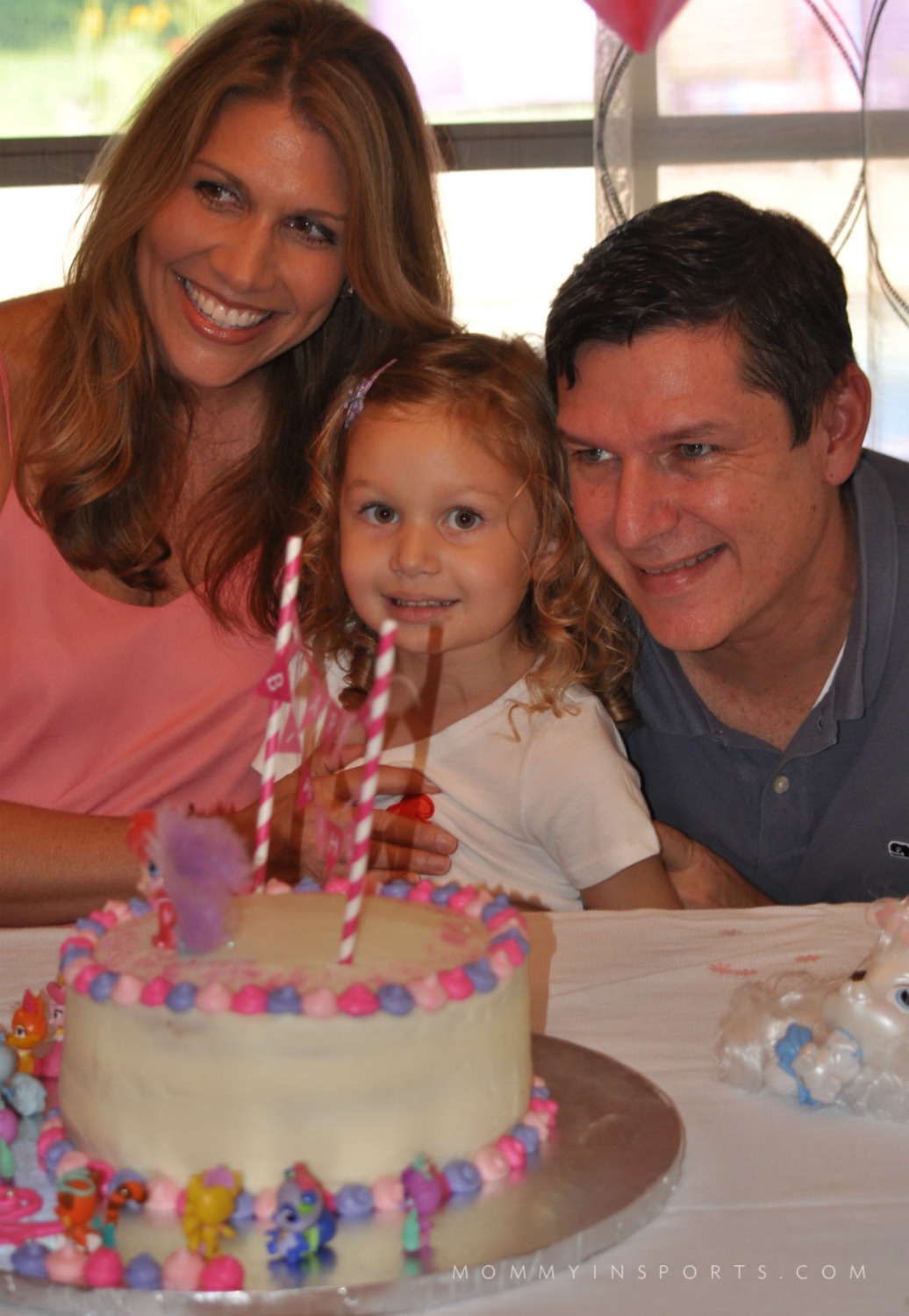 Don't you just love the shirts made by my friend Jen?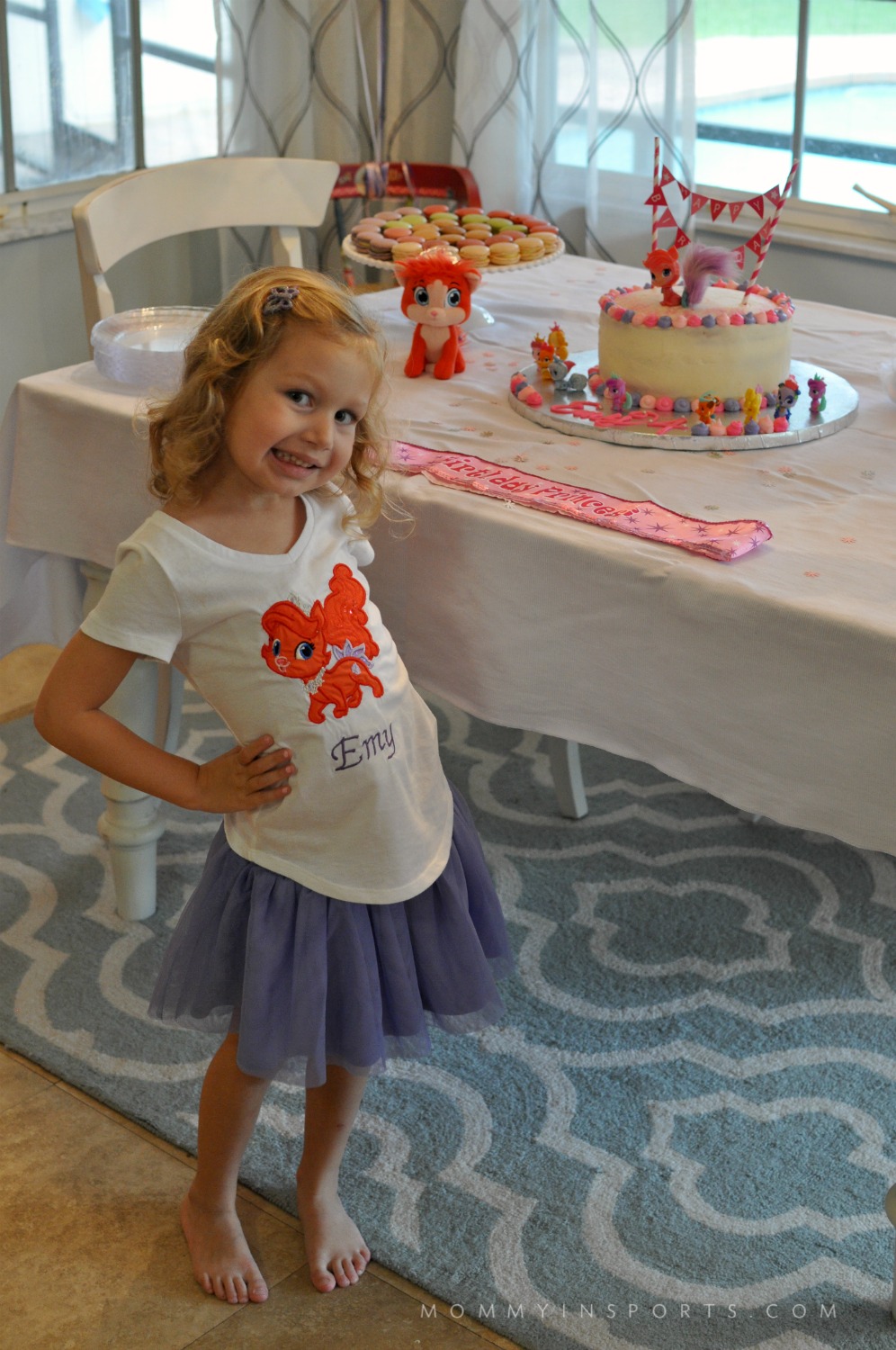 Happy Birthday to our sweet girl! I hope these ideas inspired you to create your own Palace Pets birthday party! And if you need gift ideas…here's a gift guide for the hard to find pests. I mean pets!