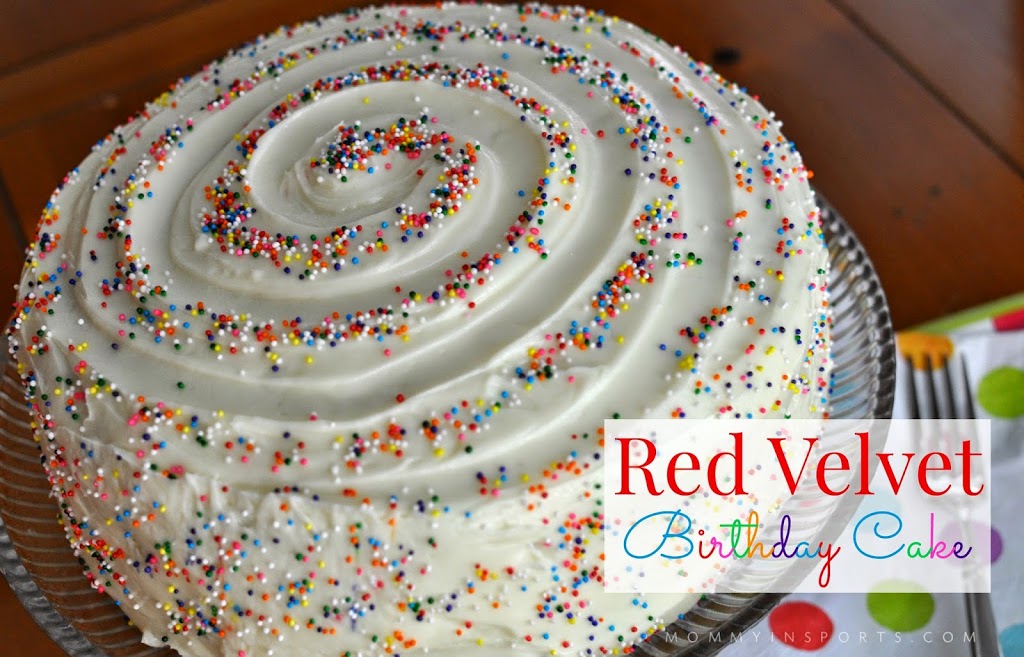 Who doesn't love red velvet cake? So sinfully delicious and moist, topped with luscious cream cheese frosting. But actually making one? That seems so hard right?! I'm not going to lie, when my husband requested a red velvet birthday cake with cream cheese frosting for his birthday I was disappointed. Why? Well let's see…
I've never made one before.
They all look so boring! Everywhere I looked on the web they are usually just decorated red and white. And sometimes garnished with nuts. (whoopee!)
I wanted to try to make my first naked cake. To which he replied, "It's my birthday and frosting is the best damn part!"
Ok…no naked cakes for Mr. Grumpy Pants. Check.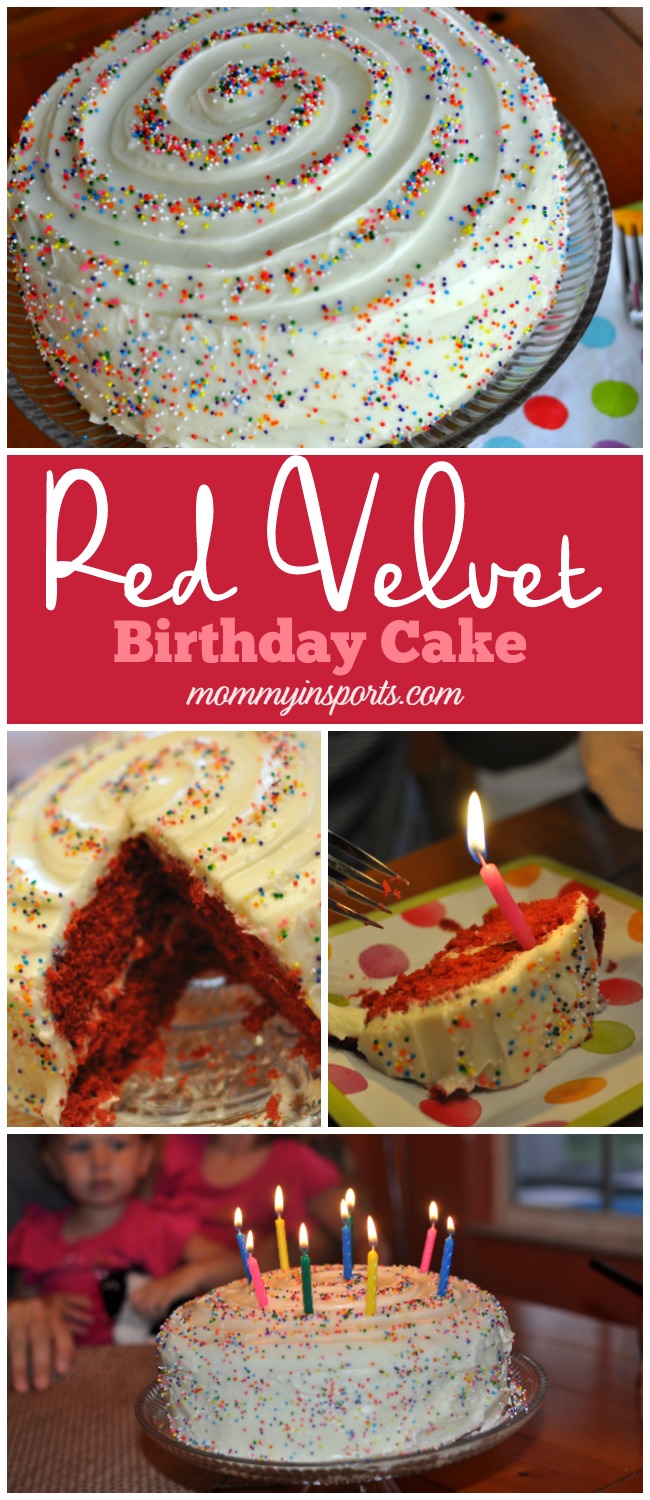 So I scoured the internet looking for the best red velvet cake recipe I could find using butter, not vegetable oil. (I'm a butter fan.) I really liked this one from Mr. Chow. I'm not going to attempt to type up the entire recipe, but the good news was I had all of the ingredients on hand, minus the entire bottle of red food coloring. I will however share a few things I learned that are pretty important while making this lovely cake.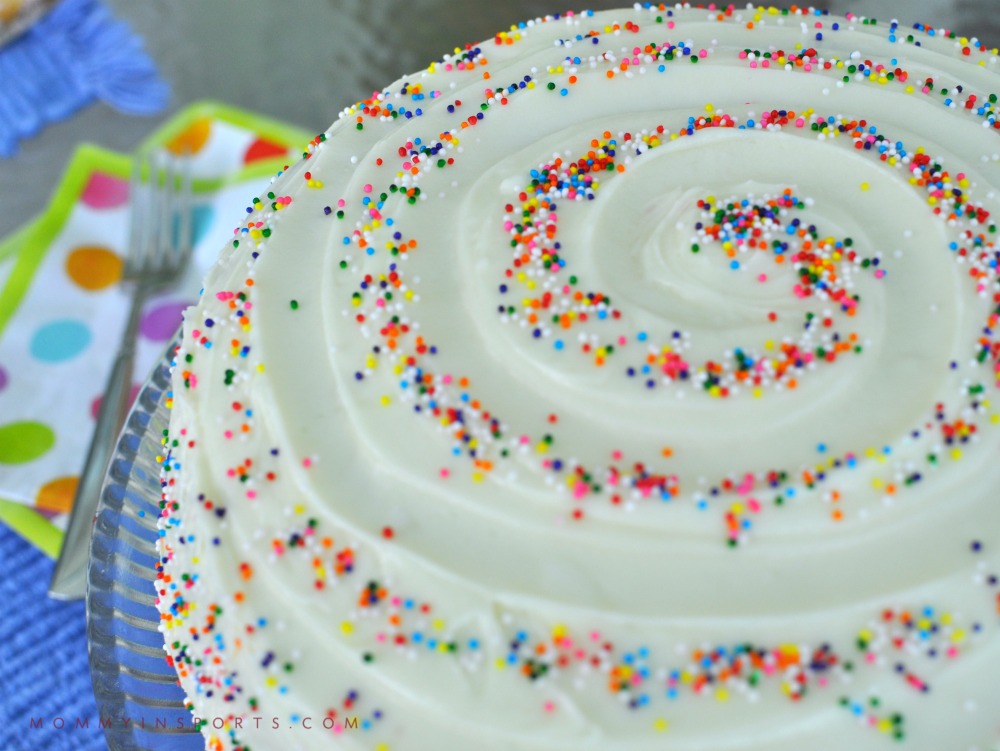 tips for making a simple red velvet birthday cake!
Always double sift the flour, especially if you are using all-purpose instead of cake flour.
Sub white vinegar for water to make the red velvet cake light and fluffy. (Think a science experiment when it mixes with baking soda!)
Red velvet cakes are anything but boring – especially if you put the swirl on top!
Oh and making the swirl is super easy! Just get a cake decorating turntable, dig your spatula in gently, and spin. Voila…you have a lovely spiral! It only took us two tries to make the above. (If my 5 year old can do it, so can you!)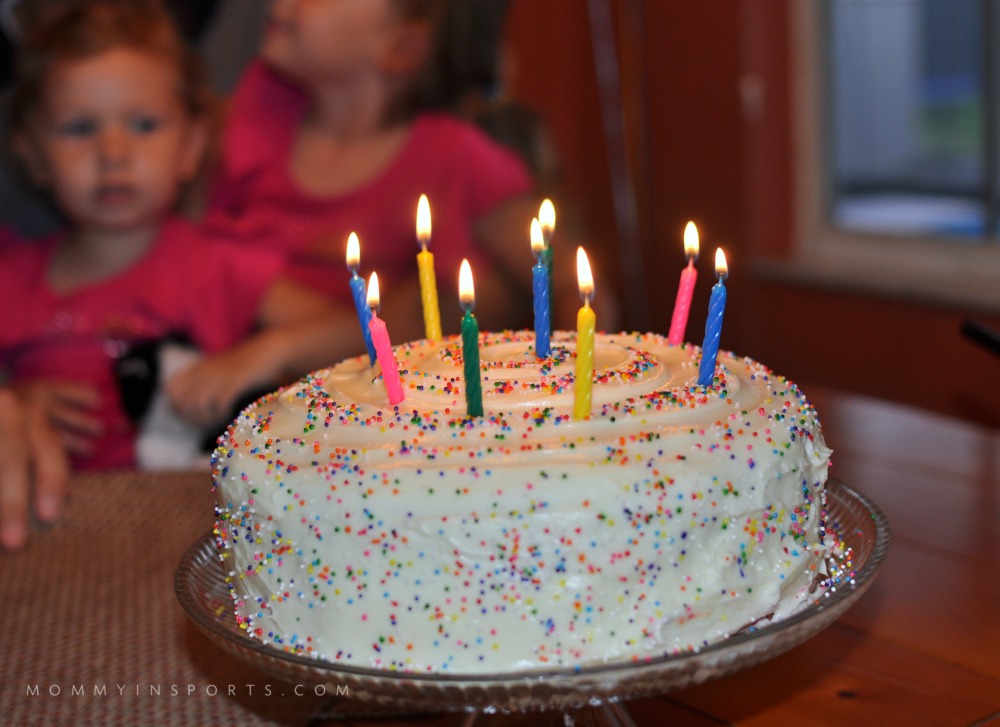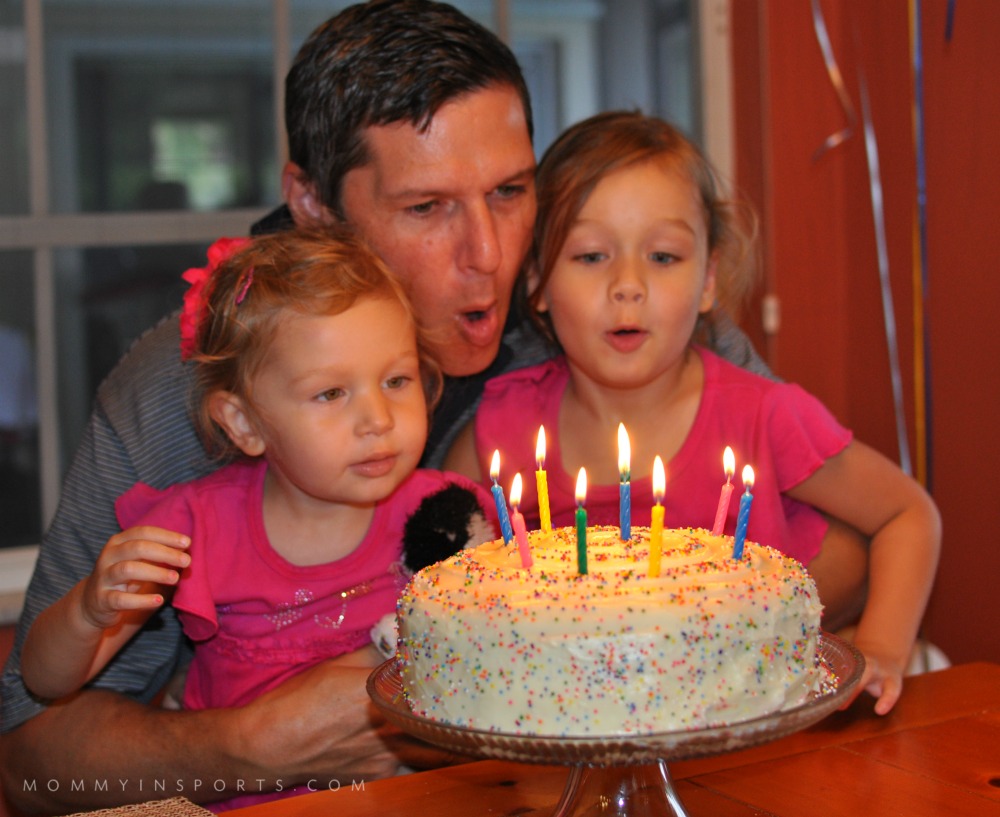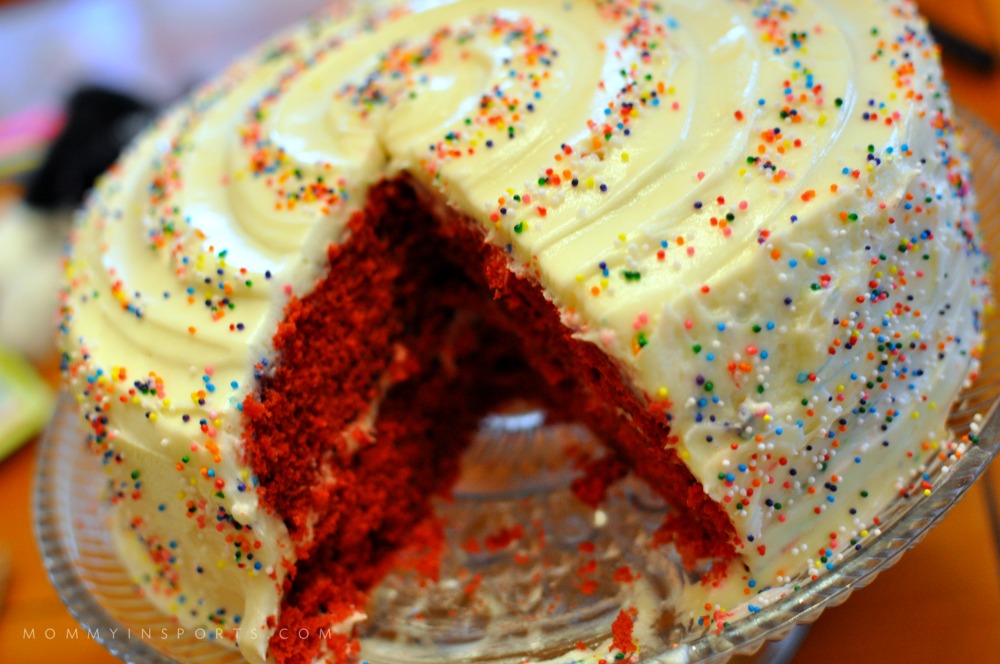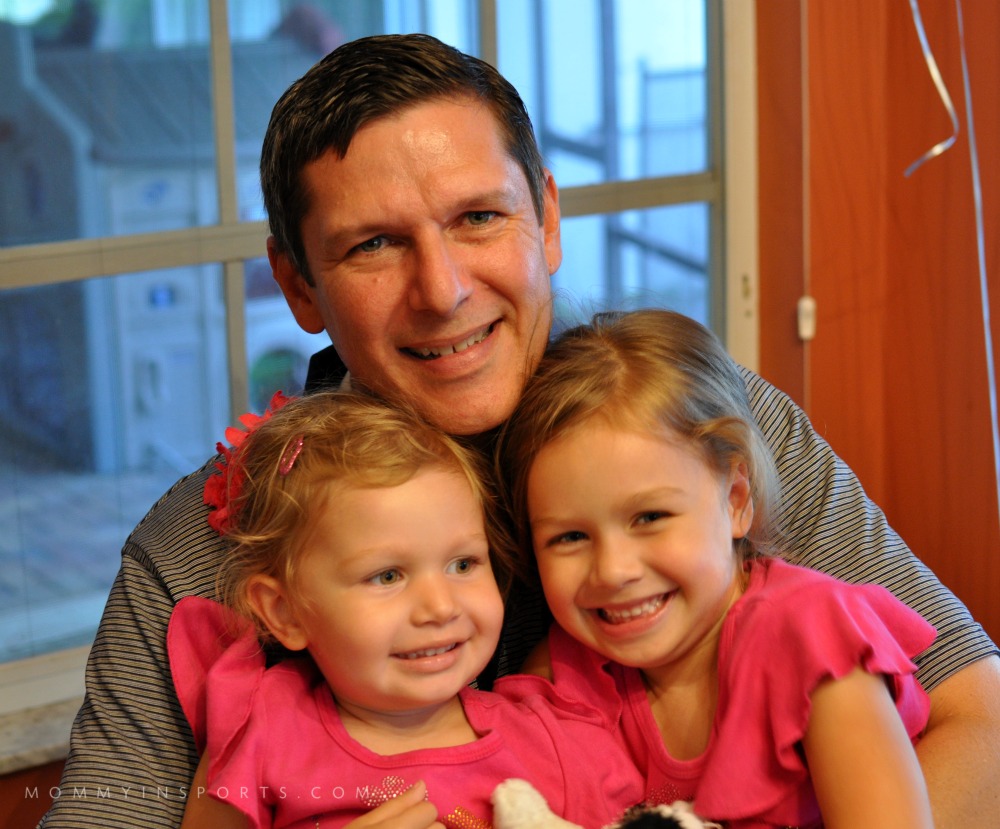 Not bad for our first try! It tasted delicious, looked festive, and was fun to make. Now if only Mary Poppins would just come and snap her fingers and clean up the dishes. Happy Birthday to my hubby!
Not sure red velvet is your thing? Why not try a gorgeous rosette cake instead?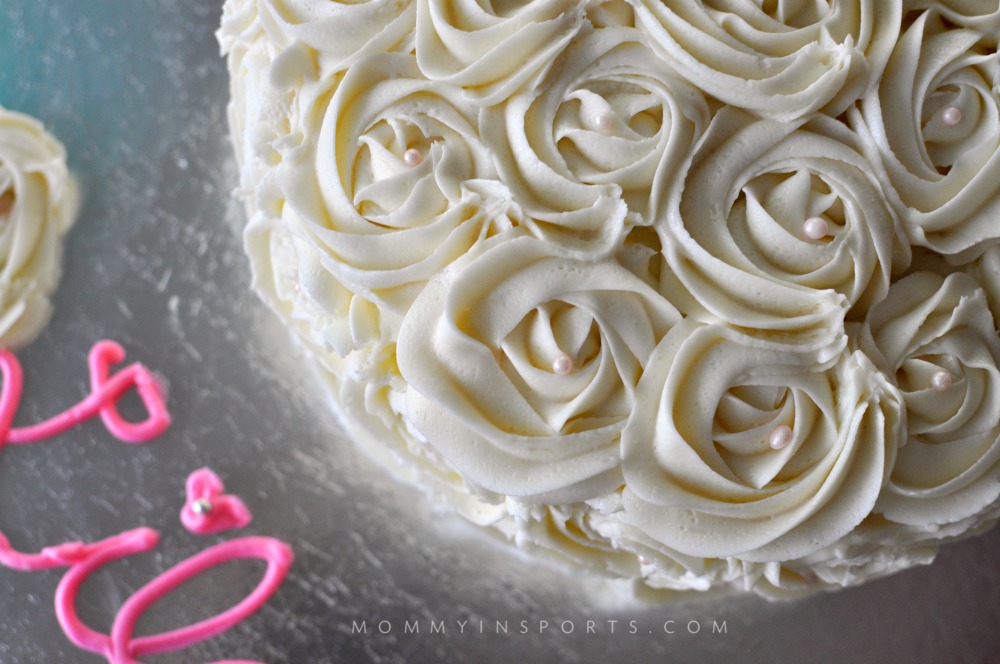 For more baking tutorials, please follow along on Facebook and Pinterest!