When I started brainstorming our daughter's 7th birthday soiree, I had visions of a sassy yet dainty tea party. I thought she would want her friends over, and we could transform our backyard into a party fit for the Mad Hatter! You know…make finger sandwiches, little pastries, and a vintage inspired cake. She however wanted to celebrate at her favorite painting spot, and a rock star birthday party theme.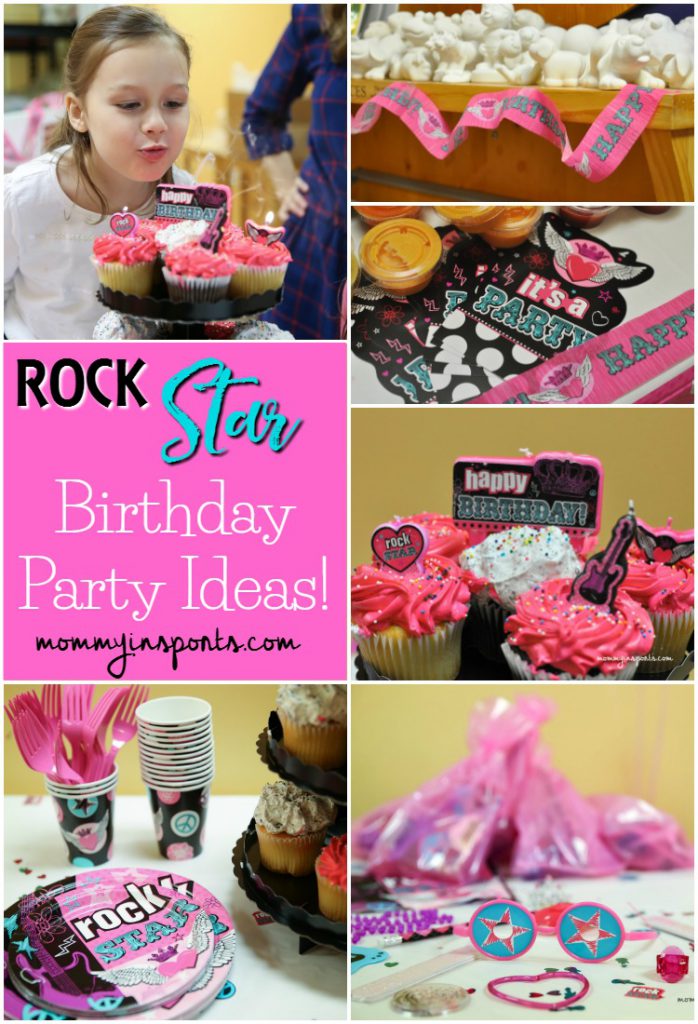 What the what?
Bye bye tutu skirts, hello maxi skirts and blue nails! Sigh.
Add in the fact she had been sick for a week, I had bronchitis, and my husband the flu, and I panicked. Those Pinterest boards full of vinyl record banners and a guitar shaped cake had to take a backseat, and for the first time in my life as a mom and a party planner, I had to simplify. Enter Party City and Publix!
I received the most amazing box of party supplies from Party City, and boy did they come in handy! Everything we needed to transform Color Me Mine in Davie into a rockin' good time!
Plates, and cups, and tablecloths oh my! Plus the girls at Color Me Mine did an amazing job stringing rock star crepe paper all over art shop, and adding the amazing foil balloons to each of the guest's chairs. We even added the cutest rock star confetti!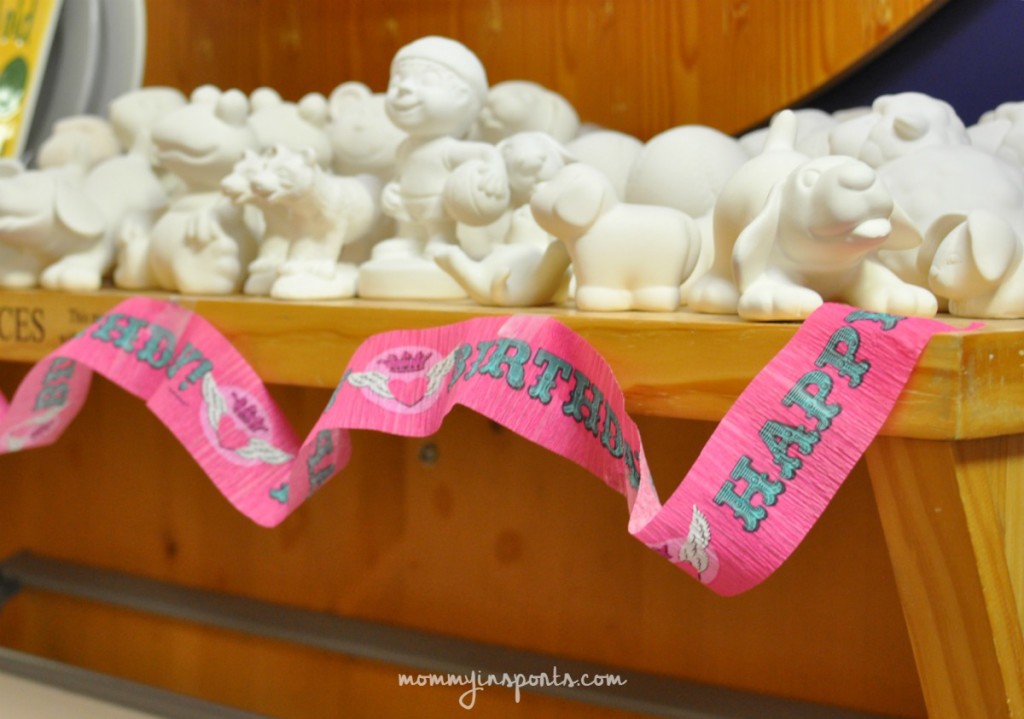 Each of the girls had a choice of which statue to paint, and they really enjoyed getting messy and creative!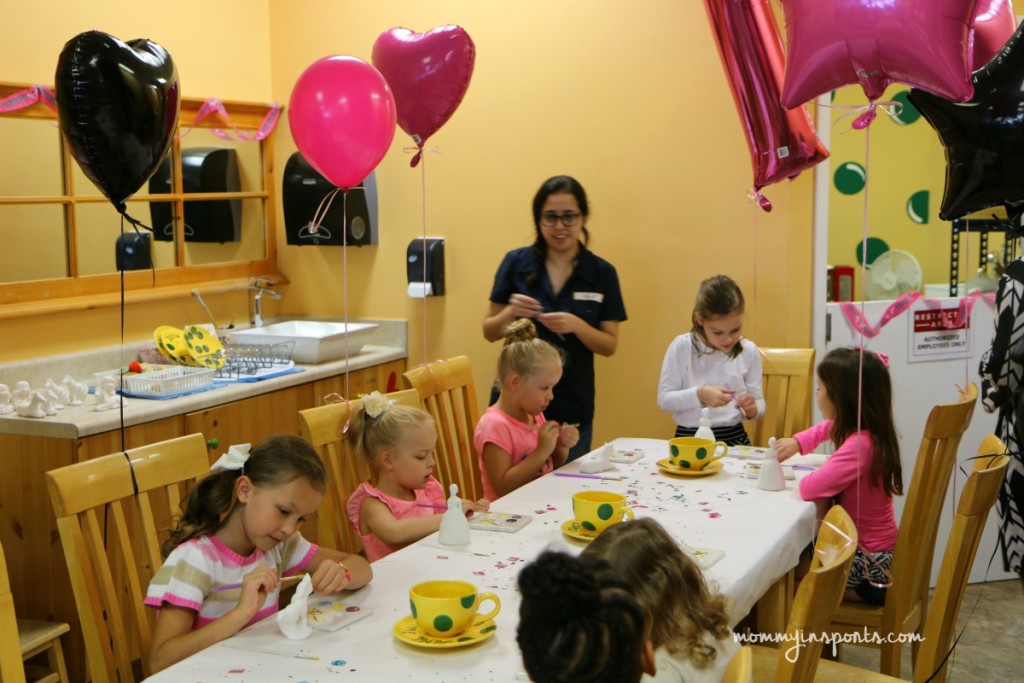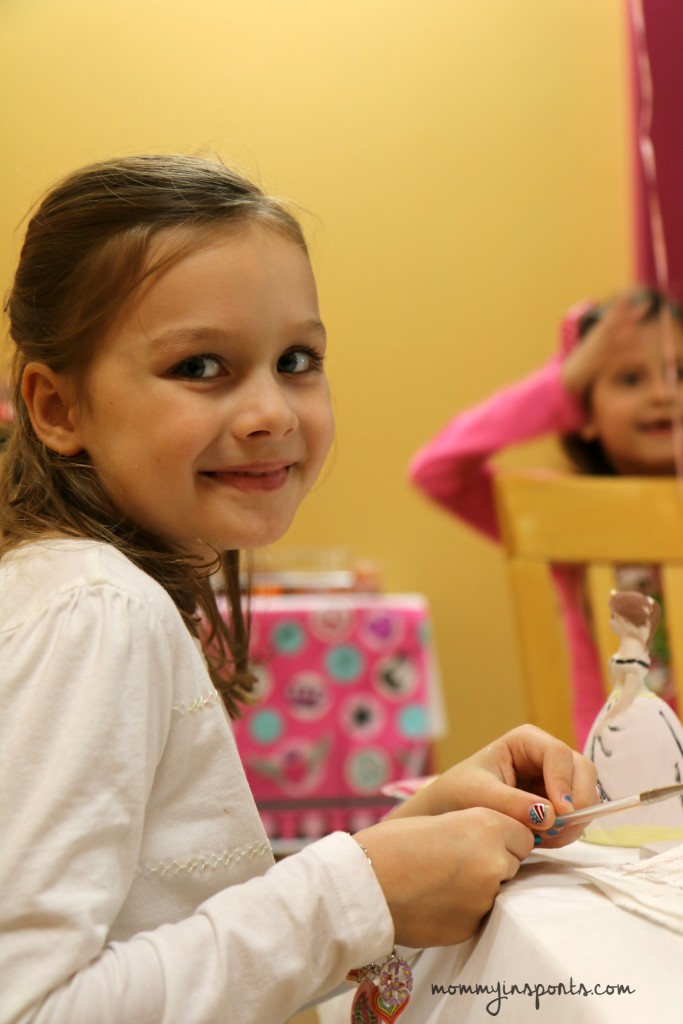 The staff even had a surprise, they made a commemorative plate for Lila with her hand print in the middle, and our fingerprints on the exterior. So thoughtful!
Since we were literally too sick to bake, Party City saved the day with a black cupcake stand and super cute rock star candles!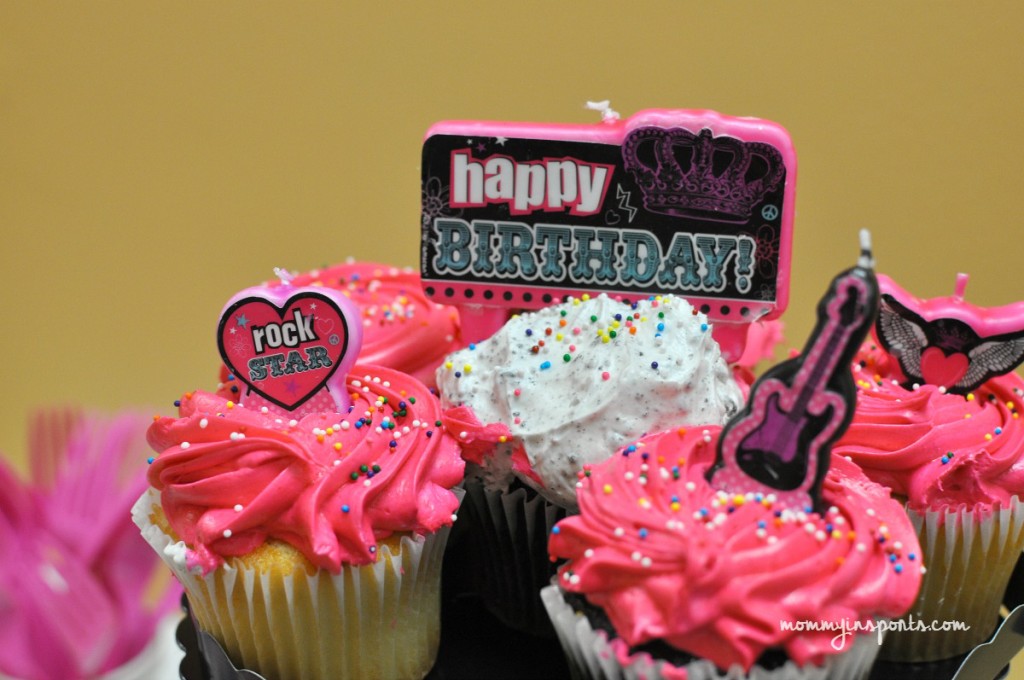 And the kids loved the pretty pink and custom Oreo frosting Publix whipped up for us! Emylia waited impatiently for them the whooooole party!
The girls were sent home with these amazing swag bags, full of everything a rock star needs! Jewelry, nail files, pencils, rock star glasses, bouncy balls, rock guitar paddle balls, and of course a little tiara comb!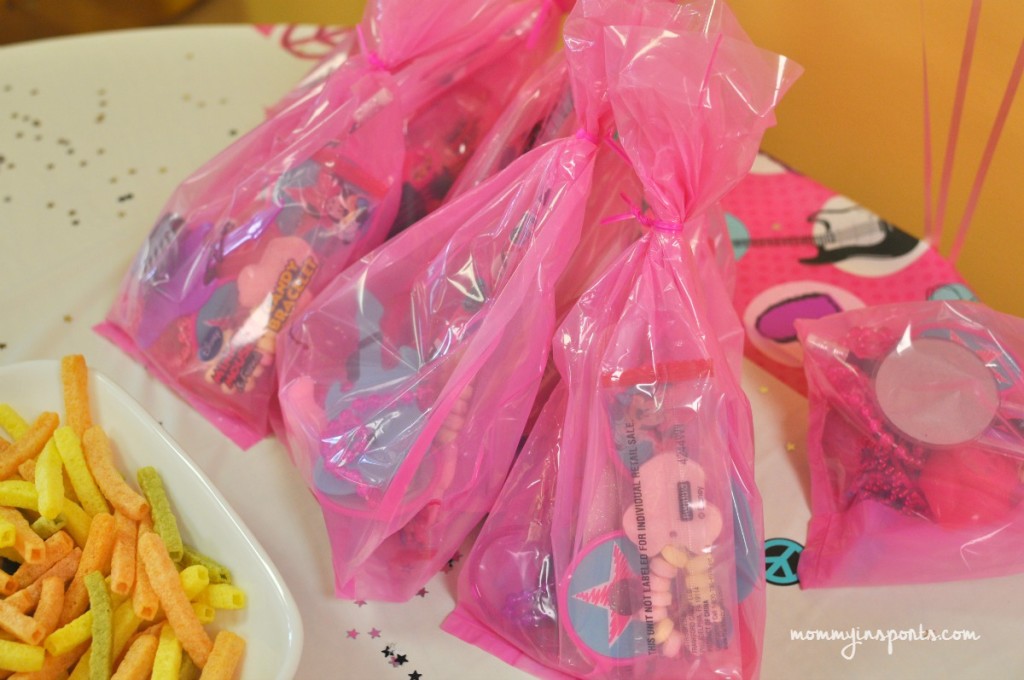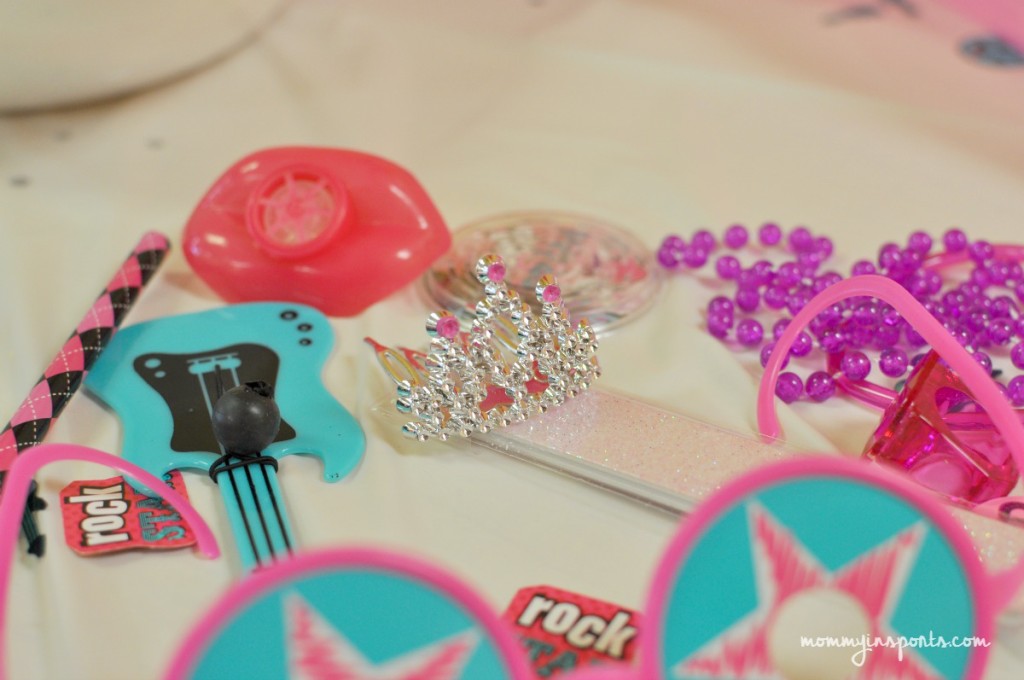 We also gave each of the girls one of the pink or black mylar balloons sent to us in shapes of hearts and stars. Lila kept the 7 of course! I'd say it ended up being the perfectly imperfect rock star birthday party!
This was the first time we'd done a party off-site, and I have to say it was wonderful not having to do the cleanup! And Party City helped make the party planning a breeze, we had everything we needed to pull off a simple yet stunning rock star party! And boy did I learn a few lessons. All of those years pouring all of that effort into Frozen cakes, and homemade favors, and Palace Pets banners, and the thing is, she loved this party just as much. Even writing me a thank you note that said,
"Thanks for my rock star party, my favorite part was setting it up with you!"
Our kids won't remember the hours spent making homemade confetti, or frosting favors, but they do remember the time spent with us. Something to consider the next time I get the urge to start a Pinterest board for a special event. The simplicity of this gorgeous yet fun and laid back party was icing on the cake.
Thanks to Aunt Susie for being my wingman at the big event, we couldn't have pulled off this rock star birthday party without you!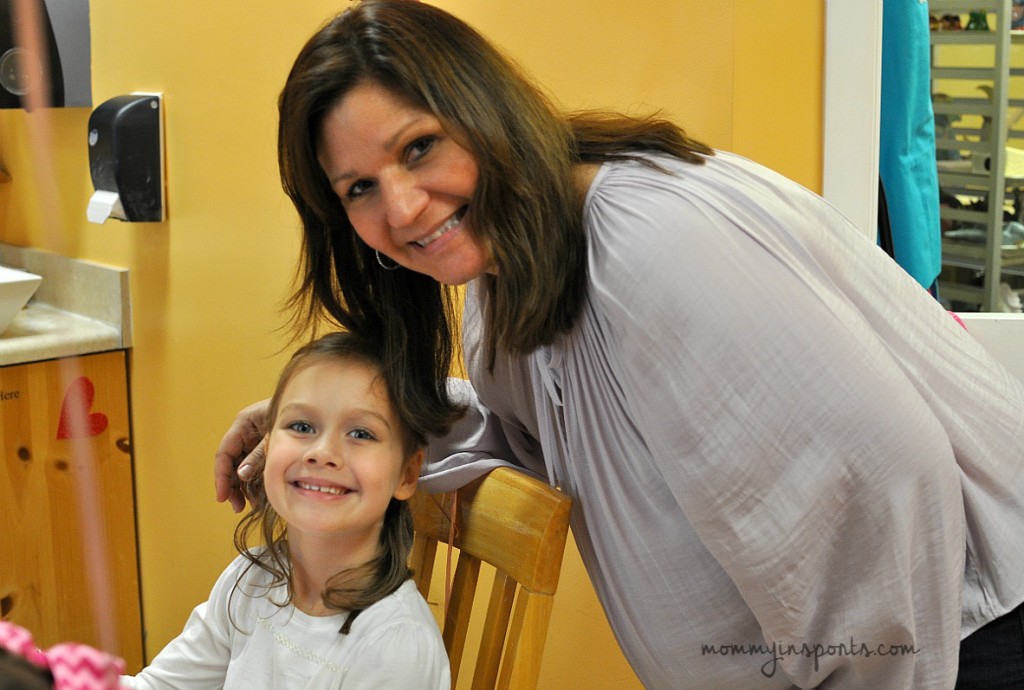 And thanks to Lila for always reminding me to just enjoy the little things in life. Happy Birthday sweet girl, you are growing into such a smart, creative, talented, and loving person. I am forever grateful that I was chosen to be your mom.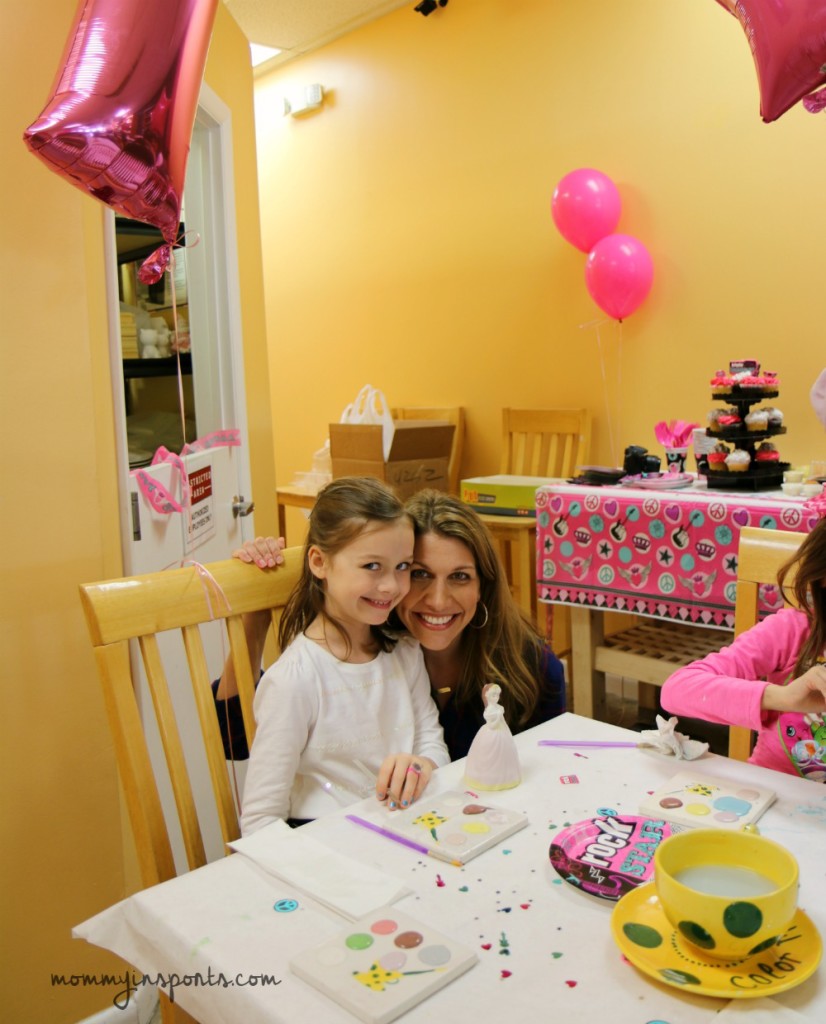 If you liked this post, then check out my Top 5 Budget Friendly Party Planning Tips! And don't forget to follow along on Facebook!