To say the girls are obsessed with Kids Baking Championship on Food Network is an understatement. They are now pleading to make coulis, chocolate ganache, and our eldest requested this cake for her 9th birthday brunch; a Neapolitan drip birthday cake complete with a sketch of the precise order of the layers of cake, and two types of frosting with a fudge drip on top.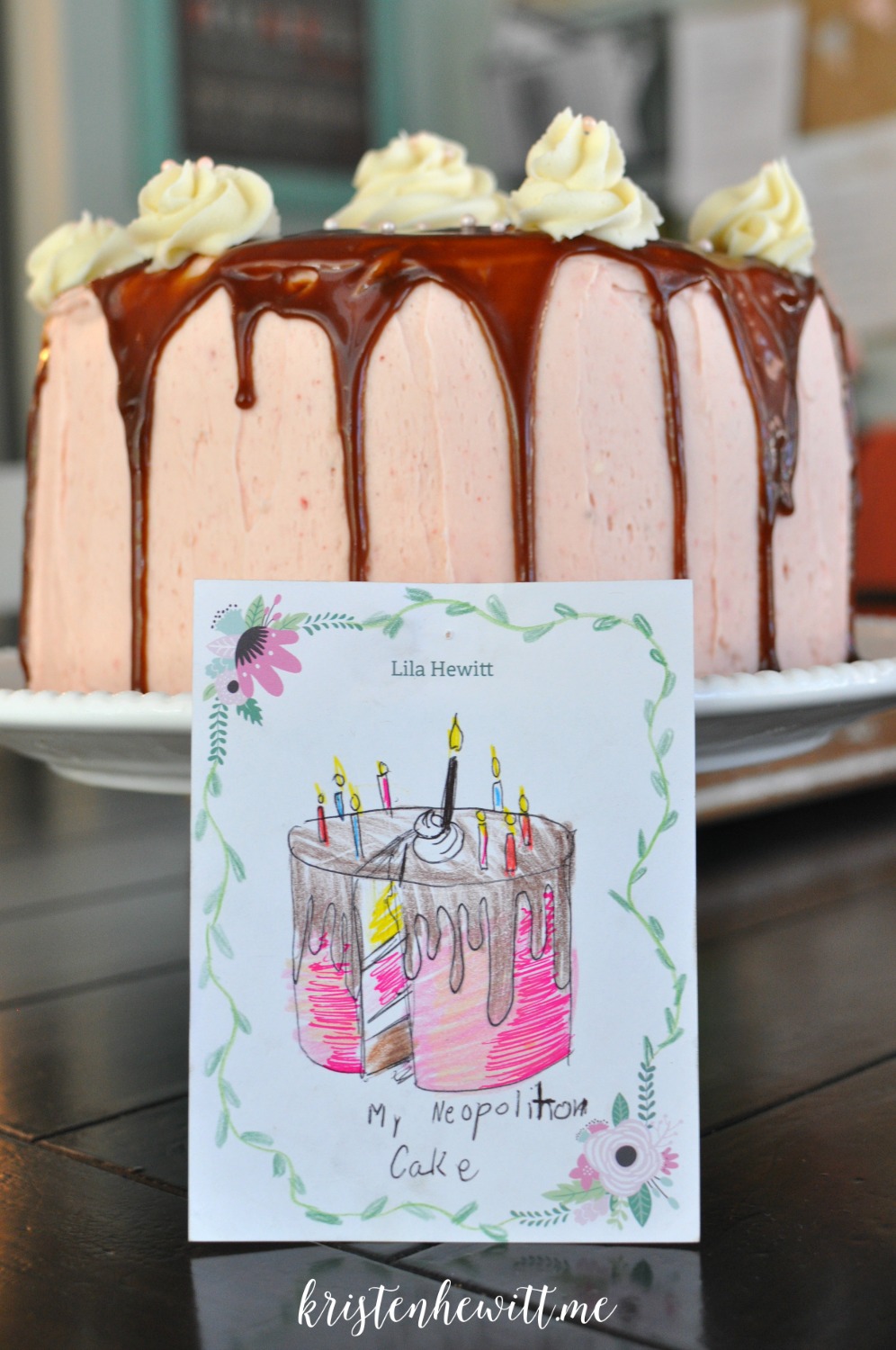 Holy Moly! I was a little nervous.
I mean, I'd made it through Frozen cakes, rainbow cakes, rosette cakes, and even ombre cakes, but this one scared me. I had no clue how to do the drip technique, and three different kinds of cakes is a LOT of work. Especially since she won't let me use box cake mix and I had a heavy work schedule that week.
So the three of us took our time and made a different layer each night after school and froze them. Then the day before our family brunch we assembled the three-layer monstrosity, I mean Neapolitan drip birthday cake.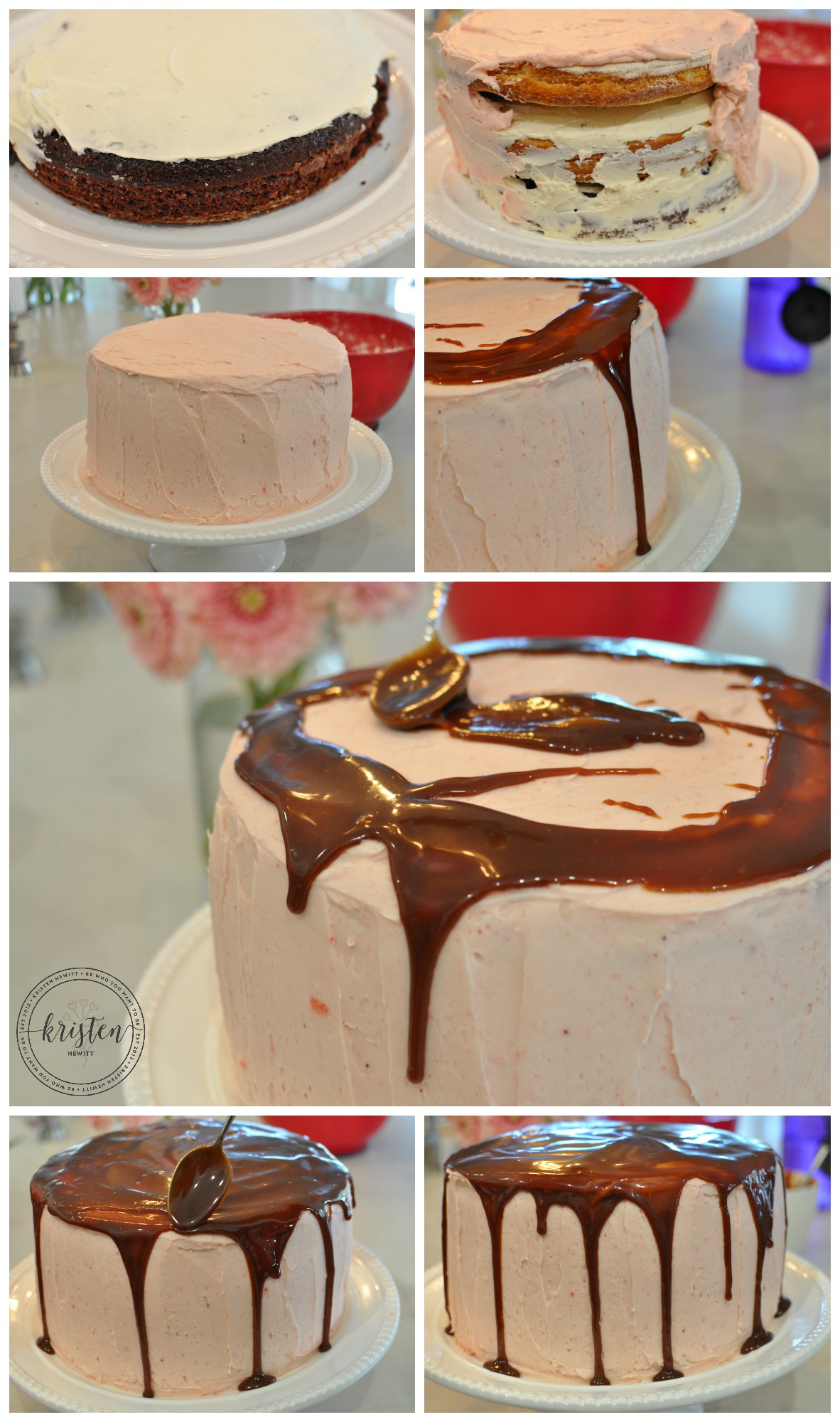 I always frost our cakes when they're frozen – it makes is so much easier to put them together. We made vanilla buttercream for the inside and crumb coat, and this Sprinkles strawberry frosting recipe for the outside. It's the best frosting ever!! (Make a double batch of this one.)
For the drip start on the outside of the top of the cake and add your fudge or ganache slowly. If there's not enough of a drip do a little at a time, and then fill in the center when you're done.
PRO TIP: Do not try to put buttercream on top for garnish right away! It will melt off, instead chill the cake for an hour and then finish up the decorations. Also, make sure the fudge isn't too hot, just lukewarm as to not melt your frosting underneath. Keep in mind these cakes were frozen, which is why this worked so well!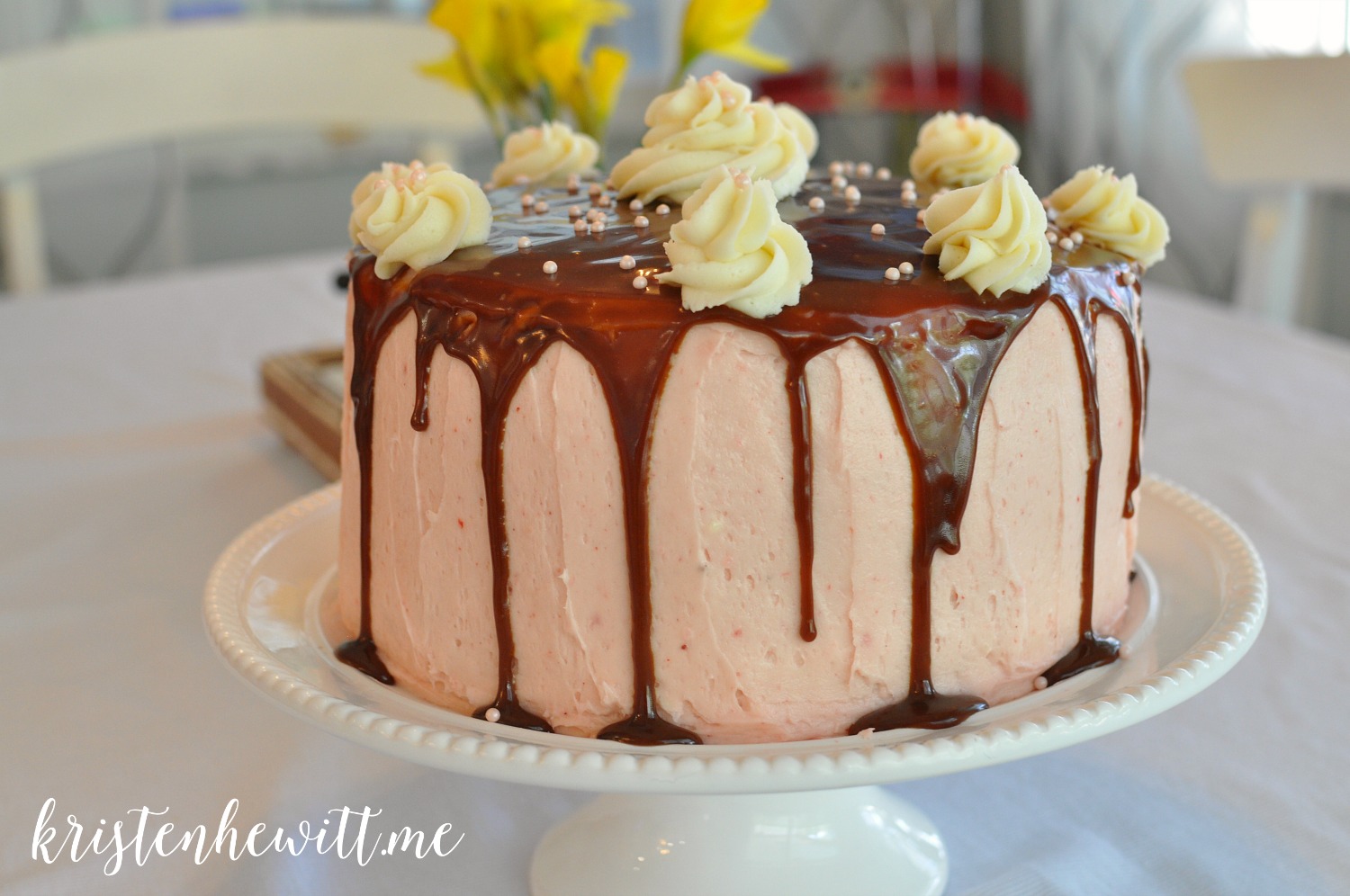 Here's the finished product, it really was lovely! And tasted divine, each layer was perfectly imperfect and glued together with frosting and love. The fudge drip was far too sweet in my opinion, so next time (if there IS a next time!) I would do a dark chocolate ganache to balance the sweet frosting. We used our favorite Sander's Fudge from Michigan, a staple in my What the Fudge frosting!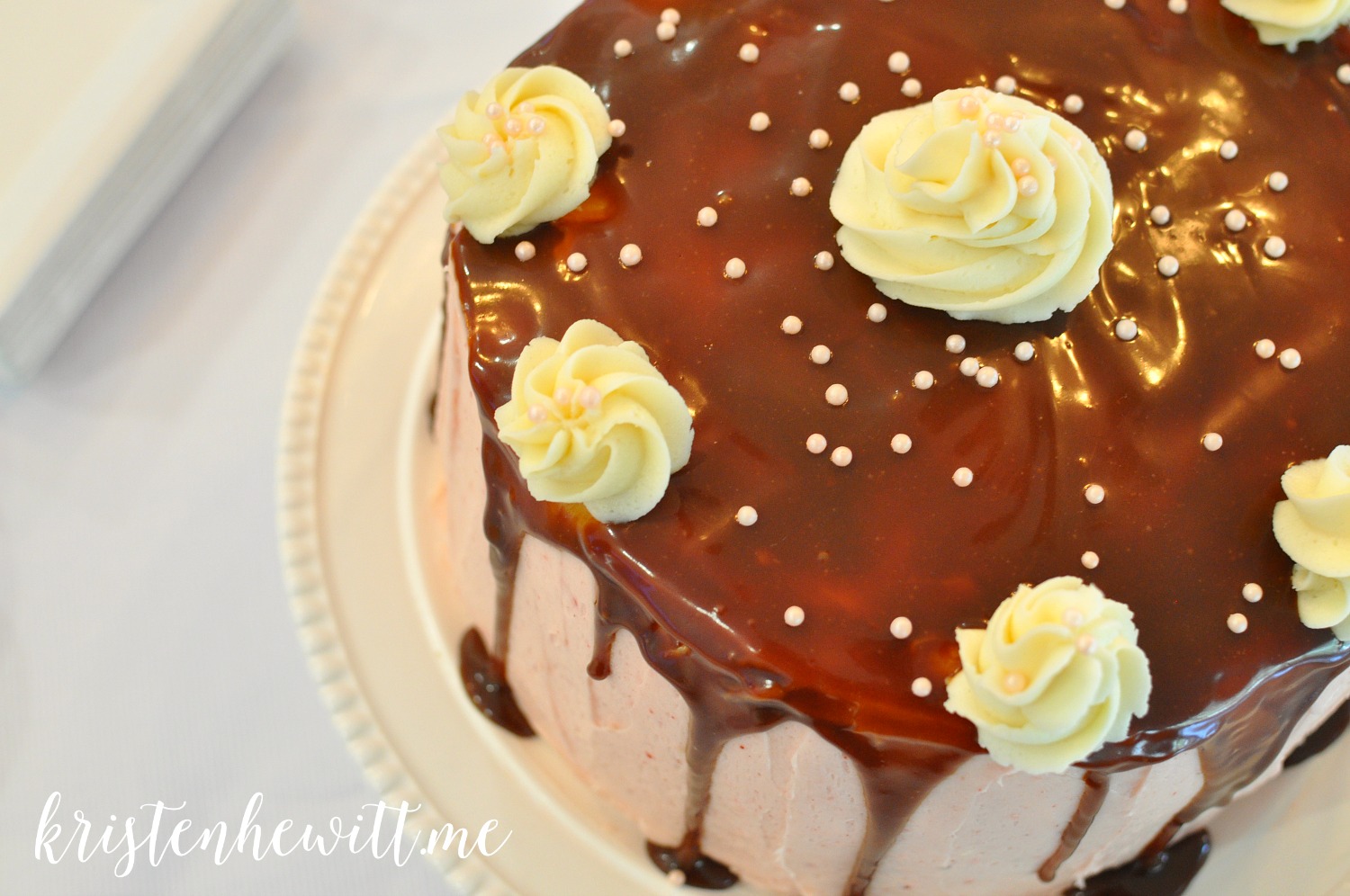 We even added a few sprinkles on top, and nine dollops of buttercream because she's nine. The perfect spot to place the candles!
And I just love how the drip was so inconsistent. It adds to the rustic homemade feel don't you think?! (Translation – it doesn't have to be perfect ya'll)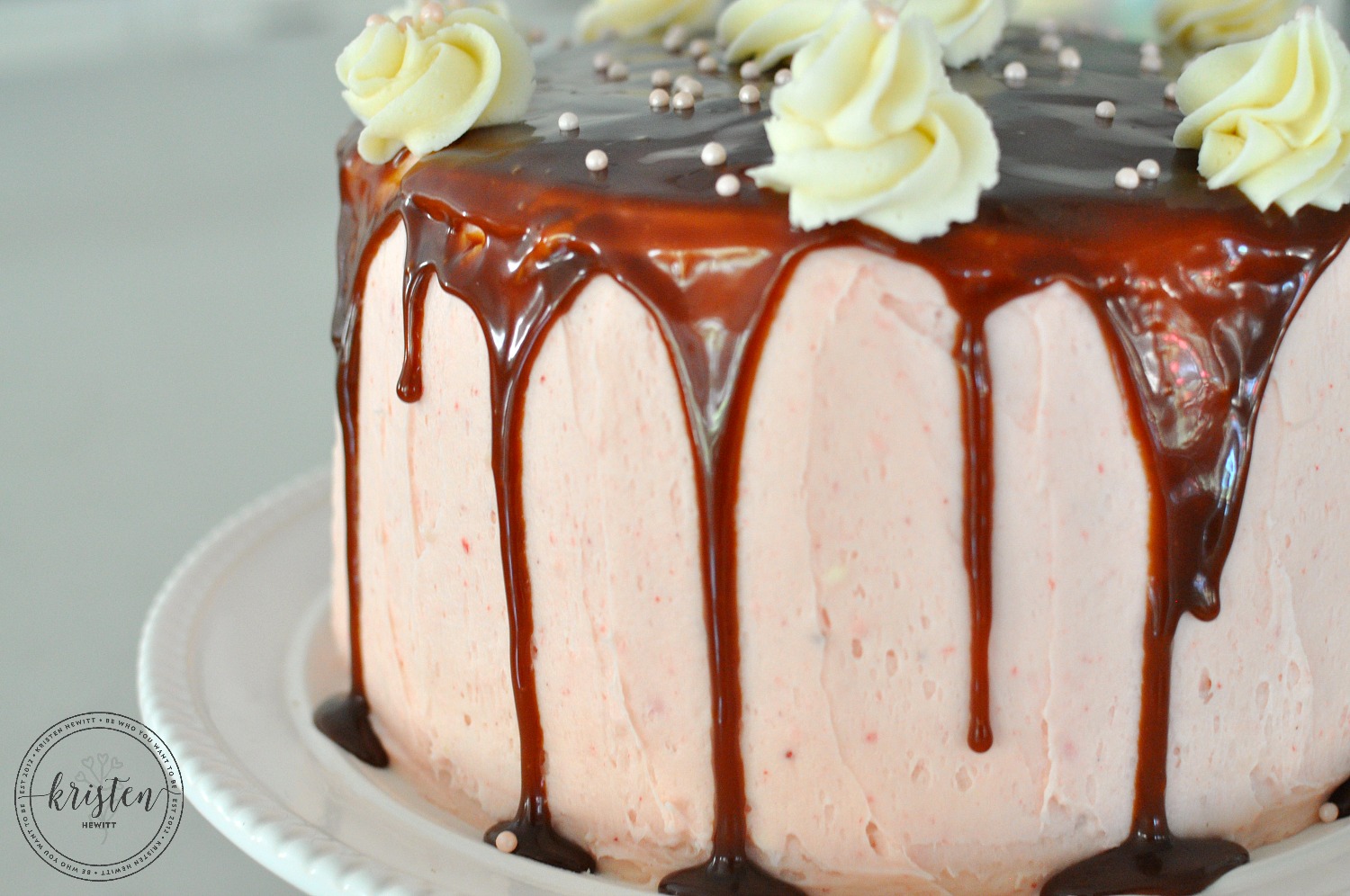 Oh and for those of you who wanted to see a picture of the inside here you go!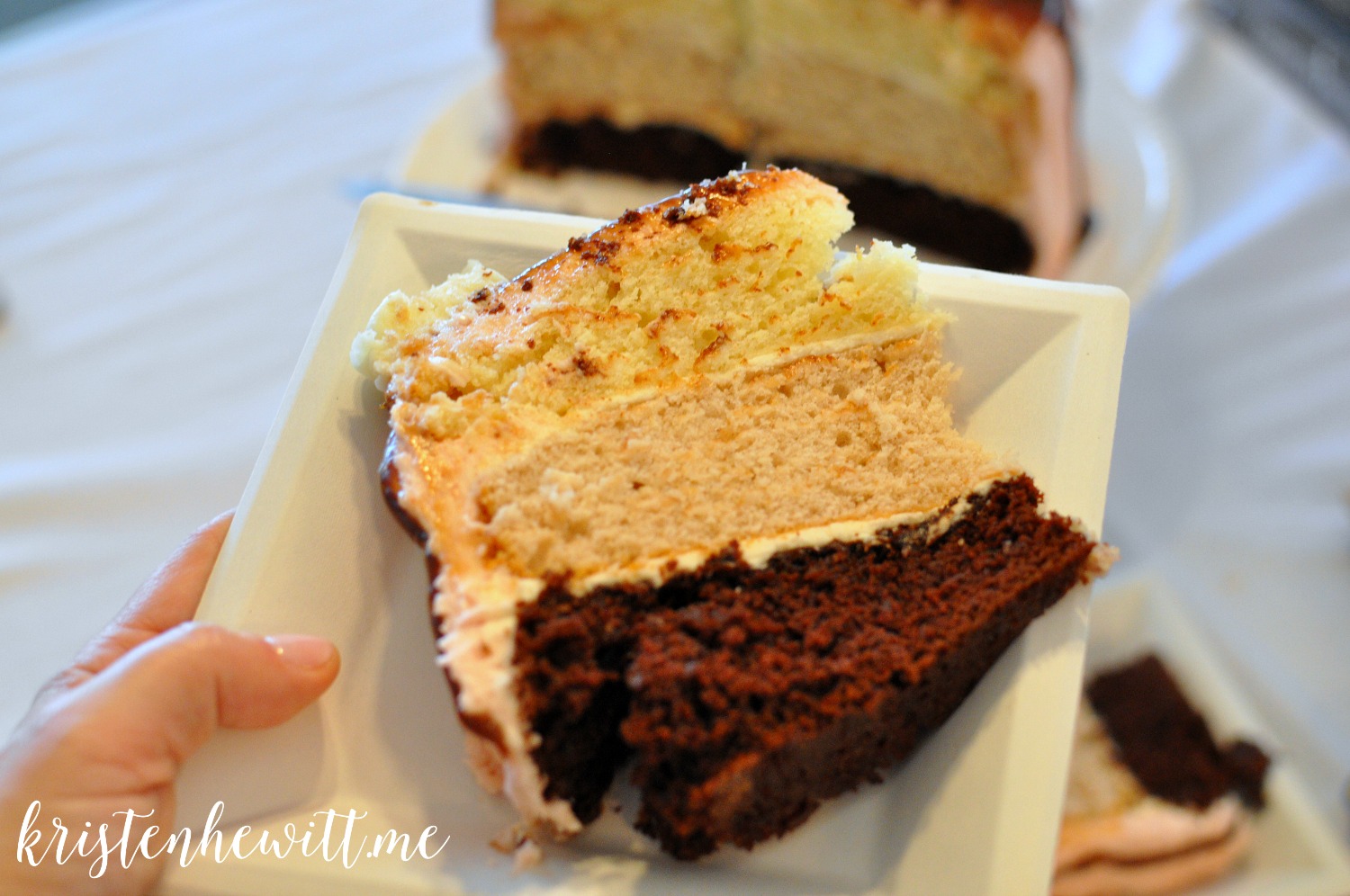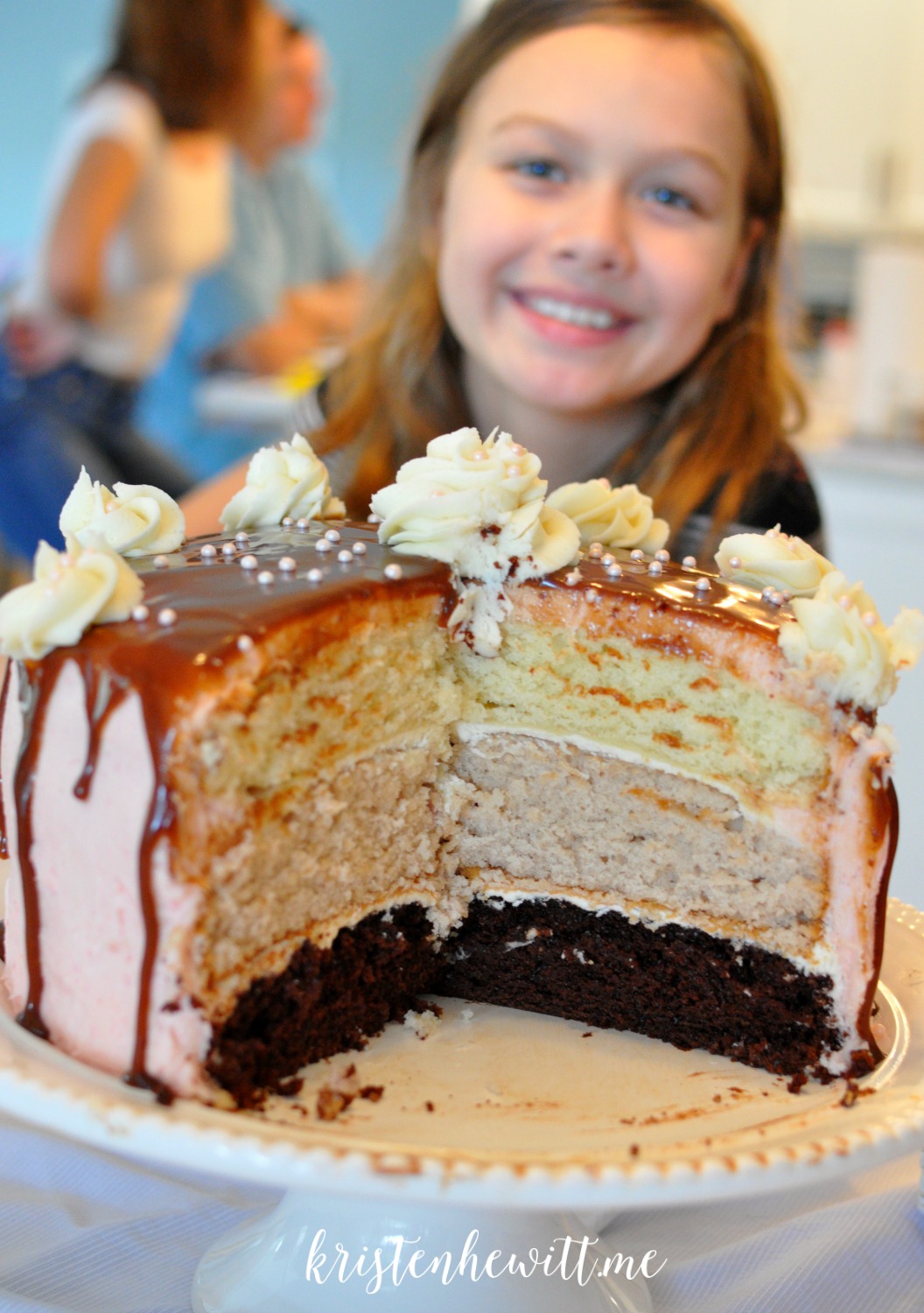 I can't believe our first born is nine. Half of her childhood is over and in another nine short years, she'll be bound for college. It's been a sobering week realizing the tween years are officially here, but I'm ready to savor what we have left. Door slamming and all!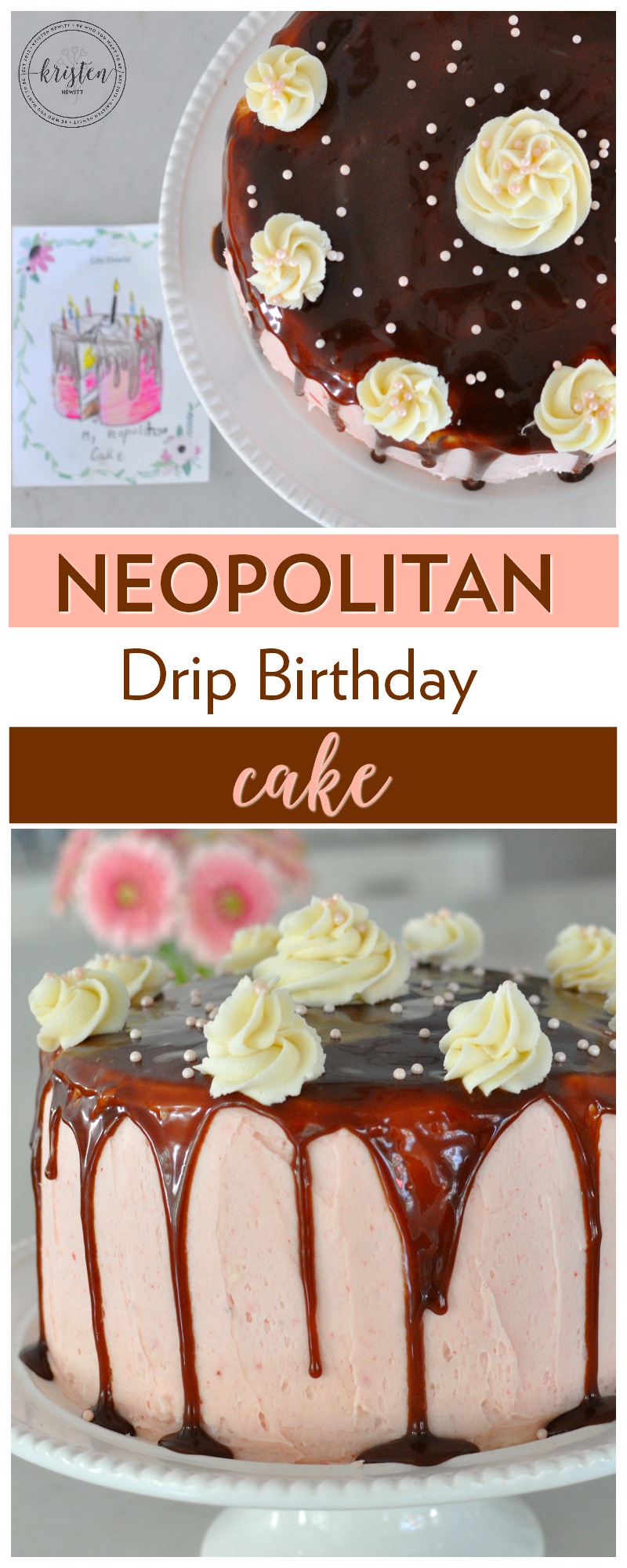 And if you're wondering why I make all of our cakes homemade with such pomp and circumstance, it's because her birthday is my special day too.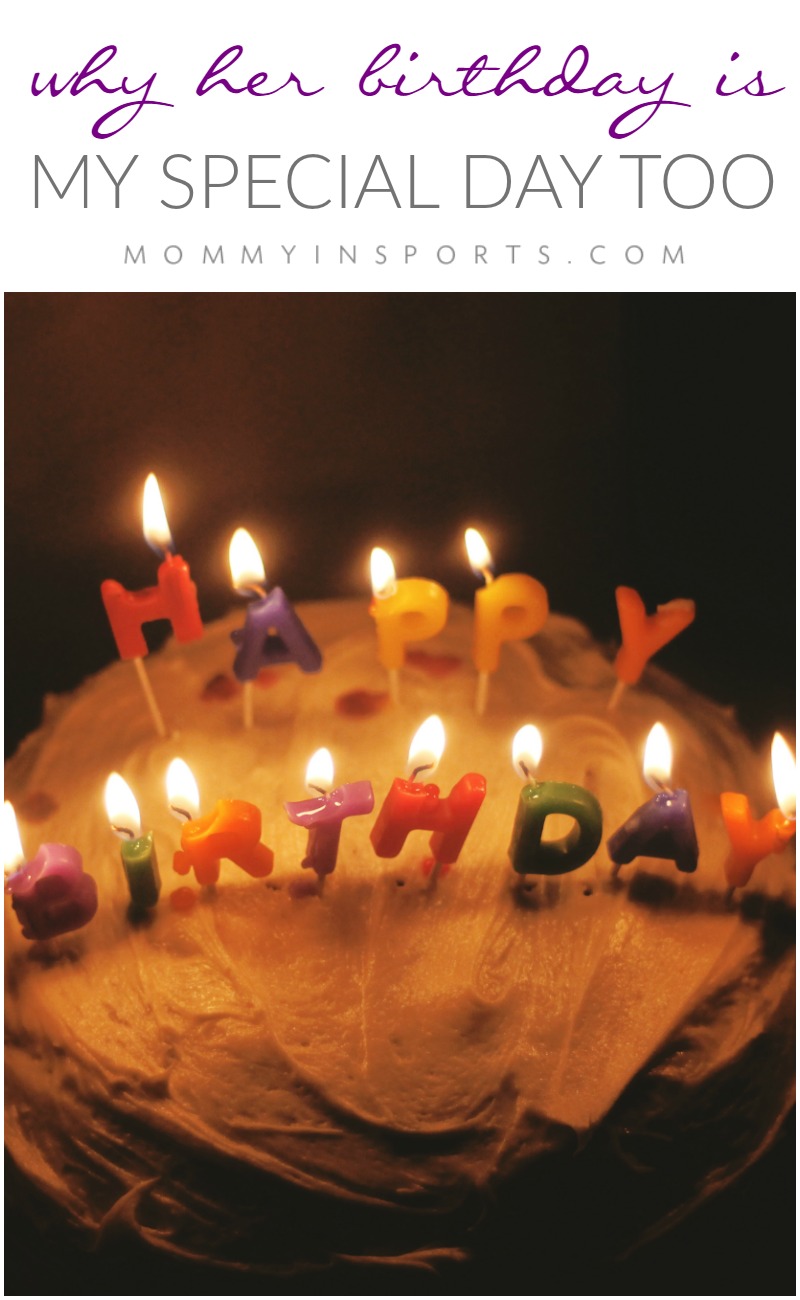 Good luck and happy baking!
If you liked this post then check out our Beauty and the Beast Birthday Party Ideas!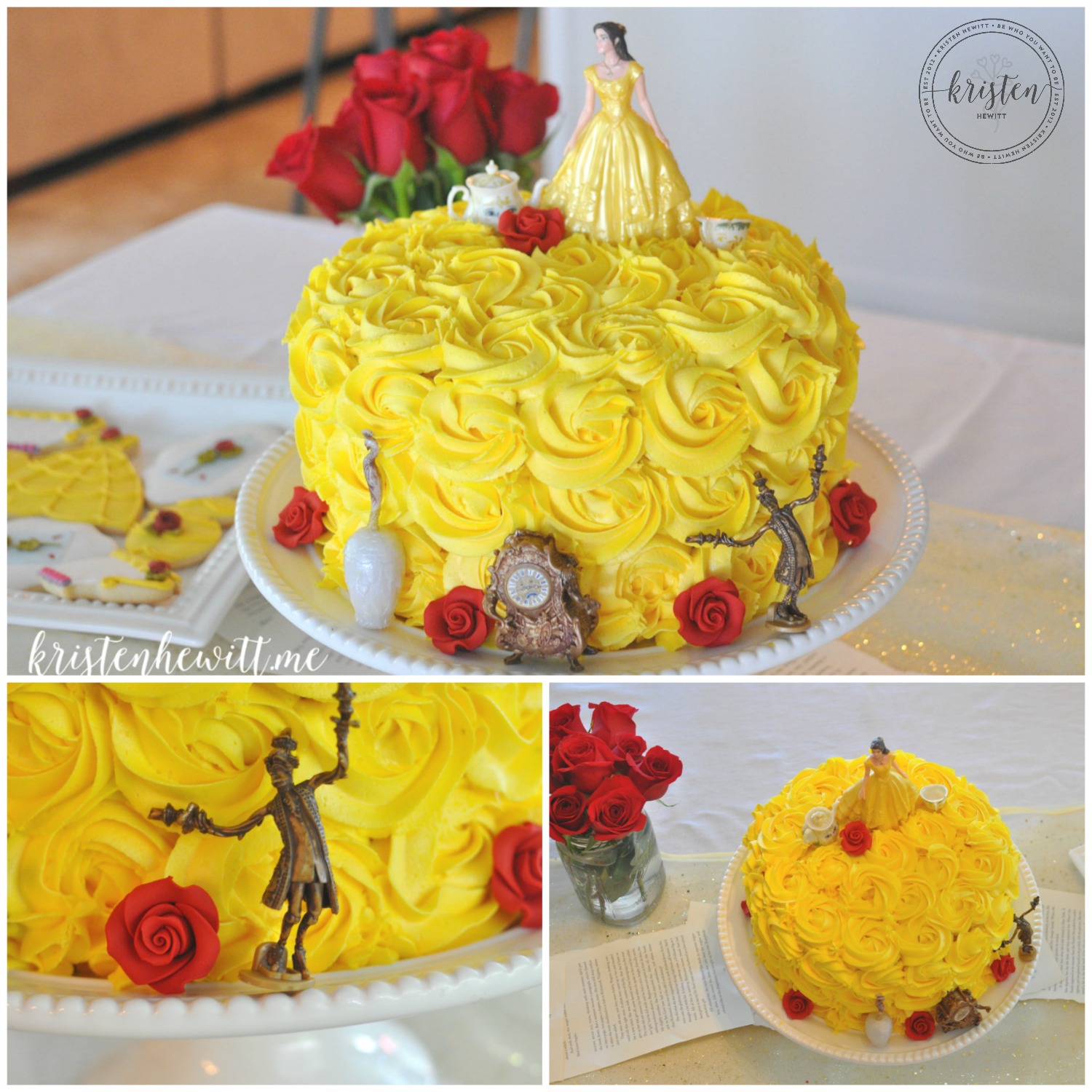 Or our other cake and cupcake recipes!