You don't need National Fudge day to enjoy a delicious fudge frosting concoction. If you've got a birthday party, barbecue, or other event coming up, you may want to consider this decadent surprise! It's surprisingly light in taste, and literally leaves everyone that comes to our parties asking me, "Can I have your frosting recipe?"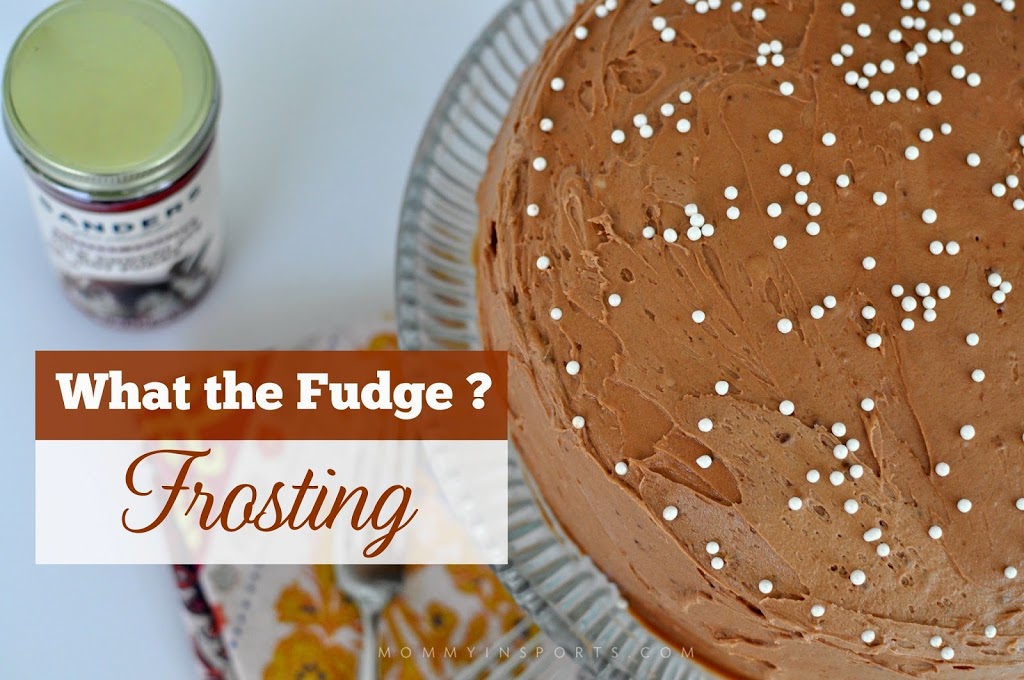 If I'm being honest, I personally don't love chocolate, but this, I'll eat any day of the week! What is my affinity to fudge? Well only that my favorite fudge makes the best fudge frosting in the universe. My husband always asks for it on special occasions.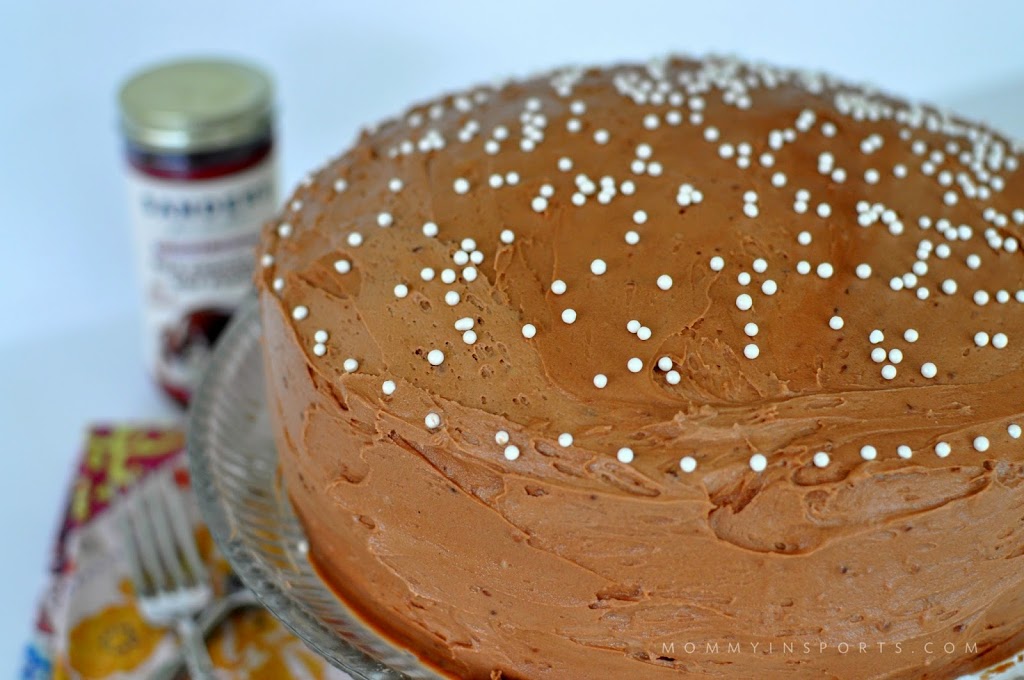 So I'm finally sharing my secret – the one ingredient that makes this fudge frosting so spectacular is….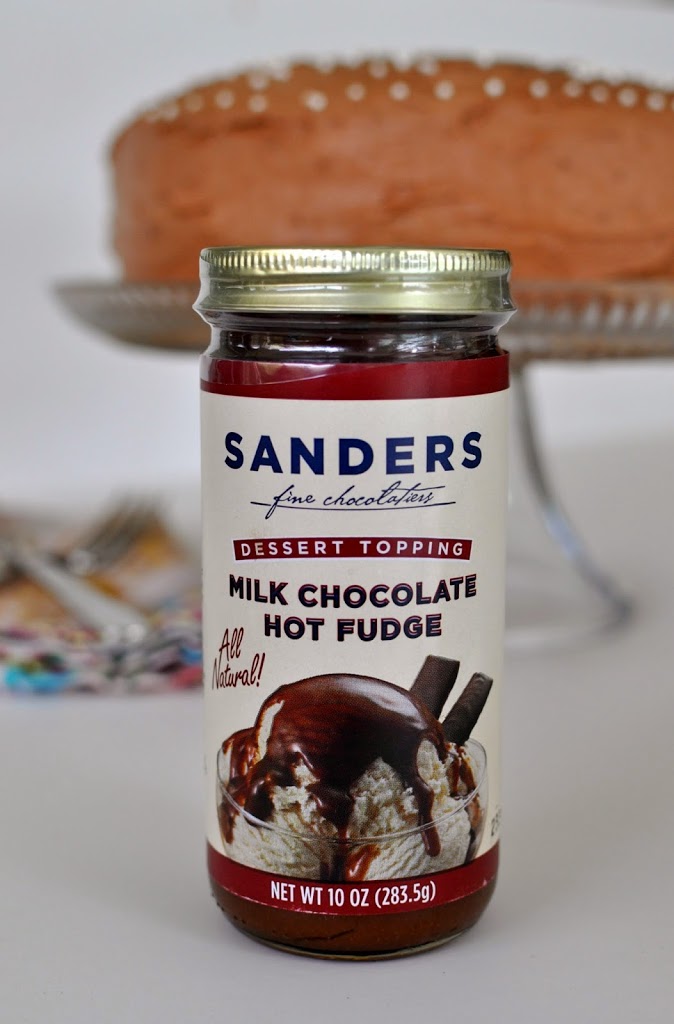 That's right, Milk Chocolate Hot Fudge from Sanders in Michigan. My Aunt Helen used to send it every year before cancer took her from us, and now my sweet mama orders it online for me. This is worth every single sinful spoonful. No joke! (And no they're not paying me, but I totally should be their spokesperson!)
So here it is friends, the recipe you've all been asking for. The light mocha decadent frosting that will leave you begging for more…and a treadmill the next day. And don't ask me if you can use another type of fudge topping because I've never tried. I'm loyal to Sanders and the memory of my Aunt Helen doing the polka and chicken dance at every wedding. (And sneaking me peach Schnapps…but don't tell my mom…shhh!)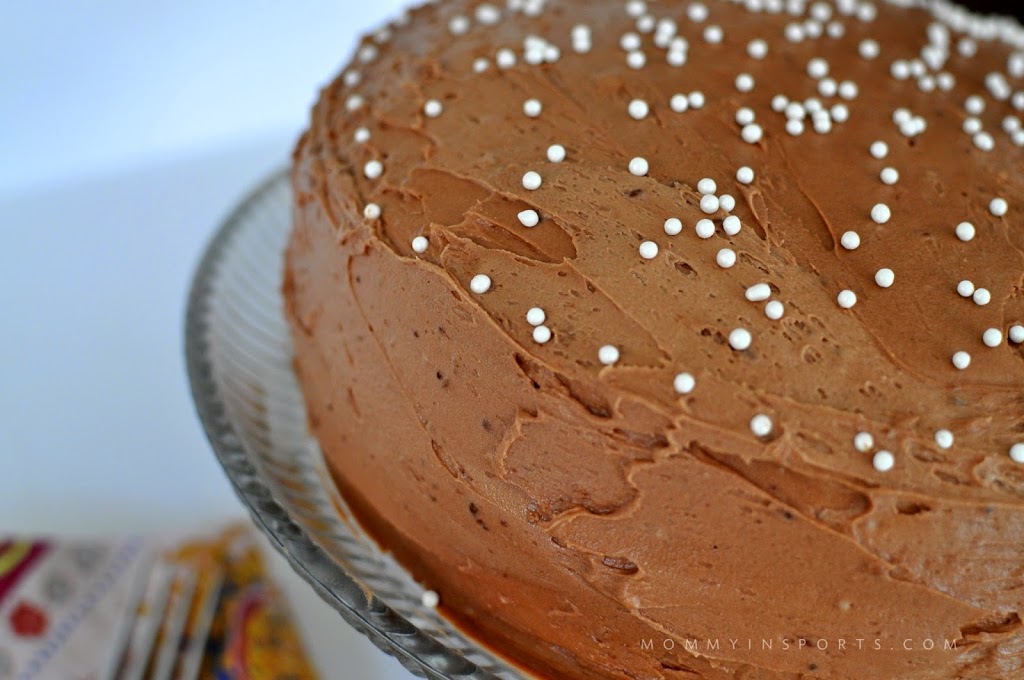 And don't forget to pin this for later!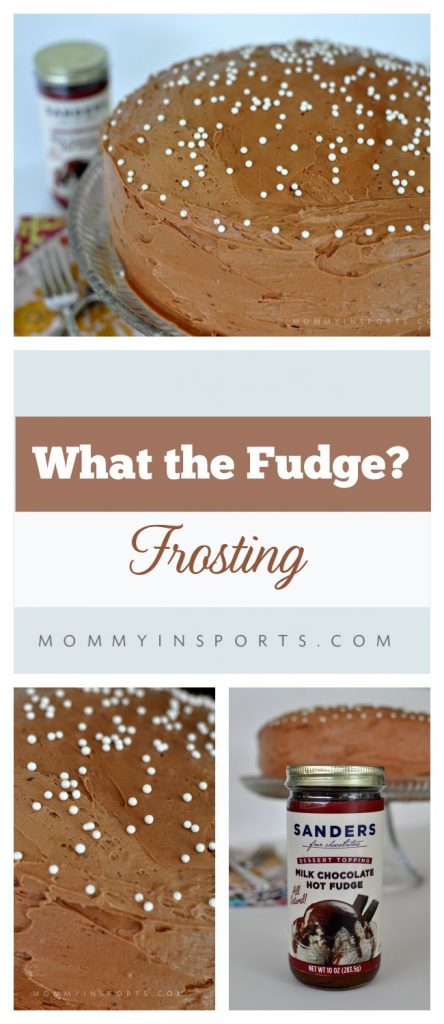 Here's the recipe, hope you enjoy it as much as we do!
What The Fudge? Frosting
2015-10-08 07:27:22
Serves 8
Decadent fudge frosting that every dessert lover will rave about!
Nutrition Facts
Amount Per Serving
Calories 462
Calories from Fat 217
Trans Fat 1g
Polyunsaturated Fat 1g
Monounsaturated Fat 7g
Total Carbohydrates 63g
21%
Sugars 56g
Protein 2g
* Percent Daily Values are based on a 2,000 calorie diet. Your Daily Values may be higher or lower depending on your calorie needs.
Ingredients
2 Sticks Butter (1 salted & 1 unsalted)
3 1/2 cups powdered sugar
1/3 cup cocoa powder (I use Hershey's)
1/3 cup Sanders Fudge Dessert Topping (or 1/2 cup - depending on how fudge-y you like it!)
1 tsp vanilla
1-2 tsp half and half
Instructions
Sift powder sugar and cocoa powder together.
With hand mixer, cream butter with the powdered sugar/cocoa mixture.
Add vanilla.
Add fudge topping.
Add as much milk or half and half to get to desired consistency.
Kristen Hewitt https://kristenhewitt.me/
If you liked this recipe, then please check out my other delish cakes and cupcakes! And don't forget to follow on Facebook for more great ideas!