Disclaimer: This post contains affiliate links, so if you purchase something I may receive a small commission.
Looking to make "scary" monster cupcakes that aren't filled with harmful food dyes? I love making ombre cakes, and colorful cakes, but finding natural ways to dye baked goods has been a challenge for me ever since we rid our diets' of food dyes. But when I saw some natural replacements at Whole Foods I thought I'd give them a try. Plus with Halloween around the corner I wanted to surprise the kids with something fun that they could all by themselves!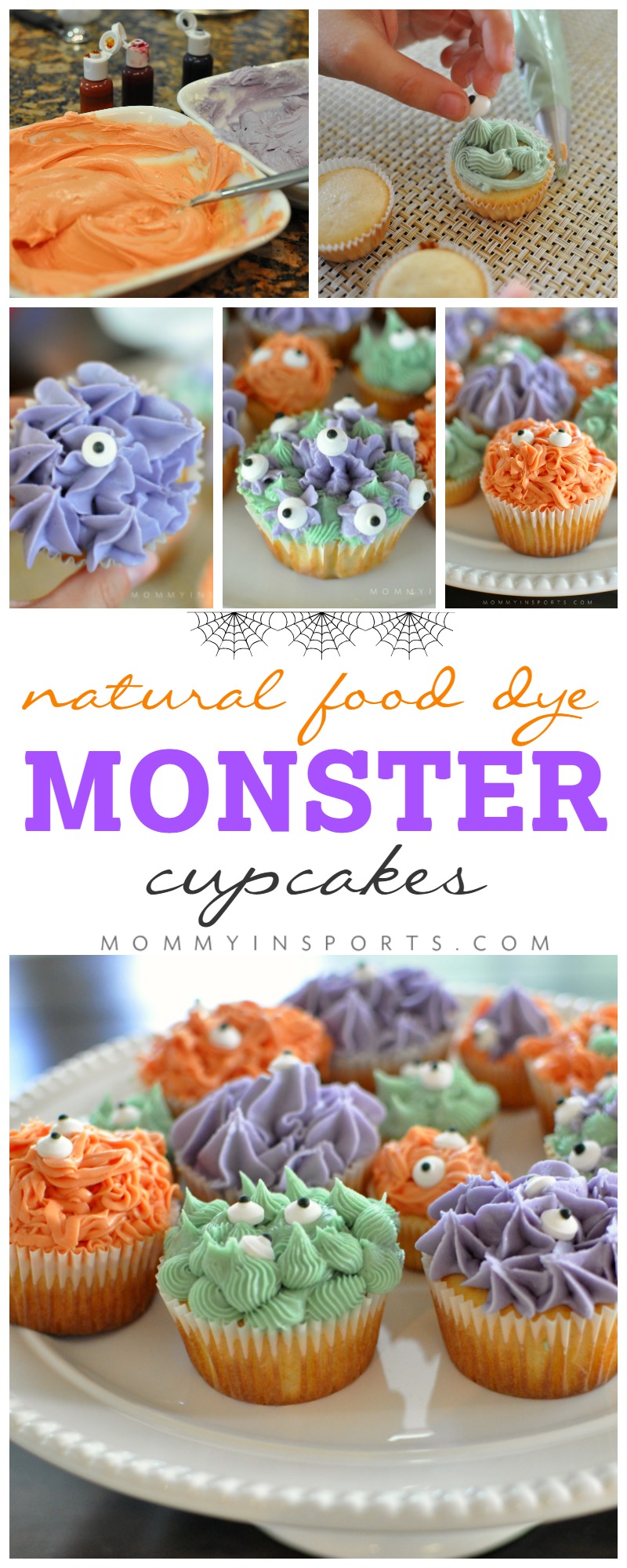 So after school one day we whipped up my favorite vanilla cupcakes, and decided to have some fun making different colored frosting. Since this was their project I let them pick the colors and they went to town mixing. I used the India Tree natural vegetable colorants for the first time. They come in three colors, so you can teach color mixing. It just takes quite a few drops, like 10-15 to make these deep colors, so make stiffer frosting. Or add more powdered sugar when done!.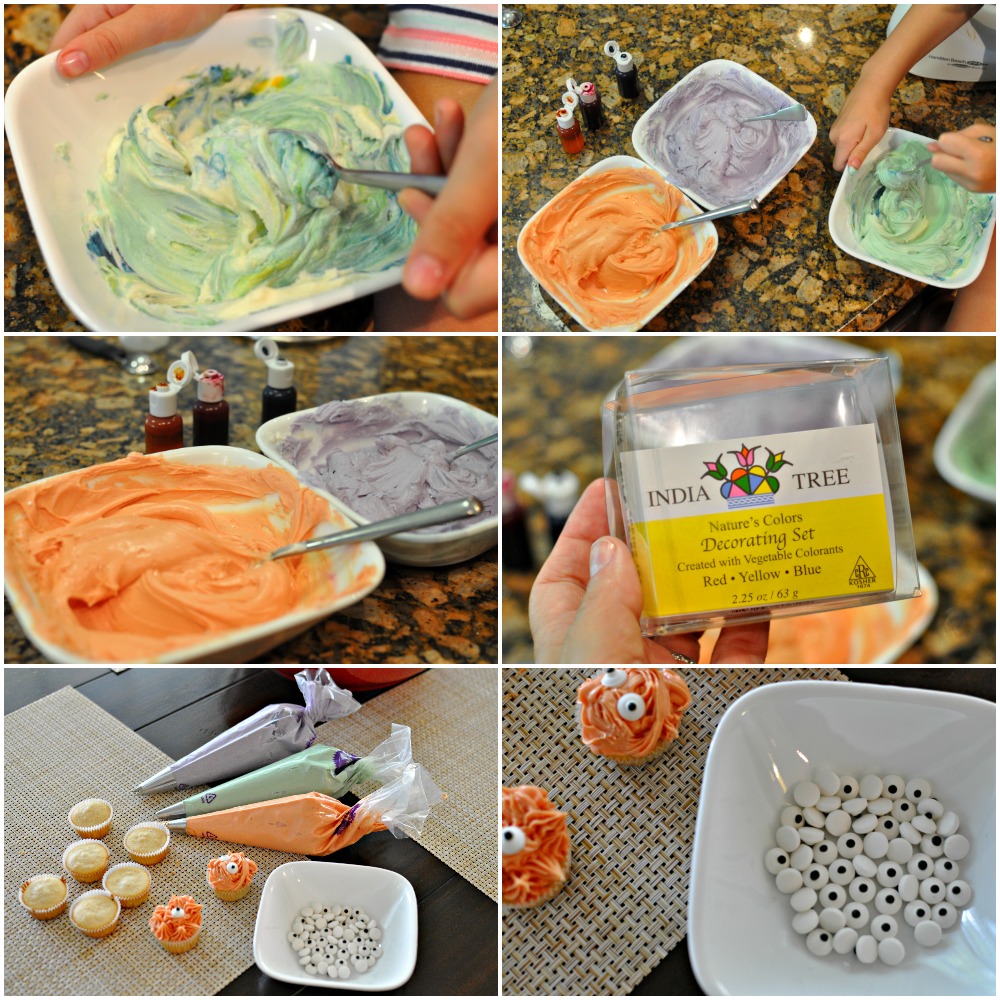 Once the frosting was done we put it in three different piping bags with three different tips. I read a bunch of blog posts that recommended loads of different tips, but I used what I had. The Wilton standard 1M tip was my favorite, and I would have liked the Wilton 48 (basketweave tip) to give us the mummy feel. But anything you have is fine! (Or if you don't have any tips, start with these!) Oh and I saw those eyeball candies at the grocery store and had to grab a few packs!
what you need: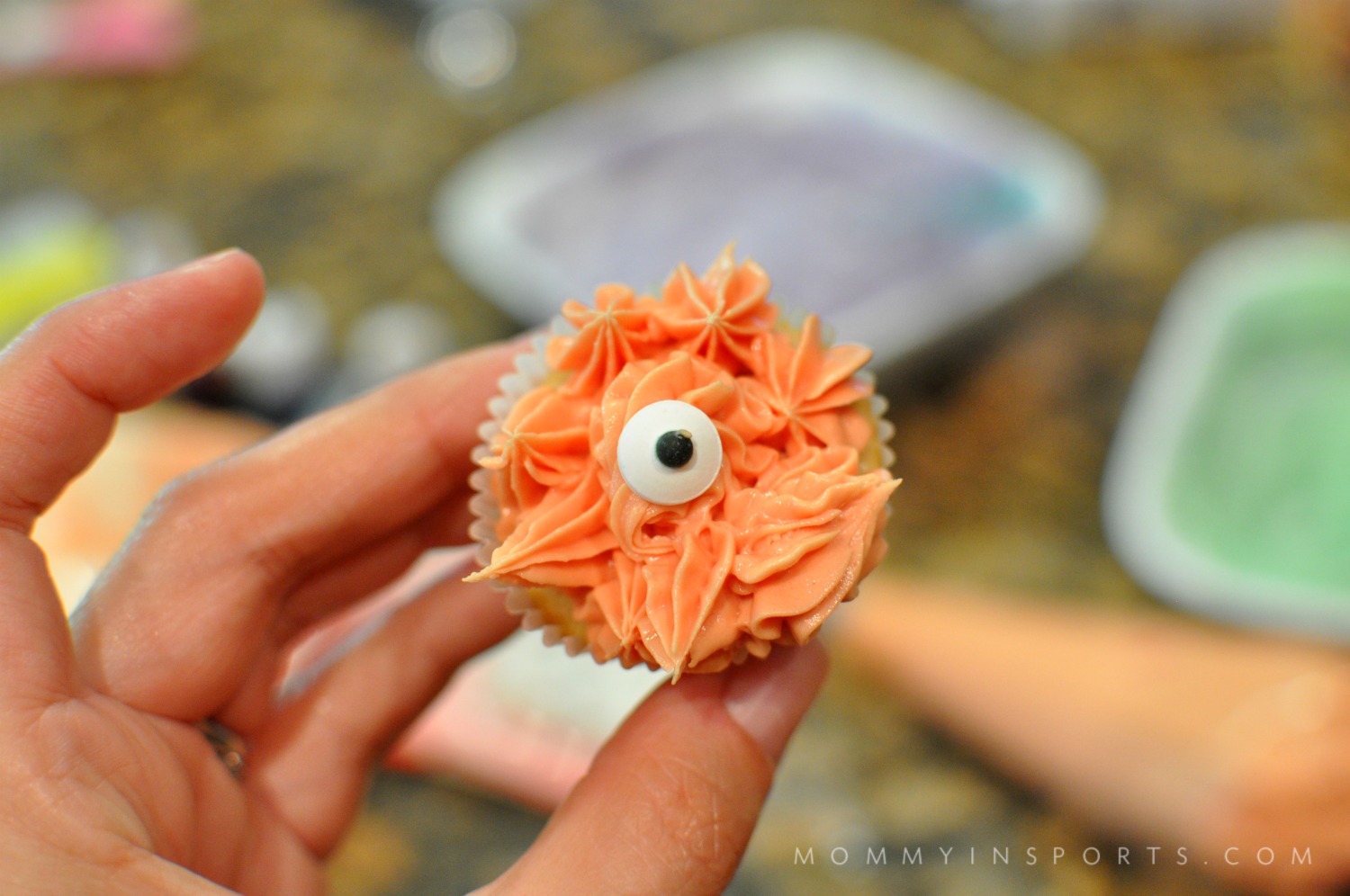 After I made a practice cupcake, I let the girls go to town playing, decorating, and creating.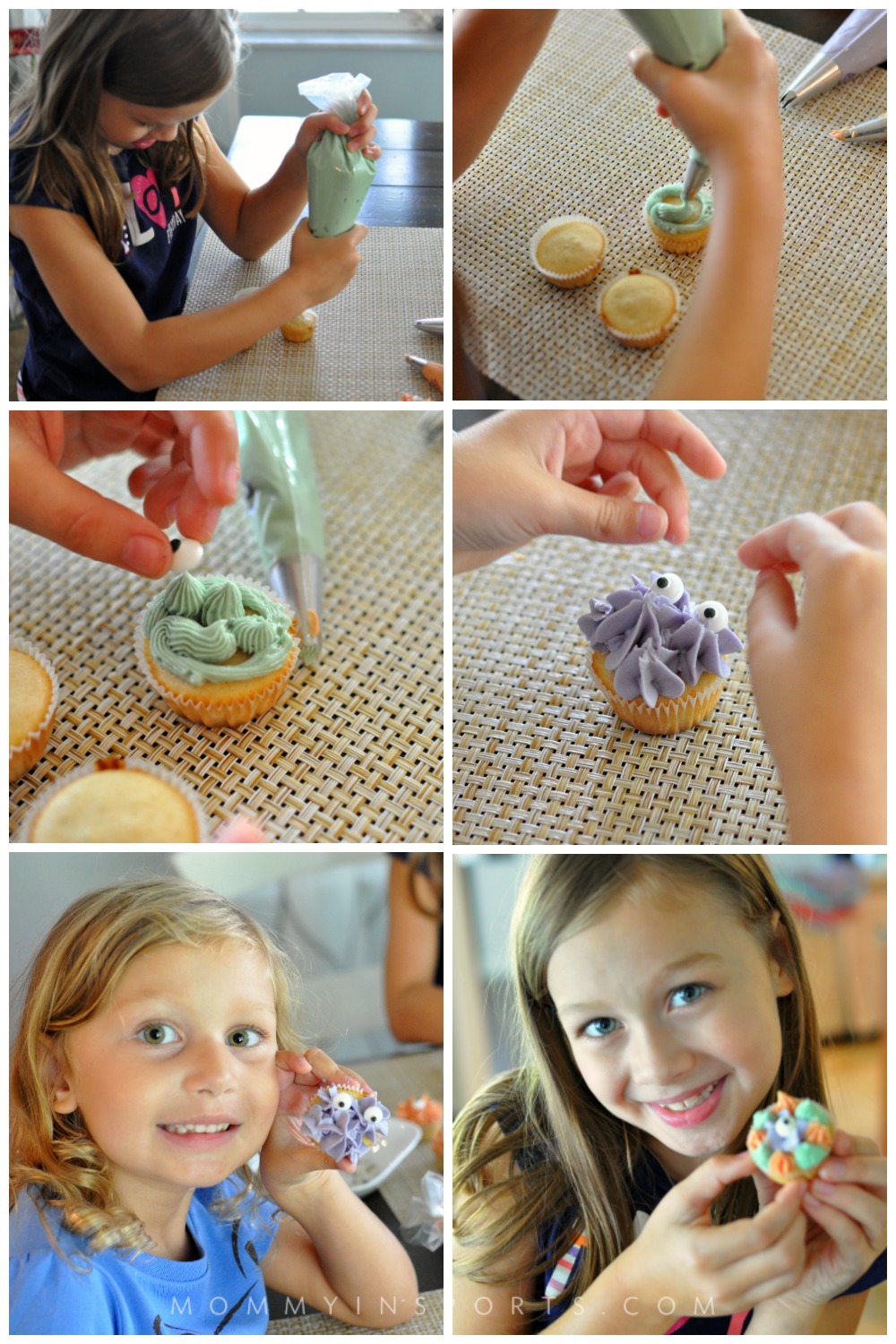 My oldest was especially creative, she came up this colorful eyeball monster creation!
And the little one made this guy who reminds me of Burnie, the Miami HEAT mascot!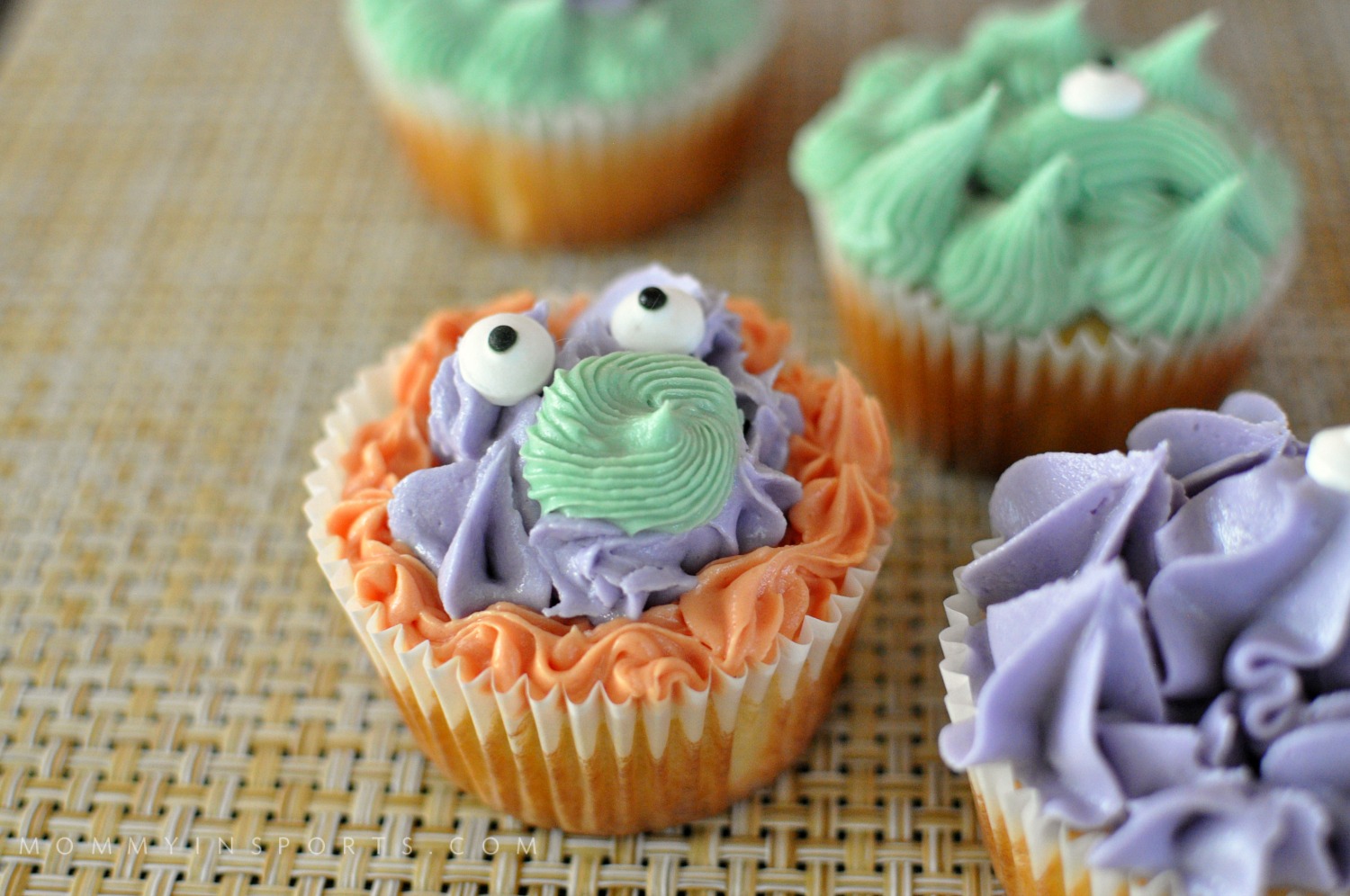 What I love about this baking project is there's no wrong way to decorate a cupcake- they can just play and create to their hearts desire. I especially loved when one of the tips was clogged and it looked like a mummy!
Next time you need some monster cupcakes, or perhaps for a Halloween themed event, considering trying these natural food dye monster cupcakes. You could simulate Elmo, the Cookie Monster, or just create your own like we did!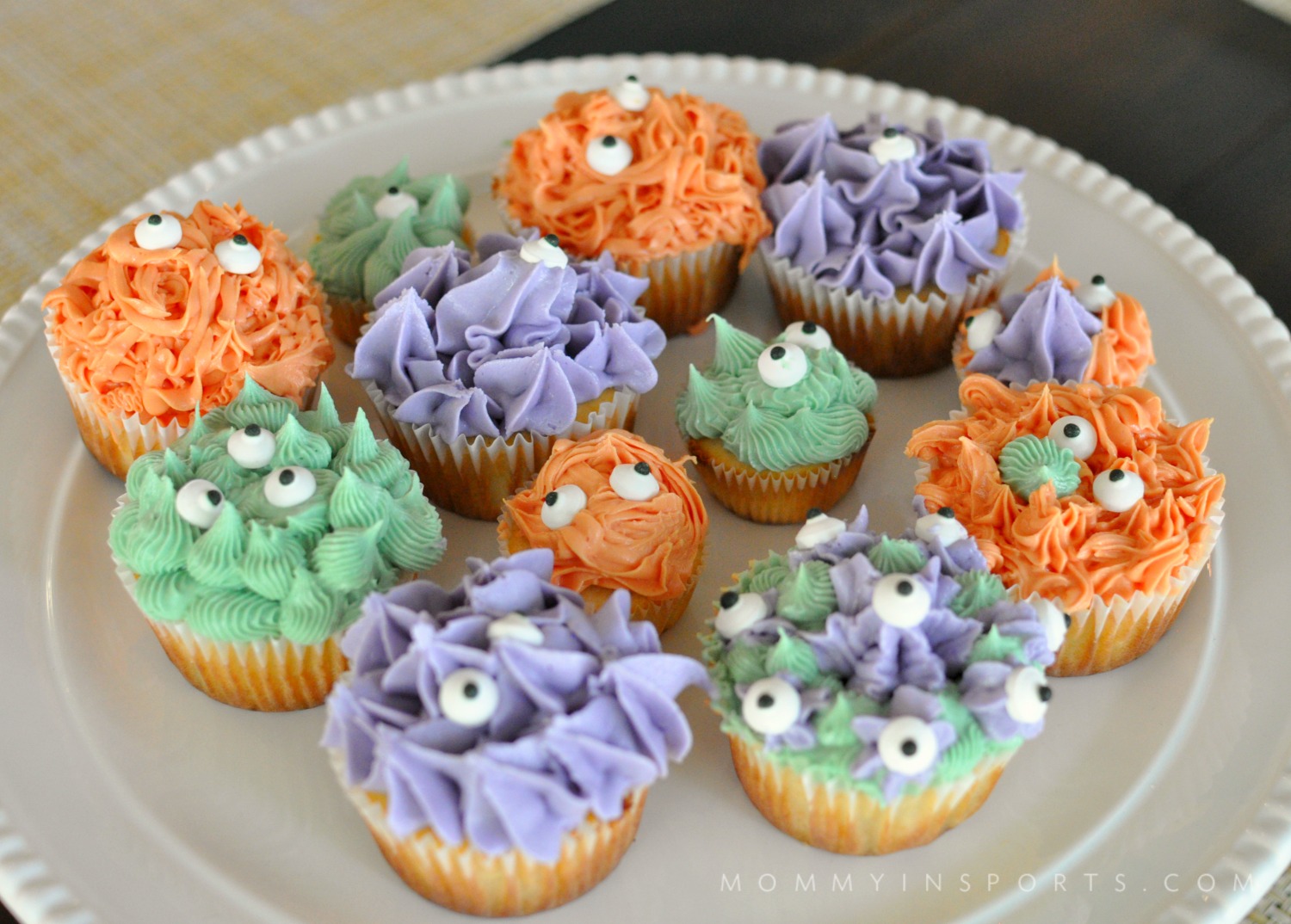 The monster cupcakes look great on a white cake pedestal don't they? Here's what the kitchen really looked like though, be prepared for a little clean up! The good news is, the food coloring didn't stain our hands or clothes like the traditional kind.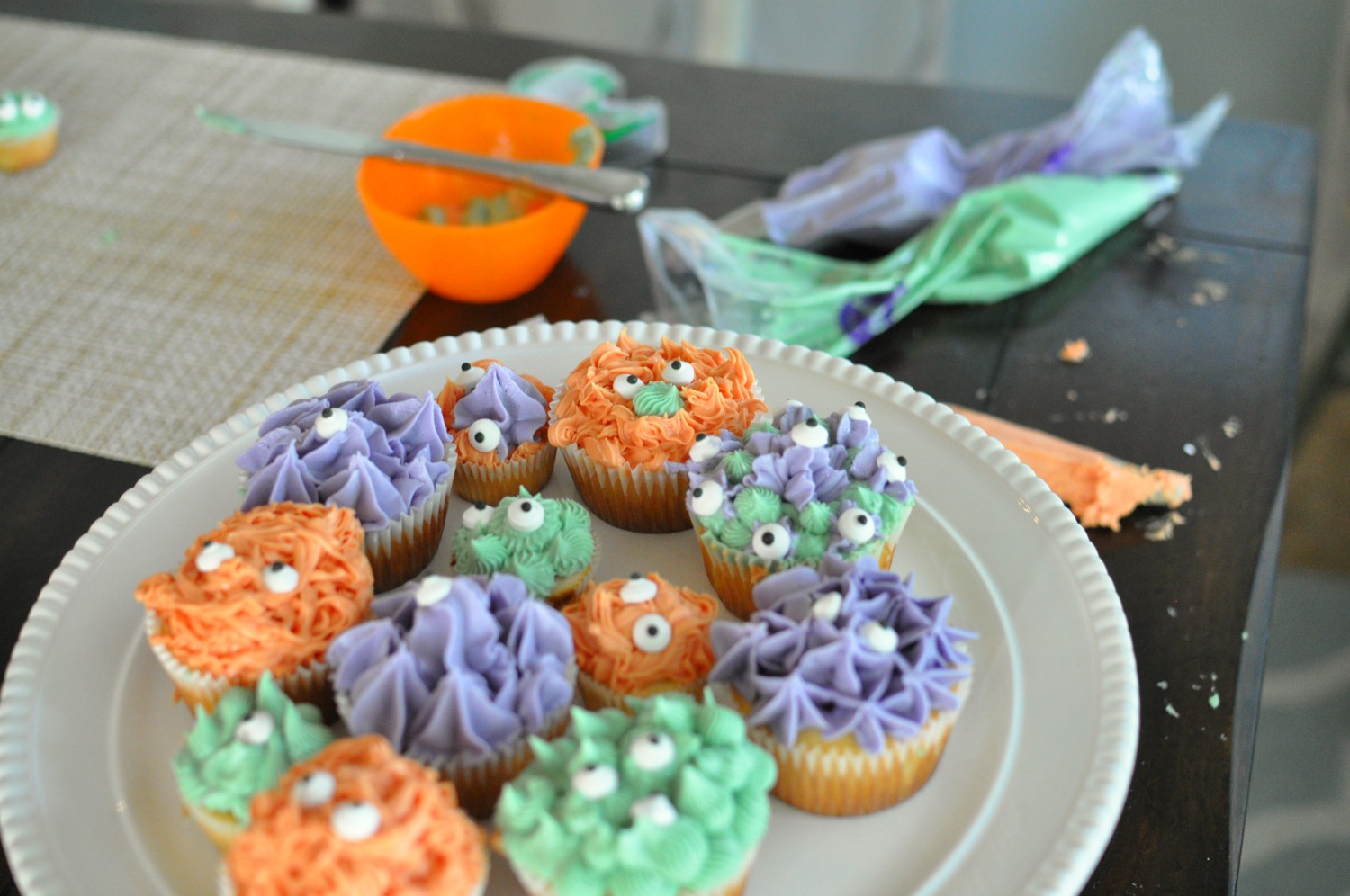 If you are looking for a buttercream recipe, here's how I make mine. I need to write a tutorial or make a video someday. Sigh.
Happy Baking!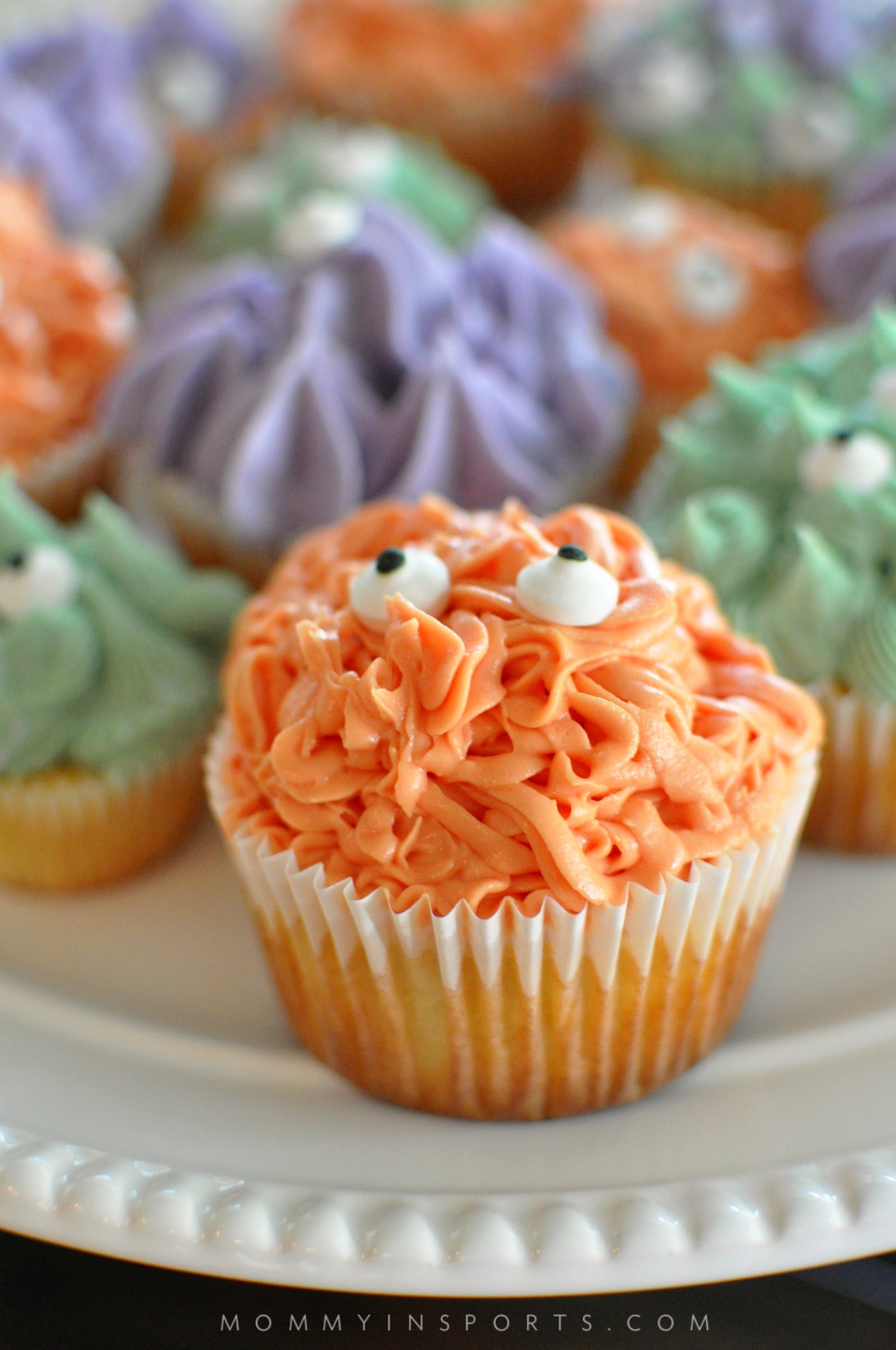 Natural Food Dye Monster Cupcakes Buttercream
2016-09-13 15:21:05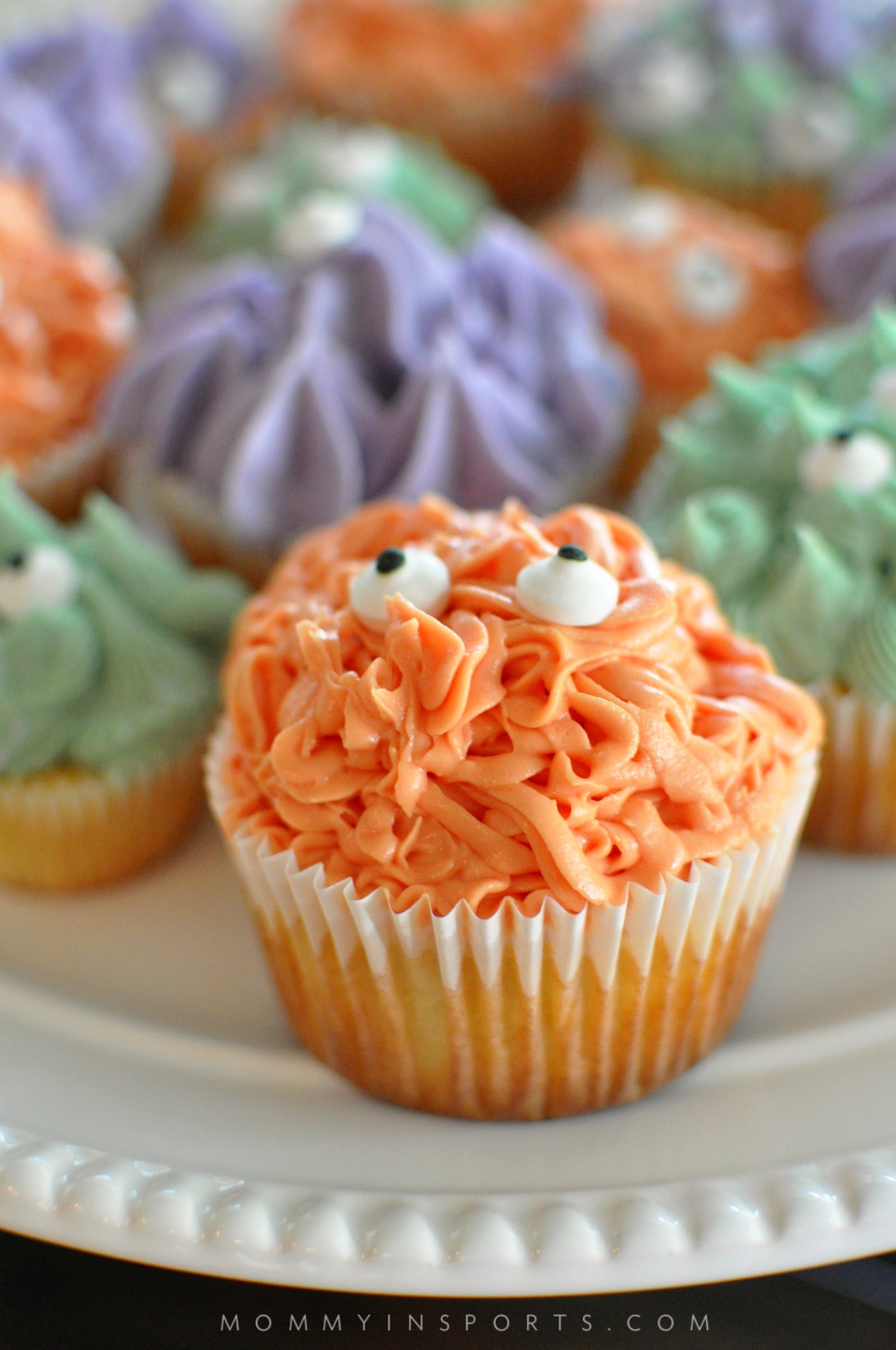 Serves 12
Delicious homemade buttercream frosting that's finally not too sweet!
Nutrition Facts
Amount Per Serving
Calories 244
Calories from Fat 143
Trans Fat 1g
Polyunsaturated Fat 1g
Monounsaturated Fat 4g
Total Carbohydrates 26g
9%
Sugars 25g
Protein 0g
* Percent Daily Values are based on a 2,000 calorie diet. Your Daily Values may be higher or lower depending on your calorie needs.
Ingredients
1 stick unsalted butter
1 stick salted butter
2 1/2 cups of powdered sugar
1 teaspoon vanilla
1/4 tsp almond extract
1 squeeze of a lemon wedge
1-3 TBSP heavy whipping cream
Instructions
Cream the butter and sugar until it's mixed. Add the vanilla, almond and lemon squeeze. Lastly, add your milk or cream to your desired consistency.
Notes
For these cupcakes, you need stiffer frosting, as the natural food dyes make the icing a little runny. You may want to add 3 cups of sugar to start!
Adapted from Mom's Kitchen
Adapted from Mom's Kitchen
Kristen Hewitt https://kristenhewitt.me/

If you liked this post, please check out these
Halloween cupcakes
!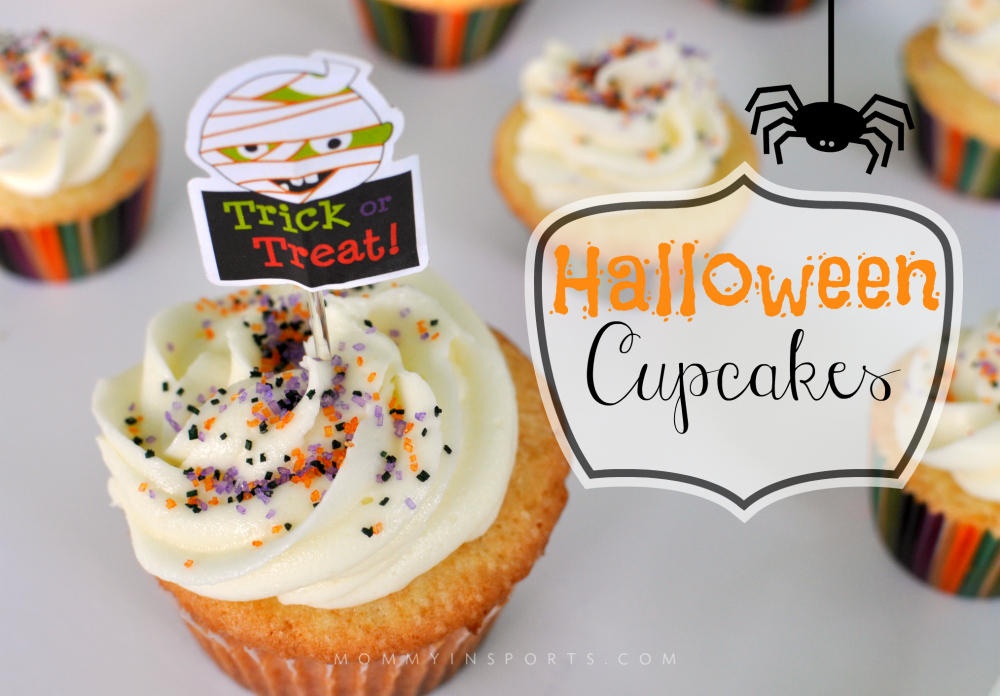 Or the ever popular
cookie butter cookie cupcakes
!