Disclaimer: This post contains affiliate links!
When our littlest turned six there was just one thing she wanted for her birthday; a Beauty and the Beast birthday party. She is obsessed with "the new Belle", aka Emma Watson, and wanted a more grown-up Belle party. Since we had never had a tea party, I thought, why not make it simple? Tea, sandwiches, cake, cookies, and a little teacup painting.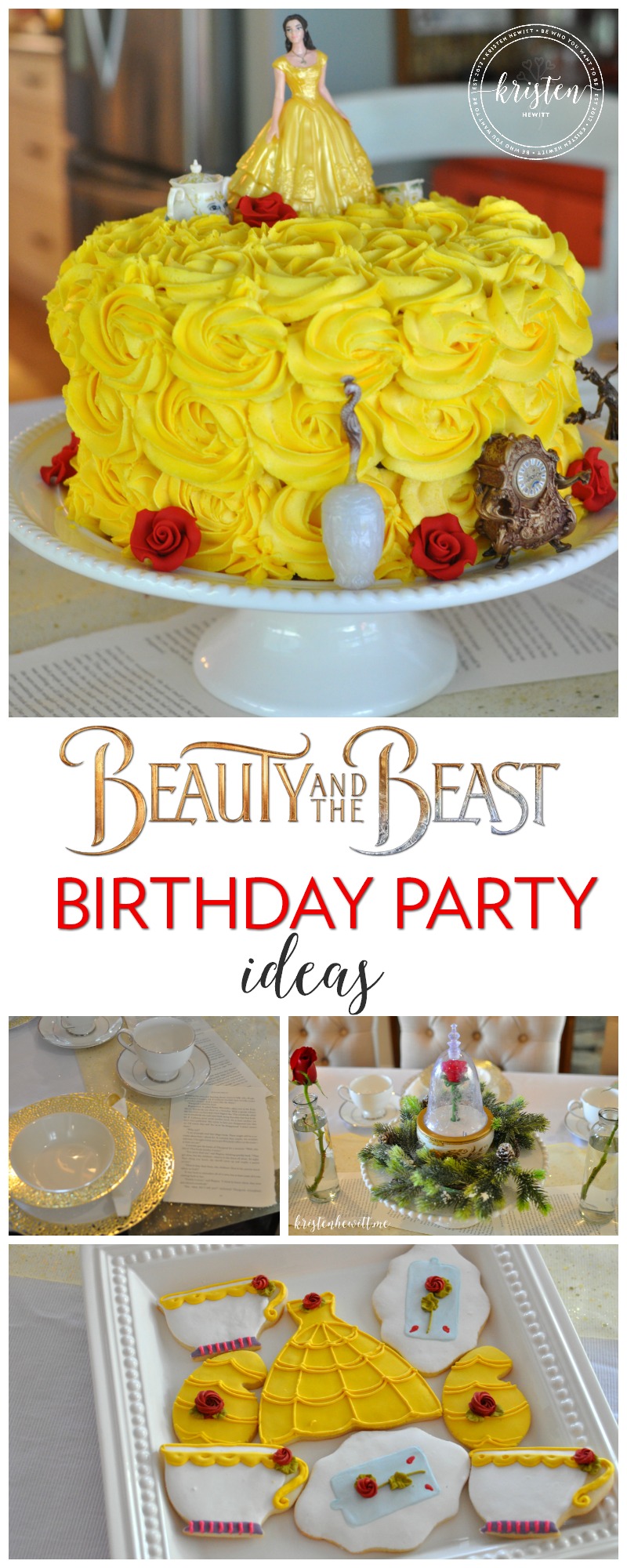 The first thing we needed was some tea party accessories. So I borrowed a beautiful gold teapot from a friend and scored these adorable gold-plated plates at Party City. Since Belle loves books, we bought a book at the Dollar Tree and ripped out the pages and used that as table runners on every table. Hot glue + book pages = adorable and cheap Beauty and the Beast birthday party decor.
And we made little sandwiches in the shapes of a teapot and teacup. So cute!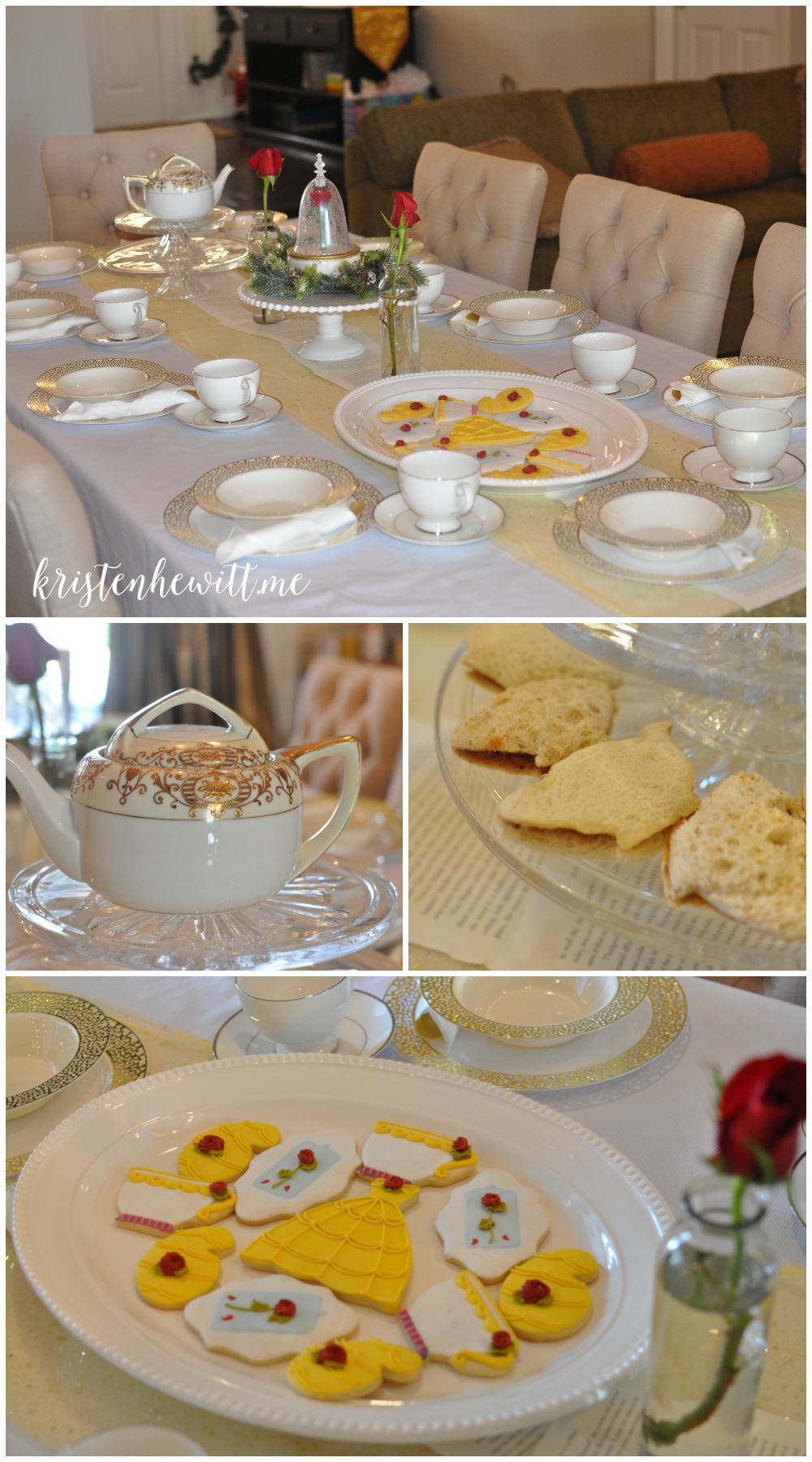 The centerpiece was just a pie plate with some greenery and a Beauty and the Beast rose jewelry box. (See more centerpiece ideas here!)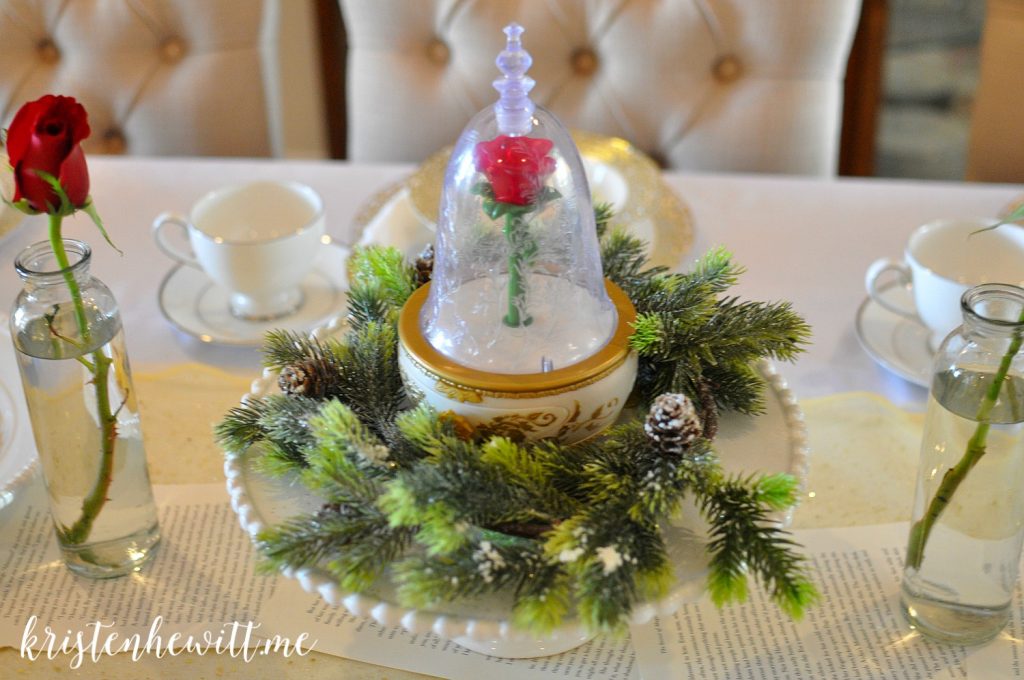 And every princess needs a beautiful cake! So we settled on something relatively simple, a beautiful gold Beauty and the Beast birthday rosette cake. (Here's how to make it, it really is easy!) I added these Wilton red roses and Beauty and the Beast figurines I bought her for her birthday. And of course, I had to get Belle and the Beast too!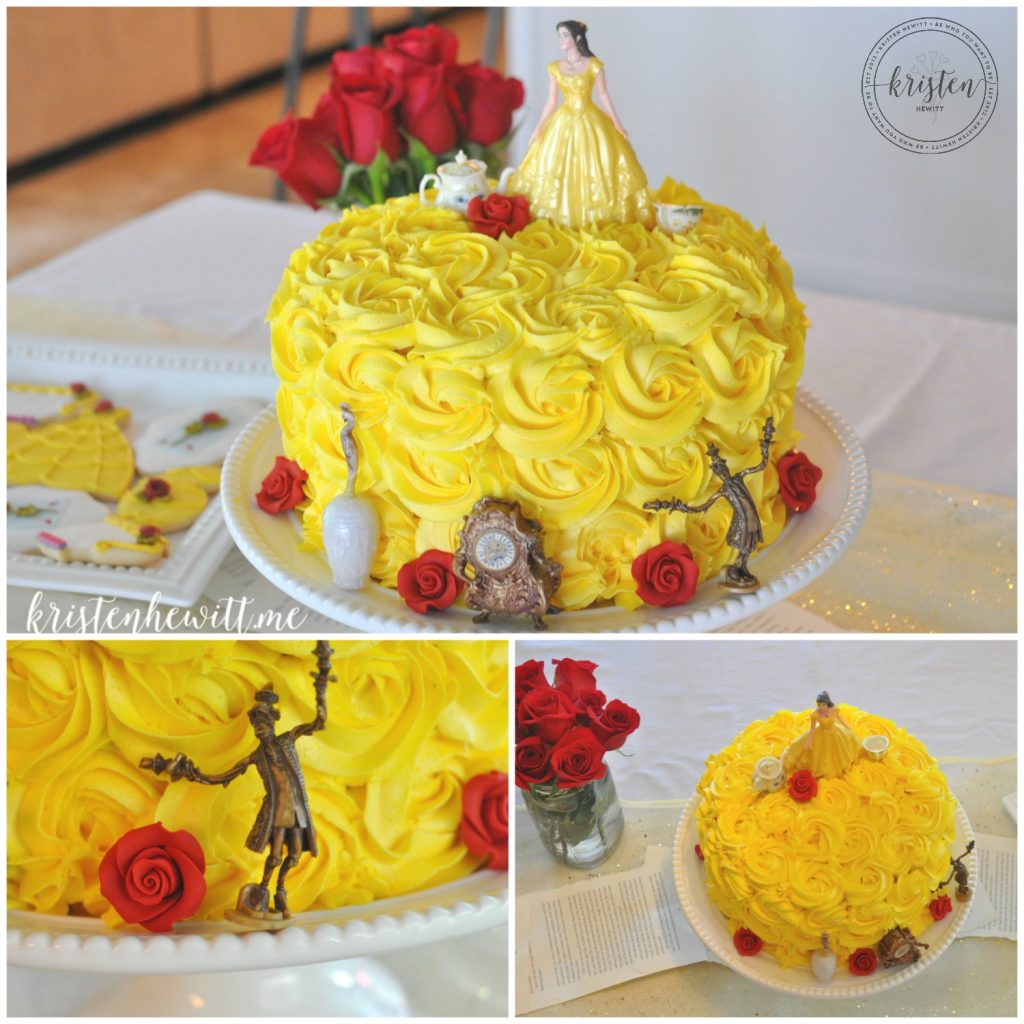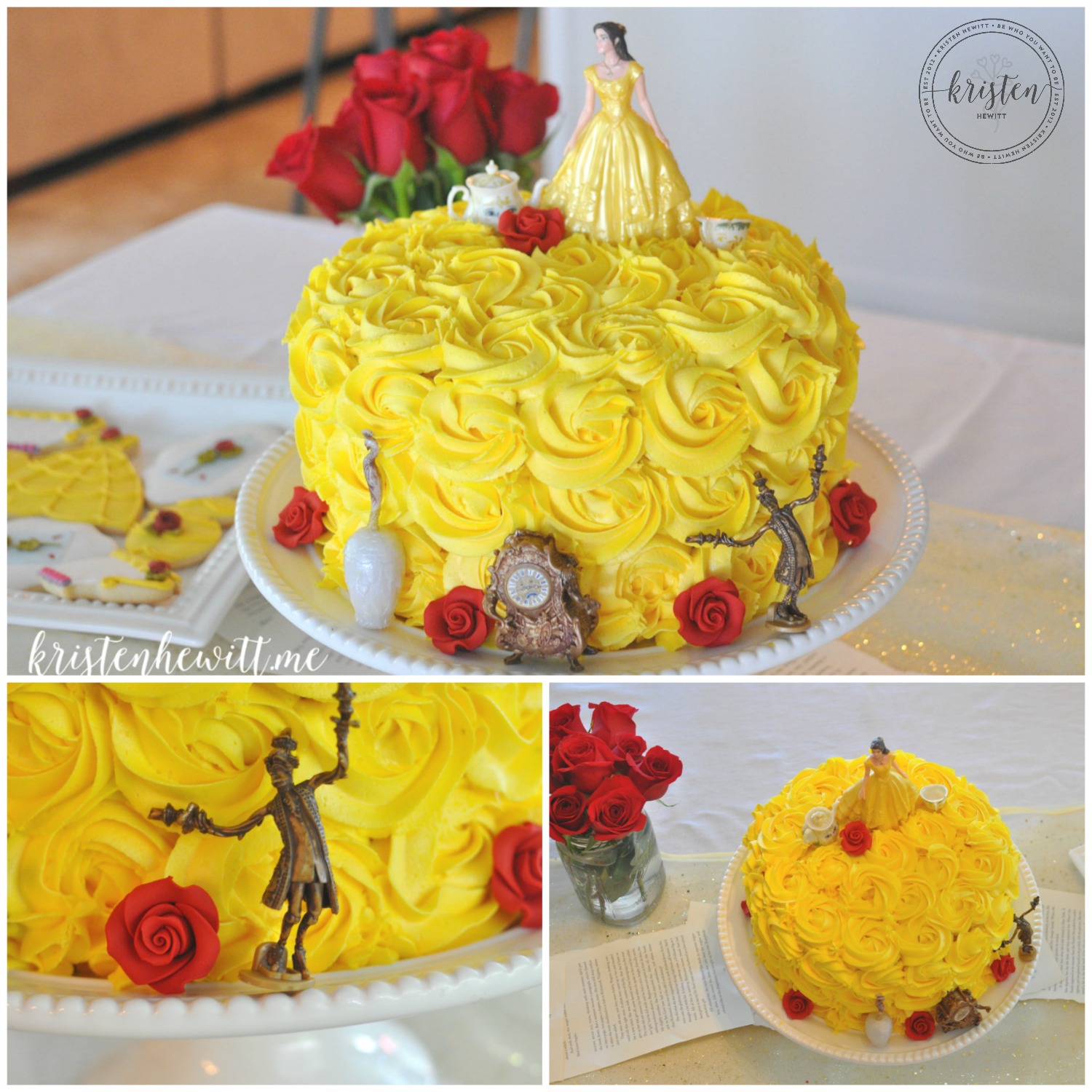 I actually ran out of frosting right at the end, (I made a double recipe, oops!) so Belle and the figurines hid my faux paus. Couldn't tell could you? When you mess it up, dress it up!
And we had Suzy from Turner Tasty Treats make these adorable Beauty and the Beast cookies. Every tea party needs cookies right? And I love to bake, but I'm feeling the need to simplify, and the cake was all I could handle this year.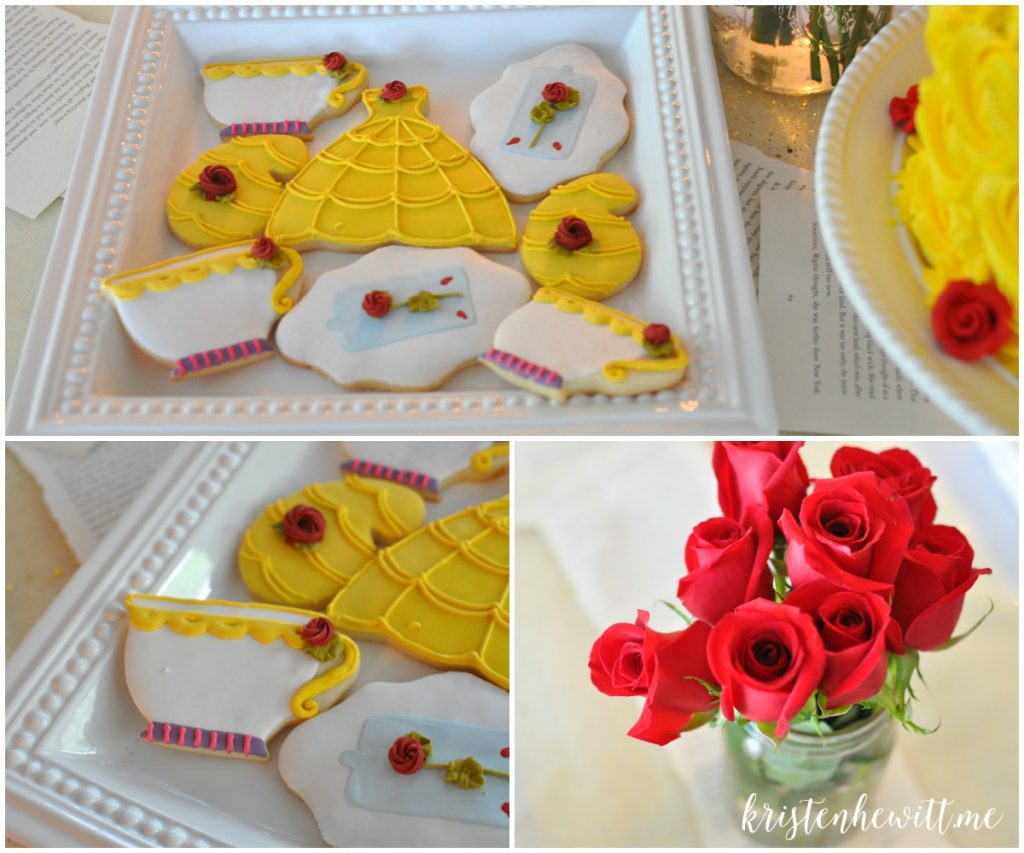 The house was also decorated with lots of red roses, obviously! When the girls arrived for the tea party the first activity was coloring! It's always fun (and cheap!) to print out coloring pages with whatever your theme is to give the kids time to get to know each other.
And afterward was the fun project, painting teacups. Or fancy coffee mugs. I picked these adorable gold rimmed coffee mugs at the Dollar Tree. They looked elegant and the girls really had fun painting and creating. The parents were told to cure them in the oven after they dried! We used these oil-based paint pen markers and they worked great!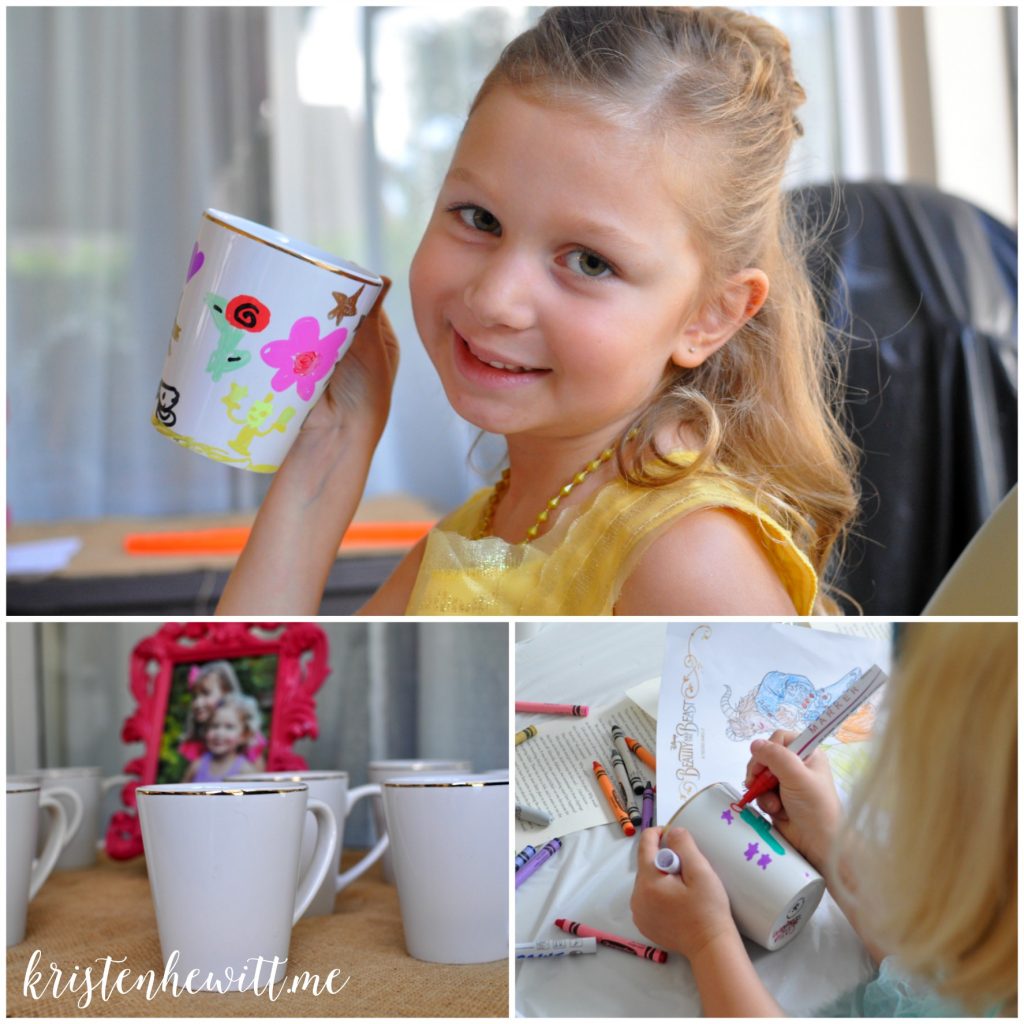 Then it was time for the main event, the Beauty and the Beast birthday tea party! We served cold sweetened peach tea, lemonade, veggie straws, sandwiches, cookies, and whole strawberries. They loved being served and the moms that attended were super helpful.
All in all a fun and stress-free party Beauty and the Beast birthday party. I can't believe my baby is six!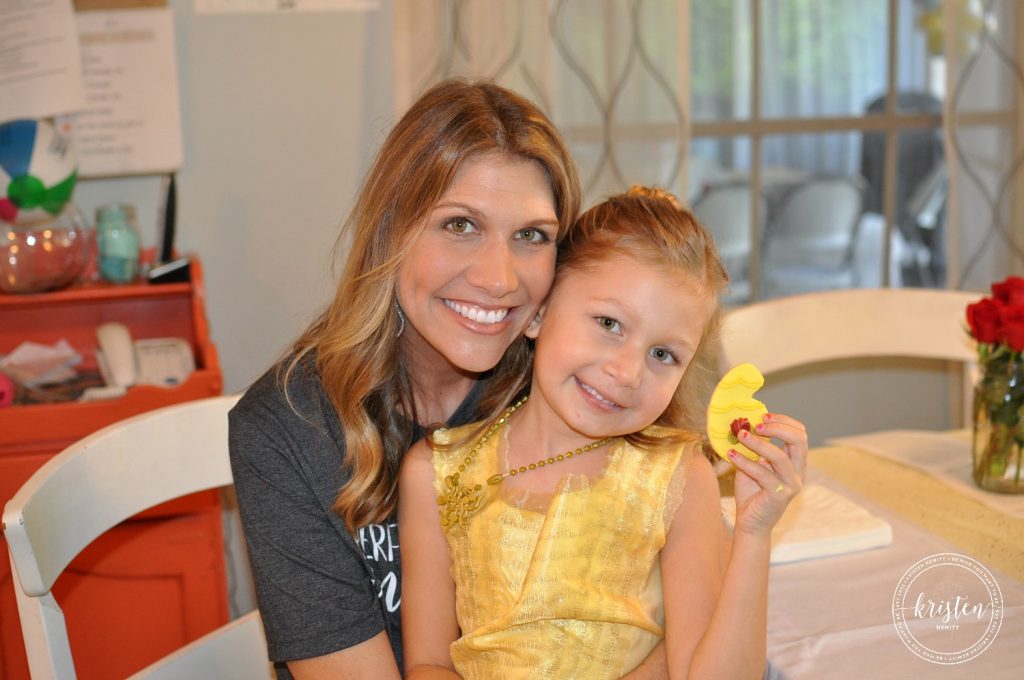 I hope these ideas inspired you to create your own Beauty and the Beast birthday party. Think outside the box and have fun, their smiles are worth it, aren't they?
Did you like this post? Then please follow along on Facebook for more celebration inspiration! Also, check out how to make that DIY Rosette Cake here!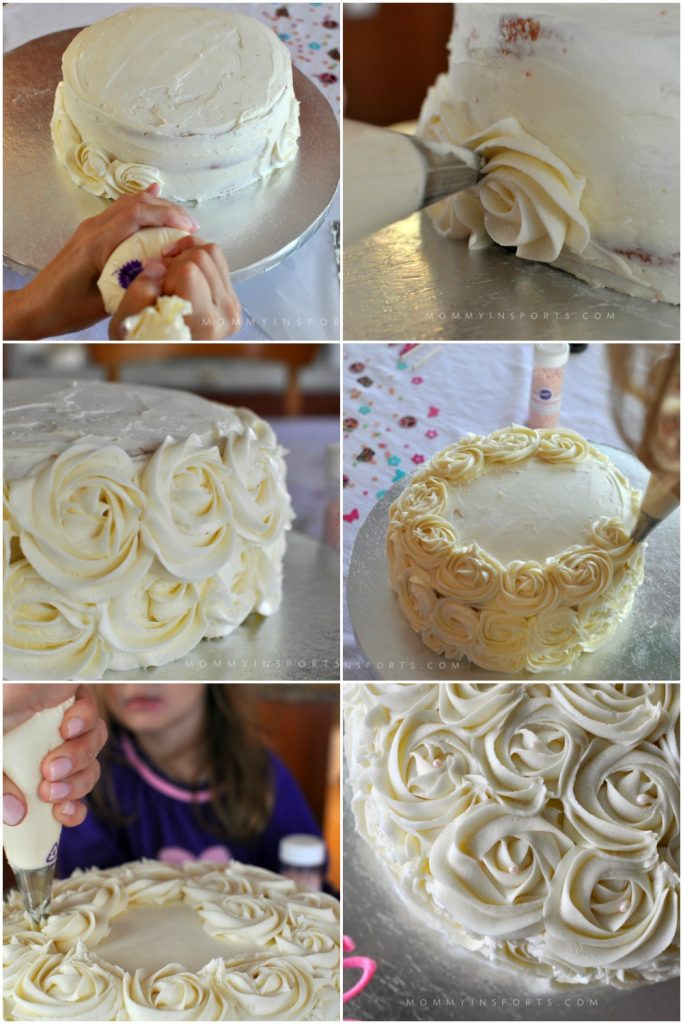 And get more birthday party inspiration like these Ariel Birthday Party Ideas.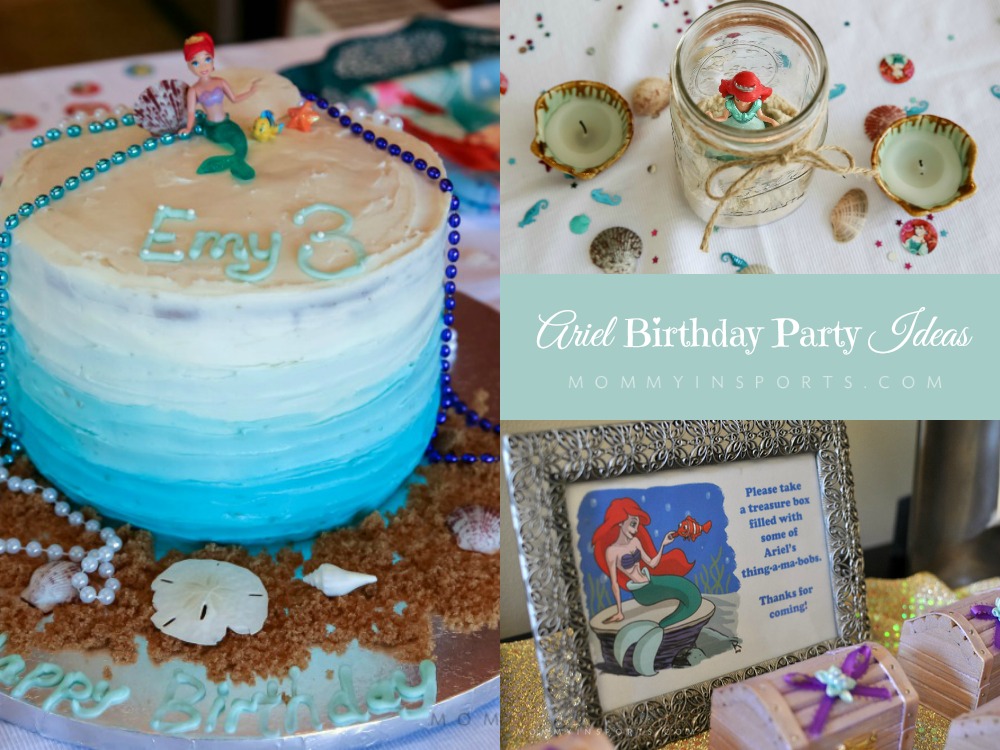 Or throw the perfect Frozen themed party!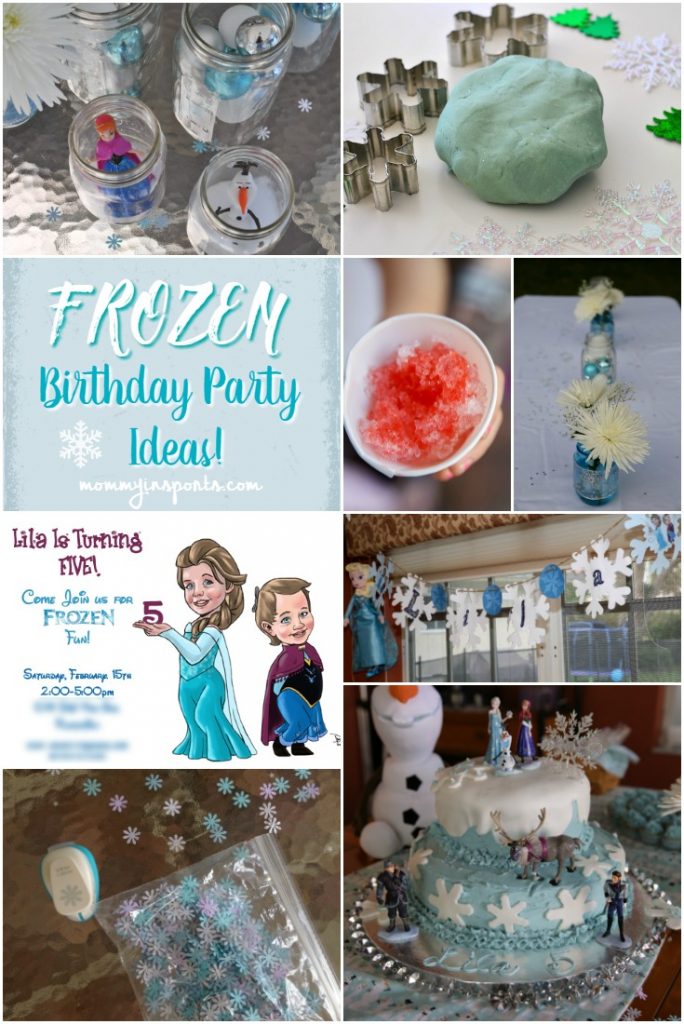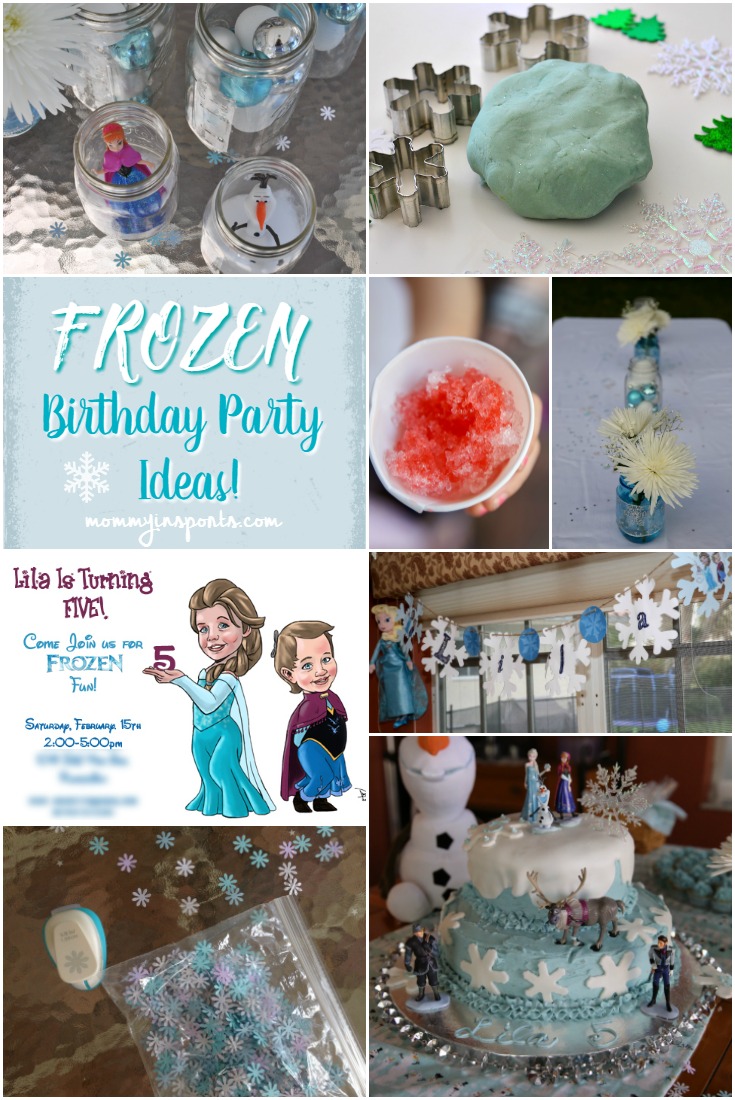 Or give your little Palace Pets Fanatic a big soiree!