Looking for a scrumptious cupcake recipe using decadent strawberries? This is the only one you need! Modeled after the world-famous Sprinkles Cupcakes, this copycat strawberry cupcakes recipe will blow you away. I was lucky enough to try a real Sprinkles Strawberry Cupcake in NYC, and it's my favorite cupcake on the planet. But this recipe is a serious contender.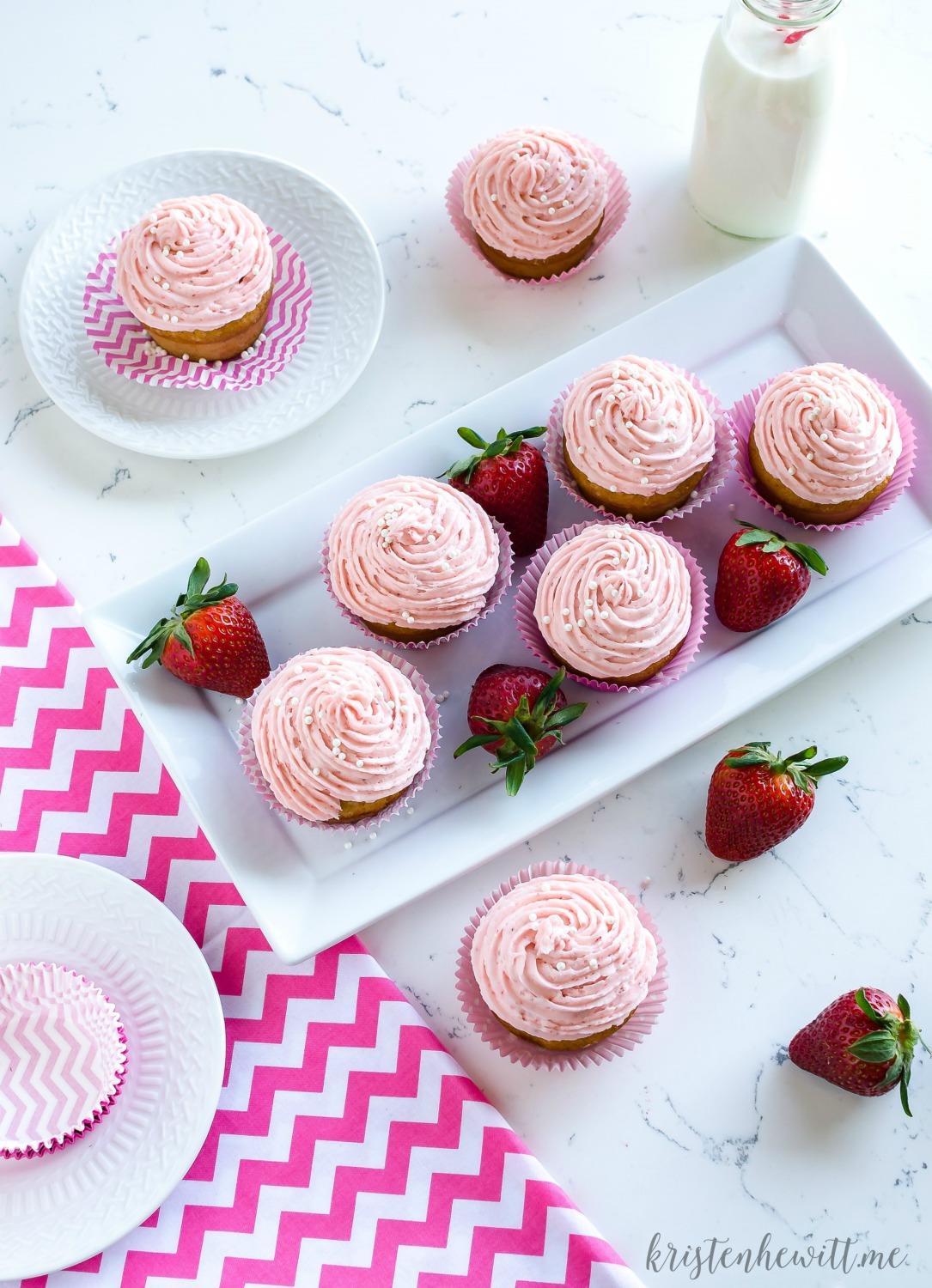 It's made only with fresh ingredients and tastes so pure, natural, and divine. The trick I've learned is to bring all of your cold ingredients like butter, milk, and eggs to room temperature to make the cake nice and fluffy! Also, use high-quality vanilla, it makes all the difference.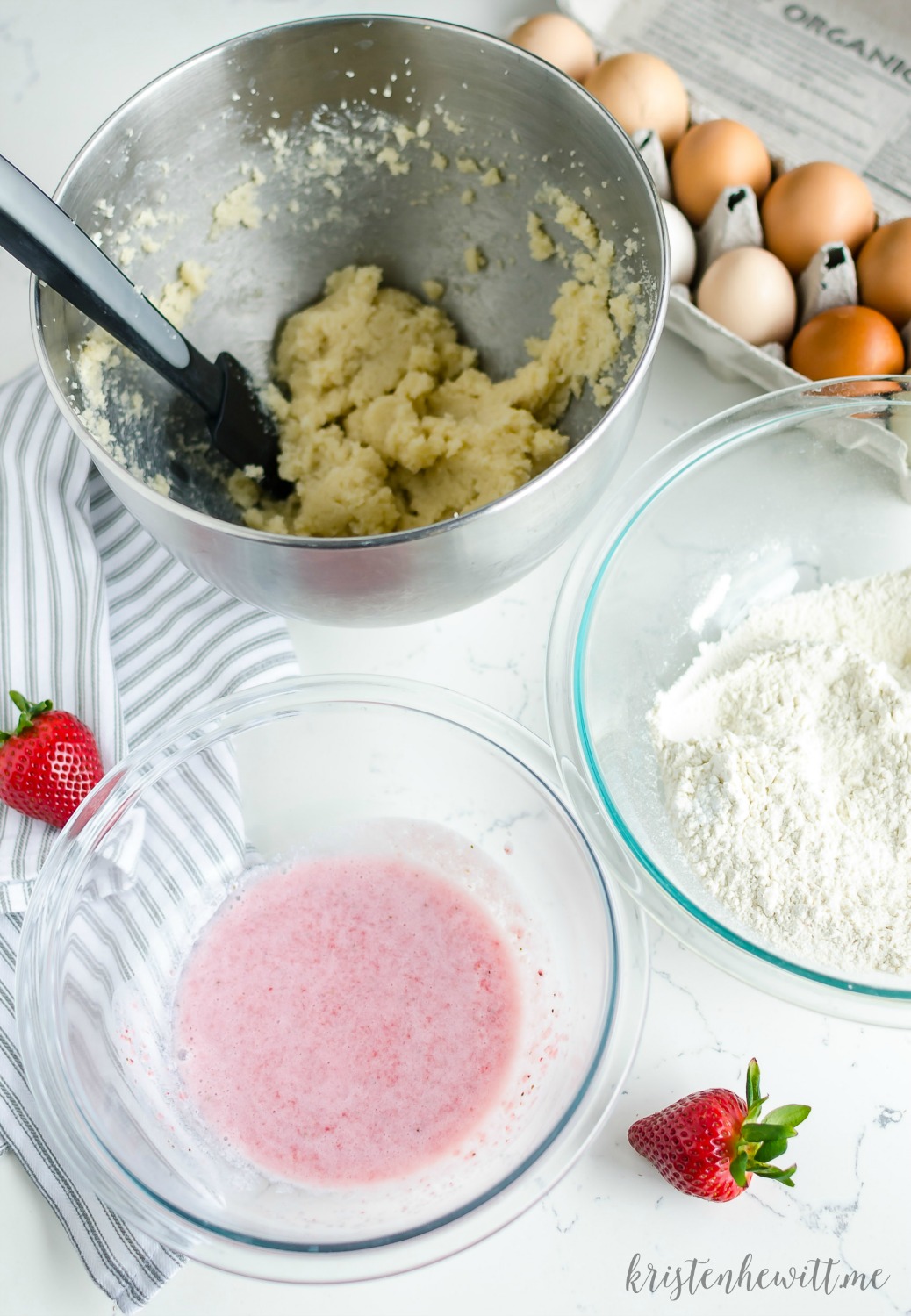 Also, it's important to let your cupcakes cool on wire racks. Sure you can pop them in the freezer if you're in a hurry, but the racks allow for the air to circulate and prevent condensation which can make your cupcakes soggy. (No one wants a soggy cupcake ya'll.)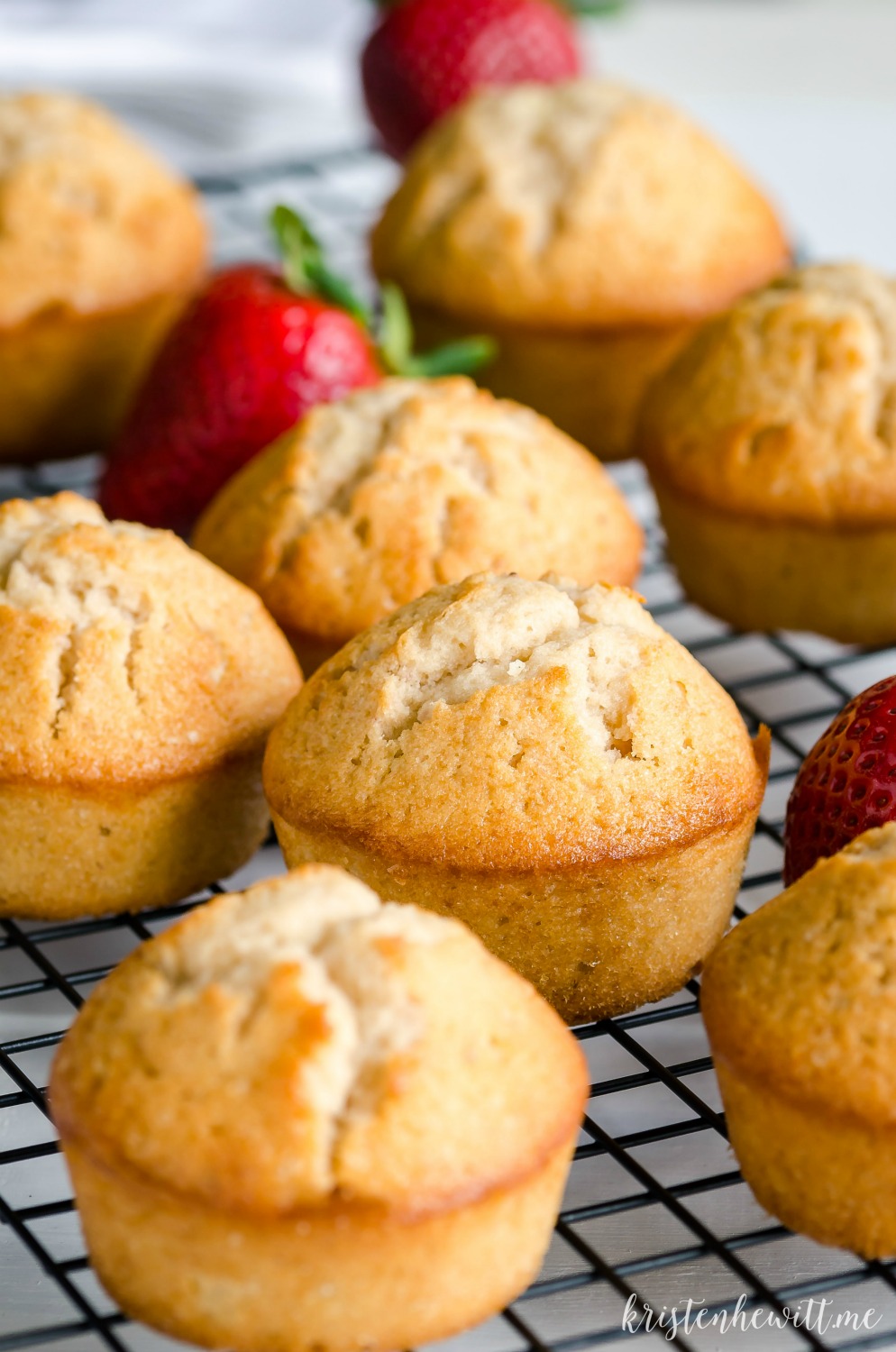 If you're tired of the same old cupcakes, I highly recommend giving this recipe from Sprinkles a try. It's a little more work than usual, but
so
worth it! Included is the recipe below, with some of my own tweaks!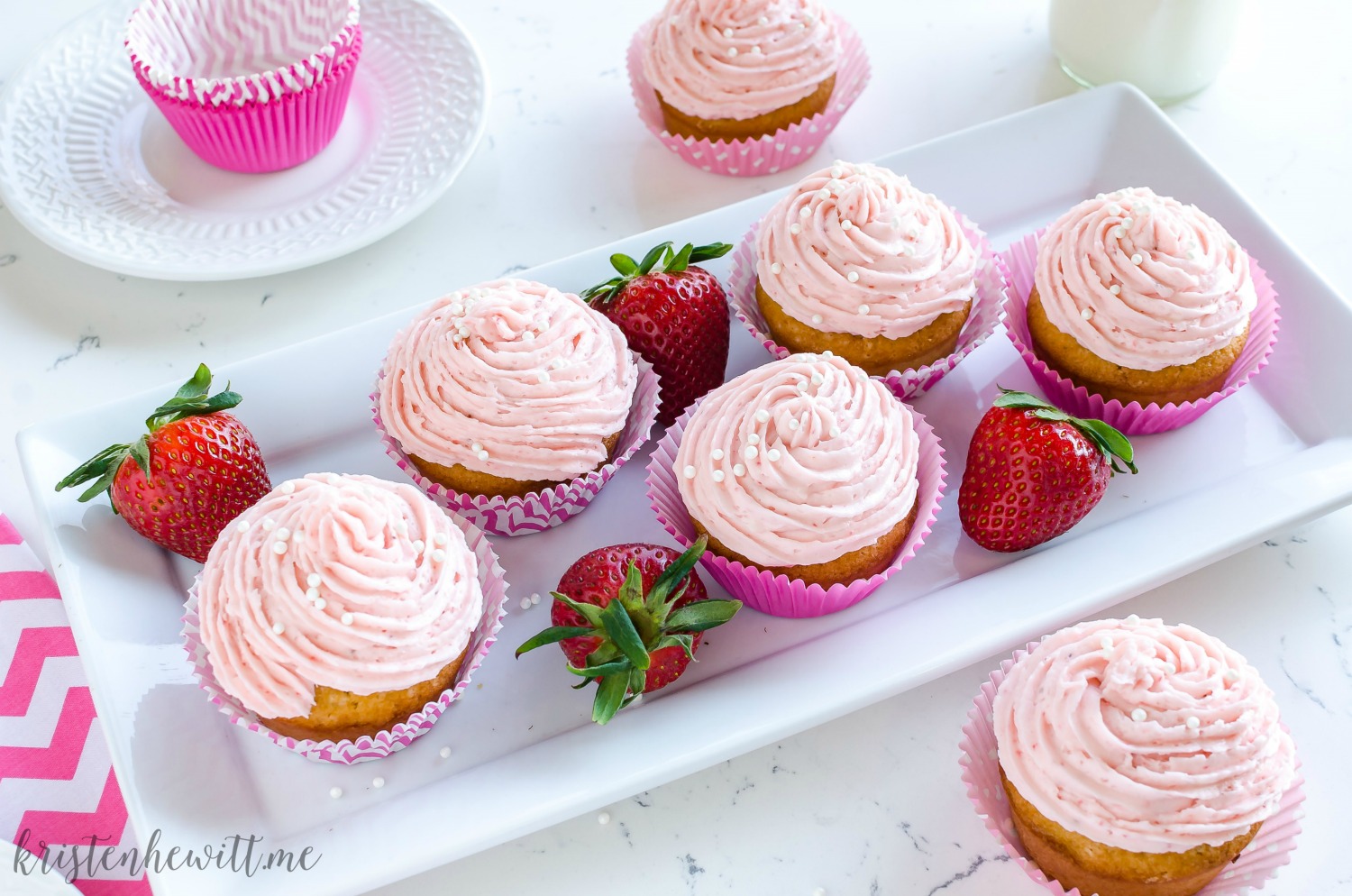 copycat sprinkles strawberry cupcakes recipe
Copycat Strawberry Cupcakes from Sprinkles
Ingredients
CUPCAKE BATTER
2/3 cups fresh strawberries pureed (don't use frozen, fresh tastes a lot better!)
1 1/2 cups all purpose flour sifted
1 tsp. baking powder
1/4 tsp. sea salt
1/4 cup milk (room temperature)
1 tsp. vanilla extract
1/2 cup unsalted butter room temperature
1 cup sugar
1 large egg (room temperature)
2 large egg whites (room temperature)
SPRINKLES STRAWBERRY FROSTING
1/2 cup strawberries
1 stick salted butter & 1 stick unsalted butter
3 1/2 cups powdered sugar, sifted
1/2 tsp pure vanilla extract
Instructions
CUPCAKE BATTER
Preheat oven 350 degrees. Line muffin tins with papers.
Puree strawberries, you need 1/3 cup for cupcakes. Save extra for frosting.
Mix together sifted flour, baking powder and salt, set aside. In another bowl combine vanilla, milk and strawberry puree.
Cream butter.
Add sugar until fluffy, then add eggs mixing on medium speed.
Add half the flour mixture and blend. Then half of the milk mixture, then alternate until blended.
Divide batter evenly, and bake for 22-25 minutes.
STRAWBERRY FROSTING
Puree fresh strawberries.
Cream butter and sugar.
Add vanilla.
Add 3 tbsp strawberry puree, but I start with 2 tbsp and then add according to consistency.  You want it to be creamy, not runny!
https://kristenhewitt.me/scrumptious-strawberry-cupcakes-from-sprinkles/
Don't forget to sift your flour and use fresh strawberries, they make all the difference! It tastes so clean, natural and delicious! Please pin this recipe for later, you won't be disappointed!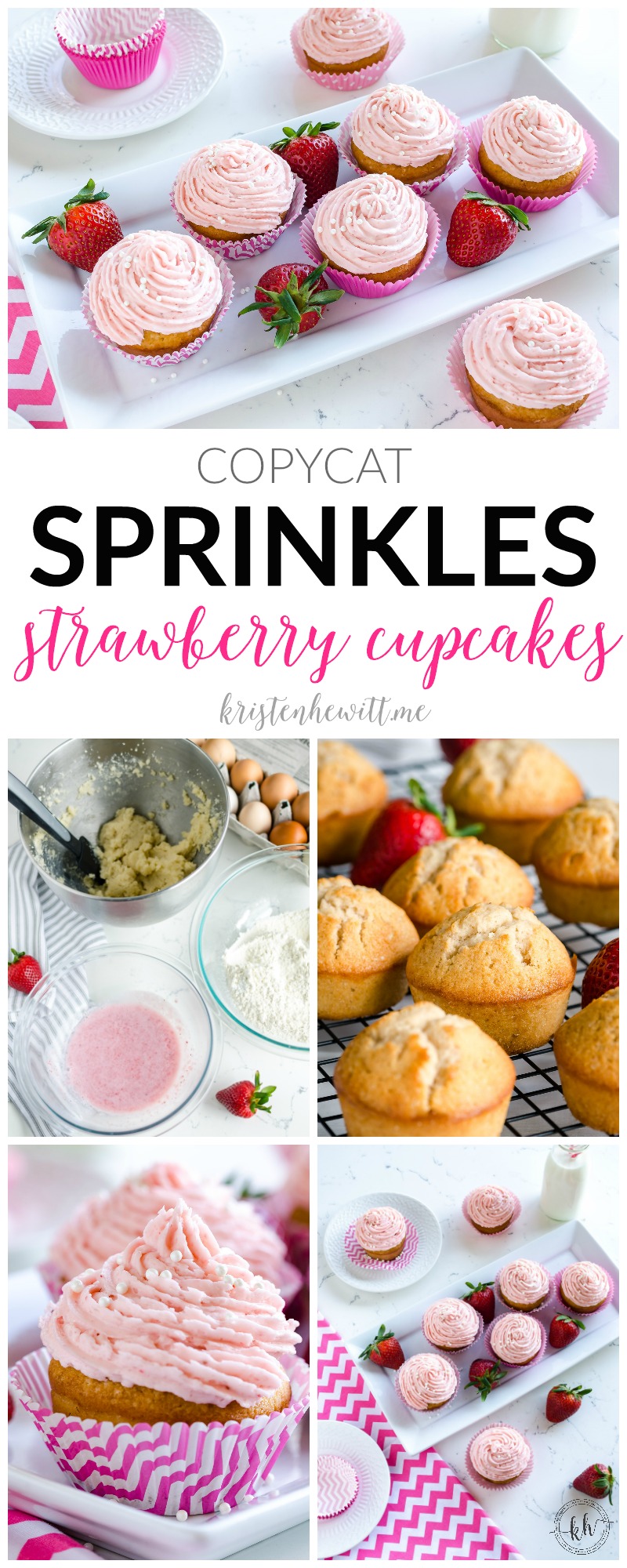 Did you like this post? Then try these Cookie Butter Cookie Cupcakes. OMG!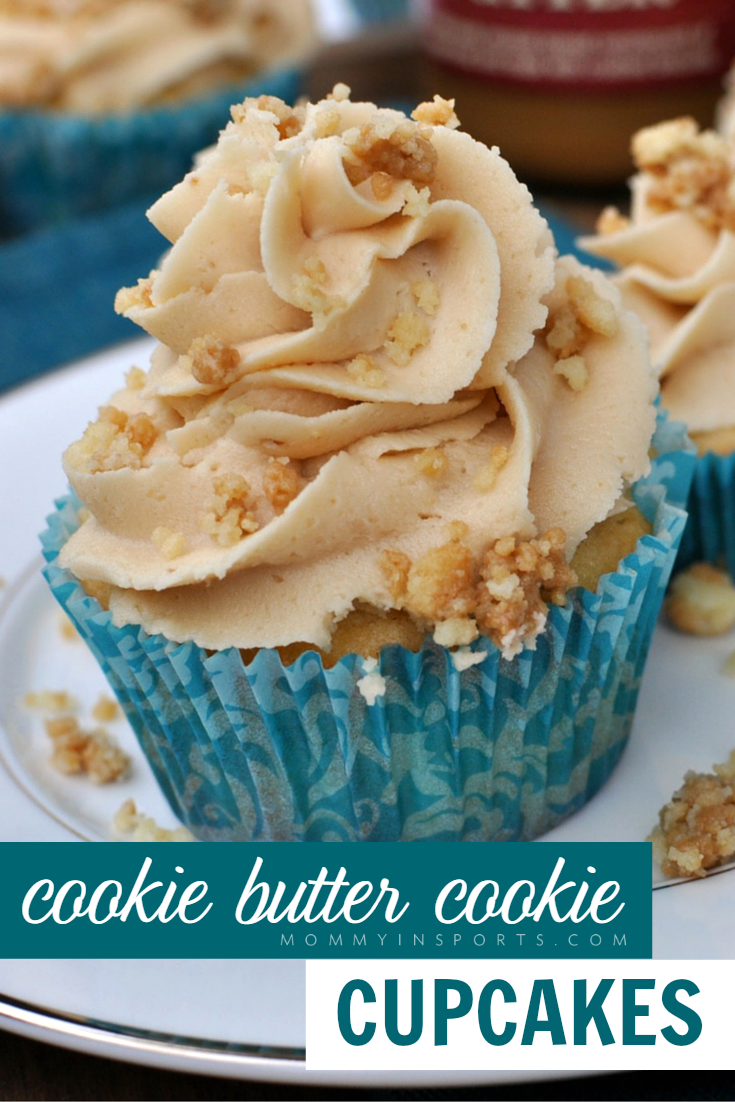 And don't forget to LIKE US ON FACEBOOK for more amazing recipe ideas!