Disclaimer: We received a complimentary trip to NYC as part of the Ultimate Seekender Team from Hampton by Hilton. We would have stayed there anyways! All opinions are my own.
Planning a trip to the city that never sleeps with your kiddos? We recently went on a Seekender Weekend trip to New York City with our 4 & 7 year old girls as part of the Ultimate Seekender Team. Sure there was a lot of walking, and fighting over the elevator buttons at the hotel, but all in all they were enthralled with the sights, sounds, and yummy tastes of the city. So we asked our little ones what their favorite things to do in the Big Apple were, and they spilled it below in their own words.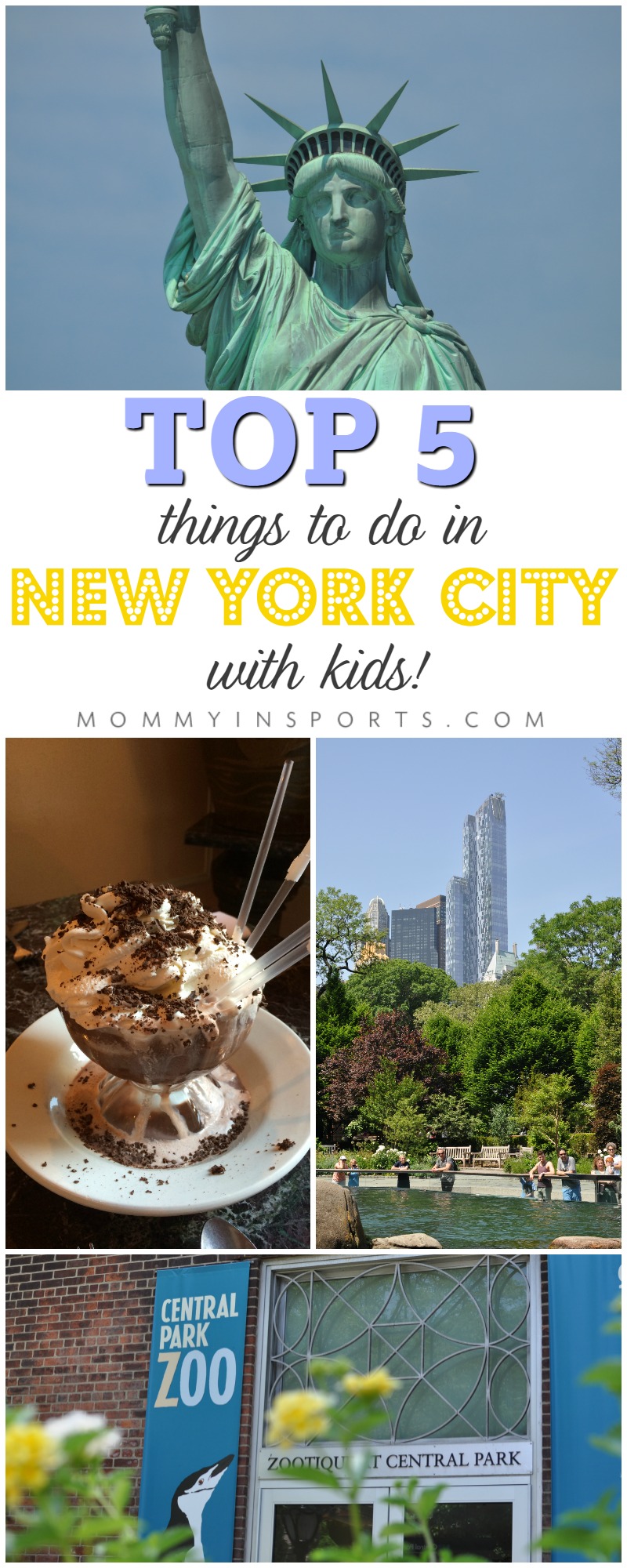 Watch here to see the top 5 things to do in New York City with kids! And read below for more details and money saving tips if you too are planning a trip the city that never sleeps!
top 5 things to do in new york city with kids!
The Statue of Liberty
Our oldest just learned about Lady Liberty in school, so she was super excited to see her up close and personal. We missed the boat though (pun intended) and didn't get tickets to climb to the top in time, so instead we took the Circle Line Landmark Tour.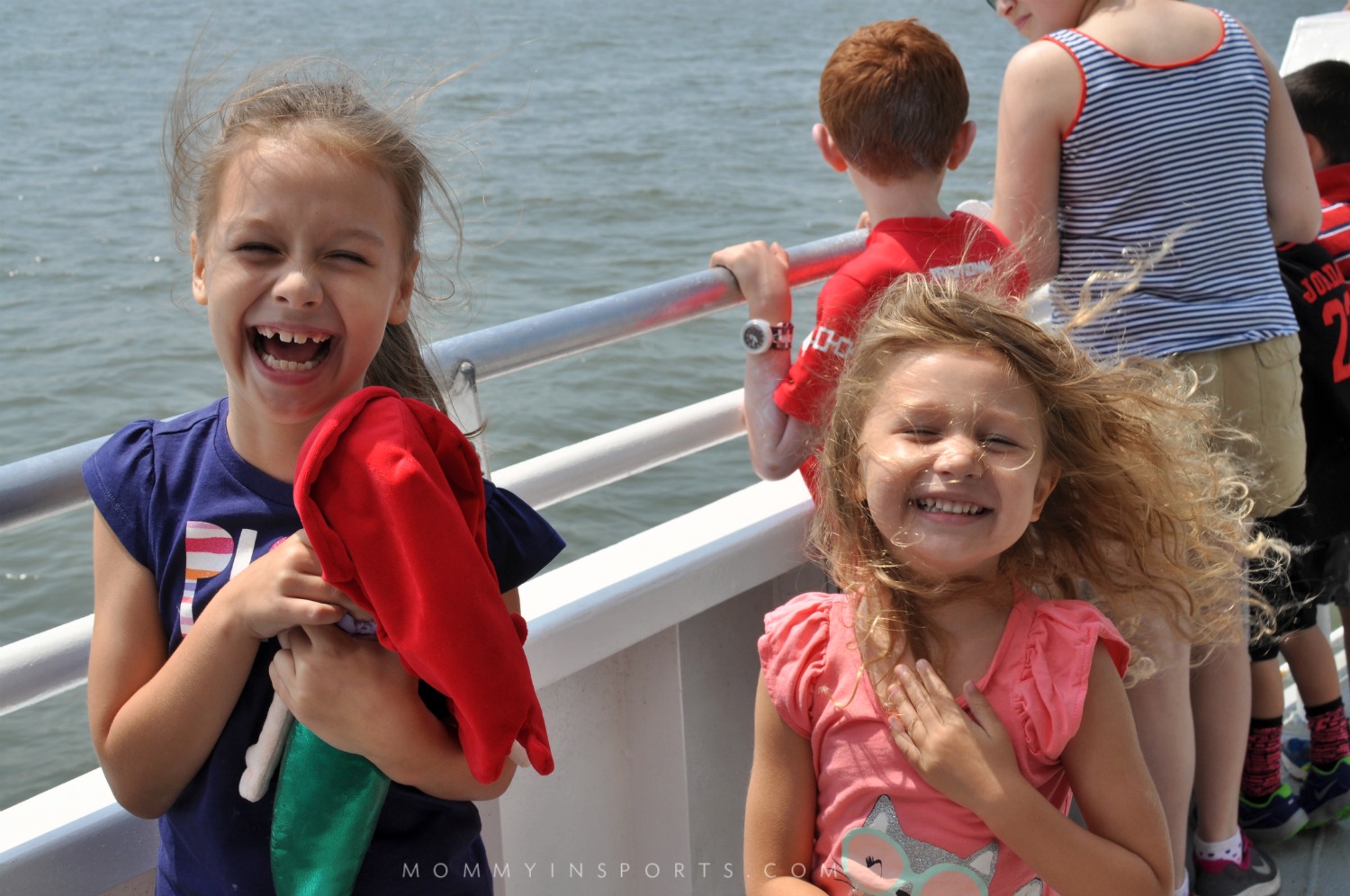 It was a 90 minute boat ride perfect length for kids, and they loved it! Circle Lines has food on board, bathrooms, and we recommend sitting below so you are shaded from the wind, but can still go to the bow of the boat.
Just bring pony tail holders, and jackets in the summer. The breeze and water was cold!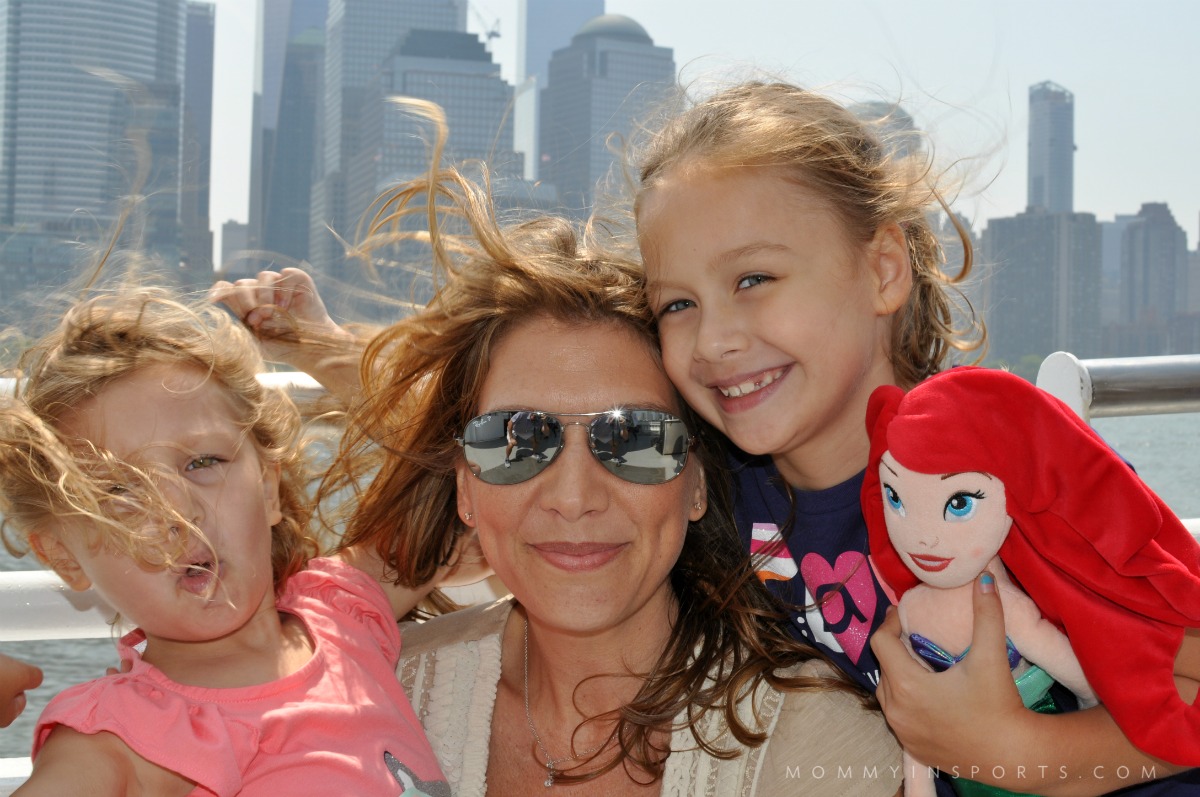 2. Times Square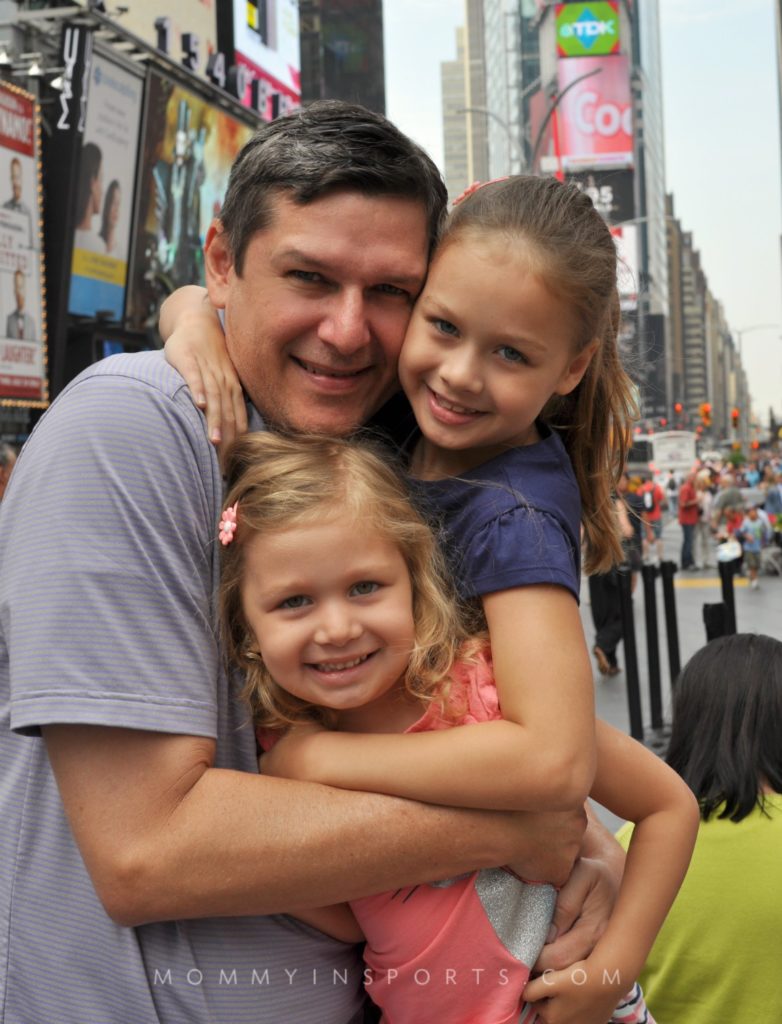 Start spreading the news, it's a must in NYC to check out the busy streets, so we took the girls to Times Square. They loved the big screens, princesses on the billboards, and the Disney Store of course. They also loved the M&M store. It's a great photo op, plus you can go to the Tickets kiosk if you want to purchase discounted Broadway tickets. But keep in mind it's super crowded, so be prepared to walk and avoid those crazy street vendors!
3. Central Park Zoo
You know what's so cool about the Central Park Zoo? It's like an oasis in the middle of all that chaos. The botanical gardens are beautiful, and it's just the right size for a couple hours of exploring with your little ones.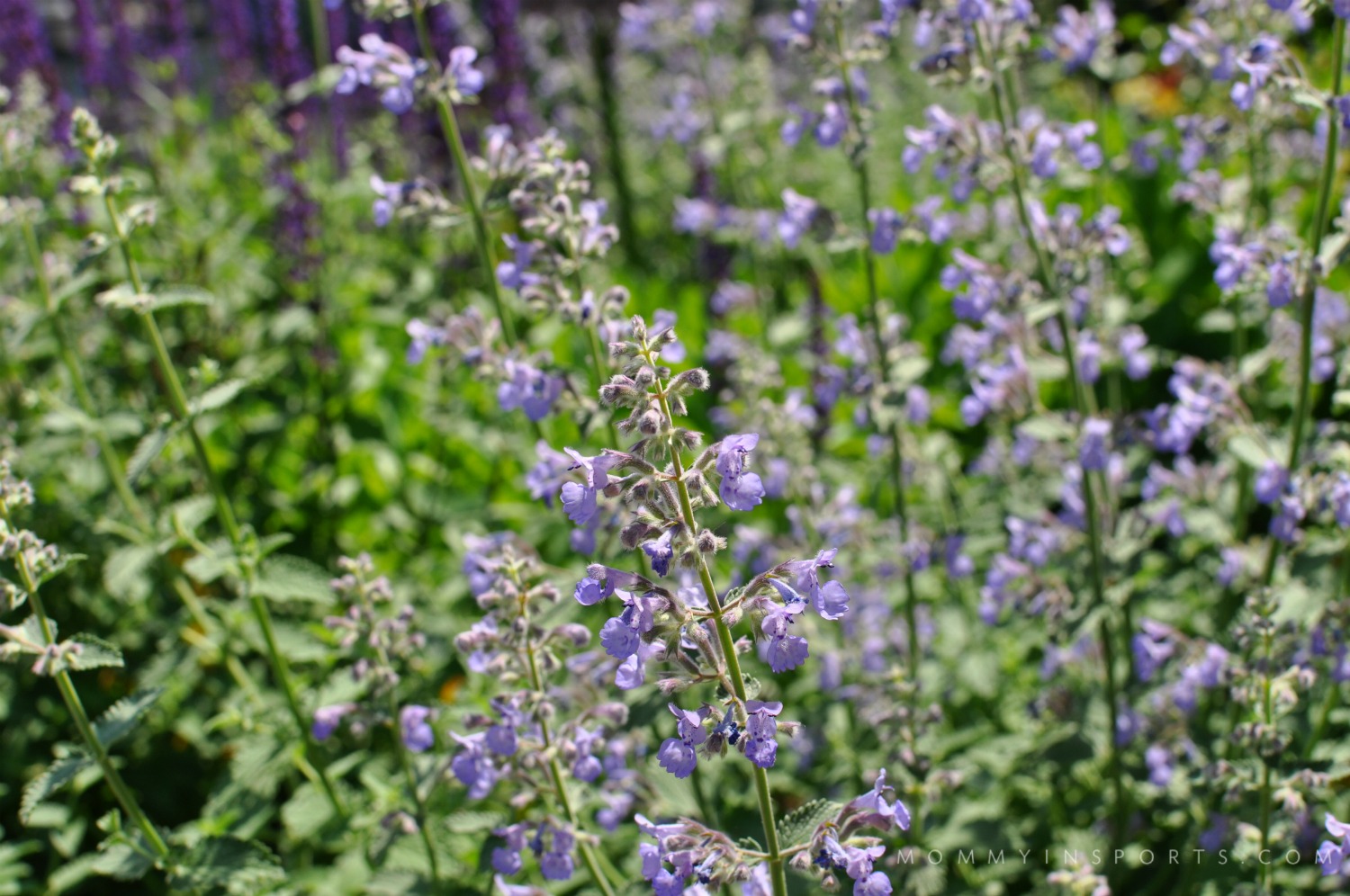 I love everything about Central Park, but I was particularly smitten with the gorgeous grounds of the Zoo, and the adorable animals. The sea lions posed for us as did the penguins. It was something we had never seen before in New York, so it was fun for our entire family!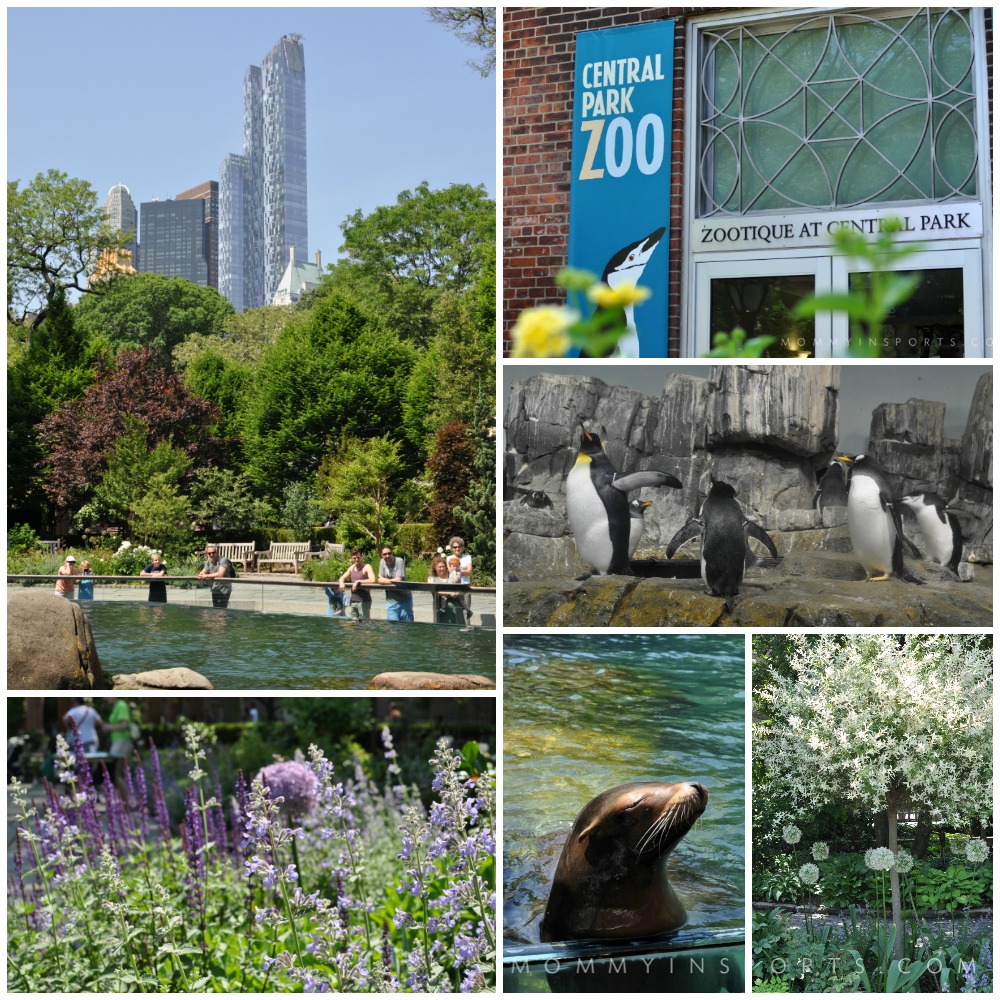 And the girls loved the snacks!
Afterwards we were suckered into getting portraits drawn for both kids. They loved it though, and that's all that mattered. Plus we had a chance to rest on the park bench!
4. The Empire State Building
Luckily our Hampton by Hilton in Chelsea was just a few blocks from the Empire State Building, so we walked to it the morning we left town.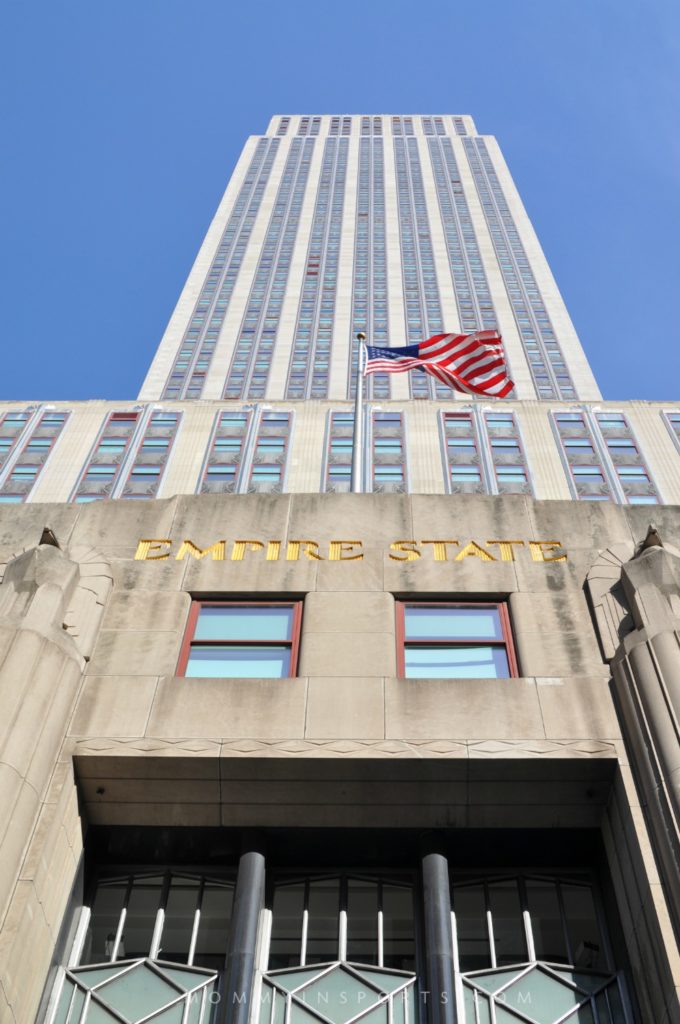 I highly recommend this tourist hot spot early in the morning when there are no lines with kids. We wanted to do it at night to show them the city lights, but everyone was too tired from all the walking. You can buy your tickets in tandem when you purchase the Circle Line Tour boat ride to the Statue of Liberty to get a discount.
5. Sweet Spots
I could seriously write an entire blog about NYC desserts, but for this post I wanted to narrow this down to ONE place you have to go. That's really not possible though! The girls and my husband loved the Frozen Hot Chocolate at Serendipity 3. There was even a movie made with John Cusack titled Serendipity, and it's a super quaint restaurant known for its treats! I of course didn't love it, because I'm not a fan of chocolate. (I know, I know!) They inhaled it though!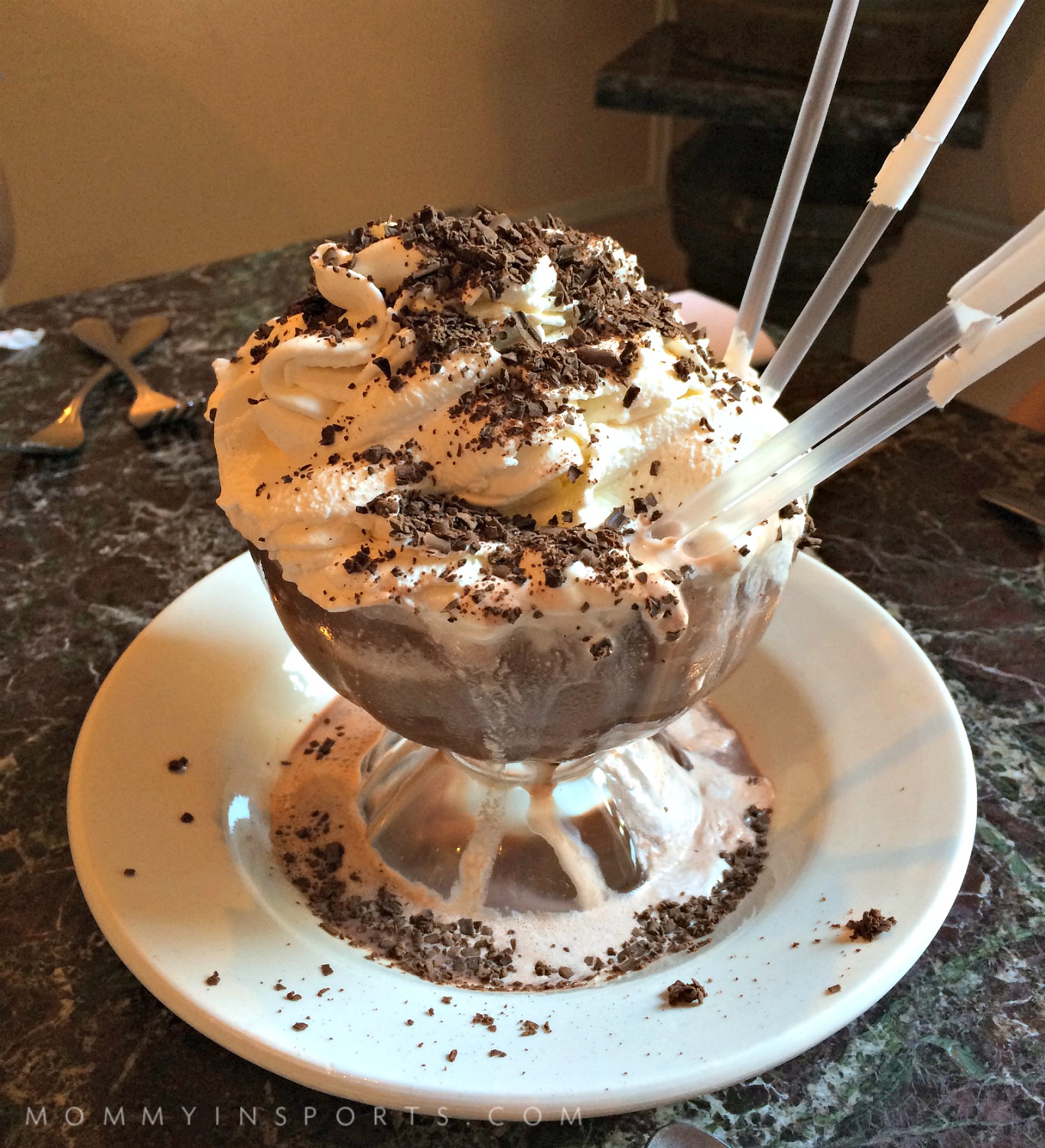 But I did love…Sprinkles. If you are a fan of this blog you know how obsessed I am with cupcakes, I even wrote a copycat recipe of Sprinkles Famous Strawberry Cupcakes, and I finally tasted one.
OMG is all I can say, it was perfection. I was so excited to finally try these, and the cupcake ATM is genius.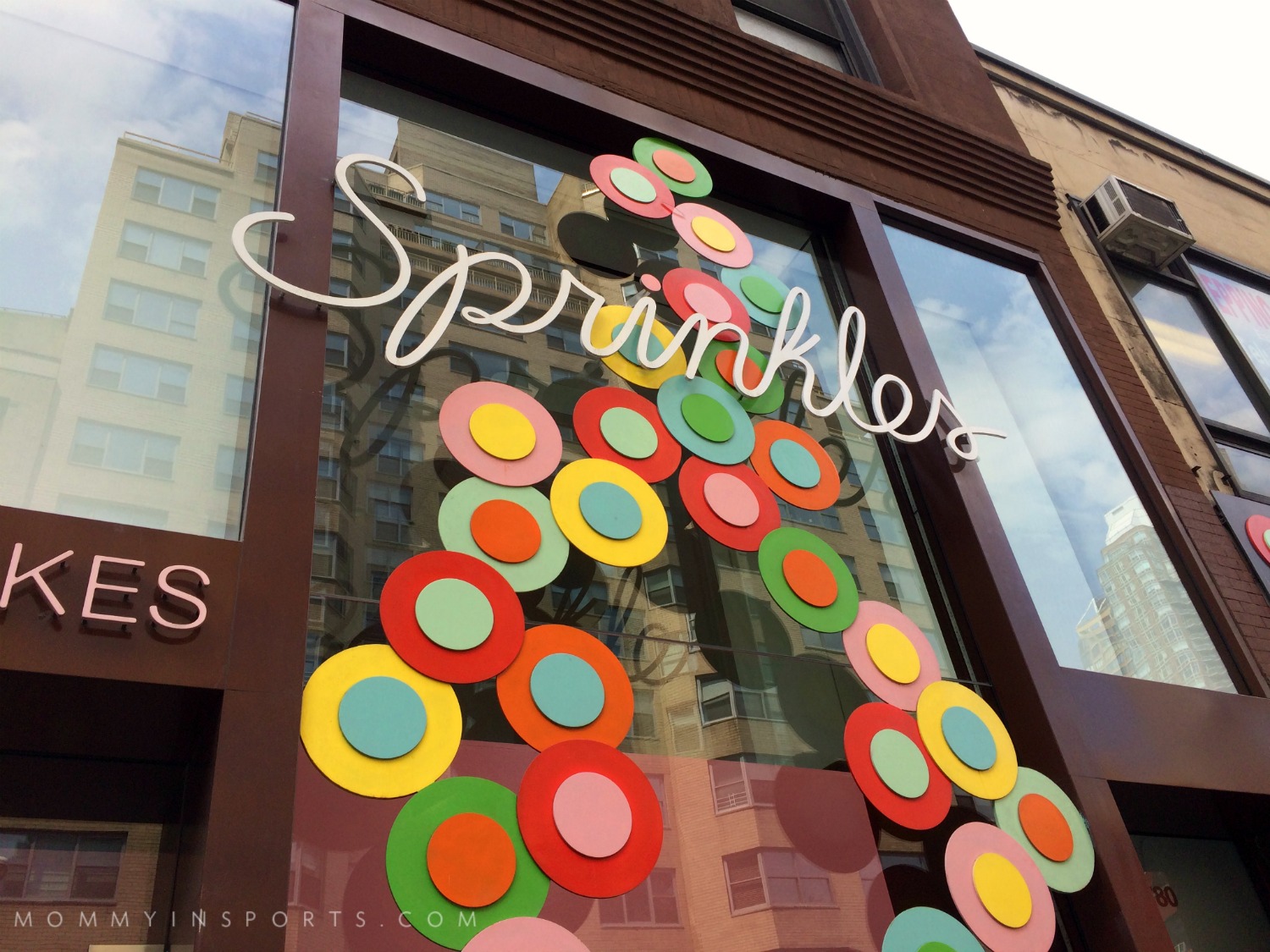 I even had the cab driver stop one more time on the way to the airport. Told you I was obsessed!
We also really wanted to go to a show, but were worried our youngest wouldn't make it through a Broadway production. That's on the To-Do List next year! We had so much fun in such a short time, I'm always amazed with how much we see and do when we plan ahead for long three-day weekend trips. I hope you too will become a Seekender and try out an awesome Hampton by Hilton property! For more details, or more Seekender inspiration, please check out this site!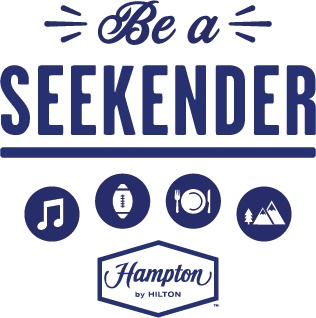 Hope you have as much fun in New York City as we did! Don't forget to follow along on Facebook!