Last year I admit I was beyond surprised when my post about doing nothing with my kids went viral. There were a lot of naysayers and people who thought I was crazy, but we had so much fun. And for the most part, we did nothing.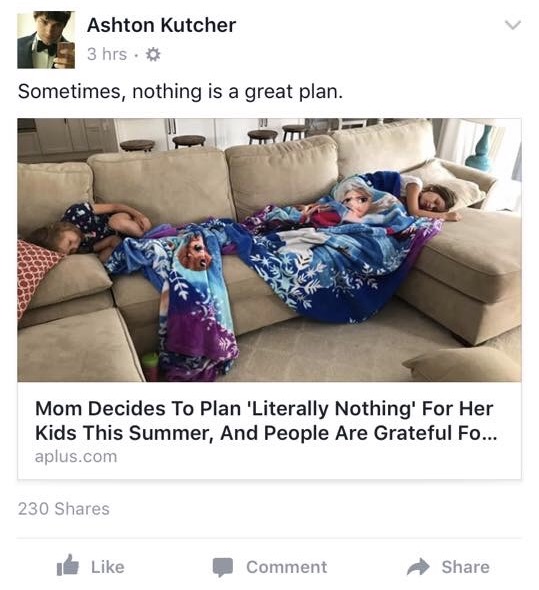 Sure we went to the library on Mondays, went to the beach occasionally, and mid-way through the summer we signed up for tennis once a week, but the girls were left up to their own devices a lot and didn't disappoint. They played school, put on socks and held an ice-skating show in our living room, and even turned our cat condo into a pet store!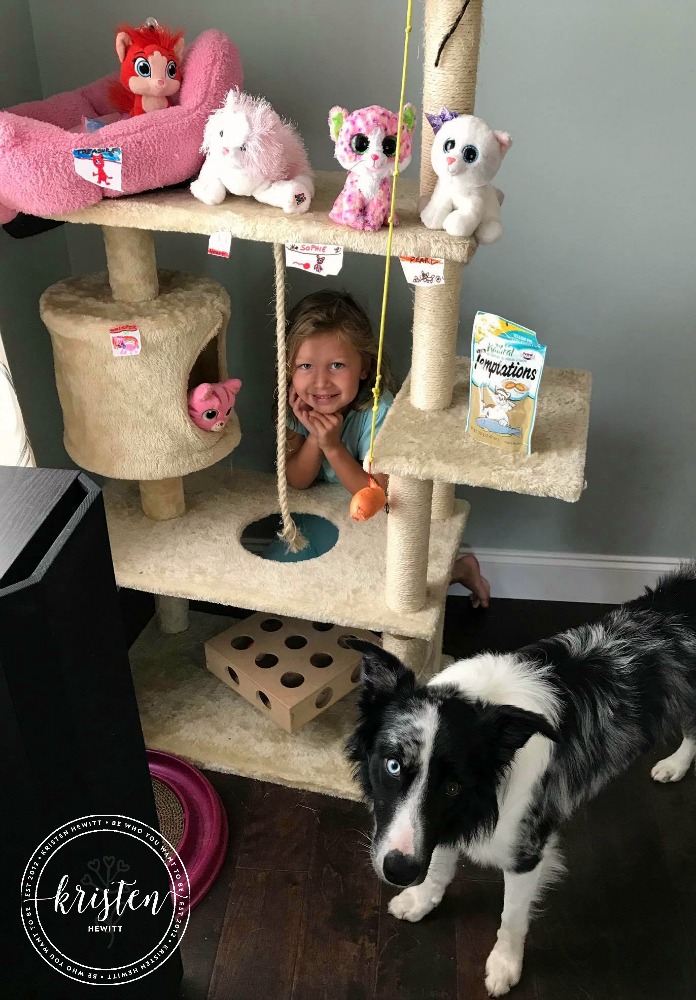 They also made our stepladder into a Christmas tree using green construction paper, swam, played Wii, and of course, read every day. Sure they fought and we had to make a playdate once a week, and we also went on a cruise, but our summer of nothing was a magical reminder of what my summers were like. Lazy, easy, full of family time, and a reminder that it's OK to be bored.
And as for me, a work at home mom in the summer, I actually survived. I found a way to find time to work around our together time and didn't lose my s**t until the end of the summer with nine days until school. Not bad if you ask me!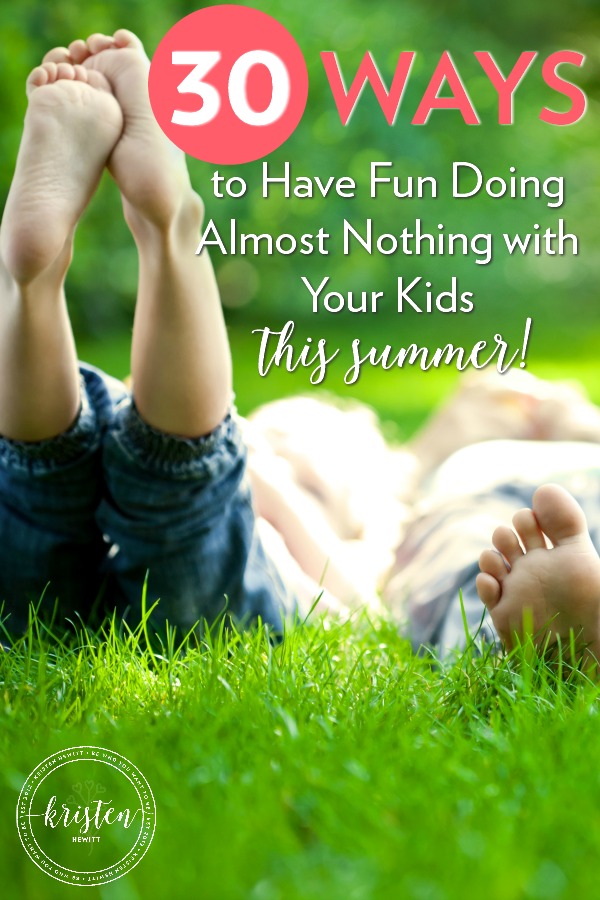 And with summer here I once again have nothing planned this summer. No vacations, no camps other than VBS, no lessons, and as much as I love the girls, I still work from home.
So I sat with our girls and we made a bucket list of things we can do this summer that won't break the bank!
30 Ways to Have Fun Doing Almost Nothing With Your Kids This Summer
Make homemade ice cream (We make this dairy-free recipe, so good!)
Throw a swim party
Start a lemonade stand
Go to the library
Free bowling
$1 movies
Have a picnic
Make play dough (or slime if you're brave!)
Go to the beach or a lake ( Here are my summer beach hacks)
Visit family that doesn't live nearby
Make a scavenger hunt (The girls love to do this and make me be the hunter!)
Ride bikes
Paint rocks (The fun part is collecting them! Or you can get one of these kits.)
Watch YouTube videos to learn how to train our dog to do tricks (I'm on YouTube too!)
Have a water balloon fight
Host a tea party (Check out our Beauty and the Beast tea party!)
Make frozen paint
Take a local sewing, knitting, or crocheting class
Go to a farmers market
Play cards
Make a slip n' slide out of a tarp
Make shaving cream paint or sidewalk paint
Play putt putt
Visit a nearby town
Explore a local kids museum
Roller skate
Volunteer at a pet store or pet shelter
Bake something yummy (Like these strawberry cupcakes or chocolate chip cookies!)
Go to a theme park
Have ice cream for dinner
I know what you're thinking, "This isn't nothing Kristen!" But these are just ideas so when the boredom sets in we have a list of things they can do. And honestly, we'll be lucky to do 10 of these. Hope you all have a wonderful summer of nothing or summer, whatever suits you!
Did you like this post? Then please follow me on Facebook and check out my new podcast BE WHO YOU WANT TO BE.
Also, you may like Why We Are Doing Literally Nothing This Summer.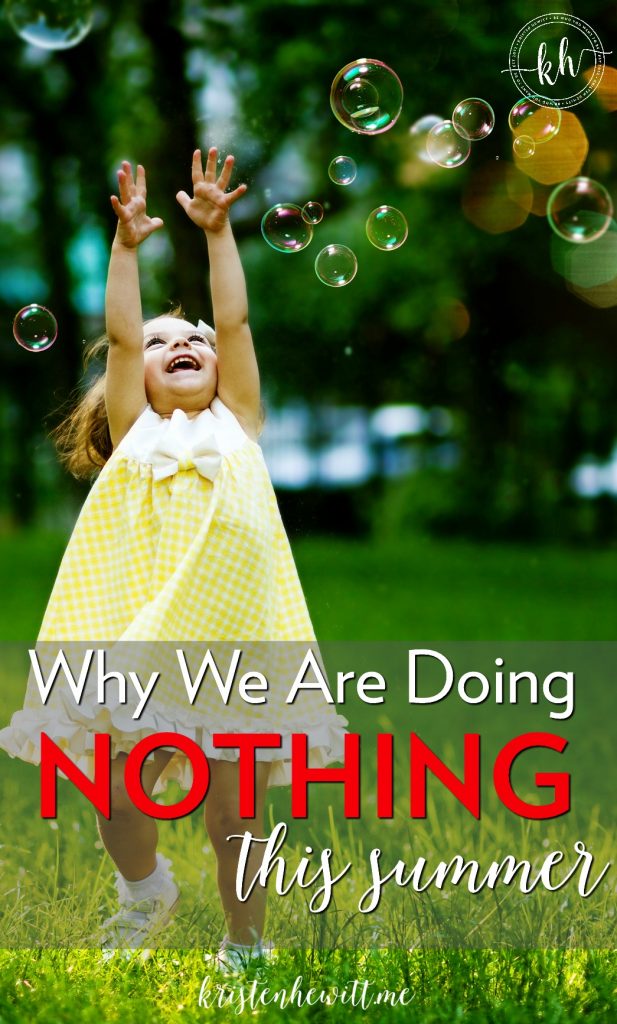 Or these 30 Simple Sanity-Saving Rainy Day Activities!