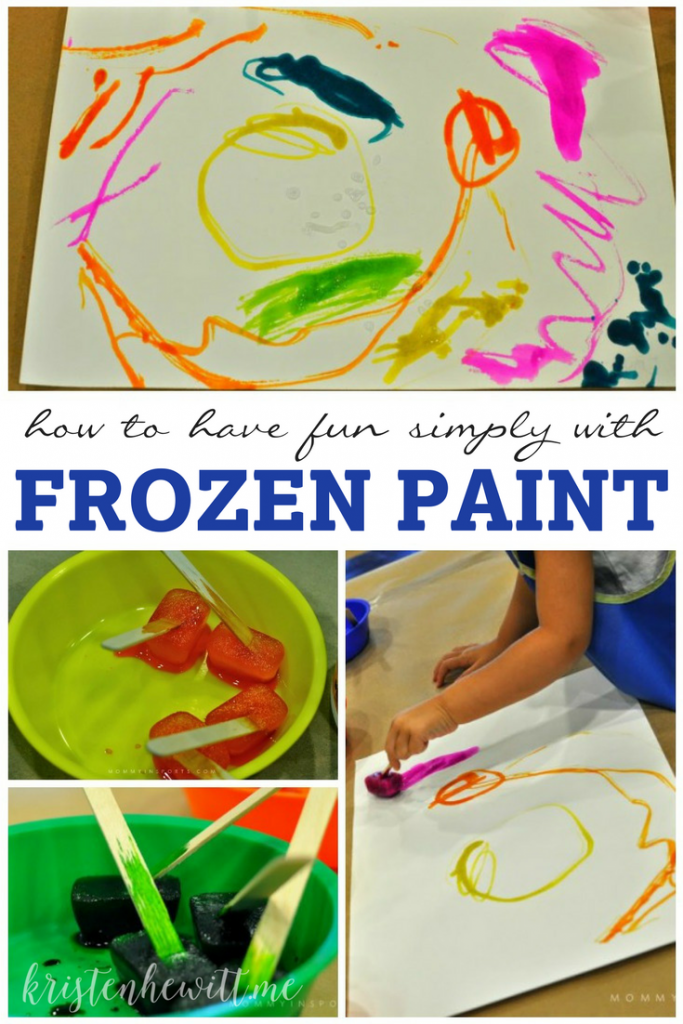 It's been a while since I broke out and shared a Teaching Tuesday…mostly because we've been playing more than learning this summer. But we made it back to art class today and even I was mesmerized by the popsicles in the paint bowls. I mean frozen paint? That's genius! And who wouldn't want to cool off with a super cool art project?
So here's how to have fun simply with Frozen paint!
Use food coloring mixed with water, or put liquid watercolor paint in ice cube trays with popsicle sticks. Then freeze.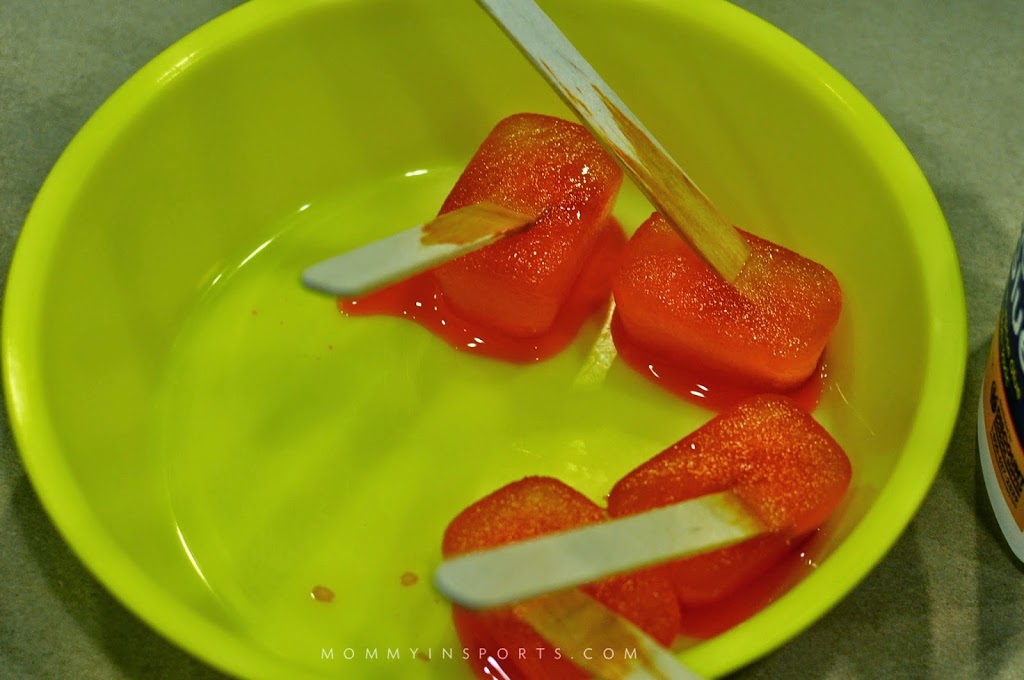 Then let your little ones go to town painting their creations! We had five colors to choose from today.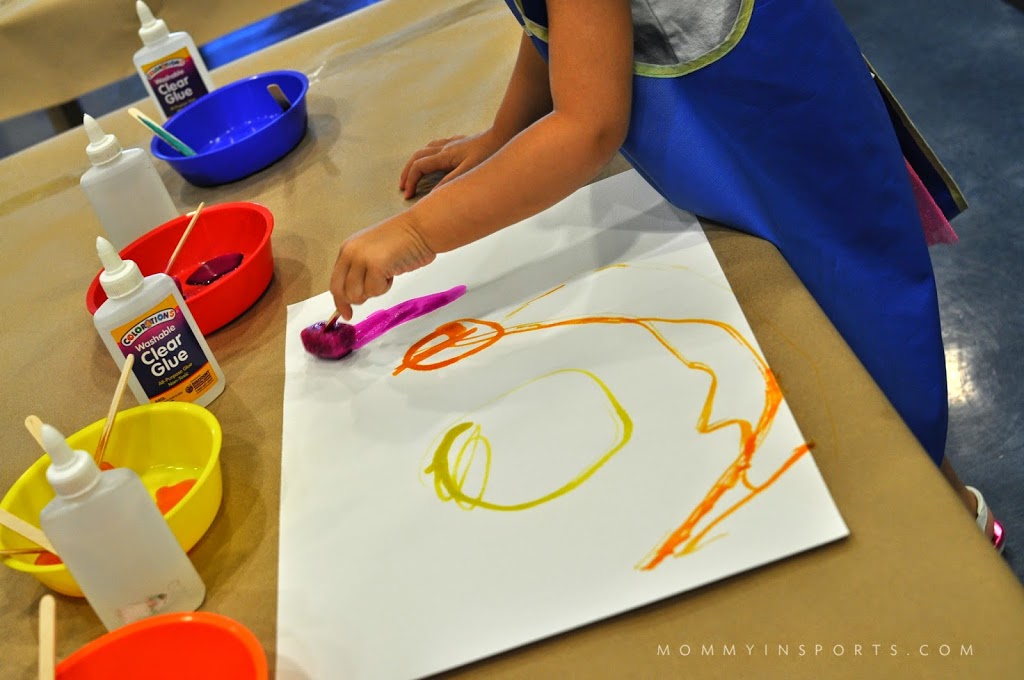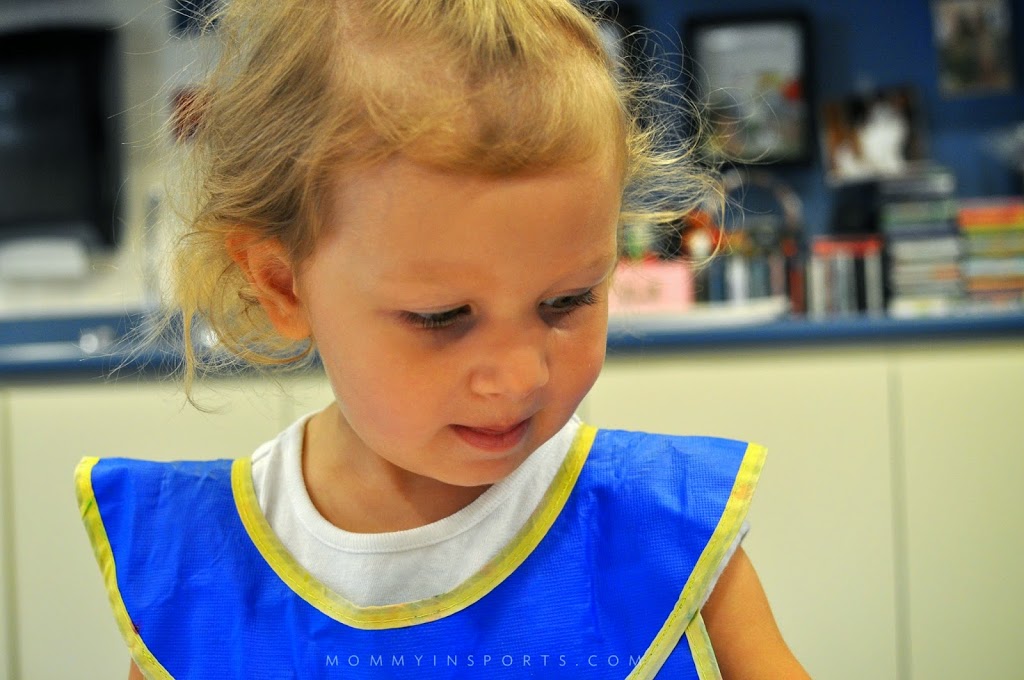 I loved the concentration, sticks her little tongue out like her Papa!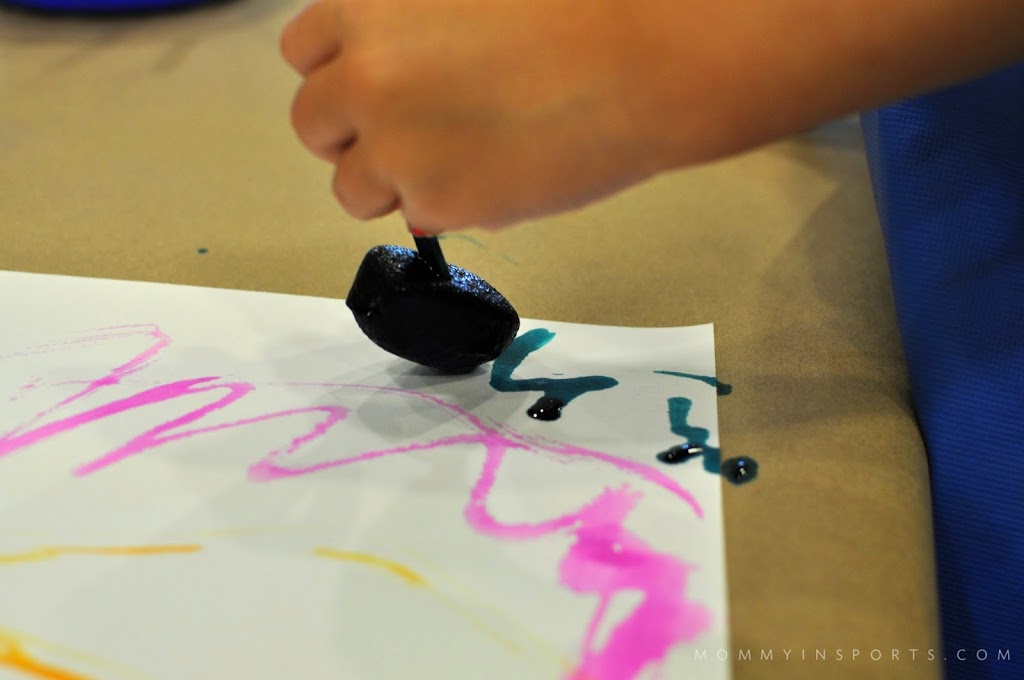 Emylia was proud when she accidentally painted a 'W'.
After the painting was complete, the teacher asked the toddlers to make "ice" with clear glue. My little artist chose to make smiley faces.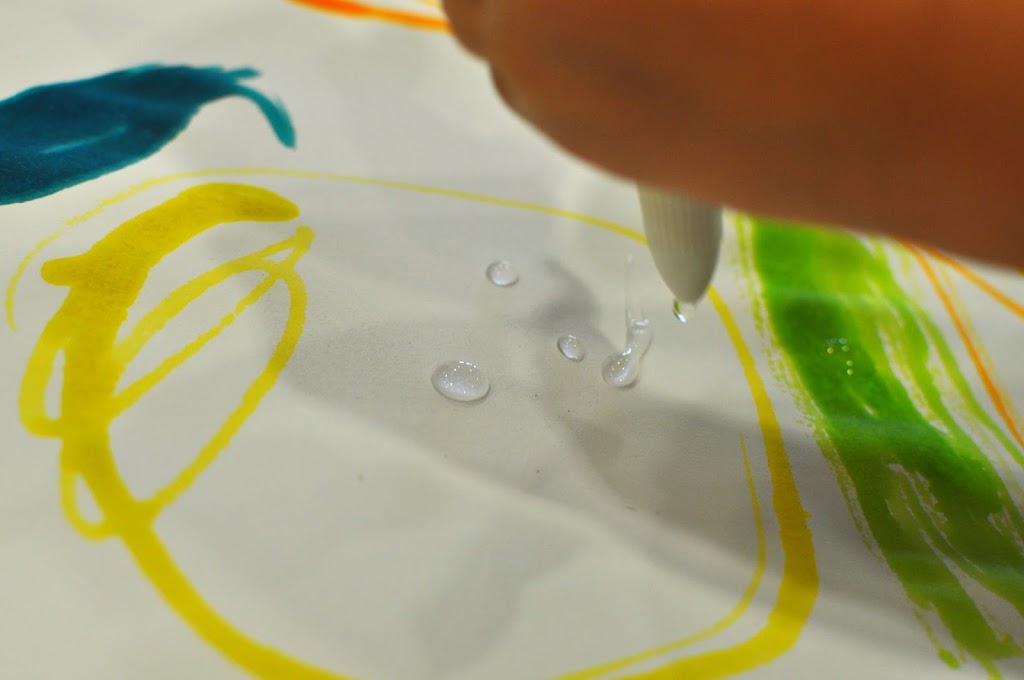 And here's the finished product!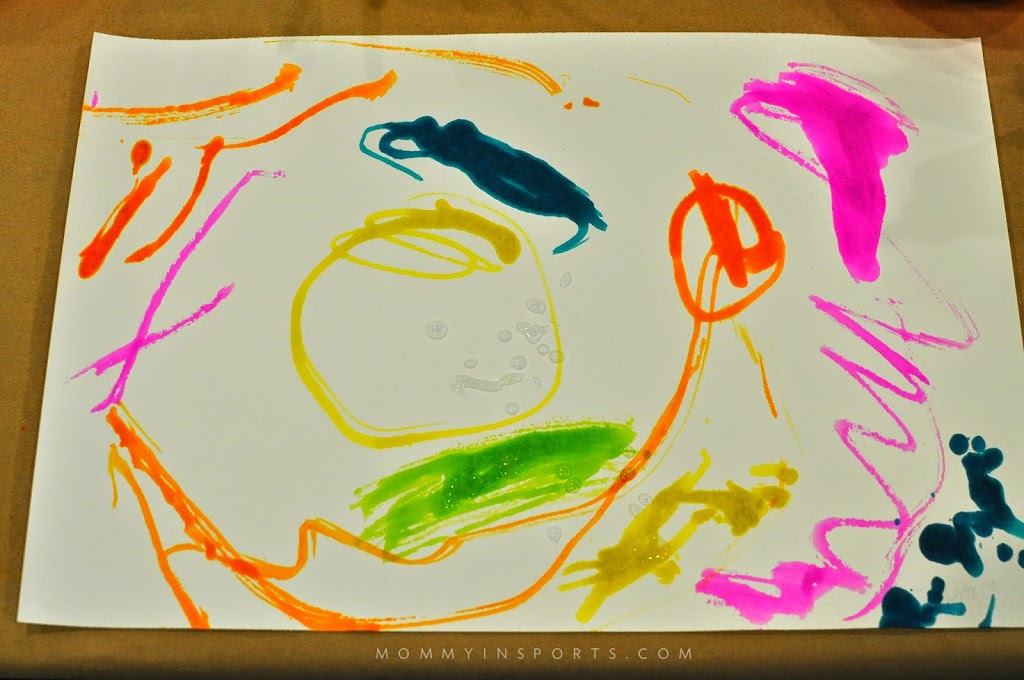 This is one we are doing again and again, I can't wait to show our five year old! I love painting with new mediums, and this one would have been perfect for our Frozen Birthday Party.
If you liked this post, check out how to make a planet using an old CD!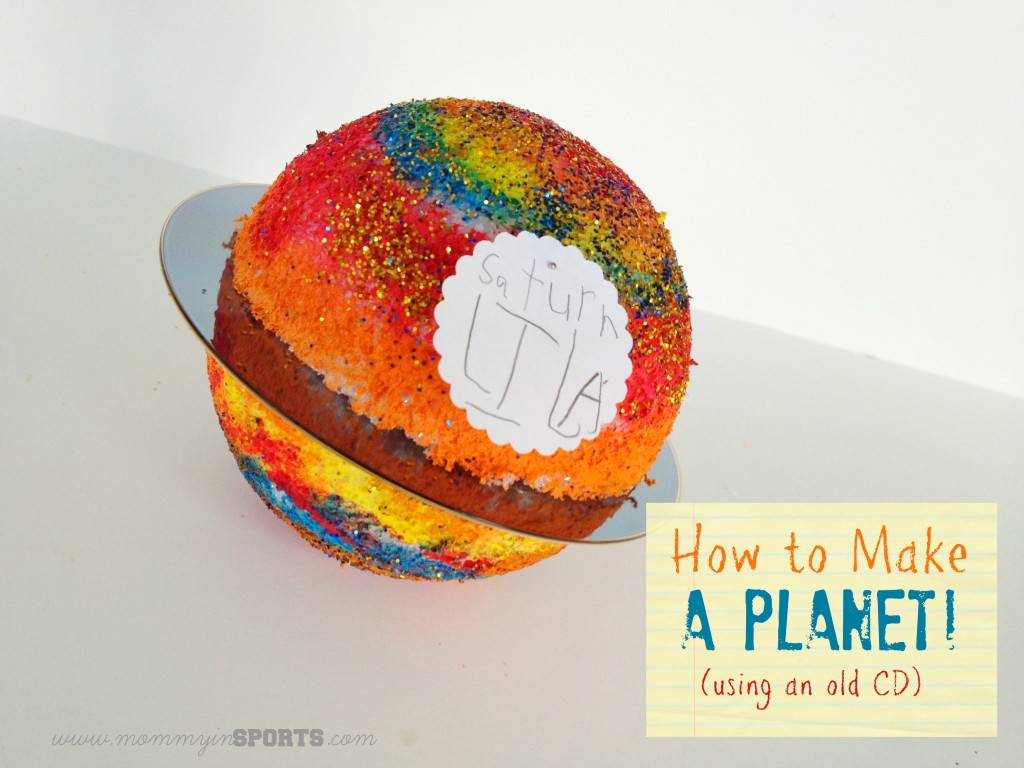 Or try homemade playdough!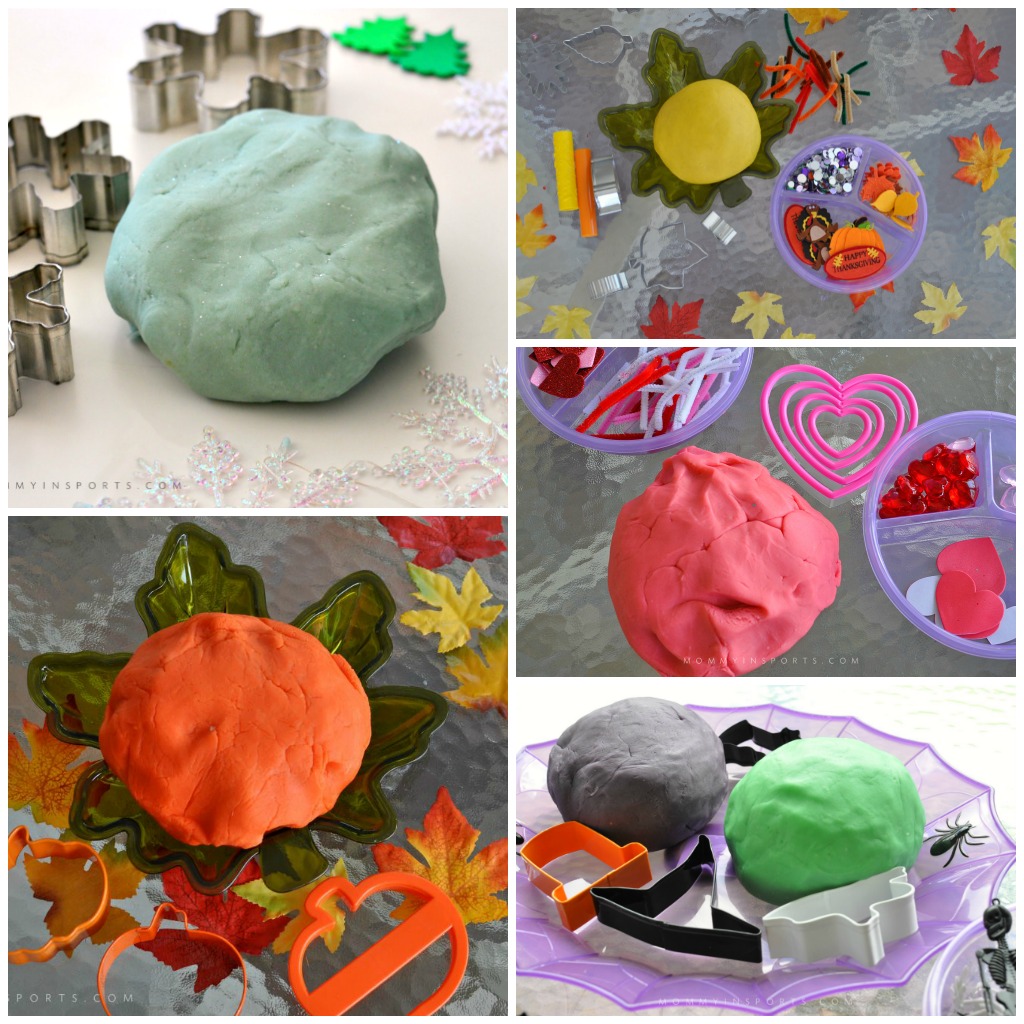 What's your favorite summer art project so far?