As someone that tries to eat a paleo lifestyle, the one thing I miss the most is ice cream. Especially in the summer, when I see my daughter and husband cooling off with a sweet treat. So a few months ago I began freezing fruit and experimenting. You literally can make any "ice cream" out of frozen bananas, even paleo and vegan strawberry ice cream!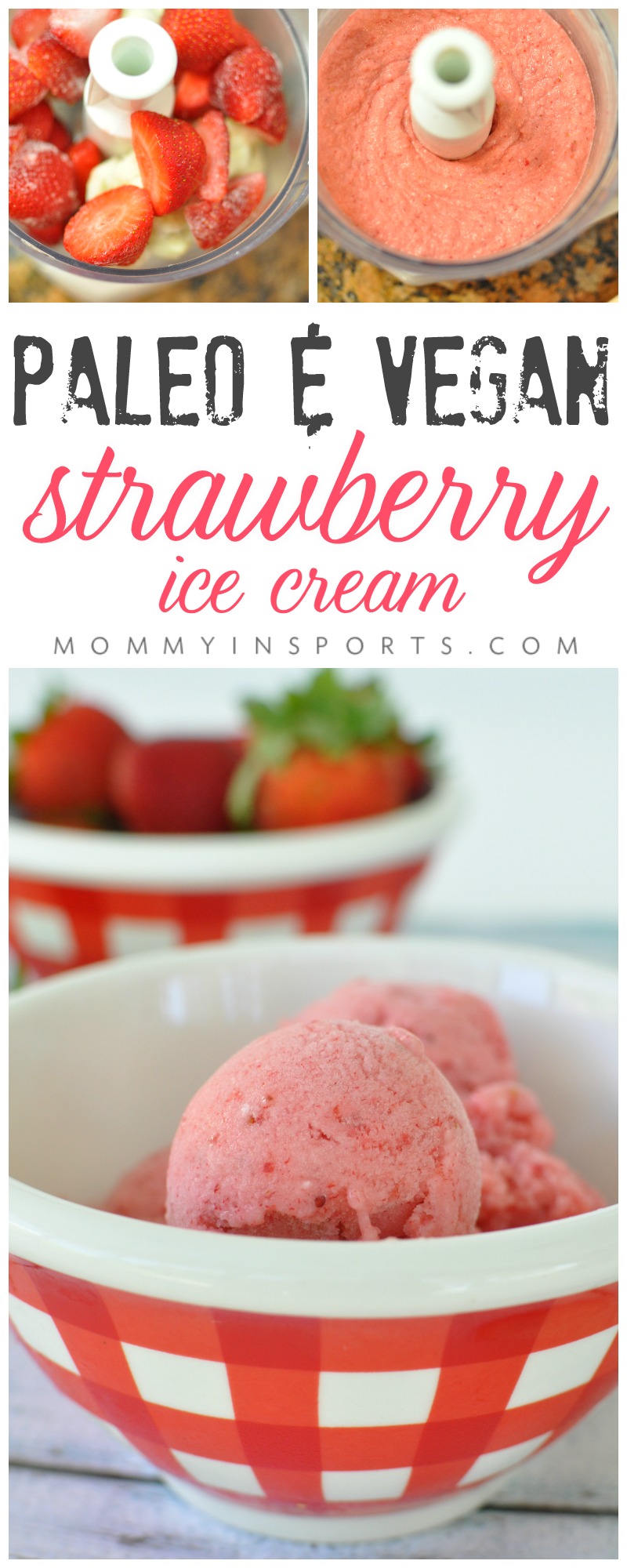 Not only am I dairy-free but so is my daughter, and I wanted to create something we both could enjoy. So I decided to share a quick recipe I made last week that was so simple, but yielded big flavor! And smiles.
What do you need for paleo and vegan strawberry ice cream? Well frozen fruit of course! Strawberries and bananas are the base.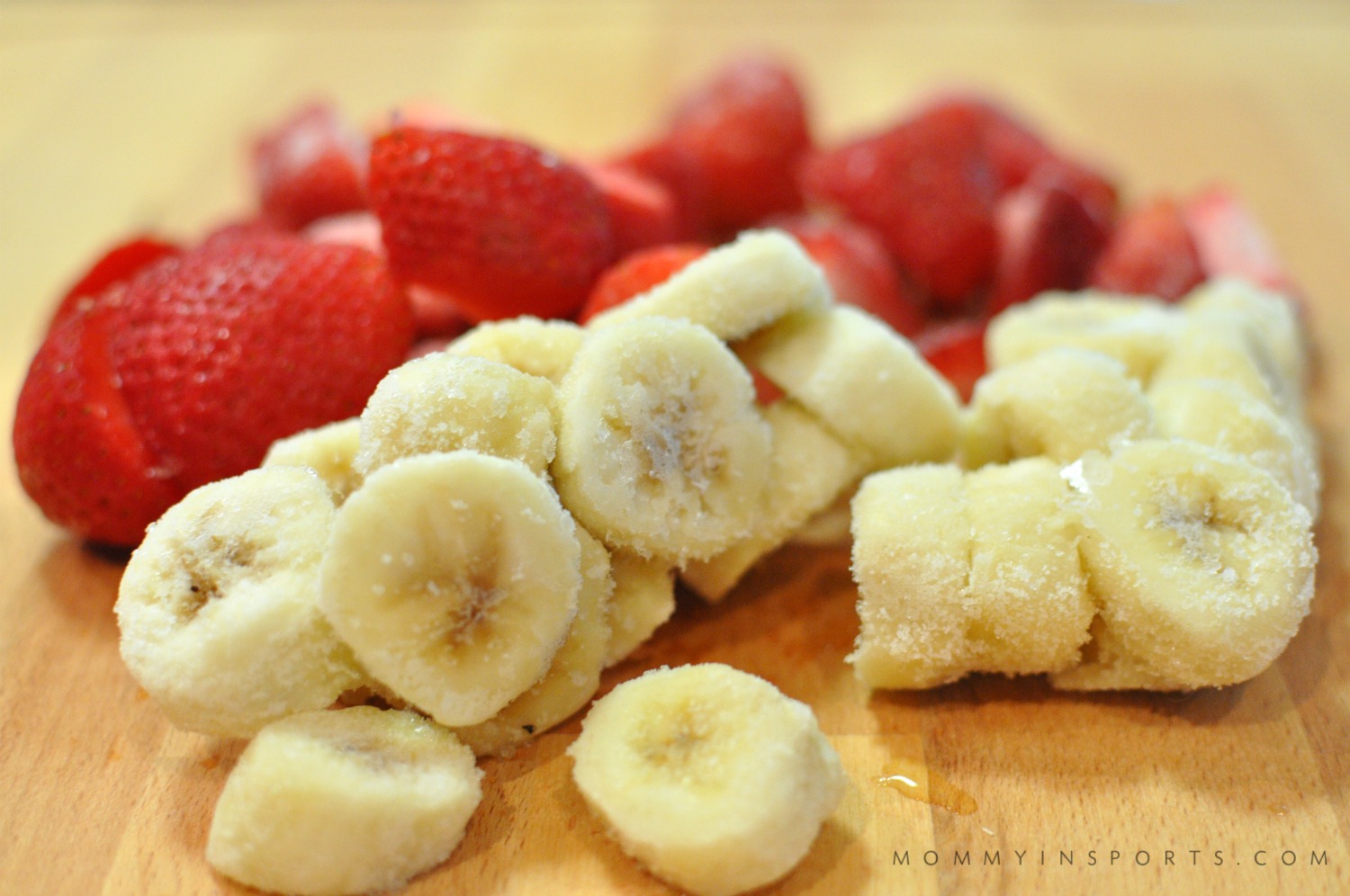 Want the rest of the recipe? It's only two more ingredients! And looks like this after a few hours in the freezer.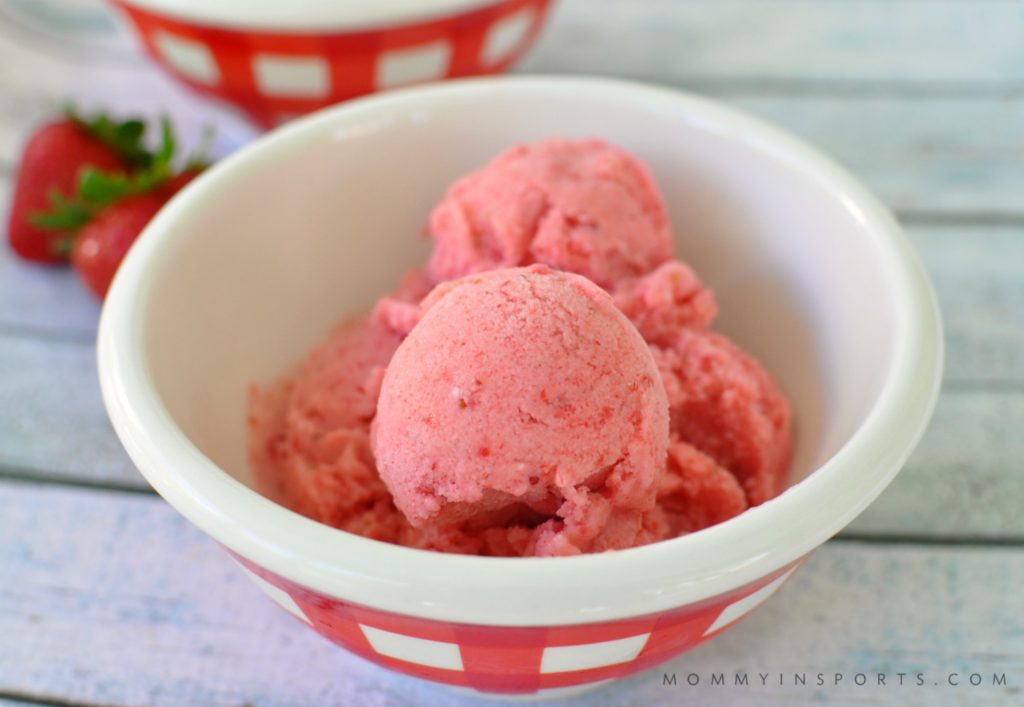 Delish huh?! I hope you enjoy this paleo and vegan strawberry ice cream as much as we do! For the complete recipe please head to Playdaties to Parties!
Want more paleo recipes? Check out my Paleo Blueberry Scones or more Paleo Desserts! And don't forget to connect on Facebook for more healthy food inspiration!