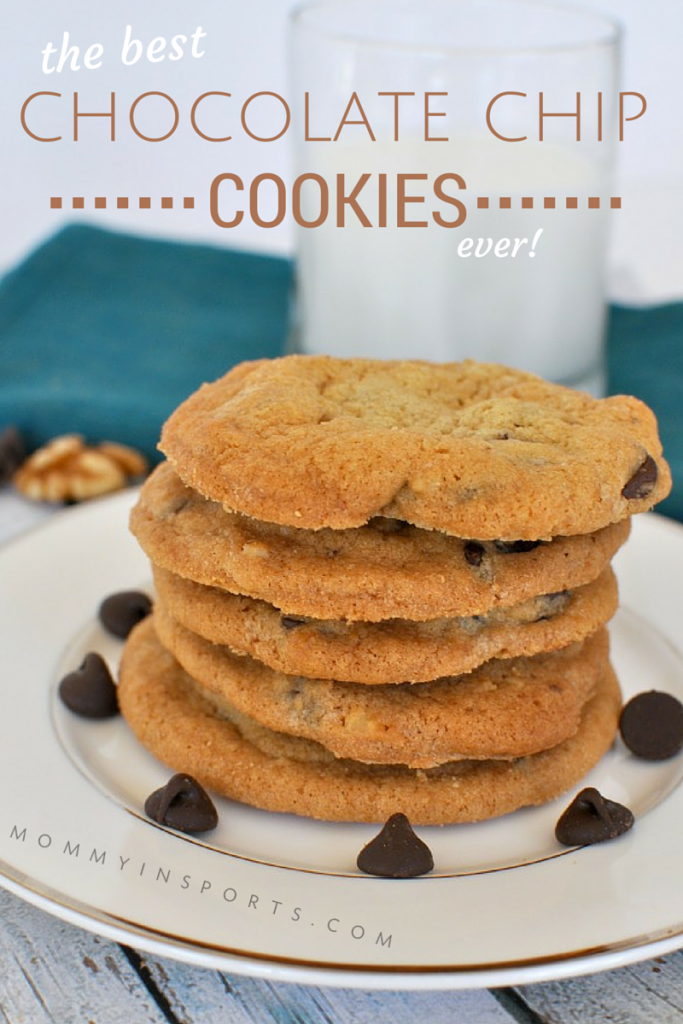 We don't take baking lightly in my house. Everything I make is from scratch, and I am a stickler for getting it right. I've never been a fan of chocolate chip cookies, but they are my husband's favorite. And when our cat passed away a few months ago a wonderful friend brought us these cookies to cheer us up. They were sinfully delicious, and I couldn't help but eat one…or three!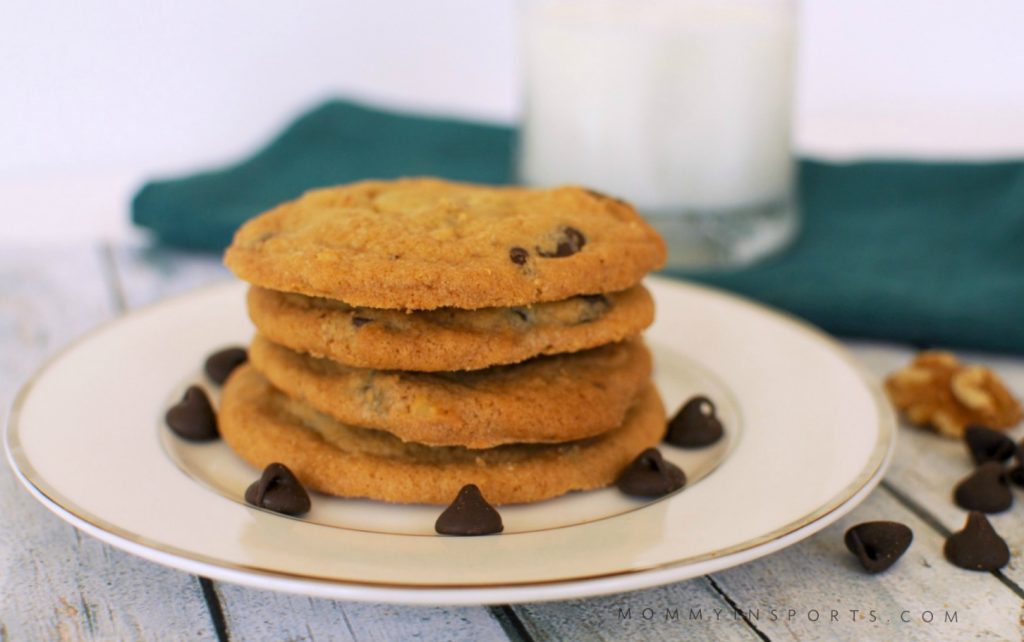 Not only were they both crispy on the outside and soft on the inside, but they had a lovely butter flavor with just a hint of almond. And they contained my favorite, walnuts! It's hard to make a chocolate chip cookie taste distinct, but these truly are different and so decadent.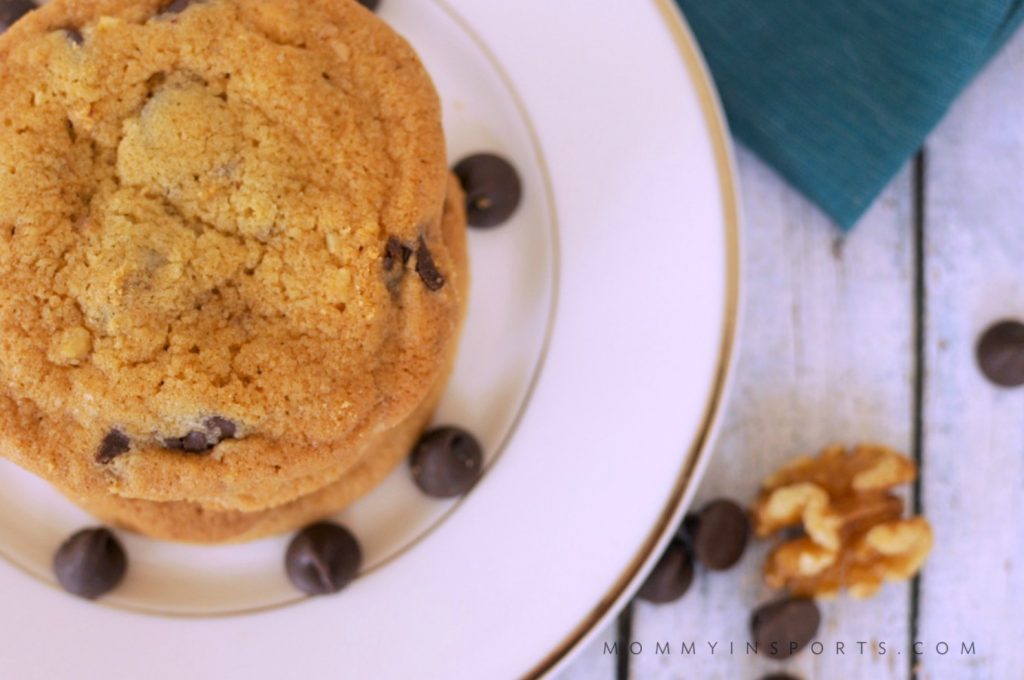 When I asked Amy for the recipe she said it was passed down from her Grandma Wylie, so I begged her to let me share it. Thank you Amy for this scrumptious treat, and thanks to Grandma Wylie for your amazing cookie recipe! There's nothing better on a hot summer day than some cookies and milk! I hope you enjoy these cookies as much as we do!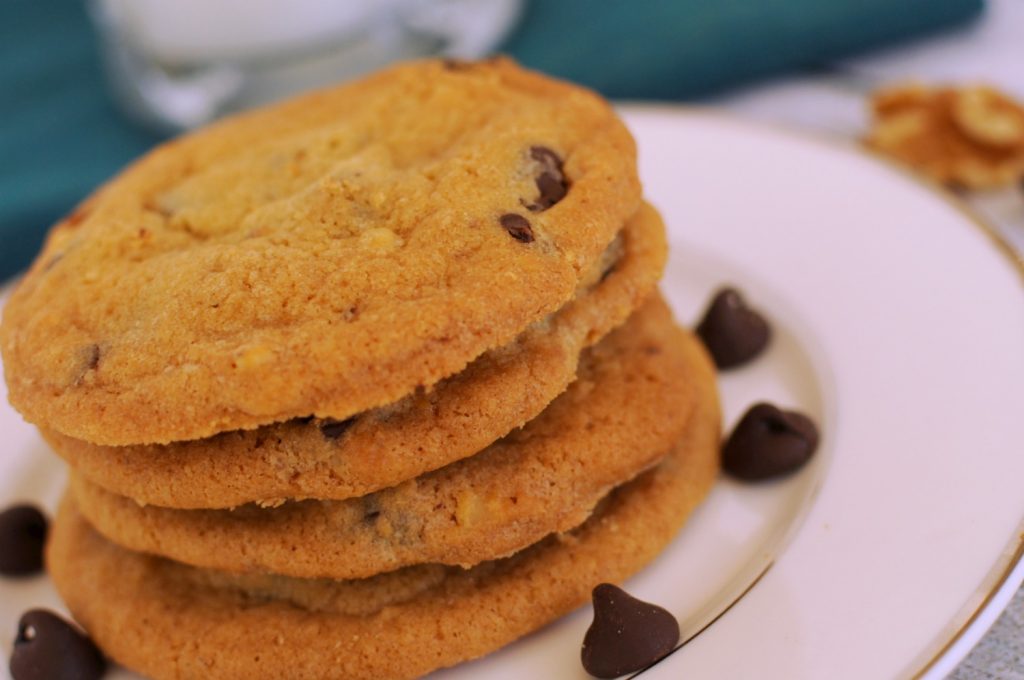 Grandma Wylie's Triple Batch Chocolate Chip Cookies
2015-06-07 11:13:11
Yields 4
Crispy yet soft & yummy chocolate chip cookies, just like Grandma used to make!
Nutrition Facts
Amount Per Serving
Calories 2756
Calories from Fat 1319
Trans Fat 11g
Polyunsaturated Fat 31g
Monounsaturated Fat 53g
Total Carbohydrates 347g
116%
Sugars 226g
Protein 27g
* Percent Daily Values are based on a 2,000 calorie diet. Your Daily Values may be higher or lower depending on your calorie needs.
Ingredients
1 1/2 cups butter flavored shortening
1/2 cup unsalted butter
1 1/2 cups white sugar
1 1/2 cups brown sugar (packed)
3 eggs
3 teaspoons vanilla
1/2 teaspoon almond extract (or to your liking!)
4 1/2 cups sifted flour
1 1/2 teaspoons baking soda
1 1/2 teaspoons salt
18 oz package big semi-sweet chocolate chips
(optional) 1/2 cup chopped walnuts
Instructions
Mix the shortening, butter, sugar, eggs and vanilla.
Then sift the flour with the baking soda and salt.
Add the flour mixture to the sugar mixture.
Next stir in chocolate chips and walnuts.
Drop rounded tablespoons on greased cookie sheets.
Bake at 375 degrees for 8-10 minutes.
Let cool on cookie sheet for a minute or two before transferring to racks to cool.
Notes
I usually cut this recipe in half for just my family, but great serving size though for big parties!
Kristen Hewitt https://kristenhewitt.me/