*Disclaimer: This post contains affiliate links.
When I recently embarked on the new Whole 30 lifestyle, I'll admit, I had no clue what I was doing. I read a bit about the program online, realized it was very similar to the Candida Cure, and went for it. The problem was it was harder than I thought. There were so many nuances I didn't know and I really needed to investigate it more.
If you too are hoping to make lifestyle changes or are embarking on a healing diet like I am, here are a few things I learned along to the way to make your Whole 30, paleo, or elimination diet so much easier!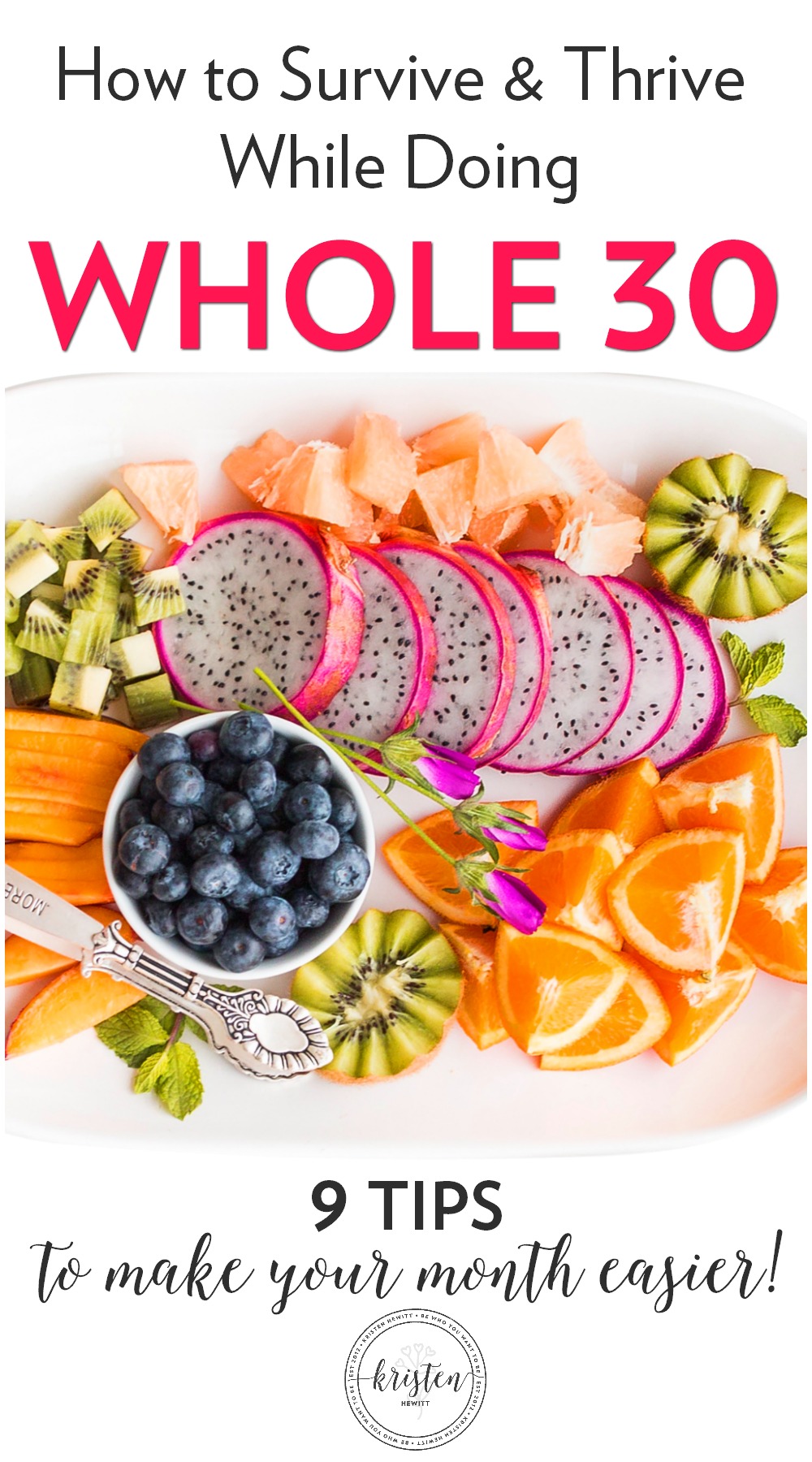 9 Tips to Help You Survive Your Whole 30 Challenge!
Read the Whole 30 book – Get it at your library or buy it, because it's worth it! There's an accompanying recipe book too, but I just checked it out and took pics of my favs!
Do it with a friend – I can't tell you how important it is to have someone do this with you. My husband wasn't on board but I had a couple friends doing it at the same time. I really helped to have support and someone to talk to when all you want ot do is eat a Snickers. Or binge eat 20 Larabars.
Meal plan like your life depends on it – When you do Whole 30 you need a plan, your life is devoted to what you are eating at all moments of the day. Meal plan, and stick to it. It will make your life so much easier. (Read how to meal plan like a boss here!)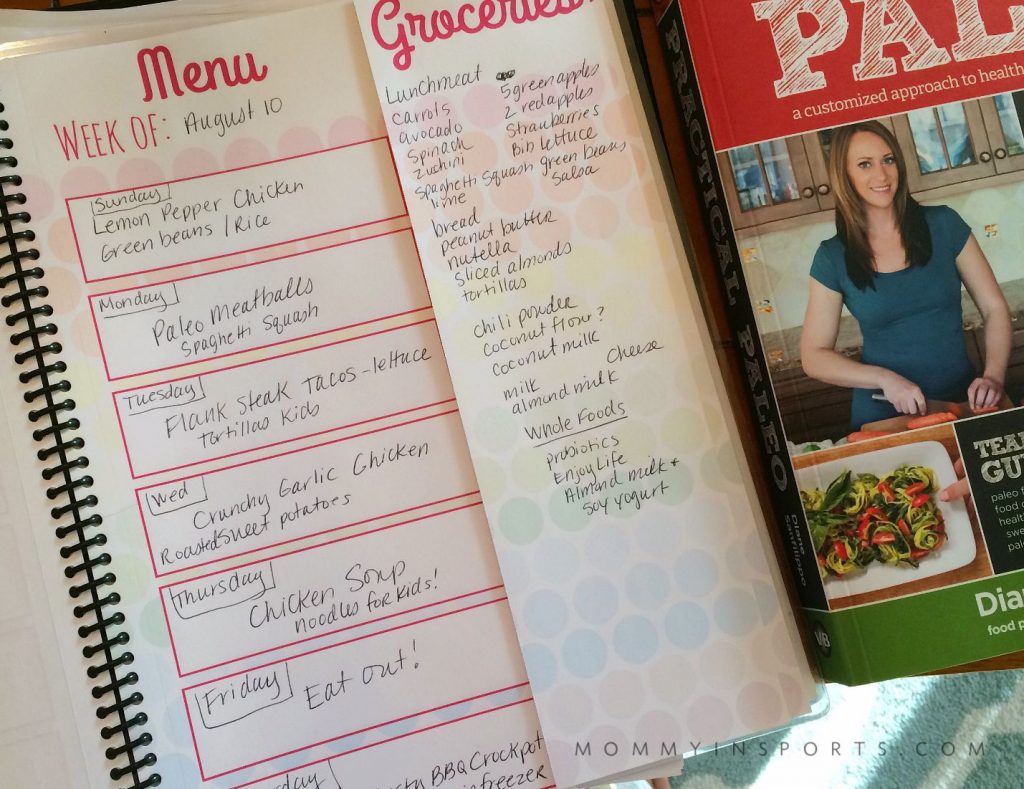 Batch cook – I can't stress how important it is to make many things you can use all week on the weekends. Snacks, soups, chicken breasts, vegetable sides, start roasting now! Also, my Instant Pot and crock pot were my saving grace during the 30 days. I used it to roast turkey breasts, meats, and make soups in a hurry. Keep it simple but remember, by failing to prepare you are preparing to fail. By the way, this soup is divine, and make this side dish. It's DELISH!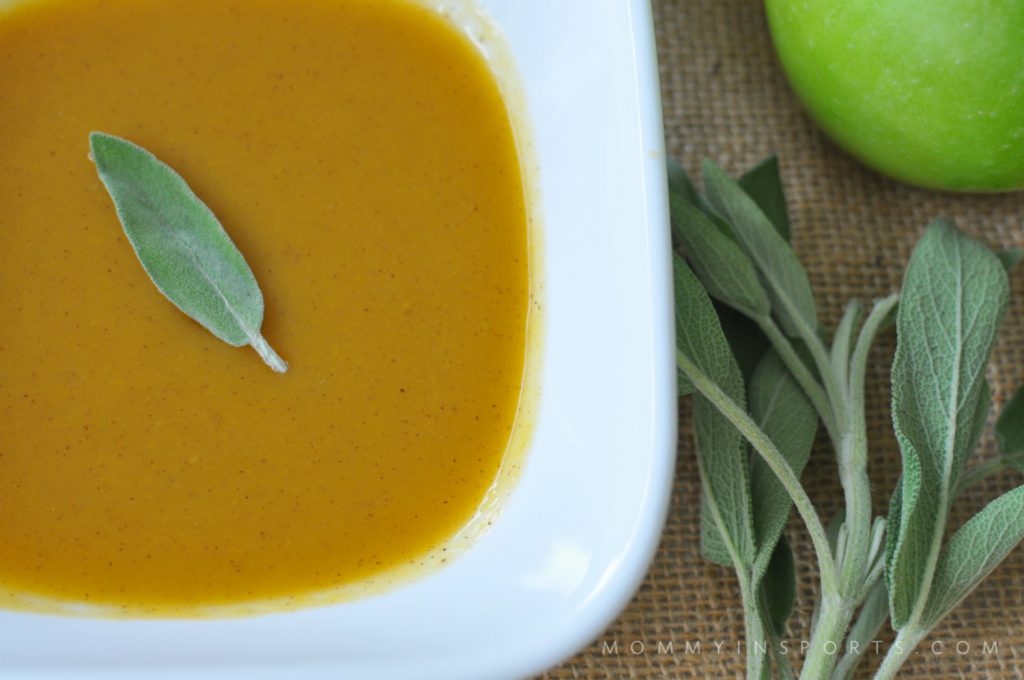 Use a meal delivery service – About two weeks in life got busy, and I was tired of cooking. So I found a paleo meal delivery service. I really liked the food and the convenience, I just couldn't justify the cost. But if you have a friend that you're doing Whole 30 with you can totally split the cost and that would be super convenient!
Smoothies are your BFF – Smoothies saved me during Whole 30. I would make a few on Sundays and freeze in mason jars so they were ready to go. Just make sure to check the ingredients of your protein powder! I didn't realize mine wasn't Whole 30 compliant. I listed my favorite protein and products above!
Don't do Whole 30 when it's a big month – Who wants to miss a big event, holiday, or birthday because you can't eat? Plan accordingly, do it when the time is right for you.
Drink mucho agua – I mean we know this, but don't do it. Drink people, lots of water, and tea. (Here's why water matters and how to get your kids to drink more!)
Don't give up! – We all have some sort of emotional connection to food, and giving up all sugar is so difficult. But guess what? We can do hard s**t. Seriously, you've got this!
Remember to give yourself grace and be kind to yourself. It's a hard adjustment to change your eating totally, and most of us have emotional connections to food that are hard to break. When they arise notice it, breathe, and remember you are stronger than your thoughts. You can do this! And if for some reason you don't make it 30 days, don't despair. Read more about how my failure at Whole 30 still changed my life!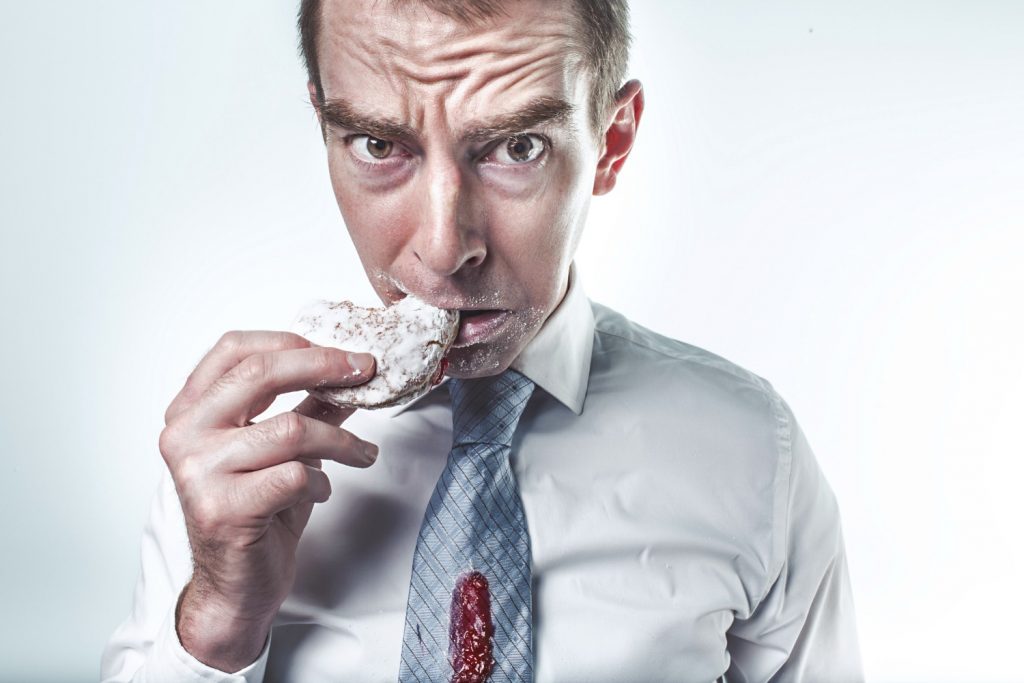 And if you need more healthy eating tips, check out these hacks to get your eating back on track!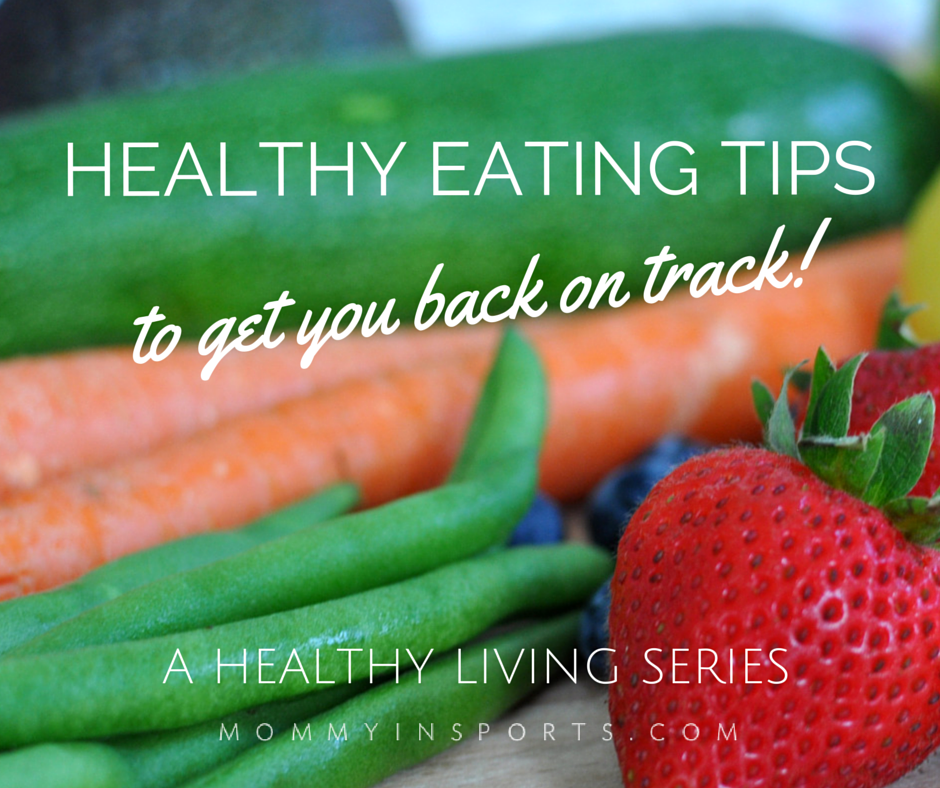 And don't forget to check out my paleo resources and recipes!