Having a long day? Work all morning, then run around from school, to soccer, to ballet or CCD, only to come home to starving kids and no clue what to make for dinner? Yeah me too. It's impossible to balance all the things and serve healthy, organic meals every night. That's why I want to show you how to meal plan like a boss!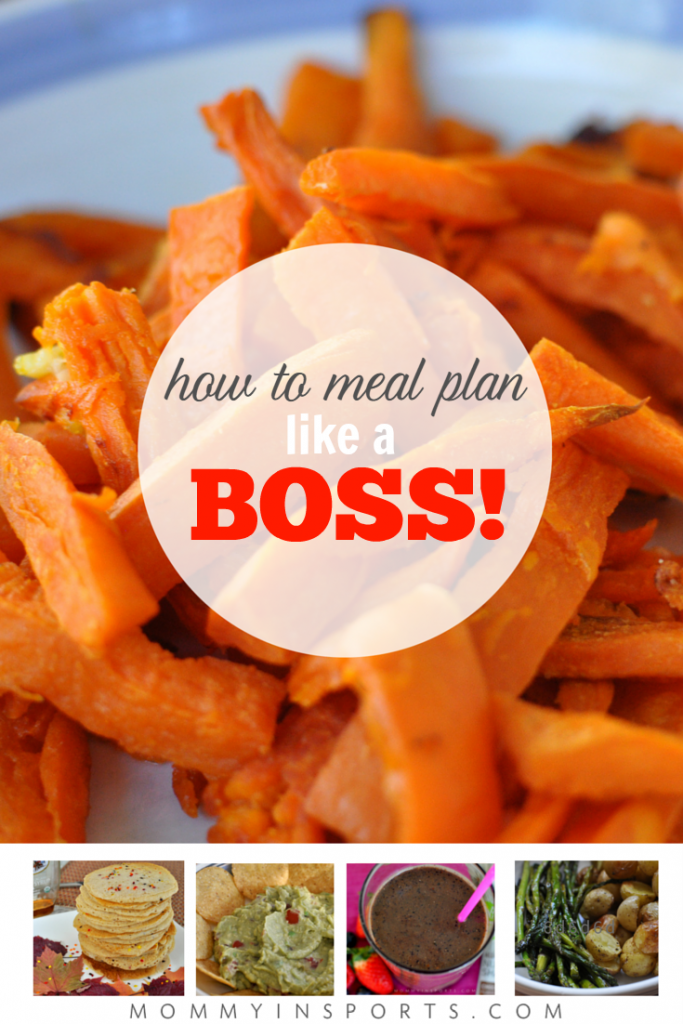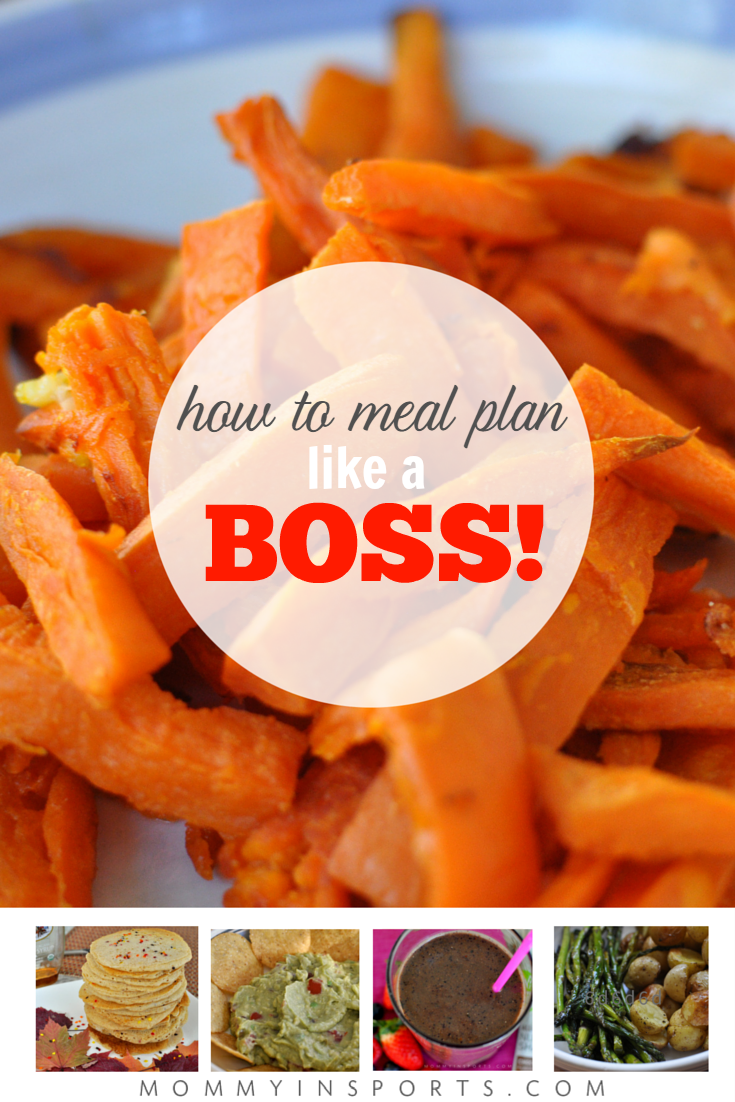 Recently after falling into the chicken nugget rut, I've re-dedicated our family to eating healthy and trying one new food. And with both girls in school, planning has become essential. I always like to have a good hot meal in their bellies after a long day and a modification for my paleo ways, so welcome back meal planning!
But how do you find the time,and food that everyone will enjoy and not break the bank? Well, here are some tips I've learned from meal planning pro's, plus some of my own hacks that will help you meal plan like a boss!
how to meal plan like a boss!
1. Pick A Day To Meal Plan & Stick to It
It's super important to find and/or make the time to meal plan, so pick a morning where the kids are occupied. I normally do lazy Saturday mornings while the girls are eating breakfast and O.D.'ing on cartoons.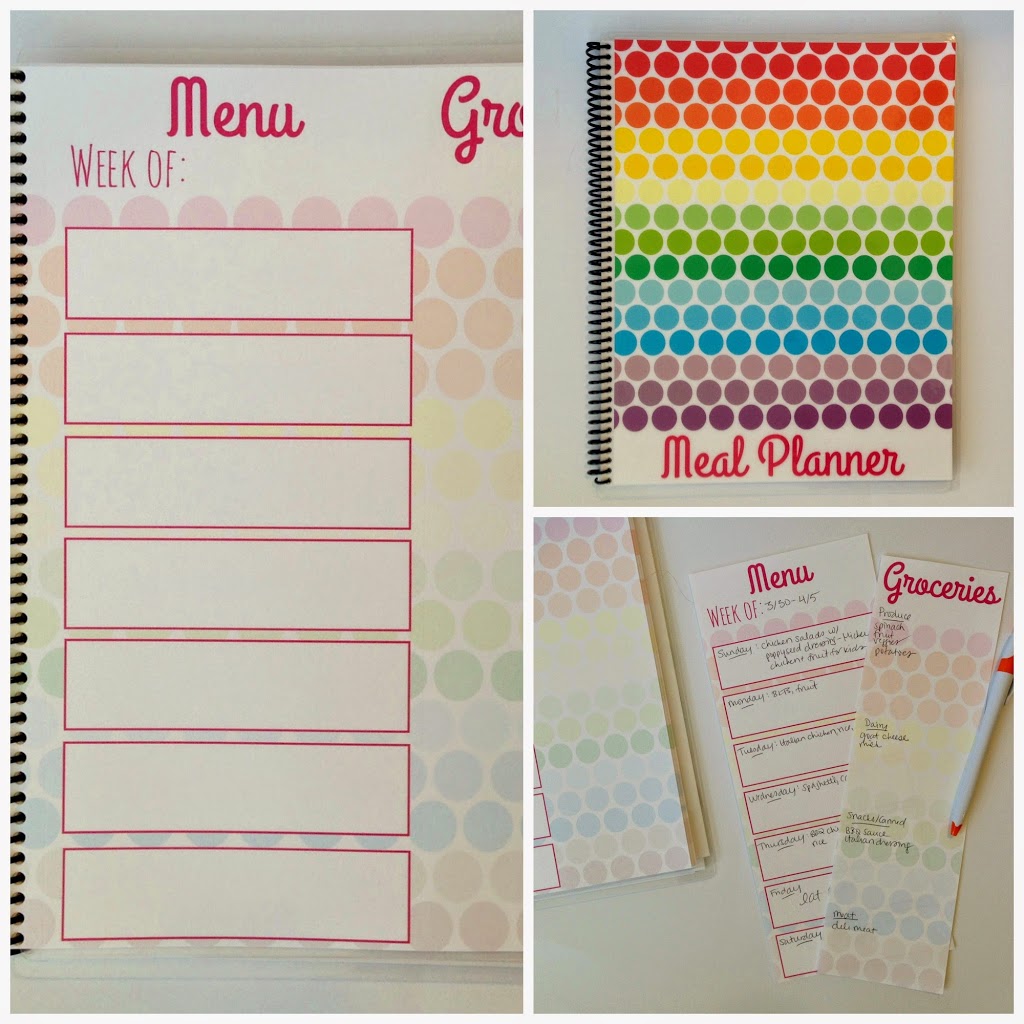 2. Make Your List According to Your Schedule
It's so important to plan ahead and look at your schedule for the week. How busy are you, will you be home in time to cook? Then it's time to make a list! Since I'm a sucker for a pretty planner, I LOVE Carrie Elle's Meal Planners. (PS she has free meal plans here!) You can write out your meals, then your grocery list and tear it out! Or you can just download my free family calendars and post your weekly schedule, which includes meals on your fridge. That way everyone can see what your having and there won't be any surprises or groans. Plus if you see you won't have time to cook one day, you can plan ahead with a crock pot meal, or pull leftovers out of the freezer.
3. Shop the Sales
Did you know that most retailers will post their sale flyers during the week online and in stores? And that you can buy coupons online if you find an item you'll need for the week? I learned tons of couponing tips from former NFL star Keith Sims, so read his interview if you aren't in the know. By doing this, I learn if chicken or beef is on sale, and sometimes find coupons for organic milk or almond milk, plus some of the other products we like. (Like BOGO couscous etc.) You might need to go to two different stores, but it's worth it if you find a big sale. These flyers might inspire your meals too!
4. Break Out Your Fav Cookbooks or Log on to Pinterest
One you have a weekly plan in mind and know what's on sale, it's time to pick your poison…I mean meals. Saturday mornings I usually pull out my favorite recipe books (I like to thumb through them still) and then peruse what I may have pinned. I usually only try one new food or dinner each week, then pair it with a side and/or fruit I know the girls will like. Make a list of what you want to try and start you grocery list!

5. Involve the Whole Family
It can be super hard as a mom and wife to make dinners for your family only to hear choruses each night of, "Ewwww I don't like this!" Or "this is disgusting!" So be proactive and ask each family member to suggest a dinner each week. That way they feel empowered to help make decisions and feel proud to make a choice. This includes husbands too!
6. Plan to Make Extra Food for Leftovers or to Freeze
I love to think ahead and make double portions if I'm making something our family really likes. When it's time for spaghetti and meatballs, I'll make a double batch and freeze half. Same with Zesty BBQ Chicken, I double this then shred it and freeze it after it's cooked in the crock pot. And soups are awesome to make double and triple batches of! (Our fav is this butternut squash soup!) That way on busy days when you're not home all day you have an easy meal to defrost- no cooking! (And no fast food!) Plus more leftovers means healthy and delicious lunches the next day! Bye bye sandwiches, hello awesome lunches!
And for breakfast don't be afraid to stock up on buttermilk pancakes! Here's how I make and freeze them for easy school mornings!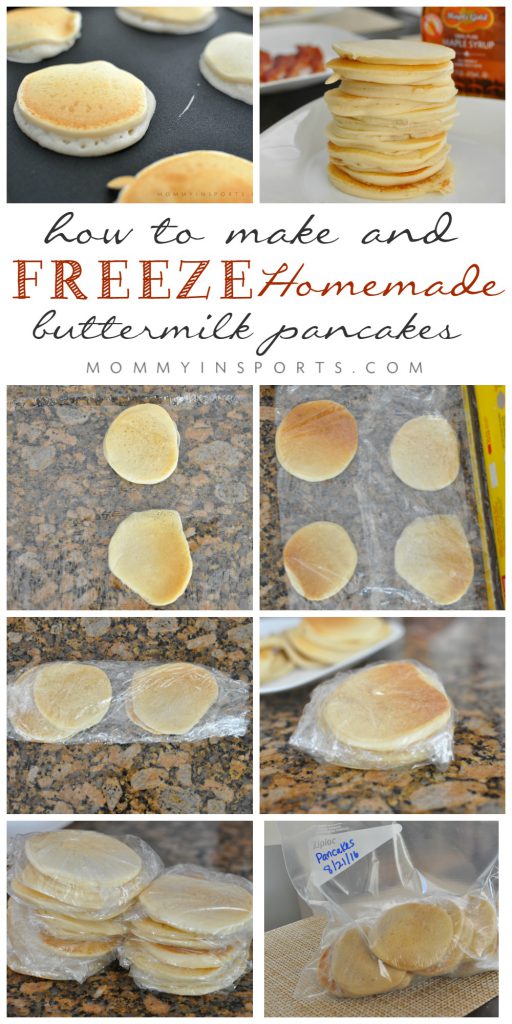 7. Give Yourself a Free Day
You will rarely if ever cook five straight nights, so try to leave one night open. For us, that's Mondays and Fridays. I usually make a big Sunday dinner, and then Mondays, our super busy day, we eat the leftovers. Also Friday the girls have dance late, so we usually do pizza afterward. If you don't overbuy food for these nights, then you won't waste food, meaning you'll save dinero. Major win!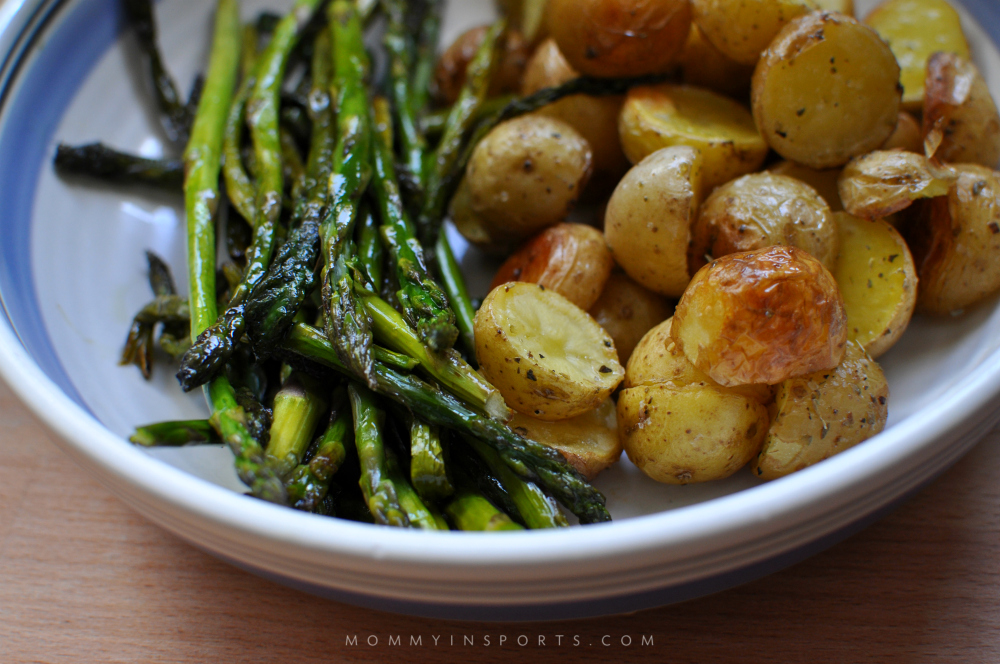 8. Try to Double Up Veggies
If you make fresh veggies like us, try to pick meals where you can use the vegetables twice in one week. If you are making mashed potatoes one night, do oven roasted a few days later. Or broccoli in stir fry one night, then do it as a separate side or chop it and add to rice another night. It will again be less waste and more budget friendly!
So that's the lowdown on how we meal plan and for us so far it's working for us. We have three dinners in the freezer, plus a batch of paleo muffins for me and blueberry muffins for the girls. I've also stockpiled a month's worth of whole wheat pancakes for them to heat up on school days, and I routinely have roasted veggies in the fridge just in case. My procrastinator days are over and we are really eating better as a family. Good luck and happy meal planning!
For more great recipes and ideas for healthy eating, please follow along on Facebook! Also, check out my Trader Joe's Meal Hacks and Snacks.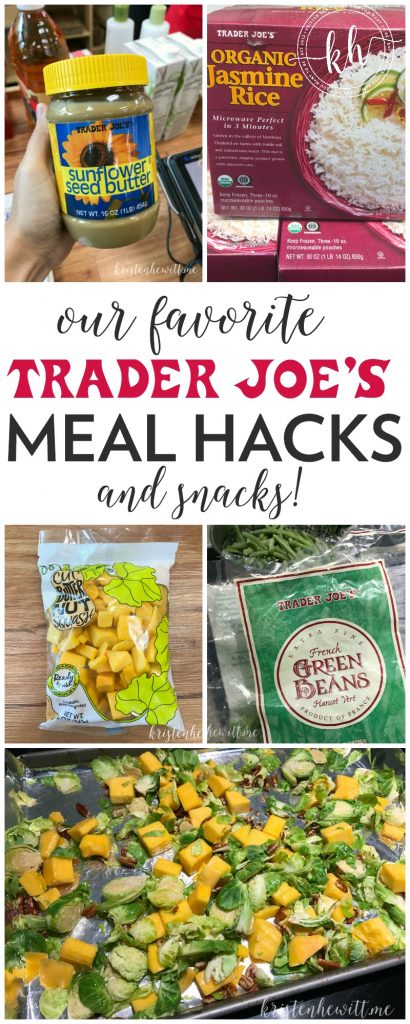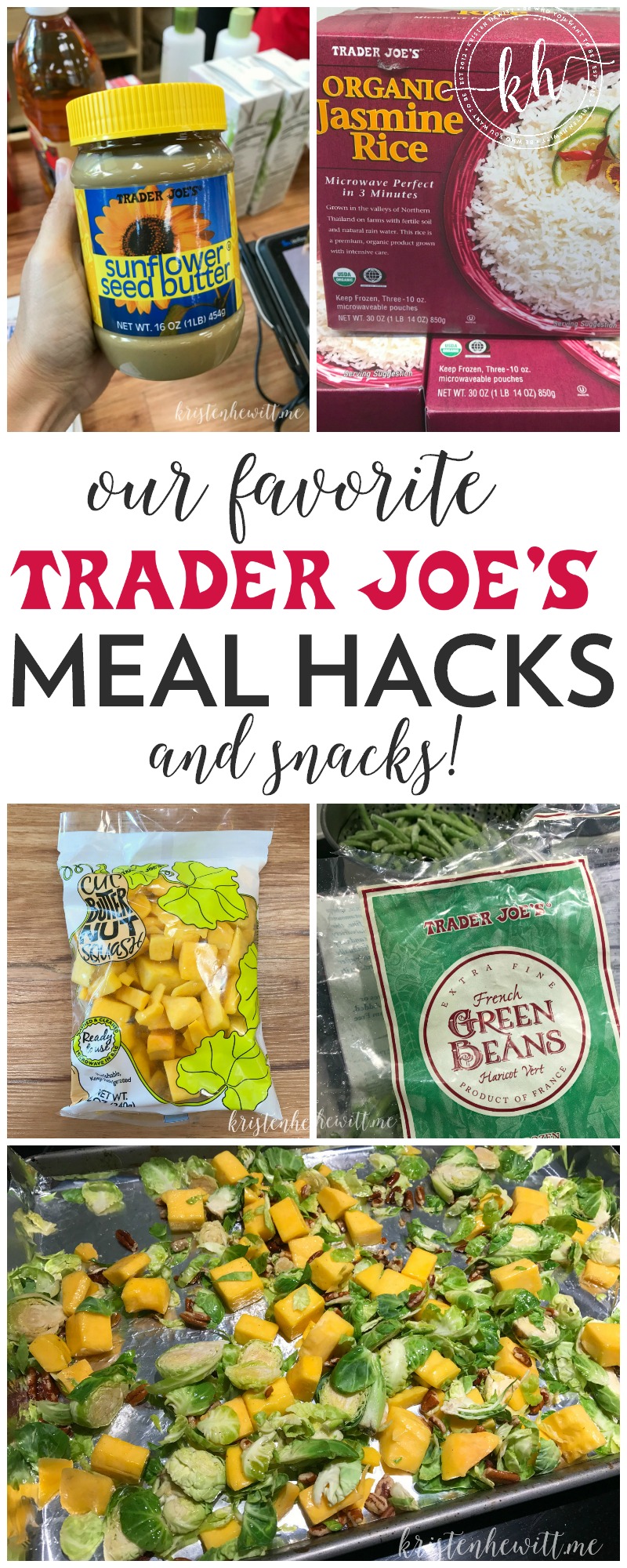 Or if you have a picky eater, have you considered trying one new food a week? It worked for us!