Tired of the same old dinners and looking for something different to spruce things up? I get like that a lot. Though we meal plan, we often get tired of the same old veggie sides like green beans, corn, and sweet potatoes that the kids like. So recently I decided to try some blends of roasting veggies together. I was so surprised when this one turned out awesome with minimal effort. It seriously is the best and easiest butternut squash and brussels sprouts side ever!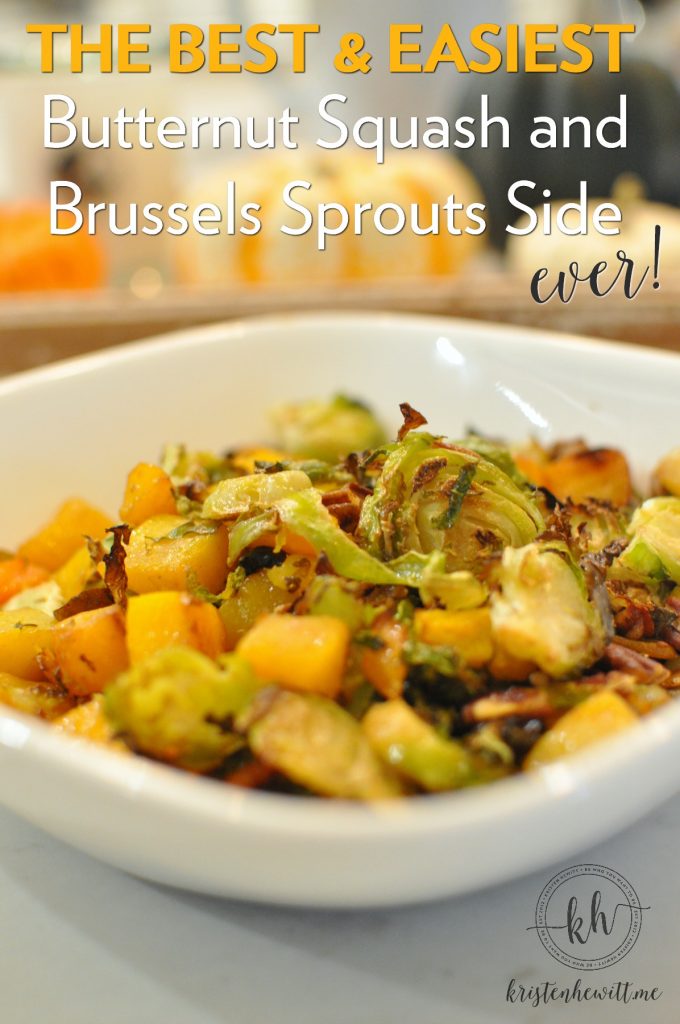 If you hadn't heard I'm obsessed with Trader Joe's and published our favorite meal hacks here. One of the things I love about good old TJ's is the ease of buying vegetables pre-cut and ready to roast. So I threw some shaved Brussels Sprouts and Butternut Squash in my cart and didn't know I had an awesome side or meal ready to go.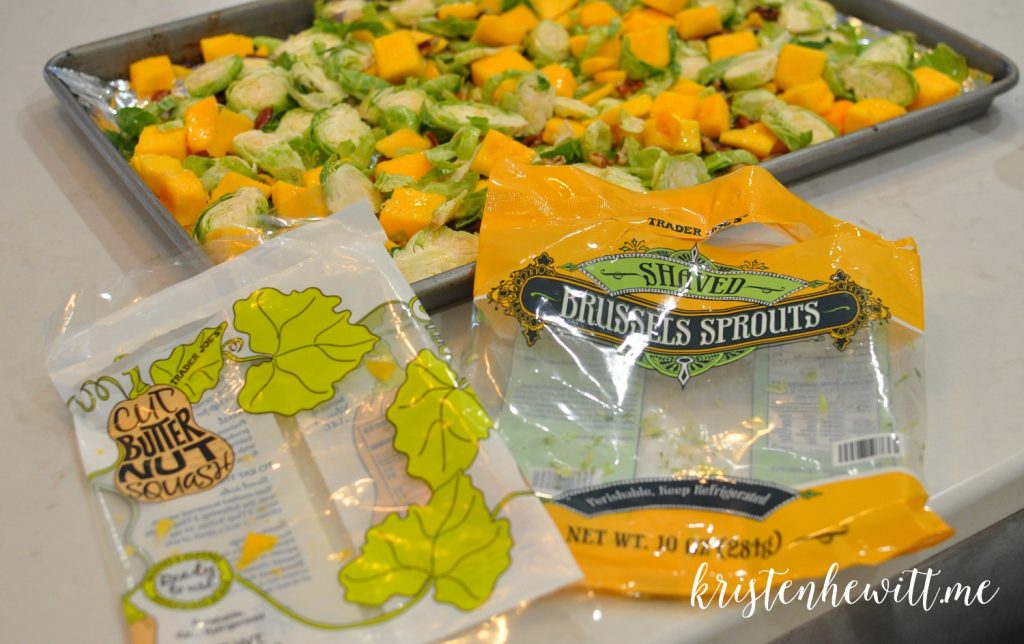 The best part of this is you just need four ingredients, maybe five if you want to get fancy! You just open your bags of butternut squash and brussels sprouts open and pour them on a cookie sheet lined with tin foil. This makes clean up a breeze. Who has time to hand wash a cookie sheet?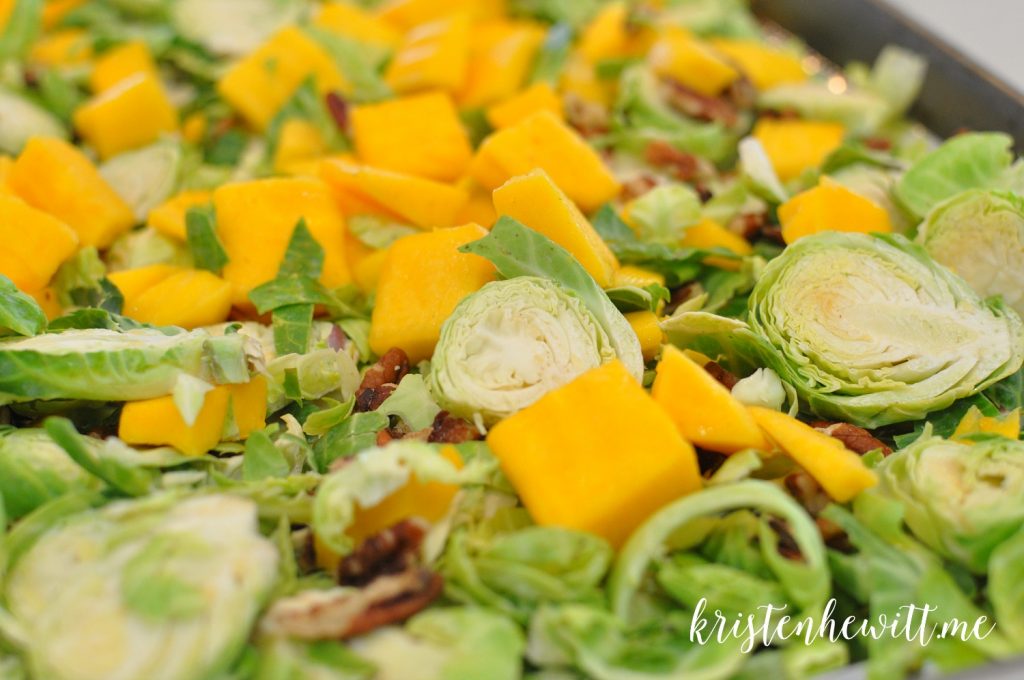 If you want to get fancy like we do, you can add some pecans to the mix. Super fancy chefs can add some sugar to these – but we are trying to be healthy, and seriously, it's delish as is.
Pour a few tablespoons of extra virgin olive oil over your veggies, add some salt and mix. And voila, you're done.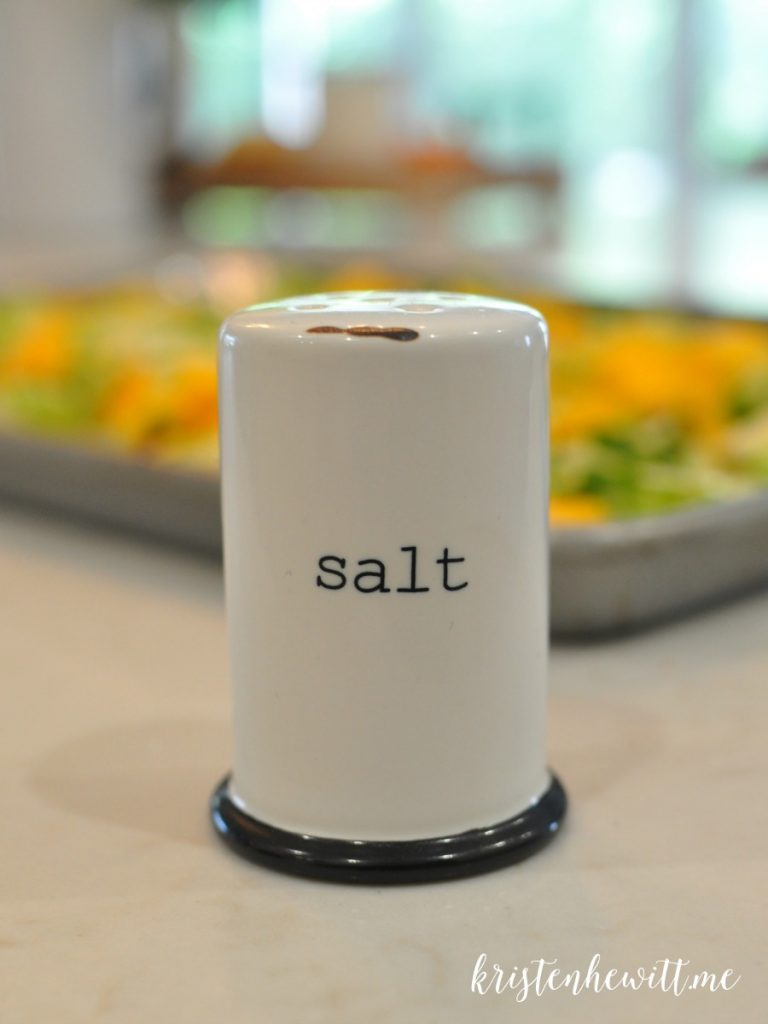 You can add pepper if you want to, but our kids can't deal with the black specs. (Can you see my eyes rolling?)
Then you roast at 425 degrees for 15 minutes, turn them over, and roast for another 10 minutes. I love when the brussels sprouts get super crispy. So does the outside of the butternut squash, but the center is nice and tender. The pecans add for a little crunch and it all just works together like magic.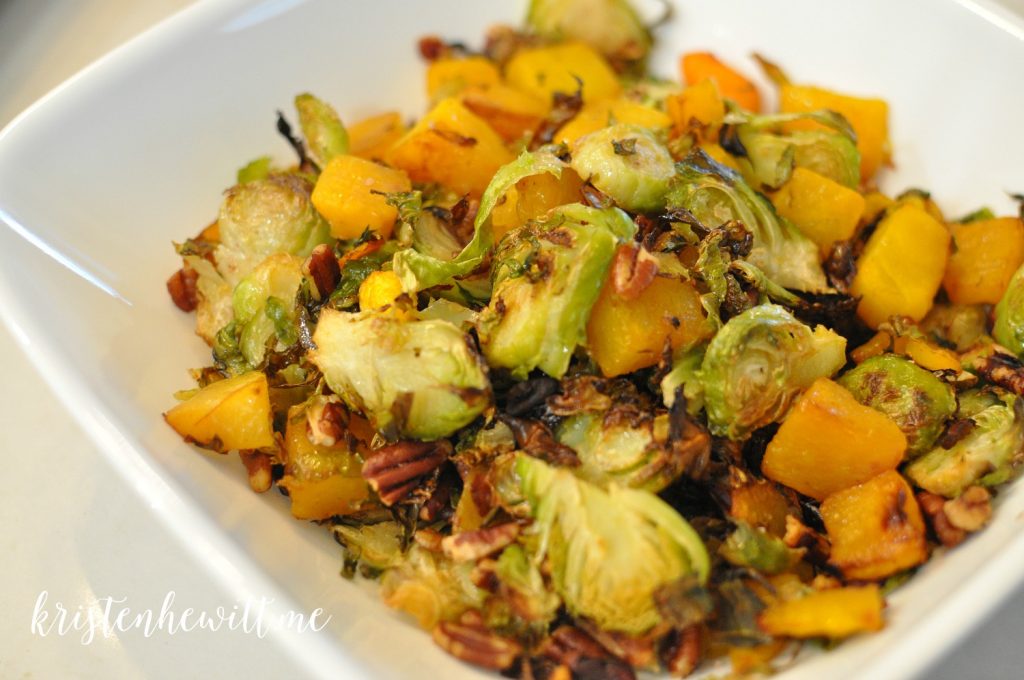 We eat this as a side with fish or chicken, and sometimes I just eat it for lunch without protein. Or as a side to eggs in the morning. It's really delicious and filling, and a nice change to boring old potatoes or salad.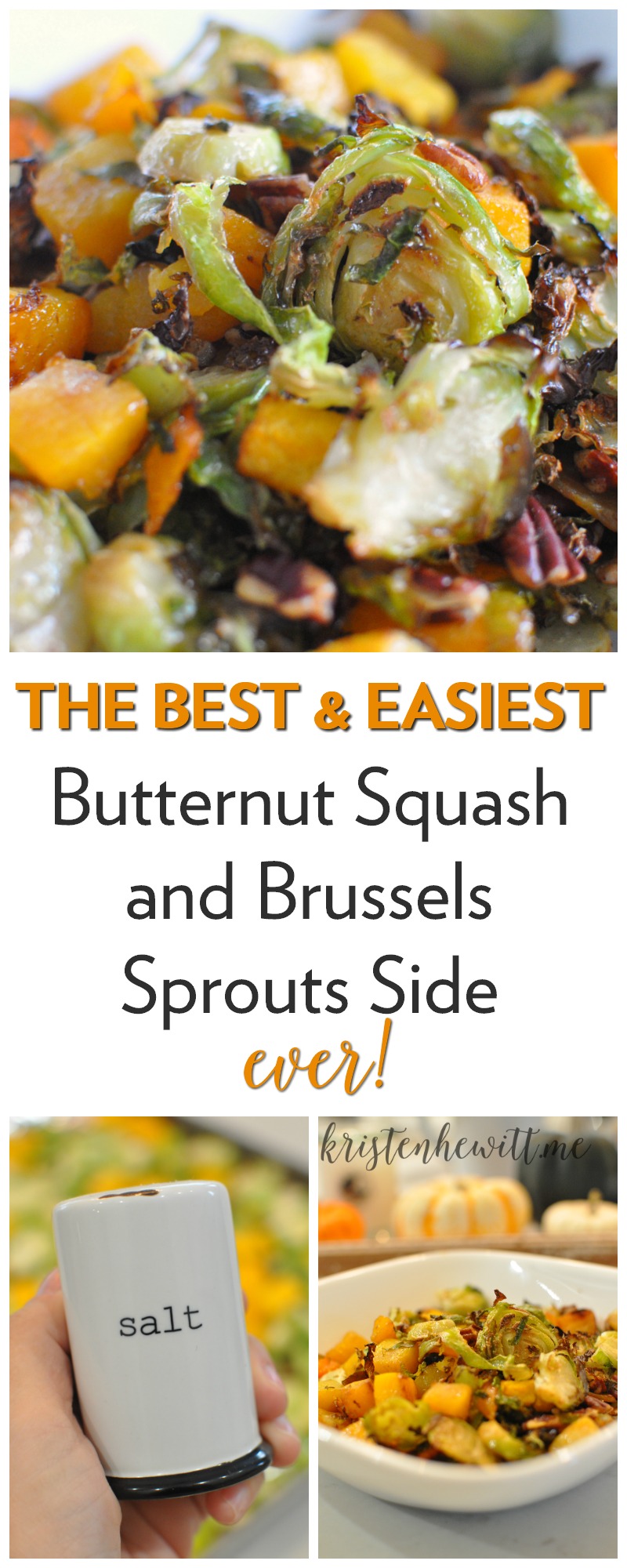 Give this a whirl and let me know what you think in the comments below. I hope you enjoy it as much as we do!
The Easiest and Best Brussels Sprouts & Butternut Squash Side Ever
Ingredients
1 bag or 2 cups shaved or chopped Brussels sprouts
1 bag or 1 butternut squash cubed
1 cup pecans
3-5 TBSP extra-virgin olive oil - to your liking
Sea salt to taste
Instructions
Lay veggies on a cookie sheet lined with aluminum foil.
Add olive oil and coat all the vegetables.
Roast in the oven at 425 degrees for 15 minutes. Turn over then roast for another 10 minutes.
Enjoy!
https://kristenhewitt.me/the-easiest-and-best-brussels-sprouts-butternut-squash-side-ever-2/
If you liked this post please give us a like onFacebook! You will probably love this Paleo Butternut Squash Soup.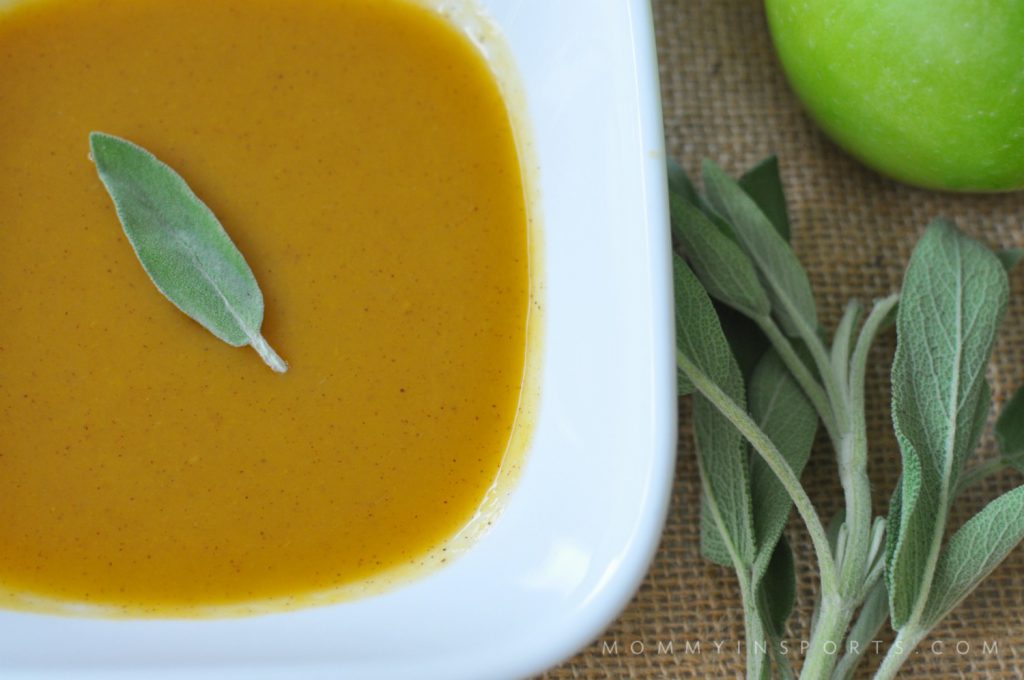 Also, check out our favorite Trader Joe's Meal Hacks and Snacks.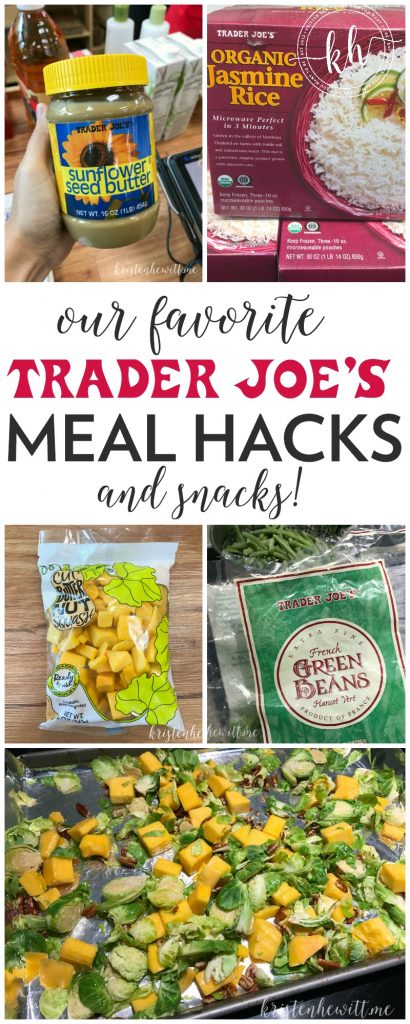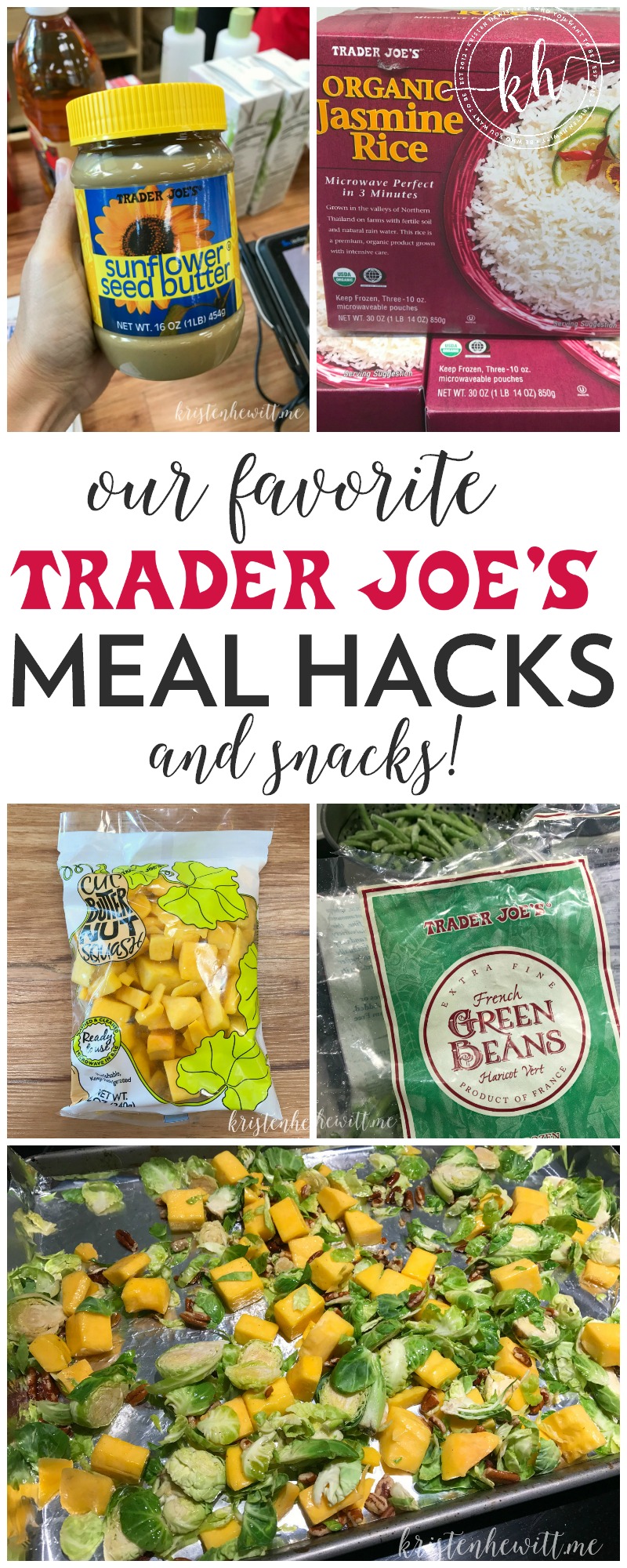 You might also like these healthy snacks for game days!