When trying to get fit, it's been proven that 70% of weight loss is due to healthy eating, and 30% is from exercise. What we put in our mouths and bodies is of the utmost importance. But how do you eat clean when you work, have kids, and run a busy life? It's not easy, but these clean eating tips can and will help you get back on track!
While I went hardcore paleo a couple of years ago (read my wellness journey here), sometimes it's tough to stay healthy. And once you're addicted to sugar, kicking it is hard. So if you are trying to get lean, healthy, or well, here are a few tips to help get you eating healthier.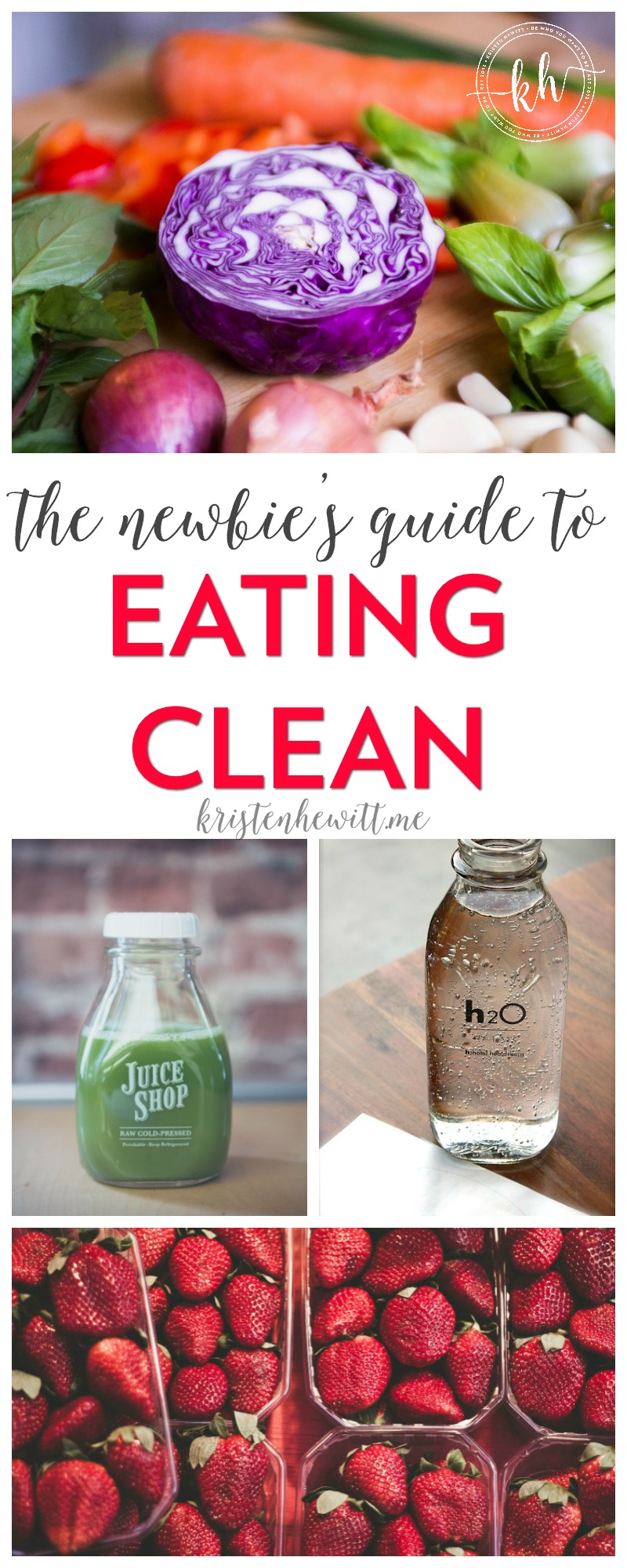 1. MEAL PLAN
I used to loathe meal planning like you wouldn't believe, but now it helps so much. Not only is it friendly for your wallets, but it keeps you away from restaurants that might not be so good for your waistline. Not sure how to meal plan? No worries, here's my guide called How to Meal Plan Like a Boss! You can also buy meal plans here from emeals (amazing!), or even find cute meal planners to make it easier. (We use Carrie Elle's!) Bottom line, it works and you have killer leftovers for lunch the next day!
2. PREP HEALTHY SNACKS & MEALS ON THE WEEKENDS
Working in sports and television means we don't have regular schedules, but when we have a day off it's key to plan ahead. I make soups on the weekends, and usually these paleo meatballs. (Don't forget to make double or triple batches and freeze extra!) We also make these pancakes on Sunday mornings (sprinkles change due to season!) and freeze extra for our daughters for the week.
And don't forget snacks! Stock up on celery, carrots, nuts, hummus, and fruits and veggies for smoothies. Remember you can swap veggies for pasta or rice at dinner, we make spaghetti squash or zucchini noodles to help keep you filled up at night. And if you are ridding your house of processed foods, I've found muffins to be our new BFF. They are great for breakfast and snacks. Here's my new fav from Paleo Newbie. Holy YUM! I would like to add that my kids don't know these are wheat, dairy, and sugar free! (I don't use honey when baking these, but sometimes add 1 tsp pure maple syrup and Enjoy Life Chocolate Chips.)
3. HYDRATE, HYDRATE, HYDRATE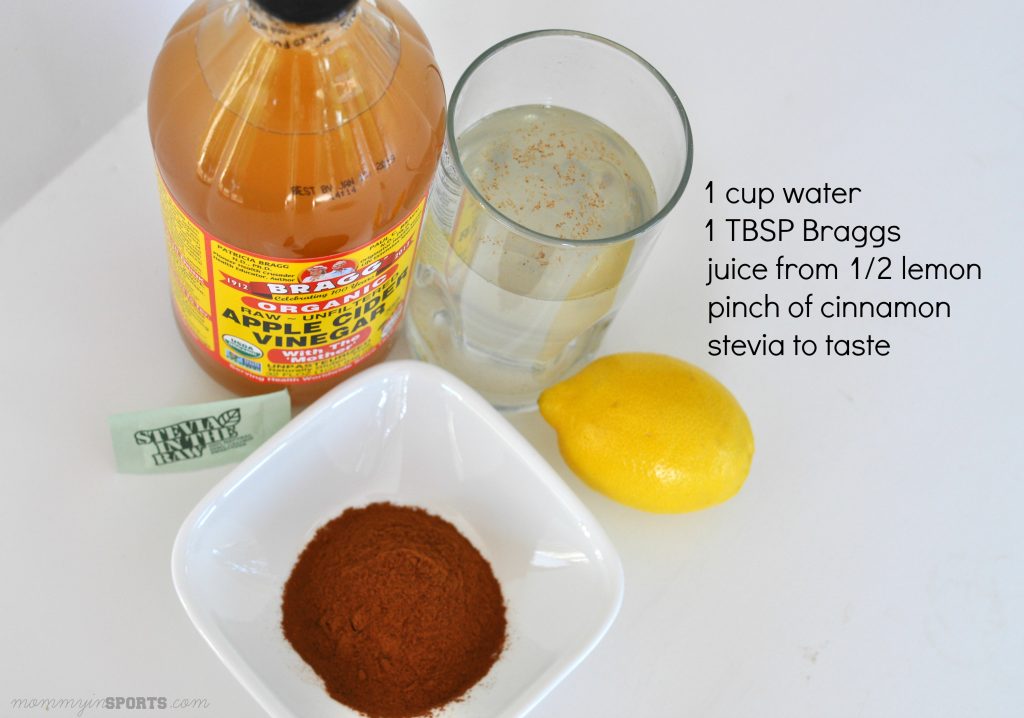 Nine times out of ten when my tummy starts grumbling I have forgotten to drink enough water. You can track your water intake daily with a Fitbit, or even write how many ounces you're drinking on your water bottles. Bottom line, not only is water good for you, it curbs your appetite. And if you want to speed up your metabolism for the day, guzzle agua as soon as you wake up! Apple cider vinegar is a good one for mornings too, here's what I drink every day.
4. PUT UP REMINDERS FOR THOSE TOUGH TIMES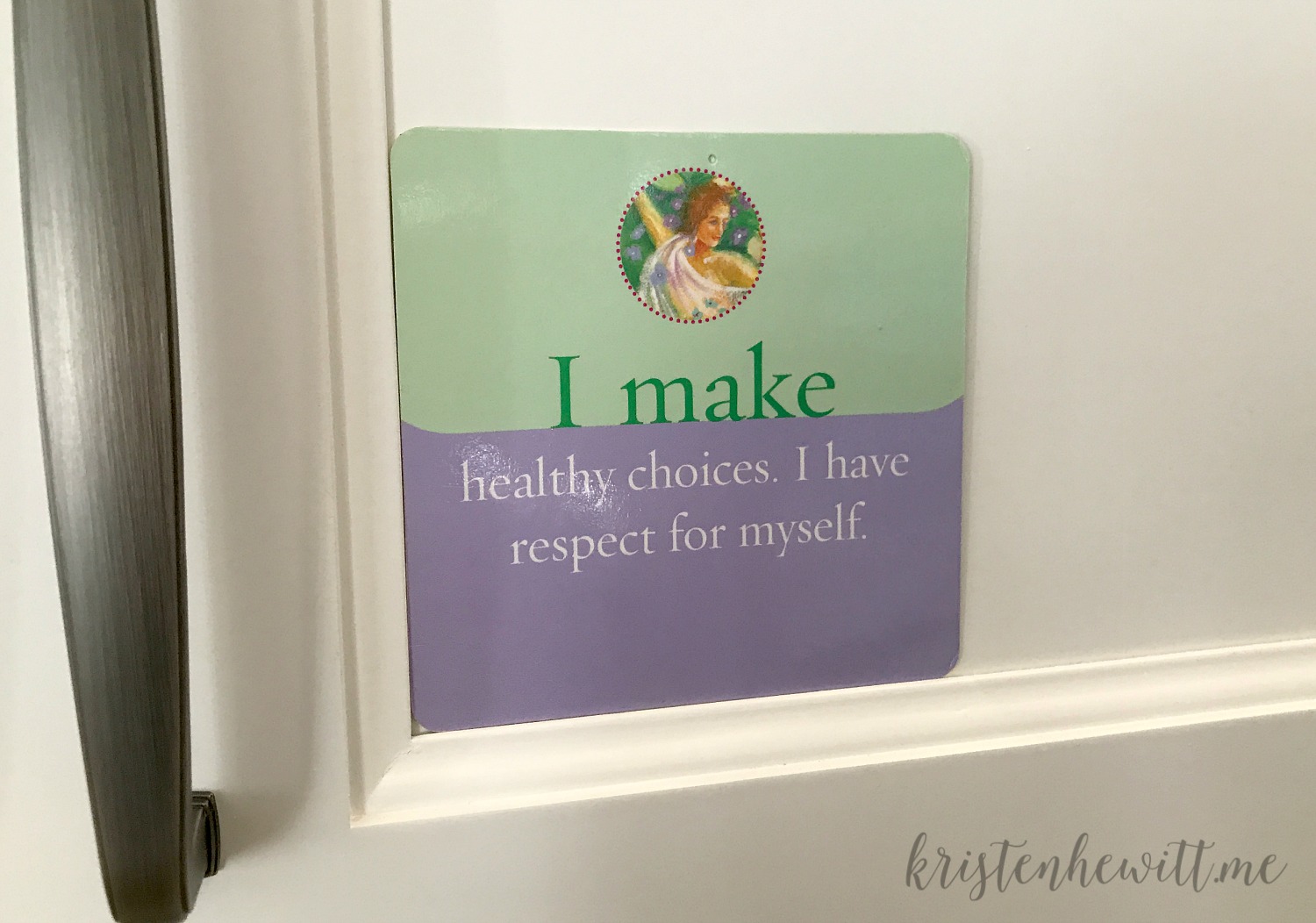 Raise your hand if night time is killer for healthy eating? Yeah, me too. I raid the cabinets looking for anything salty or crunchy. A good way to stop is to, A) chug a glass of water, or B) put notes on the cabinet or fridge, or even pictures of what you want to be! Anything to help you keep your eye on the prize!
5. CHEAT DAYS ROCK!
Everyone needs a cheat day right? It used to be for me pizza or french fries, but these days it's my sweet tooth or a glass of wine that calls my name. Plan to have a cheat day each week where you can have something special. If you have something to look forward to each week…you won't dread the changes! (too much!)
6. START SLOWLY
A lot of times people start programs like Whole 30, or Paleo, and it's too strict too soon. If you're having a hard time with the detox, give yourself permission to start slowly. With the autoimmune paleo protocol I'm on – I started with no dairy or sugar, then the next week dropped wheat. It made a big difference in my tolerance. I also cut rice and all grains which I learned was not working for me…so I added back rice and steel cut oatmeal once a week. While these diets may work for the majority, everyone is in a different health and wellness place.
Good luck sticking to your plan and remember it's progress…not perfection!
If you liked this post, then please read my healthy eating tips for busy beginners! Or Why You Need to Workout Even When You Don't Feel Like It. Don't forget to give us a LIKE on Facebook to get more healthy living motivations!