Looking for something fun to make with your kids for gifts or just to bust boredom? Our girls are obsessed with bath bombs, but we could never find any that didn't have an overpowering scent at the stores. And since our girls love Neapolitan ice cream, and coerced me into making this Neapolitan drip cake, I thought maybe we could handle bath bombs?!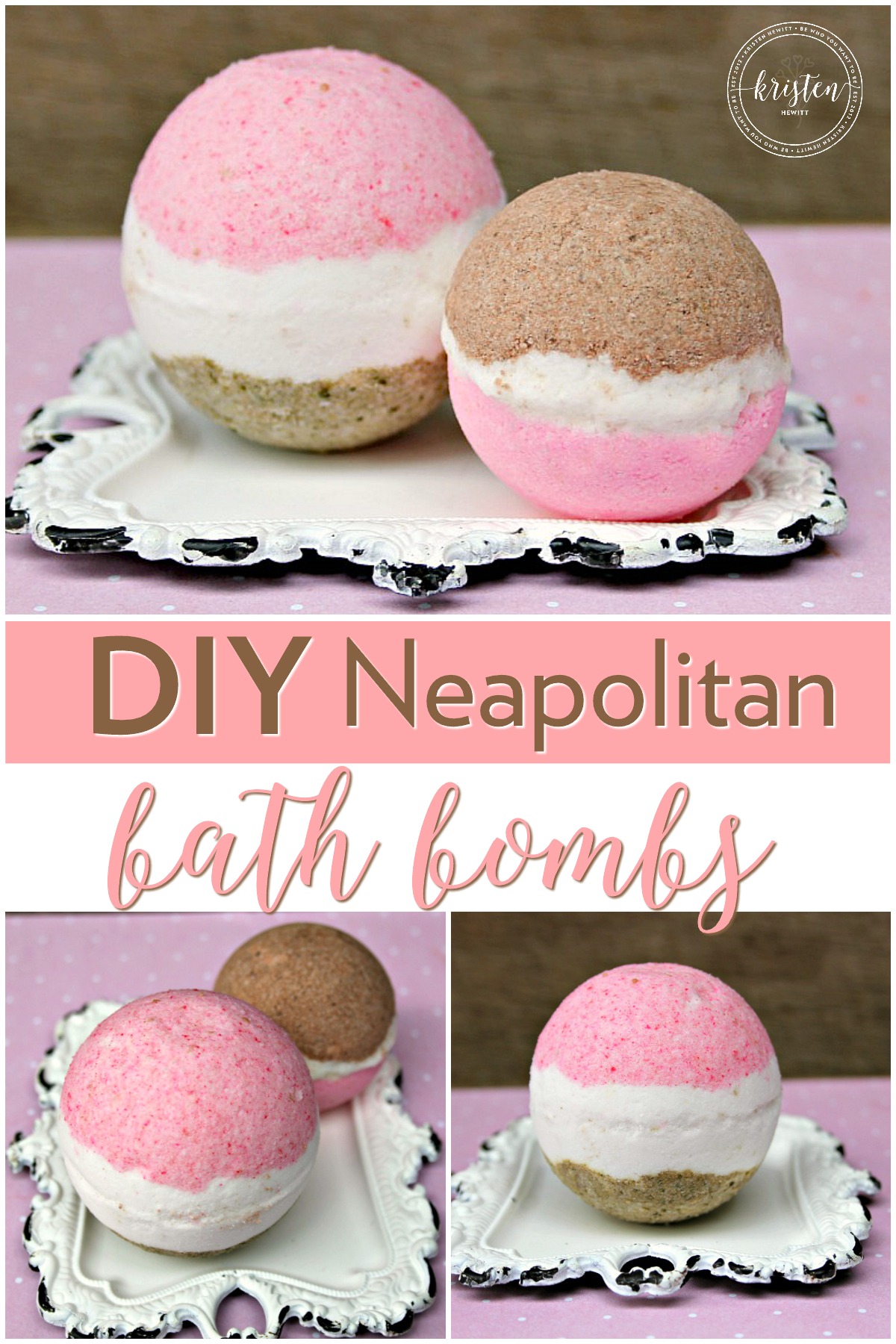 Since we are doing almost nothing this summer with my surgery recovery, art projects are a go-to in my house. We made our bucket list for the summer, and slime and bath bombs were at the top of the list!
So if your kids or you also love Neapolitan anything, here's what you need to make these amazing smelling DIY Neapolitan bath bombs!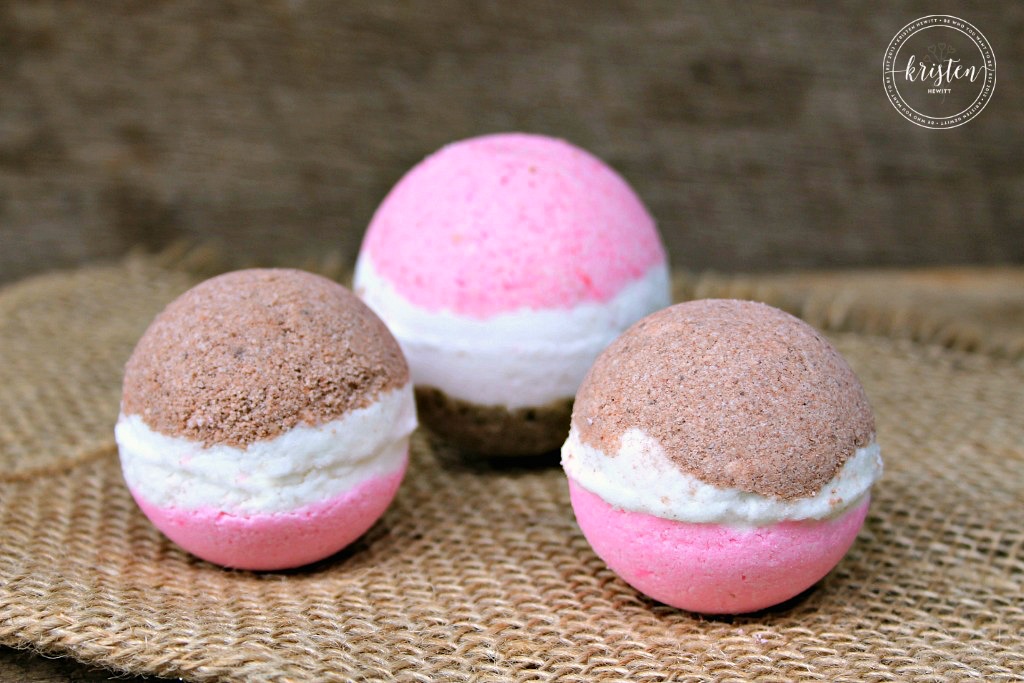 DIY Neapolitan Bath Bomb Recipe
What You Need:
1 cup baking soda
1/2 cup citric acid (It's better to buy in bulk on Amazon)
1/2 cup cornstarch
1/2 cup SLSA (Sodium Laurel Sulfoacetate) (Find it on Amazon)
1/4 cup cream of tartar
Vanilla extract
Strawberry extract
Cocoa extract
Pink food coloring ( use this soft gel from Amazon)
Brown food coloring
Water
*Spray bottle
1 large mixing bowl
2 smaller mixing bowls
Bath bomb molds (I got mine on Amazon) or silicone molds
Once you have your supplies and lots of bowls it's time to get to work! And I know this may seem like a lot to purchase, but you will have plenty on hand to make all sorts of bath bombs, and you can re-use the extracts to make homemade play dough or slime, our favorite rainy day activity!
Steps 1-5: In a large mixing bowl, add baking soda, citric acid, cornstarch, SLSA and cream of tartar. Mix dry ingredients together.
Steps 6-7: Get your three smaller bowls and evenly distribute the dry mixture into each bowl.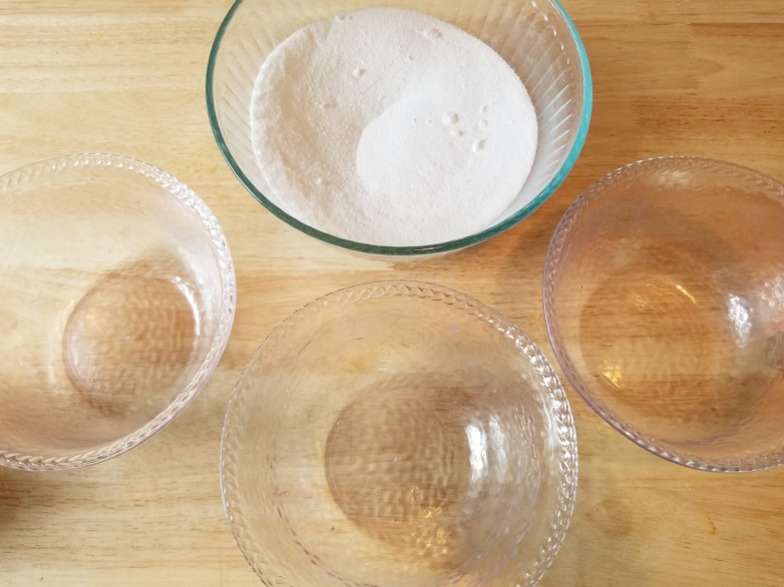 Steps 8-9: Add vanilla extract to the first bowl. Mix thoroughly.
Steps 10-12: Next add strawberry extract to the second bowl. Add pink food coloring. Mix both into dry mixture thoroughly.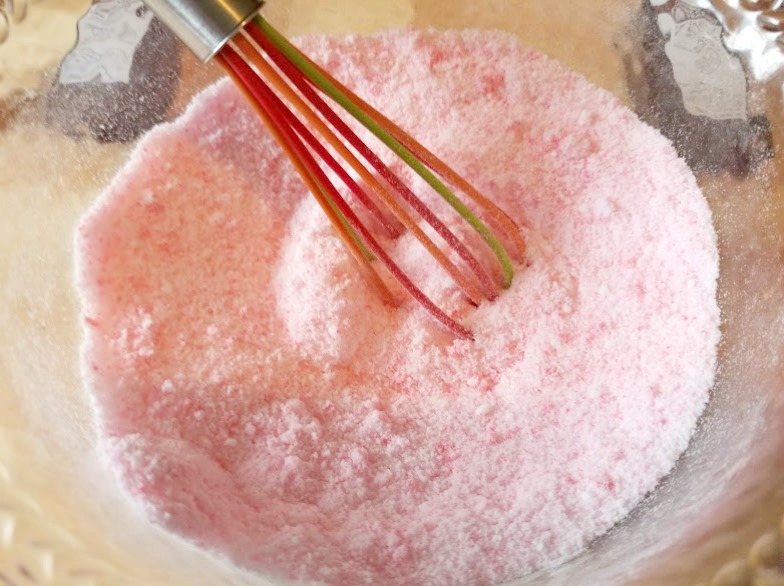 Steps 13-15: Repeat steps 10-12 with the cocoa extract and brown food coloring.
Steps 16-18: Add one teaspoon of water to the "vanilla" bowl and mix. Repeat until the mixture forms a ball in your hands. Repeat this for the strawberry and chocolate bowls.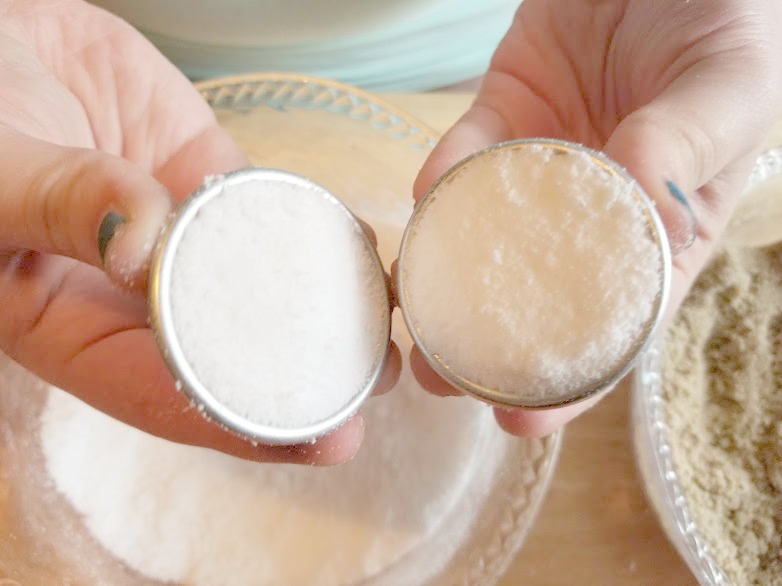 Steps 19-19d: Take a bath bomb mold or your silicone mold and press the chocolate bath bomb mixture into half of one mold. Repeat with the strawberry mixture. Add the vanilla to both sides and press together.
Leave molds overnight to harden. (I put mine in the freezer, but this is optional.) The next morning, carefully open the bath bomb mold or pop the bombs from your silicone mold. Store in an airtight container until ready to use in the bath. These smell amazing!
Here's a video to show you how it's done:
And wouldn't these make great gifts? Yes, I'm already thinking ahead to the holidays and for teachers! We love making DIY homemade gifts and these are the bomb. Literally.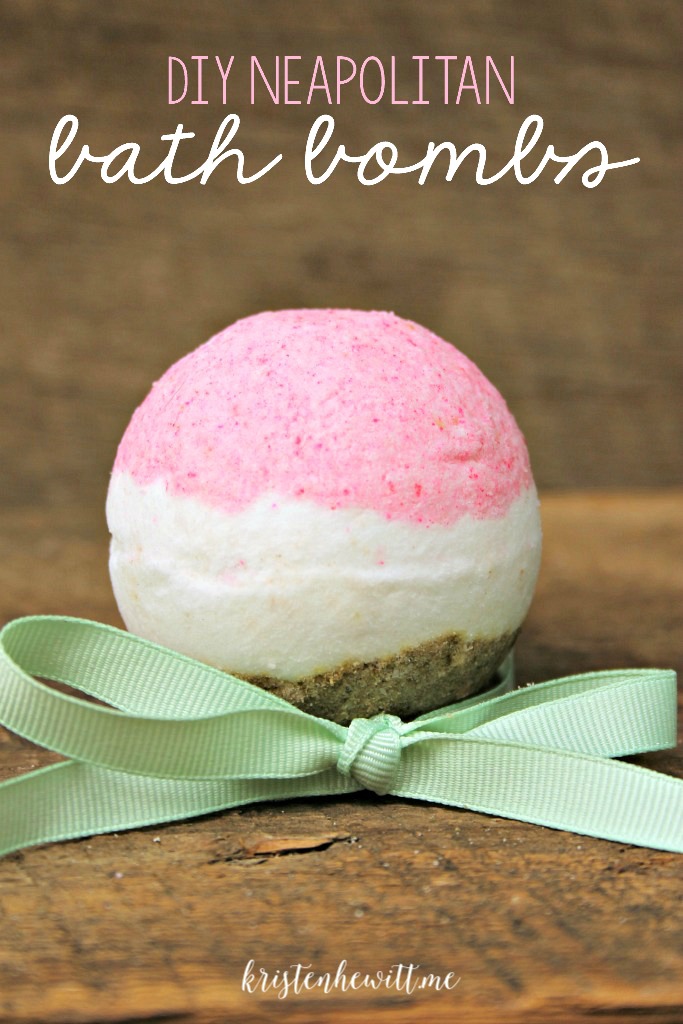 If you make these drop me a note on my Facebook page and show me how they turned out! You might also like to see our Neopolitan Drip Cake.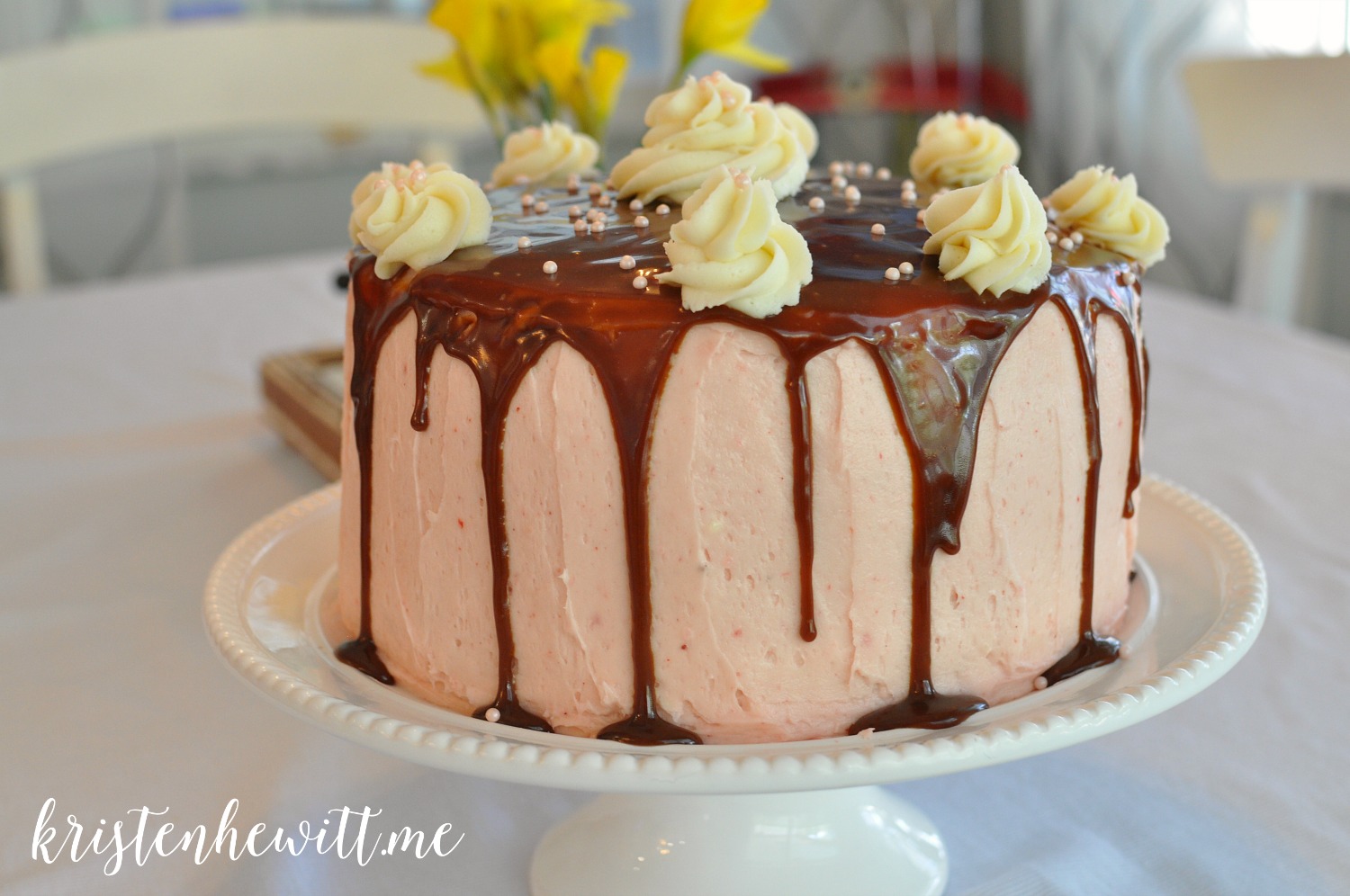 Or check out our DIY Homemade Baby Food Jar Candles!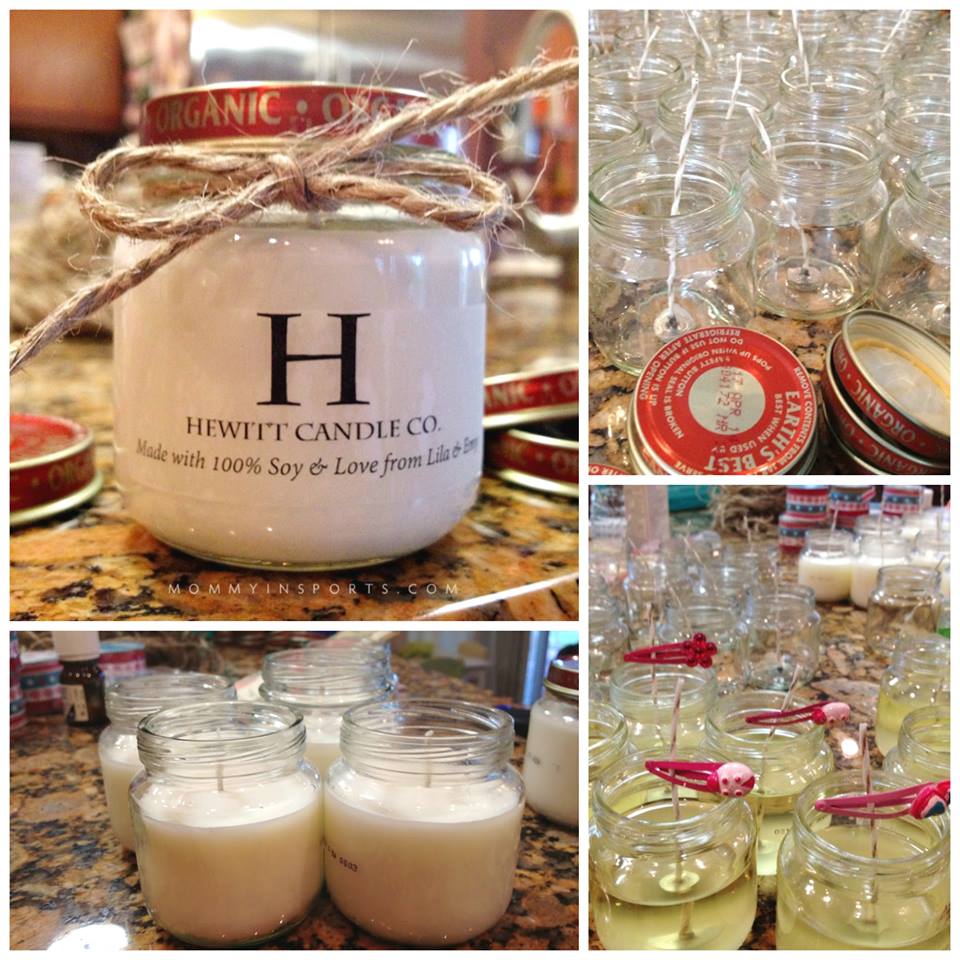 And don't forget to check out my DIY Archives where I have loads of playdough recipes and other fun crafts!