Since our girls were born, our priorities shifted when it came to gift giving during the holidays. Instead of running to the mall to pick up something quick, we really take the time to hand make something each year for everyone on our list. We pick one project, and spend time over Thanksgiving weekend to work together on DIY homemade holiday gifts for our friends, family, and teachers. Kids are naturally proud when they create something on their own, and it helps them understand that giving can be more fun than receiving.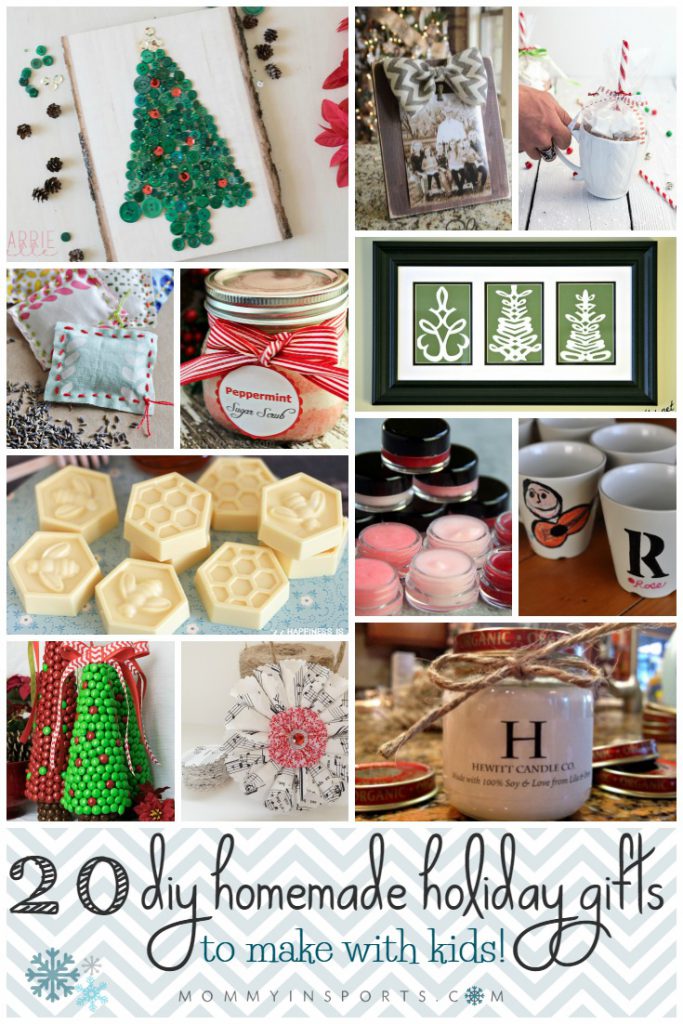 Would you like to start this tradition but not sure if you can handle being crafty? Let me assure you, I have the patience of a gnat but have found a way to overcome my fear of the glue gun! If I can do this, so can you! All it takes is a little planning and teamwork with your family! And keep in mind, if you aren't into Black Friday, you can just run to Michael's or Hobby Lobby the day after Thanksgiving to pick up supplies at a mucho discount. Here are 20 DIY homemade holiday gifts that I like to make, I hope you're inspired too!
20 diy homemade holiday gifts to make with kids!

Good luck crafting and Happy Holidays! What are your favorite DIY homemade holiday gifts to make with kids?