Every year most of us do the same thing. We see the turning of the New Year as a fresh start and we make resolutions to wipe the slate clean. Many of us choose health goals like to lose weight, or eat healthier in the New Year. Some make career resolutions, or home organization goals, while others simply choose a word. The problem is 92% of people never achieve their resolutions, leading to more disappointment in ourselves.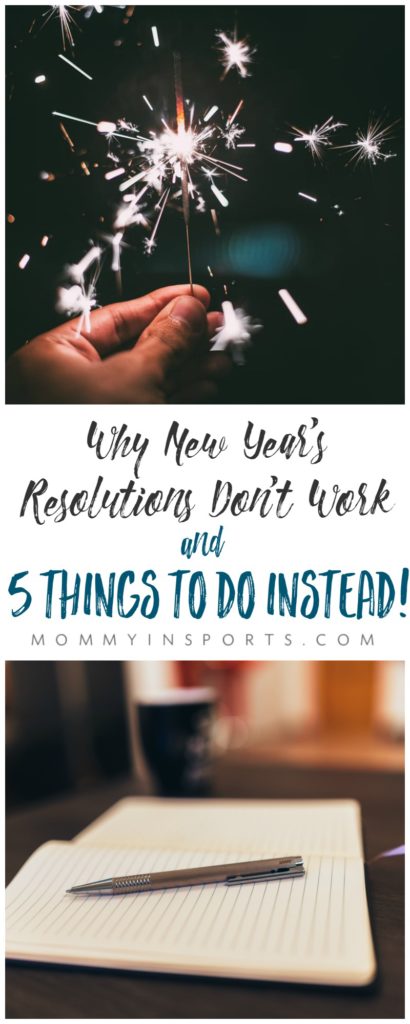 I once asked my husband when we were dating what his plans for life were. I remember the conversation vividly, we were sitting in a bar in Key West when we were just starting to fall in love. I talked of living in the mountains, owning a bakery, traveling the world, I had (and still have) so many dreams! After listening to me go on forever he simply said "If you don't have expectations, you can't be disappointed". I was like, "HUH? What is this dude talking about?"
But I get it now.
Sure he has goals and plans, but he doesn't base his entire happiness around expectations. He doesn't put undo pressure on himself, he navigates the choppy waters of life and adjusts when he needs to. So this year instead of falling into the media trap of making a New Year's resolution and feeling like we have to make a change, we all could do this instead.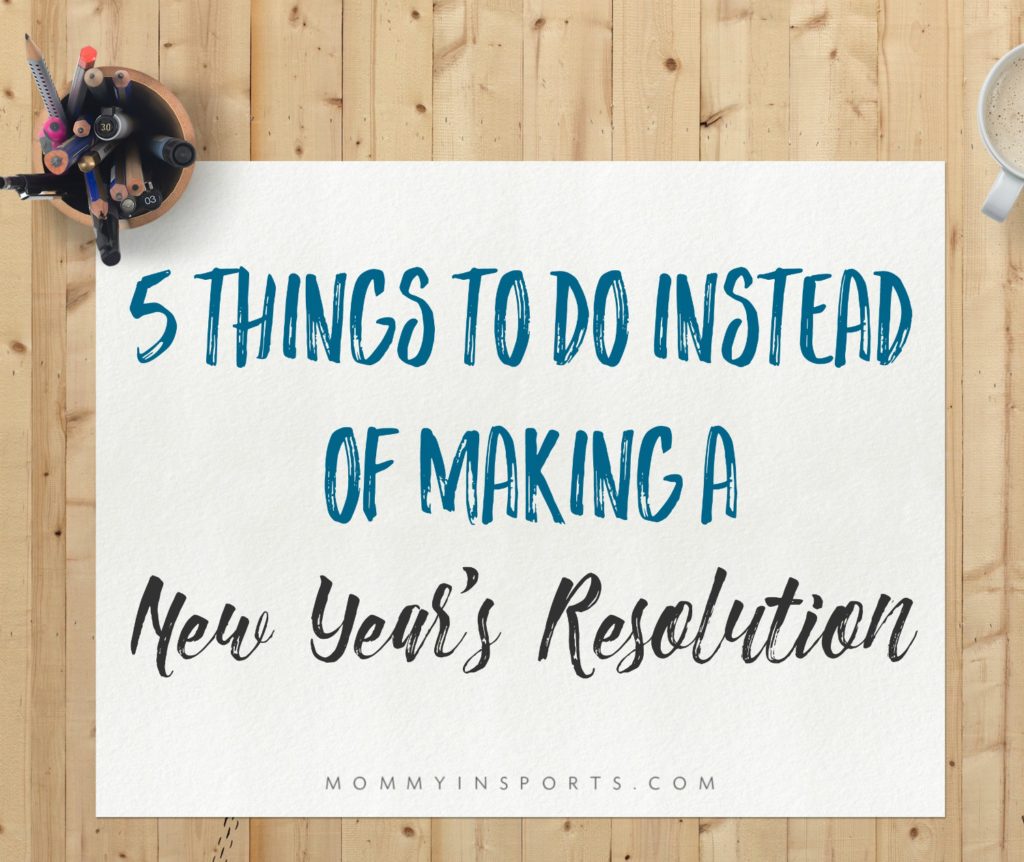 5 things to do instead of making a new year's resolution
Make a List of This Year's Wins
Before you look ahead, how often do you really celebrate your wins? I rarely do, and learned the importance from Business and Life Coach Tara Newman. So many of us have accomplished more than we realize, and now's the time to celebrate. Make a list of all of your positives from the past year, and give yourself a pat on the back!
Start a Gratitude Journal
After you've made your win column list, keep writing! What are you thankful for this year? Gratitude has been a huge shift for me and is so important to attracting what you need and want in your life.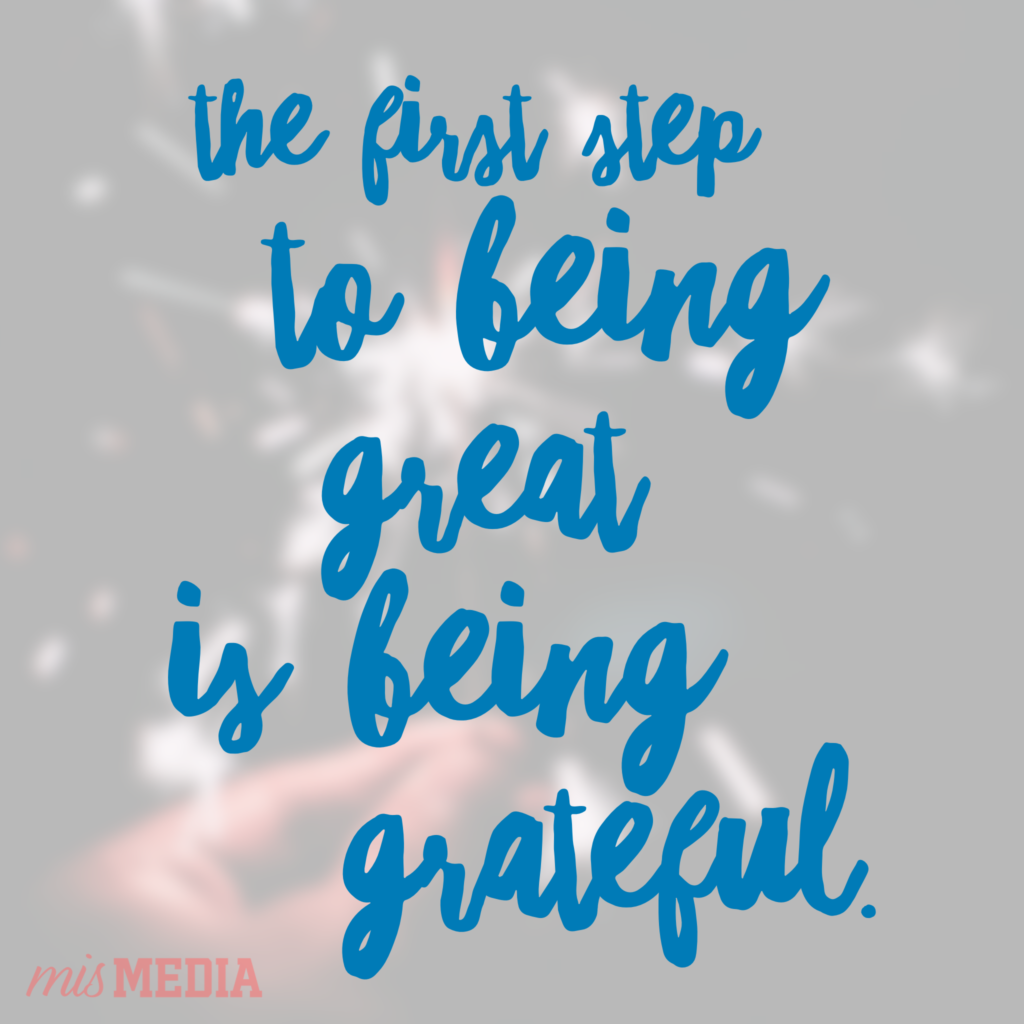 Make a Vision Board
Each year I make a vision board with the things I want in my life for the coming year. Not just health goals, but photography classes, a puppy, a dream trip, anything that helps me visualize what I want my life to be. I was surprised last year when this blog wasn't on my board. (News on that later!) I even used a vision board when we were going through IVF. The law of attraction works ya'll. See that new kitchen? I got it last year when we had a flood. Sure it might be coincidence, but I believe in the laws of attraction. (Here's our new kitchen reveal btw, so awesome!)
Here are my step by step instructions to make a vision board that works for you!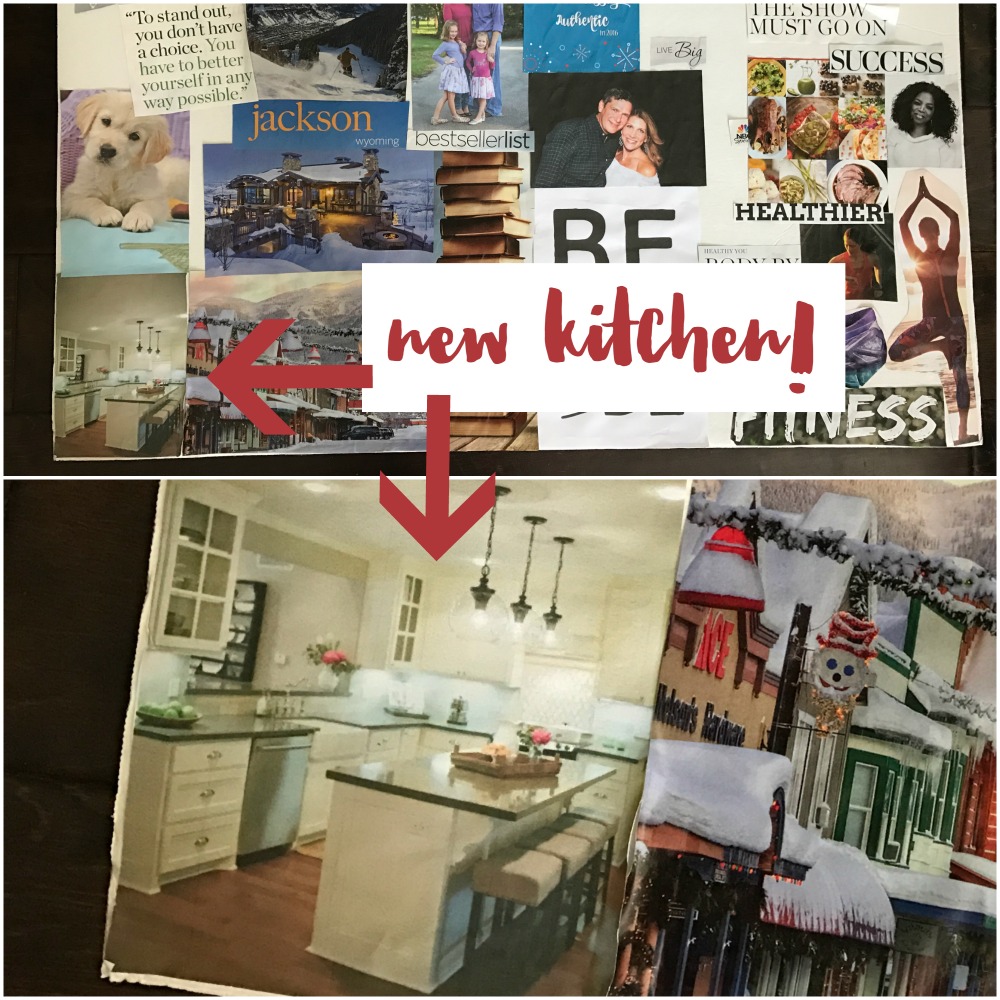 Do More, Do Less
Sometimes when looking at the New Year, we all want to just go for it. But it's easier if we just pick one thing we want to do more of, and one thing we want to do less of. For example for me it's more ME time (ie reading, working out, writing) less stress. So saying NO will be really important for my personal growth and happiness. A friend of mine told me he wants more exercise and less worrying. You see where I'm going with this?! What will you do more and less of in the coming year? Here's one of my favorite posts that might encourage you to stop doing all the things!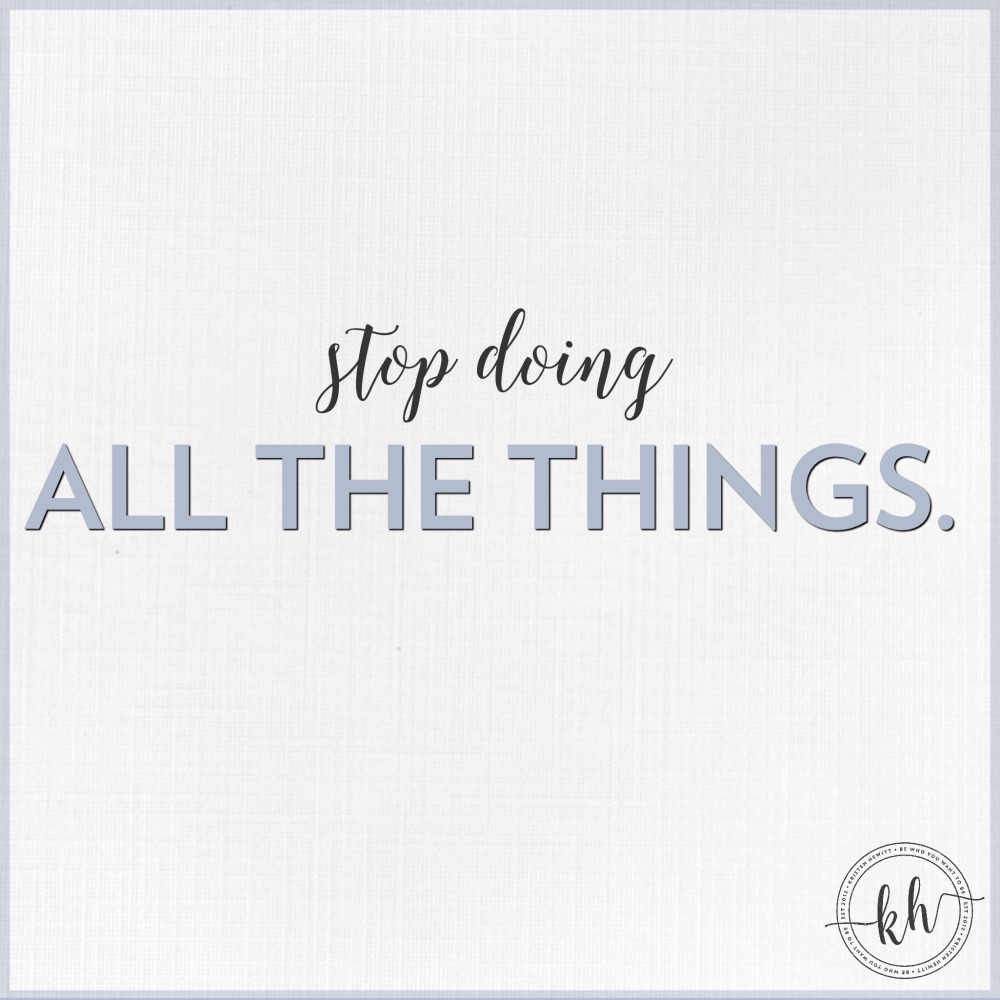 Break Up Goals into Mini Goals
Want to start a blog or change careers? Or maybe re-do a part of your home, or really want to lose that weight? Well look at the ultimate goal and then break it up into easily attainable pieces. Maybe for the first month, it's cut soda. Then the second month it's workout two times a week. Or if you want a new job spend January brainstorming what you're good at. That way you can slowly work toward your resolution without pressuring yourself if you slip here or there.
The winter solstice is a great time to go within and discover what it is we really want. So before you take a leap and decide to make New Year's resolutions, take some time to really focus on what it is your heart wants. Good luck and may we all be blessed in the coming year!
Did you like this post? Then get daily inspiration over on my Facebook page. And read more about vision boards here!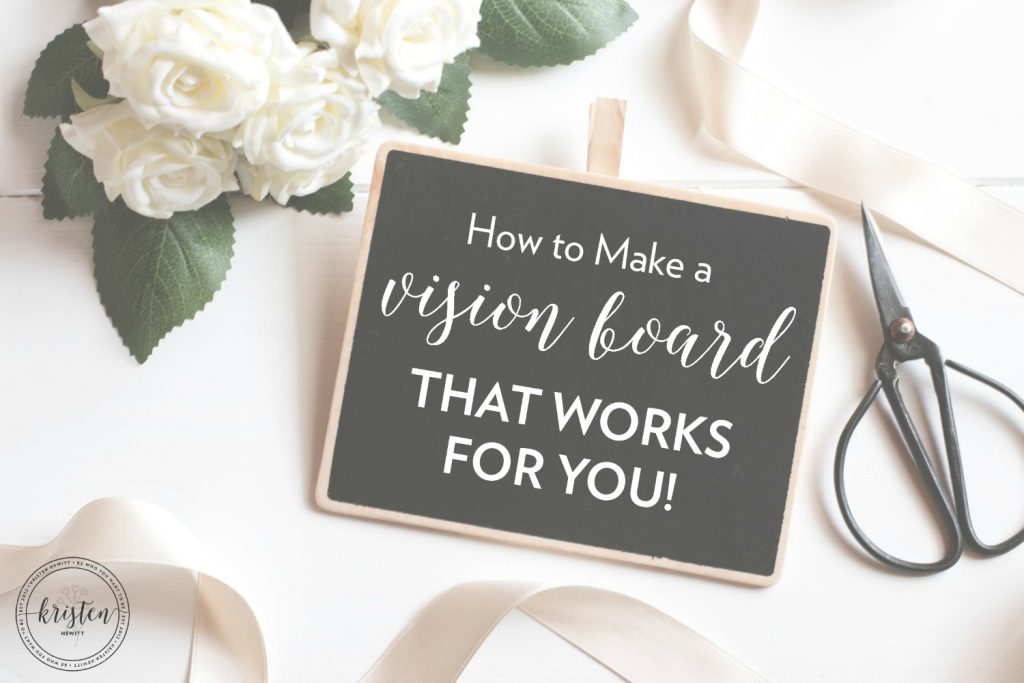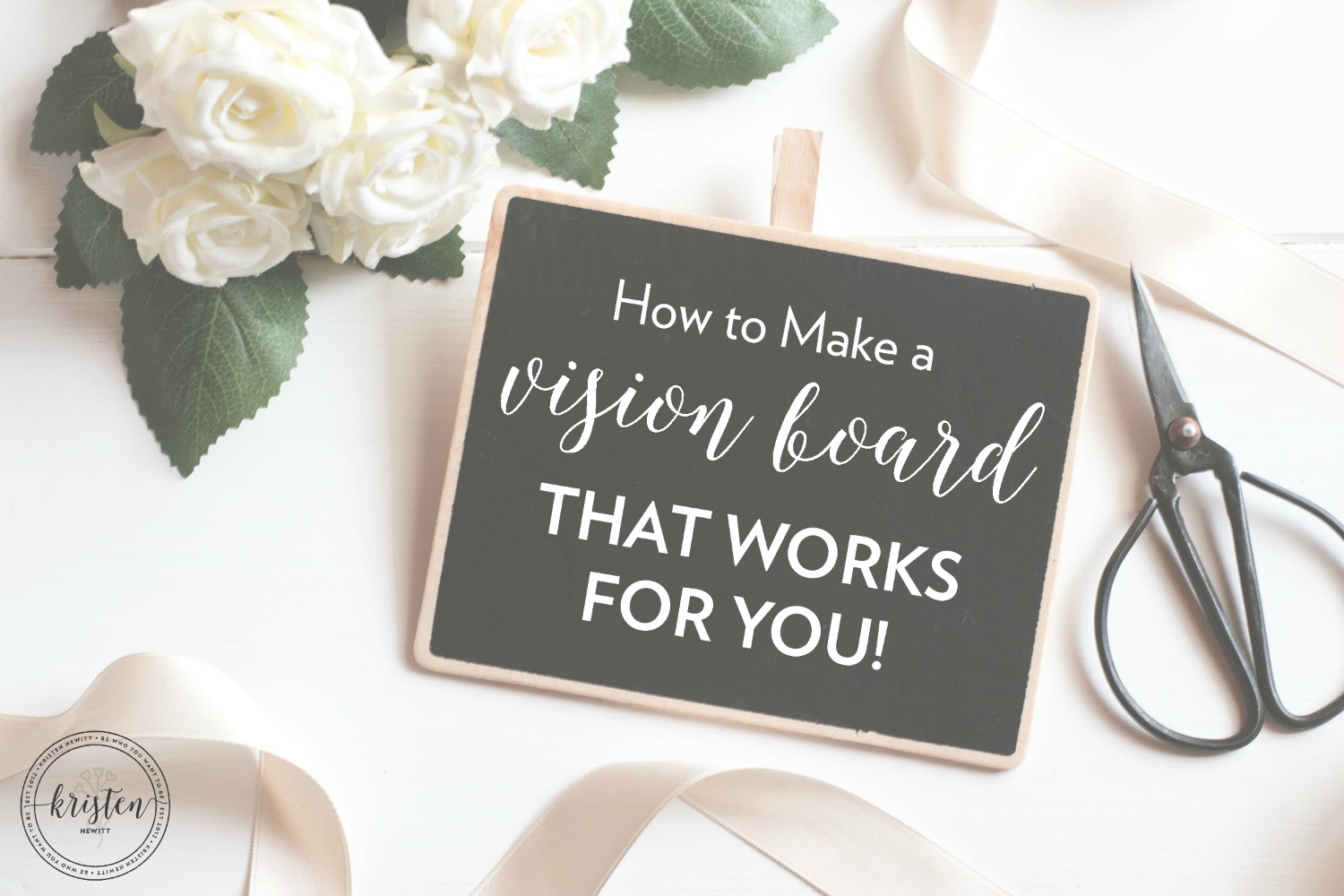 And read more about how to get what you really want here.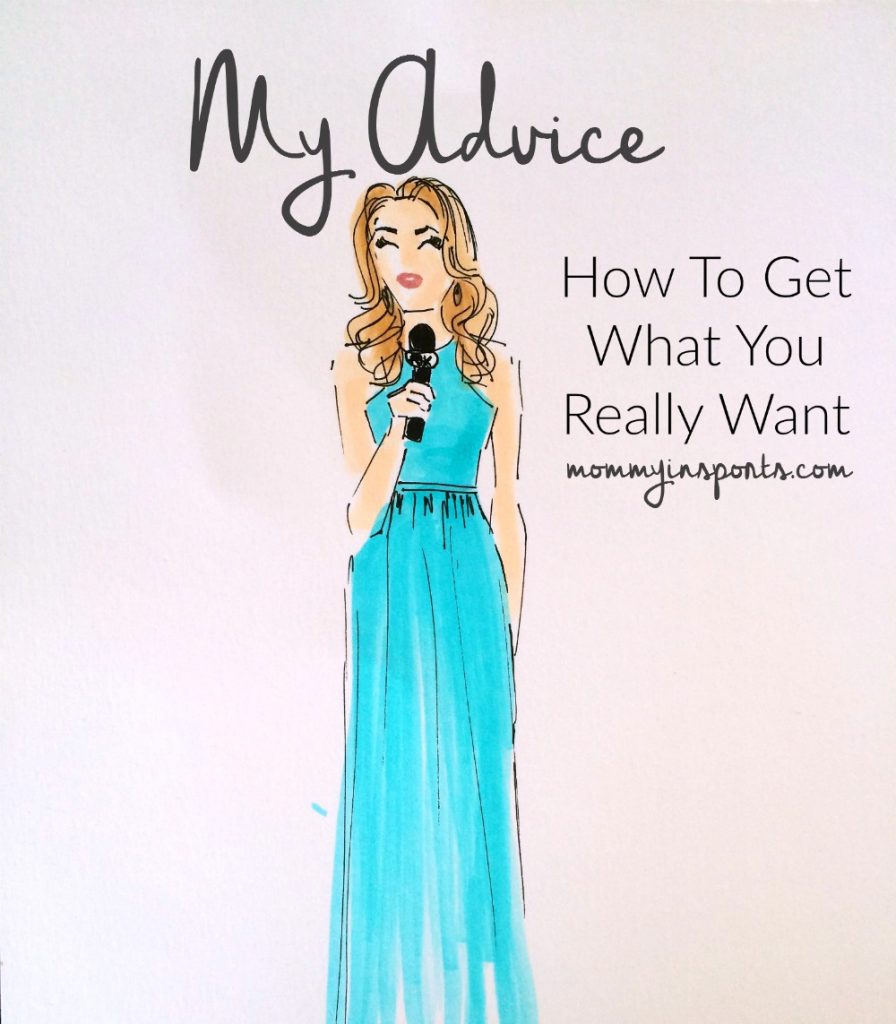 And don't stress if you don't attain your goals right away, this is why we celebrate failure.