Disclaimer: I was not hired to write this post by Lucky's Market, I'm just smitten. But they can totally love on me if they want! Oh, and this post contains Amazon affiliate links.
When I heard the news that you could now shop for groceries while sipping wine here in South Florida, I had to check it out pronto. Lucky's Market, the small chain owned by chefs Bo and Trish Sharon, opened it's 21st location in Plantation, FL, the 2nd South Florida location. And after I dropped off our daughter at school, it was time for a quick stop to see what the natural and organic grocer might offer.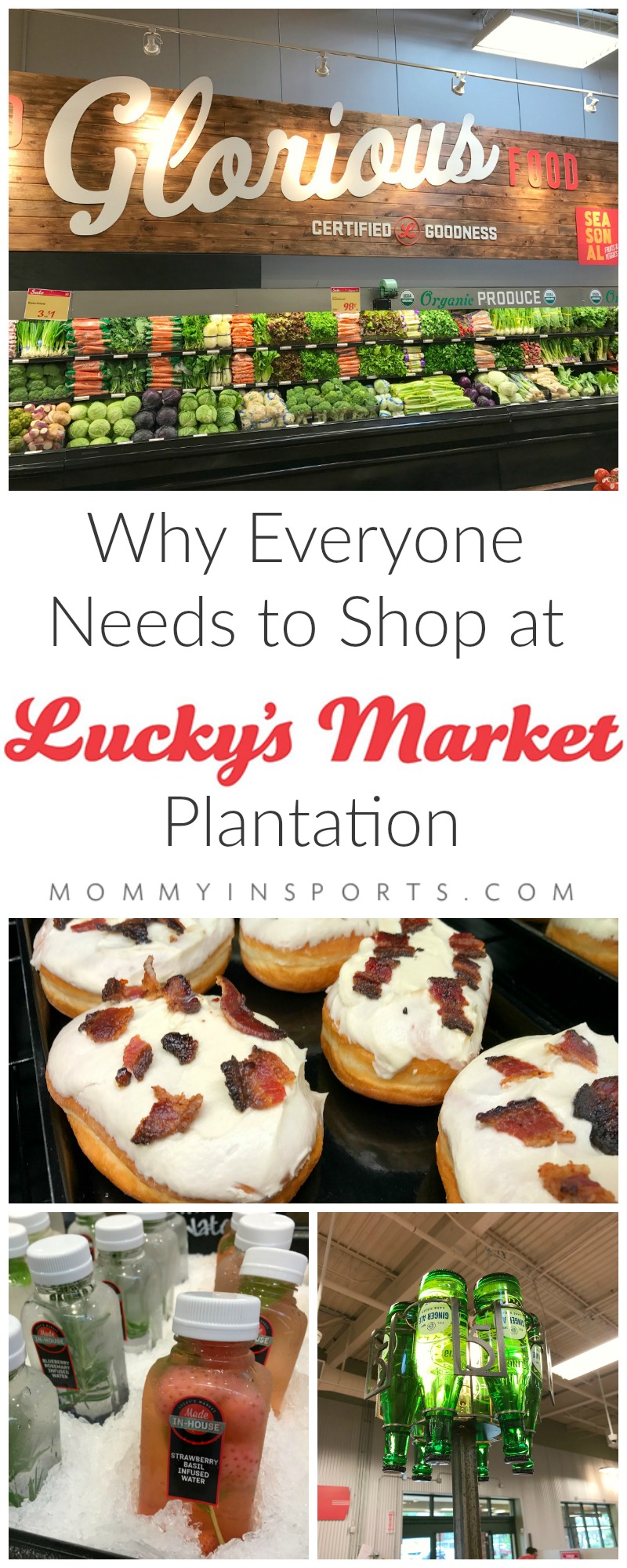 I was not disappointed.
When I entered the store I asked an employee, "What's Lucky's Market was known for?" His response was one word, "Bacon." So that's where our cart steered us, and yes, they smoke their own bacon in-store.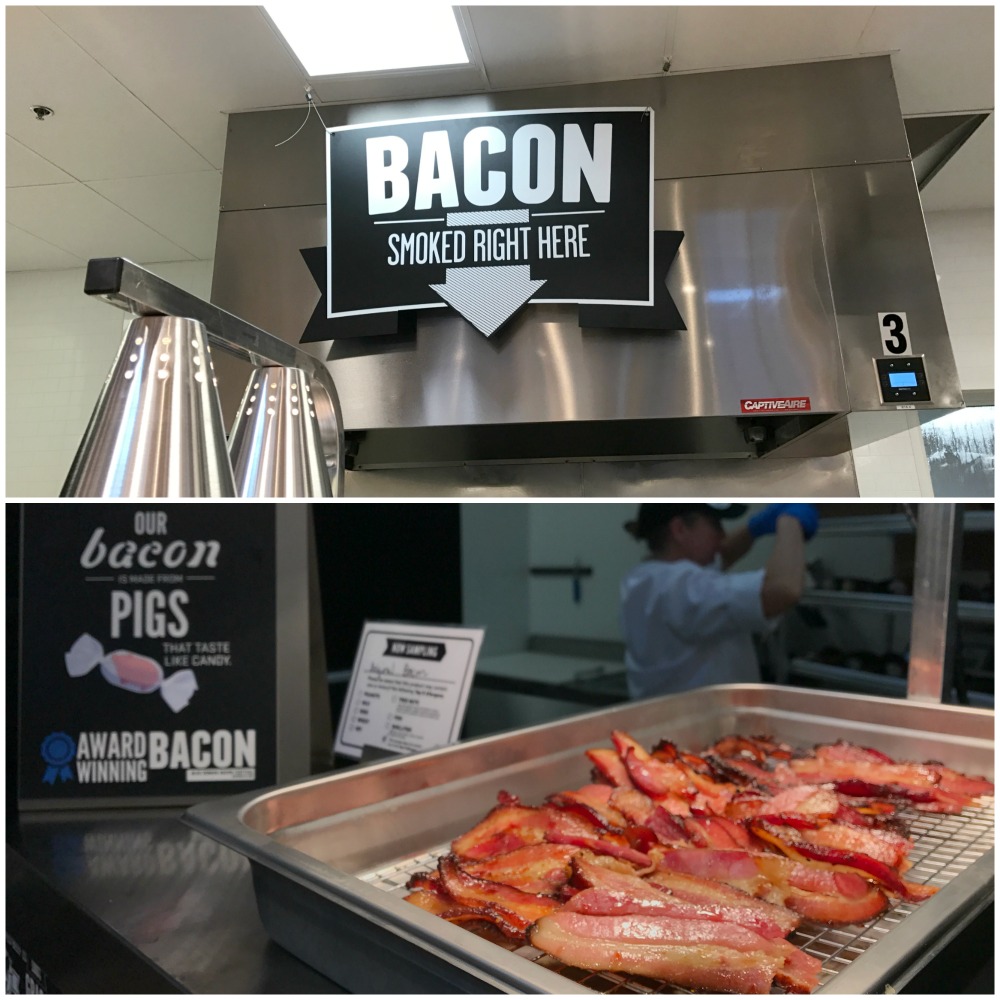 And it is simply delicious. It's not surprising that they found a way to use it in their bakery as well.
Lucky's Market's website boasts this anthem;
We believe good food shouldn't be a luxury, it should be a right. If you don't want to eat things like pesticides, antibiotics and growth hormones, you shouldn't have to. Natural and organic food shouldn't be priced out of your reach."
Can I get an AMEN?
Lucky's Market is basically a mix of Whole Foods, Fresh Market, and Trader Joe's, at affordable prices. They have a huge assortment of organic produce and the prices really are amazing. I scored three Hass avocado's for $1.00, a big bag of apples for the girls for just $3.99, and a bag of fresh brussel sprouts for $3.00.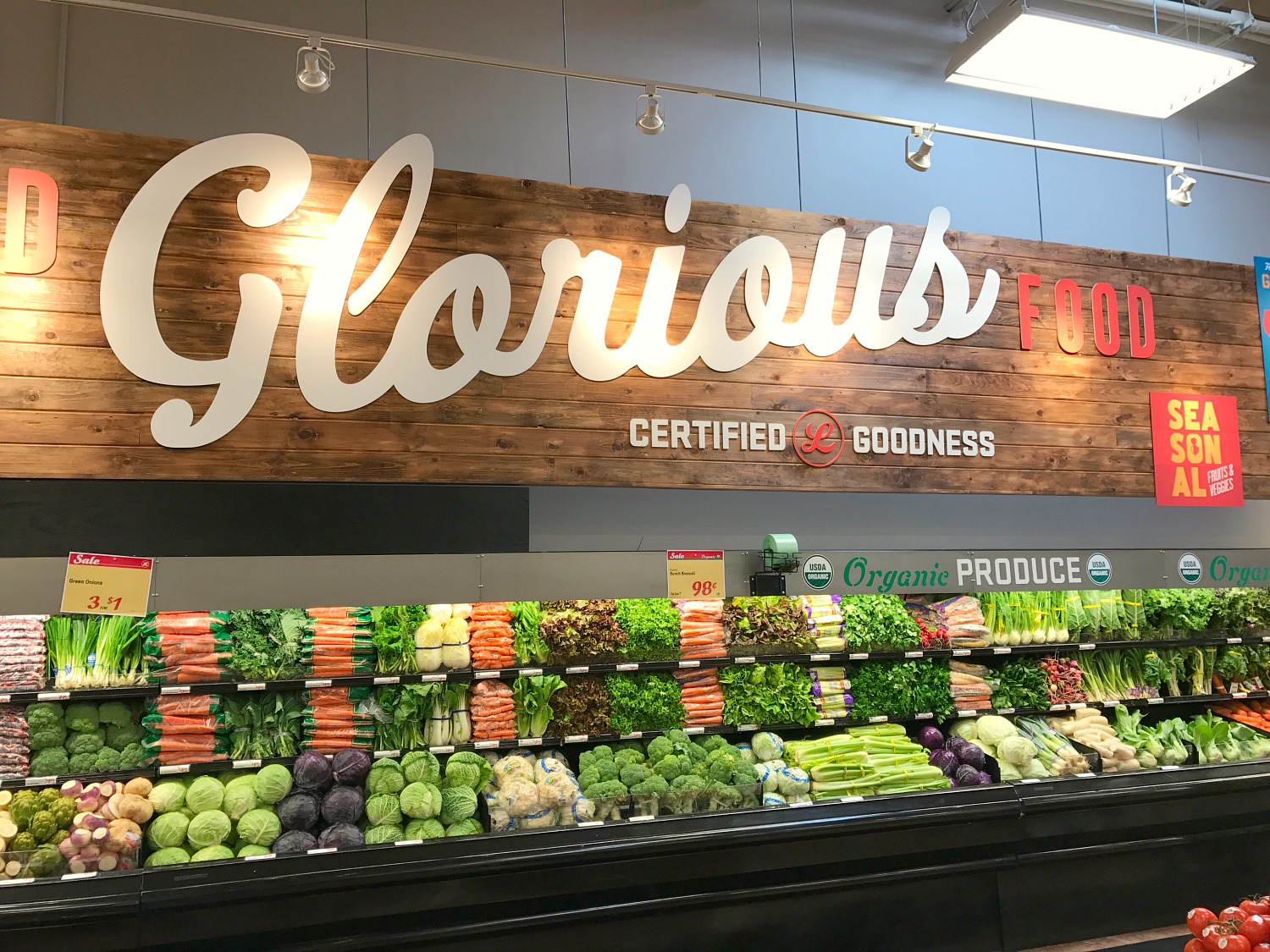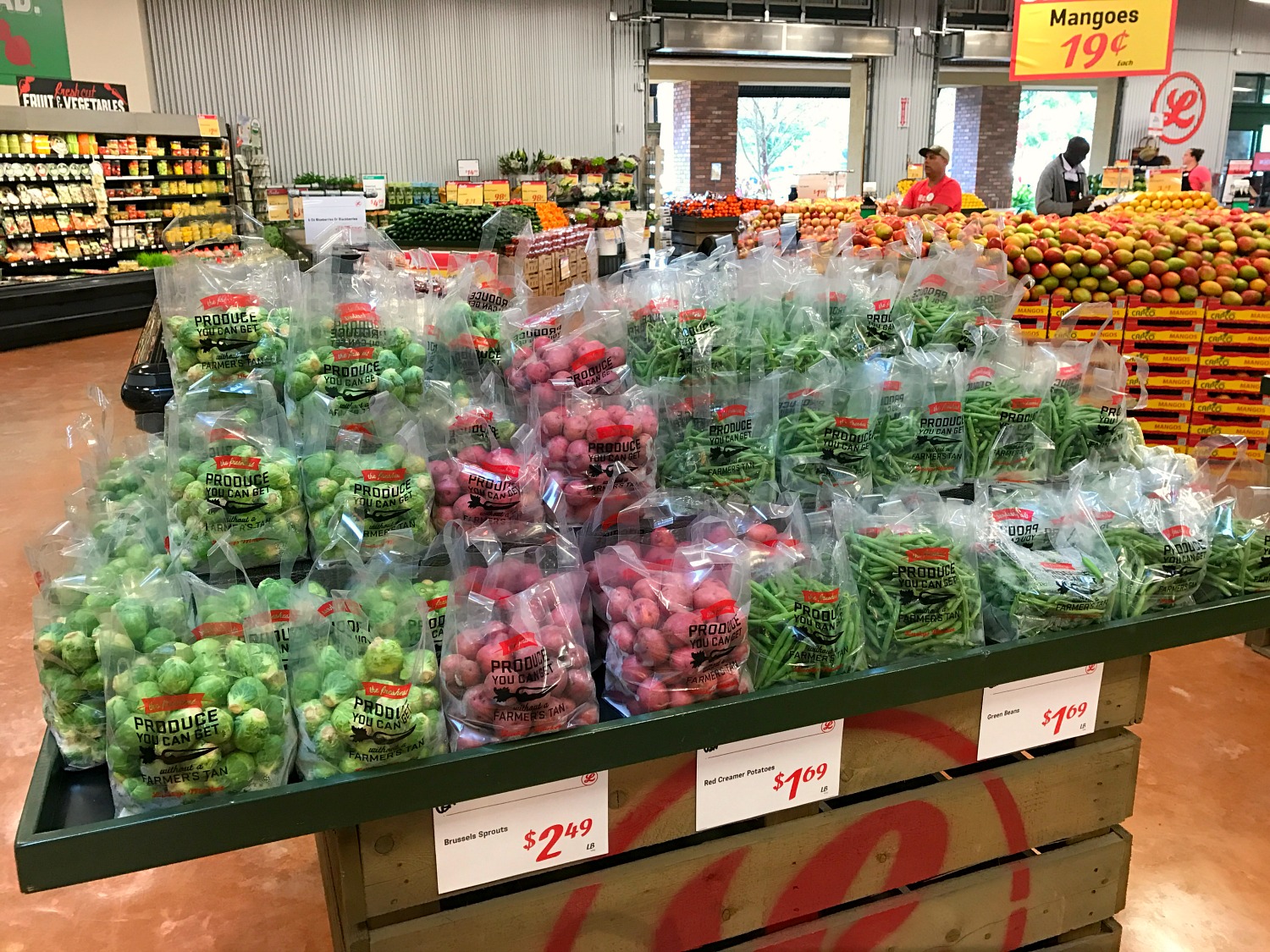 They also have the largest assortment of gluten-free and alternative baking flours I've ever seen! This Paleo baker was in heaven imagining the possibilities.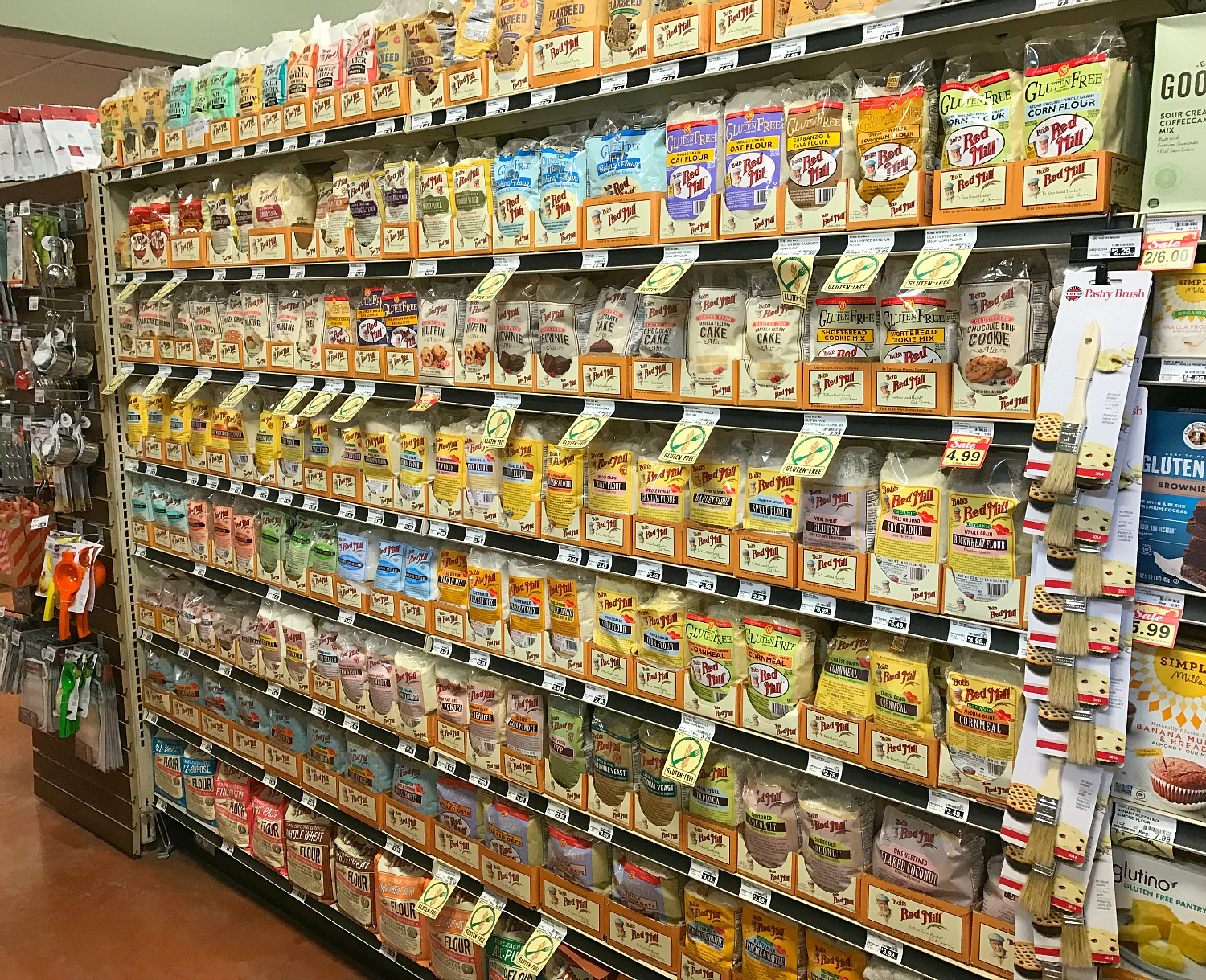 I was also impressed with the apothecary section, which had so many products I normally have to buy from Amazon. I couldn't believe the assortment of protein powders including my favorite SunWarrior. And I normally use Elderberry syrup in our girls immune boosting smoothies, but they had actual elderberries!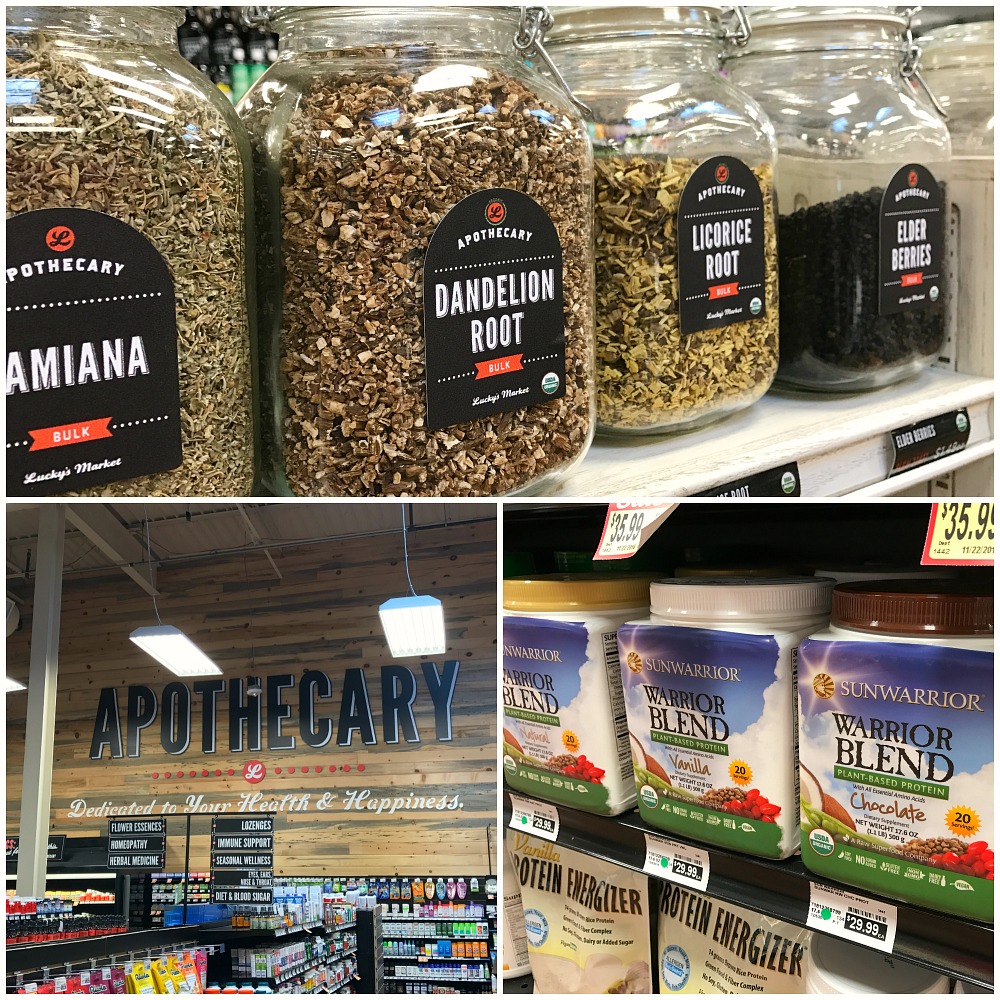 Of course there's a huge wine and beer section, which is it's own warehouse part of the 45,000 square foot store. I didn't peruse this since it was 8:00am and I had a sick little girl with me, but the selection looked fantastic with reasonable prices.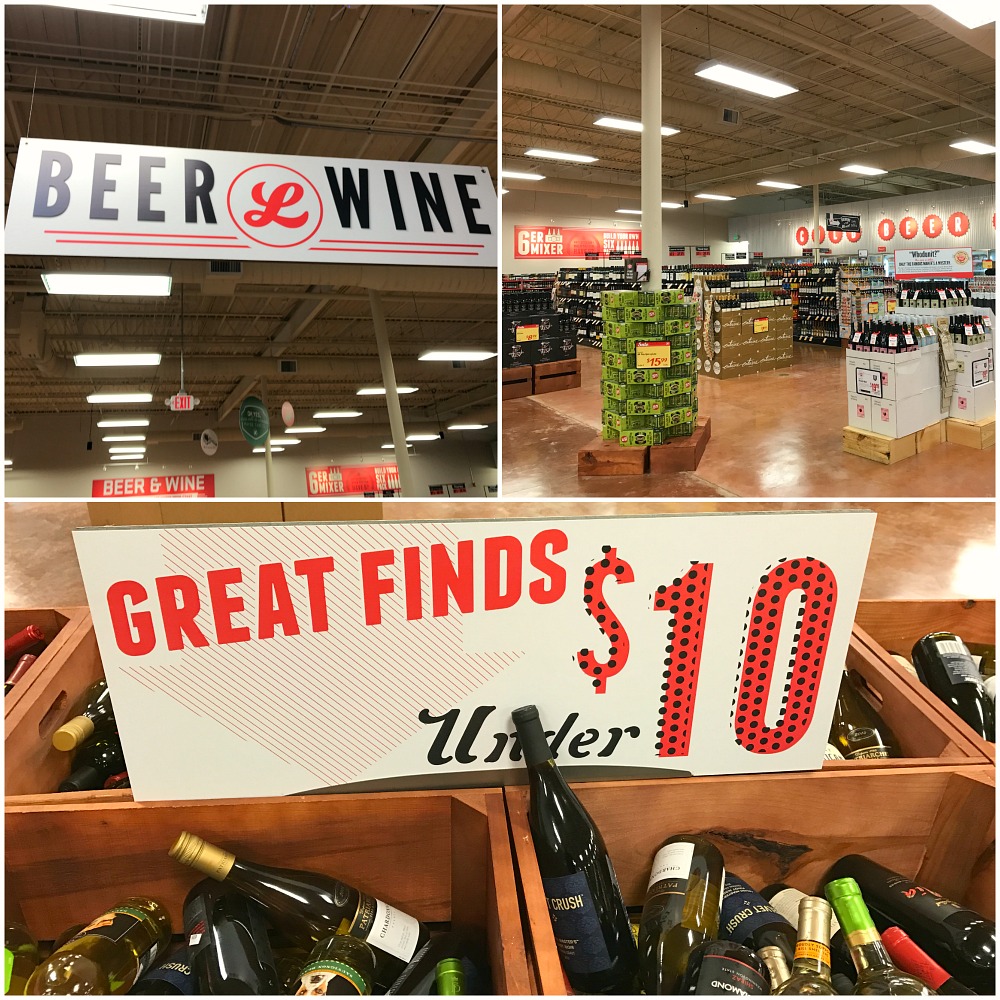 Much like Whole Foods and Fresh Market, Lucky's Market has a small selection of soups, nice salad bar, and pre-made dinners in a cold case.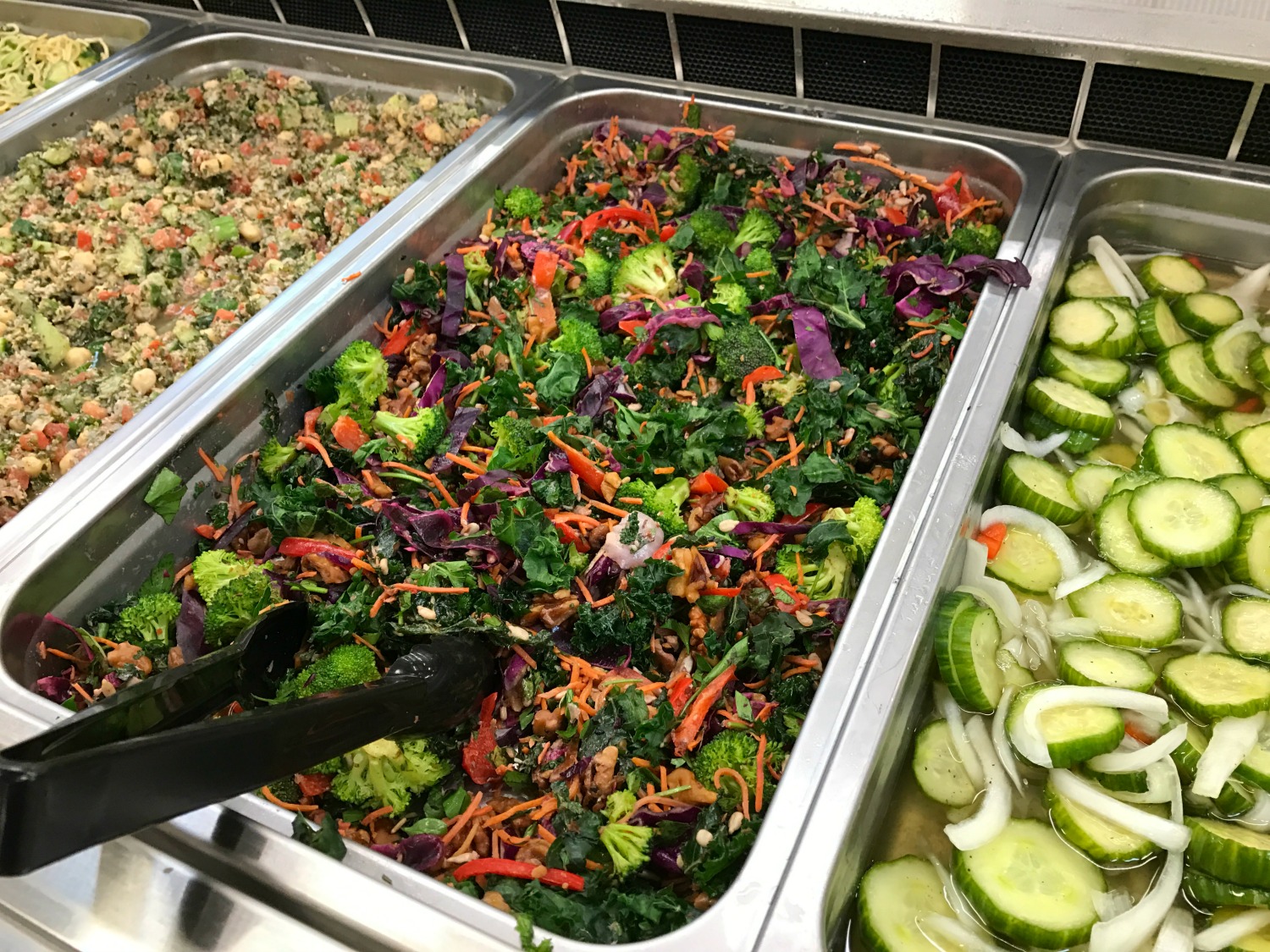 They also have aisles of nuts, seeds, grains, and candy!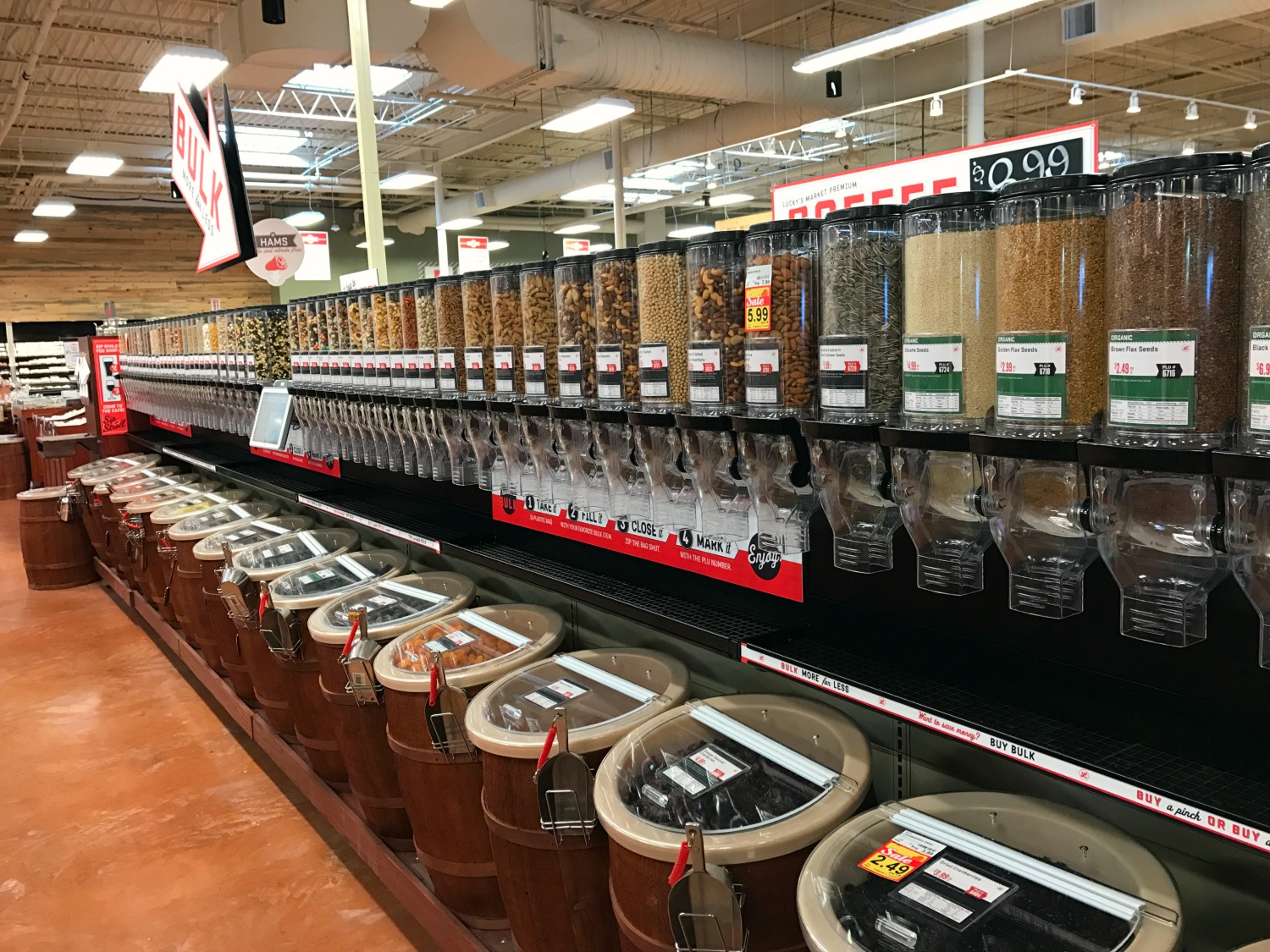 I've removed food dyes from our diets, but our little one was so so excited to find candy drops (aka healthy M&M's) we could buy.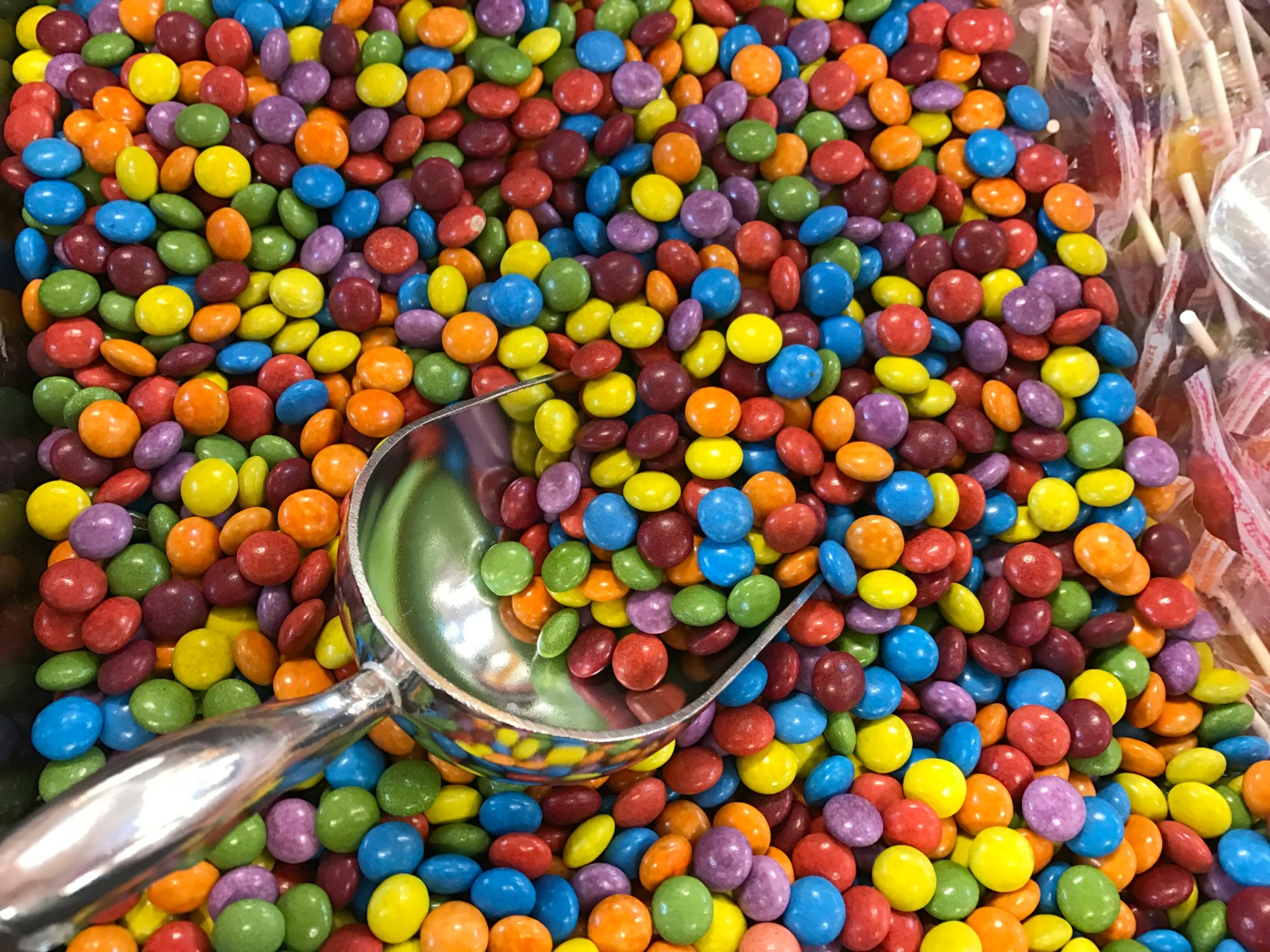 And I was excited to discover their huge selection of smoothies and infused water. I'm obsessed with infusing water as this is a great way to keep our kids hydrated!
Strawberry Basil was a hit with the whole family!
Oh and remember how I told you that you can sip wine while you shop? As soon as you walk in to Lucky's Market you'll find this 'bar' where you can pick up a beer, wine, coffee, tea…whatever!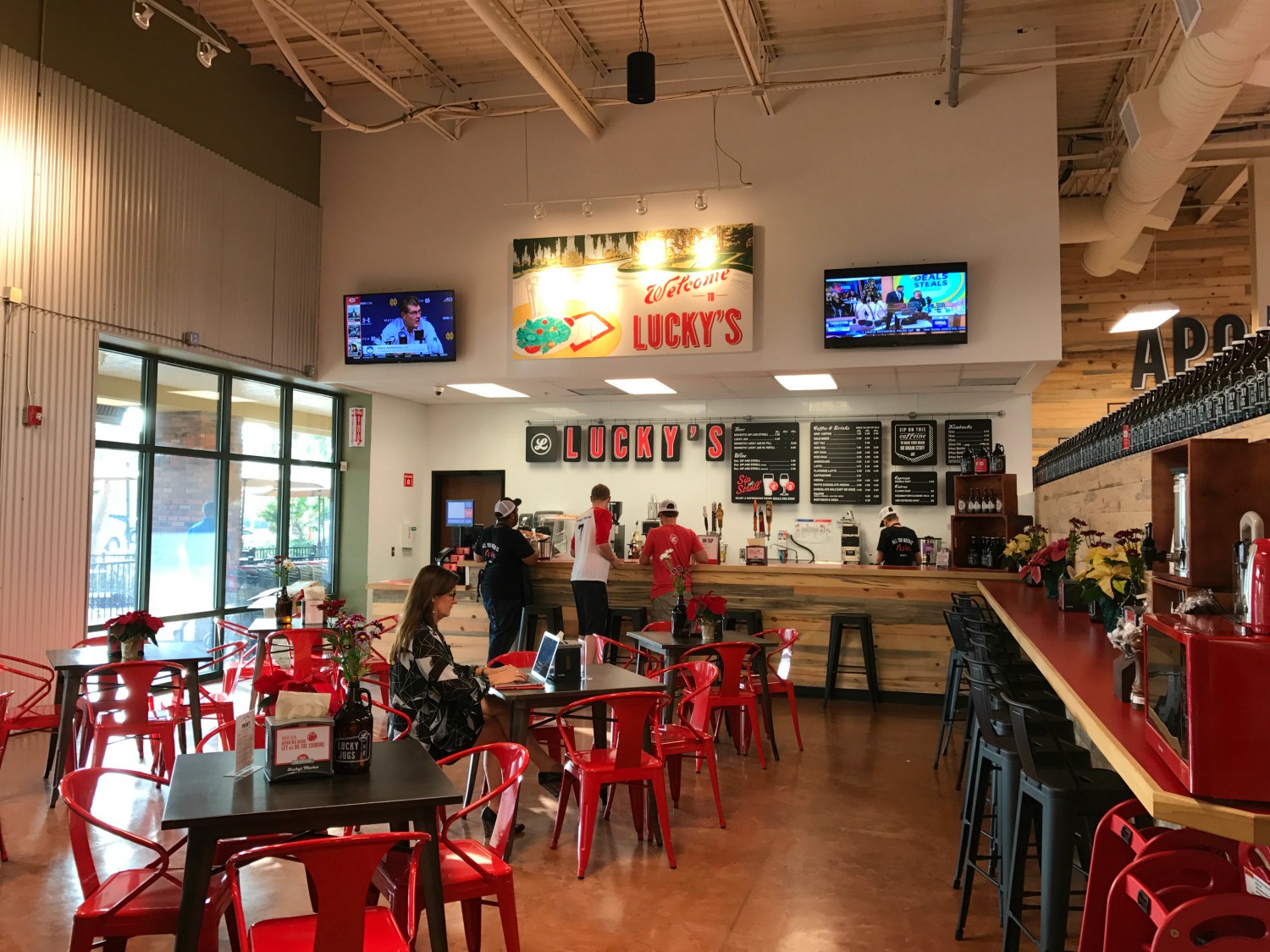 All in all I think Lucky's Market is a pretty great value. They have tons of specialty items I buy for our kids at much lower prices than other competitor supermarkets. And you can do most, if not all of your shopping there if you wish. They have interesting and healthy snacks…
with a fun and quirky ambiance.
And much like Trader Joe's, they even make their own products at lower prices.
What more could you want? I think I'm already in love with Lucky's Market, and this foodie is excited to have it in our backyard! If you check their Facebook page before you go, you'll find some specials like free coffee in the mornings, and you can get their shopping bags for free right now while supplies last!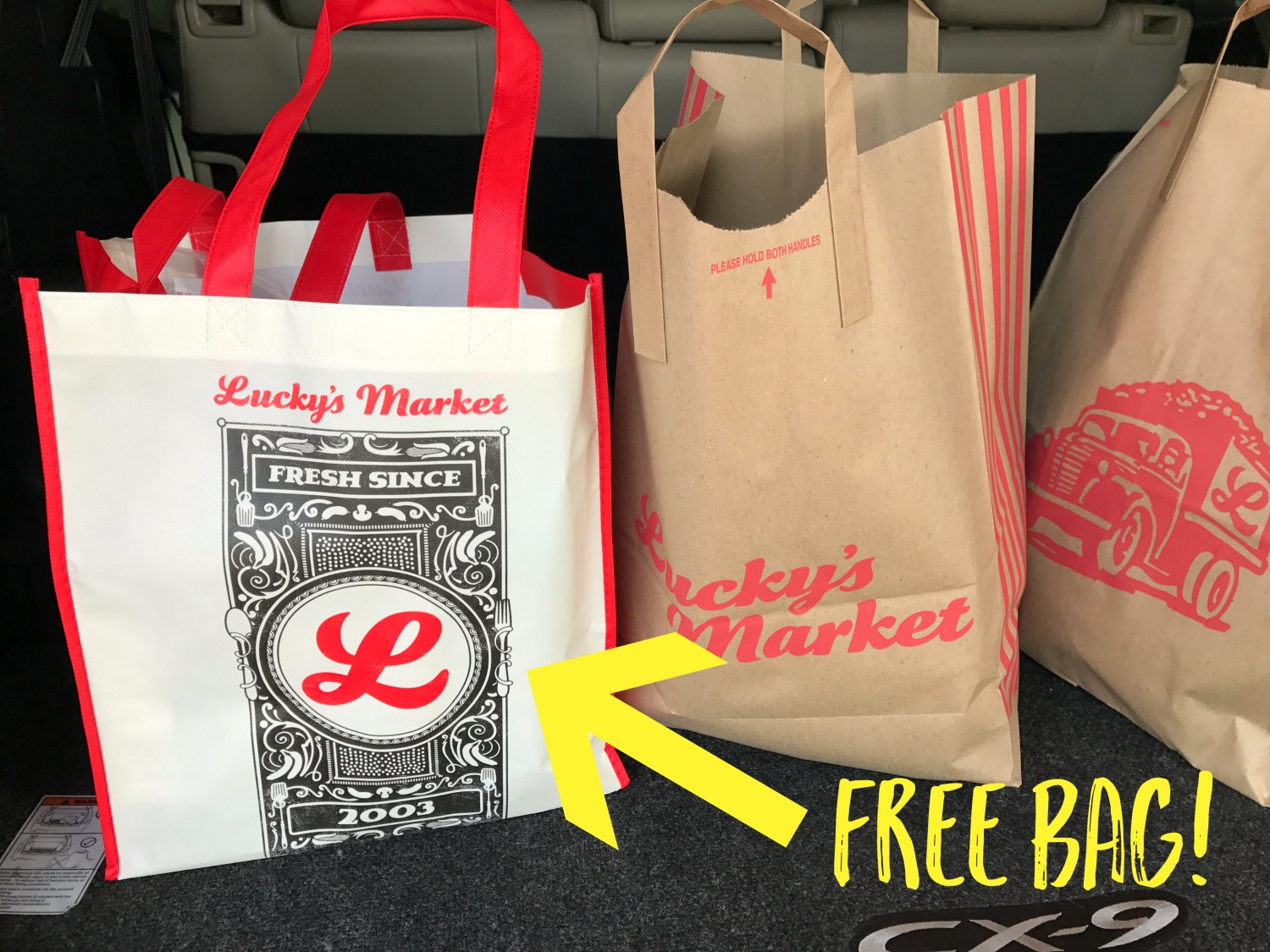 I think everyone needs to shop at Lucky's Market, and get a head start on those healthy eating New Year's goals!
Did you like this post? Then check out my take on Trader Joe's!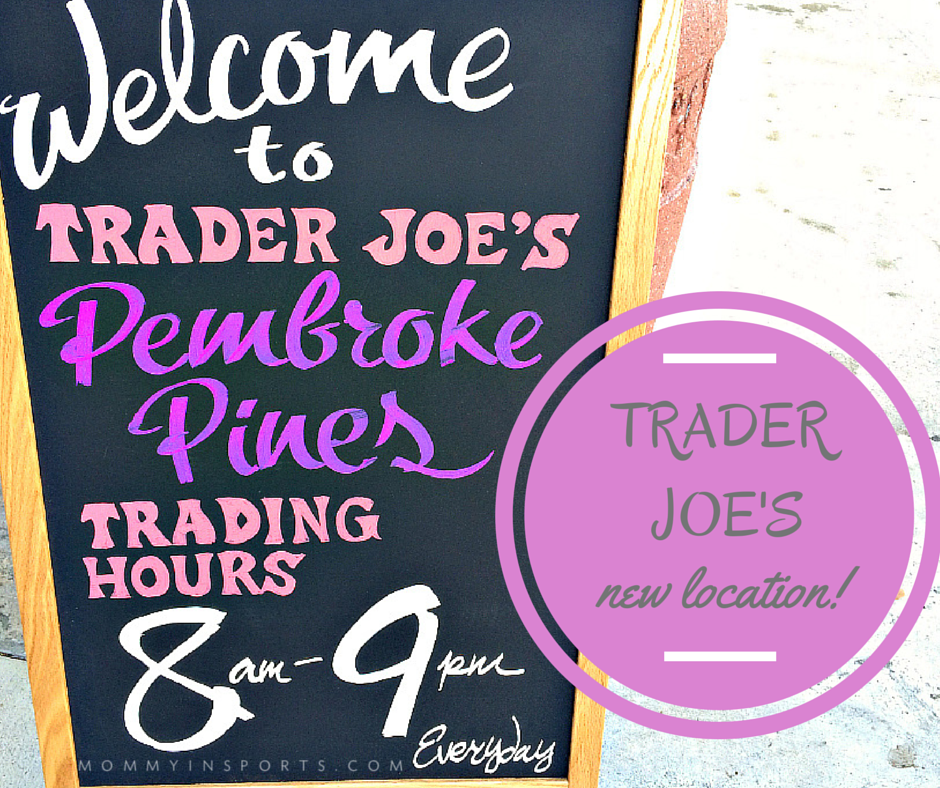 And get a head start on those healthy eating habits with these tips!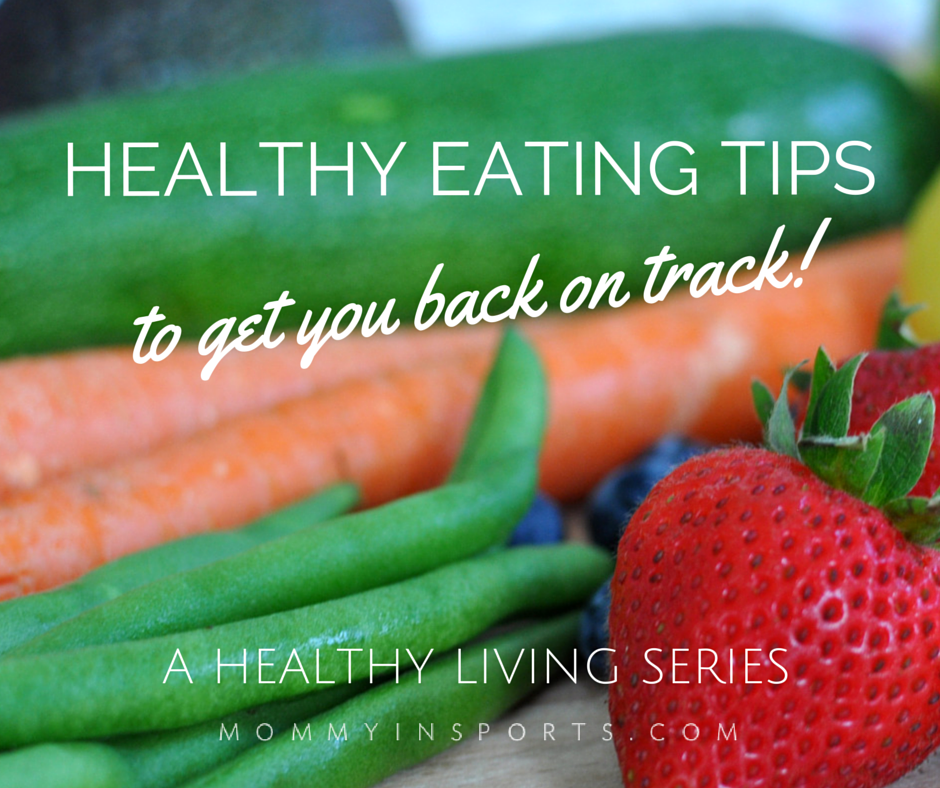 Please follow along on Facebook for more great healthy living stories! And click below and share the love!