Admit it – we all rely sometimes on Goldfish crackers and chicken nuggets to get through the day. It's hard to constantly create new, fresh, organic, whole food meals, and sometimes we just need to keep it simple. But we've had some pretty constant and chronic sickness in our home, as I call preschool the "germ cesspool". We've had everything in the past few years from the
stomach flu
, regular flu on our
ski trip
,
febrile seizures
, and now more colds. So it was time to pull out the big guns this morning and make our immune boosting smoothie recipe!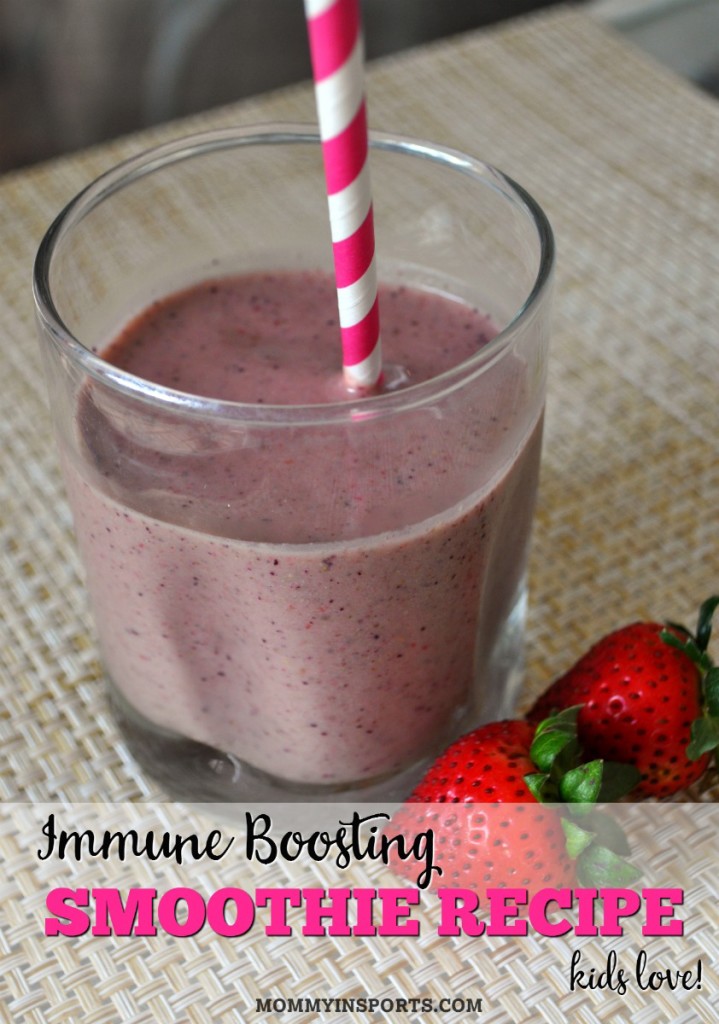 I've been following two amazing women for the past few months online. At 20 Something Allergies ,Jennifer has some super recipes and ideas for using whole foods (not boxed ones) for healing your body. She's also accessible, responsive, and willing to take the time to help you figure out what your body needs. I also love what Rachel Feldman preaches on Rachel's Wellness . She's opened me up to a world of killer recipes that give us so much energy and well, we just feel better!So after reading, researching, compiling advice, talking, and emailing both of these lovely ladies, I thought I would share our favorite breakfast immune boosting smoothie recipe that I've concocted. I started making this for the girls when they were little, at just 14 months old!
immune boosting smoothie recipe
We always start our immune boosting smoothie with the base of yogurt, in our home it's coconut milk or almond milk yogurt. There are great options out there if you choose to go dairy free like we have.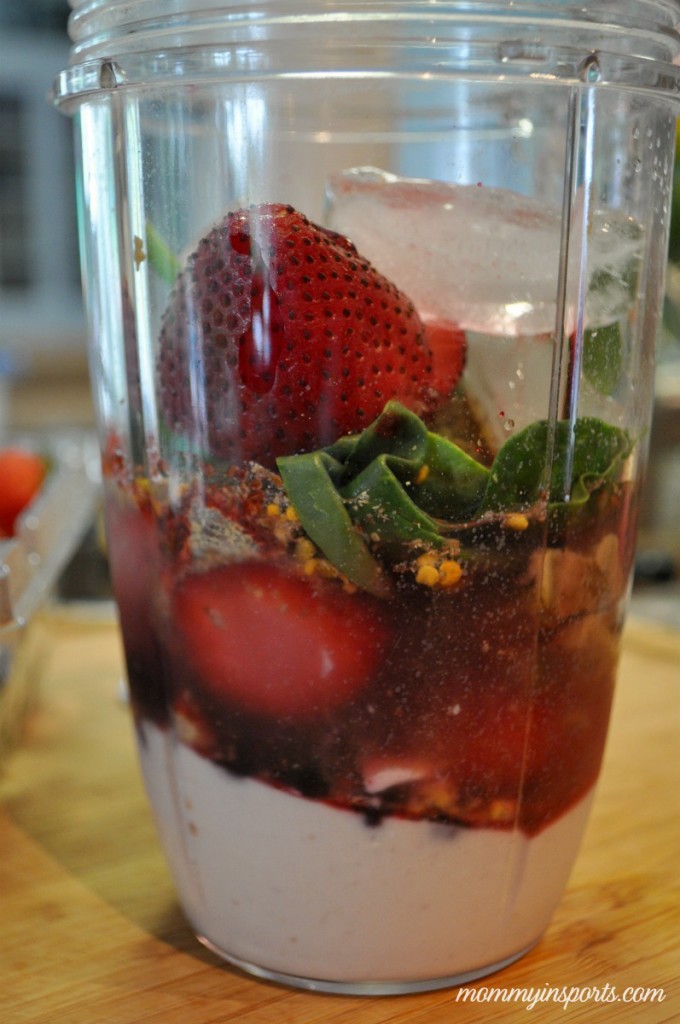 Then pile in the banana, berries, and hide the good stuff! Avocado, spinach, flax seed, and bee pollen!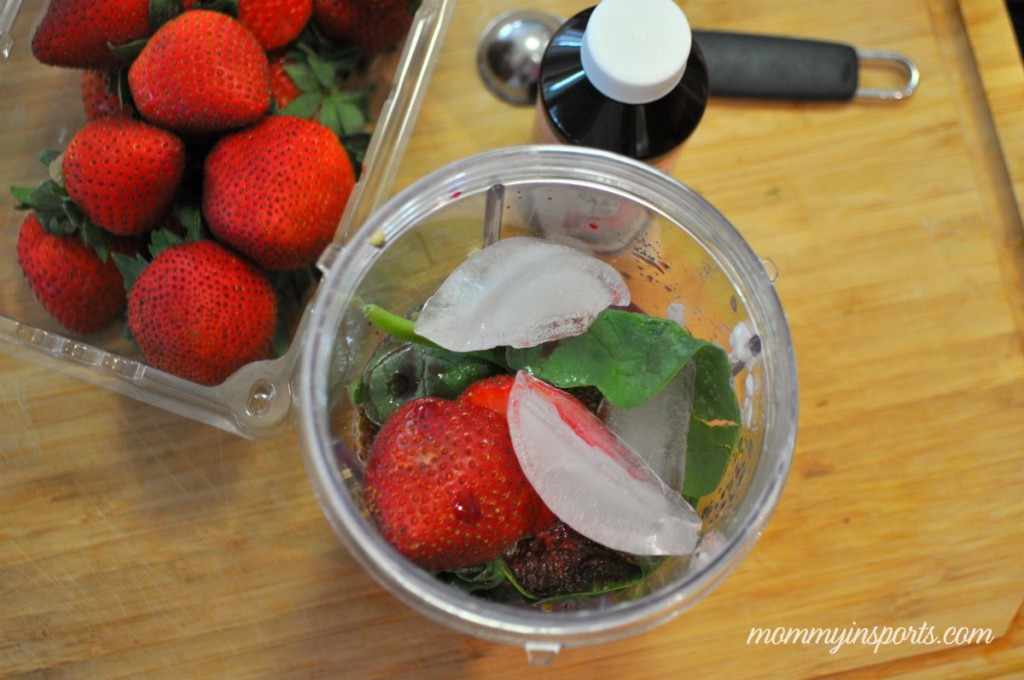 Don't forget some elderberry extract! It's an awesome immune booster! As is the bee pollen, and the ground flaxseed is a great way to sneak in dietary fiber.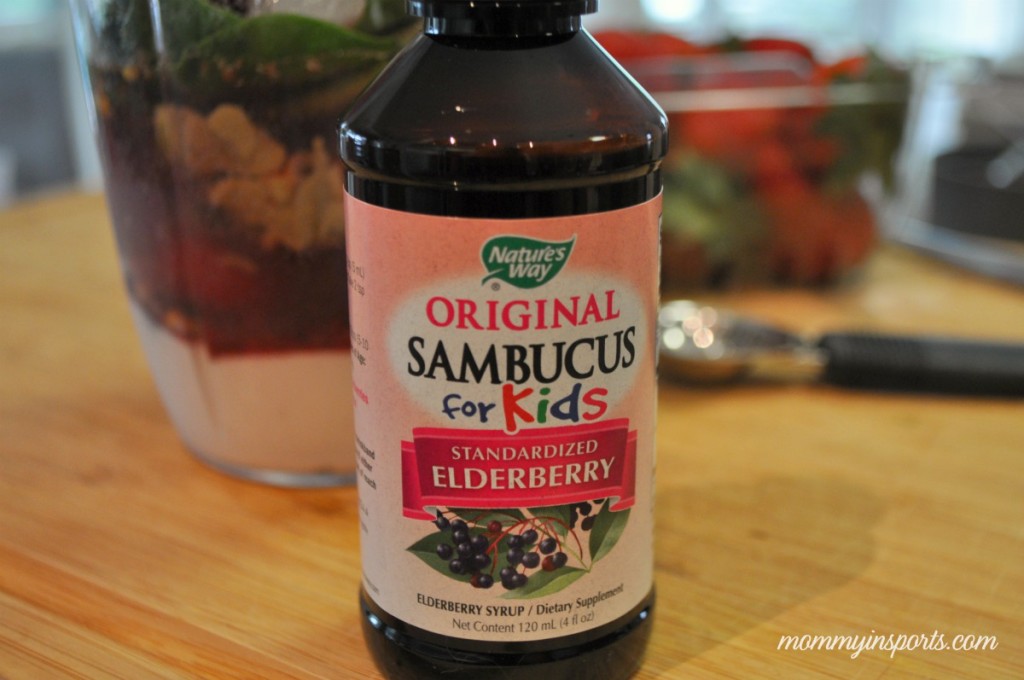 The little ones love to help mix it in the
NutriBullet
, and eat the berries of course!
And the result is a delish smoothie full of nutrients that the girls love!
Our little model insisted on just one more photo!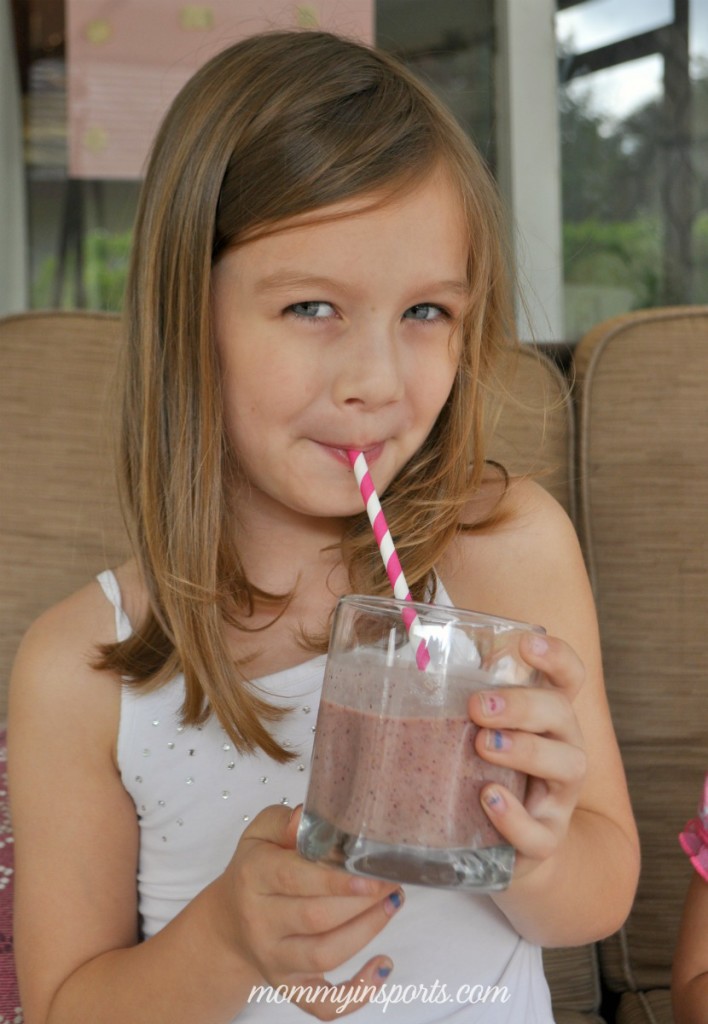 Recipe is below, hope you enjoy it as much as we do! And don't let this post fool you, we still eating plenty of not so healthy snacks, but we are working on it! Baby steps to better health and better eating!
Immune Boosting Smoothie Recipe
2016-04-23 09:14:34
Nutrition Facts
Amount Per Serving
Calories 483
Calories from Fat 229
Trans Fat 0g
Polyunsaturated Fat 5g
Monounsaturated Fat 13g
Total Carbohydrates 55g
18%
Sugars 28g
Protein 13g
* Percent Daily Values are based on a 2,000 calorie diet. Your Daily Values may be higher or lower depending on your calorie needs.
Ingredients
Non-Dairy Yogurt (Coconut or Almond Milk)
1/2 Ripe Avocado
1 Banana
5 or 6 frozen strawberries
Handful frozen blueberries
1 tsp Local Bee Pollen Granules (Whole Foods)
1 TBSP ground flax seed
2 tsp Elderberry Syrup (Whole Foods)
a little ice and water (or almond milk)
Instructions
Throw all the ingredients into the Magic Bullet or blender and you're done!
I buy berries when they are on sale and freeze, and also freeze bananas sometimes. So de-lish!
Notes
We like Sambucas Elderberry from Whole Foods.
Kristen Hewitt https://kristenhewitt.me/
This post is also featured in my post of
30 Kid Friendly Smoothie Recipes
! Check them out, so SO many other options to sneak nutrients into our kid's diet!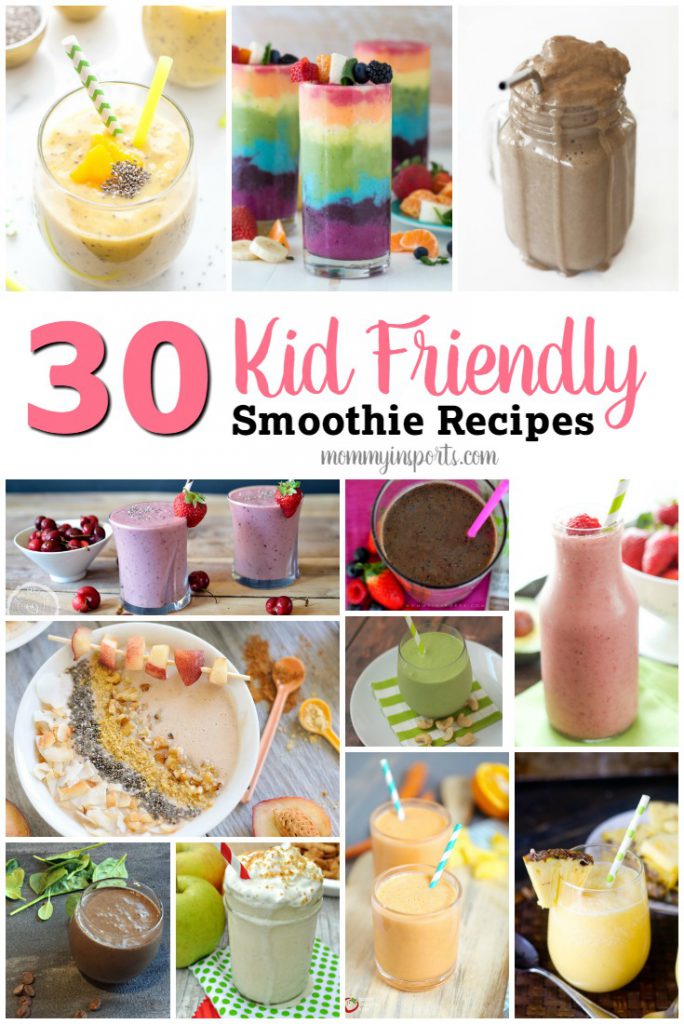 By the way, check out this flashback to when I originally made this smoothie over four years ago! My babies are so grown up!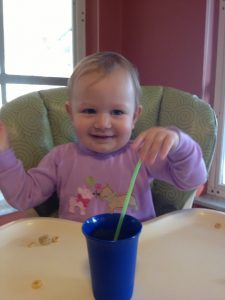 Emy downs hers in one LONG gulp!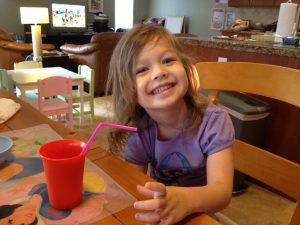 Lila savors her smoothie, and loves to pick out her straw.