Disclaimer: This post contains affiliate links which means I may earn an itty-bitty commission if you purchase.
Haven't even thought about holiday shopping yet? Don't worry, you still have plenty of time! I, of course, am an early bird and try to get my shopping done before Thanksgiving, because crowds suck. Usually, I find something I really love and buy it in bulk for a variety of family members and friends. It varies from year to year, but books and healthy gifts usually top my list.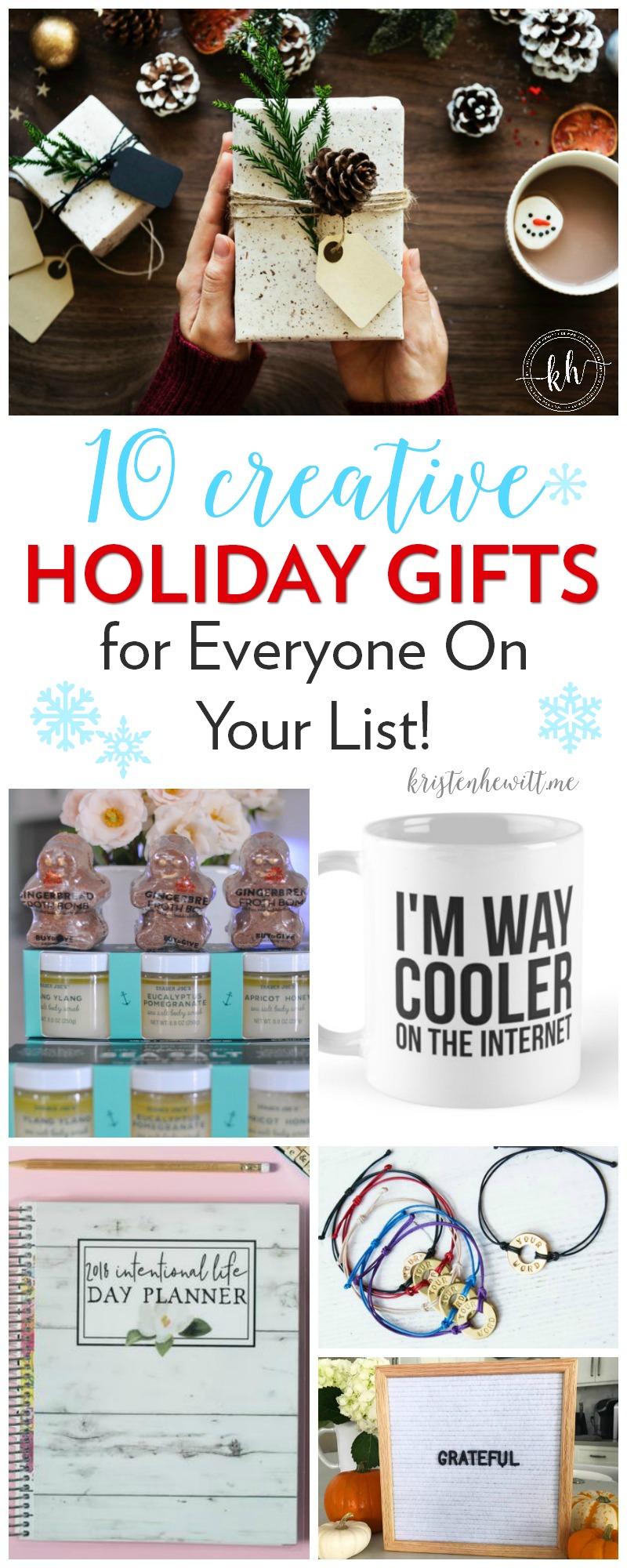 If you are looking for creative holiday gifts for anyone really, men, women, friends, aunts, uncles or teachers, here are some ideas that won't break the bank and are more thoughtful than gift cards!
10 Creative Holiday Gifts for Everyone On Your List
1.Bracelets
If you haven't guessed, I've been on a spiritual path since having our girls. I sent an intention each week and share it with my group Be Who You Want to Be, and was so elated to find the company My Intent. They have these super cute bracelets called What's My Word, and I'm obsessed with them. I'm getting them for our girls, myself, and friends this year. What's your word? Mine is SURRENDER and for our older daughter, I'm doing BREATHE.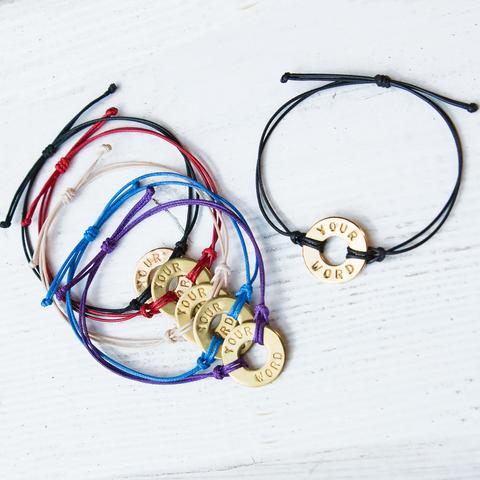 And if you need more than one word, check out these custom mantra bands. I want one that says I AM LOVE.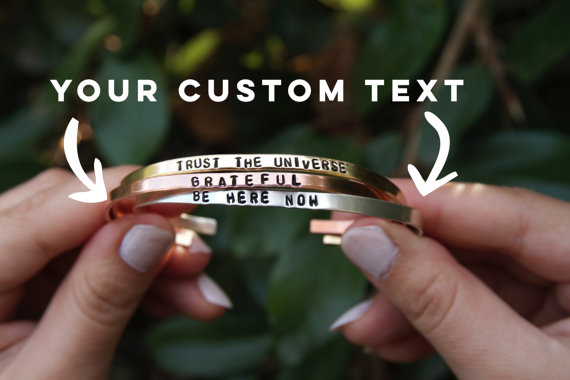 2. Felt Letter Board
Have you seen these? They are everywhere! I first discovered felt letter boards and the power of quotes when I visited Magnolia. Joanna Gaines had several on display in her showroom and I had to have one for my own home. We use it all the time to leave messages for each other or just to inspire the kids. This is the one I bought! I like the white background but I've seen the black background around the most.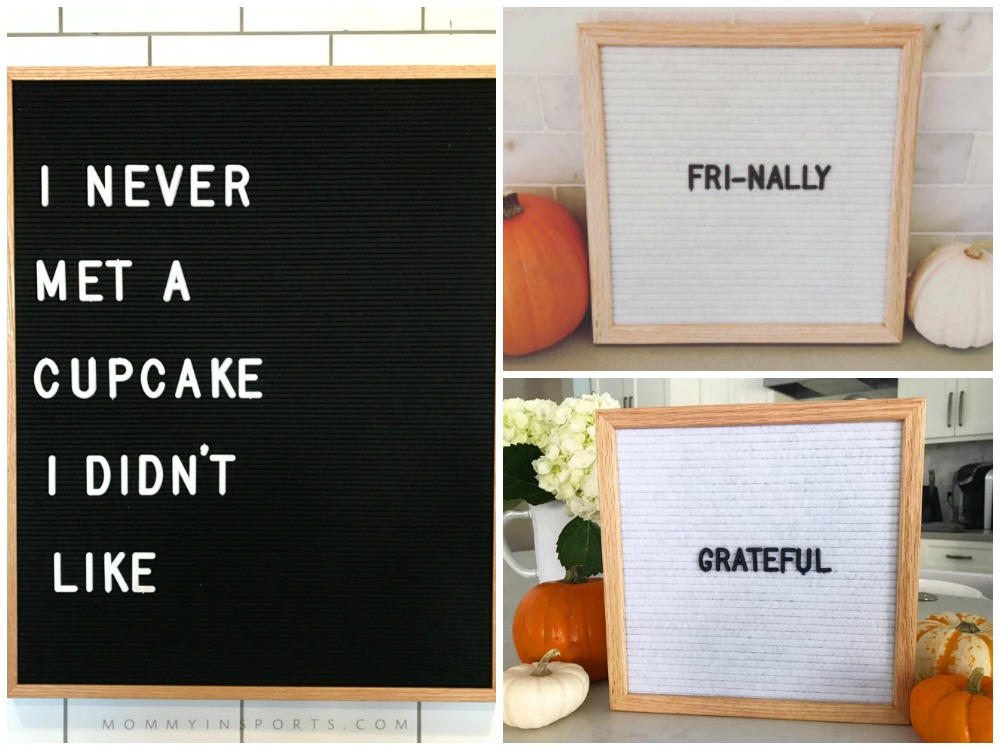 3. Throws
Who doesn't love a snuggly throw to cuddle up under while you watch a movie? This one is the softest thing in the world, seriously we fight over this blanket! I bought it at Sam's Club and picked one up for everyone in our family. (And of course, now they're on sale.) I love the Ugg's blanket but this one won't break the bank at under $10!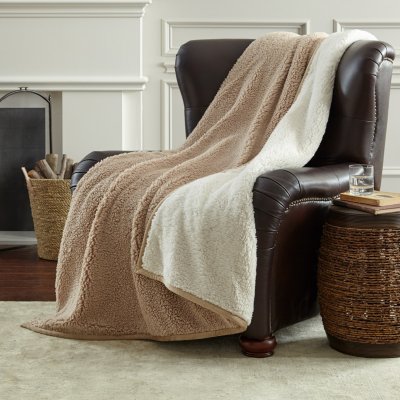 4. Good Reads
Who doesn't love a good book?! I'm big on books, especially inspirational ones. I recently read Love Warrior by Glennon Doyle and it rocked my spiritual world. Such an incredible read. I also really enjoyed Jon Acuff's Finish. If you have any perfectionists in your life, get this book! It motivated me to start and finish! And lastly, Oprah has a new book so…um…yeah that's on the list. Because Oprah. But if these aren't your fav, no biggie, just pick something you loved and spread it around!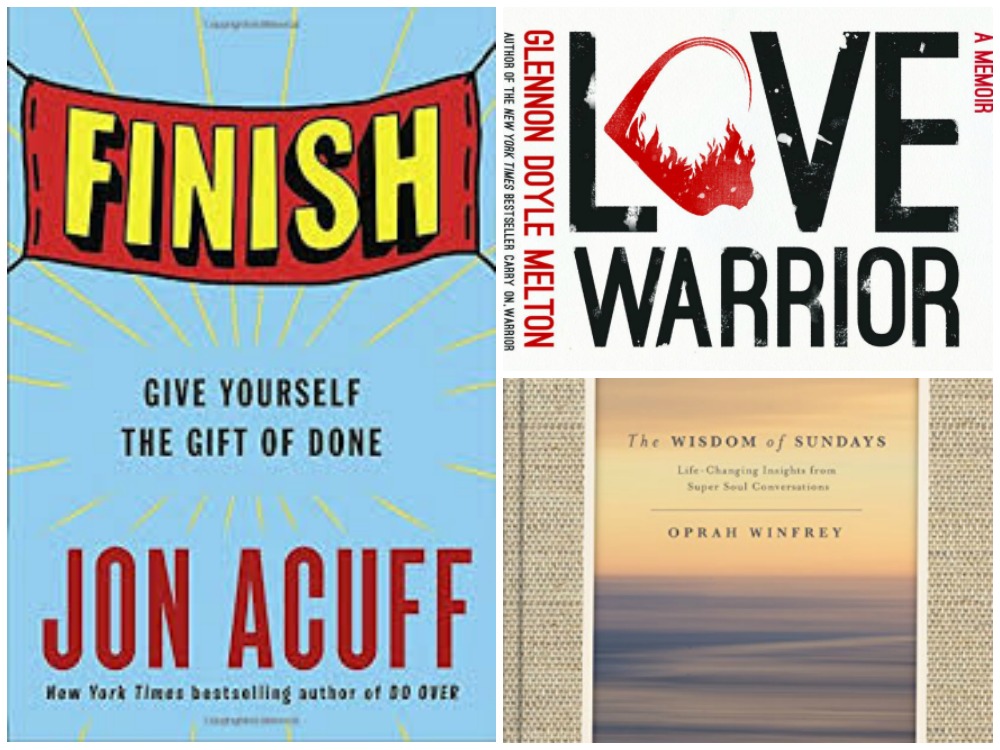 5. T-Shirts & Mugs
Did you know I have a line of t-shirts and mugs? I designed them with our girls in mind and they love wearing their shirts proudly to school! We are all perfectly imperfect aren't we? So here are a few ideas for anyone on your list, including your kids and teachers! And the I'M WAY COOLER ON THE INTERNET design is perf for your social media obsessed friends. (Or me, I'm ordering a mug now!)
(Perfectly Imperfect with hearts design come in youth and women's sizes!)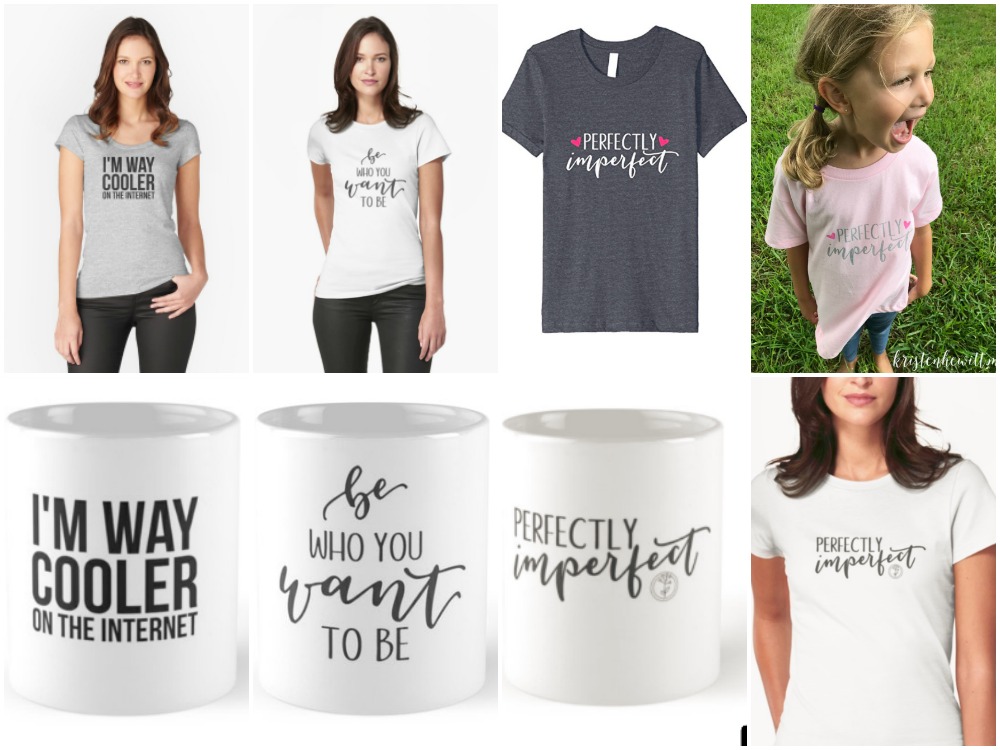 Mugs:
I'm Way Cooler on the Internet Mug (this is a FAV!)
6. Ancestry DNA
Back to Oprah for a sec, she totally stole my idea this year. I had this ancestry thing planned for awhile, because we all have one of those people on our list that either has everything or don't like anything right? So give them a genealogical gift, it's super cool! Oh and ancestry.com has a sale right now!

7. Salt Scrubs and Bath Bombs
Yes, friends, you can do your holiday shopping at Trader Joe's and Whole Foods. These salt scrub packages are $8.99 for three jars and are amazing on your skin. They only come out once a year, so grab a few if you see them! You can give them individually or break them up for friends, relatives, or teachers. And no they aren't too girlie, guys like them too! By the way, I picked up the gingerbread bath bombs at Whole Foods for $1.19 a piece. They smell like heaven and are cute little stocking stuffers! (Here are my FAV meal hacks at Trader Joe's btw!)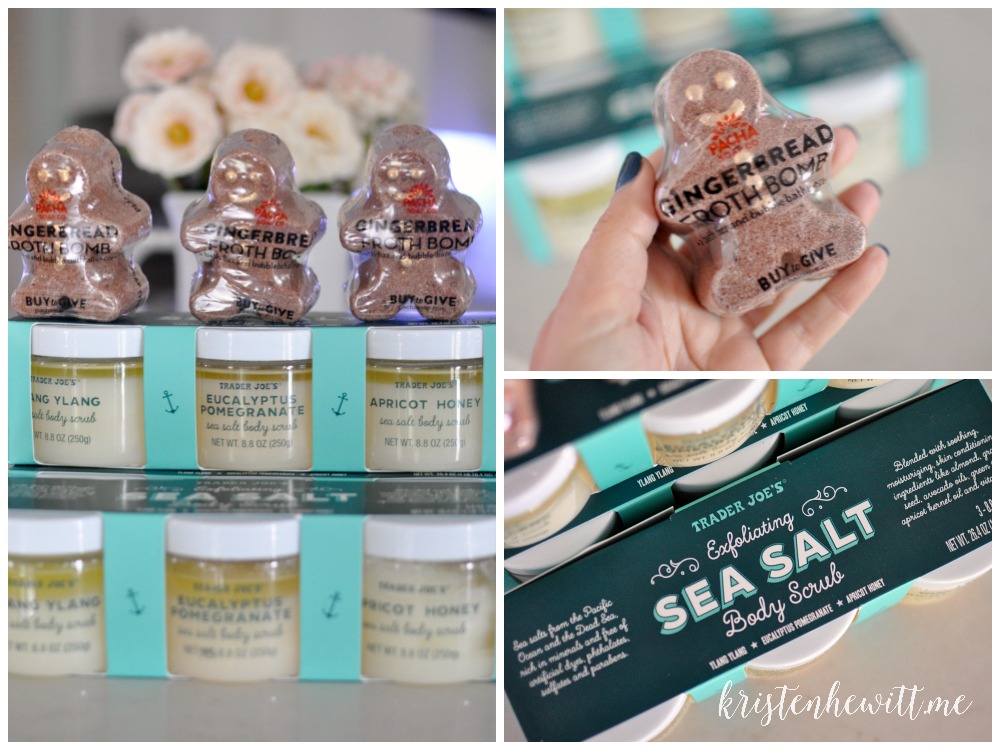 8. Oil Diffuser and Oils
This gift was a huge hit last year, I bought this oil diffuser for everyone I know. You can buy a variety, but I've had this one for two years and it still is running daily! I'm also a fan of Young Living oils which has helped with my anxiety. If you want to learn more go here, or feel free to message me. The starter kit is the bomb.com and I'm in love with their newest diffuser!
9. Pajamas
Everyone needs new pajamas, it's the one thing we never buy ourselves. And it's no secret I'm in love with Karen Neuberger pj's – they are super soft! So why not get matching ones? I'm loving these plaid ones for my hubs!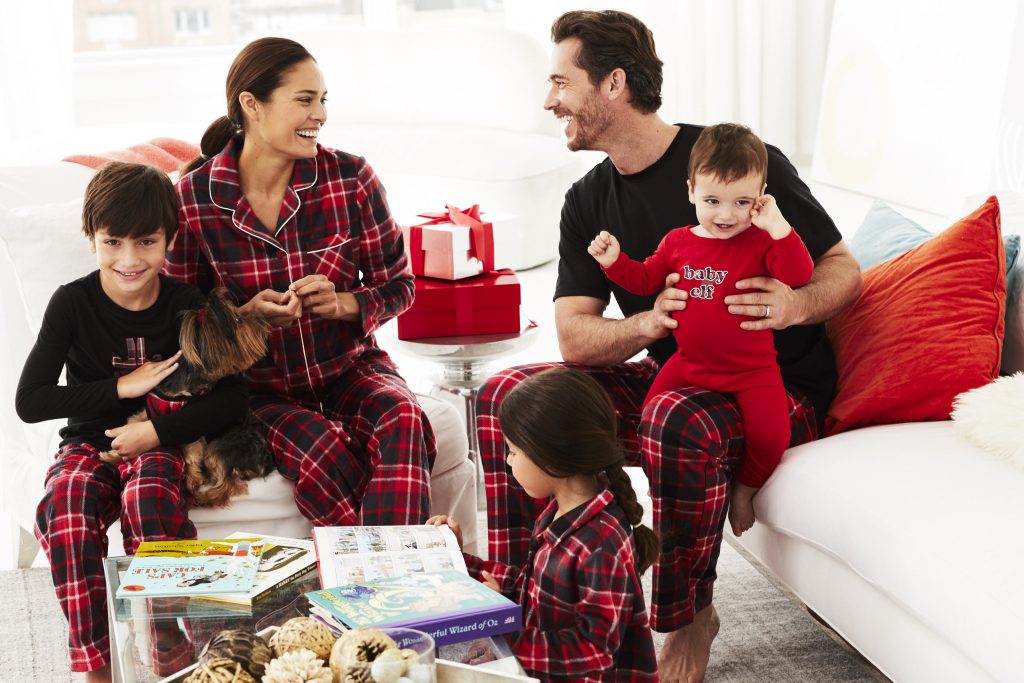 Or the polar bears are too cute! (And on sale now!) You can see the full line here!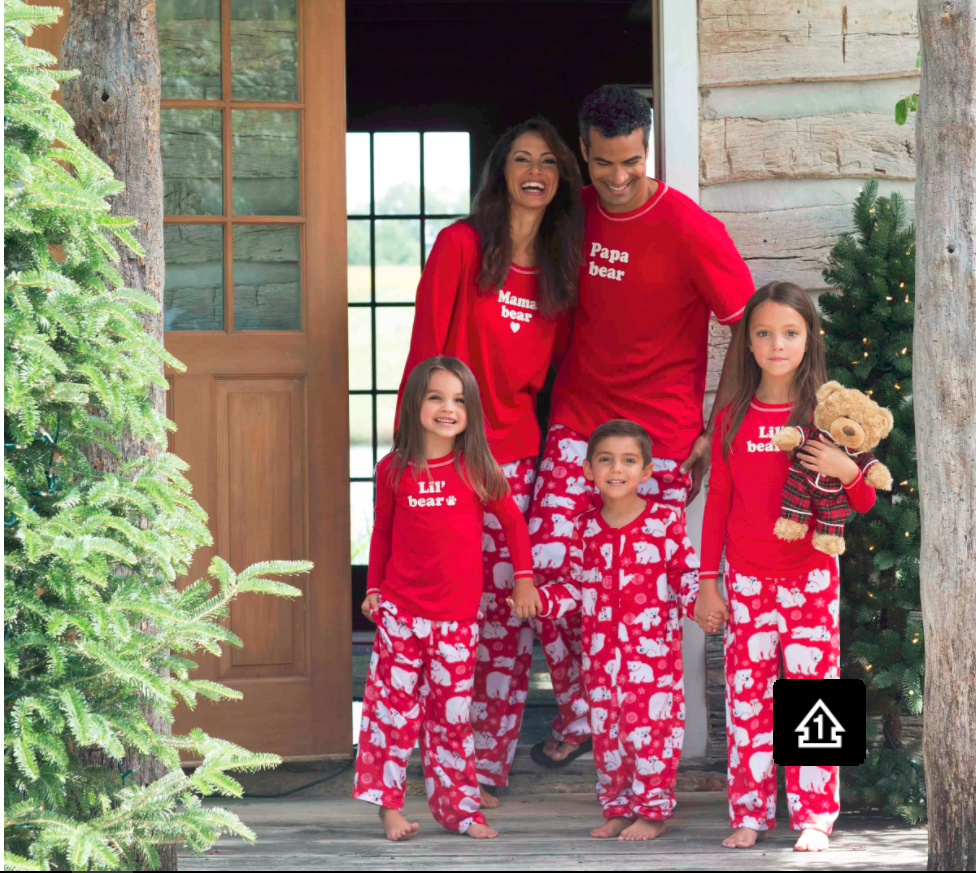 10. Planners
I know planner may not be your thing, but hear me out. They are so stinking helpful. I use mine every day and have been sharing some organizational tips on my Facebook page. If you need some suggestions or know someone that needs a little help, try one of these. Here are my favs! Especially the meal planner yo.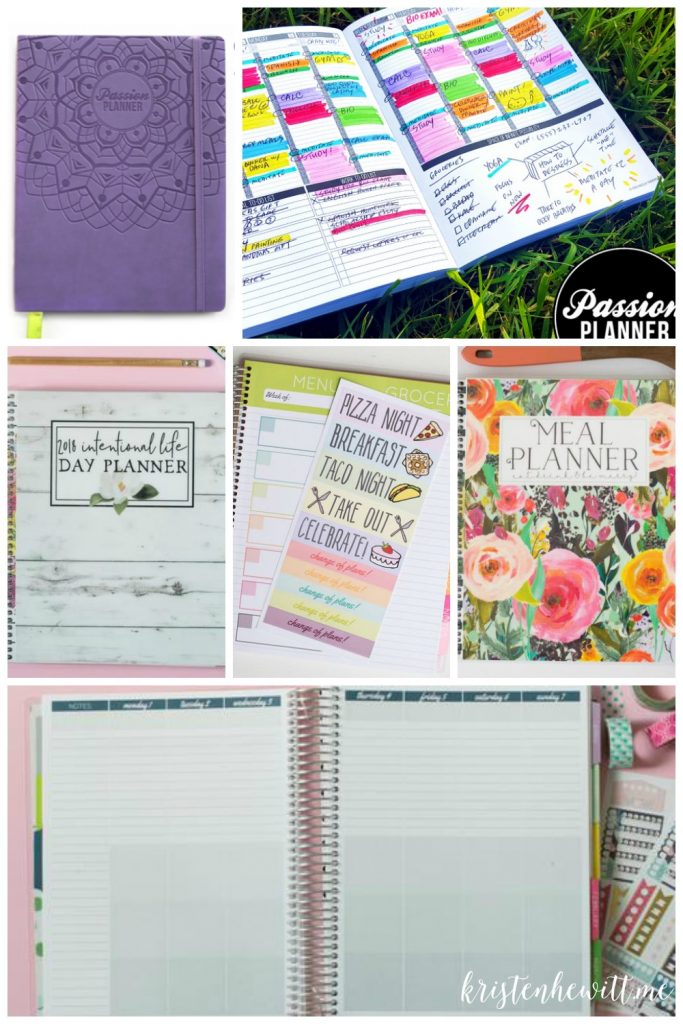 I hope these ideas help you as you plan out your holiday season.Good luck and happy shopping! And if you prefer homemade gifts, here are some Homemade Holiday Gift Ideas we make with our girls!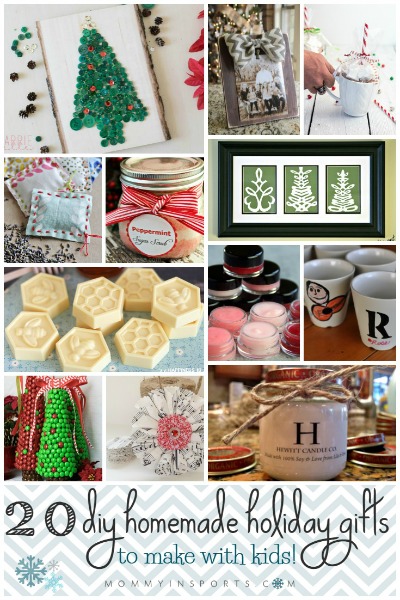 And check out these DIY Holiday Centerpieces!