I first starting really reading self-help books 14 years ago, when we were first trying to conceive. After a year of trying on our own and receiving a diagnosis of stage four endometriosis and a high FSH level, I knew I needed to not only heal my body physically, but my mind and heart as well. One by one these books appeared in my life, recommended by someone who thought I may benefit from them, and I did. These are also the books I now urge friends to read when they come to me needing help.
So many of our problems in life stem from the same common principles, but overcoming them, our thoughts, and getting and staying in a positive mindset isn't easy. So hard in fact, that I often find myself re-reading these time and time again. So if you too are in a rut, or not sure what you want to be when you grow up, or struggling with physical pain, or even mental or emotional trauma, I highly recommend these books!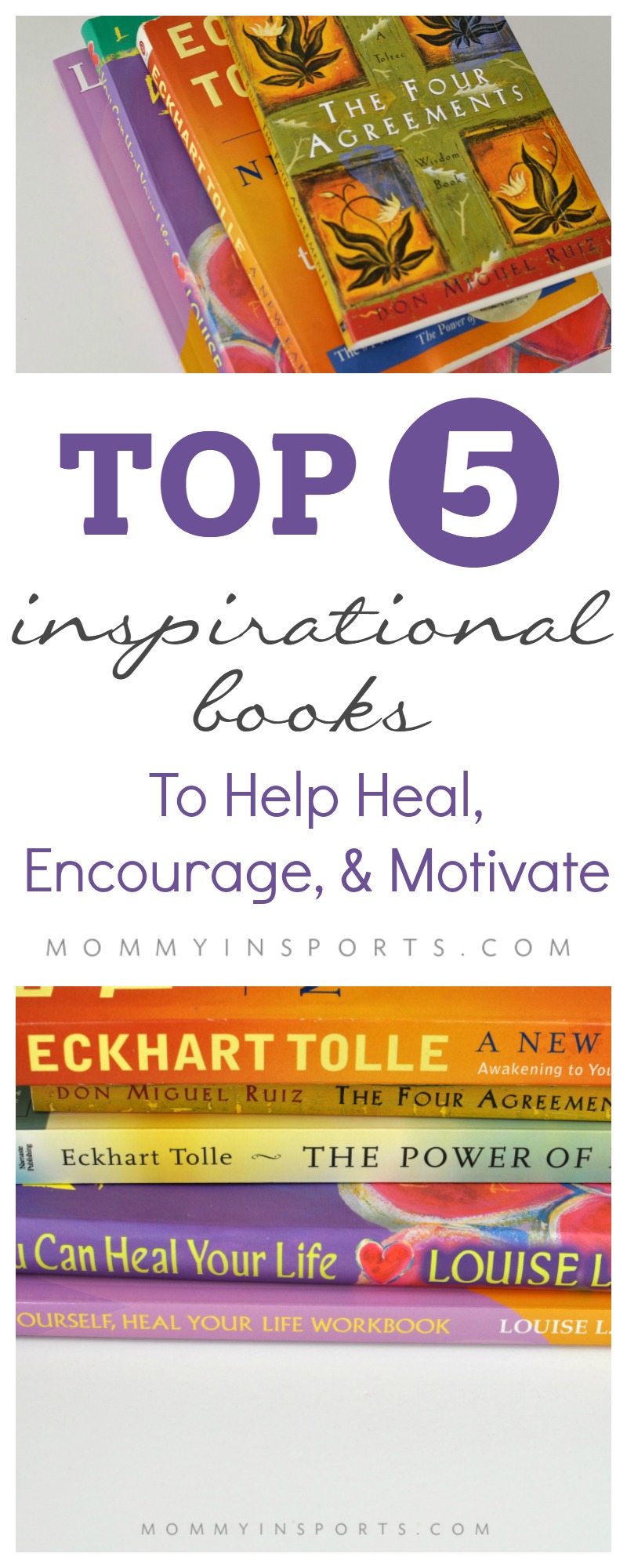 By the way, I'm listing them in the order in which they came to my life, because honestly these wonderful reads found me. And I'm so glad they did!
top 5 inspirational books to help heal, encourage & motivate!

This book was so good I stayed up all night reading it. It's a little crunchy for some of my friends, but I highly recommend reading it if you are dealing with any type of physical or emotional illness. So many of the disorders in our bodies can be attributed to our emotional state, and she gives tips to overcome our own self-doubt and self-love (or hate) issues. I love Hay's affirmation cards as well. I purchased the gift version of this book because it's so beautiful and easy to read.
(This book prompted me to write this, my favorite post. Helping my daughter with her self-love issues.)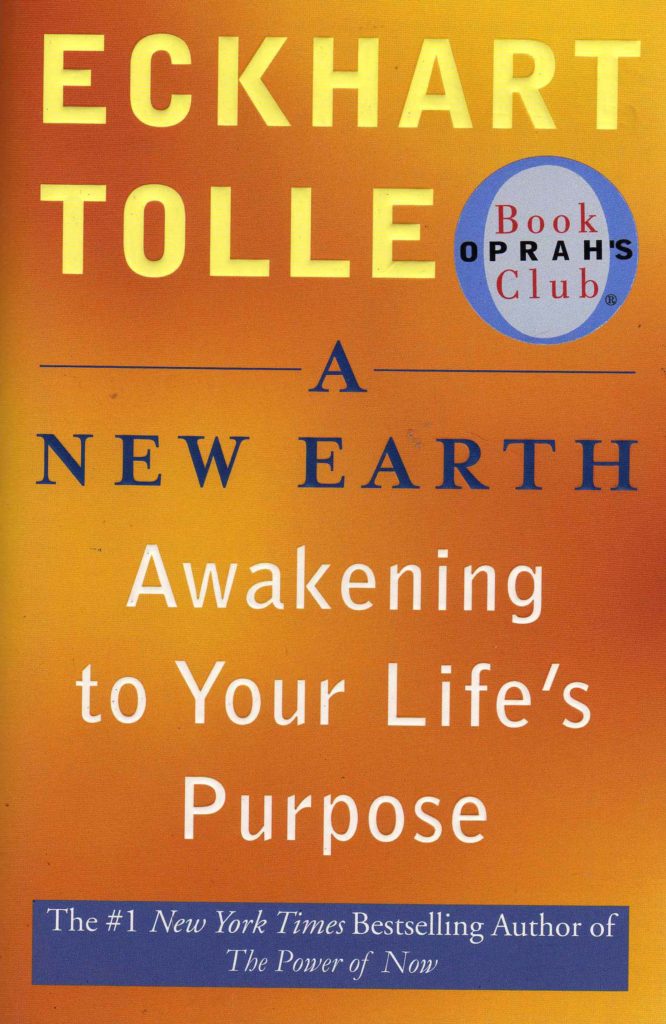 Right after I read Hay's book, my husband's longtime college friend recommended this book to me, The New Earth. Tolle was on Oprah, and they did a series of podcasts together. I not only read each chapter but downloaded the audio versions where he and Oprah expanded on the principles. If you buy this start with chapter two, chapter one still confuses me, but the rest is BRILLIANT.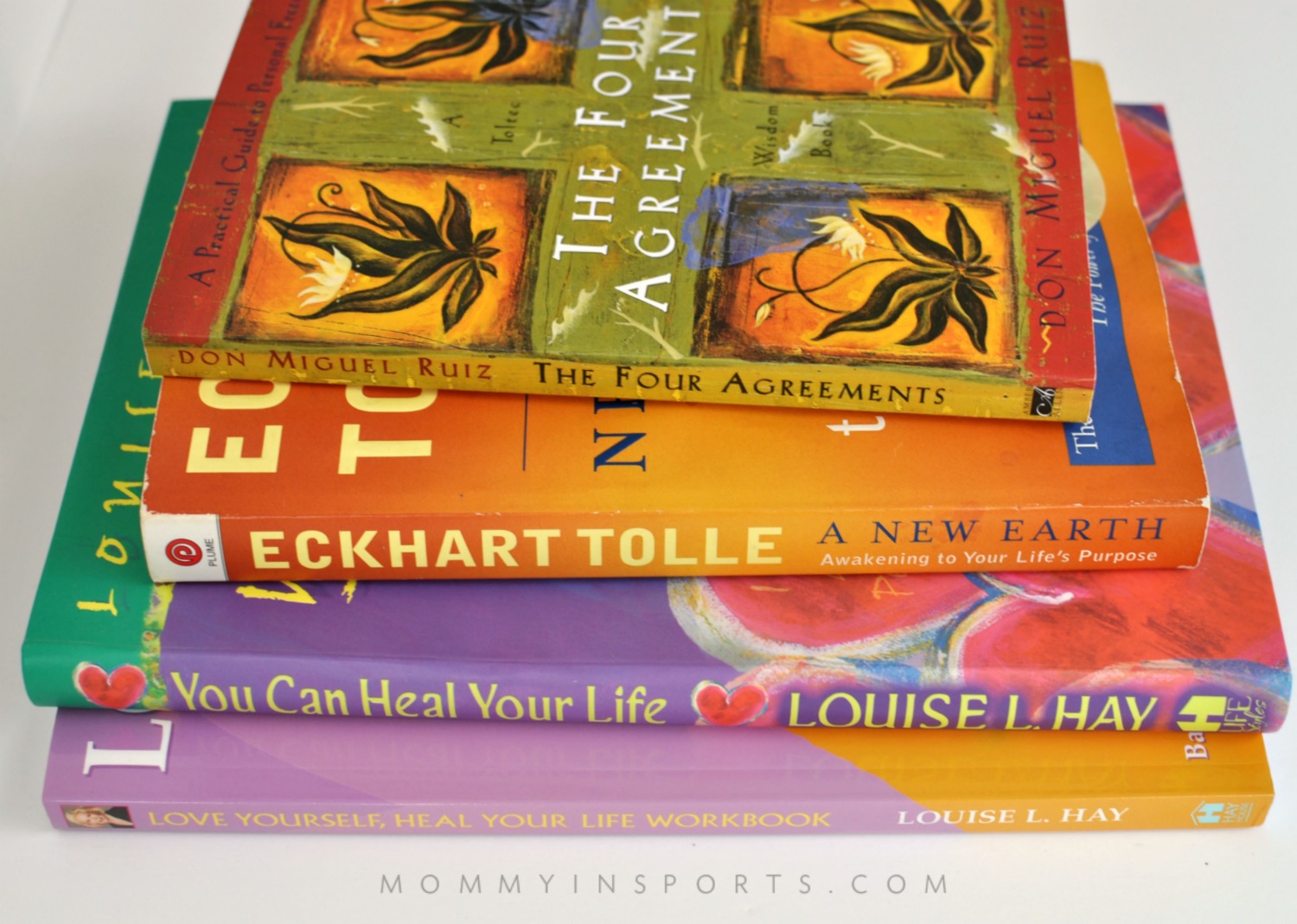 I still read the highlighted portions of this book at least once a month. I finally learned what an ego is, and how to detach from it. Also, some of the principles he speaks of really helps me with my anxiety issues I've suffered with since becoming a mother. Postpartum anxiety disorder is no joke, and this book coupled with therapy really helps me cope when the panic attacks hit!

The Four Agreements is a handbook for life. The principles are so simple but were life-changing for me. The 2nd agreement was a hard pill to swallow, but once I fully understood it – all of my relationships changed for the better.
Don't take anything personally. "When we other people as they are without taking it personally, we can never be hurt by what they say or do."
This has helped me with criticism of my on-camera performance, deal with harsh comments on my blog, and allow the unkind words of my children to flow through me. It's a short read and can help anyone!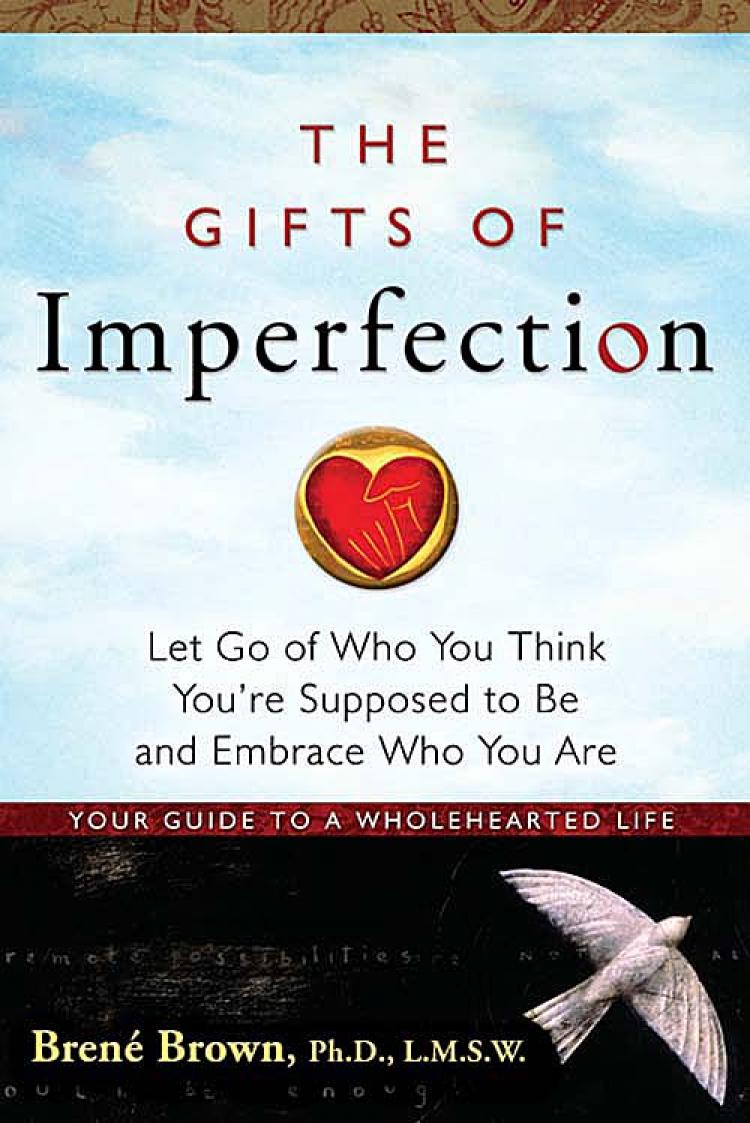 Ironically I had this book on my Kindle for over a year and never read it until recently. It is so insanely through provoking, and really has helped me identify the root of my perfectionism. If you too are hard on yourself, or over achieve in every area of your life, this will help you. We are not meant to be perfect, we are enough. I wasn't familiar with this author, but I'm really looking forward to reading more by her!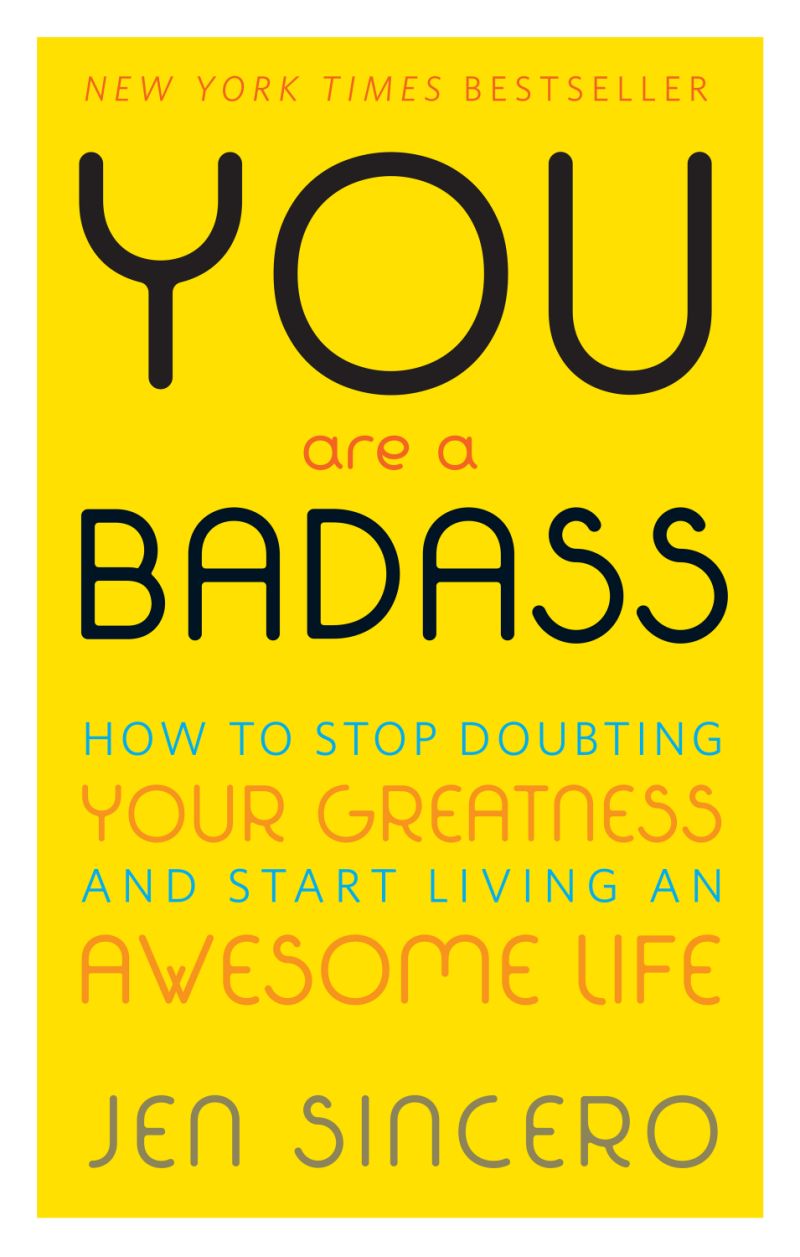 I cannot say enough good things about this book, it is a true gem. If ever you wanted to make a change in your life – in your career, in your relationships, or in your life READ THIS! This is seriously one of the best motivational books I've ever read. I love it so much I share quotes from it on my Facebook page all the time! I haven't even finished it completely, but I really want everyone woman I know to read this!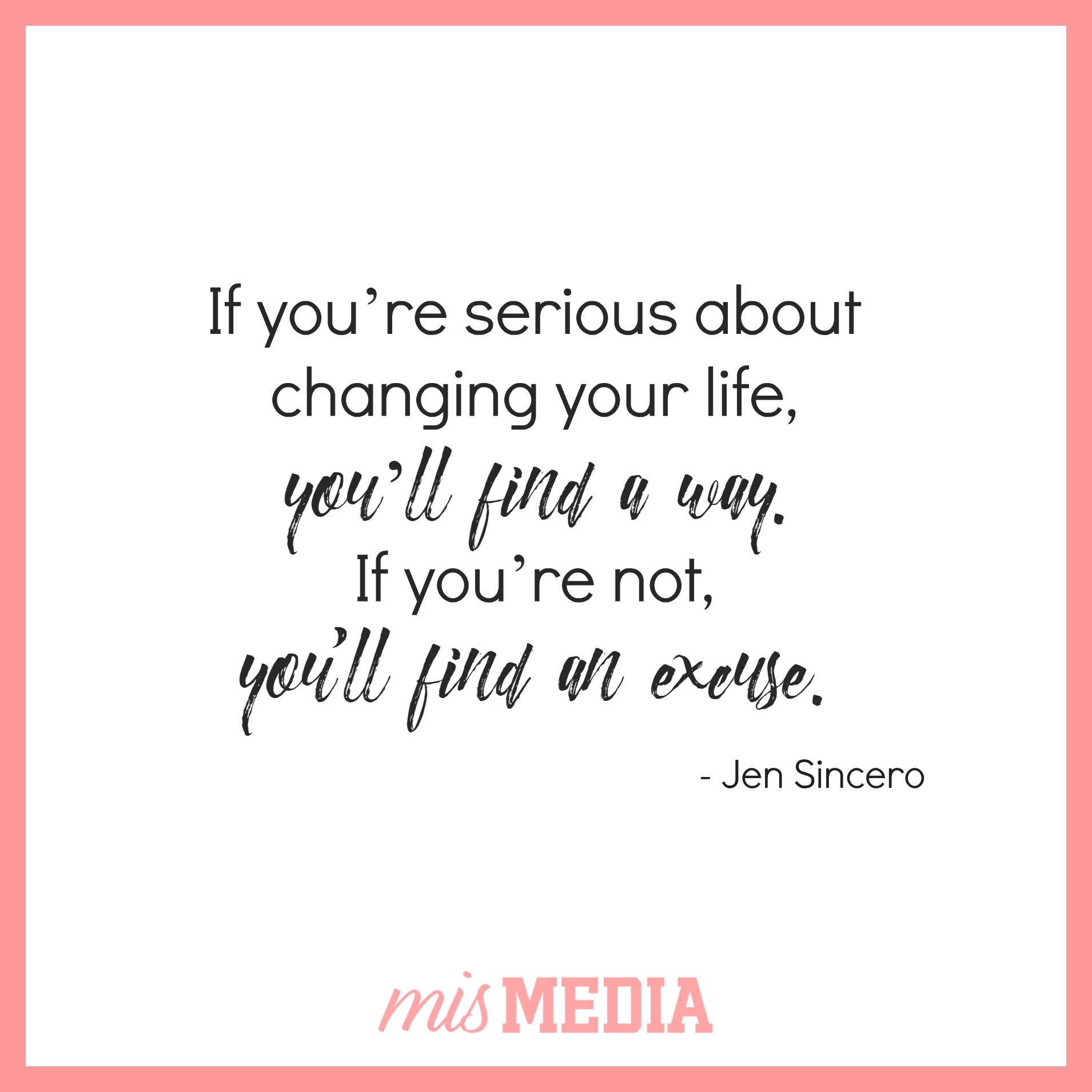 Self-discovery has been a long and emotional journey for me, but bottom line, it's making me grow into a better person every day. Aligning our bodies and minds with our core beliefs is the hardest thing anyone can do, but once there, life is so much more peaceful and full of joy. I hope you too are inspired to delve within, and start to make that shift. It is life-changing – and I love redefining success and my dreams now that I'm a mother.
I'm sure I've missed some great inspirational reads in the literary world, so please share with me your favorite books! I'm always looking for more inspiration every day!
what's your favorite inspirational book?
Did you like this post? Then check out my top 5 parenting books! And don't forget to follow along on Facebook for more inspirational quotes!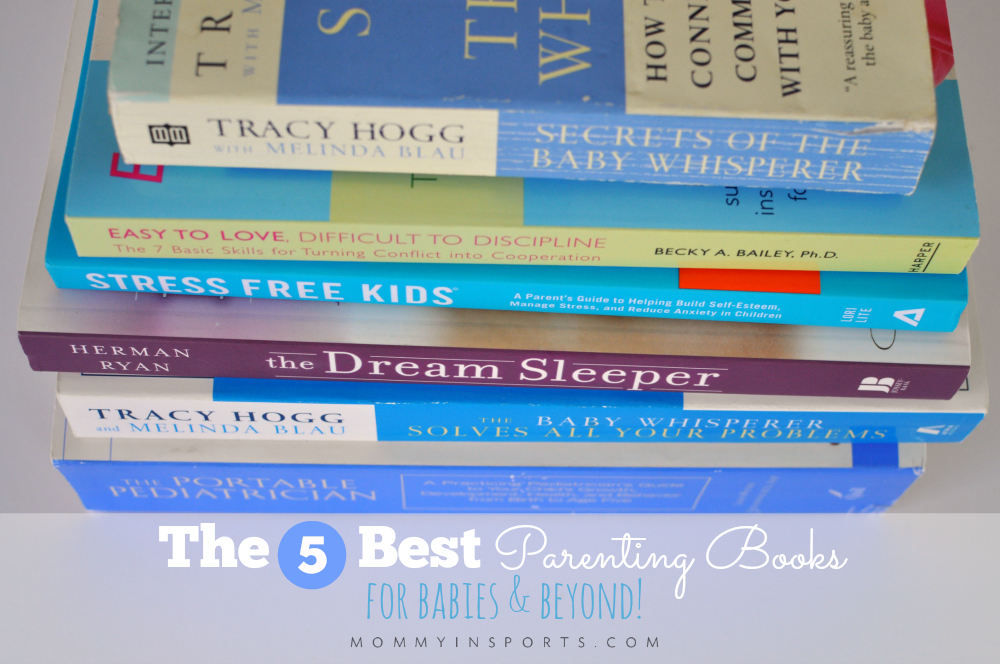 Please click LIKE below and cast a vote for mommy in SPORTS!