Disclaimer: I was sent a copy of two of these books to review and this post may contain affiliate links. But I wouldn't write about them if I didn't love them! If you purchase anything I may get a small commission, but I still can't afford the Louis Vuitton bag I want desperately…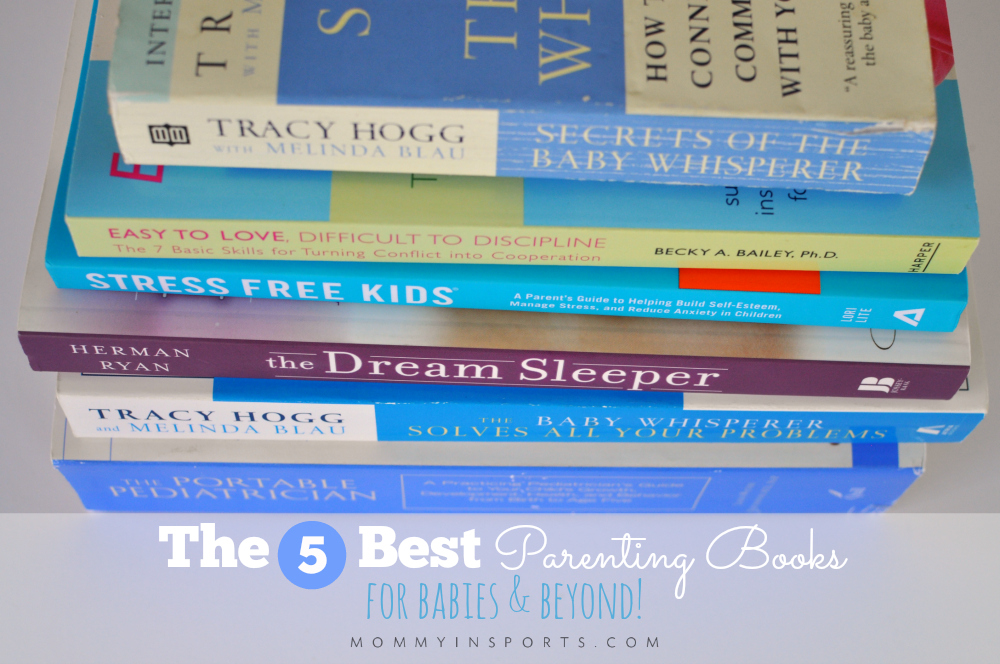 With our first child I didn't read a thing before she was born, except What to Expect When You Are Expecting. Then when she came, and we never slept and had no clue what we were doing…I read everything. Dr. Spock, The Baby Whisperer, breastfeeding books…whatever gave me even a shred of hope for normalcy…I was buying it! Now one of my favorite gifts to give to expectant parents are books, because I never knew how important it was to figure out what type of parent you want to be. (It is, I promise.)
We think about strollers, obsess over crib bumpers we never use, buy 8,500 baby washcloths…but rarely do we think about how we want to put our kids to sleep. Or what to do if they refuse to use the potty. Or what to do at 3:00 am when they are coughing like a seal and can't breathe. (Oh croup…thanks google.)
So if you are expecting a baby, struggling with behavior issues, or need a great baby shower gift, here are my top 5 picks for best parenting books for babies and beyond!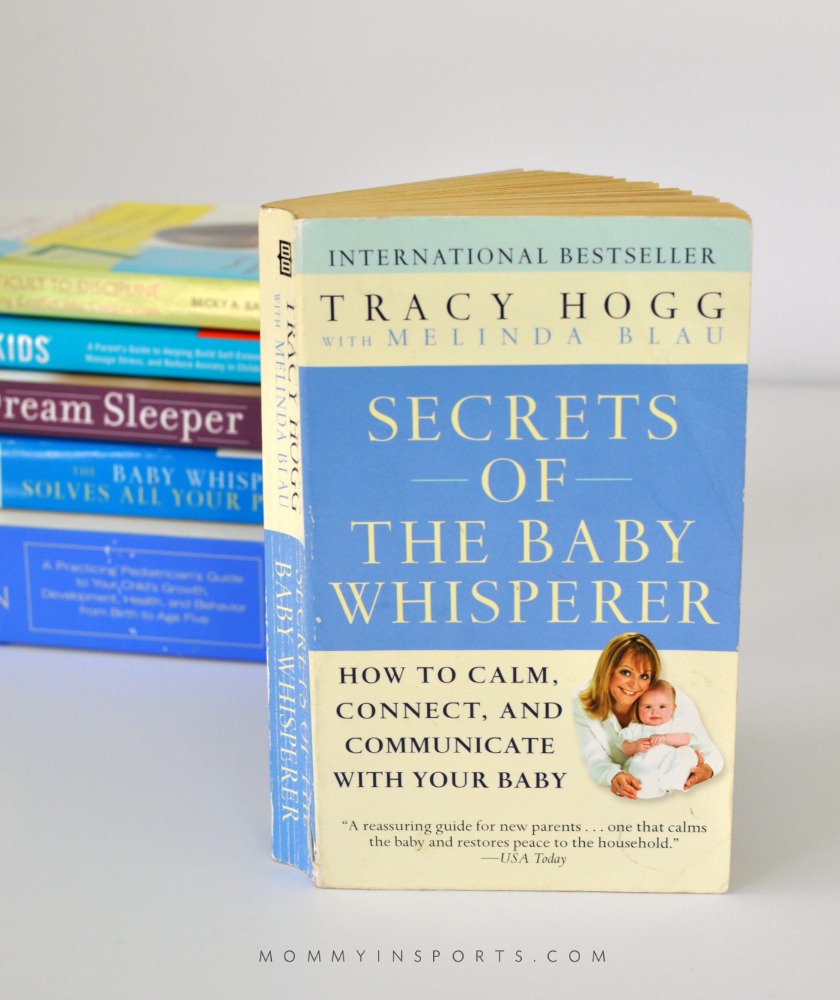 Gotta start with my favorite…love The Baby Whisperer. From shhh pats to EAS (eat -activity -sleep), no one knows how to teach you to calm your baby better than The Baby Whisperer. Her mantra, "start as you mean to go" is so incredibly simple and powerful. This book saved me after months of rocking, and brought back my sanity.
2. The Dream Sleeper
I had a hard time after our first was born. I needed a blood patch from a botched epidural, she was in the NICU, and I had total insomnia for months. They called it postpartum anxiety disorder, I called it my crazy stage and just needed to sleep for a month! Dream Team Baby and their book The Dream Sleeper
was a godsend. This book outlines their sleep training methods and can help any parent get their babies on a schedule, and sleeping through the night. Yes, I sleep trained (modified cry it out) and no I'm not a bad person, or parent. I believe we gave our girls the greatest gift, teaching them to be independent sleepers. It's not for everyone, but if your child, toddler or baby isn't sleeping well, I highly recommend this book!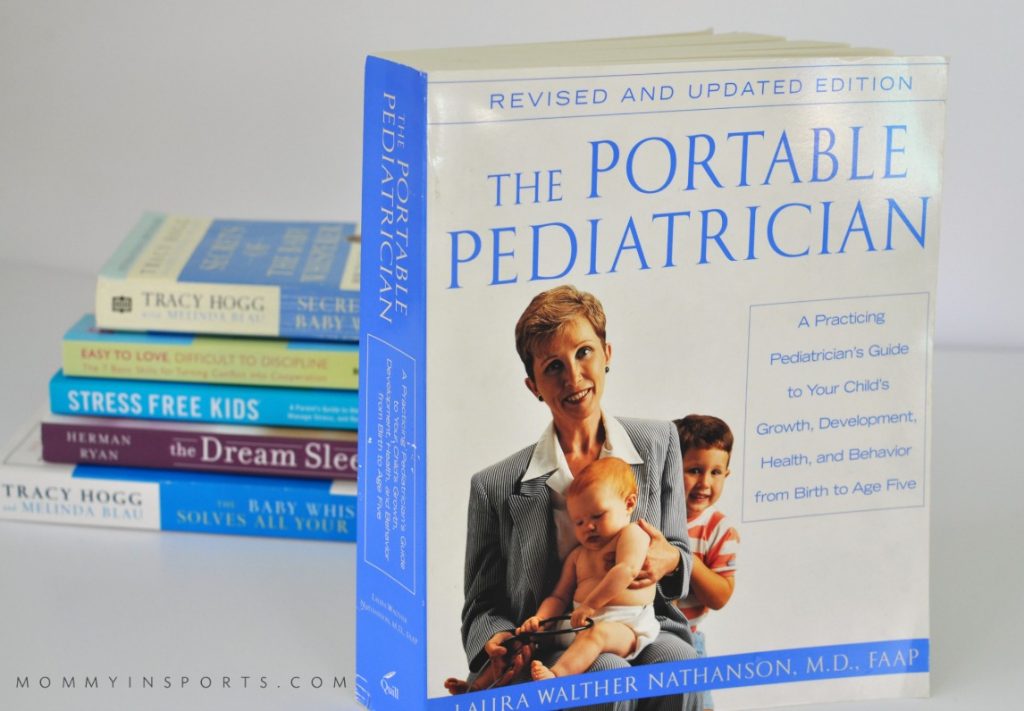 The Portable Pediatrician is awesome for all of your health questions. If you are a worry wart, a hypochondriac, or are ever unsure of anything, this is the encyclopedia for you! I still refer to it when our girls are ill, sometimes even before I check my phone. It's practical and a book I think every family needs to have in their homes. Because let's face it, we're going to be wiping snotty noses and cleaning up puke for a looooooong time.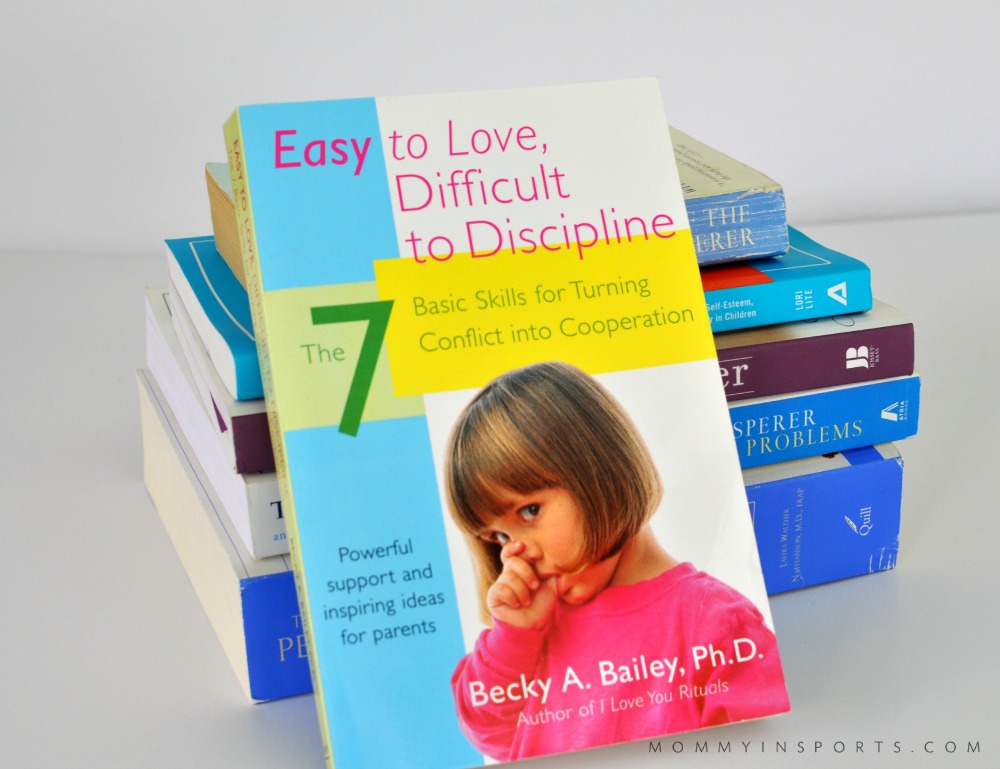 I call Becky Bailey, the psychologist that wrote this, the Eckhart Tolle of parenting. Having issues? Not sure how to work out a tough behavior? This is the book for you. She gives you great philosophies and tactics to inspire and empower your children. The title got me too – Easy To Love, Difficult to Discipline. Isn't that the truth?!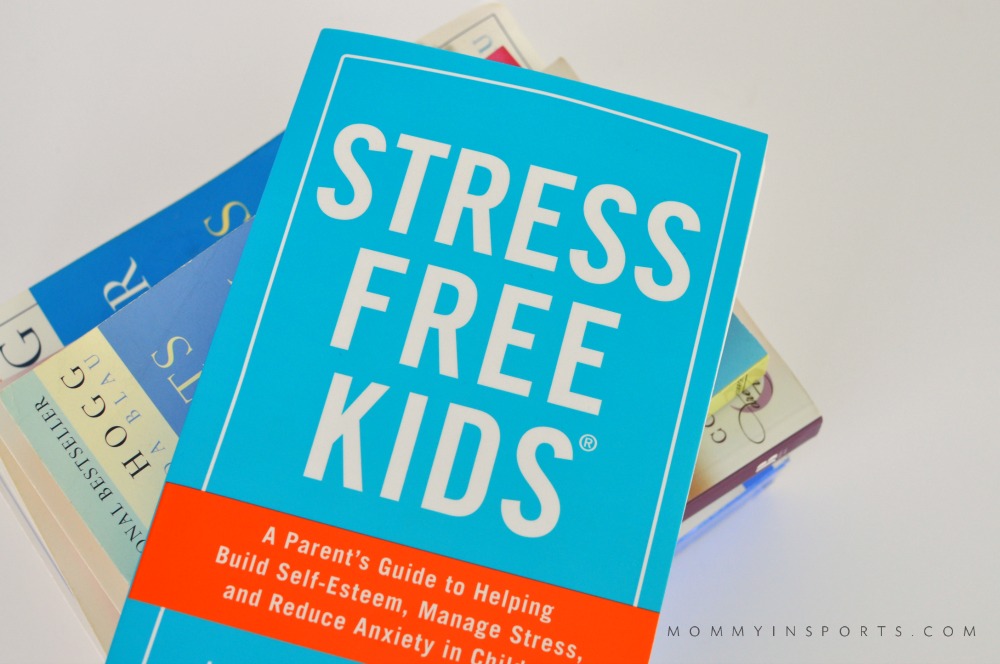 I received a copy of Stress Free Kids to review a while ago and it took me a few months to pick up – but once I did I couldn't put it down! This book is a must read for every parent, especially working mothers. It's easy to read, has great anecdotes, and digestible chapters (with pretty colored ink) that focuses not only on our kids, but how our actions towards them really effect their behaviors. I read this every day for a week while I did the treadmill or elliptical, and still refer to it. This is another one that will make you want to be a better person and parent. The less stressed version of course!
BONUS BOOK! The Big Book of Parenting Tweets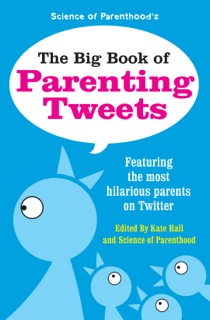 So I lied, I have a bonus book that's really funny and just came out around the holidays called The Big Book of Parenting Tweets! This was written by the bloggers behind a Science of Parenthood and it's really funny! (And I'm not just saying that because I am obsessed with Twitter.) There are some seriously snarky parents out there in the Twitterverse and this will keep you entertained! Here's a good one from the book:
How to calm a crying baby: 1) Pick it up. 2) Ok, so when it turns like, 5, you can put it back down. Good luck. — Lurk at Home Mom (@LurkAtHomeMom)
I think this would be an awesome Valentine's gift for any parent, so keep that in mind! Here's where you can buy it & follow Science of Parenthood on Twitter! Or you can follow me…which would be awesome-sauce! And if you want to find even more great parenting books, check out Play 2 Learn With Sarah's Top 5 Picks!