I hear it all the time, the same reaction when someone hears the news that yes, I'm in early menopause.
(Gasp) "What? How is that possible? You're too young!"
The not so funny thing is, they've been saying it since I was 35, after the birth of our first daughter. Seven long years ago, though it feels like seventy.
I never expected this to happen, of course, life has a strange way of just pummeling you when you least expect it. But once I stopped nursing our first daughter I felt the first hot flash. I was in the nail salon with an adorable one-year-old on my lap when my whole body turned to fire. I instantly started sweating as asked Layla, the nail tech if it was hot in the salon. "No, not really," she shrugged.
I knew I was in trouble when it happened at least a dozen more times that day.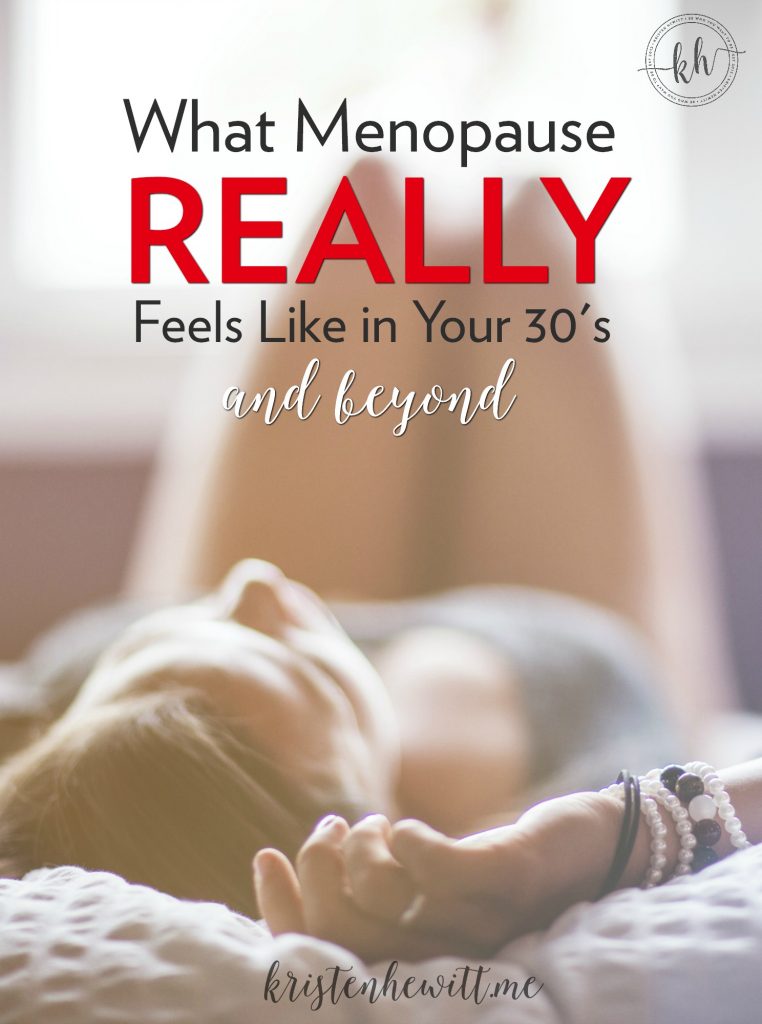 After a few days of hot flashes and horrible mood swings, I realized what might be happening. A blood draw at the IVF clinic revealed the news. My FSH levels* were ridiculously high (193), and I was in premature ovarian failure. Basically, my body was attacking my ovaries, the result?
Perimenopause at 35.
After some holistic treatment, I entered a self-proclaimed "menopause remission" a year later by taking DHEA, eating clean, and doing acupuncture. We were able to bring that FSH number down to 13 and with IVF conceive miracle baby number two. But since I stopped nursing her five years ago, back came the hot flashes.
And the rest of the horrible symptoms.
The thing about menopause is, it affects every single part of your life. It's like riding on a runaway train, and you desperately want to feel normal and good again, but don't know how to get off the ride. No matter what you do or try, you just have to find a new normal in the midst of the hot mess. Which of course isn't easy.
So here friends is what menopause is REALLY like in your 30's and beyond. (For me anyway!)
Hot Flashes – First comes the hot flashes, which are so uncomfortable, especially when you live in a hot climate like South Florida. And they sometimes come fast and furious, at one point I was having over 100 a day.
Utter Exhaustion – Hot flashes also alter your sleep, because those night sweats are something awful. 4:00 am, hello inferno hot flash that's melting my entire body from the inside out. Sure I'll stay up all day, no problem.
Anxiety – Anxiety and panic attacks are unfortunately normal once you enter menopause. It's triggered partly by the hormone imbalances, and it can control your life if you allow it. I've found ways to manage it naturally because medications didn't work for me. Honestly, I probably didn't find the right dosage because I didn't have the energy to keep trying after a year of different hormone treatments.
Hormone Replacement Hell – It is recommended if you are younger than 50 to add estrogen back if you are going through perimenopause. You can try to do traditional hormones through your doctor or OBGYN which require appointments, appointments, and more appointments. There are birth control options, the Nuva ring, and you can even try estrogen patches and progesterone pills. Those didn't work for me after more than a year of trying countless options, so I switched to bio-identicals hormones, which means more blood draws and appointments. And just when you think they're working…um the hot flashes are back. It's a never-ending cycle of testing and adjusting thyroid, adrenal, estrogen, progesterone, and testosterone levels. It's really a struggle to find the right balance, but eventually, you'll get there. (fingers crossed)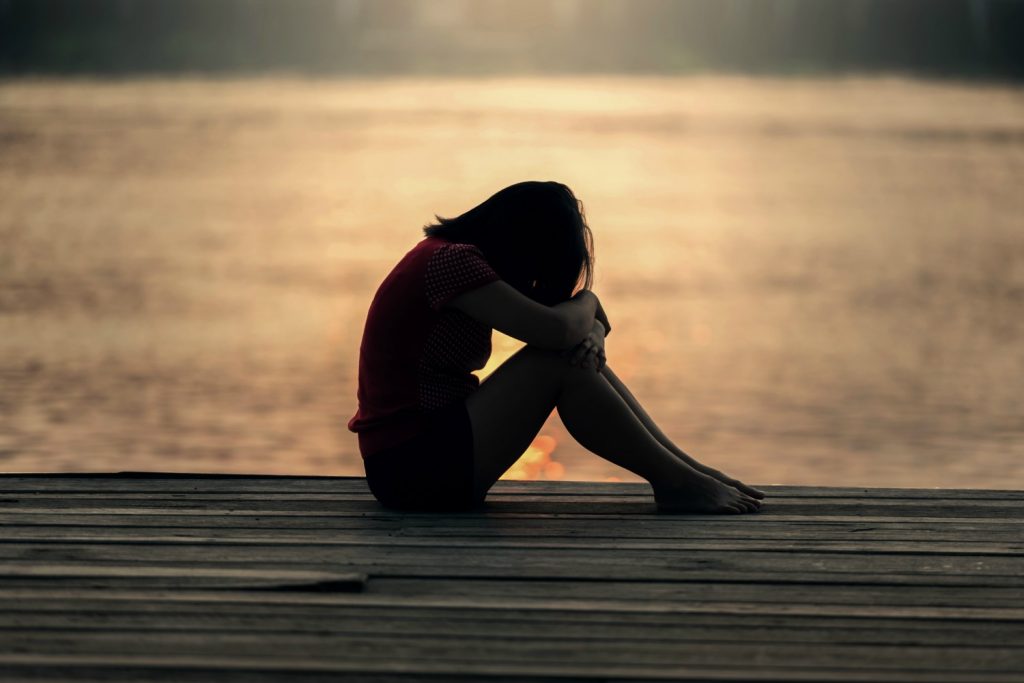 Body Changes – Your body changes almost overnight. With no estrogen in your body, bye bye chest, hello spare tire. I'm serious, where did this fat come from? I swear I only had eggs, an apple, and a salad today but I gained 18 pounds.
Intimacy Issues – Also bye bye libido. And I won't get too personal, but intimacy is not really existent (or fun) anymore. Not that you feel like anyway, especially since your body has changed.
Massive Mood Swings – You know how bad you feel when you have PMS? Welcome to menopause, every single day of your life. But it's not just the irritability, it's also the emotional trauma of realizing you can no longer conceive. I struggled with feelings of inadequacy because it felt like everything that made me a woman had been taken from me. But talking to a psychologist really helped with accepting this new phase of life.
There are ways to cope and adjust of course, and I'm being slightly dramatic. (Not really.) But other than struggling with infertility and IVF, this is by far the hardest stage of my life. It's exhausting to never feel good and requires so much mental energy to stay positive. But each day I focus on the good in our lives and put one foot in front of the other.
What's the alternative?
If you too are struggling with early menopause, please talk to someone about all of these changes. It's not an easy transition, and it helps so much to have support.
Also, I do believe that we have the power to heal our bodies and the underlying causes that might be exacerbating early menopausal symptoms. You can read more about that here.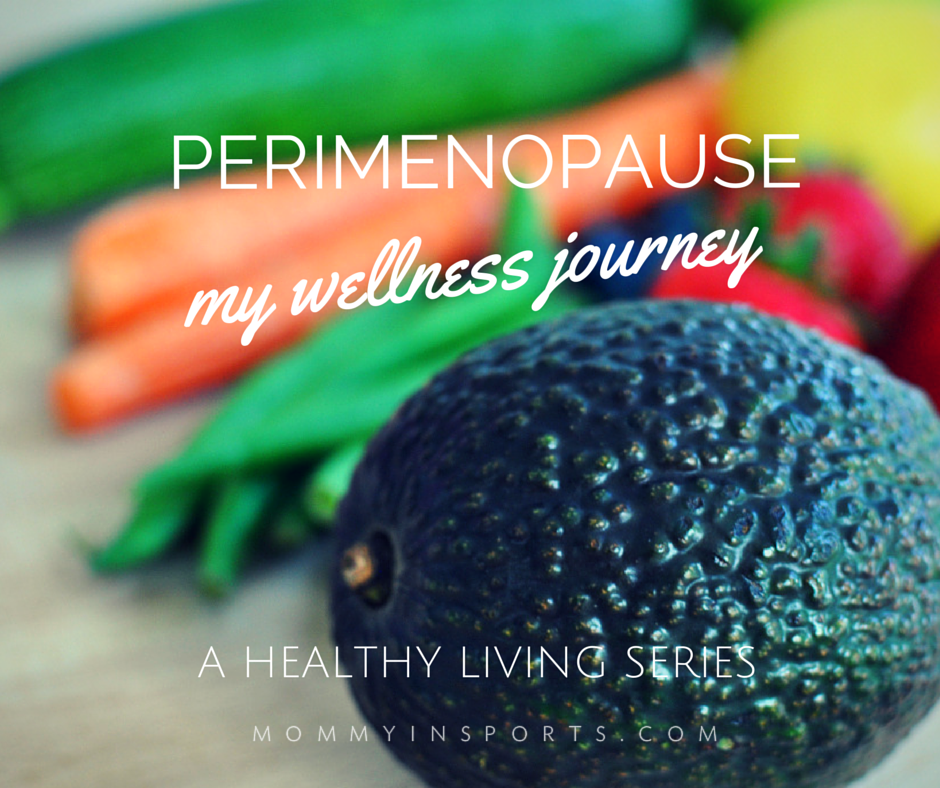 *FSH- Follicle stimulating hormone which measures a woman's remaining follicle (egg) reserve. A normal woman of reproductive age to conceive usually has the number 10 or less. Perimenopausal women are usually 11-15. Our IVF clinic would not do IVF if your FSH is over 15.
And if you'd like to read more about natural ways to cope with anxiety, start here.