Thank you to the Council For Responsible Nutrition for sponsoring this post. Learn more about how #SARMsCanHarm at crnusa.org/SARMs!
Don't you love it when the seasons change? The snow begins to thaw (if you live up north) and you just want to go outside and get moving! With spring though also comes the dreaded bathing suit ads. And for those of us who have had kids, or aren't feeling so confident about our bodies, the thought of short shorts and tank tops doesn't sound fun. You want to get fit, but you hate working out.
I feel you.
I used to love working out. Before kids, I spent hours at the gym doing cardio, taking kickboxing classes, and lifting weights. I was in the best shape of my life, and working out relaxed me and helped me feel confident. But once I had kids and gained some weight, I lost that confidence and working out felt like a chore instead of fun.
But recently I've found my groove again. I have teamed up with John Stout of CDC training, a former NBA trainer of 27 years and now hit the park 3-4 times a week. I'm training for my first 5K (though I'm not much of a runner!) and though I still have a long way to go, I'm enjoying the process again. So I thought I'd share some tips on how to get fit when working out just isn't your thing!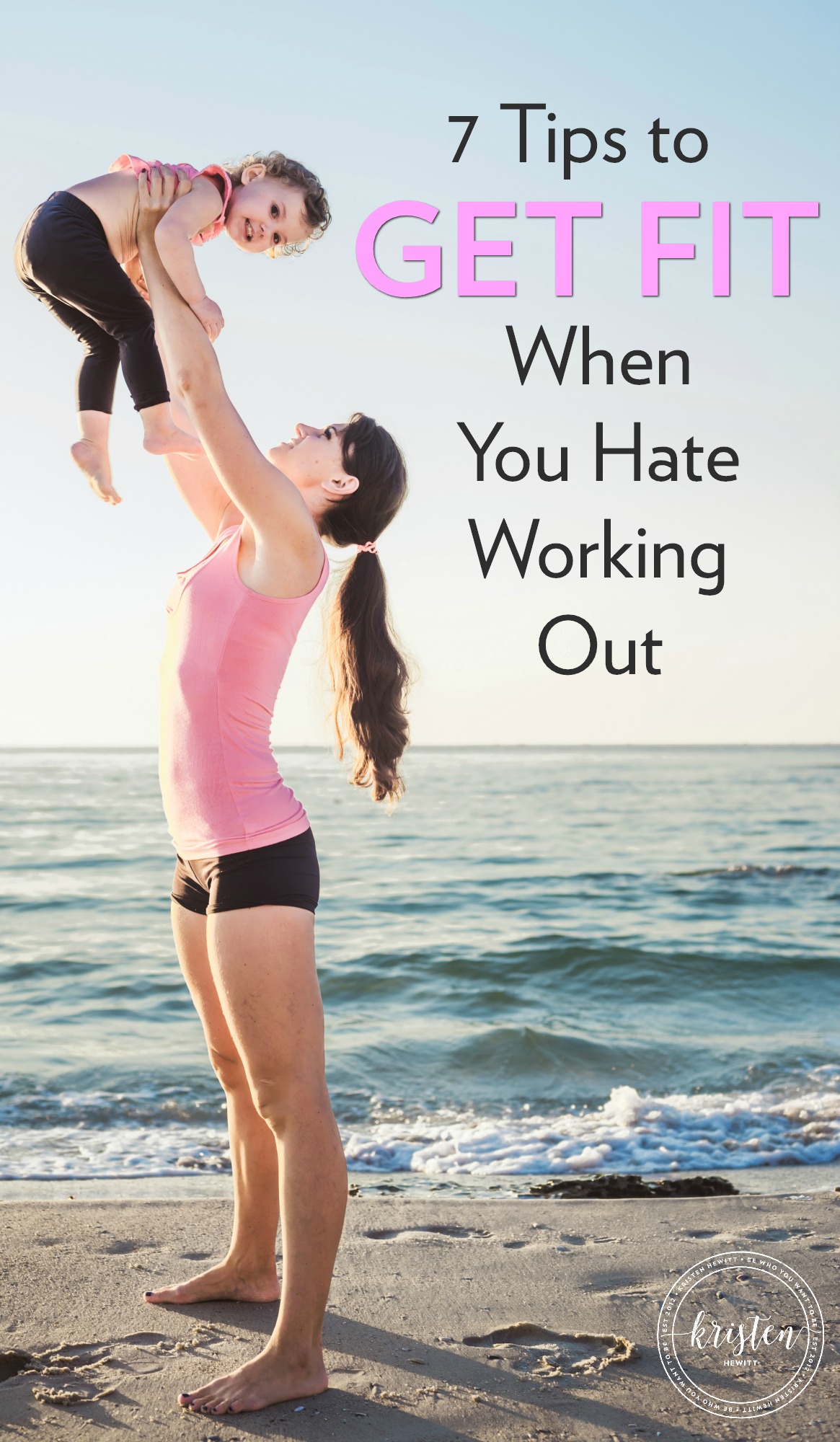 7 Tips to Get Fit & Start a Routine When You Hate Working Out!
Do Something You Love – Seriously, I can't stress the importance of this. If you hate running, then don't run! Find something you enjoy. Rollerblading, dancing, spin classes (OMG LOVE SPIN!), whatever it is that feels fun to you, do that. I even do cardio with the kiddos sometimes, I run or rollerblade while they ride with me. It's so important to make exercise fun.
Schedule Your Workouts – It's so important to put yourself and your workouts on the schedule. I check the spin class schedule with a few friends against my work schedule each weekend and try to find at least one where I can meet up with someone. Then I pick two to three other days to go to the park and workout. Keep in mind, those coffee dates with friends can become walk dates too!
Have an Accountability Partner – Pick a friend, your partner or spouse, or workout with a group so you have some accountability. It's easy to oversleep or eat that donut while watching GMA when you don't have someone texting you, "Where are YOU!??" I love working out with an awesome group of women. There's always someone to talk to, run with, and I have John to motivate and push me to do things I wouldn't do if he wasn't watching.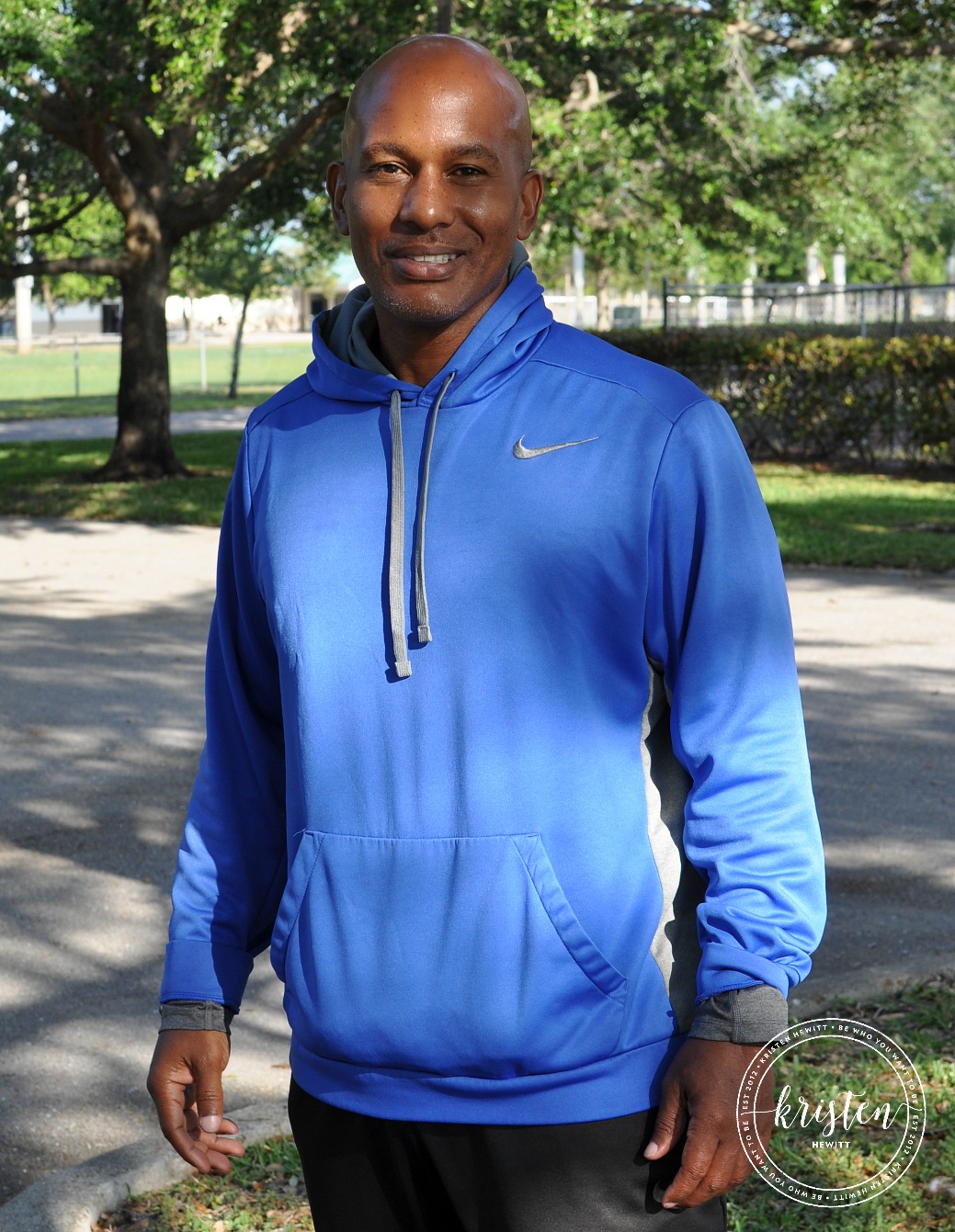 Start with Cardio – Once you decide to workout, John Stout recommends doing 30 minutes of cardio 3-4 times per week. As you progress and build your endurance, then increase to 40-minute sessions Stout explains, "At 30 minutes you are maintaining your current weight, but once you work up to 40 minutes or more, you get into your fat burning zone."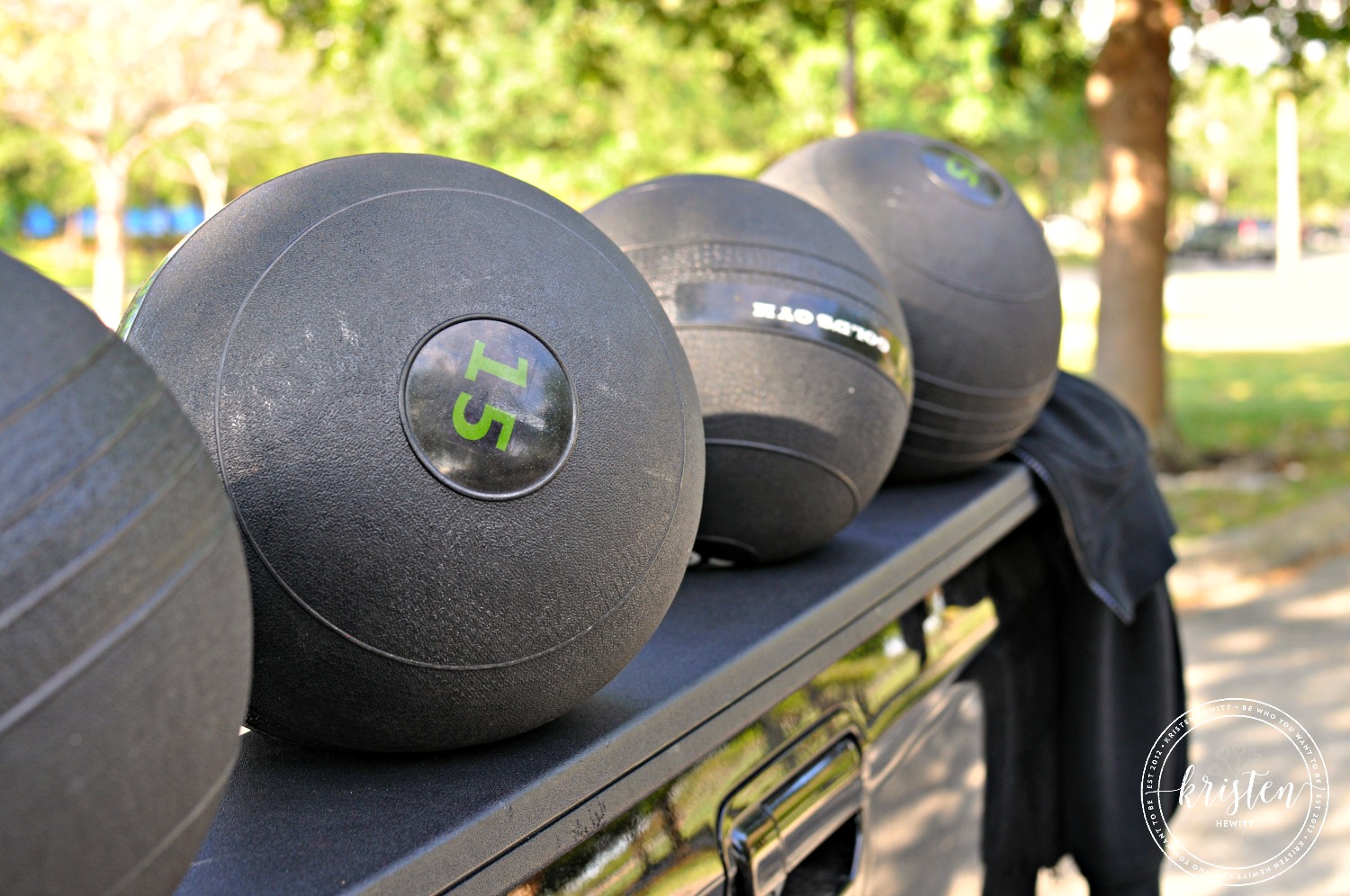 Don't Forget About Weight Training – "The reason why weight training is so important is lifting weights breaks down muscle fibers and that helps to burn calories. And as your body repairs those muscles it will continue to burn calories after you're done working out, even when you're sleeping." Stout recommends lifting weights 2-3 times a week to speed up your metabolism. You don't have to join a gym either! You can buy resistance bands, hand weights, or even do an online workout program. There are so many to choose from now, don't be intimidated, and find something that works for you!
Food Rules! – What you put into your body is more important than how you move it. Yeah, you read that right. "70% of weight loss is from food, and 30% is from exercise. Always strive for a balanced diet, a lot of people cut out all carbs, but our bodies need carbs for energy. Have carbs in the morning like oatmeal, and a little brown rice and/or veggies at lunch, but dinner needs to be protein and vegetables. And don't forget the water!" Stout also recommends a protein shake if you aren't getting enough protein in your diet. And I have a protein shake at least five times a week for breakfast as well! (Here are some of my favorite smoothie recipes!)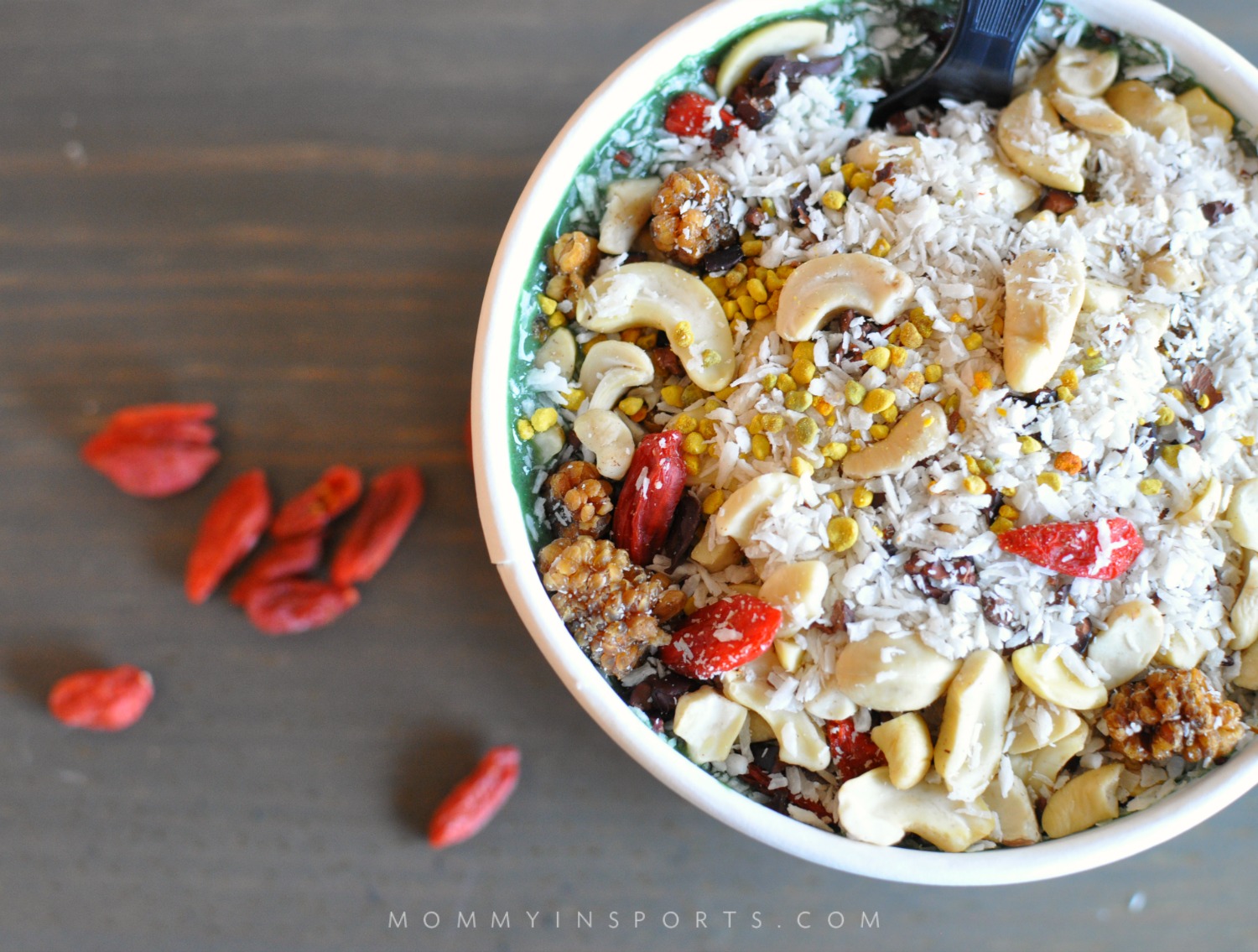 Word to the wise, be careful when choosing protein powders and other supplements. Selective Androgen Receptor Modulators (SARMs) are dangerous and illegal, and have been found in a number of adulterated products masquerading as "dietary supplements." SARMs pose a risk to all consumers, including athletes, and should be avoided, as they can result in potentially life-threatening consequences. SARMs may be listed on the product label (with names like "ostarine" and "andarine"). Or they may not be listed in the ingredients at all. That's why it's important to purchase dietary supplements from companies you know and trust—those that don't make drug-like claims. You can learn more here about staying safe!
Don't Weigh Yourself – When I did Whole 30 they recommend not weighing yourself and that's exactly what John Stout says to his clients as well. "When you're working out you should go by how your body is feeling and how your clothes are fitting. A lot of times when you start doing weights you build lean muscle, and that's heavier than fat, so don't jump on the scales."
Don't feel pressured or be discouraged by what you see on social media. Remember, comparison is the thief of joy, and we all have our unique experiences and challenges. Just be consistent and make sure to make time for you! And the rest will come in time. Good luck on your journey to get fit, and hopefully, you'll learn to love to work out!
I was selected for this opportunity as a member of CLEVER and the content and opinions expressed here are all my own.
Did you like this post? Then please follow along on Facebook for more inspiration!
Also, check out Why I Work Out Even When I Feel Like Crap.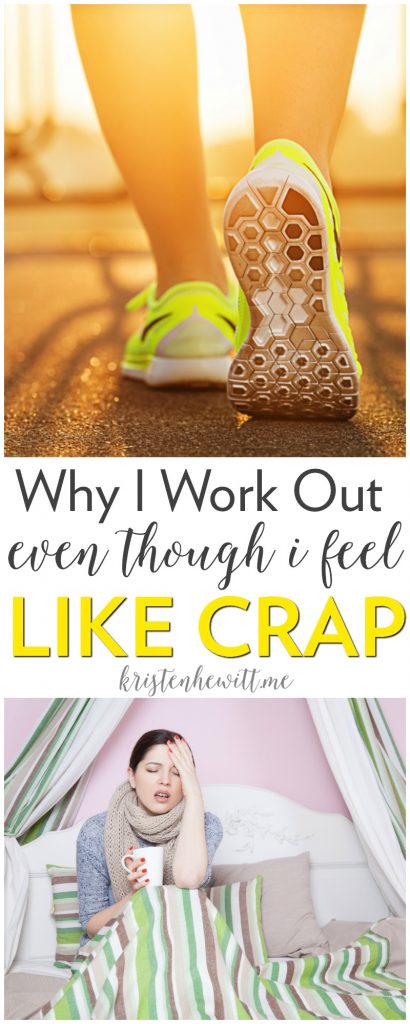 Or check out my healthy recipe resources!