I ran into a friend recently who I haven't seen in forever. I, of course, said the same words we always say, "We need to get together, when are you free?!"
She ran through their schedule of swimming, track, music lessons, cub and girl scouts, and soccer on the weekends, and confessed she didn't really have a free day to just play.
Not one single day. "What about you?" she asked.
I sort of laughed, I mean we have dance and occupational therapy, but other than that our kids don't do much outside of school. So I gave her a few options.
"Wow, your girls sure do have a lot of free time," she said, almost sounding judgmental. "Yes, exactly as we like it," I replied with a fake smile plastered on my face.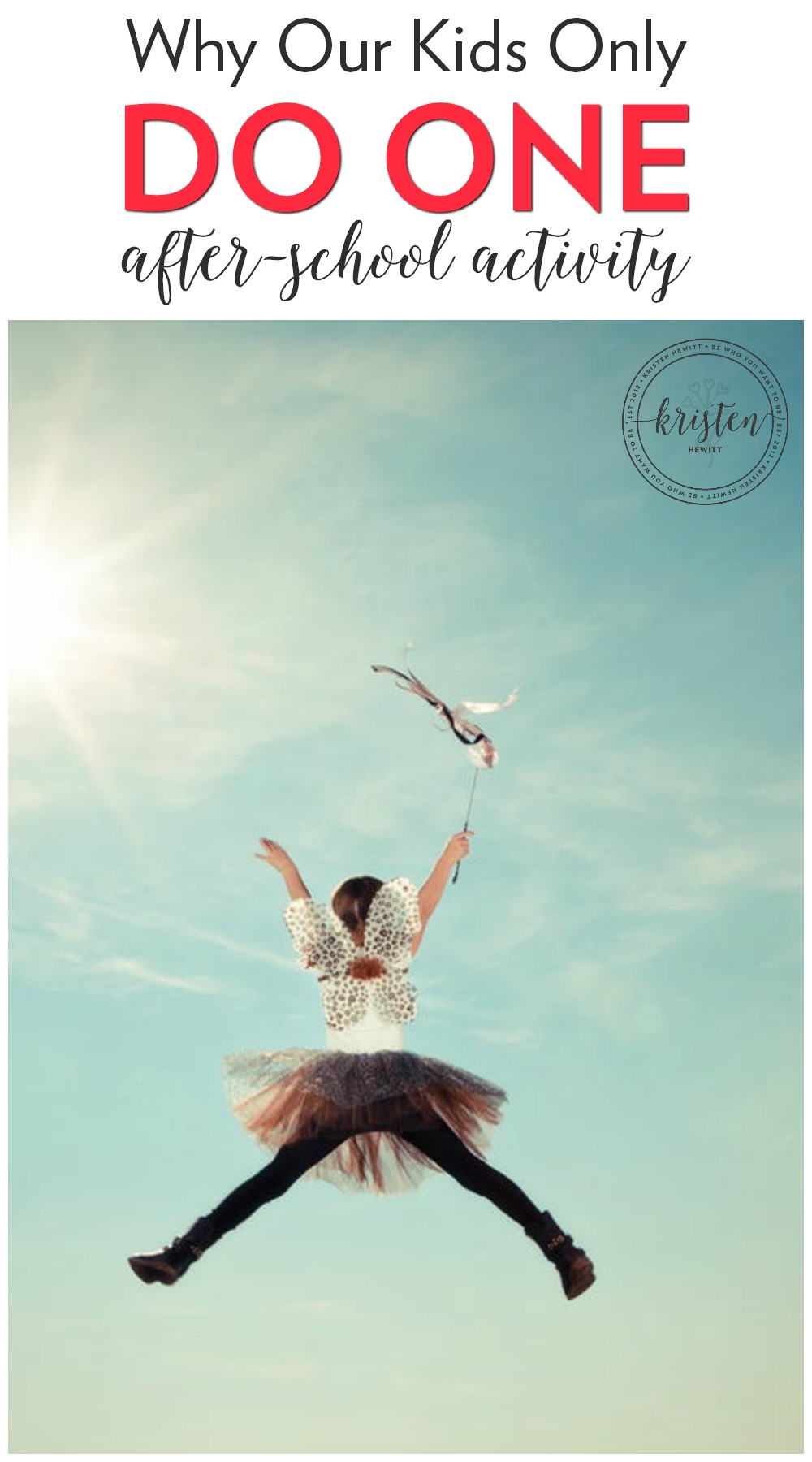 I get it, we all want our kids to be able to try everything, and figure out what their "thing" is. But in my opinion, kids are too overscheduled these days. I mean look at our own lives, we feel so anxious and frustrated when we're always running from here to there after work, imagine how kids feel after a long day at school?
And just like us, our kids can have it all, just not at the same time.
This is exactly why our girls just do one activity each school year. They can pick it. Dancing, swimming, tennis, piano, the sky is the limit. This year our older daughter picked dance two days a week, and our younger daughter picked nothing.
Because Kindergarten is hard enough for her. And I'm totally OK with that.
What do we do? (People ask me this all the time.) Well, we do homework, ride bikes, go for walks with our dog, swing on the swings, do art projects, make homemade play dough, watch TV, and they are learning to cook and bake. They also do this wonderful thing called independent playtime where they just play. All by themselves. Without any prompting from me.
Sometimes they play ice skaters in socks on our travertine floor, sometimes they make a library out of the cat condo and play "book checker outer", sometimes they fight, and sometimes they're just plain bored. And when they complain about being bored, they pick a chore out of the chore jar. (They do this when they fight too.)
With our unique schedule working in sports broadcasting (games at night and on the weekends), I can't always take them to the same scheduled activity the same time every week. But if I'm being honest, I don't want to be a chauffeur 24/7. Weekends are for us all to have downtime, and for me to breathe, lounge in my PJ's, meal plan, read a book, clean the house, journal, and just BE. I have to get up at 6:00 am every single day of the week, there is no way in hell I'm setting an alarm on the weekends for swim meets or soccer games. Not yet anyway.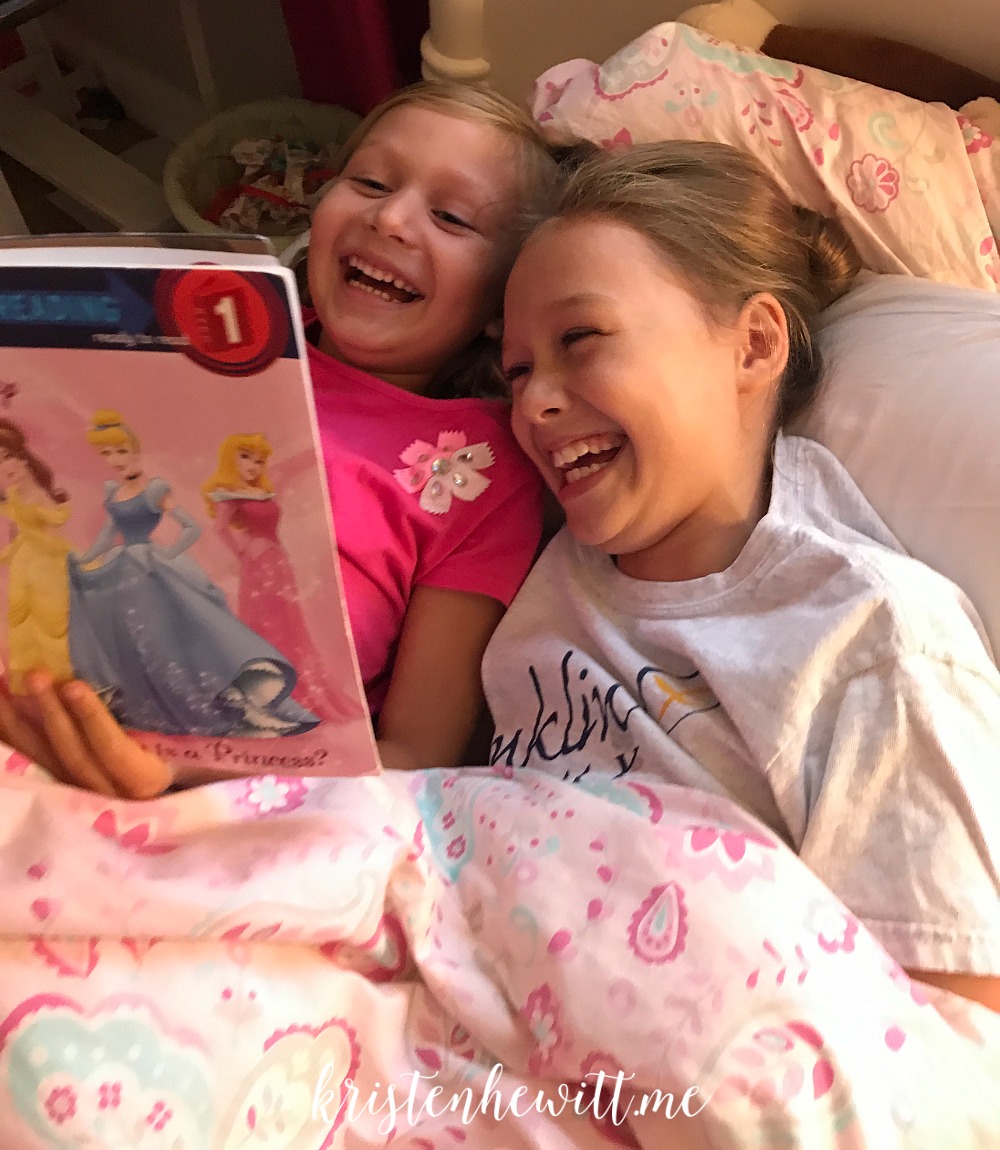 If the girls fall in love with a sport that they really excel at – and want to put in extra practices and weekend events, of course, we would support them. It's not all about me and my need to do nothing. But at ages eight and six, we don't need to push them. They get enough of that at school.
I have never understood society's more more more attitude. More things, more money, more cars, more activities, more accolades, more homework, more academics. What about learning to entertain themselves? What about exploring the world around us and being present? What about the art of being bored? Sometimes doing less with our kids is more.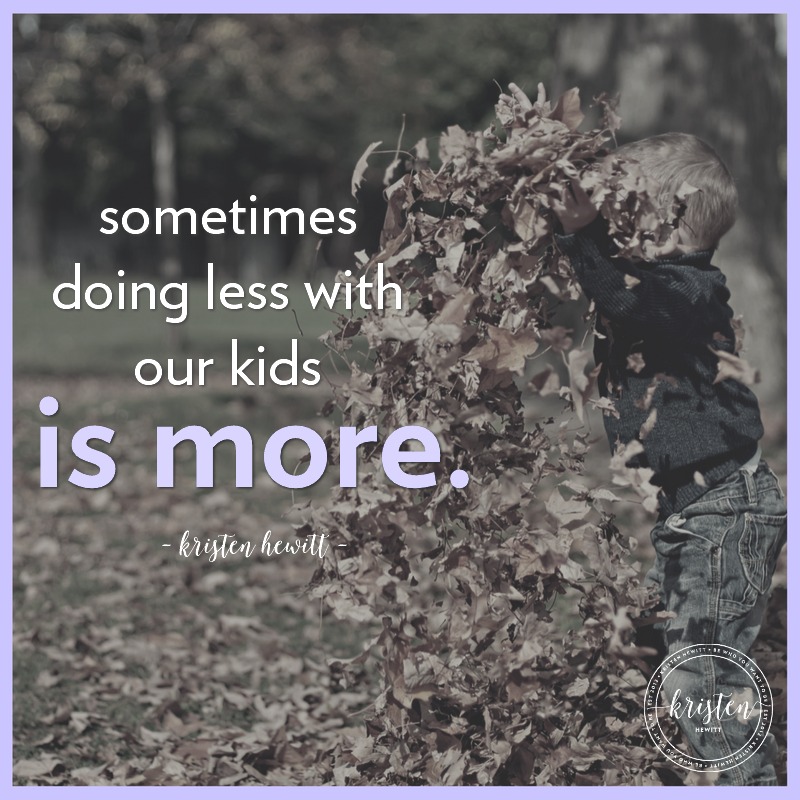 So if anyone wants to play with our girls, we are open Tuesdays, Thursdays after 3:30, Fridays and the weekends. We're here swimming, drawing with sidewalk chalk, reading, or playing with one of their million toys. We prefer the simple life, and you're welcome to join us.
If you liked this post, please follow along on Facebook. And you might like Why We Are Doing Nothing This Summer.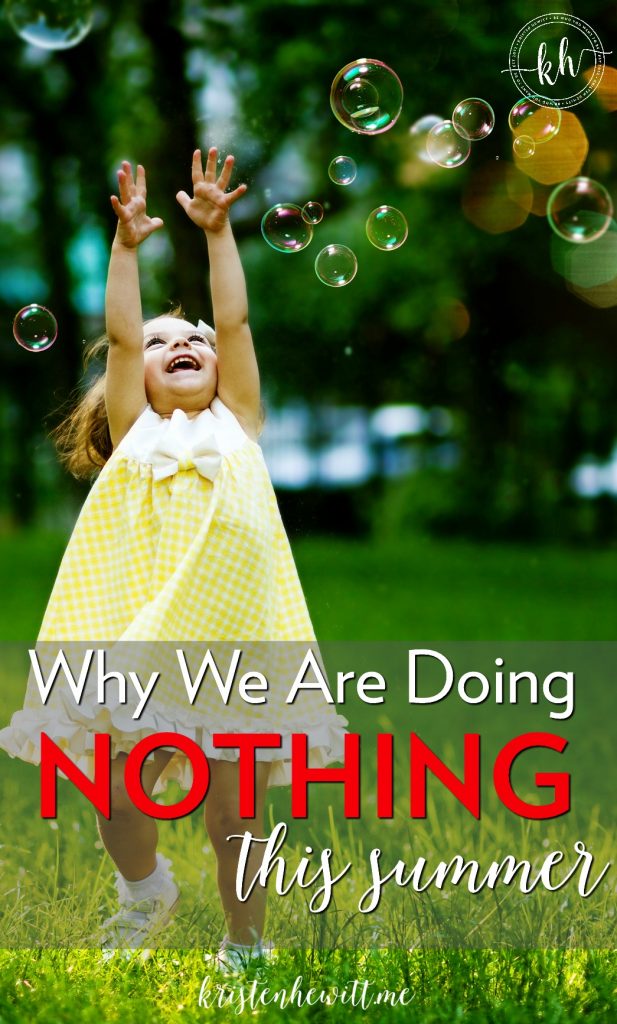 Or How to Get Your Kids To Wake Up Happy.