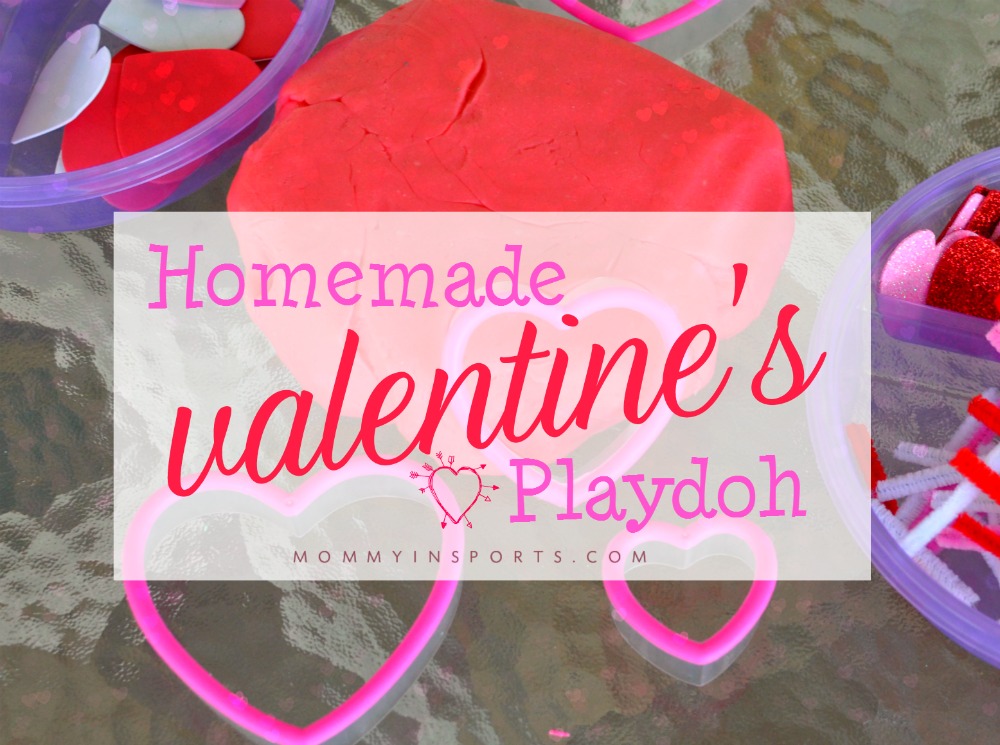 Looking for an easy after school activity for your kids? Why not whip up some homemade playdough? It smells sooooo much nicer than the store bought variety, and feels silky smooth in your hands. I first tried my hand at making this last year for our daughter's Frozen birthday party, and it was a hit. Since then, this is the only playdough we use.
Not only is it a fun sensory exercise, but we also build in math lessons for our five year old. She helps me measure the ingredients, mix them together, then experiments with the food coloring. It's a simple recipe, and if you've never made it – you first mix the dry ingredients in a pot, then add the liquids and stir until it looks like this.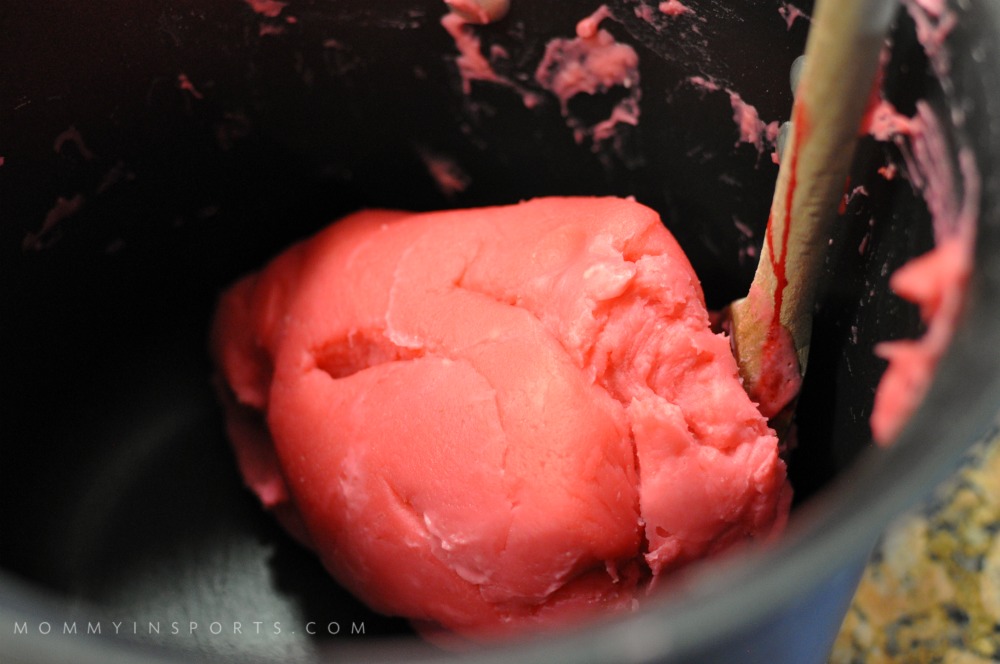 Then knead it on a floured surface. I start the process while it's too warm, then let the littles dig in!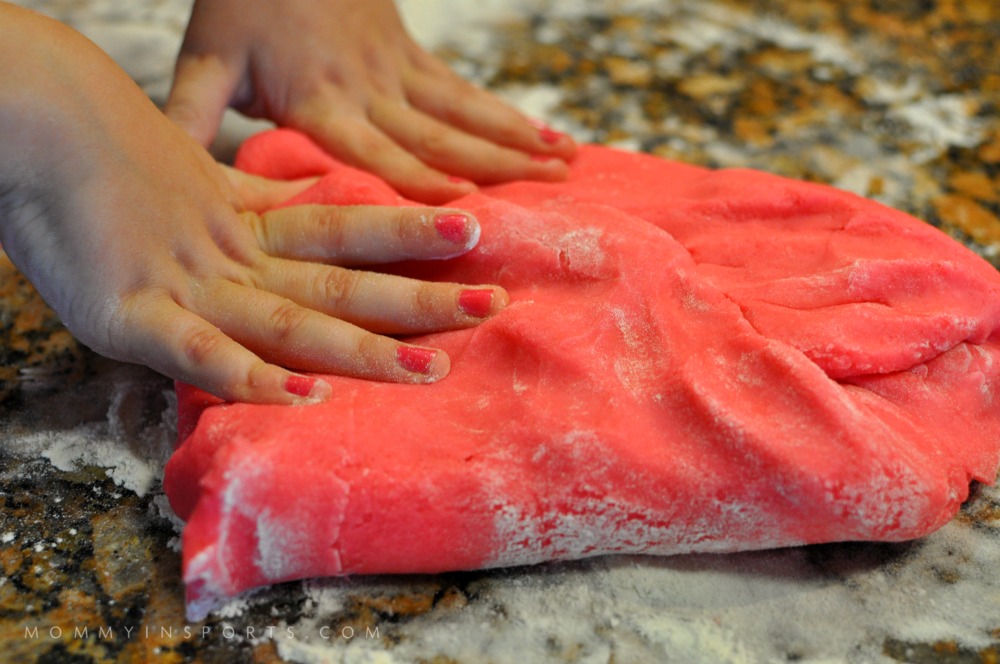 And then it's time to create with your homemade playdough! We raided the dollar store for all types of knick knacks and cookie cutters to play with…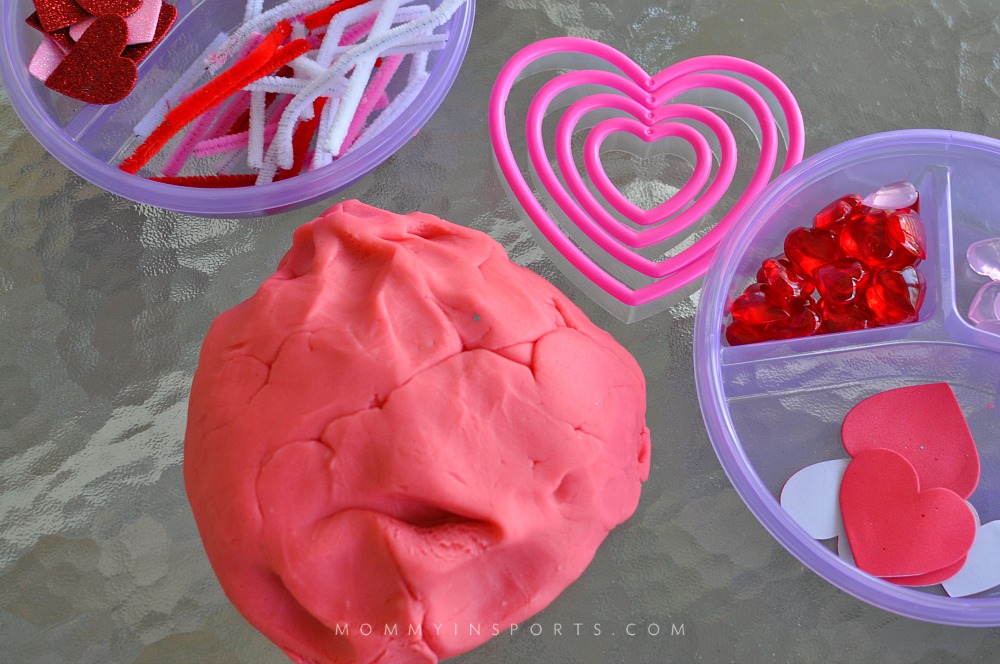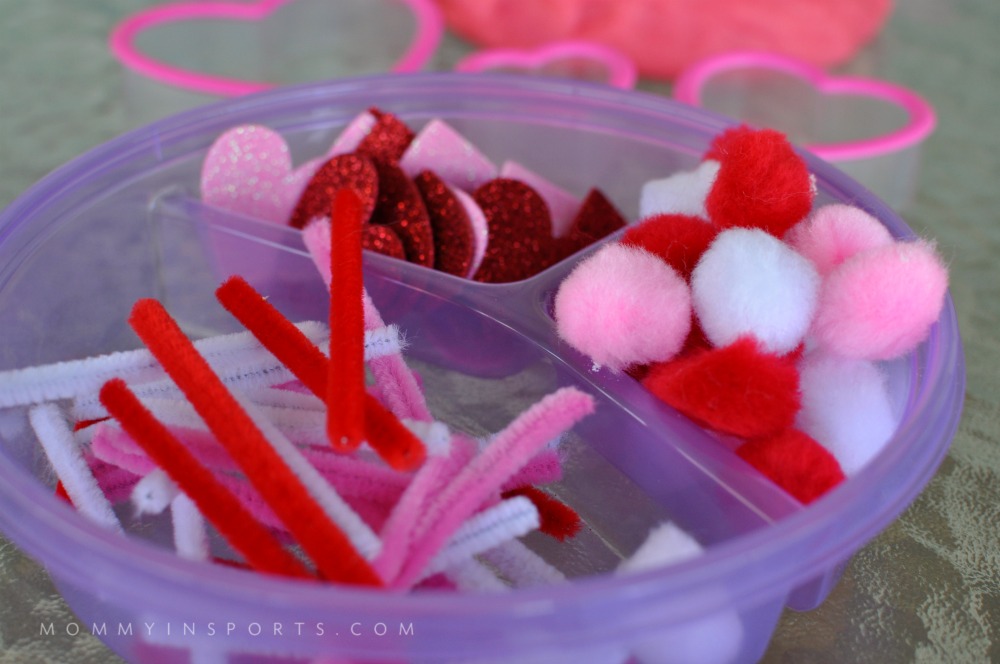 I love watching to see what they come up with, our three year old likes to just dig in and use all the props!
While our eldest methodically sculpts and creates faces…
or how about a birthday cake?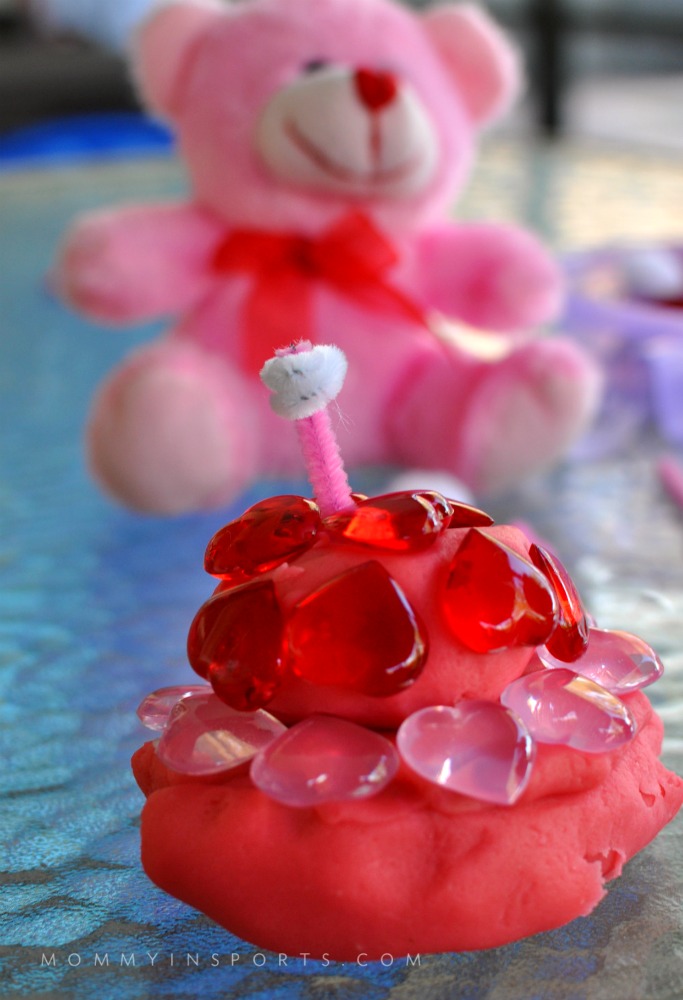 It's fun to make homemade playdough based on holidays and seasons, St. Patrick's Day will be the next batch we make. And add any scent or 'flavor' you prefer! I only had vanilla, but grape and cherry are fun too…here's the recipe! And PIN for later!

Homemade Valentine's Playdoh
2015-01-19 06:46:56
Nutrition Facts
Amount Per Serving
Calories 1195
Calories from Fat 268
Trans Fat 0g
Polyunsaturated Fat 6g
Monounsaturated Fat 20g
Total Carbohydrates 198g
66%
Sugars 1g
Protein 26g
* Percent Daily Values are based on a 2,000 calorie diet. Your Daily Values may be higher or lower depending on your calorie needs.
Ingredients
2 cups flour
2 cups water
1/2 cup salt
2 tbsp vegetable oil
4 teaspoons cream of tartar
(optional ingredients)
1/2 bottle vanilla or other extract
2-3 drops glycerin (makes it silky and shiny)
5-6 drops of food coloring
Instructions
Mix all dry ingredients together, and then add all wet ingredients. Stir until well blended.
Cook over medium heat, stirring constantly, until a ball forms.
Transfer hot play dough carefully to a floured surface. Knead as the dough cools.
When cooled, store in a ziplock bag or airtight container.
Have fun!
Adapted from The Parenting Place - Nova Southeastern University
Adapted from The Parenting Place - Nova Southeastern University
Kristen Hewitt https://kristenhewitt.me/
If you liked this post, please follow along on Facebook .
Also, check out my other homemade play dough recipes here!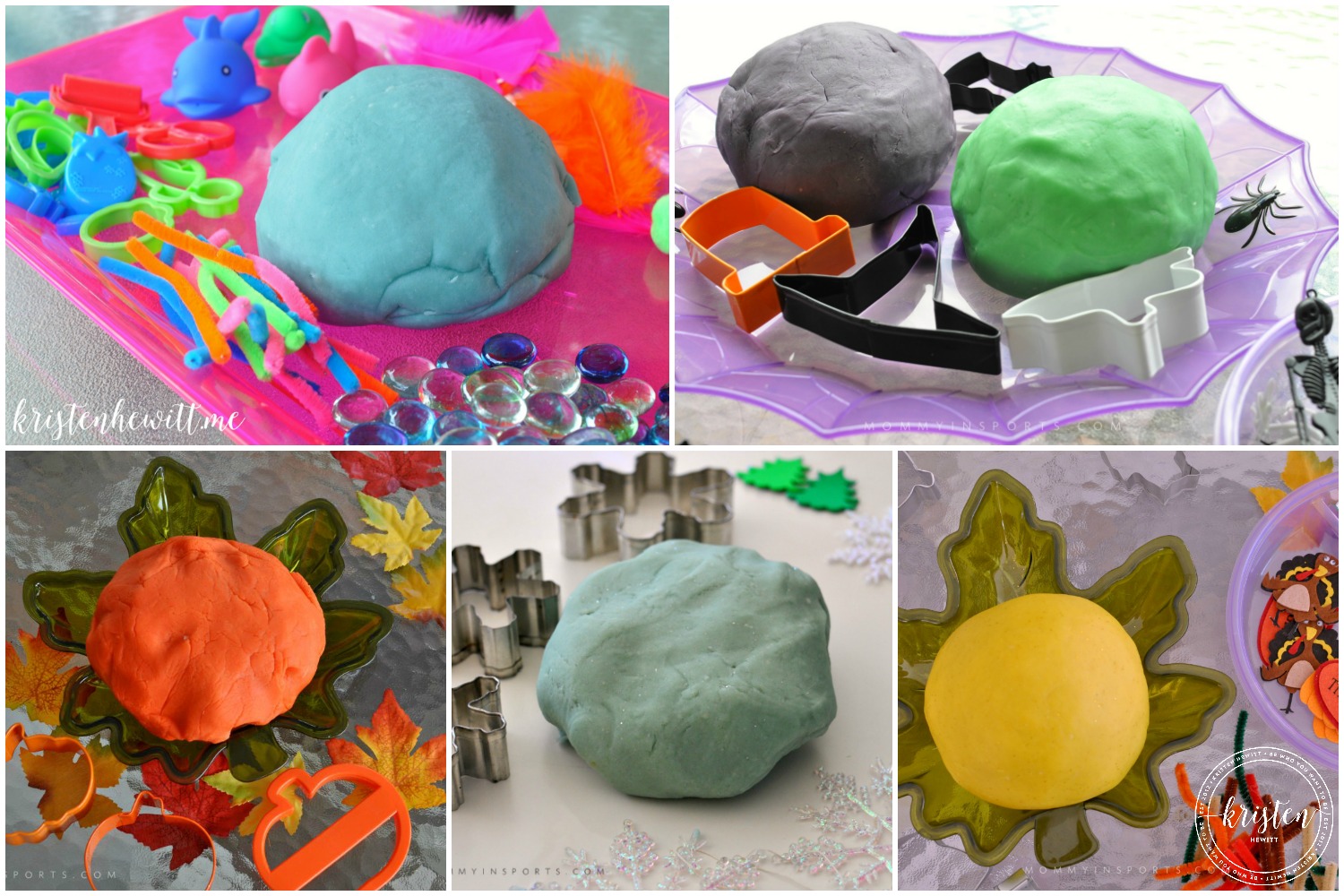 And for more Valentine's inspiration, make these heart-shaped cinnamon rolls!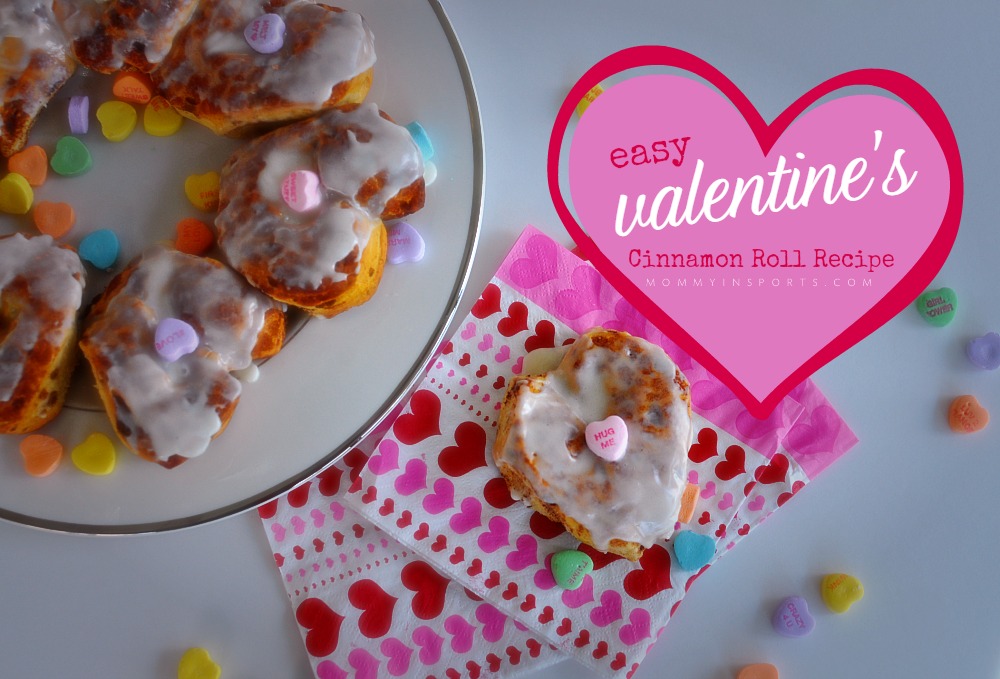 Or Pink Velvet Cupcakes with White Chocolate Frosting!