Ever wanted an easy breakfast that's sure to wake you up? Why not try this delicious yet simple recipe for green lemonade?!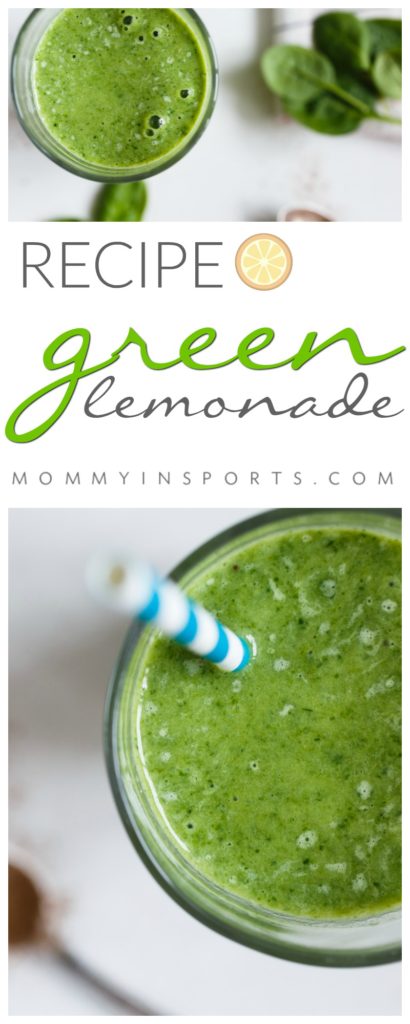 Juicing seems to have become a trend overnight. There are juice bars, juice cleanses, juices for everything, and for good reason! Juices help to cleanse our bodies, and fill us with nutrients we might not get elsewhere. And sometimes it's hard to swallow those dark, leafy greens, so juicing is a great way to get in those extra veggies.
Once I gave up coffee, I still felt like I needed to replace it with something in the morning. I love to drink water with apple cider vinegar as soon as I wake up to flush the toxins, but I still needed a little jolt. Enter green lemonade.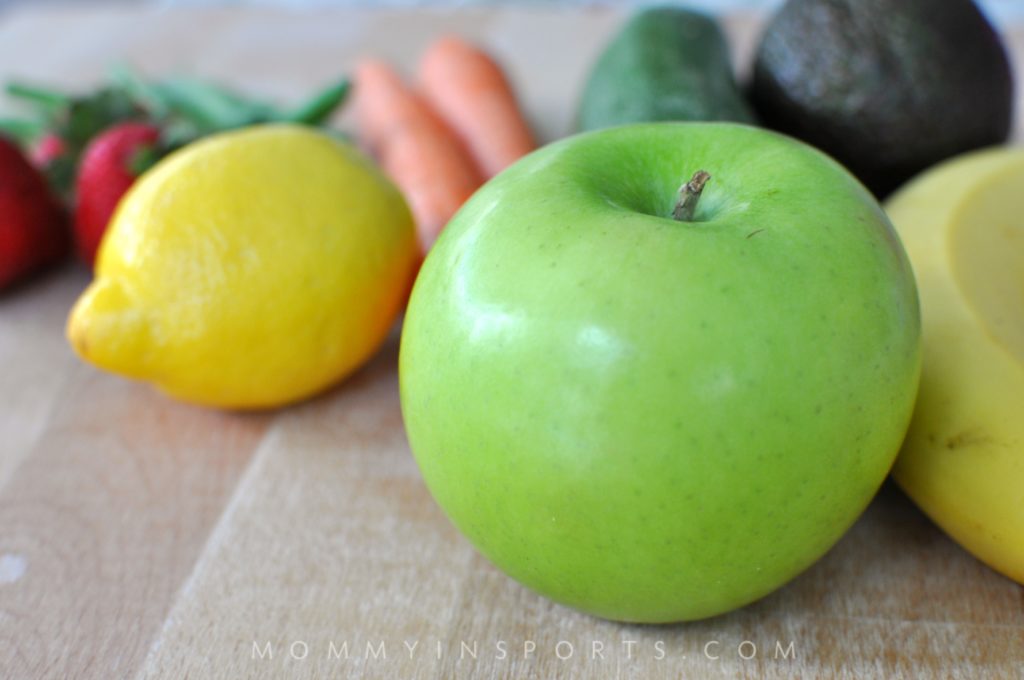 I've seen many recipes for green juices, but I wanted something that would be good for our girls and I to try. I also wanted something that wasn't too tart, with just a touch of sweetness. And green apples are the perfect ingredient to give your green lemonade a little natural sugar kick in the morning!


So after playing and experimenting I've found the perfect balance for the kids. This green lemonade is one of our favorites juice recipes to have in the mornings, and surprisingly the kids love this! Not just the finished result either, but they also enjoy helping to prepare the produce, and throw it in the juicer. (Safely and supervised of course!) Who knew getting kids to drink their veggies could be so easy and fun?!
simple & delicious green lemonade recipe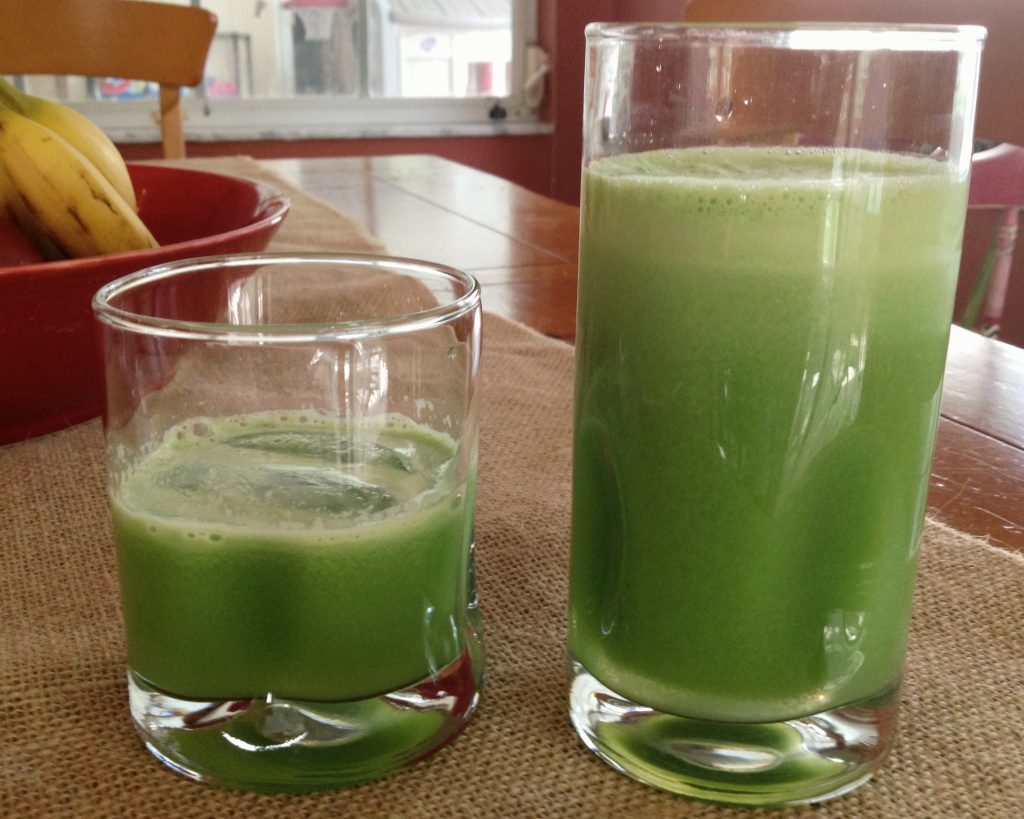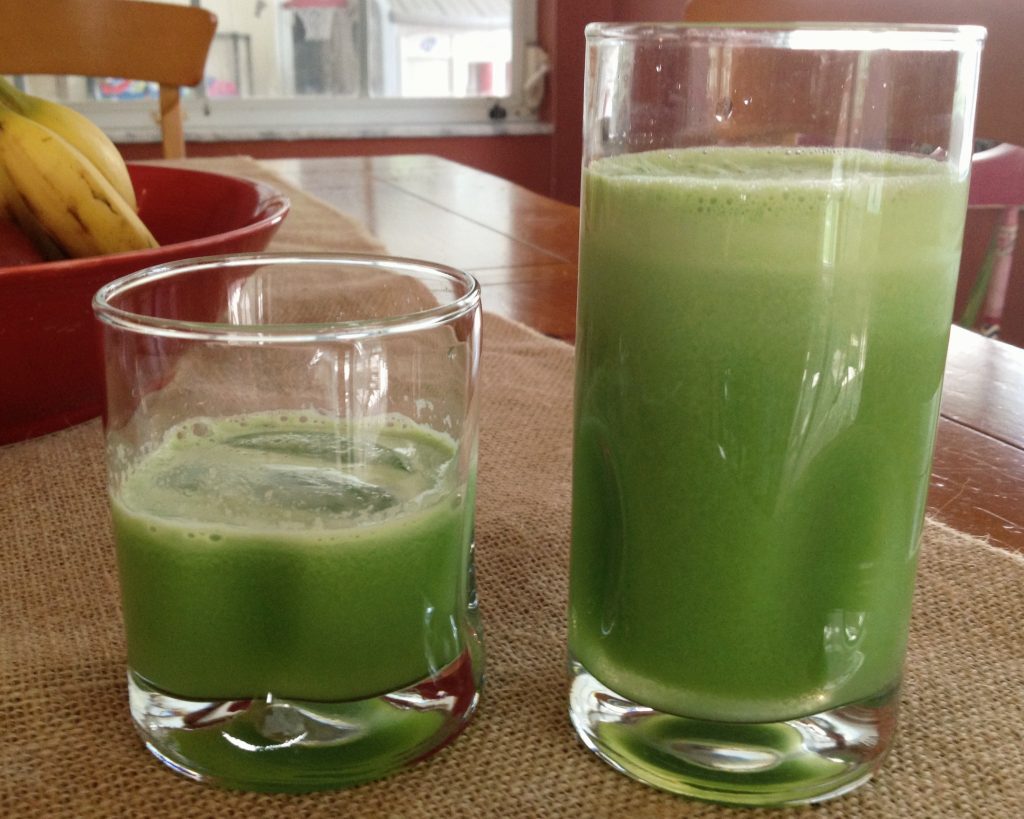 Simple & Delcious Green Lemonade Recipe
2014-09-28 06:18:21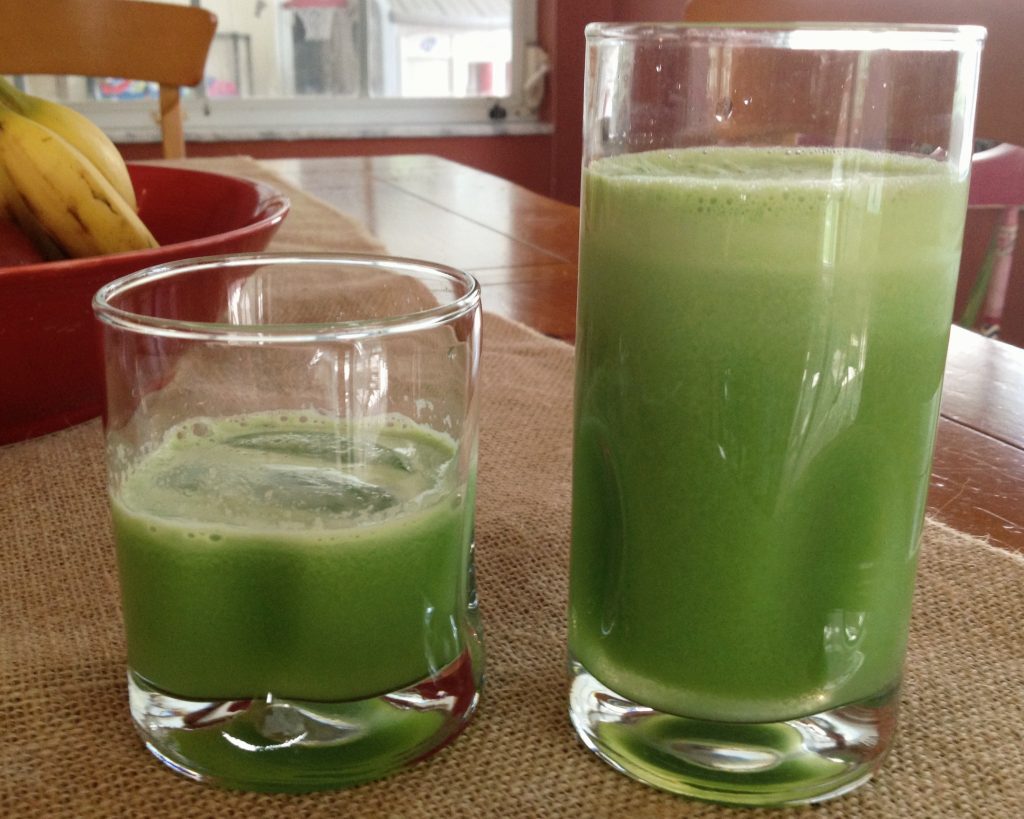 Serves 1
A delicious recipe that your kids will love, just don't let the color get to them!
Nutrition Facts
Amount Per Serving
Calories 272
Calories from Fat 12
Trans Fat 0g
Polyunsaturated Fat 0g
Monounsaturated Fat 0g
Total Carbohydrates 71g
24%
Sugars 46g
Protein 5g
* Percent Daily Values are based on a 2,000 calorie diet. Your Daily Values may be higher or lower depending on your calorie needs.
Ingredients
1 cup organic spinach
2 granny smith apples
1 lemon
1 inch ginger
1 cucumber or zucchini
1 stalk celery (optional)
Instructions
Add all the ingredients to juicer, but put the lemon in last!
Notes
If you are juicing for your kids, up the recipe to 2 cups of spinach, 3 green apples, and a full cucumber or zucchini.
Kristen Hewitt https://kristenhewitt.me/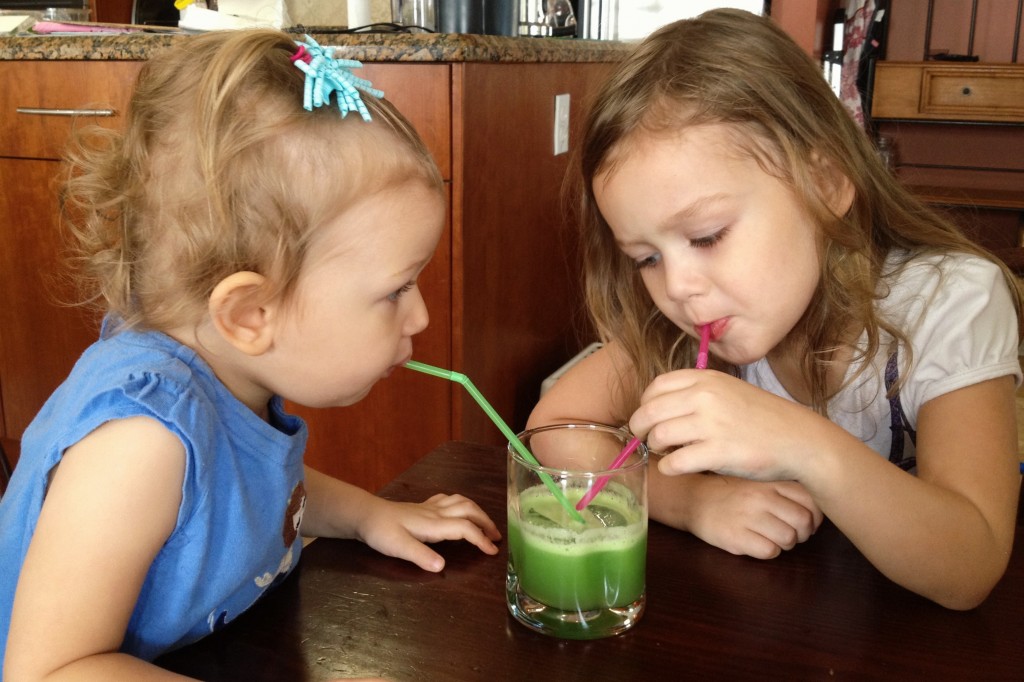 I hope you all enjoy this morning pick me up as much as we do! Keep in mind, you can make this in batches and store in a sealed mason jar for up to three days.
If you are looking for more kid friendly juicing ideas, start here. Also check out this kid approved green smoothie from Pretty Wellness!
Ever thought of doing a juice cleanse? Here are my survival tips!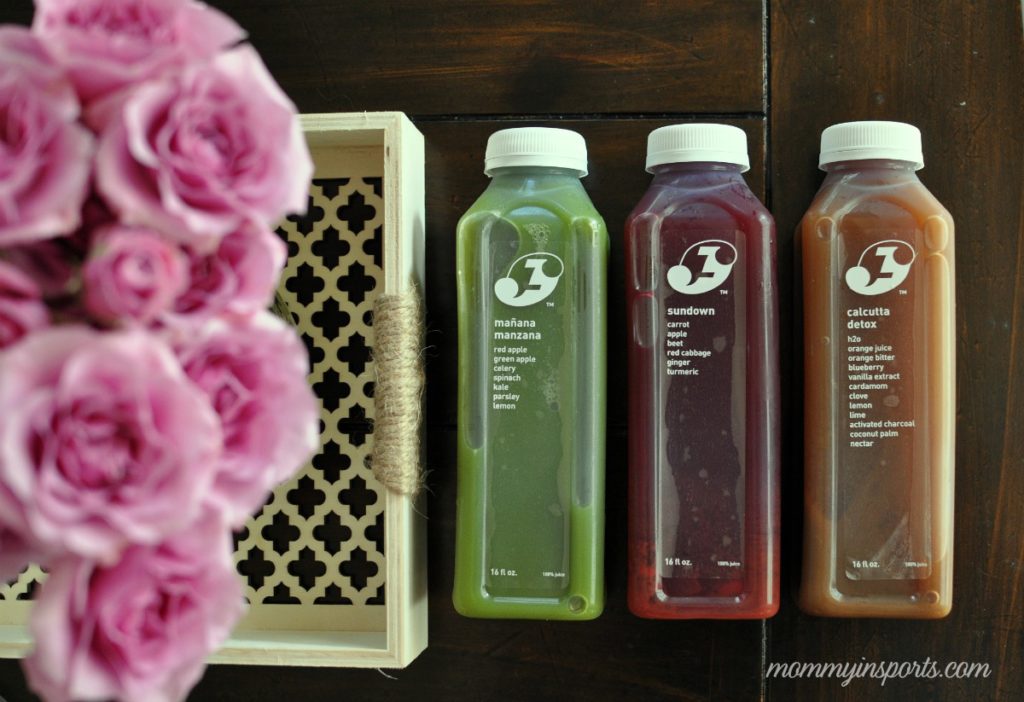 And here are 30 top smoothies for kids!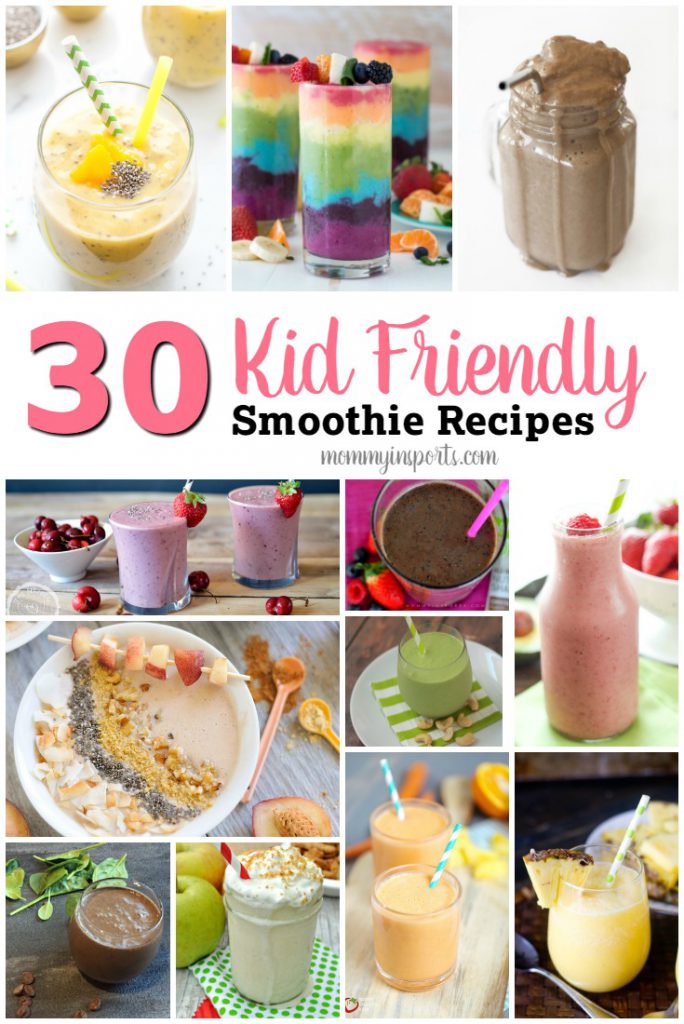 Don't forget to follow our new Facebook page for more healthy mom hacks! Good luck and happy juicing!

what's your favorite juice to make?