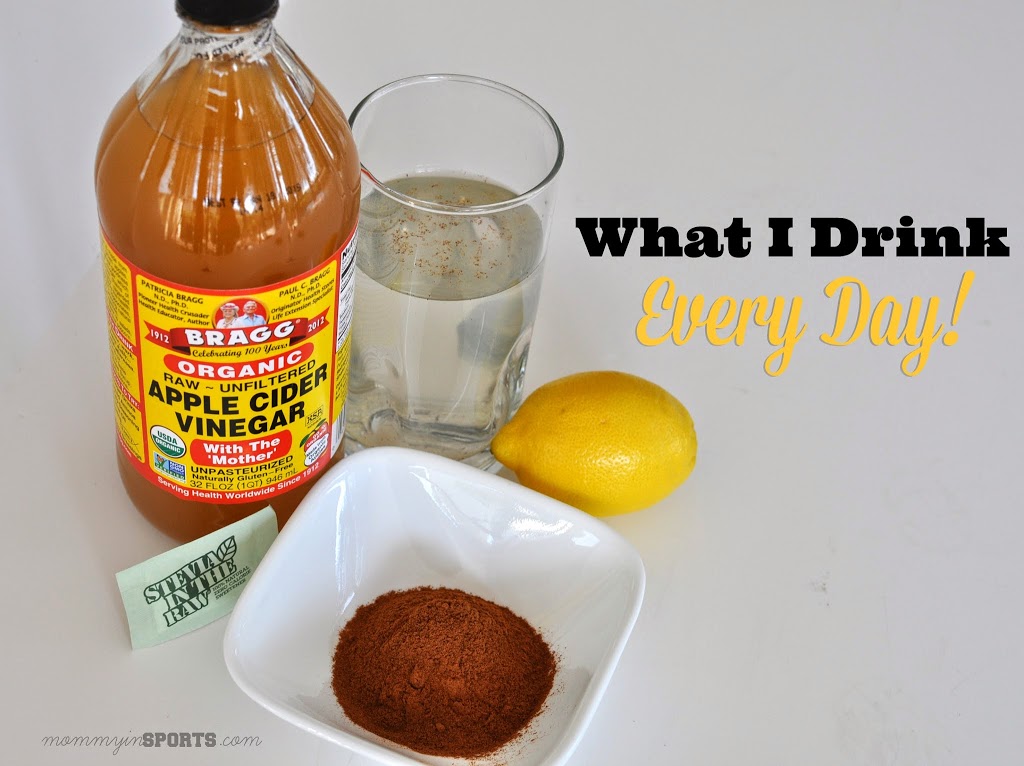 I've been trying for a loooooong time to get healthy, fit, strong….and finally lose the last 10 baby pounds. Yes I'm in decent shape, but I have zero energy. I'm tired all the time (thanks to bed-wetting & teething), can barely keep up with my kids, and just feel blah. I want to just wake up and have energy, so I have enlisted the help of several friends, a nutritionist and my acupuncturist to help heal some of my ongoing issues. Enter apple cider vinegar.
One thing that I've learned in my pursuit of a healthy lifestyle, is the importance of hydration. I had low amniotic fluid during both of my pregnancies requiring hospitalization, so you would think I would have learned. But no, I always forget to drink enough water. In order to help me push fluids, lose weight, and optimize my health, here are some of the things I drink literally every day.
Braggs Raw Apple Cider Vinegar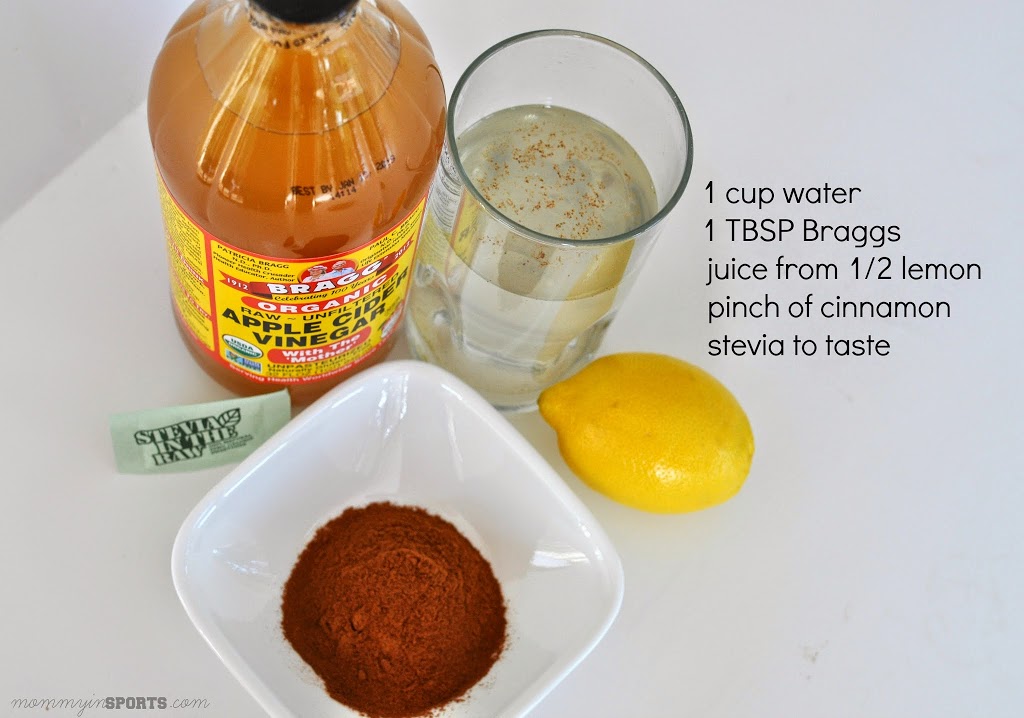 Rachel's Wellness
introduced me to what she calls
Detox Lemon Elixir
to drink as soon as I wake up. My husband calls it the 'icky drink'. Why you may ask is apple cider vinegar important? It is a daily cleanse to help get rid of bloat and toxins. ACV also helps regulates the PH of your skin, makes your hair shine, is great for the lymphatic system, can remove stains on teeth, age spots on your face, and aid in weight loss. Drinking 8 ounces of water as soon as you wake up also speeds up your metabolism.Oh…and it doesn't taste icky, especially when you make it like this!
Detox Lemon Elixir
1 cup room temperature water
1 Tbsp Braggs raw apple cider vinegar
Juice from 1/2 of a lemon
Pinch of cinnamon
raw honey or stevia
SuperGreens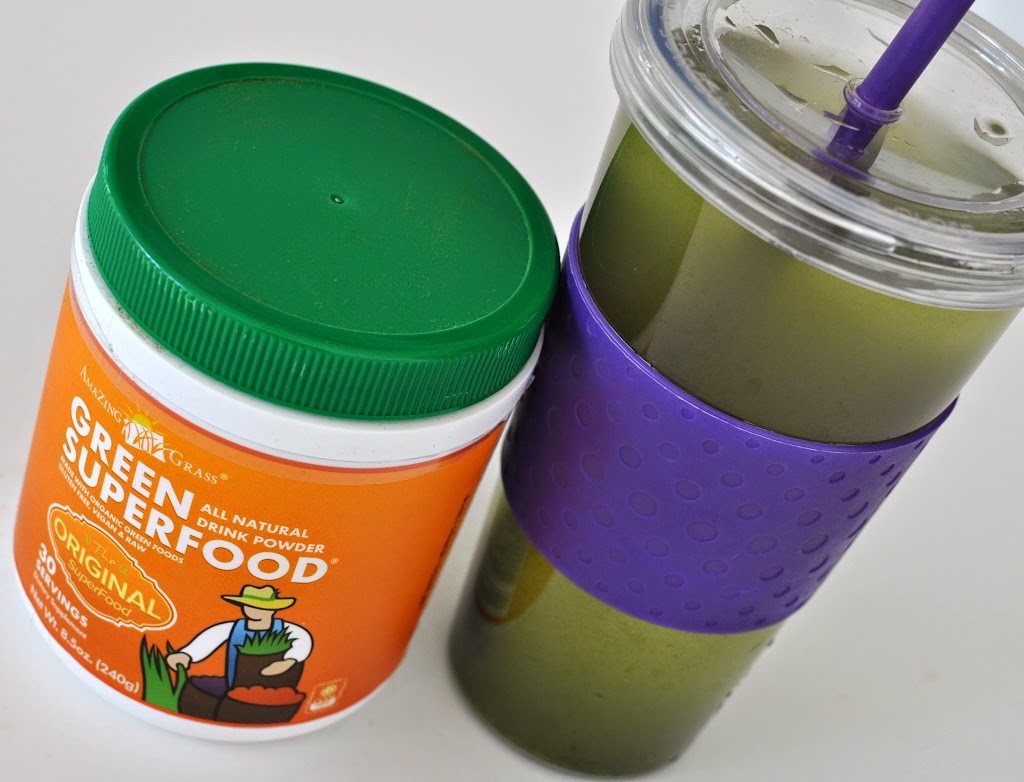 This one I call swampwater, and I gagged the first time I tried it. Not a ringing endorsement I know, but a few days later…I craved them.Dr. Leonor Murciano-Chen, PHD, acupuncturist, and spiritual healer introduced me to supergreens when I was first trying to get pregnant. Suffering from stage 4 endometriosis, my diet changed drastically when I struggled with infertility. Leonor says, "They are great for balancing the PH of the body because we tend to eat more acidic foods. To maintain health we need alkaline foods as well. Supergreens provides that, and all the obvious trace elements naturally found in all green vegetables. It's a great way to balance our diets without eating green vegetables for every meal!"I use a a 24 oz. cup and started with a 1/4 scoop. Then as you (and your digestive system) adjusts to the supergreens, you can up it to a 1/2 scoop, and then eventually a whole scoop. I drink at least 24 ounces a day, but I used to drink 48 oz. It really does help to keep you full. Oh and if you can't take the taste at first, try mixing them with emergen-C…my favorite is the Acai Berry! The bonus of this is you are getting the proper amount of hydration throughout the day, and feel full too.
Nutrivie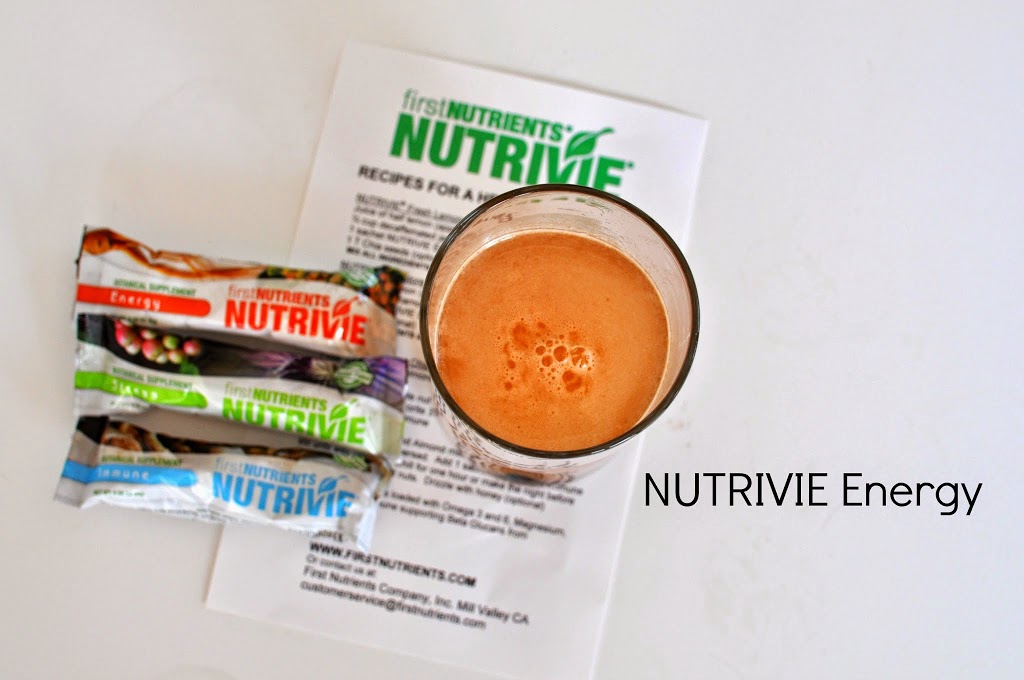 I was just introduced to the company first NUTRIENTS recently when they contacted me through my blog. The founder, Debra Kashiwabara has been cancer free for 18 years, and believes in herbs and the healing power of plants. They originally sent me the immune formula to try, (which tastes great by they way!) because I am always catching what my daughter brings home from preschool. I really liked it, and noticed how I was able to stay healthy when both our girls were sick.
I recently also tried the energy formula. It doesn't taste nearly as yummy as the immune formula, but does keep me going through the nights I work Miami HEAT games. If you are looking for a little stress, energy, or immune boost, I think these are worth the try! Keep in mind Nutrivie formulas should be drunk as a tonic within the first 10 minutes of mixing to optimize the benefits.
As you can see, I definitely have the liquids down for this natural healing journey,
and am even learning to juice
. Now if I could only stop popping goldfish crackers, Easter candy…and other junk food, I'd be right on track! Hope you like these drinks!
What's your go to healthy drink? Please share it in the comments below!

Disclosure: I received samples from first NUTRIENTS to facilitate this review, however all opinions are always 100% my own!