It's like a warm hug in the morning that makes you feel so good. The ritual of brewing and sipping that decadent drink has become your best friend. The spicy aroma of the coffee coupled with your favorite sweet cream perks you up and prepares you for the chaotic day ahead. But after awhile that one cup turns into a second cup in the afternoon…and pretty soon you are relying on that caffeine to get you through the day. You easily become hooked, craving more and more, until finally you realize you might be drinking too much! If you've been considering cutting back on caffeine, here's the how and why to give up coffee.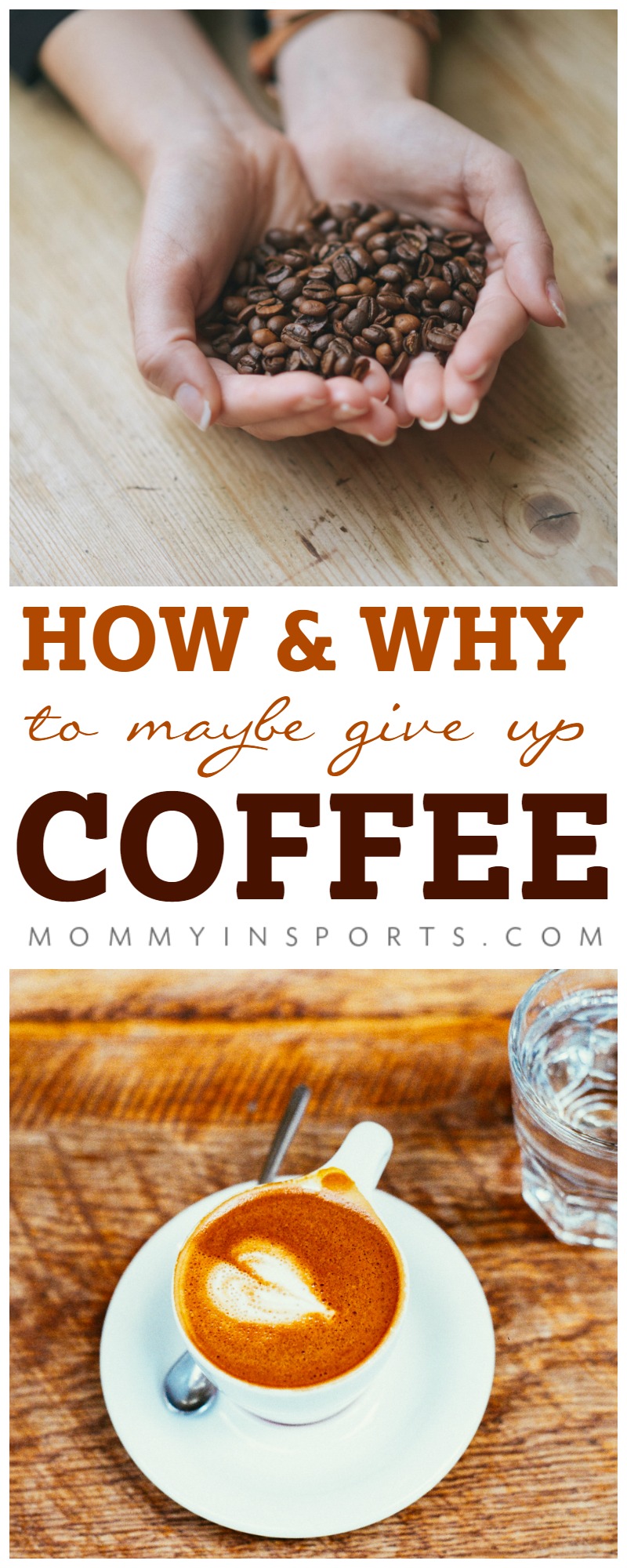 Thought it gets a bad rap, coffee isn't all bad, there are some great benefits according to Certified Nutritionist and Writer Monica Spoelstra Metz.
Caffeine, and its effect on the body, can be controversial because there are some pretty appealing benefits — and some very compelling drawbacks.On the "pro" side of things, caffeine can stimulate alertness and improve mental performance; improve mood; boost concentration; help the body absorb medication more quickly; and it also provides minerals and antioxidants."
But then she adds the cons.
Caffeine can raise blood pressure; contribute to stress reactions; trigger dehydration; impair blood sugar management and insulin sensitivity; cause food and sugar cravings; contribute to gastrointestinal issues; inhibit the absorption of nutrients; increase men's risk for urinary or prostate problems; exacerbate female health issues such as fibrocystic breast disease, PMS, infertility, miscarriage, low birth weight, and menopausal issues; and put stress on the adrenal system."
What I've noticed since having children and adding in this beverage to my mornings – is it stains your teeth, and also adds quite a bit of sugar into your diet. (Well…at the least the way I enjoy it!) I also have become too reliant on caffeine to start my day and instead of working out to get energized every morning, I turn to coffee. Before children, in order to become pregnant after infertility struggles I gave up coffee, and was totally fine with a warm cup of tea. But with night wakings and no sleep the last six years coffee isn't a want…it's a need. Now however I'm trying a healing diet for my autoimmune condition I've really wanted to cut coffee from my daily routine. So I consulted with Monica Spoelstra Metz, who is the sister of HEAT Head Coach Erik Spoelstra to help me adjust to no caffeine gradually.
how & why to give up coffee
If you're not sure if you need to cut caffeine, Monica suggests, "The best way to explore caffeine's effect on your body is to eliminate it from your diet. Try being caffeine free for 2-4 weeks and see how you feel. For example, take note if your digestion improves, your cravings are reduced, or if your energy levels are more stable. If you want to try adding small amounts of caffeine back into your routine, try some coffee (or green tea) after being caffeine-free for 2-4 weeks and see how you feel. If you start feeling jittery, experience sleep issues, suffer from food or sugar cravings, or have poor digestion, you'll better understand how even one cup can affect your body."
But for some of us (ahem ME!) cutting coffee feels impossible. I get horrible headaches and mood swings by noon if I miss that ever important cup of joe in the morning. So I love Monica's directions on how to gradually reduce caffeine from your diet.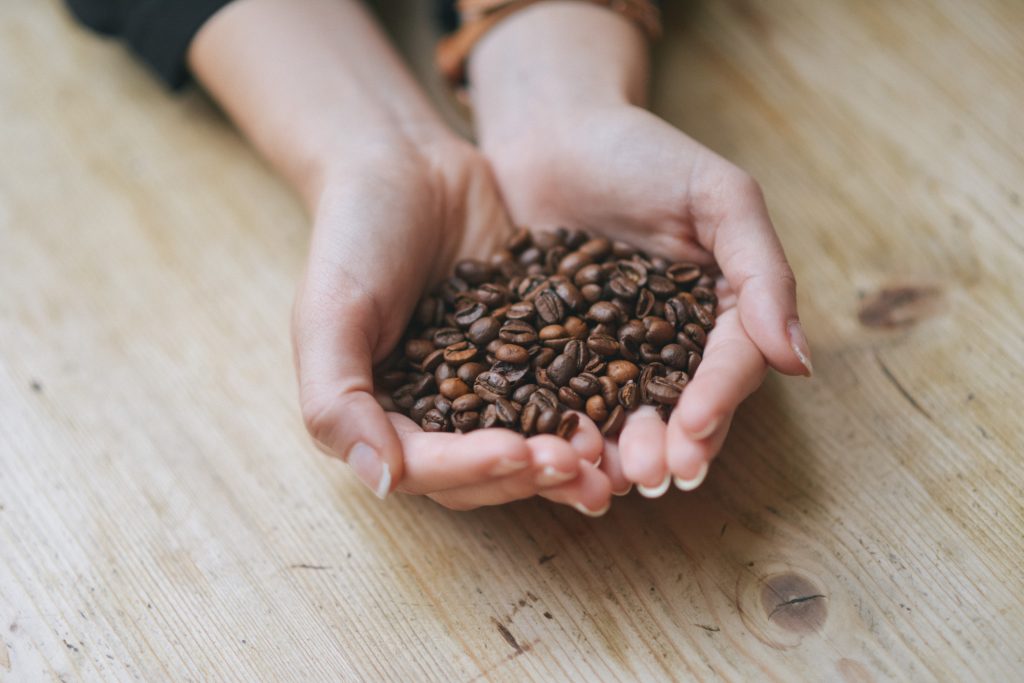 Eliminating caffeine should be a gradual process so that you don't experience withdrawal symptoms such as headaches. I recommend cutting back slowly, and this is most easily done if you're making your own coffee at home. The first few days, make your usual brew with half regular coffee and half decaf. After a few days, cut back to 75% decaf, 25% regular. And then after a few days of that, go all decaf. The same process can be used if you're drinking green tea, which also contains caffeine.

While you're in the process of eliminating caffeine, be prepared to pamper yourself a little to get through the transition. If you're tired, take a catnap. If you experience headaches, stay hydrated with extra water and try a Vitamin C supplement. Or if you get a really bad headache, try some ibuprofen. Remind yourself that the transition is temporary, and that you'll likely feel better in a few days. In the meantime, make sure you get plenty of sleep. After all, you won't have the caffeine crutch to rely on if you stay up too late working or watching TV.

Since decaf coffee can still be acidic and therefore irritating to people's systems, you might consider adding in or transitioning to coffee alternatives along the way. Visit a tea shop and explore high quality herbal teas. Or try something simple in the morning, such as hot water and lemon. You can also try grain-based, caffeine-free "grounds" such as Teeccino, which is made from carob, barley, chicory and almonds.
coffee substitutes
I know tea can be a poor substitute for you favorite cup of coffee, I've now found that truly enjoy a nice cup of peppermint tea in the afternoon. And unless I have a really bad night, I don't miss coffee at all. A morning run or yoga can really get those endorphins going! Also if you are thinking of giving up this habit, start on a weekend when you don't have to be too productive!
Good luck and please check out Monica's site. It really is a wealth of information!
For more healthy living stories – please check out this directory. You might also like my Top 5 Healthy Fast Food Options for Families.
Or my Paleo recipes including tips to help your picky eaters!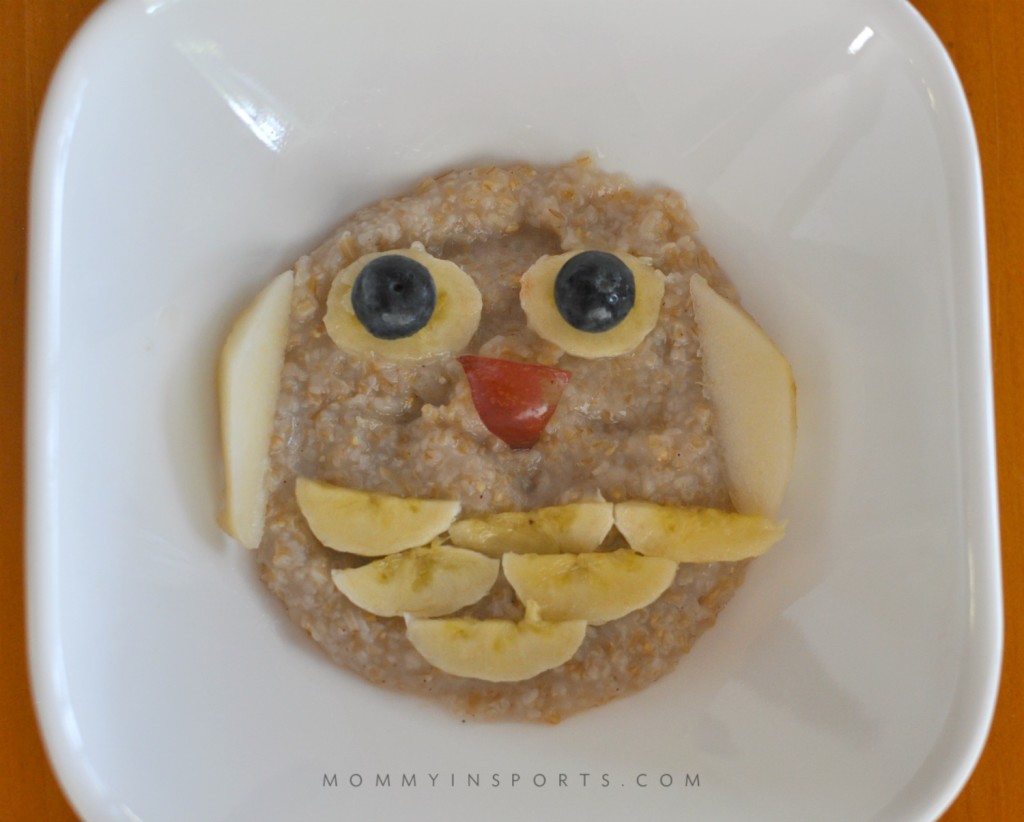 Monica Spoelstra Metz is a certified nutritionist, health coach and writer. She draws upon her extensive training in holistic nutrition, dietary theories, preventive health, and healthy cooking to help people lead happier and healthier lives. A former sports marketing executive and recovered workaholic, she is a graduate of the Institute for Integrative Nutrition and a member of the American Association of Drugless Practitioners. Find out more at www.monicametz.com.