It's been a while since I've written about my paleo eating ways, and it's time to start preaching what I'm practicing. With the holidays full steam ahead, cookies and cupcakes and candy canes (oh my!) will be taunting us wherever we turn. So what's a poor sugar lover to do when the sweet tooth starts aching? Why not try one of these amazing 30 Paleo Desserts?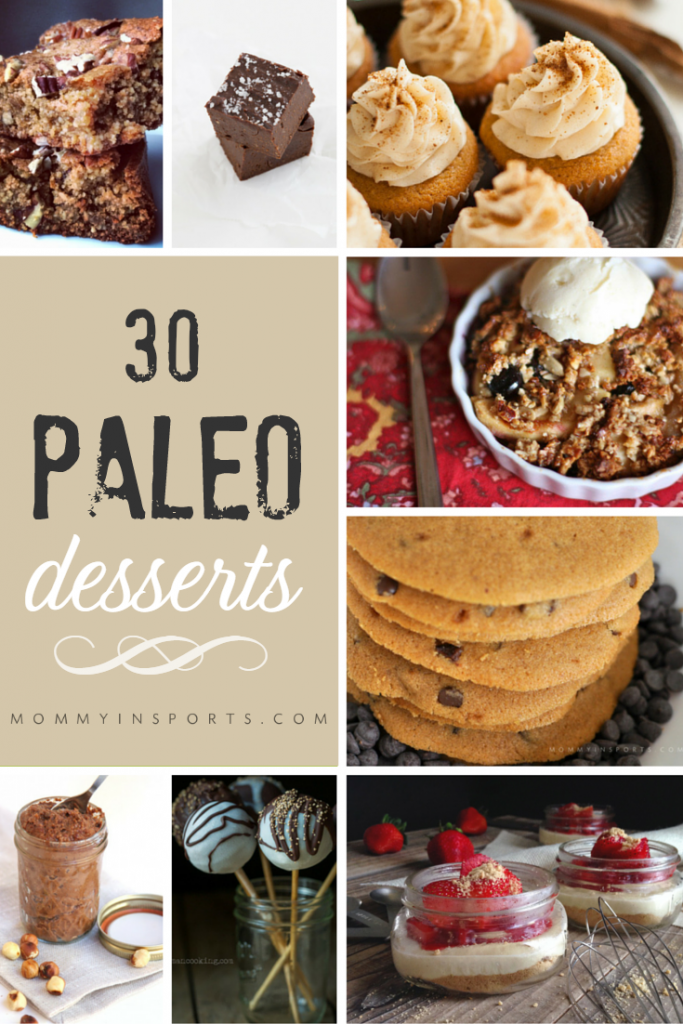 30 delish paleo desserts
From brownies, cupcakes, and even homemade candy bars this list will not disappoint! Filling your plate with whole and natural foods does not mean you have to sacrifice sweet desserts. Just tweak your recipes and prepare your desserts so they are a little healthier, contain less sugar, but still taste delish! Paleo doesn't have to be boring!
Paleo Cake Pops: Totally speaking my language.
Fruit Pizza: Walnuts and cocoa make up the crust of this fresh dessert.
Triple Almond Cookies: I'm obsessed with anything almond flavored. Ditch the croissants and try these!
Paleo Butterfingers: Make a homemade candy bar out of sunflower seed butter and coconut sugar.
Perfect Coconut Macaroons: These macaroons are perfect, crucnchy and sweet.
Flourless Brownies: Chocolate lovers will rejoice in this rich dessert.
No-Bake Coconut Crispy Treats: This paleo dessert brings a childhood favorite treat back to the table.
Paleo Pumpkin Coffee Cake: Yes, you may have your cake and eat it too, even in the morning!
Coconut Panna Cotta: Smooth and creamy, you can never go wrong with preparing this dessert. It's dairy free too!
Paleo Samoas: Where are all of the Girl Scout cookie fanatics? You must give this paleo dessert a try.
Cheesecake Bites: These are not only dairy free but they are so pretty.
Crazy Delicious Dairy Free Fudge: Not only would this make an incredible dessert, it would also make a great gift for a teacher or neighbors.
Apple Pear Blueberry Crisp: All natural and so delish!
Paleo Peach and Blueberry Crisp: This fruit combination is explosive.
Two Minute Paleo Pudding: There is always time for pudding!
Chocolate Chip Dipped Crunch Cookies: Bring a little twist to the classic chocolate chip cookie by dipping it in melted chocolate.
Earl Grey Lavender Ice Cream: This one had me at lavender, it's so chic it's a must try!
Chewy Pie Brittle: If you like peanut brittle you will love this recipe for pecan pie brittle.
Dark Chocolate, Almond Butter, Mini Cups with Sea Salt: Who can resist these ingredients?
Paleo Lemon Bars: This paleo dessert is has a wonderful citrus burst.
Snickerdoodle Paleo Cupcakes: If you like the soft warm sugar and cinnamon cookies (like we do!) you will fall in love with these cupcakes.
Paleo Key Lime Pie: My husband's fav of all time, this smooth and zesty dessert is the perfect ending to a great meal.
No Bake Strawberry Cheesecake Jars: In addition to being light and sweet, you will be happy to know that this dessert is dairy-free, gluten-free, and egg free.
Cookie Dough Truffles: Such a simple recipe for gourmet taste.
Paleo Maple Pecan Blondies: Yum! Great way to mix dessert up a bit.
Raw Blueberry Cheesecakes: There is a little extra goodness packed in these gems, chia seeds!
Easy Paleo Vanilla Cupcake: Simple, easy, and so perfectly sweet. There is even recipe for Paleo chocolate frosting!
Homemade Nutella: I mean come on – this is a no brainer!
Graham Crackers: What? Spread some of that home made Nutella on them and you are set.
Paleo Chocolate Chip Cookies: You don't have to sacrifice good old fashioned chocolate chip cookies!
And if you are looking for more paleo desserts that would substitute a birthday cake, check out Caryn Sullivan's post on Pretty Wellness. She is the clean eating queen recently featured on Dr. Oz!
For a healthy breakfast treat, make my Paleo Blueberry Scones, DELISH! These are a staple in our home!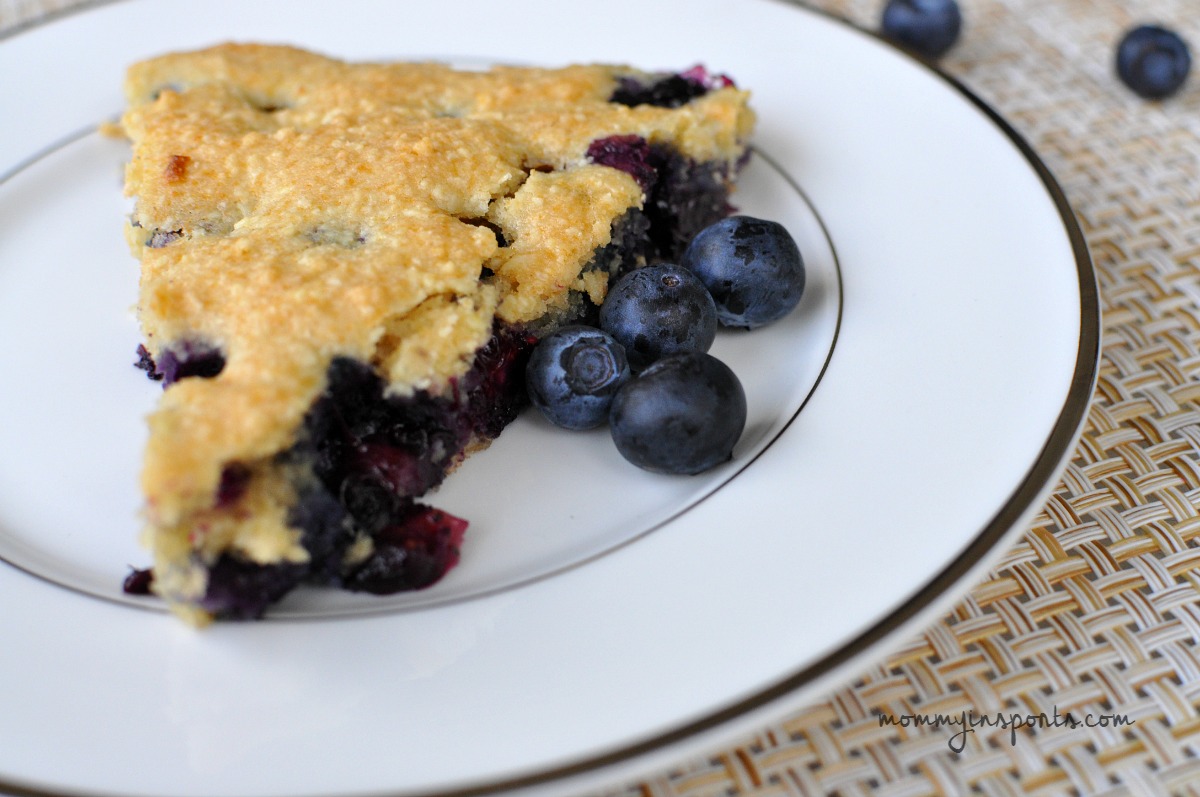 Here's a Paleo meal plan too!
which of these 30 paleo desserts will you try?