When you become a parent you learn to expect the unexpected, but never did parents across the globe expect 2020 to bring a global pandemic. While we all try to make sense of the changing news on an hourly basis, parents are left with the tough task of keeping kids entertained and educated, many while working from home. What will we do? How can we keep them busy and keep cabin fever at bay, all while social distancing?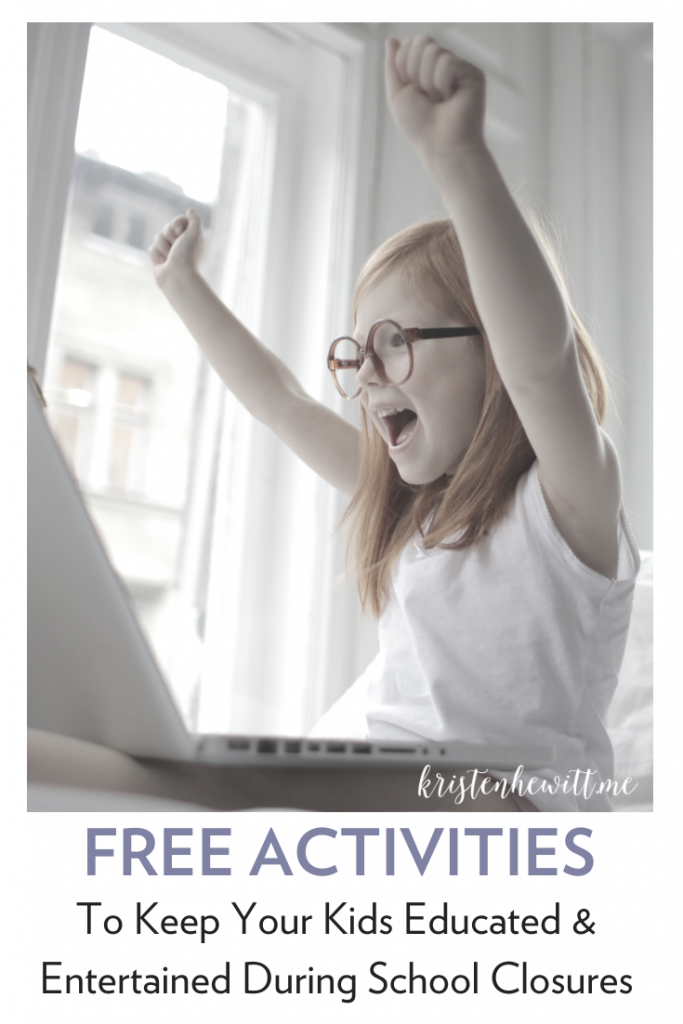 Lucky for us we have the internet, and many companies and celebrities are stepping up big to help families cope with isolation of the Coronavirus crisis. I've been following the news closely and reading the headlines, and decided to compile a list of free educational programs and other ways to keep kids entertained during school closures.
FREE Online Learning Programs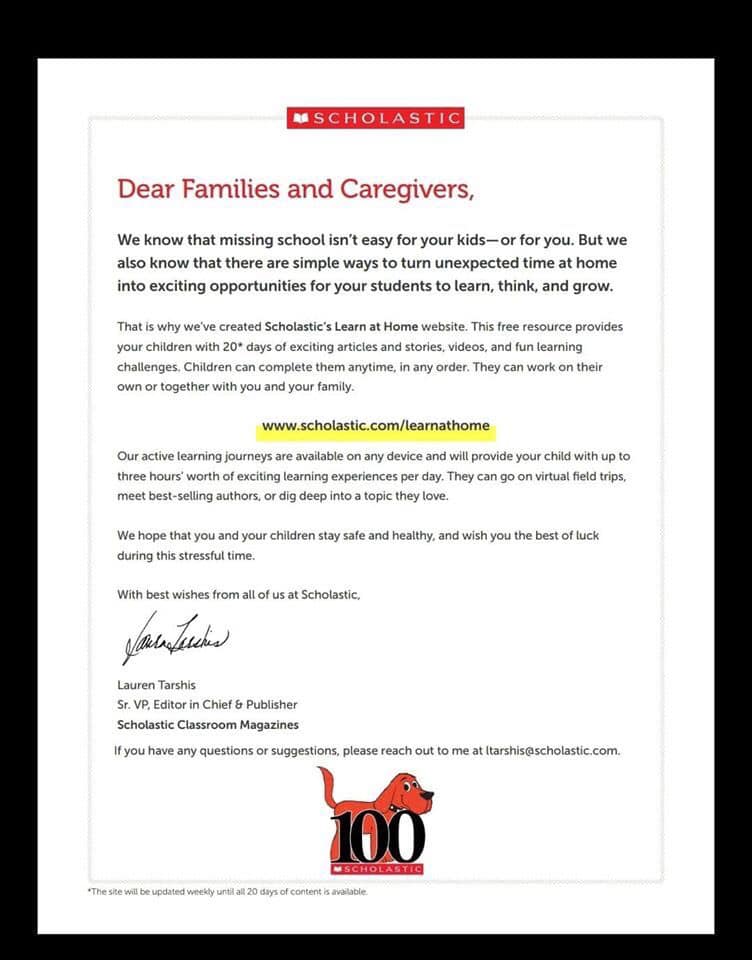 Many online curriculum's and apps are now offering free resources for parents and children. Here are a few of my favorites, you can find a comprehensive list here of even more free educational programs and apps from Quirky Momma. Also, Happily Ever Elephants has put together a list of great bloggers, literacy programs, and art lessons she's found as well. Please follow her on Facebook for great book lists as well!
Get Epic – Great online library with over 35,000 books!
Prodigy Math – Best money I've ever spent! (But you get it for FREE.)
Here are some FREE worksheets as well! Filter Free Parents also has a great list of even more free websites!
Free Science Lessons
Science Mom on Facebook has decided to start a science show. Follow her on YouTube and each show will feature a science lesson, math activities, interactive games, and stories. How fun!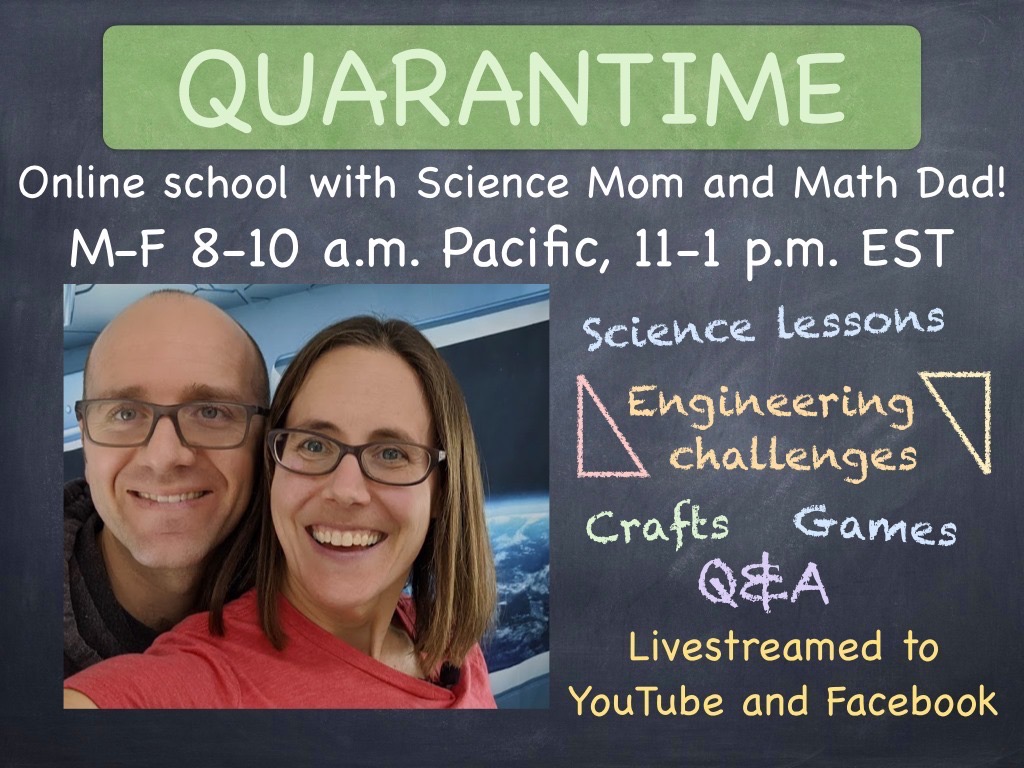 Free Art Classes
Who wouldn't love free art classes? Luckily for us Wild and Free Crafty is offering these on You Tube daily. They have uploaded the curriculum and art supply list here. Be sure to LIKE their Facebook page and subscribe to their YouTube today.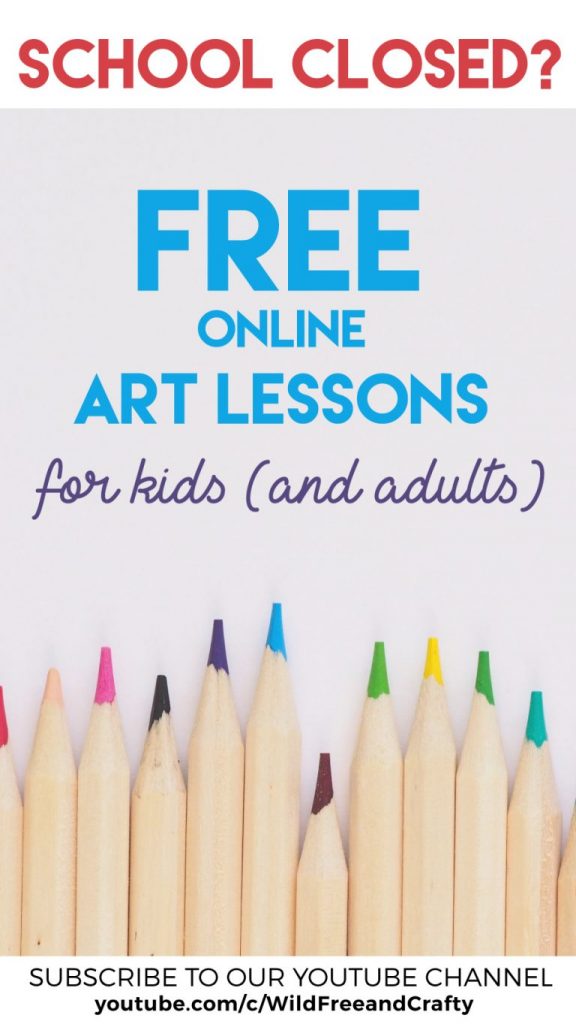 Also, there's Lunch Doodles with Mo Willems of the John F. Kennedy Center of the Performing Arts. Don't forget about other great art teachers on YouTube, we are currently binge-watching Bob Ross. Plus he's great for anxiety!
Story Time with Celebs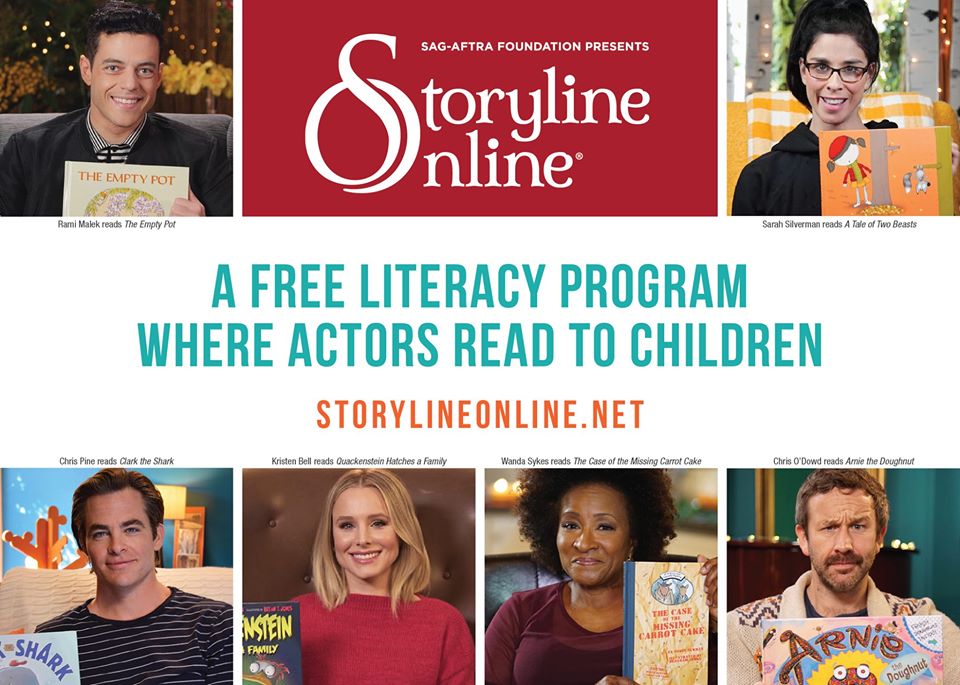 StoryLine Online –The SAG-AFTRA Foundation's award-winning children's literacy website, Storyline Online, streams videos featuring celebrated actors reading children's books alongside creatively produced illustrations. Readers include Viola Davis, Chris Pine, Lily Tomlin, Kevin Costner, Annette Bening, James Earl Jones, Betty White and dozens more. If you need some help during story time, log on!
Josh Gad Nightly Readings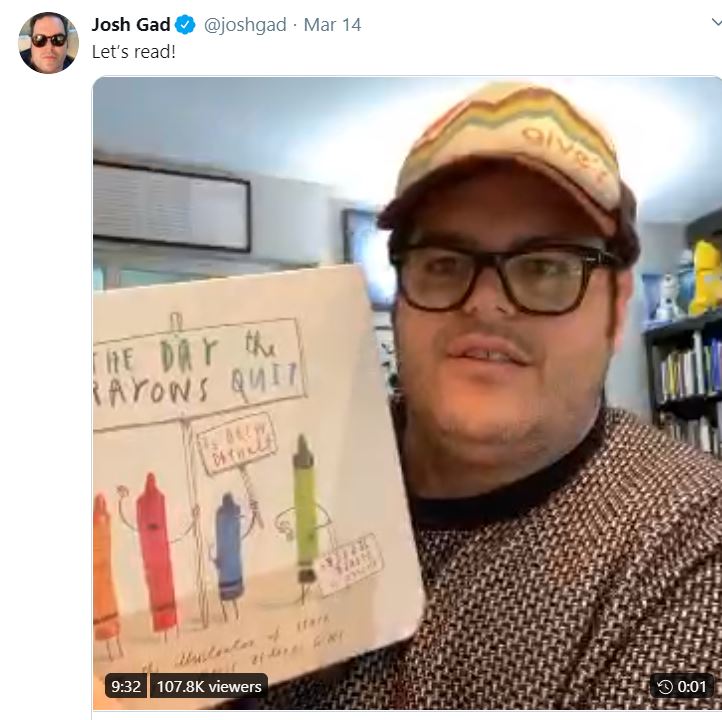 For all of you Frozen fans, Olaf aka Josh Gad started a book club on Twitter. The time varies per day, but he reads a picture book nightly with hilarious and adorable cartoon voices. He also adds his own personal commentary as only Josh can. Join Twitter today so you and your kiddos can watch, we always laugh!
Fun STEAM Challenges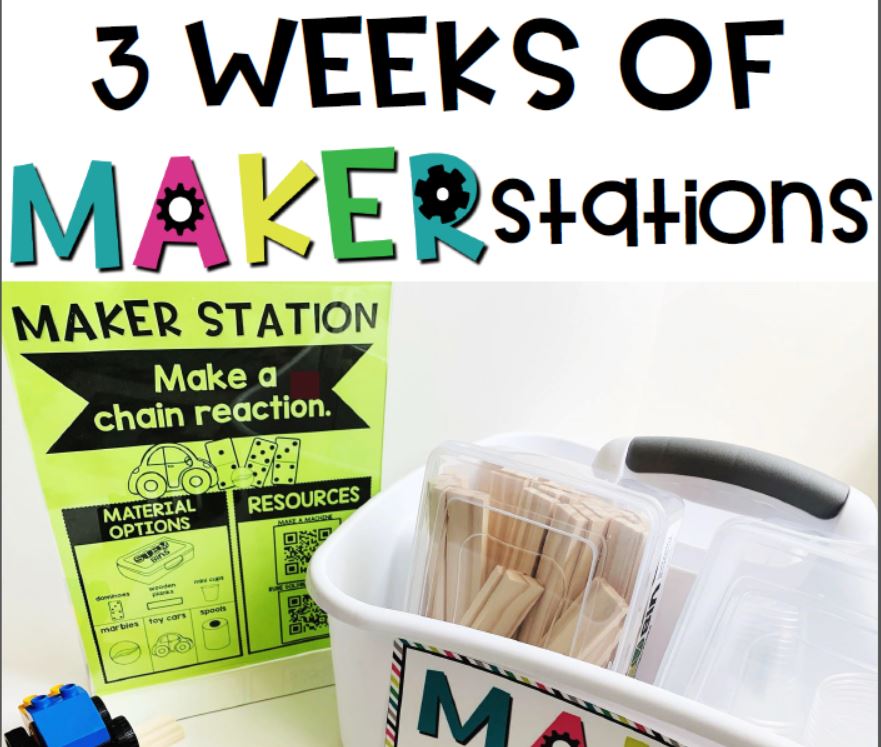 One of our amazing teachers uploaded this PDF of STEAM Maker Stations. Download them today and get those supplies while you can!
FREE PRINTABLES
You can find free coloring sheets all over the internet and on Pinterest.
Teachers Pay Teachers – Just search the FREE ones!
Podcasts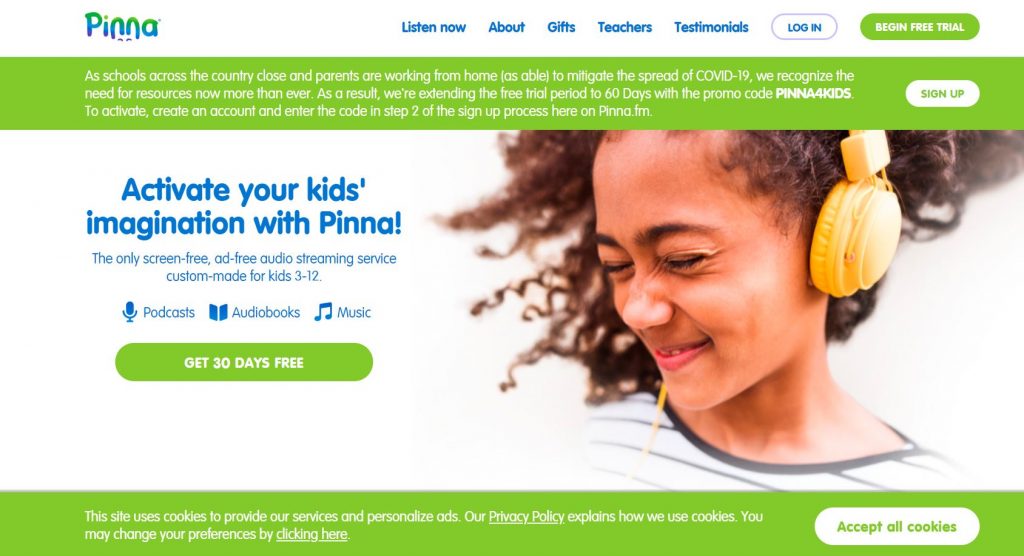 Looking for podcasts or audiobooks? Try the app Pinna. It's usually $7.99 a month, but they are giving a FREE 60 day trial with code PINNA4KIDS.
Other Podcasts to Try:
Peace Out or Insight Timer are great for kid's meditations!
Yoga for Kids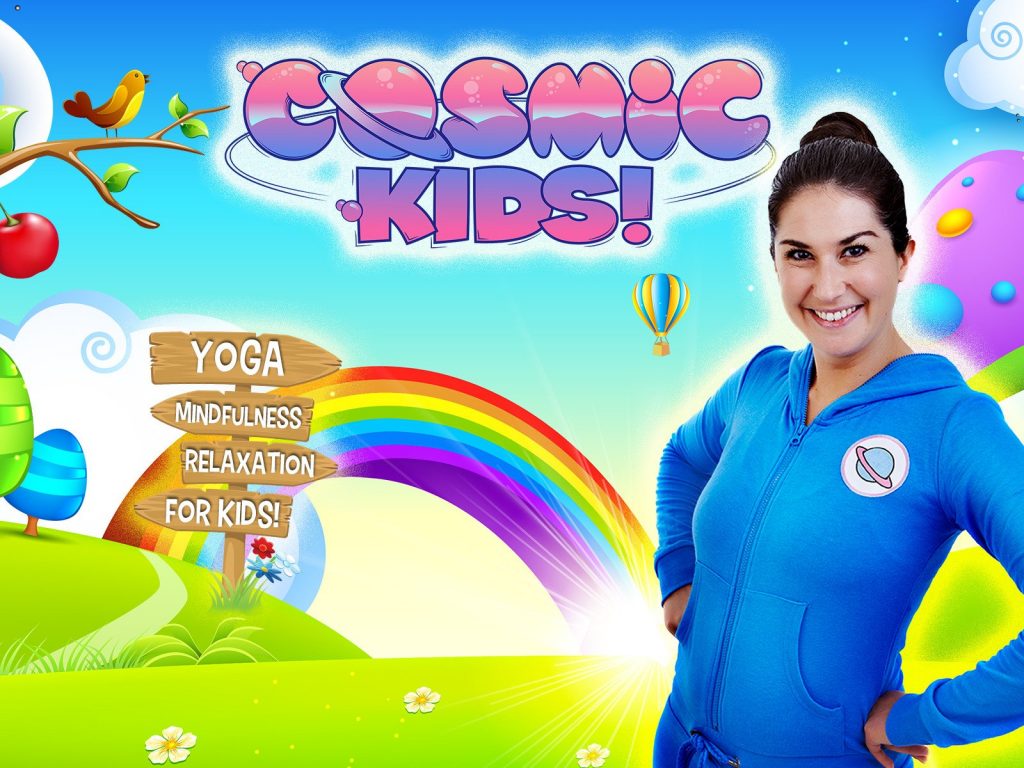 Need a timeout or recess activity? Check out this FREE YouTube Channel called Cosmic Kids Yoga. There are classes for every genre like Trolls, Harry Potter, princesses and more! I love how she marries minfulness with movement. I think we all could use this right now!
Music Appreciation
https://www.facebook.com/KristenHewittTV/photos/a.232135766943595/1451110995046060/?type=3&theater
This one was my idea, play a new album for your kids every day and talk about the genre. Jazz, Classical, Nirvana, 10,000 Maniacs, whatever floats your boat! Go to this thread to read the awesome albums parents sent in.
OTHER ACTIVITIES FOR KIDS
Thanks so much to all of these companies and individuals who understand the financial fallout of COVID-19 and are willing to help struggling students and their stressed out parents. With the CDC recommending eight weeks of no gatherings of 50 or more, I have a feeling home school is in our future for quite a while. Hang in there, and come join me on my Facebook page where I will be sharing more ideas!
Here are some of my favorite 30 Rainy Day Activities to add to your daily routine.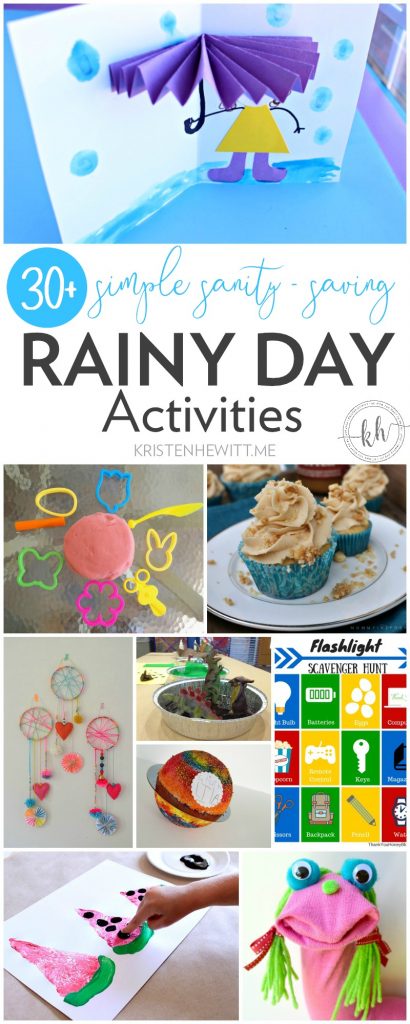 Also, how about some 30 Awesome Non-Animated Movies to add to the rotation?!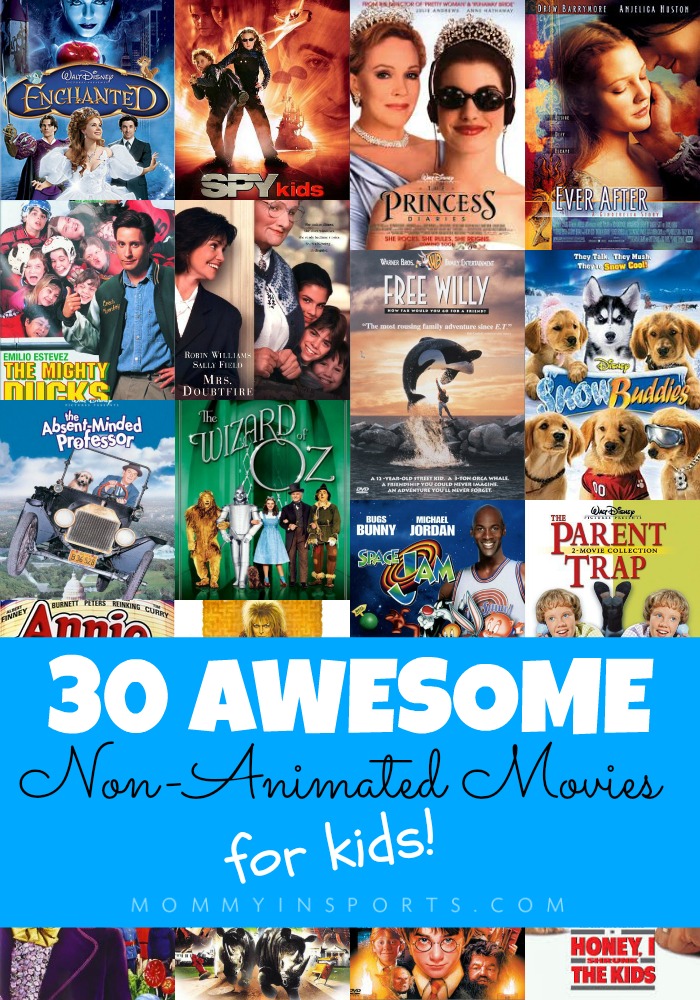 And if you really get stuck, here are 30 Ways to Have Fun Doing Nothing with Your Kids.