While the rest of the country devours silky pumpkin pies or other traditional holiday desserts, I'm always looking for something fun on Thanksgiving. I make cupcakes all the time for Halloween, New Year's Eve, or just because, but I've never made them for Thanksgiving…until now! When I was walking through Michael's and saw these adorable cupcake kits, I thought, "Wow who wouldn't gobble up Thanksgiving turkey cupcakes?"
And a new tradition was born.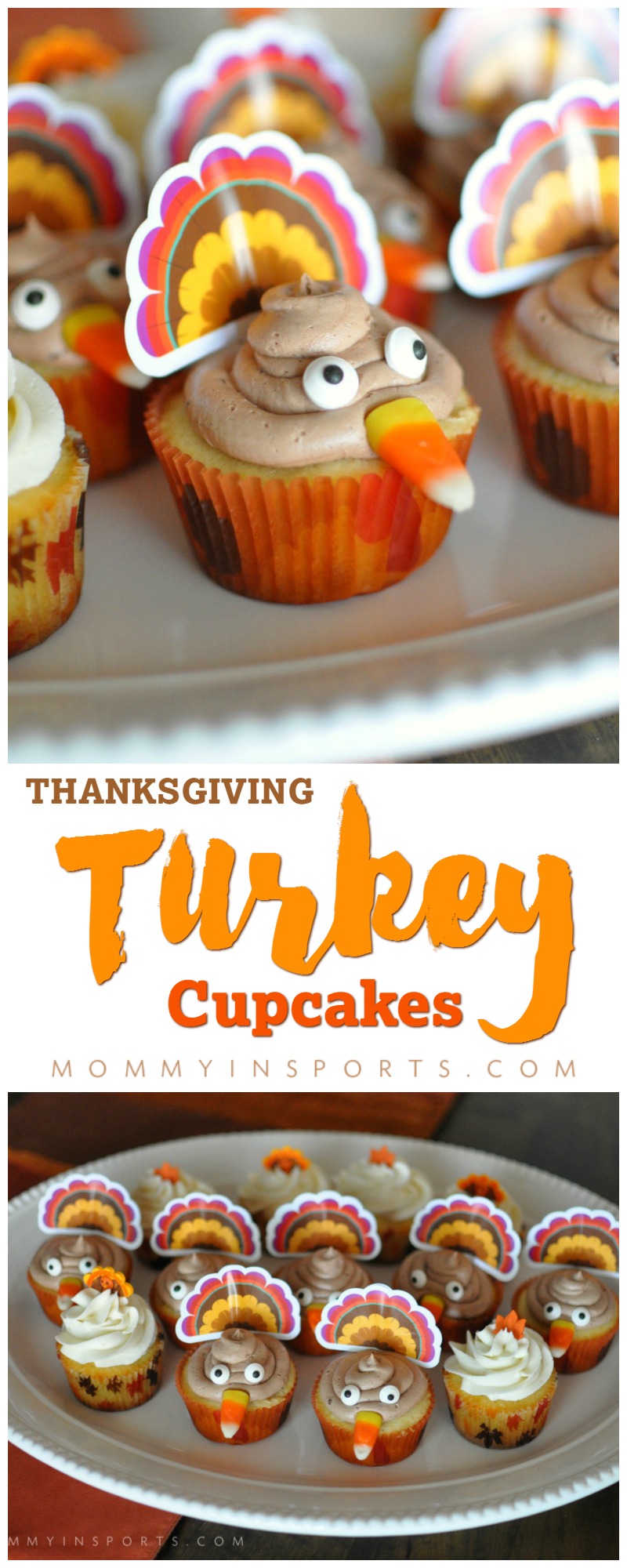 The great thing about cupcakes as a dessert is you can be super simple and buy a boxed mix and canned frosting, or go all out and be a Better Crocker dynamo. Which is what I usually do, but only because I want control of the organic ingredients that go into our bodies. No matter what you choose, the first thing you need is the easy peasy cupcake decorating kit. I scored mine early in November, but if you can't find them at the stores, there's always the online route.


Then you whip up your cupcakes. I use a traditional yellow or white cake recipe I know by heart. I think homemade batter tastes so much better than cake mix, but if you are in a hurry no one will know that's a Pillsbury box under those adorable turkey beaks!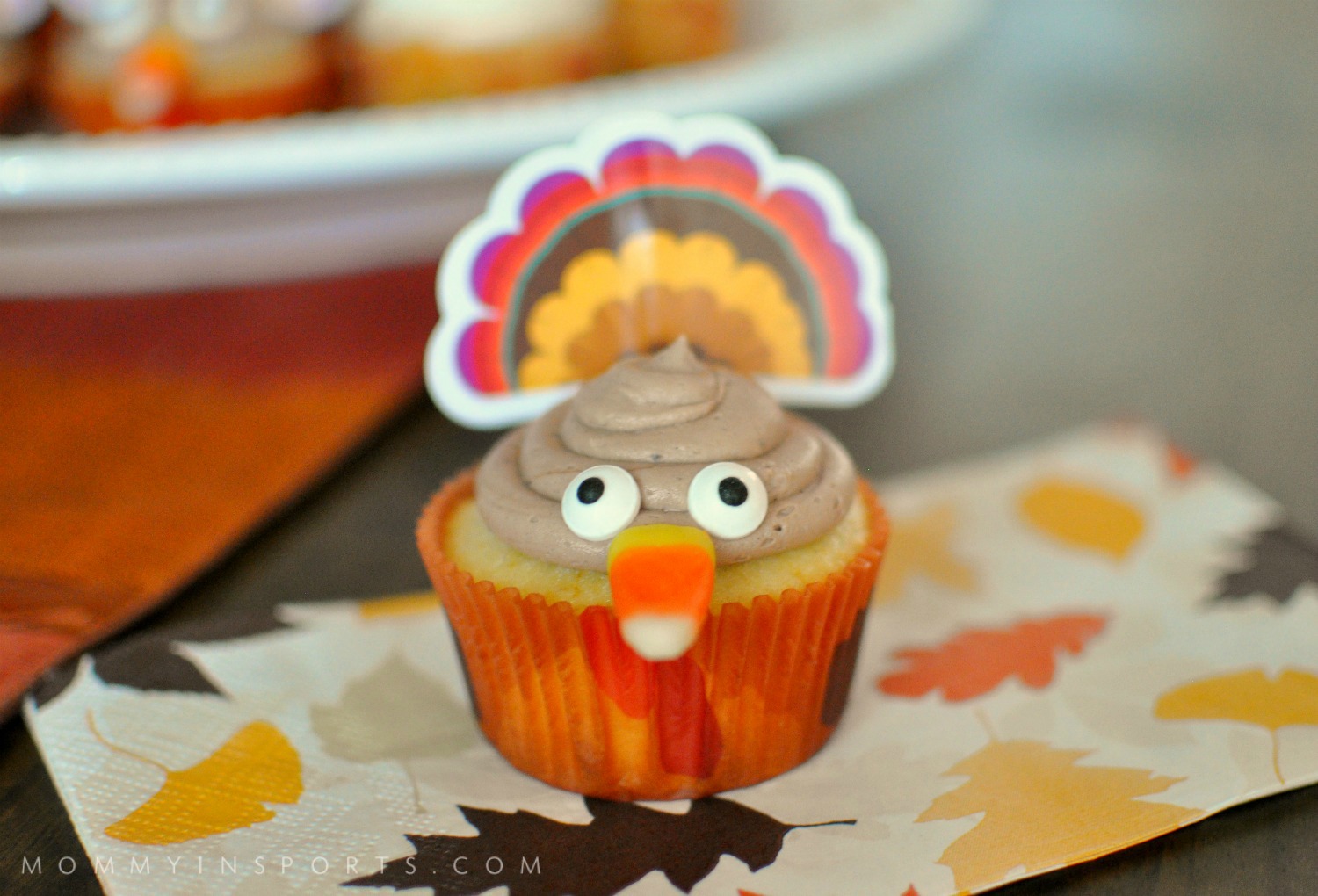 Once your cupcakes have cooled it's time to decorate them. I made a batch of homemade vanilla frosting (my recipe is here), then split in half. I saved vanilla so the non-chocolate fans would be happy. Then I added 2 TBSP of unsweetened cocoa powder to the other half to make the turkeys!
For the vanilla cupcakes I just added these turkey toppers, mine came with fall leaves as well.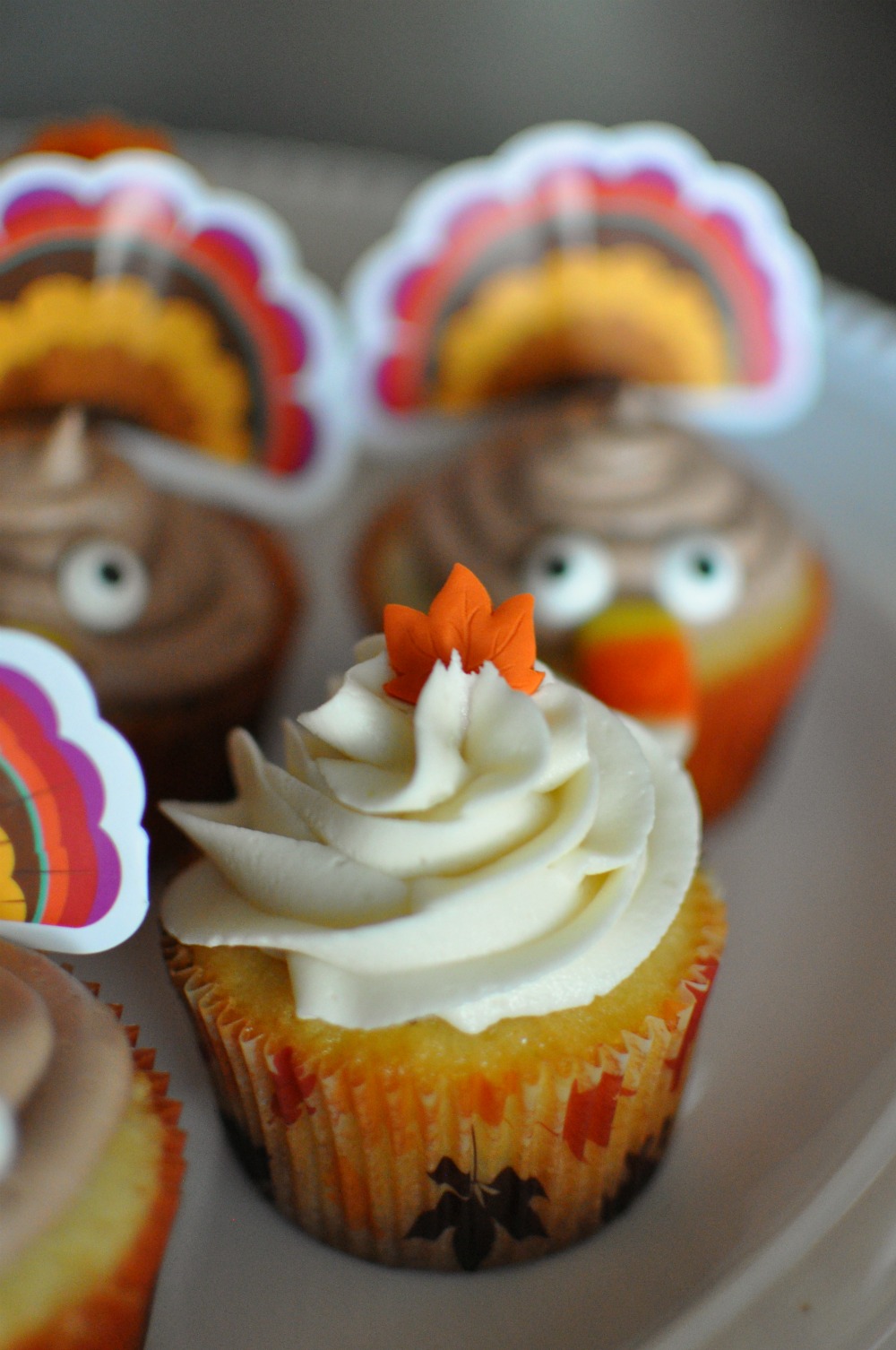 And for the chocolate topped cupcakes I added the eyes and feathers that came in the pack. As my very observant sevenTWEEN year old pointed out, I didn't need to put a candy corn on as the beak because the cupcake liners technically had one on it. I just thought it was cuter this way!
The result is delish Thanksgiving turkey cupcakes that are almost to cute to devour!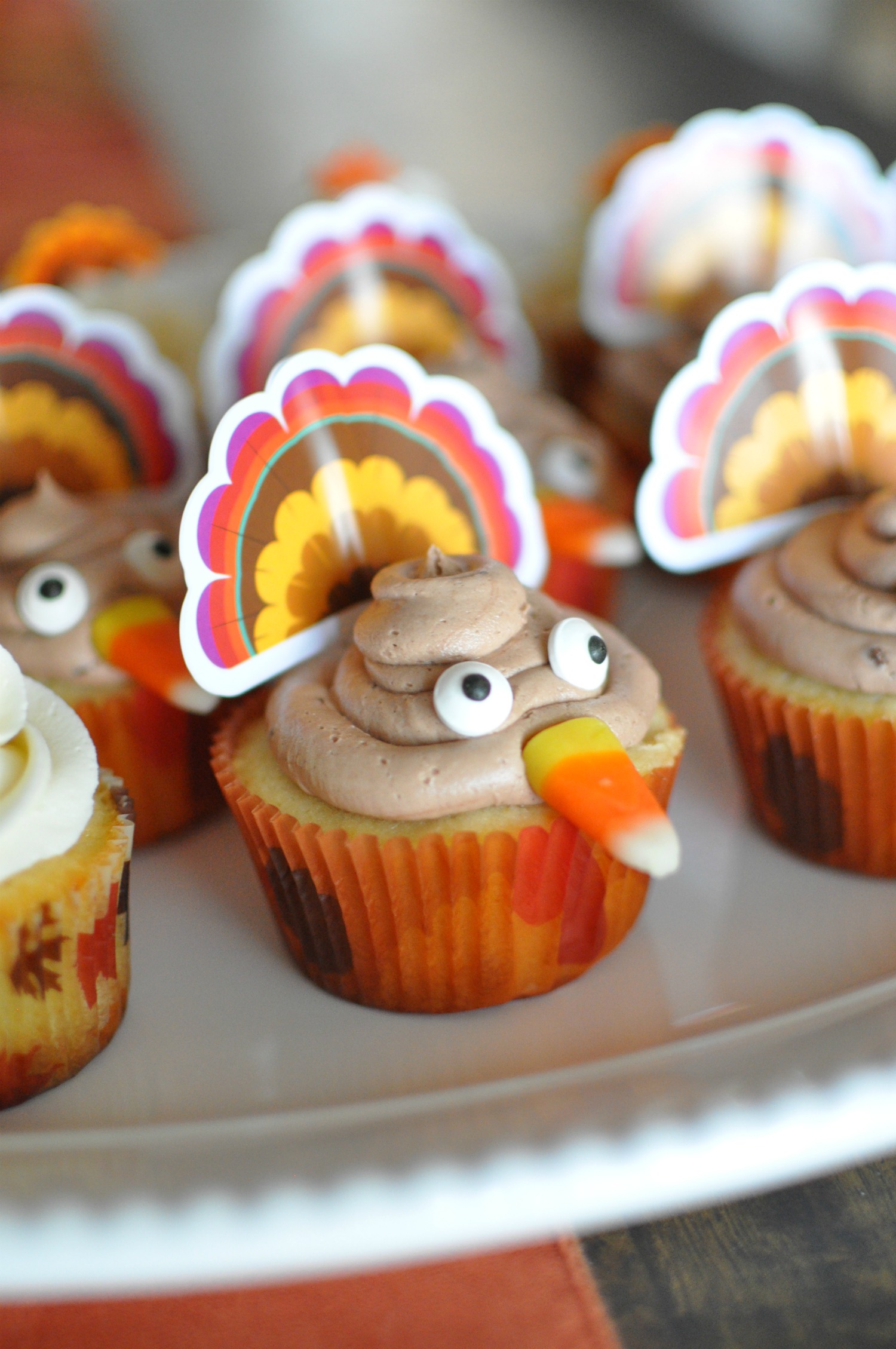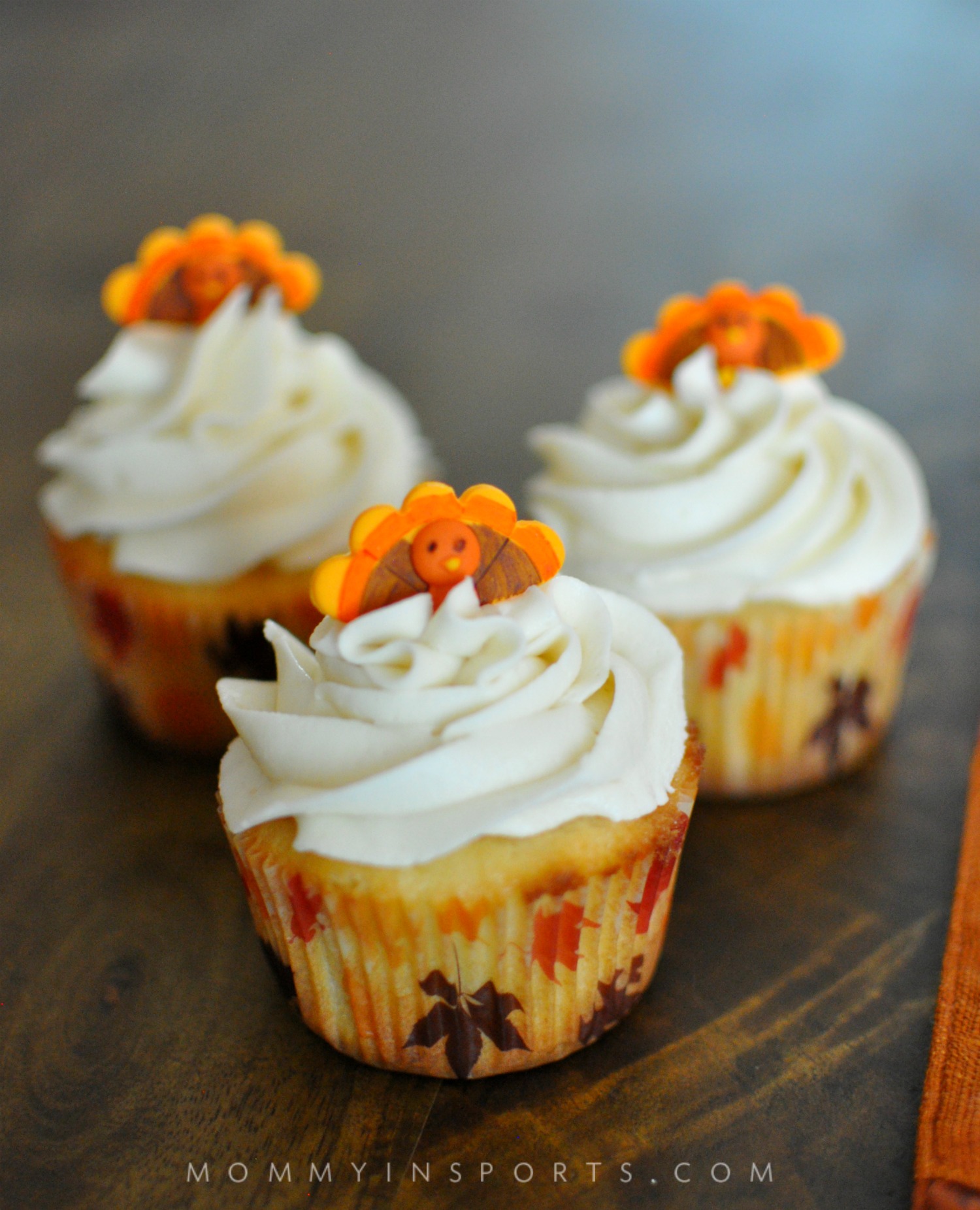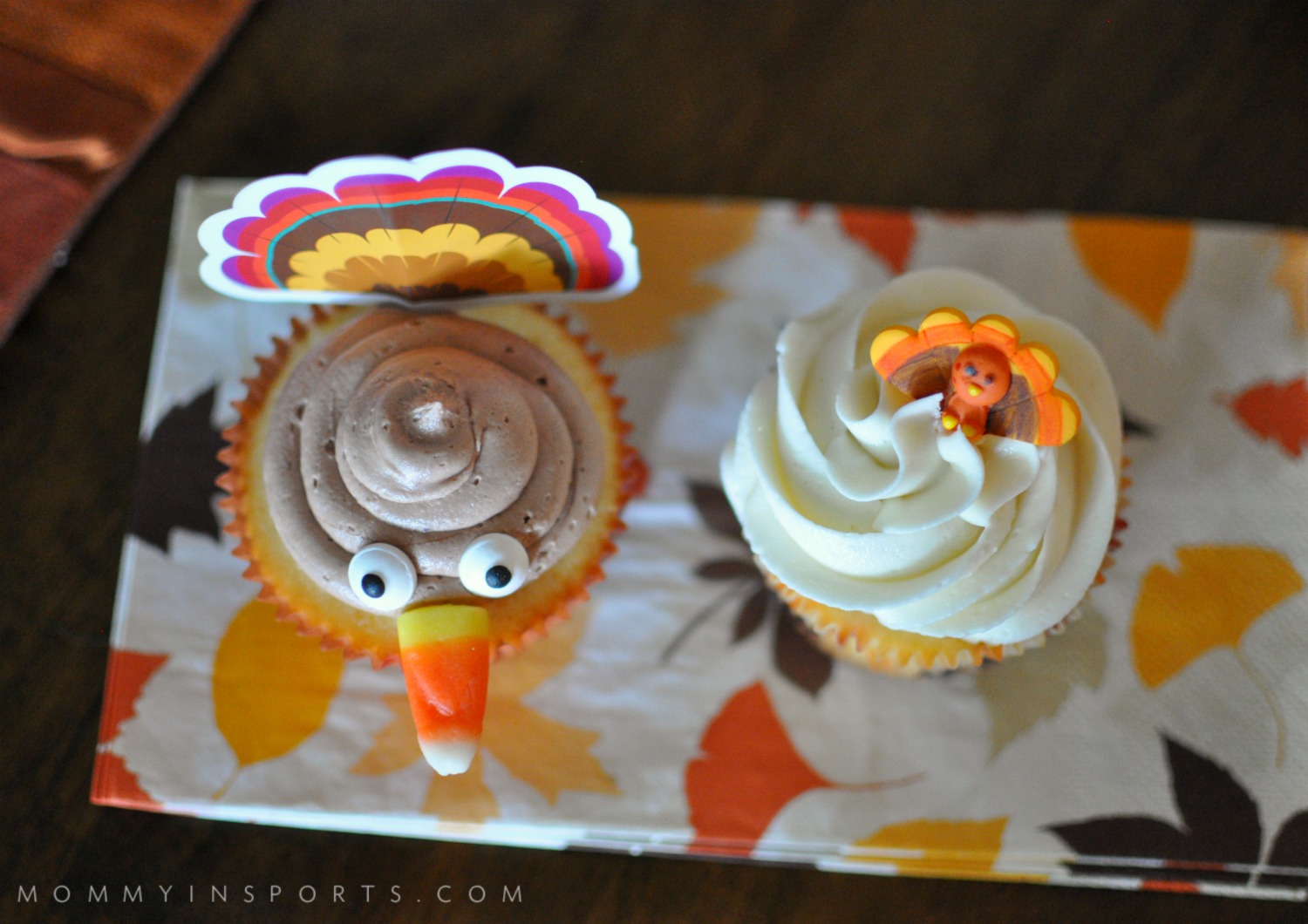 I hope you enjoy these adorable Thanksgiving turkey cupcakes as much as we did, and your friends and family gobble them up! If you make them share your pictures with me over on Facebook!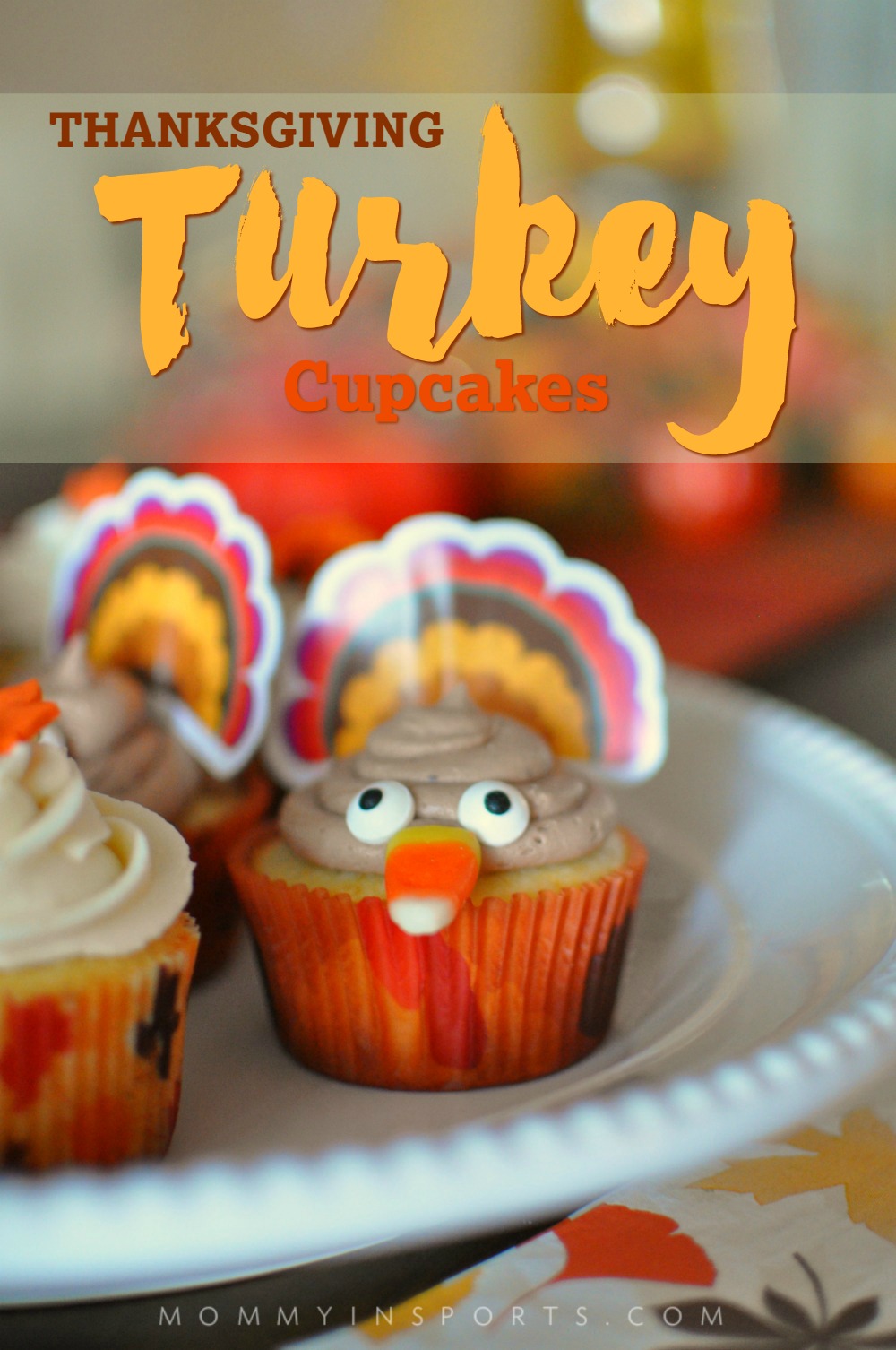 And for more cute cupcakes, check out some of these posts: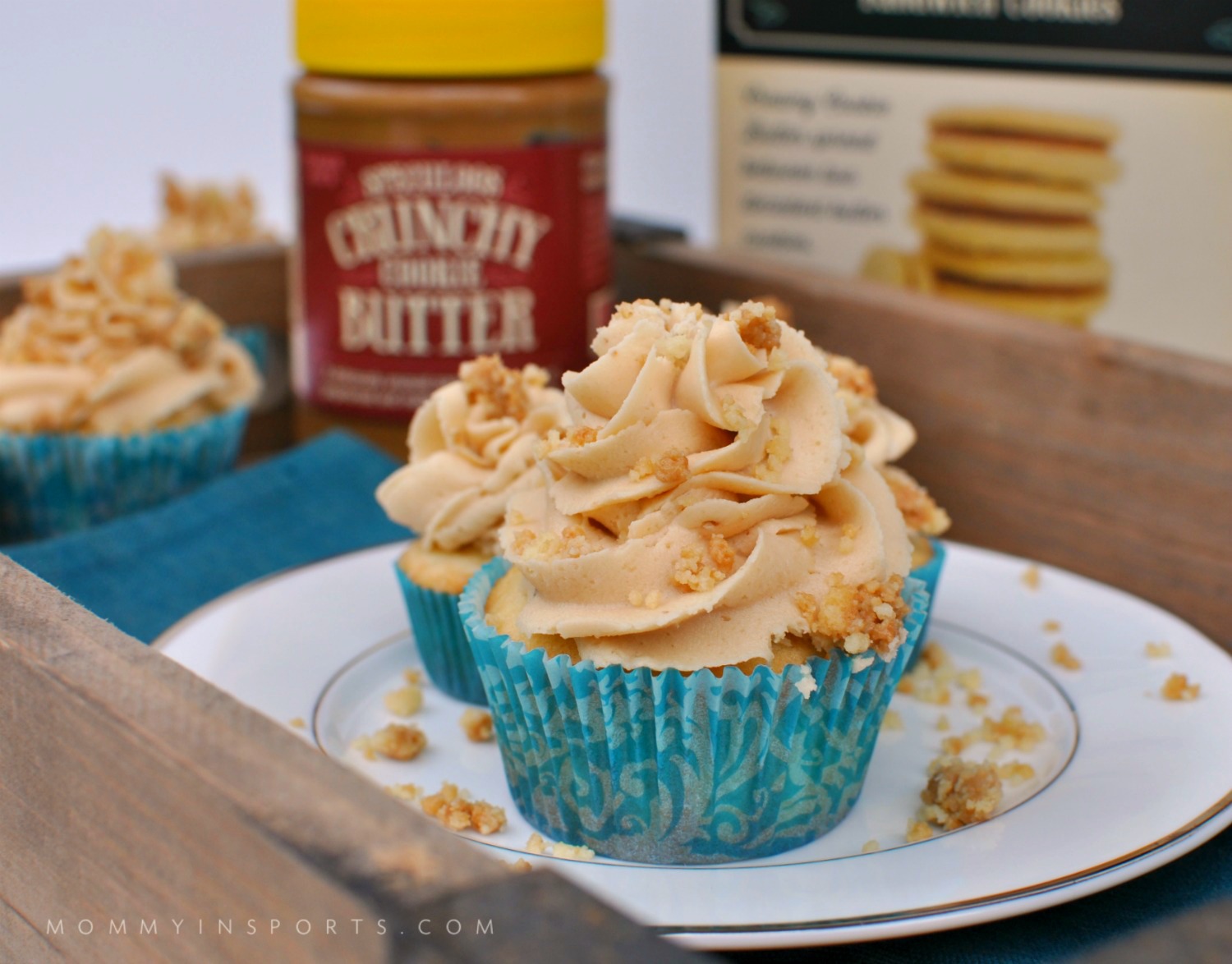 Or these Champagne Cupcakes are always a hit on New Year's Eve!