When it's New Year's Eve that means just one thing; baking with booze! While the rest of the world is ringing in the New Year with a champagne toast, I'll be eating these decadent champagne cupcakes. Who doesn't love a little bubbly right? If you're going to indulge, why not go all out? It the last cheat day of the year after all!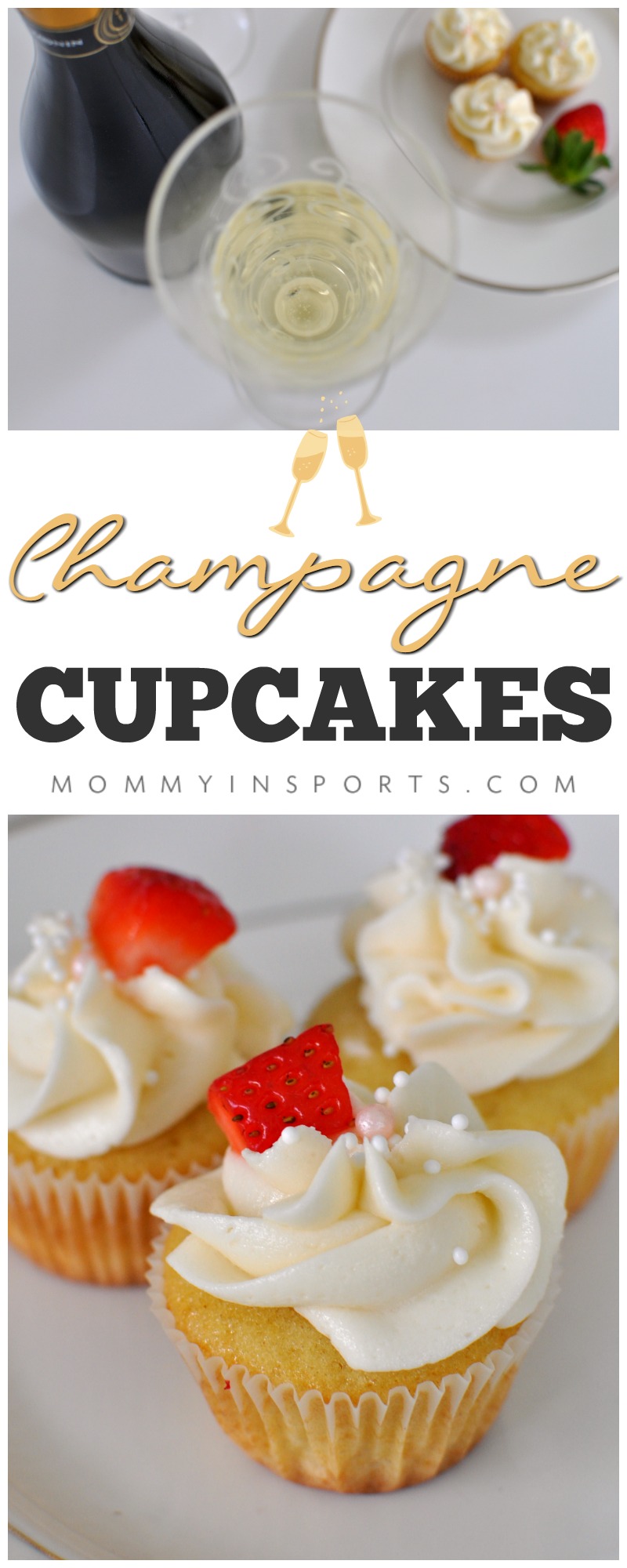 I was a little concerned these might dry out from the delicious champagne, but the sour cream really adds a nice moistness to the cake!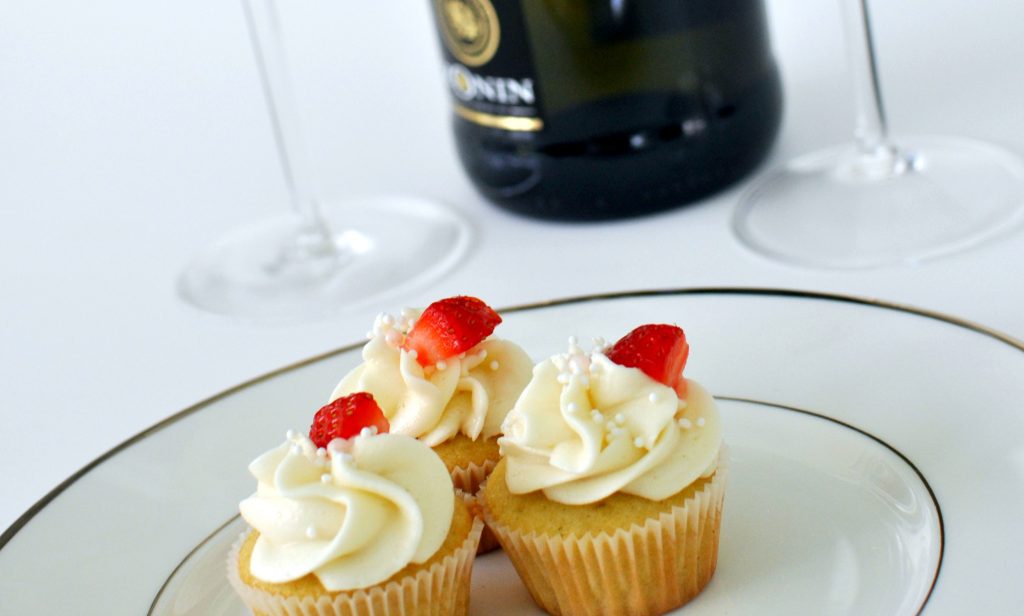 And the champagne buttercream frosting has just enough champagne flavor but doesn't over power the dessert.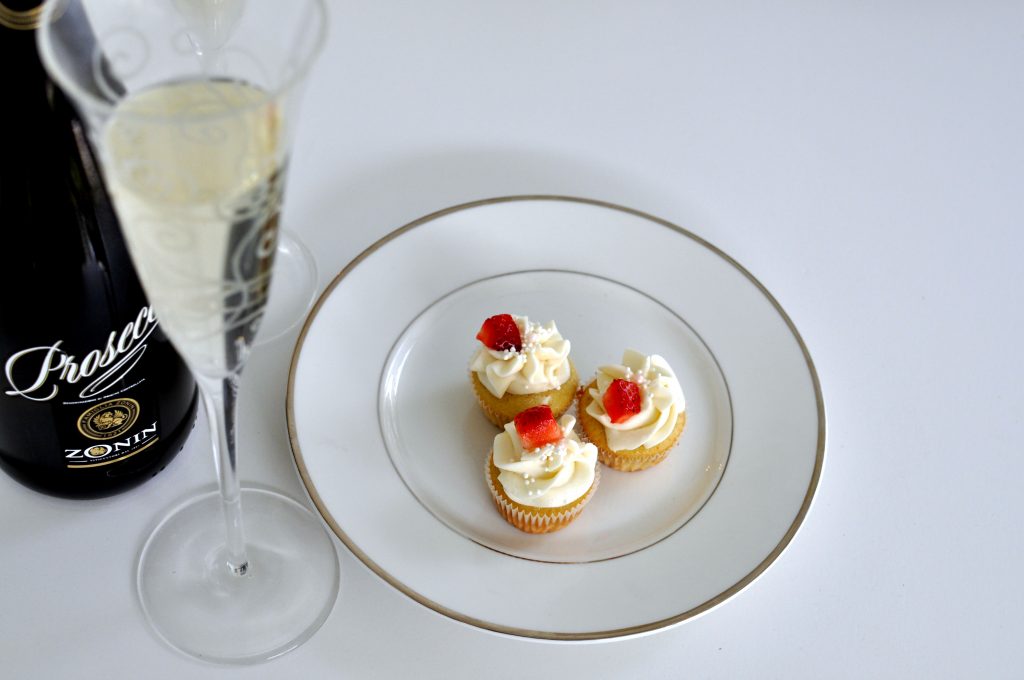 I used Prosecco which tends to be a bit sweeter, but you can use anything at all! I've thought about experimenting this year with some pink champagne and make these a light blush color.
These always turn out really cute and are usually the hit of any New Year's Eve party, so if you'd like to join me at midnight here's the recipe. I'm pretty sure you will have most of these ingredients on hand, and they took less than an hour to make. Keep in mind any sparkling wine will do!
Decadent Champagne Cupcakes
Ingredients
1/2 cup butter
1 cup sugar
2 eggs
1 tsp vanilla
1 3/4 cups all purpose flour
1/2 tsp baking soda
1/4 tsp baking powder
1/4 tsp salt
1/2 cup sour cream
1/2 cup champagne or sparkling wine

For Champagne Buttercream Frosting

1 cup butter. (I like 1 salted stick, and 1 unsalted)
2 1/2 cups powdered sugar
1 tsp vanilla (if you'd like)
3-4 Tbsp champagne
Strawberry slices for garnish
Instructions
Always start by creaming the butter with the sugar.Make sure it's extra whippy!
Then add each egg one at a time, and mix before adding the second. I use them at room temperature.
Stir in vanilla.
Mix the flour with baking soda, baking powder and salt.
Mix together the sour cream and champagne.
Add the flour mixture, then the bubbly mixture, alternating. End with the flour that is remaining.
Spoon small teaspoons full of batter into mini-cupcakes. Don't overfill, they will stick to the cupcake pans!
Bake at 350 degrees for 12-15 minutes.
Recipe yields 48 mini-cupcakes

For the Champagne Buttercream Frosting

Cream the butter and sugar.
Then add the vanilla.
Lastly add the champagne.
Frost when cupcakes are completely cool.
https://kristenhewitt.me/champagne-cupcakes/
And I always finish each cupcake with a little strawberry slice. Who doesn't like champagne and strawberries?! But if you are serving these at a party, add the strawberries right before the guests arrive.
CHEERS and Happy New Year!
Did you like this post? Then check out my other cake and cupcake recipes like these
peppermint cupcakes
!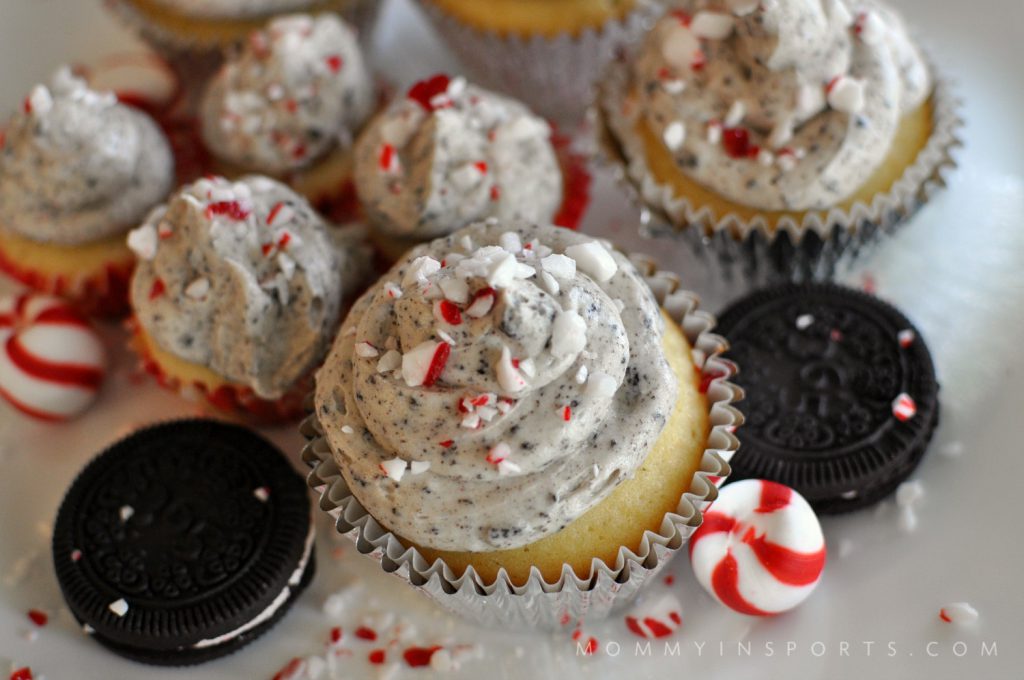 And don't forget to LIKE us on Facebook for more great recipes!