We all were captivated by the story of the magical Elf on the Shelf. What a great idea of another way to bribe your children to behave an entire month before the holidays! I mean the threat of Santa watching never worked, so why not create another good behavior extortionist? I was lost in the pageantry of the Elf, it was so much fun coming up with different places for him to land every morning. And boy was he naughty!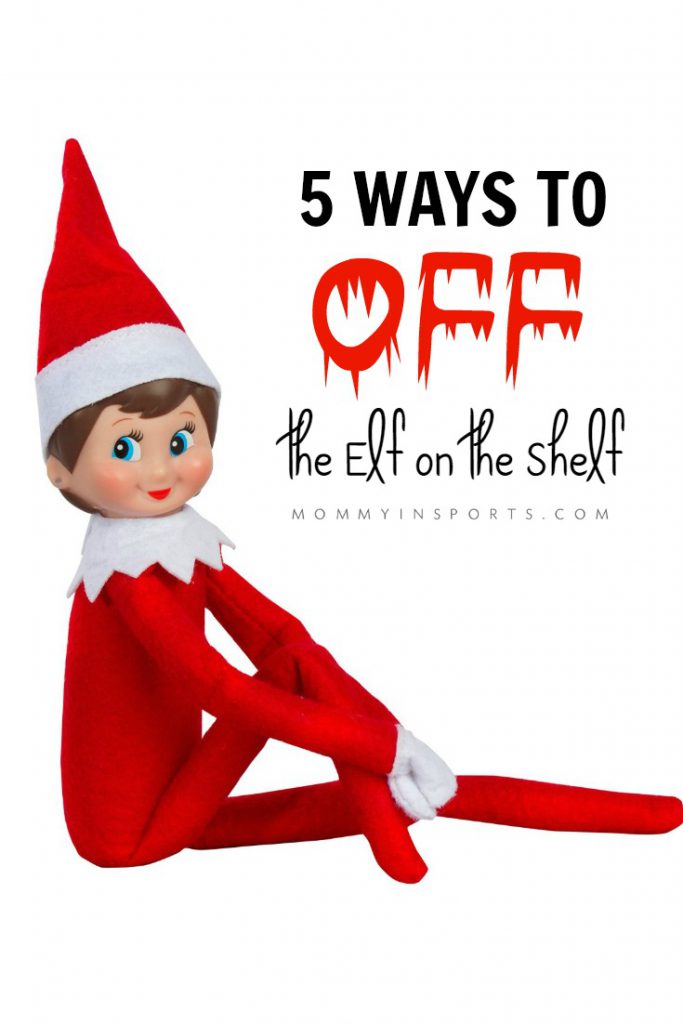 The first year we did it, our three year old was super excited, but our baby was cognitively clueless. Last year though as Christmas drew near, it seemed like we all grew tired of the Elf named Chuckie (don't ask) and all of his ridiculous mischief. Plus the kids weren't behaving any better with the Elf leering in the distance. I was going to blame Chuckie for not doing his job, but really it's our fault. They keep misbehaving, we don't appropriately discipline, therefore they are spoiled rotten.
This week our five year old asked me about Chuckie coming after Thanksgiving, and I inwardly groaned thinking…'do I really have to keep up this charade for at least five more years?'
It's bad enough we've lied about the Tooth Fairy, the Easter Bunny, and Santa Clause, but a magical flying Elf too? Enough is enough!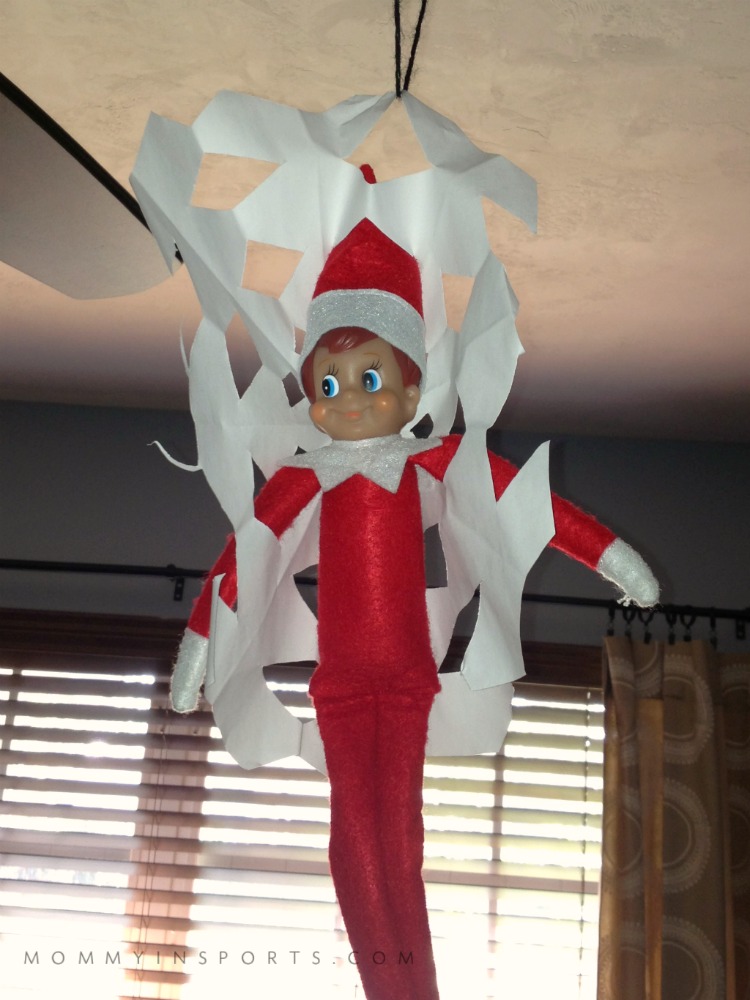 So I began to ponder ways to rid our house of the creepy little Elf forever, and I think we've come up with five different ways to off the Elf on the Shelf. You may not agree with them, and before you send hate mail, please consider these are just suggestions of different tactics parents may employ if they too want to exterminate this tradition.
5 Ways to Off the Elf on the Shelf
The Positive Praise Story – Chuckie was such a good little Elf that Santa promoted him and he's now in charge of all the other elves. Hooray for Chuckie! So while he can't fly and visit us anymore, he's still sending in reports to Santa.
The Elf Time-Out – Chuckie was so naughty last year taking bubble baths with Snow White, and eating all of our cookies, that Santa put him in time out indefinitely. So this year he isn't allowed to fly to us, but Santa still loves you and is watching.
The Shortage – Perhaps elves use pixie dust to fly back and forth to the North Pole and there's a shortage in Pixie Hollow? Or maybe the world's impending chocolate shortage, that the elves need to consume to fly, has caused a no fly zone? Or could it be the helium crisis, which fuels the elves, is keeping them all grounded this year? Use your imagination folks… if you already introduced the elf, the sky is the limit for lies to destroy them.
The Cold & Heartless Method – If you want to use horrific guilt, in the throes of the next tantrum shout, "That's it, your behavior is awful. I'm writing Santa and telling him no more elf!" Boom, gone forever.
Elfie Got Run Over By a Reindeer – This could be the meanest thing ever, but you could always sing, "Elfie got run over by a reindeer!" and stage your first funeral. Or just feed him to the neighborhood vicious Rottweiler. (Again, just a suggestion.)
And if you choose to continue this holiday charade, I mean tradition, have fun looking for ideas on Pinterest! I'll instead be watching Christmas Vacation on Thanksgiving Night, and smiling because no, I don't have to see that freaky little face ever again.
Did you like this post? Then please follow along on Facebook! And check out our most popular post, DIY Clothespin Snowflakes.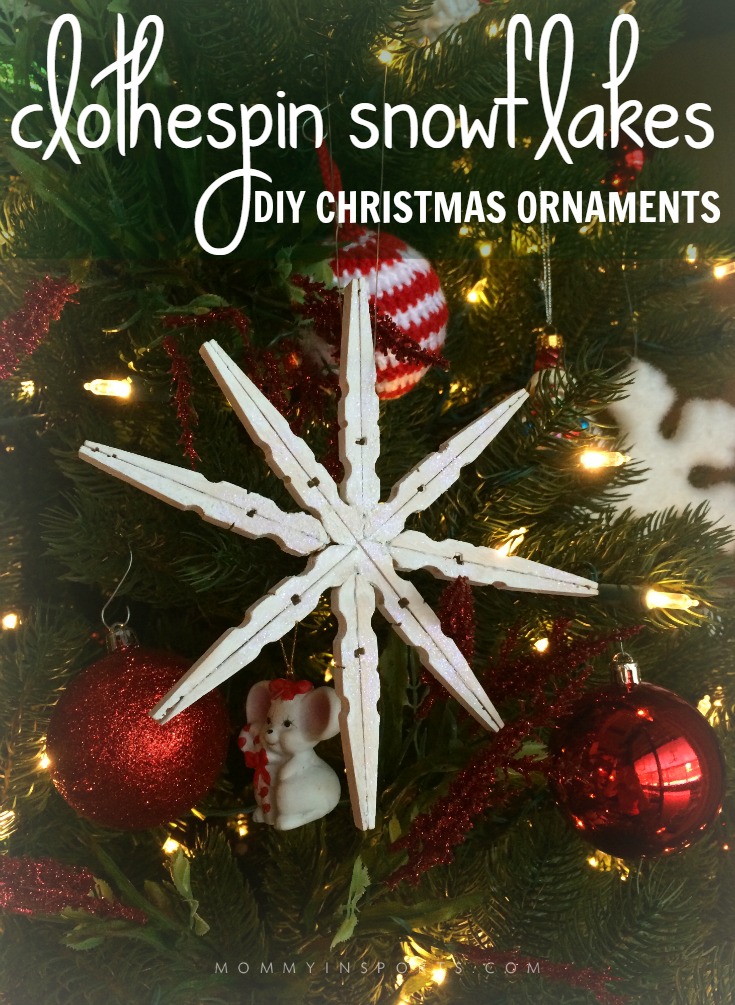 Or 5 Easy Holiday Centerpieces.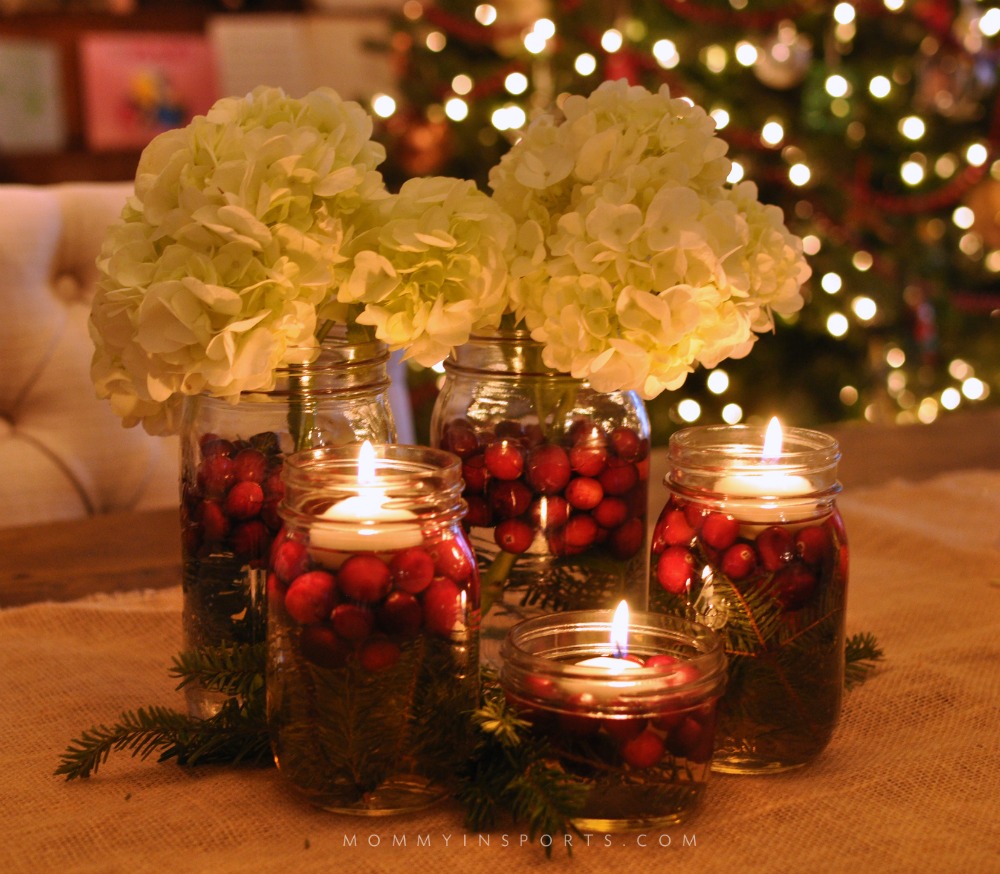 Or this Peppermint Play Dough Recipe.