Looking for a fun and easy craft that can double as a gift? If you haven't given it much thought, it's time to get busy and make some homemade gifts. But you still have time if you want to try something homemade! This year we are making several kinds of ornaments for our friends for the holidays including these DIY Clothespin Snowflake Ornaments!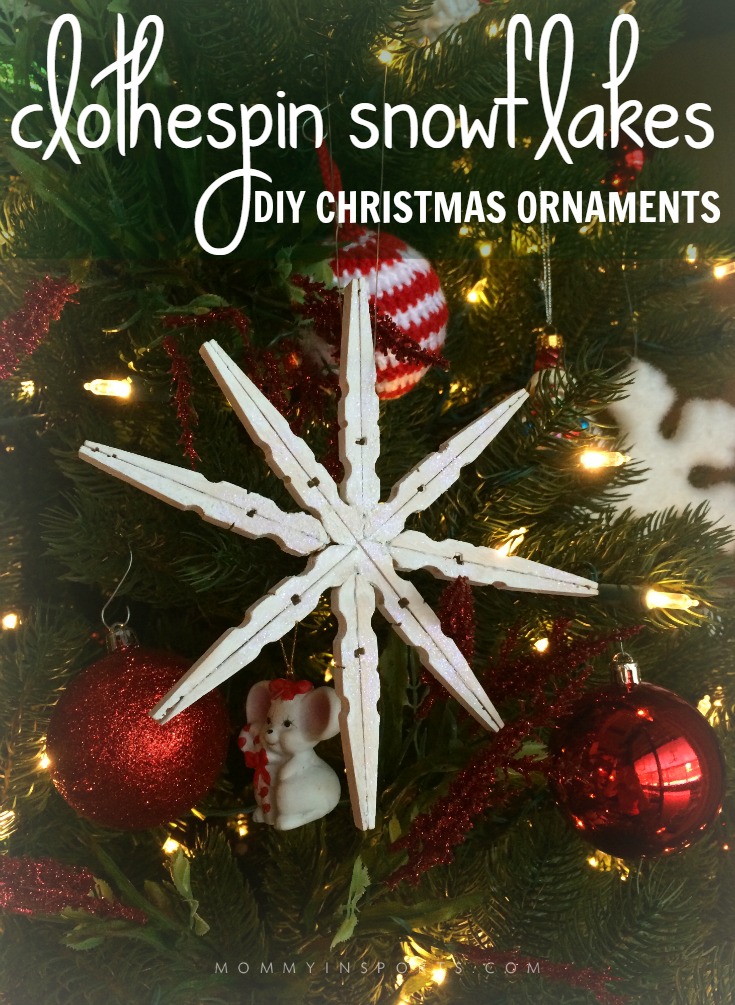 This is a super easy one that's fun to do with your kids. And I think it's cute in a rustic sort of way! For DIY Clothespin Snowflake Ornaments all you need is:
what you need to make DIY Clothespin Ornaments!
Clothespins (36 per pack at the dollar store, major score)
Hot Glue Gun (not for the kids to use!)
Paint or Wood stain
Twine or Fishing Wire to hang
How to Make DIY Clothespin Ornaments
First things first, dismember those clothespins. You heard me, get your frustrations out as you tear them apart! Or give this task to a hyperactive or destructive child. They'll love it!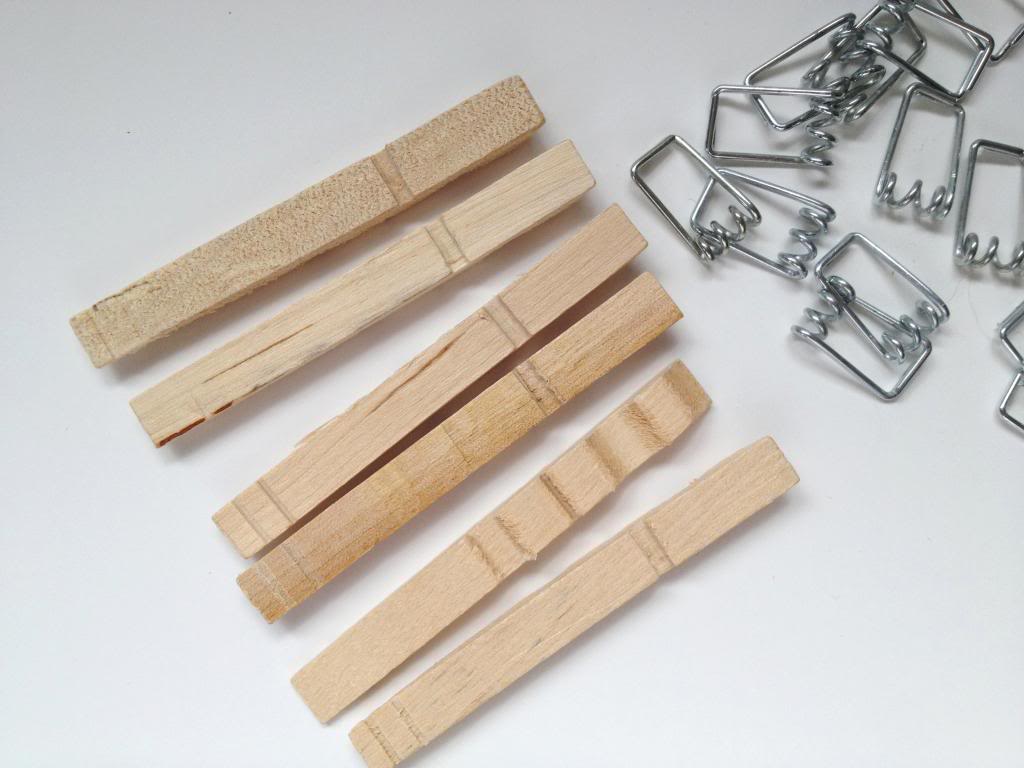 Then heat up the hot glue gun and glue the pieces together inverted. Like this.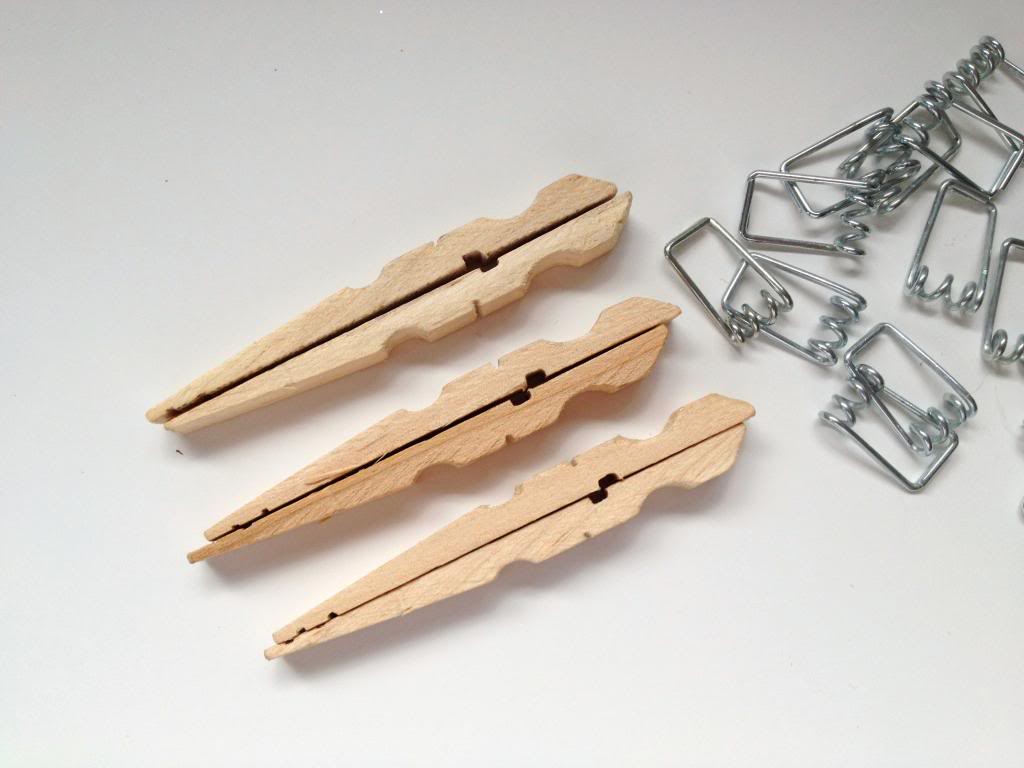 Then hot glue the pieces together when they dry. First do an X.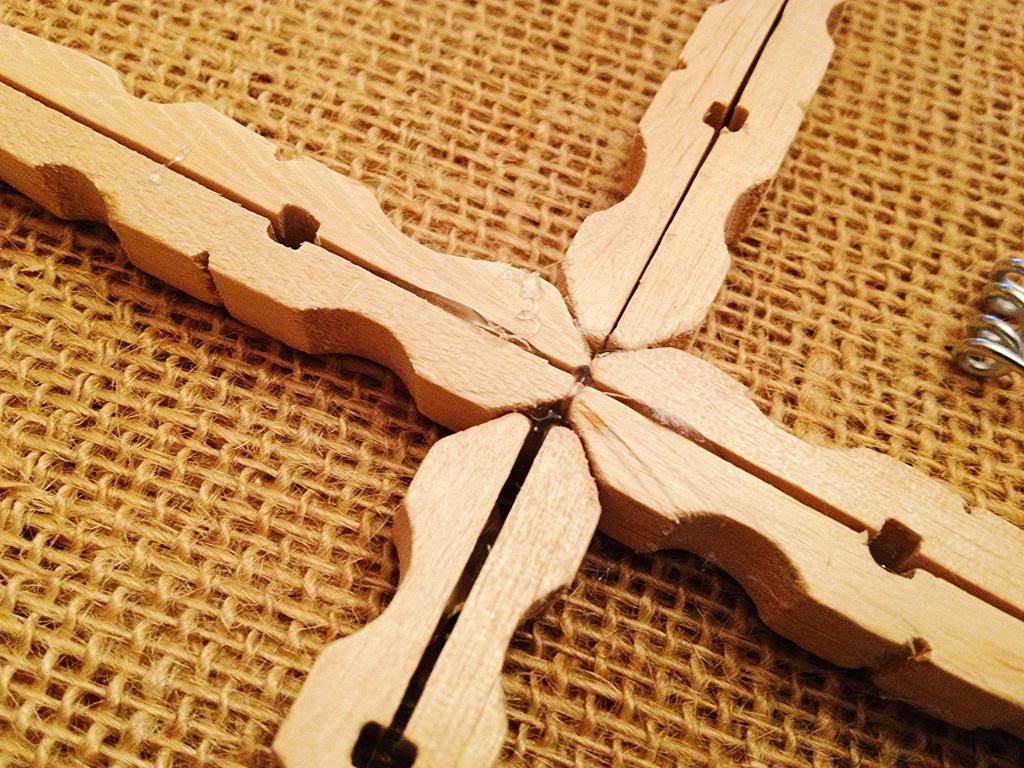 And then add the other pieces, I used eight total per ornament.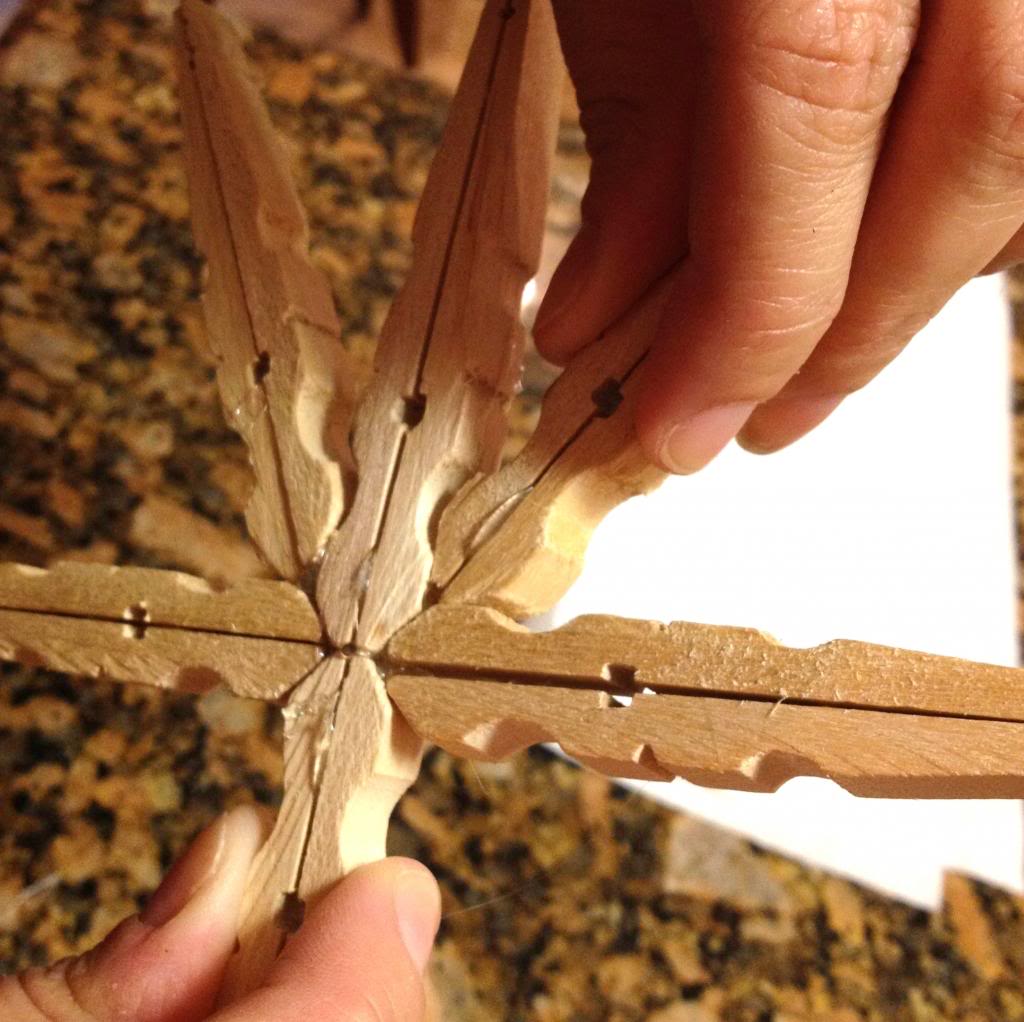 And the important step…enlist the help once again of your trusty elves to paint them. We chose white with glitter, and to leave some natural. I think they would look really nice stained a darker shade…but I didn't have time to make a Home Depot run for some wood stain!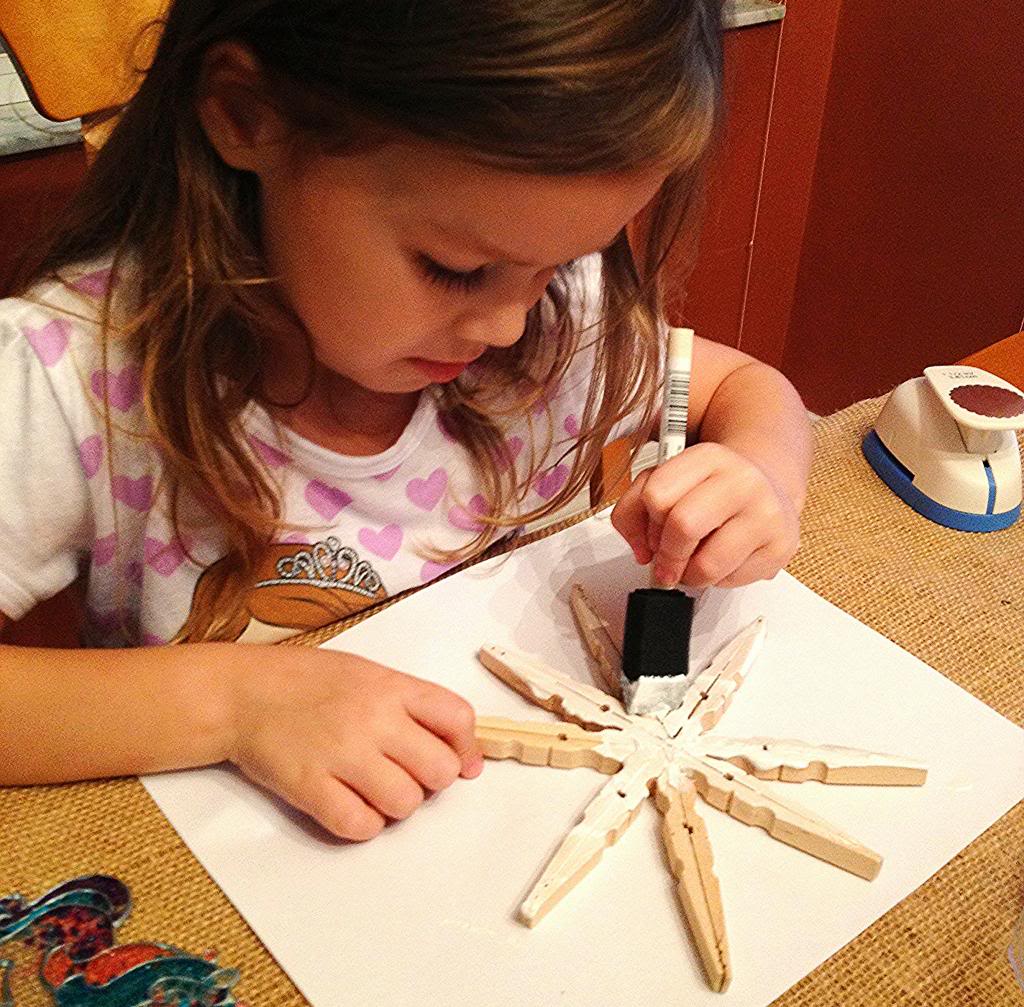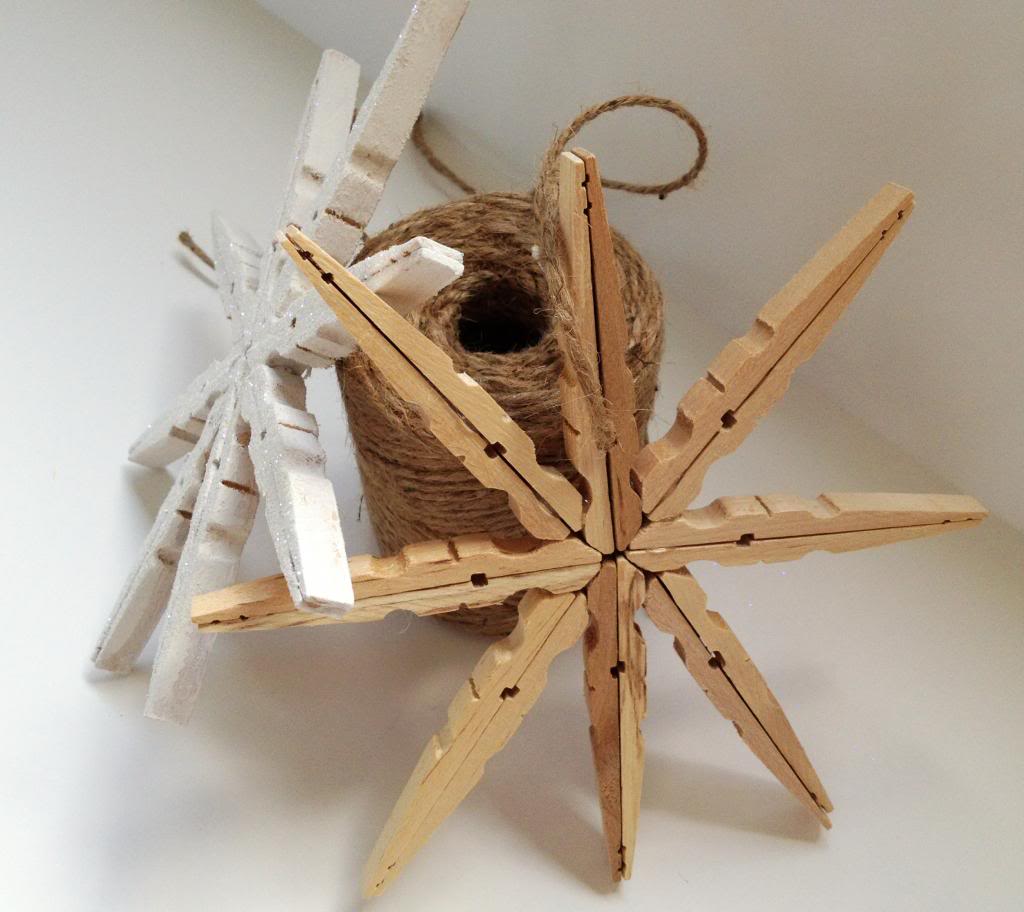 Last, add some ribbon, twine, or fishing wire and hang it on a tree! Here's a quick snapshot of one of my tree. Forgive the quality of the photo, the wine made my hands shaky…I needed it to help me watch Sound of Music LIVE! And to help me deal with the glitter…all over the house.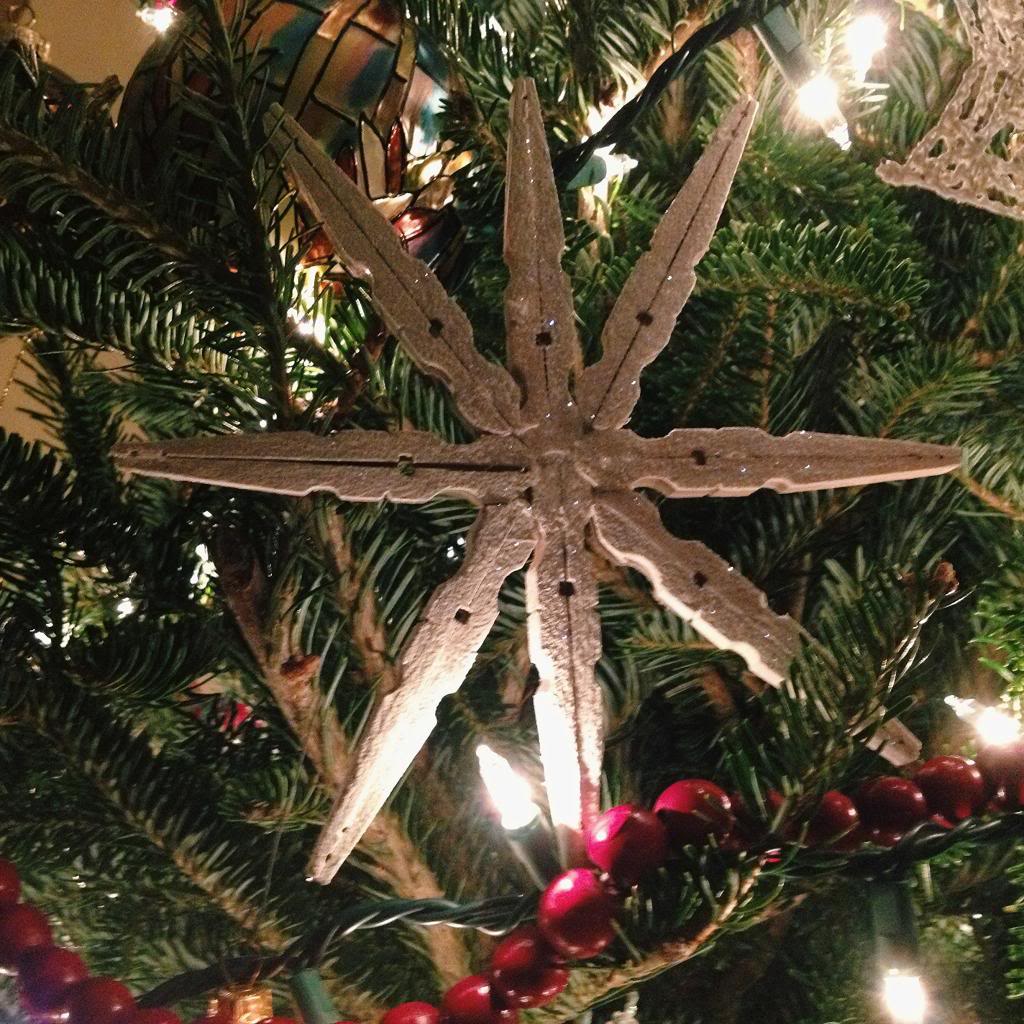 Happy ornament making, hope you have as much fun as we did. Make sure you have a vacuum handy to help clean up the pixie dust left behind by your little helpers! Oh, and be careful with that hot glue gun…I've burned three of my fingers so far. Who knew crafting could be so dangerous?
Pin this for later!

If you loved this post please check out these gorgeous vintage sheet music ornaments!

Or our favorite 5 Easy DIY Holiday Centerpieces!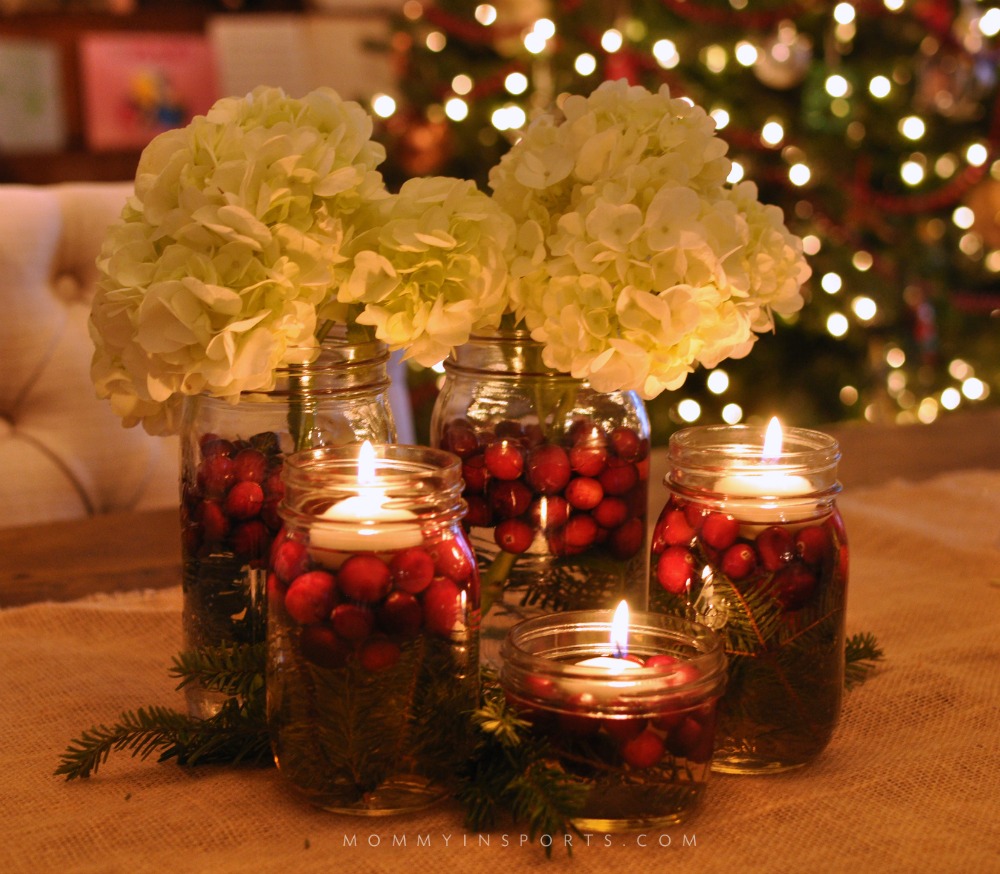 Make Your Home Merry & Bright with these 4 Easy DIY Holiday Projects!