I don't know what to say, except it's Christmas and we're all in misery." Ellen Griswold, Christmas Vacation
Yes the holidays are upon us, and it can be a stressful time. There are parties, school activities, holiday shows, gifts, wrapping said gifts, baking, Christmas cards, and oh yeah don't forget to have some fun. With adulthood comes countless responsibilities, which can often feel overwhelming.
We particularly are having a harder time this year. A water leak we discovered just before Thanksgiving tore our house apart. With missing floors, a giant hole in our wall, and part of the kitchen (including the stove) gone, we are swimming in chaos. Coupled with the stomach flu that hit the kids and I, holiday spirit has been hard to come by. But I was encouraged when my friend Echo from The Mad Mommy wrote to me, "Just remember to fill your own cup, because you can't share with people if your cup is empty."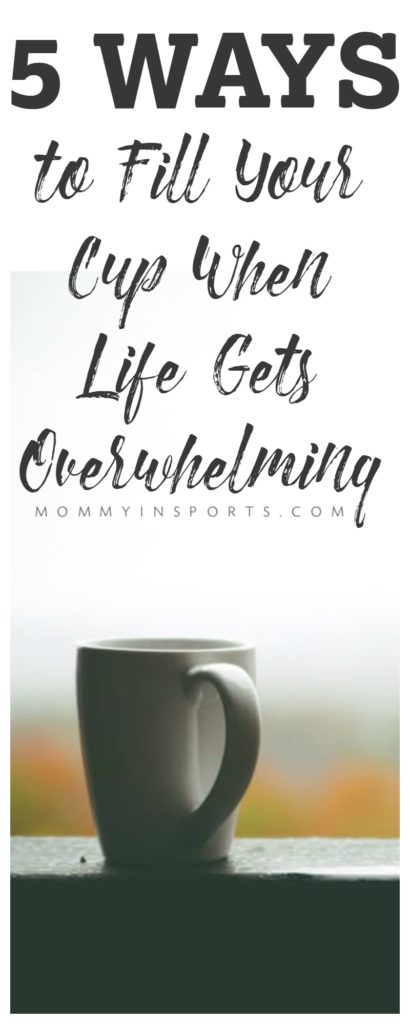 With all the added stress of home construction and many work commitments, I'd forgotten to do just that. Fill my own cup. Because she's right, many of us neglect ourselves not only during the holidays but all year long. And self-care is of the utmost importance.
So how do we fill our cup? It's actually quite easy if we prioritize and make the time. Everything doesn't have to be perfect, and maybe we buy (gasp) dessert this year instead of making our famous eight layer cake. Bottom line there are easy ways to allow for our own cup-filling fun, if we make ourselves a priority. Here are five ways ways to fill your cup, and start listening to what you really need.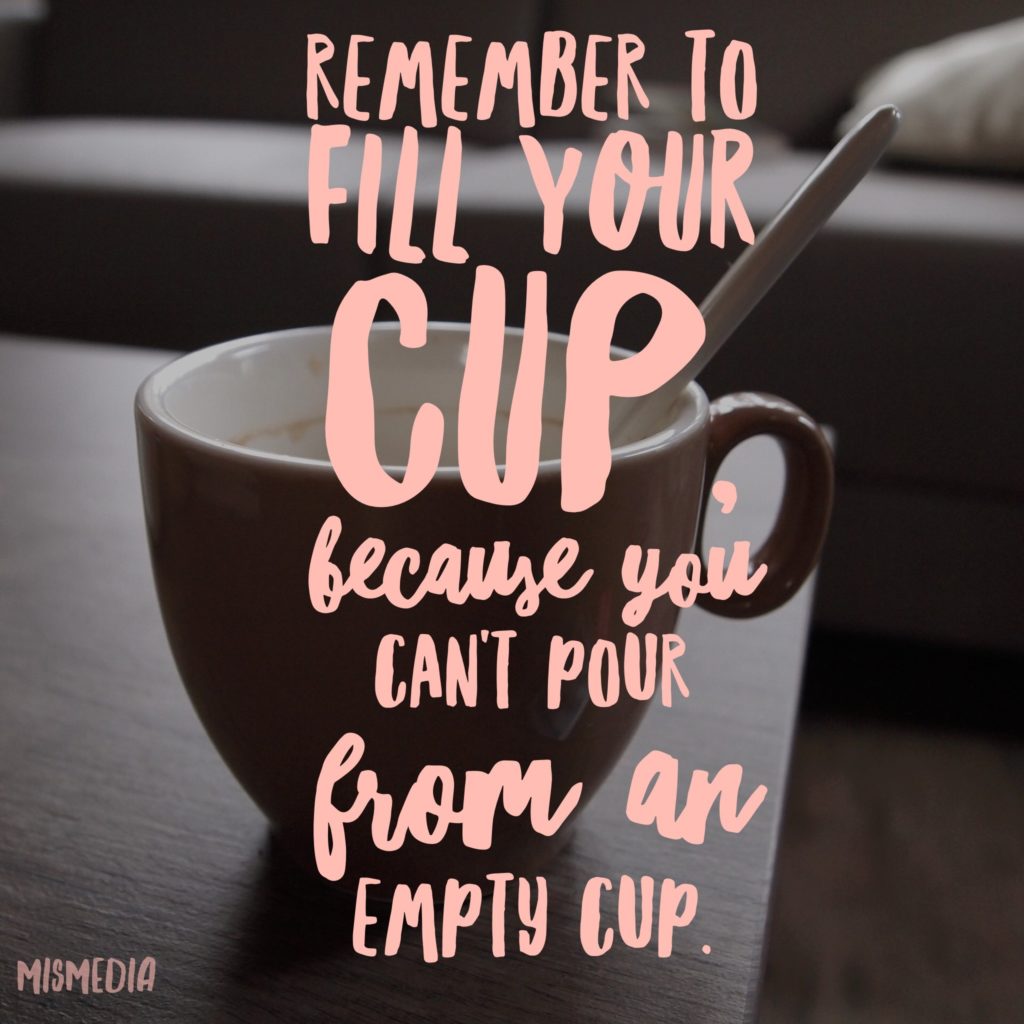 5 ways to fill your cup
Find and Make the Time – I wrote a post once about ways to find me time, so here you go, no excuses! But you seriously NEED that time every single day. And if you can squeeze in more than 10 that's a bonus!
Pursue Your Passion – Pick something you like to do, and do it every single day. No I'm not smoking crack, I'm serious. Is it reading? Is it streaming The Good Wife you never got to finish? Is it gardening or walking your pet iguana? Whatever brings you joy, find a way to let that in. Your smile and the contentment it brings will be worth it!
Get Moving – you don't have to run a marathon, but exercising does something wonderful for your body and mind. It releases endorphins and makes you feel better. So whatever you love doing – walking, running, yoga, rollerblading, snowshoeing, paddleboarding, do that. Schedule it in, make yourself stop and move. Even 10 minutes of stretching can transform your mindset and day!
Help Others– During my #31daysofkindness I've learned something pretty valuable, helping others fills my cup. Just knowing a small act can make someone's day totally is incredibly fulfilling. So maybe volunteer at a local pet shelter, or do something smaller like help a friend organize her pantry. Just think about making space for others, and see what happens.
Spend Time Outdoors– When's the last time you just sat and watched the branches swaying in the wind, or listened to the birds in the morning. Sometimes embracing the stillness is all we need to fill our cups Breathe in the fresh air, feel the vitamin D seeping from the sun into your skin, give yourself some time to literally stop and smell the roses.
Sure there are 9,987 other ways we can all fill our cup. We can eat healthy foods, meditate and be more mindful, or literally fill our coffee cups for that jolt of caffeine, but really it all starts from within. We all have the power to feel exactly how we want, we just have to try. And it starts with time.
As our friend Craig Sager once so poignantly said: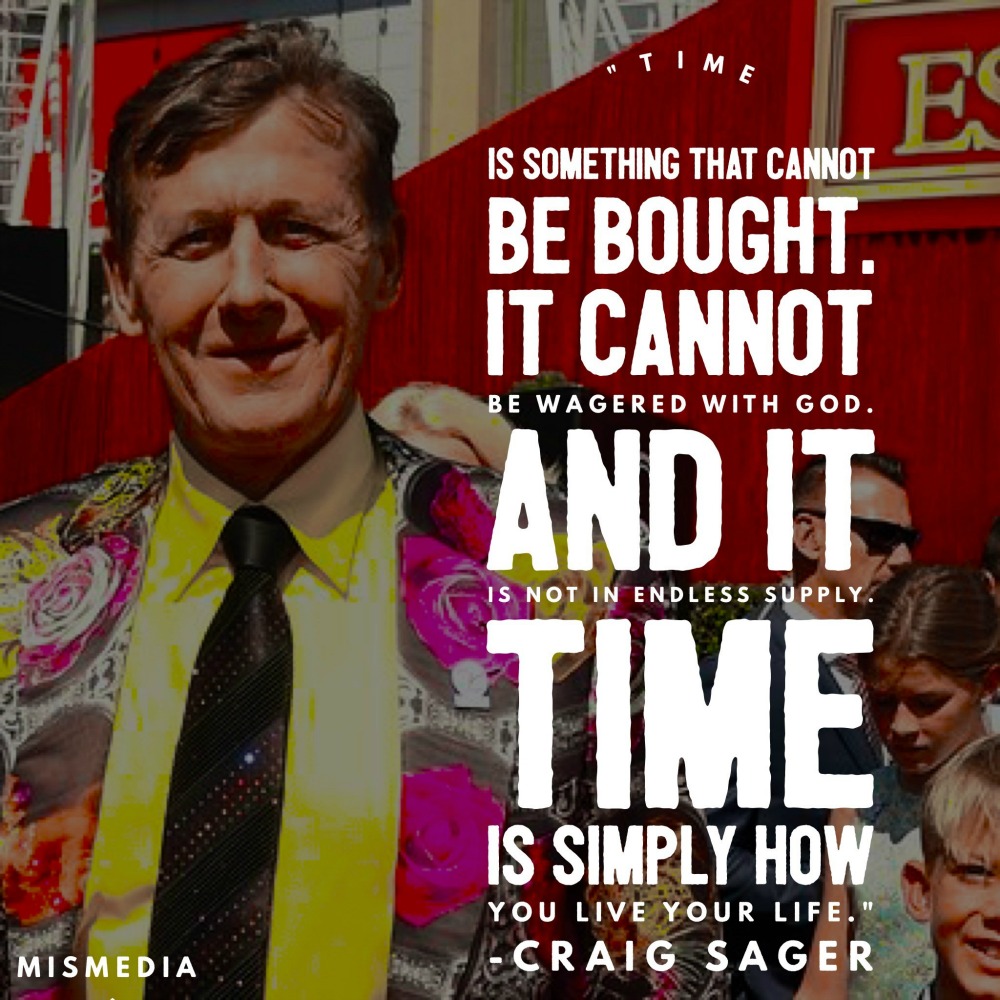 Happy holidays and may your cup runneth over into the new year!
Need some more encouragement? Checkout these kick ass motivational quotes!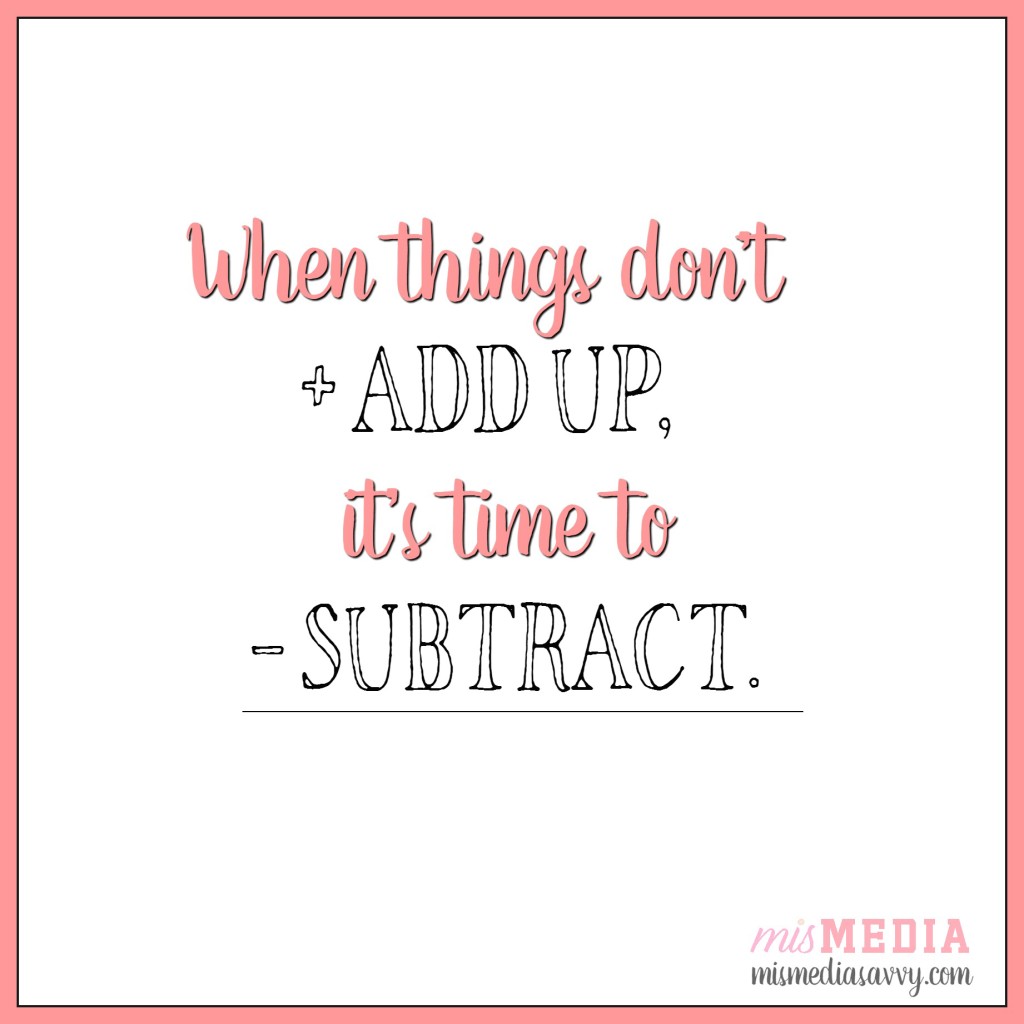 And don't forget to check out these tips to help become more mindful and less stressed!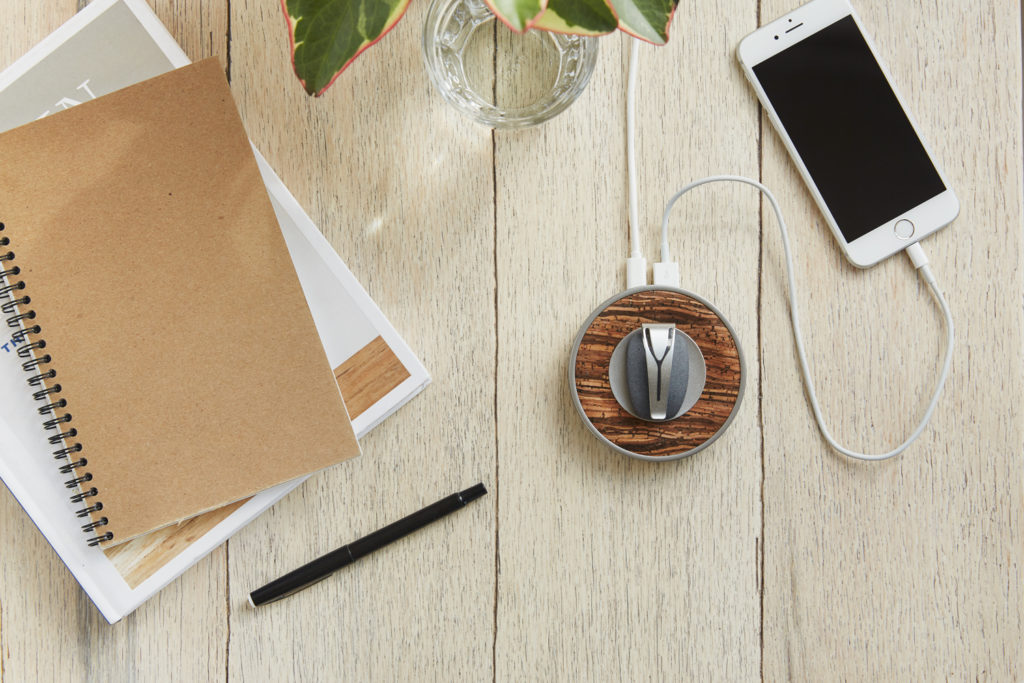 Please follow along on Facebook for more encouraging and inspirational posts!