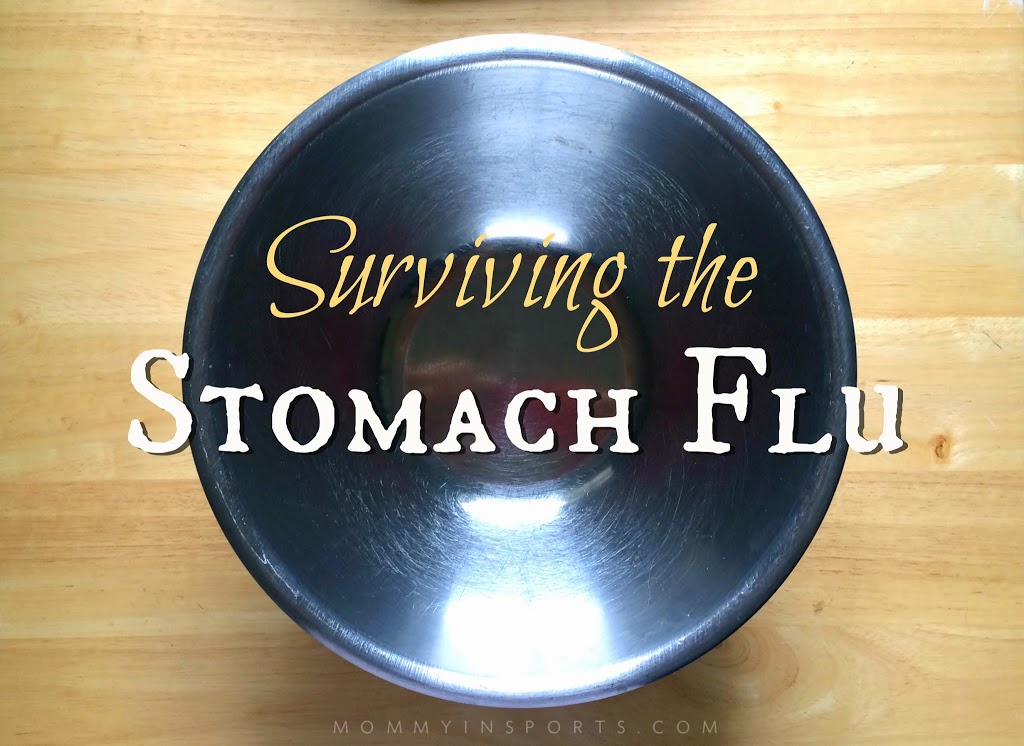 You know you are loved when your 2 year old brings you the throw up bowl, formerly known as the frosting bowl. Puke-ageddon is upon us.
It all started the night of Memorial Day. I returned home from working the Miami HEAT game at 1:30am and stumbled into bed. Two hours later I was startled awake by a screaming toddler choking in a pool of vomit in her bed. This continued for two nights, and along with a fever and persistent cough, we were sent in for a chest x-ray.
Then Thursday at 3:00AM it was my older daughter who woke me. She ran into my room with a hideous bout of the stomach flu that persisted with continuous puking for 9 straight hours. She required anti-vomiting meds, and is much better.
But this weekend unfortunately…it was my turn.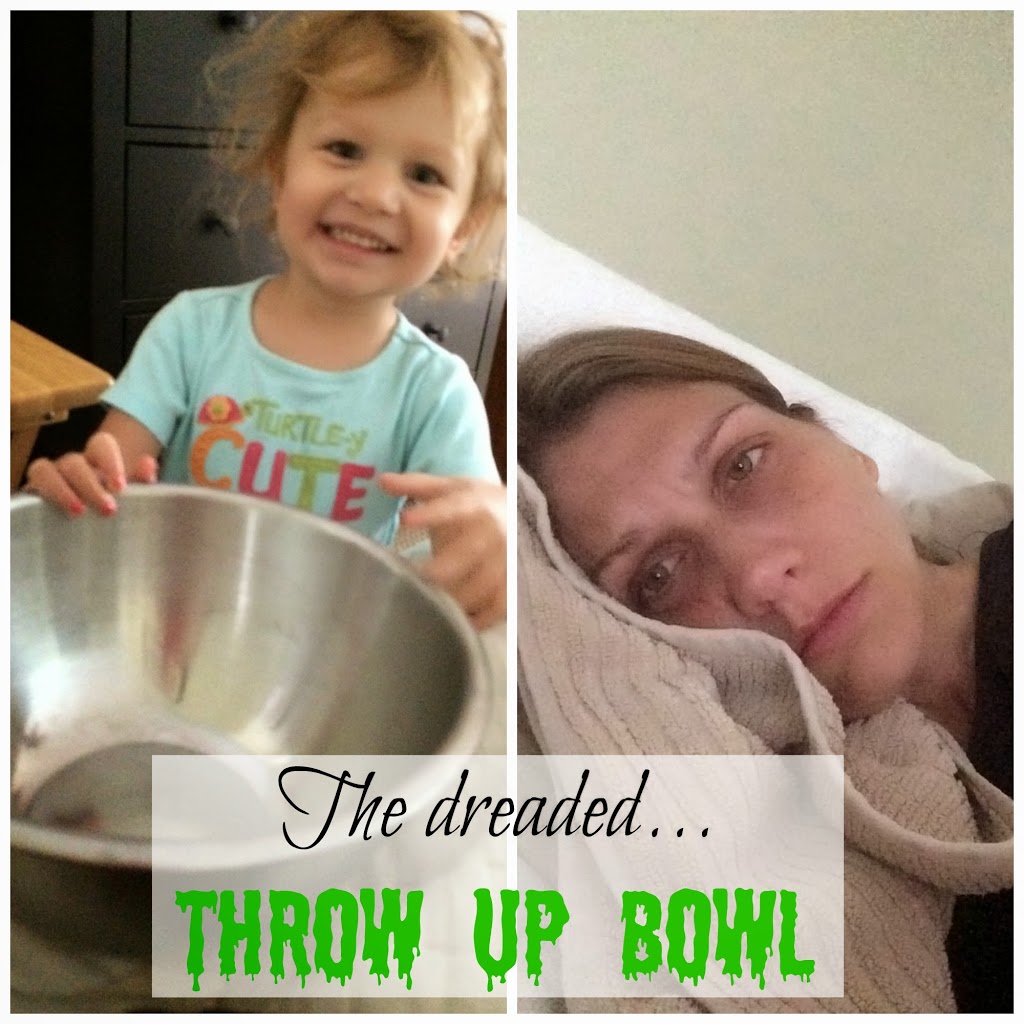 "Mommy, you throw up now please?"–Emy obsessed with Mommy being sick all weekend.
Honestly we've been lucky that we've never been hit with the stomach flu since having kids. Something is going around because a lot of my friends are in throw up hell as well. And since I'm a newbie to vomit-ville (except for wretched morning sickness and after a few Jager shots in college), I thought I'd talk to a pediatrician at one of my favorite parenting websites Bundoo to find out what this is – and how to properly care for my kids.
Oh yeah and me.
Surviving the Stomach Flu
What are the symptoms of the stomach flu?
At any given time of the year, there are several stomach bugs going around—which is why they can be so frustrating and hard to manage. Norovirus, also known as Norwalk virus, are infections that are now the leading cause of acute gastroenteritis (read: vomiting and diarrhea) in the US.
In general, stomach bugs cause nausea, vomiting, fever, diarrhea, stomach cramping, or any combination of them! If you are lucky, your child may experience the symptoms only mildly and only for a brief (24-48 hours) time period.
How can you keep your children hydrated when they can't keep anything down?
Hydration is important for a couple of reasons. At its worst, dehydration can actually be life-threatening because it puts us at risk for total collapse of the circulatory system. Mild dehydration, the kind that comes after a day of vomiting or diarrhea, is not life-threatening but does make a person feel bad. It can actually cause increased nausea and resistance to drinking. It also can stress the kidneys.
The mistake most well-meaning caregivers make is trying to get a child to drink immediately after they vomit. When a child is actively vomiting, everything you give them will come right back up. My advice is that when the illness first starts, wait 30 minutes after vomiting to start fluids. Then offer an electrolyte-rich solution such as Pedialyte®, sip by sip, very slowly. The body is more likely to 'hold it down' if fluid is trickled in verses taking huge gulps.
How long does this illness usually persist?
A typical episode of uncomplicated gastroenteritis will last between 24-72 hours. However, even intense vomiting should subside after a day, allowing oral rehydration to begin slowly.
When should you call the doctor?
When you have little ones, a call to your doctor is always a good idea. Let them know when the vomiting started, how often it is happening, and if the is any fever, diarrhea or pain. They can help you decide if you need to come into the office, stay home, or go to the ER. As your children age into school years, an episode or two of vomiting will seem like less of a big deal and a call to your doctor will be for unusual pain, high fever, and neck pain associated with the vomiting, or vomiting that lasts longer than you are comfortable with.
Bloody diarrhea always warrants a doctor's visit as does abdominal pain with fever without much vomiting or diarrhea as that can indicate a surgical issue such as appendicitis.
How long after vomiting ends should you keep kids home to prevent spreading this virus?
At least 24 hours, until they are eating comfortably, andwithout fever. Children with diarrhea are contagious much longer, so continue to wash hands thoroughly after the illness resolves. Chlorine bleach is your best bet for disinfecting your home against Norovirus.
What foods are best to introduce once on the mend?
The first step after vomiting ends is the introduction of liquids like Pedialyte®. Once those are tolerated for a few hours you can begin feeds. Start slowly, avoiding fried foods, anything heavy, and dairy. Fruit and grains are good choices. For diarrheal illnesses you can really feed anything. I recommend nutrient dense, high protein foods such as whole grain bread with peanut butter. The BRAT (bananas, rice, applesauce, toast) is not bad but doesn't do a whole lot to give the nutrition that your child needs. For babies under a year, I recommend discussing re-feeding with their pediatrician.
A big thanks to Dr. Connolly and Stephanie Winans at
Bundoo
for accommodating my request for an interview so quickly! This has been helpful advice for us this week.
Alternatives to Pedialyte
If you don't like Pedialyte (full of sugar) or your kids won't drink it, you can always make your own homemade electrolyte tonic. Just add 1/8 tsp of unrefined salt to 8 ounces of water…and you can add some elderberry syrup for flavor. Also, Mommypotamus has several great flavors and recipes on her site!

And no…I will not be using the throw up bowl when I make frosting in the future. No matter how many times I've washed it…it still permeates the smell of puke. Oh the joys of parenthood….