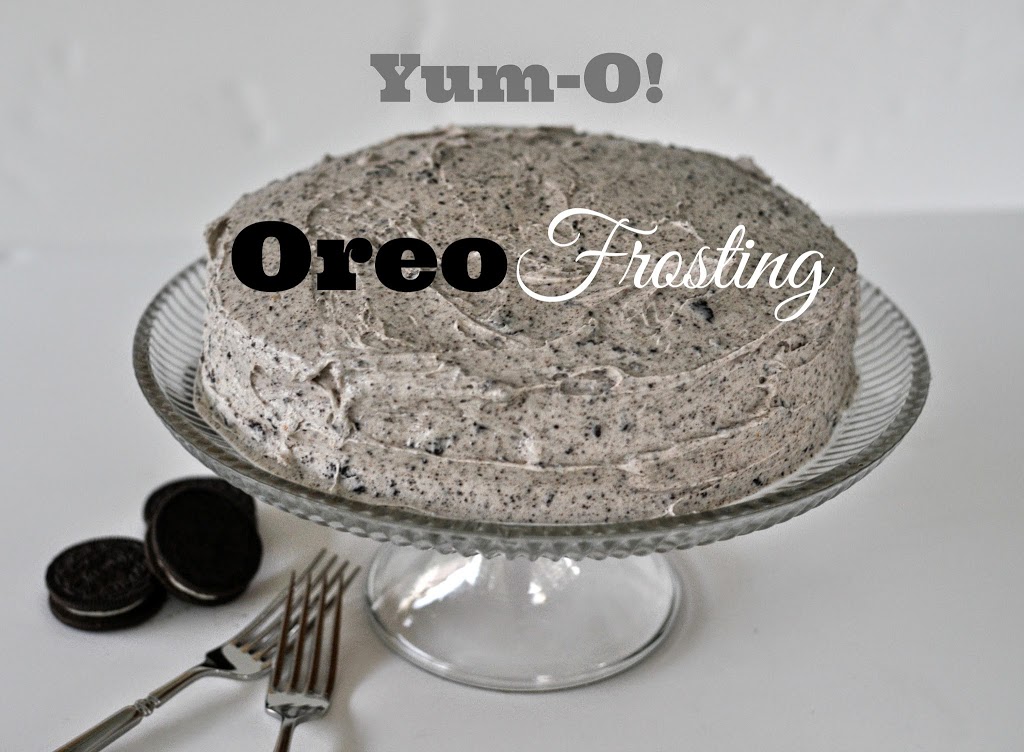 Is there anything better than an O-R-E-O? In my world…it is the most decadent dessert on the planet. I love anything cookies and cream flavored; easter eggs, blizzards from the Dairy Queen, cupcakes, and of course frosting! I was elated to learn that my 5-year-old agrees. This was her request for her preschool graduation cake, so I happily obliged her.
Any good Oreo frosting recipe starts of course with Oreos. Double stuff of course.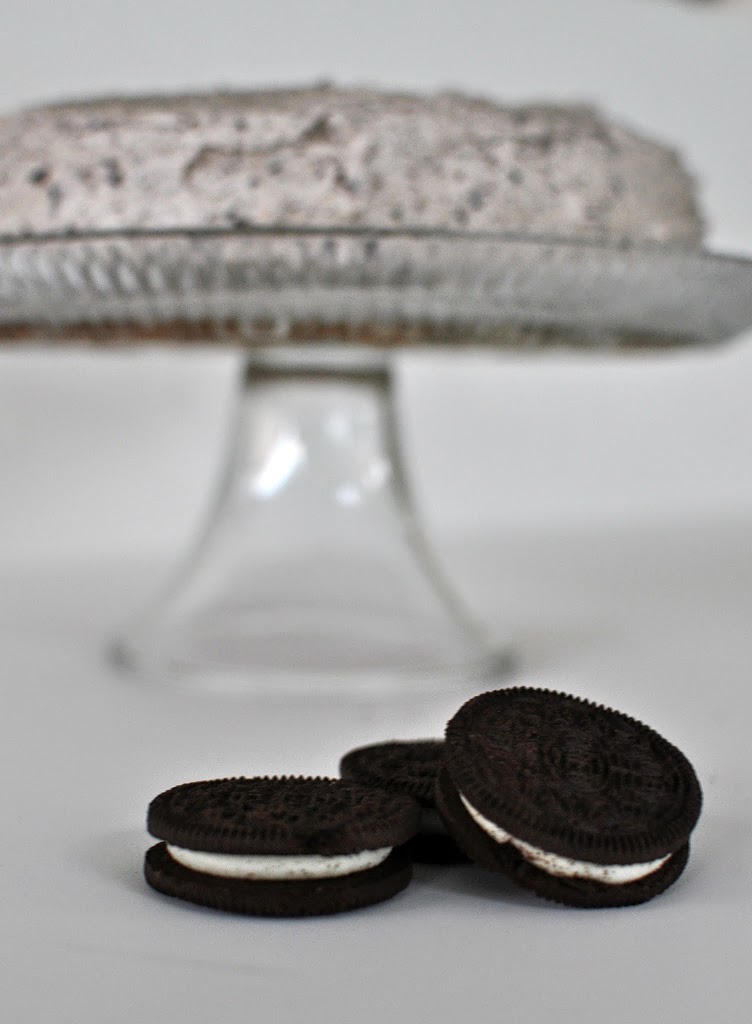 I used the whole Oreo cookie…cream and all in this cake. But if you are using a frosting tip, just crush the plain chocolate cookie side. Otherwise the frosting will get jammed.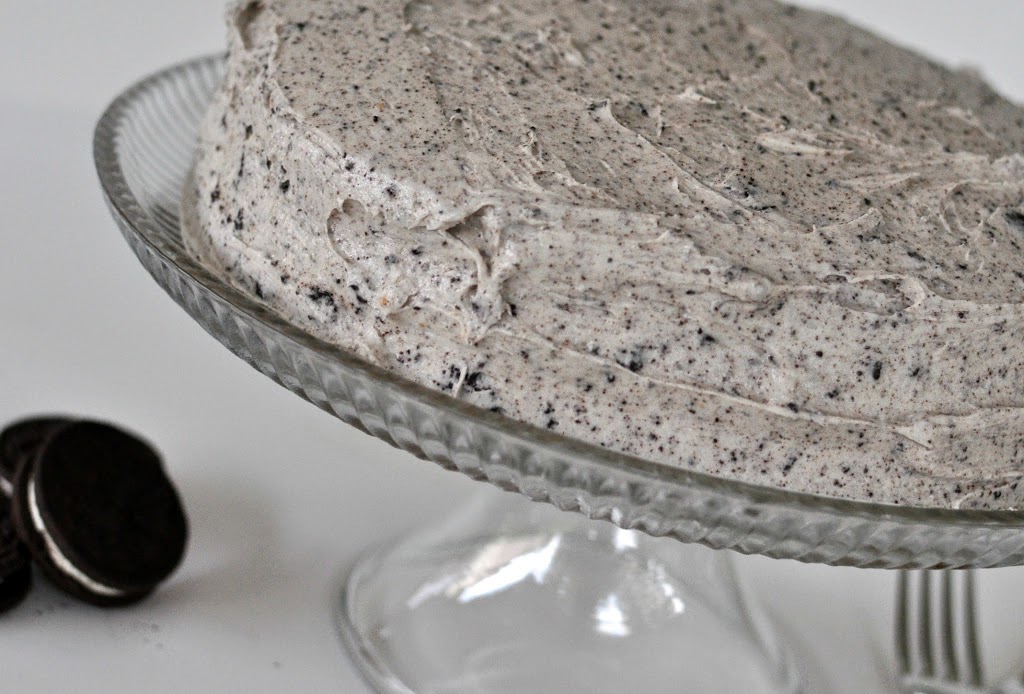 And if you want to get creative for your little ones…you can always add an edible photo on top!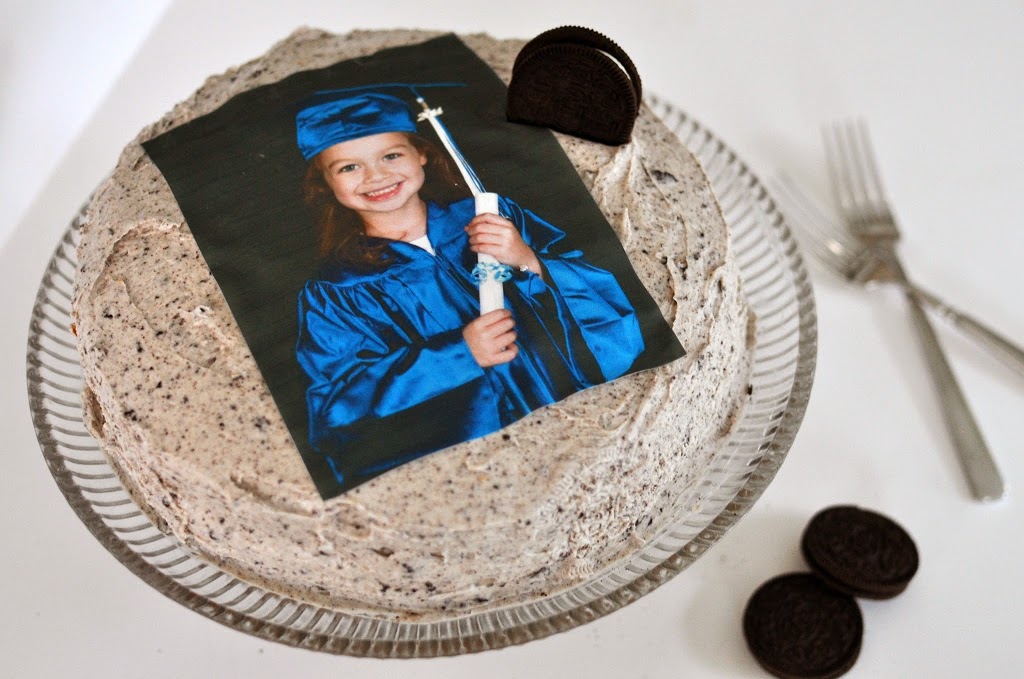 For this cake, I used my favorite yellow cake recipe from Taste of Home. My daughter wanted plain cake, but you can easily add some crushed Oreos to the batter. Then frost!
yum-o oreo buttercream frosting recipe
Ingredients
3 1/2 Cups of Powdered Sugar (16 oz bag or box)
1 stick unsalted butter
1 stick salted butter
1 tsp vanilla
2-3 Tbsp milk
Approx. 10 Oreos crushed (I just use a whole row!)
Instructions
Mix the room temperature butter and sugar with an electric mixer.
Add the vanilla
Add the milk or cream to desired consistency.
Stir in your oreos.
https://kristenhewitt.me/yum-o-oreo-frosting/
I let my daughter pick how many cookies she wanted in the frosting, and of course she and her sister love to lick the frosting sticks. I know I know…we are trying to eat clean…but sometimes you just gotta eat cake!