Disclaimer: I was gifted complimentary tickets to see this show at the Adrienne Arsht Center but I would have written this blog anyway!
Smurfs. The little blue plastic figurines adorned my ancient dresser when I was seven years old. I couldn't wait to get the newest ones whenever I could. Papa Smurf, Smurfette, I had them all.
Then it was stuffed unicorns and later on in life nail polishes. Always wanting more things as an adolescent, and never getting enough.
Even as an adult I still collected. I used to covet all the things, the shiny and new house things. The pretty designer clothes things. The nice and new car things. And the latest toys and gifts for our girls. But since we lost my sister-in-law to pancreatic cancer none of that matters anymore. Losing a loved one will do that to you.
When you watch someone wither away you realize what a gift each day is, and you find the beauty that already exists in your life. There's so much joy in a morning hug from your child. And watching the sunrise early with someone you love, the magic is everywhere. Just having time is in itself a gift, and so we've slowly shifted the way we celebrate holidays, birthdays and milestones.
First, it was our daughter's 10th birthday. Instead of clothes, earrings or more art supplies, we bought her Shawn Mendes tickets. Her first concert with her mama. Then it was an anniversary trip to Jackson Hole for my husband and I. We've also planned a family cruise for his birthday, and for Mother's Day, I honestly didn't want any gifts, just to see this one show.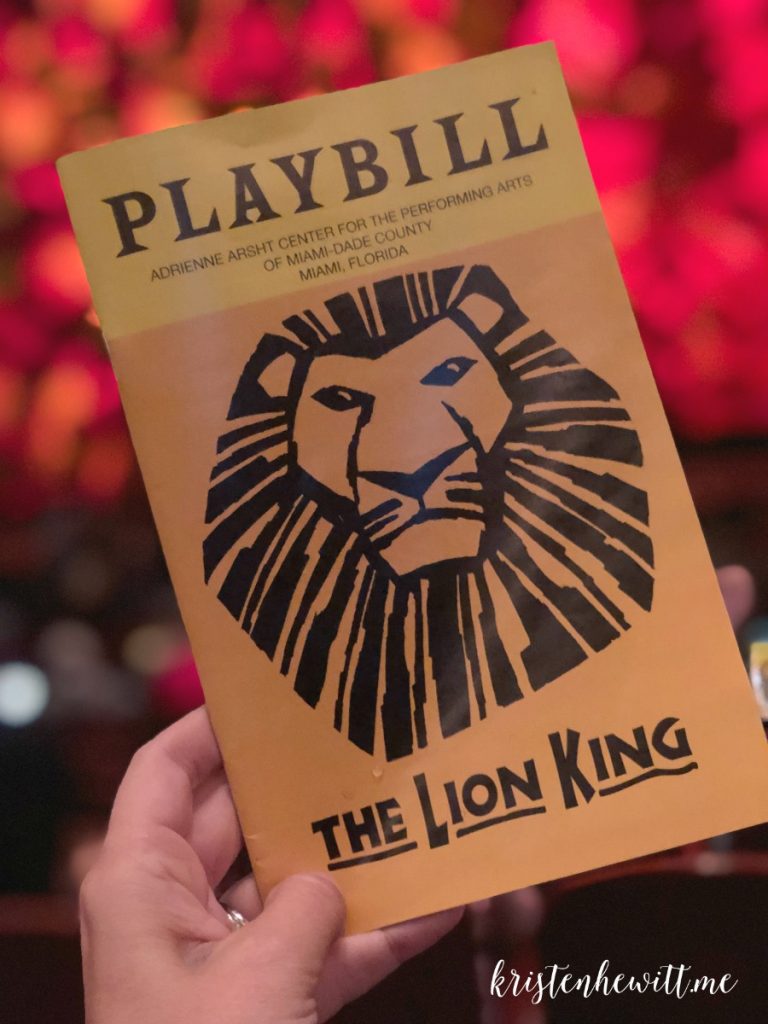 The Lion King.
I've heard about it for years and But when I saw it was coming to the Adrienne Arsht Center in Miami I jumped at the chance to go with my family. The girls are finally old enough to stay up late and sit through an entire show, and what could be better than this Disney classic?
The honest answer is nothing. No gift could have been better than this magical night with my family.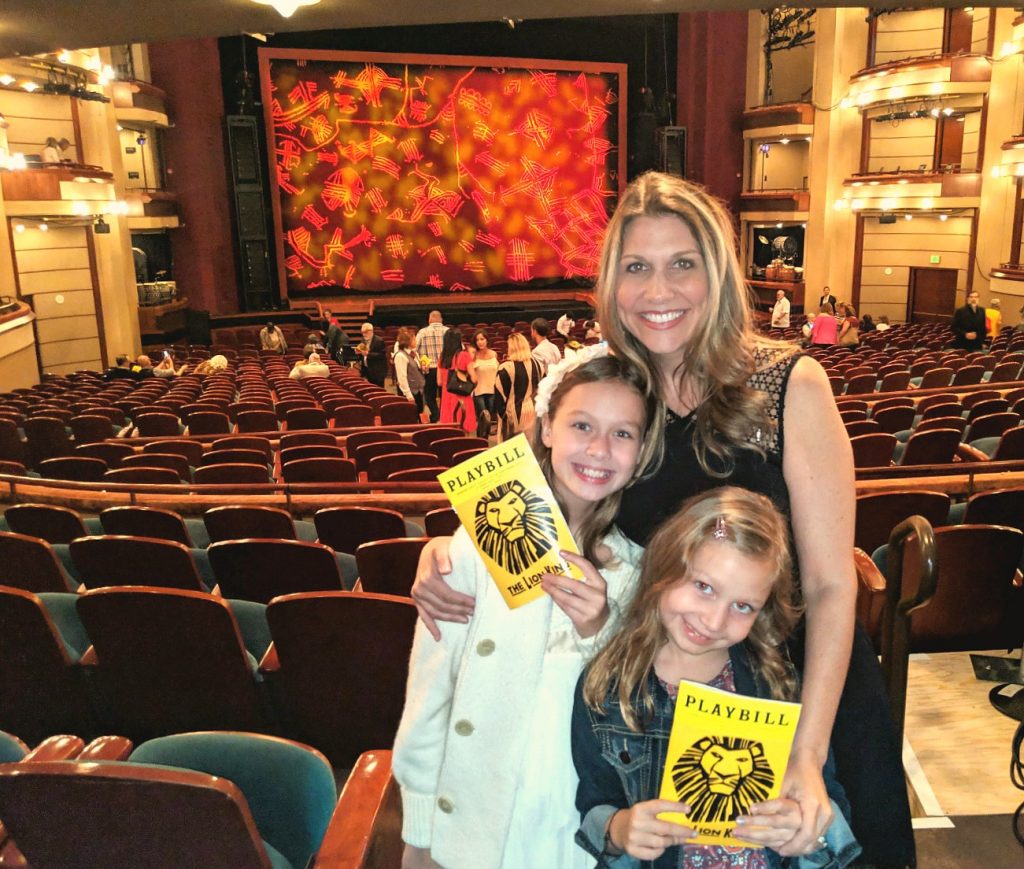 The musical lived up to the hype and our eyes feasted on the whimsical animals and costumes, and ears were delighted by the incredible music. There is nothing more moving and powerful than watching a group of people performing their passion. And I'm not embarrassed to admit that certain scenes brought me to tears, the actors and actresses were just that good.
I also loved watching our girls reactions to the animals in the aisles and seeing the smiles spread across their faces when they heard one of Pumba's jokes. Their laughs were contagious and witnessing them enjoy themselves was almost as good as the show itself. Almost.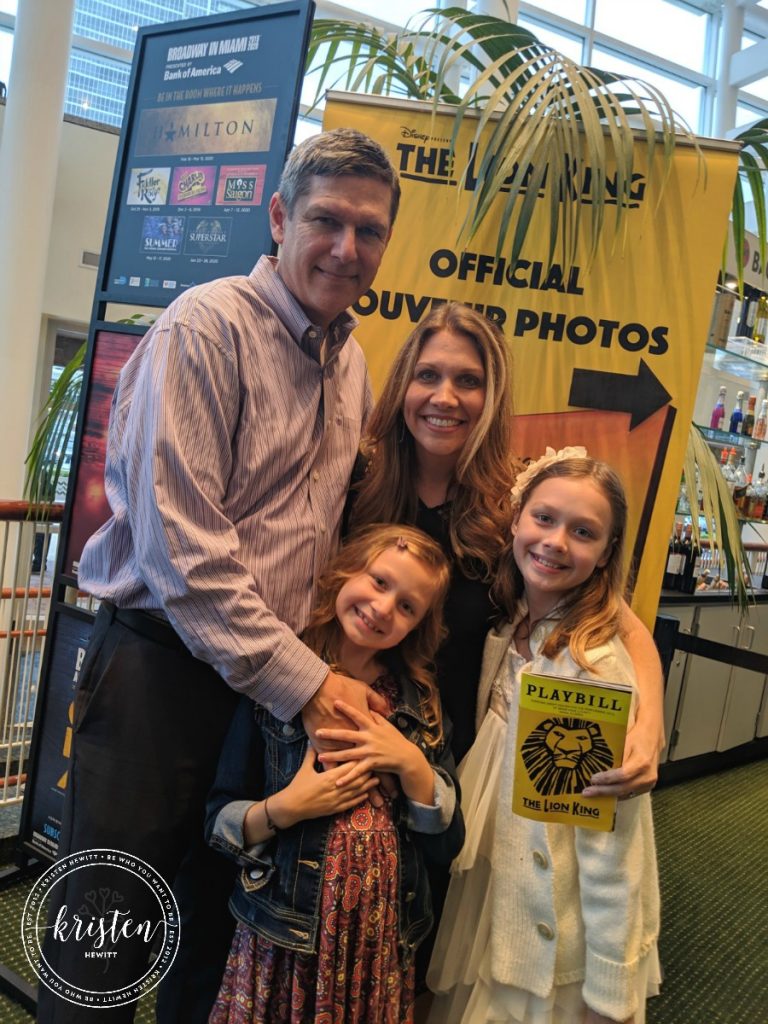 As we left the Adrienne Arsht Center after the performance our oldest saw Hamilton will be there on her birthday in 2019 and begged to go. We most certainly will be gifting her that experience as well. Are traditional gifts still important? Of course! Gifts are seriously my love language. But what do you remember most from your childhood?
A stuffed animal or a new game you received? Or a special moment frozen in time. Do yourself a favor and take your kids to see The Lion King if it comes to your town, or head to the Adrienne Arsht Center if you live in South Florida. You won't regret it – and maybe like us you'll start gifting experiences, not things.
Because time isn't as infinite as we imagine and goes so quickly.
I was lucky enough to also see behind the scenes of the show. There are 350 costumes made for this production, and the puppeteers work six days a week maintaining the masks and characters. I also learned that the actor that plays Scar not only memorizes his lines and hits his marks, but also operates his mask via Bluetooth. Such an incredible experience!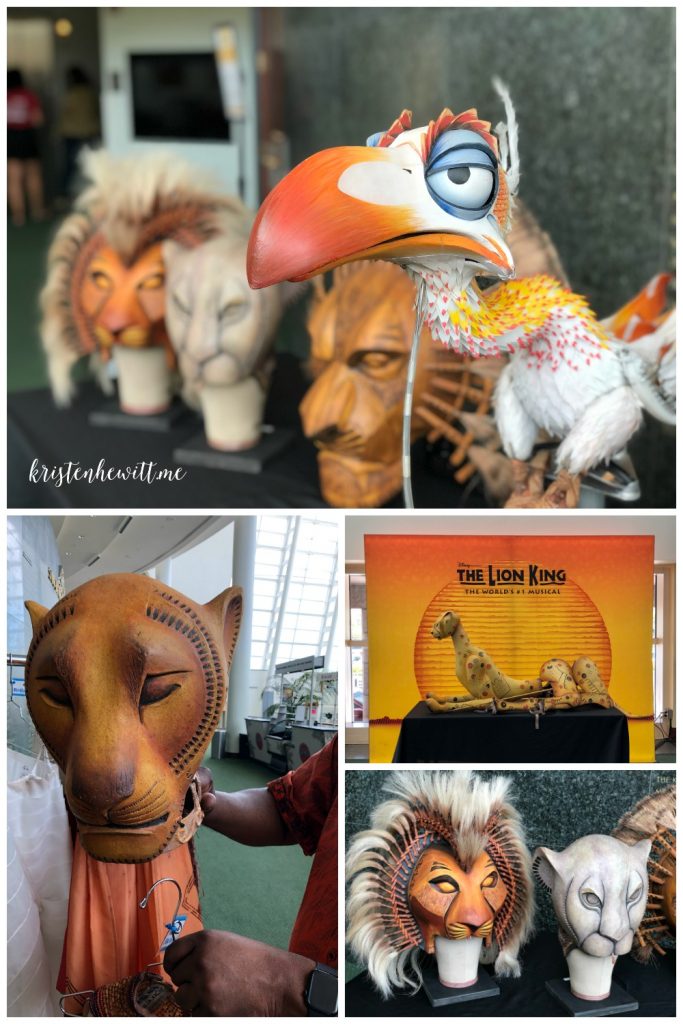 If you liked this post then please follow Kristen on Facebook and Instagram. You might also like:
WHY WE ARE DOING NOTHING WITH OUR KIDS THIS SUMMER