Have plans, meetings, or obligations in South Florida anytime soon? Over the summer we went to visit a family member moving out of Key Largo. Since we made the REAL TRAVEL drive south, we decided to turn our oligation into an obliCATION. We headed to another Hampton by Hilton and explored all the wonders of the upper Keys in our short weekend.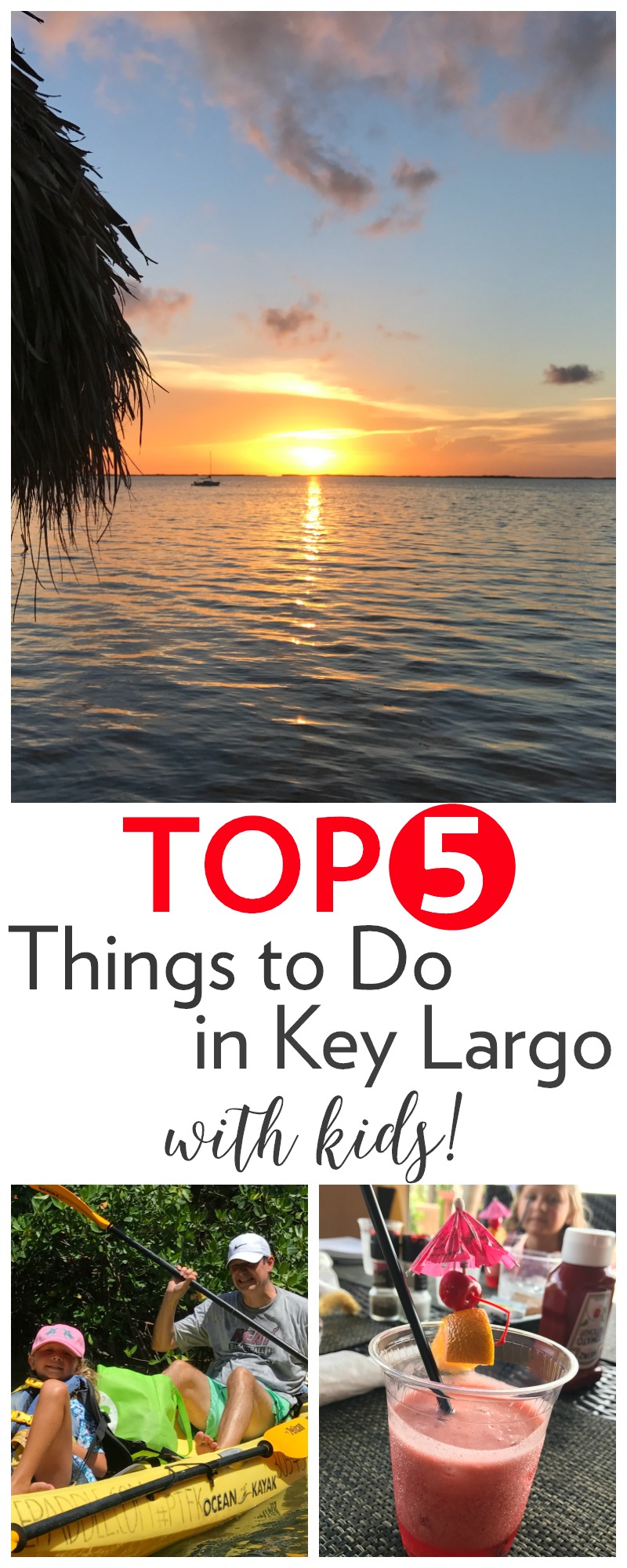 Unfortunately, Hurricane Irma hit our beloved Keys hard. But as of November 15, 2017, many attractions are now re-opened. So if you have been thinking of a South Florida adventure, consider supporting the Florida Keys. Here are our Top 5 Things to Do in Key Largo with Kids. Keep in mind, there are so many boating and fishing activities, but we geared our time towards things that were easy and inexpensive.
Watch our video recap or read more below!
Top 5 Things to Do in Key Largo with Kids
1. Kayaking
Even though we live seven short miles from the water, we've never taken the girls kayaking. This was so fun, and not as hard as I thought it would be. Our littlest enjoyed the ride, while our eight-year-old slayed at paddling. Instead of going to John Pennekamp National park which can be crowded, we found Paddle off the beaten path. It was worth it, the manatees were amazing!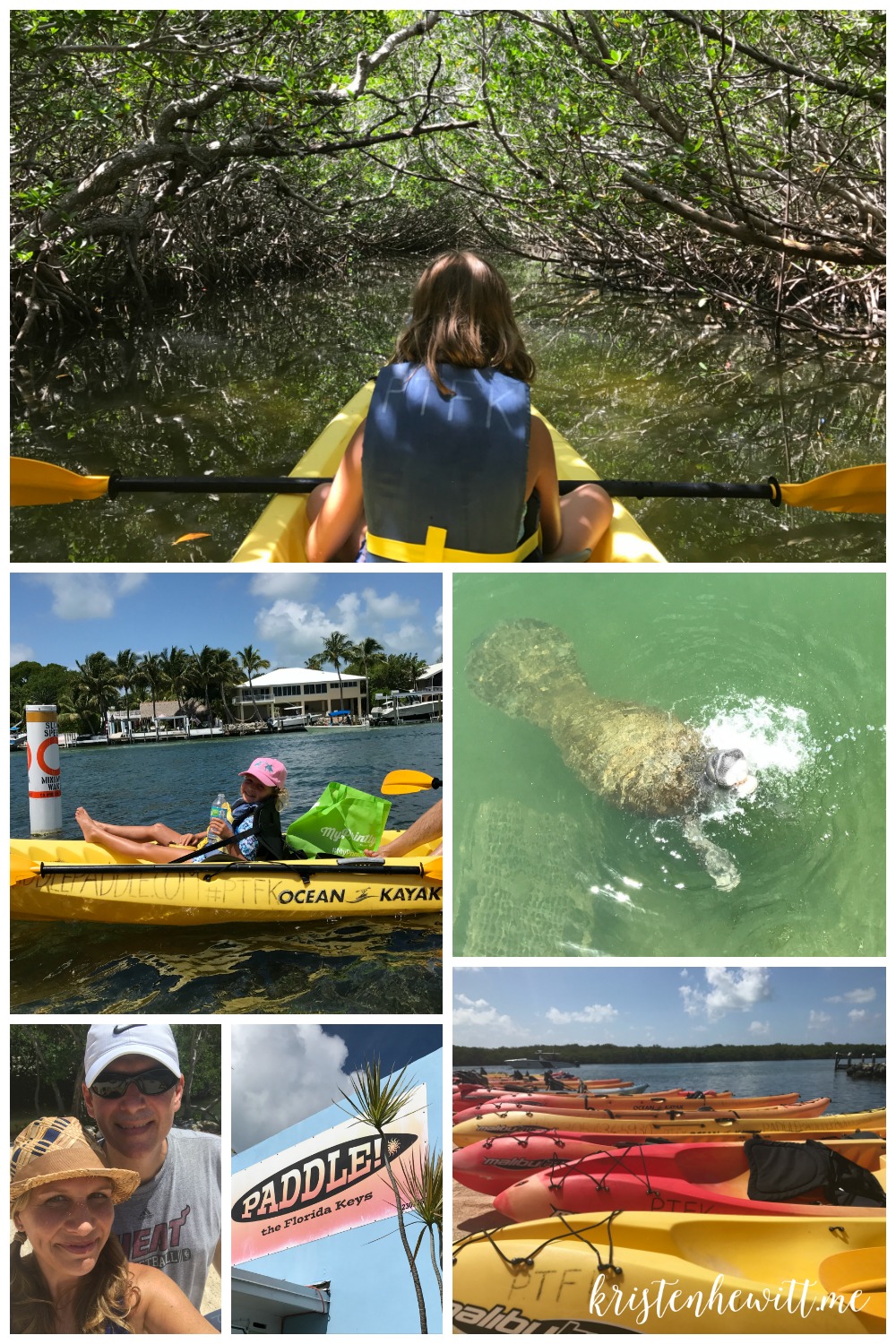 2. Eat, Drink & Do Nothing
When you drive over the bridge and finally enter the Keys, you'll realize something quickly; doing nothing is a way a life. Time seems to stand still in this gorgeous paradise, and it's so important to just soak up the atmosphere and a little vitamin D. Also, the fresh fish is delicious and there are so many great restaurants to choose from. We love Snook's Bayside, Skipper's Dockside, and Morado Bay a little further down in Islamorada. And though we don't drink a ton of adult beverages, one or two fruity cocktails never hurt anyone!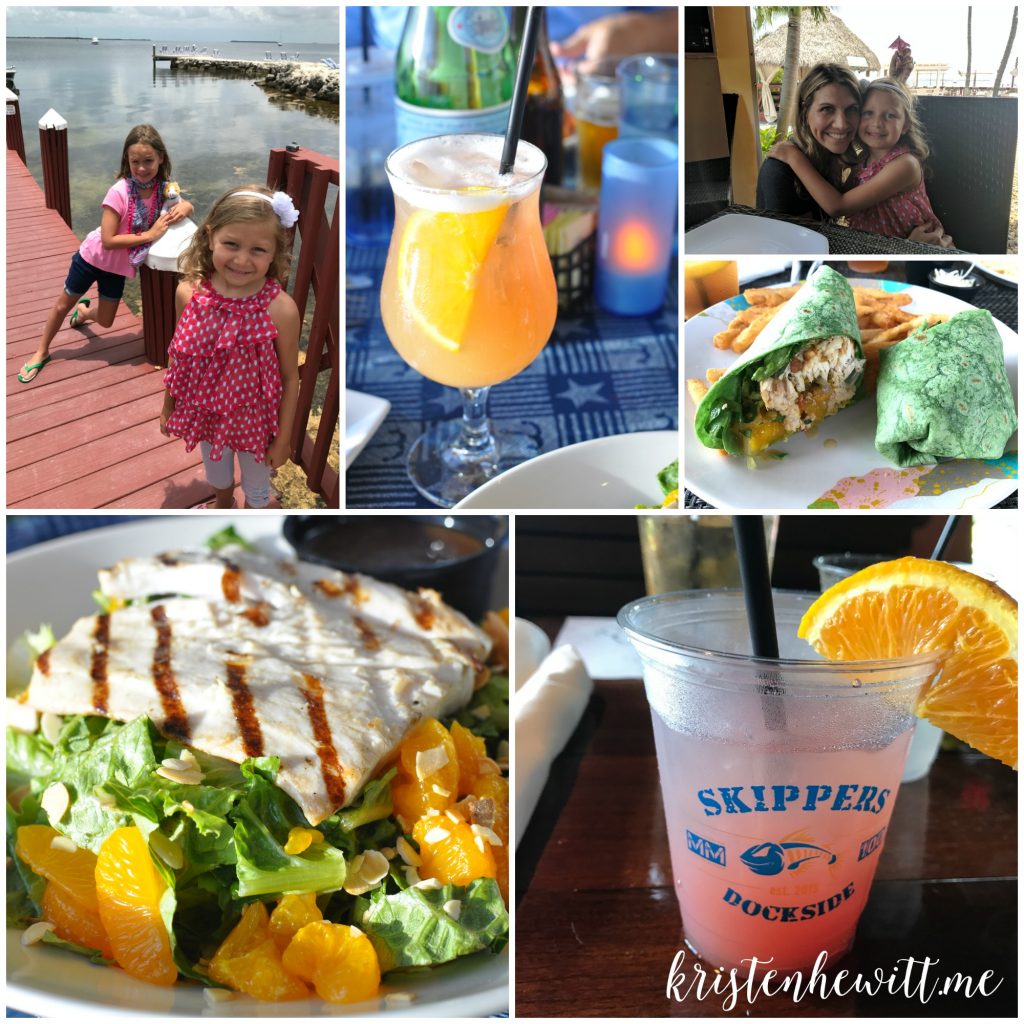 3. Theater of the Sea
When the hurricane struck the first thing I thought about was all of the people displaced by the horrible damage, and then I remembered the animals at Theater of the Sea. Luckily none were injured, and I'm so happy to report they Theater of the Sea is back open! We loved this little walking tour, and the parrot, sea lion, and dolphins show. Totally worth a day trip from Miami, especially during the winter months!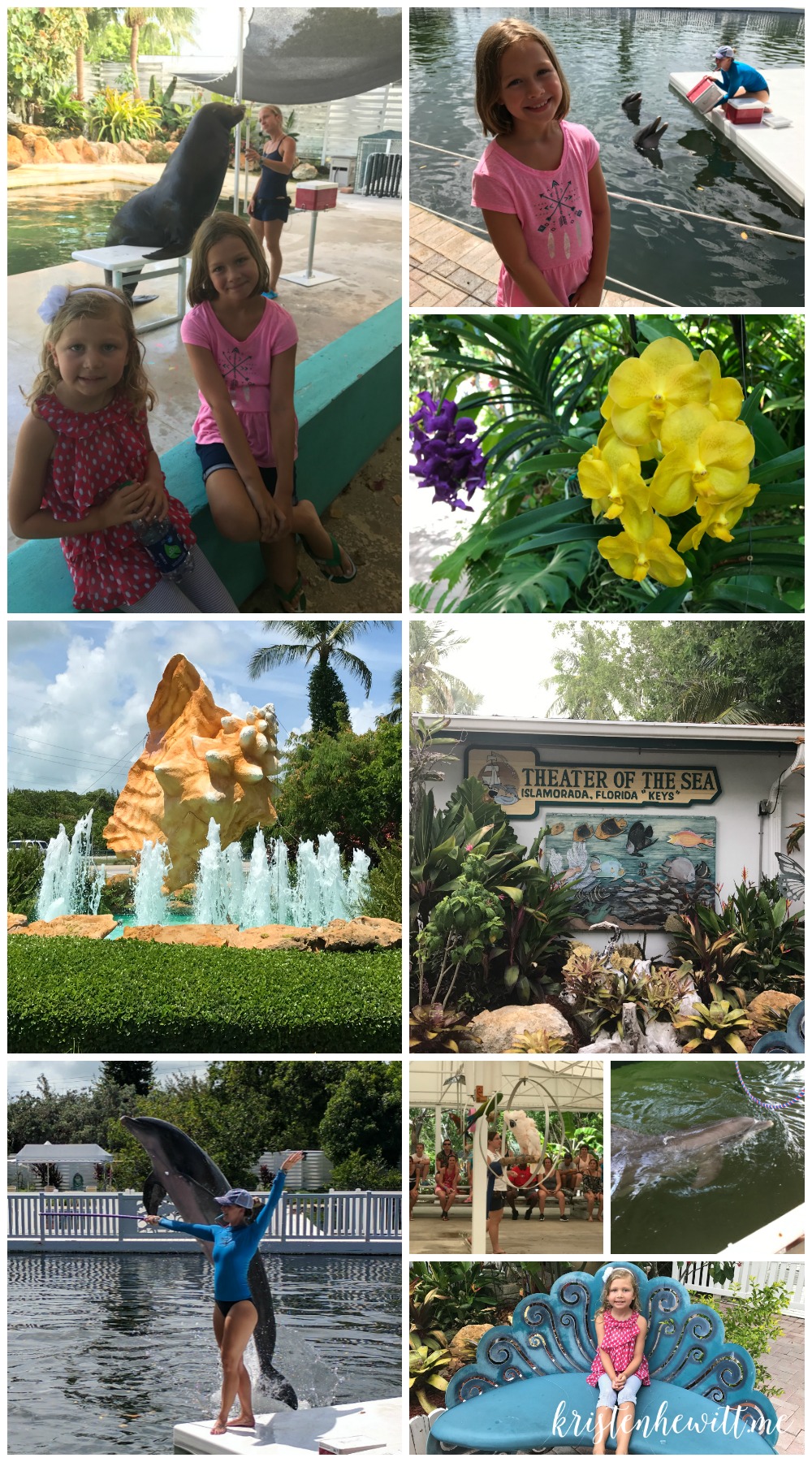 4. Sunset Celebration

Sunsets on the bayside are the bomb. It's so much fun to pull up to one of the many outdoor restaurants, put your toes in the sand, and celebrate the ever-changing painting in the sky.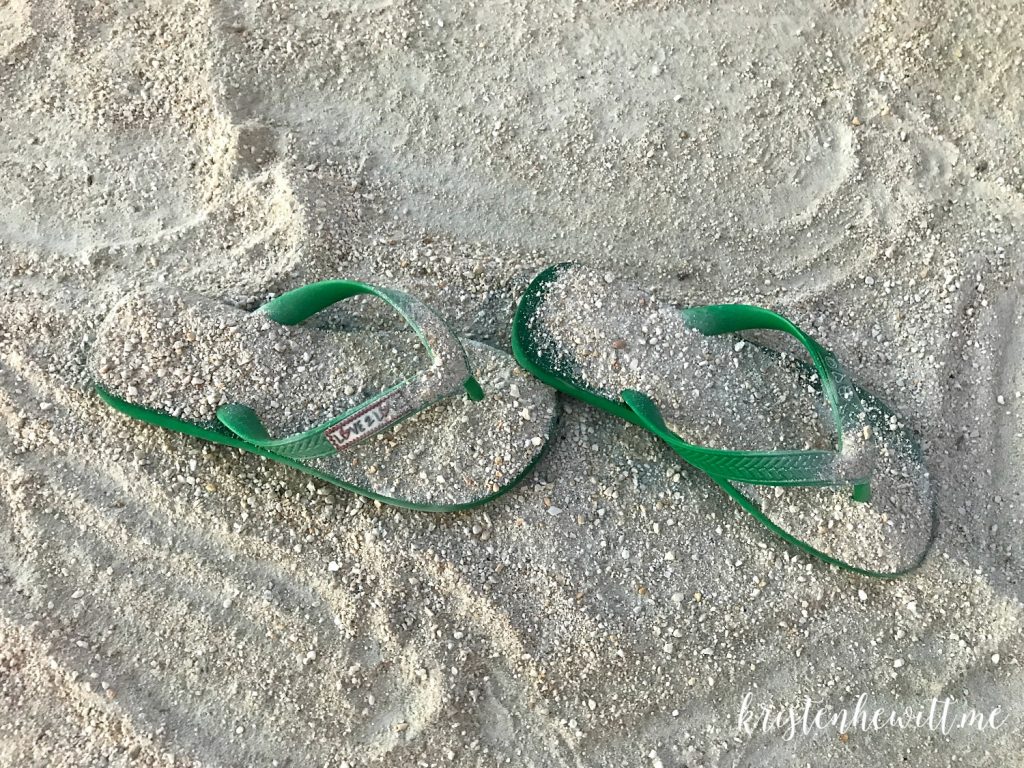 We loved having a nice glass of wine, relaxing, and enjoying the incredible view.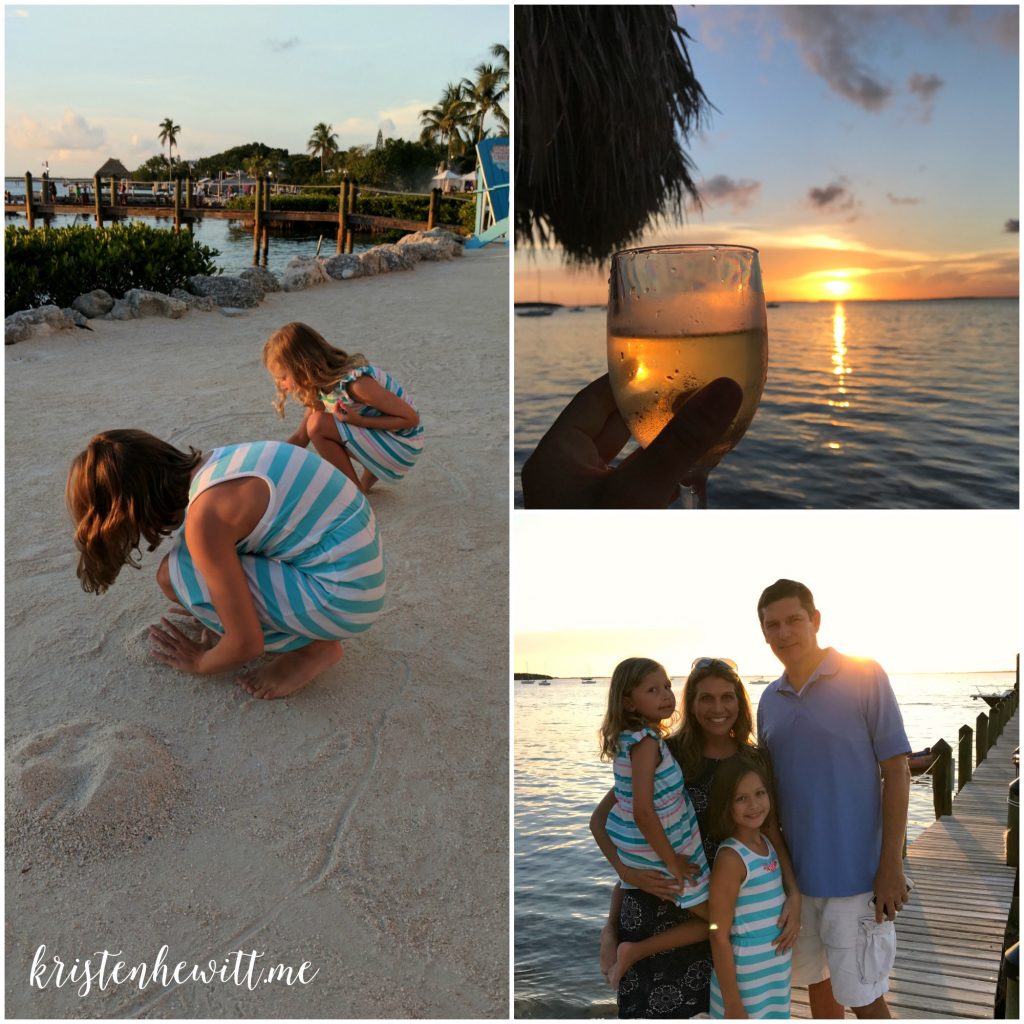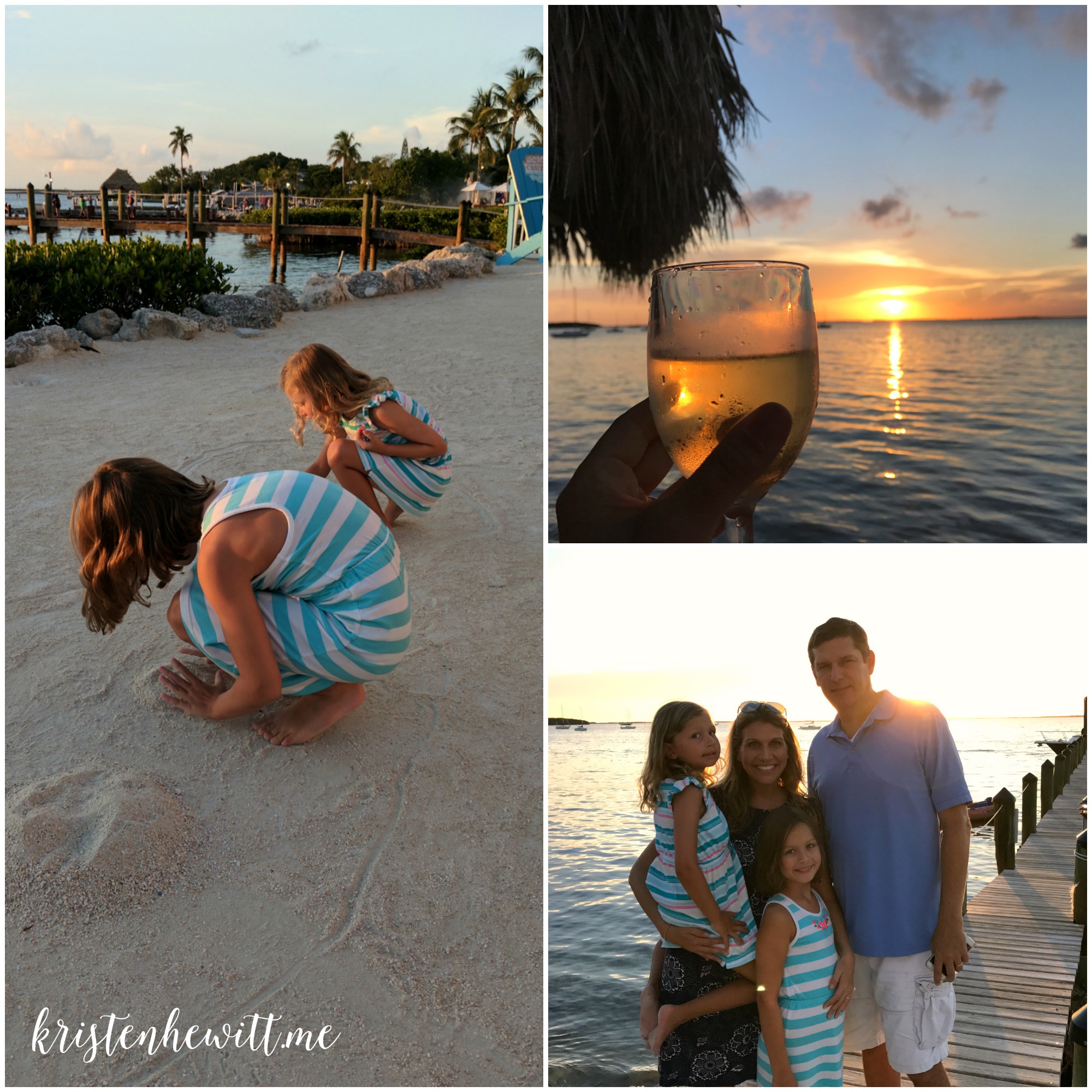 5. Hampton By Hilton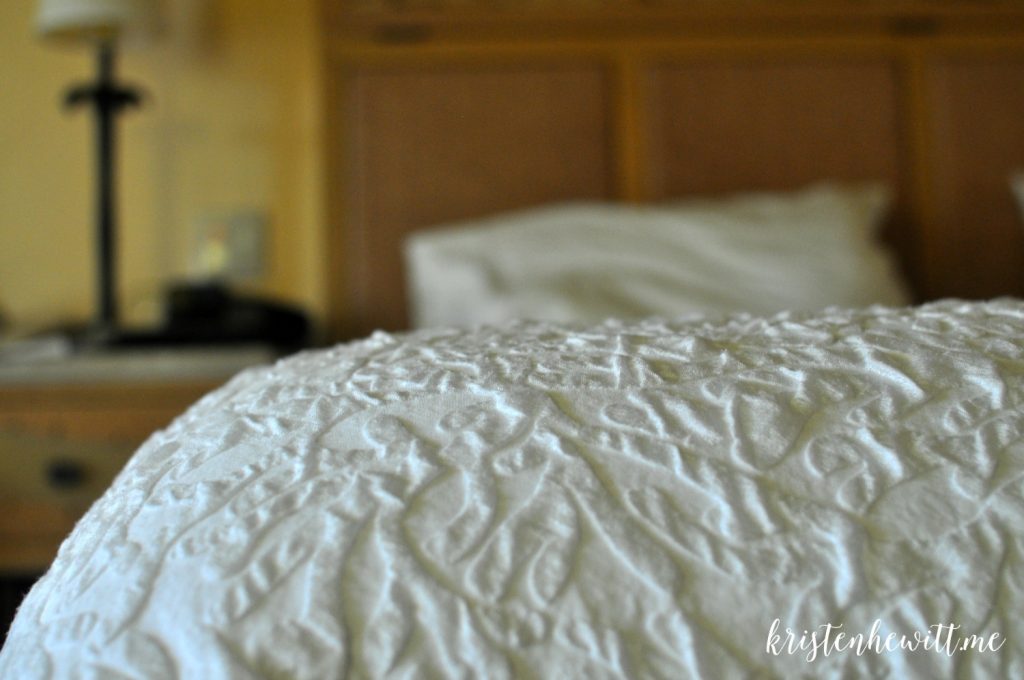 And of course when you head to the Keys, you need to stop at the Hampton by Hilton in Key Largo. I loved the tropical decor, comfy beds, and the complimentary wi-fi and breakfast. The girls loved the beach where they saw manatees each morning and the fact that you can bring your pets to this property. How cool is that?
Here's a tour of the hotel by our daughters!
Again, the allure of the Florida Keys and Key Largo is boating, fishing, jet skiing, and just relaxing, but with a short amout of time during our REAL TRAVEL stay in Key Largo this is what we loved! If you are thinking of making a trip here are a few more things to check out:
Feeding the Tarpons at Robbie's – You can snorkel here too, but the kids love feeding the fish!
John Pennekamp Coral Reed State Park
Sandal Factory – If you like shoes and awesome gifts, this place is a must stop. We go there every time!
And don't forget to make your reservations now at the Hampton by Hilton in Key Largo!
If you liked this post, please follow on Facebook. Also, you may like the Top 5 Things to Do in New York City with Kids!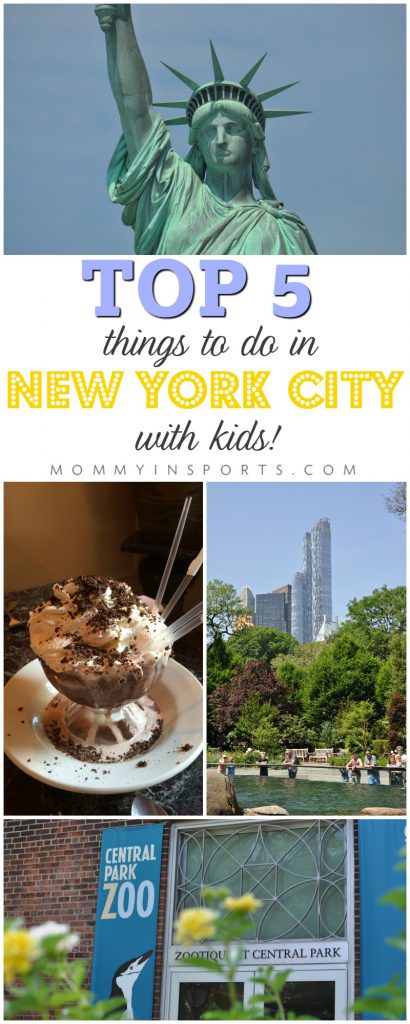 Or The Top 5 Things to Do in Arizona with Kids!