Disclaimer: We received free hotel accommodations to facilitate this post, but all opinions are our own.
Have you ever been to the Grand Canyon state? Where the landscape is so beautifully desolate, full of cacti and other unique wildlife? We hadn't until recently, which is a shame considering my brother and his entire family lives there! So when we were invited to my niece's high school graduation we couldn't wait to head west to explore Arizona. And while there, why not tack on a few extra days to see all the sights?
Let's be real, that's the way most of us travel these days. We have a family obligation, or work trip, and try to make the most of it and turn it into a vacation. That's why we partnered up with Hampton by Hilton again for their #REALTRAVEL campaign. And since the graduation was on a Saturday, we decided to fly in early to soak up as much as we could of this amazing state!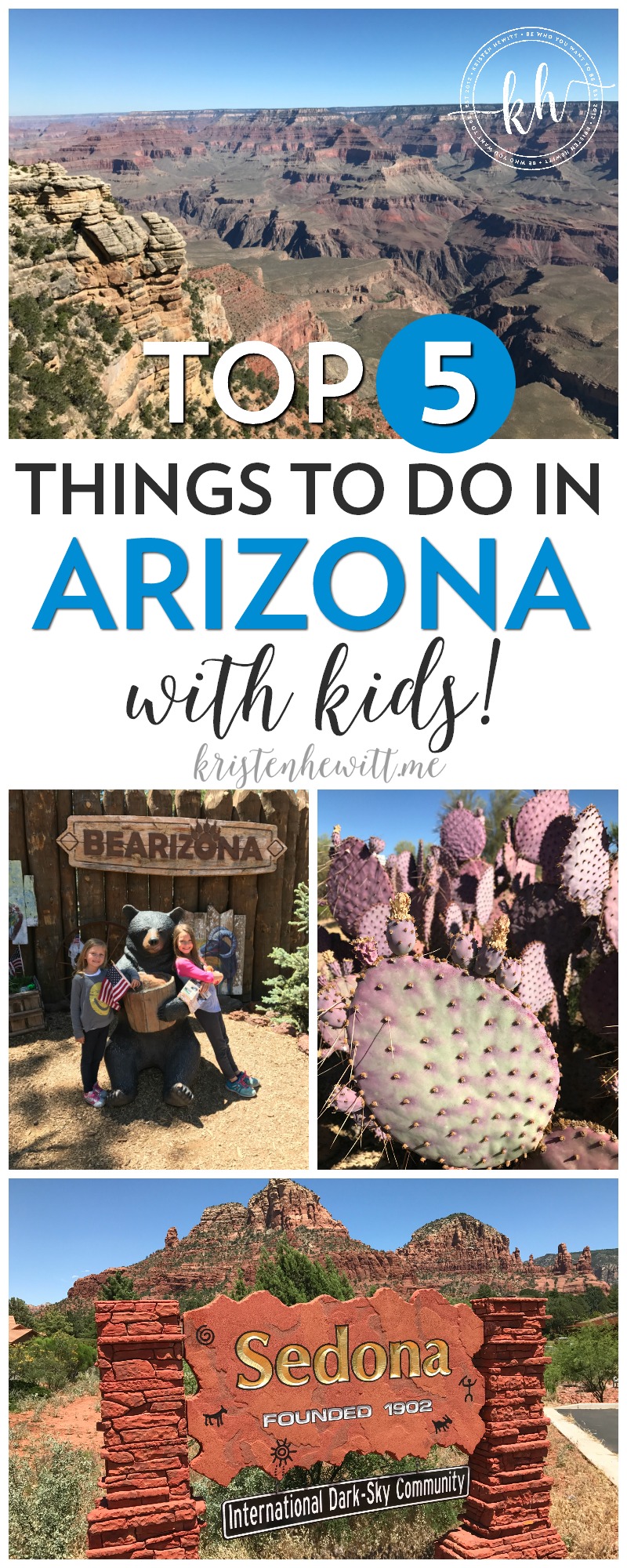 Top 5 Things to Do in Arizona with Kids
1. Sedona
The first thing we did when we landed in Phoenix was head straight for Sedona. I am a little "granola" and Sedona is seriously where my people live, that town gets me. There were so many amazing holistic shops and eateries, and it had a cute little main street. It also apparently looks like Thunder Mountain and Radiator Springs according to our girls.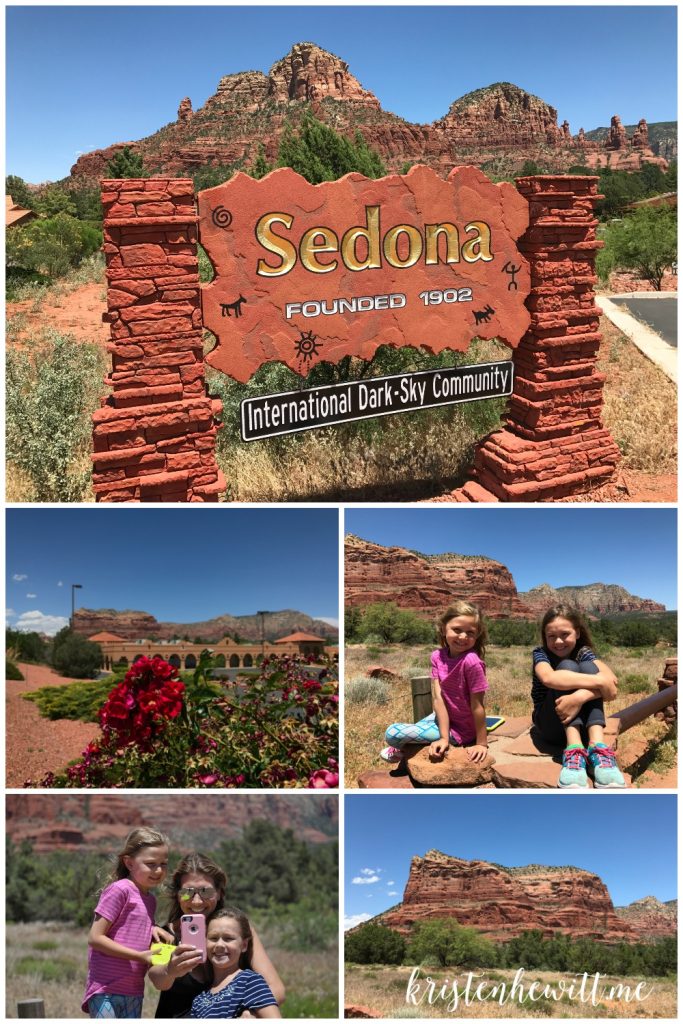 We had hoped to do a famous Pink Jeep Tour, or hike to Cathedral Rock while there, but alas I got sick. If you head there make sure you check out these two things. So much fun for the kids, especially when ice cream is involved!
Also if you're adventurous, check out Slide Rock State Park just outside of Sedona. They have natural water slides for the kids. But warning, the water is cold!
2. Flagstaff
Flagstaff is a beautiful ski resort about 150 miles north of Phoenix, and 80 miles south of the Grand Canyon. The perfect place to stop for the night before seeing one of the greatest natural wonders of the world, The Grand Canyon. We were instructed to hike while in Flagstaff, hit Lowell Observatory, and take a gondola ride in the beautiful town. But instead our girls obsessed over pine cones on a short walk (we don't have those near our house in South Florida).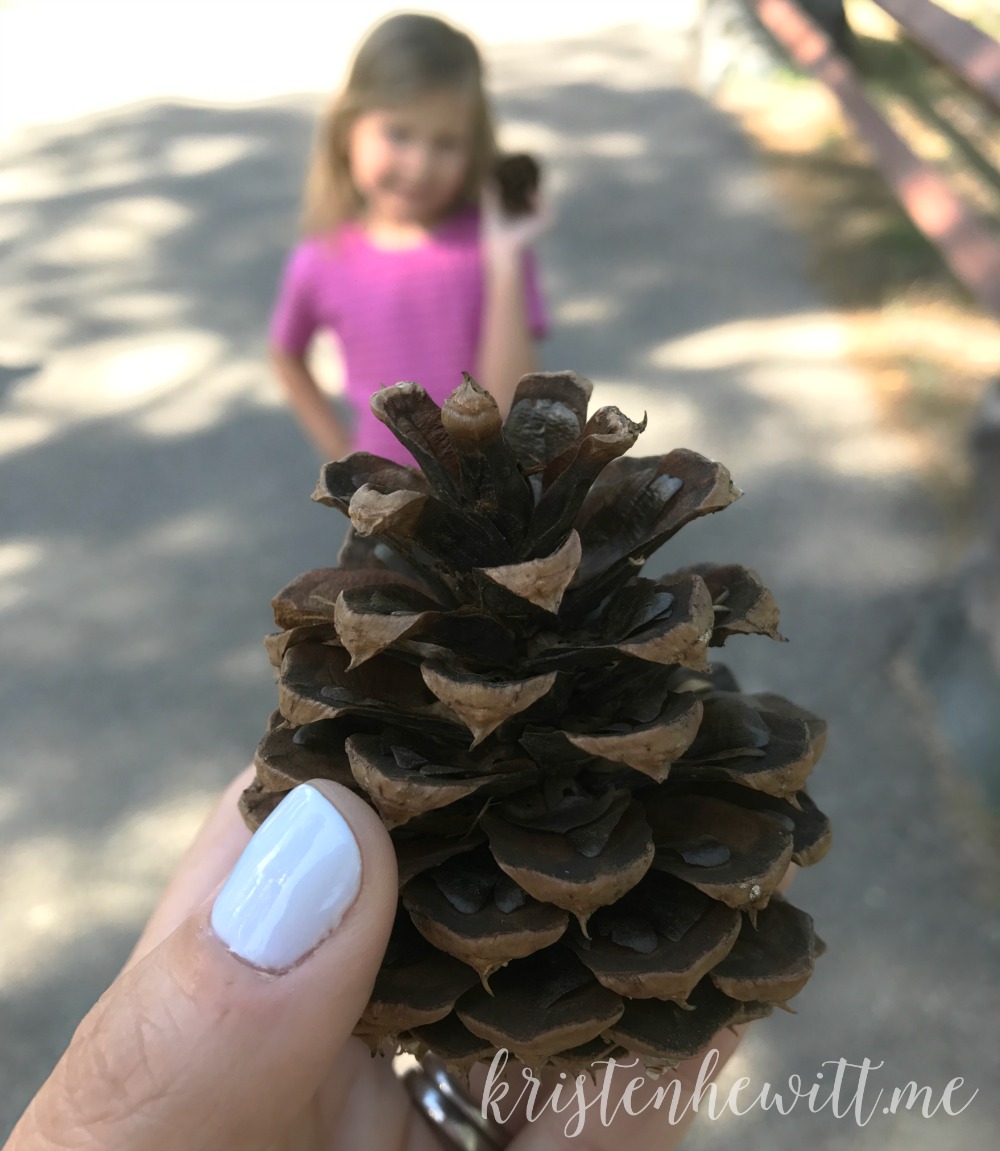 They also loved swimming in the indoor pool at our hotel. We stayed at the beautiful Hampton By Hilton which had an incredible suite for the four of us to share.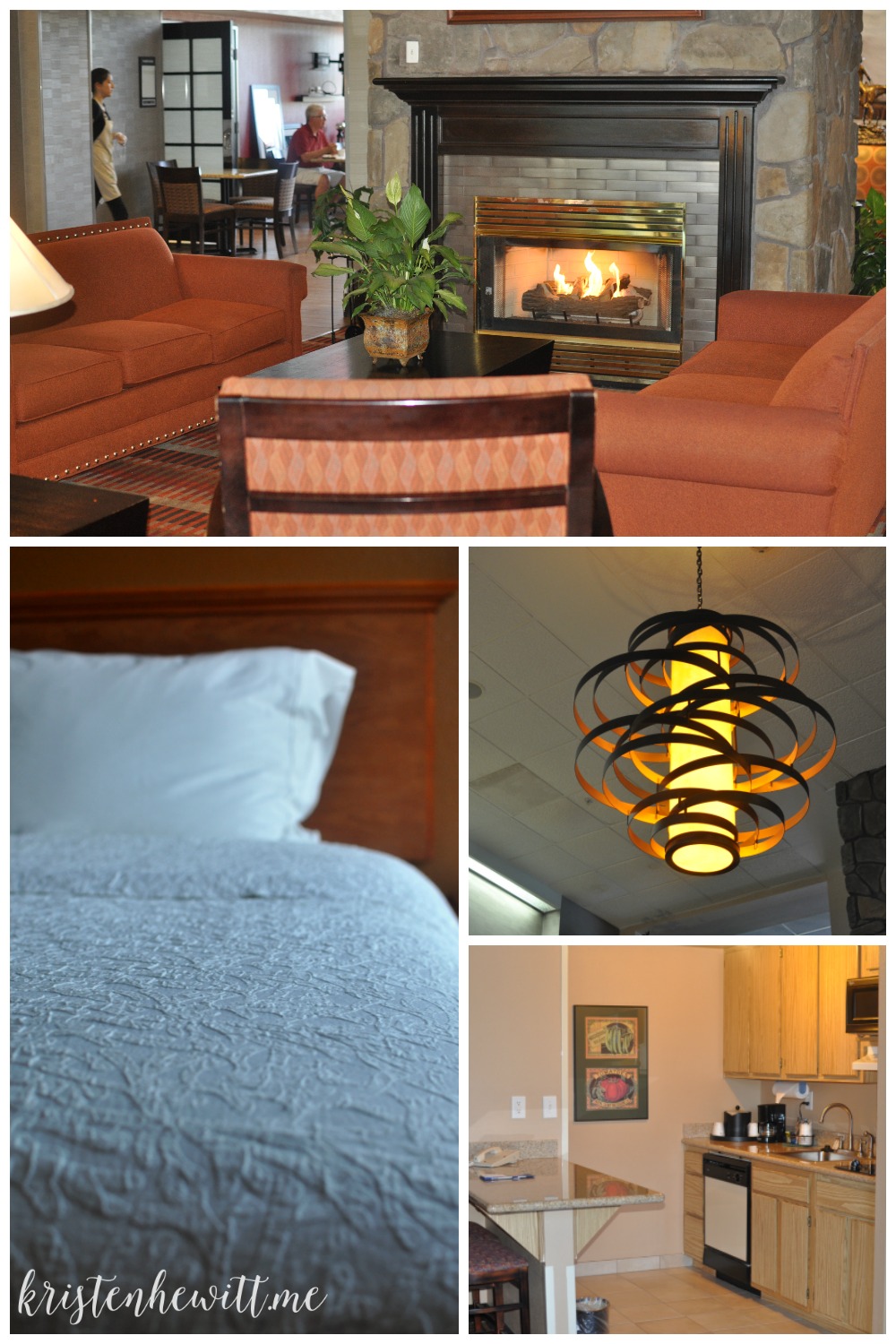 We love staying at the Hampton by Hilton because it's like a home away from home. We always have a comfortable bed and the complimentary breakfast is the kid's favorite part.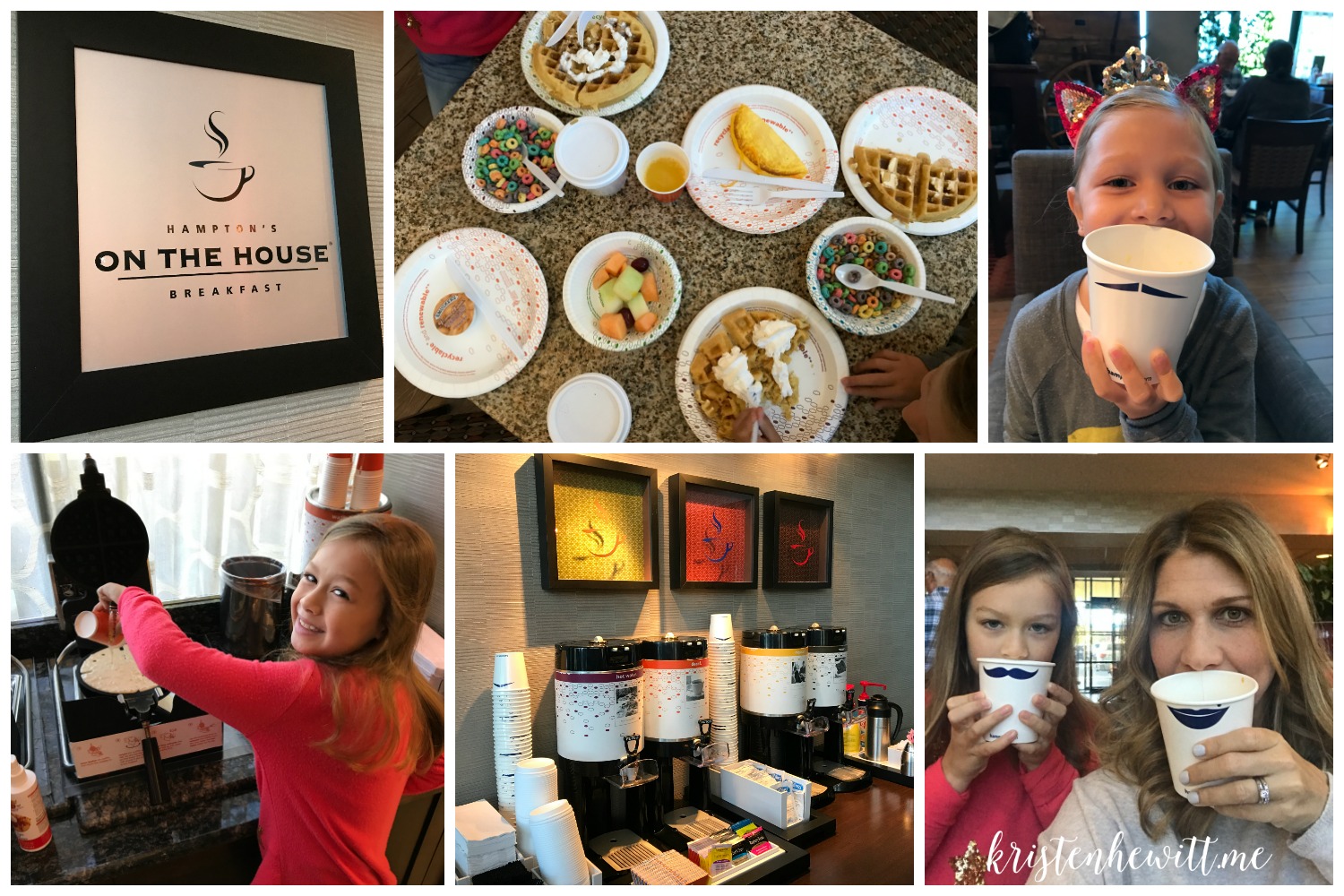 They are in love with the signature cups and homemade waffles. The perfect fuel to give us the energy to explore the Grand Canyon.
3. The Grand Canyon

Can you believe we actually almost traveled all the way across the country and didn't see the Grand Canyon? It was totally worth the drive from Flagstaff!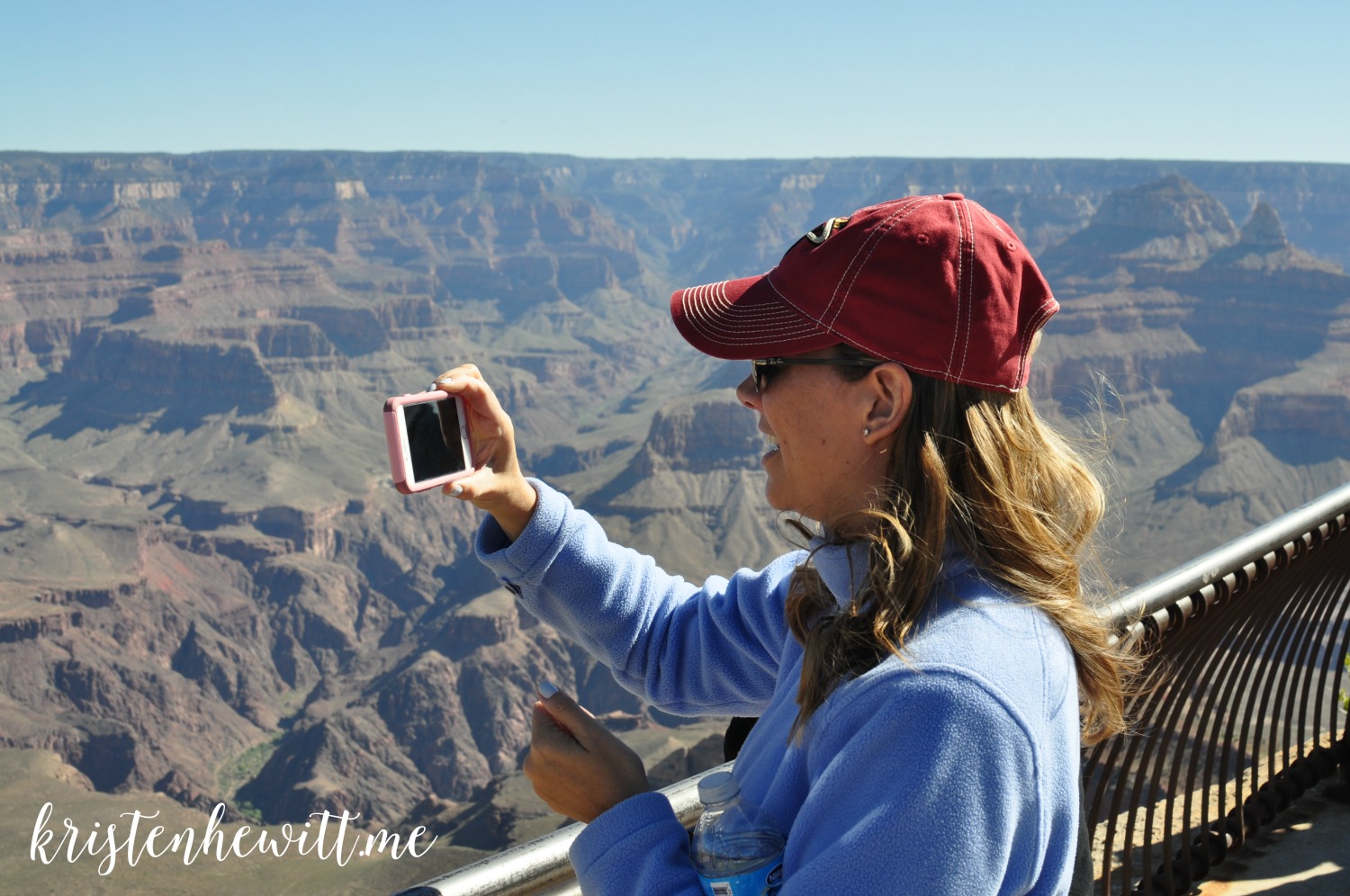 Even though I was super sick and running a fever, we couldn't miss this scenic drive and hike.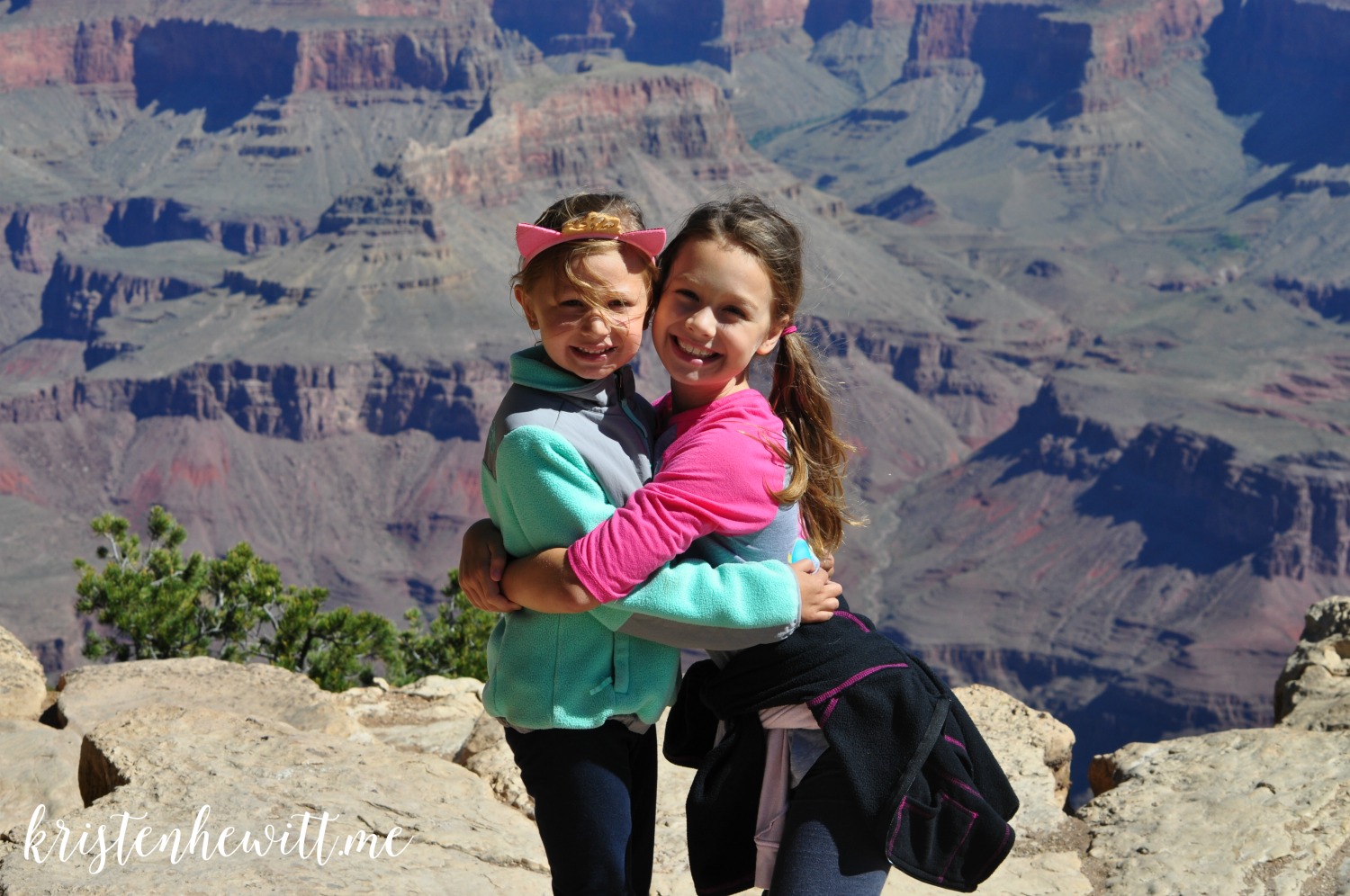 Words can't describe the enormity of the canyon, the sound of the native bugs in the early morning, or the sheer magnitude of what you'll see once you get there. While we were busy admiring the beautiful scenery, the girls could be found climbing trees or trying to get as close to the rim of the canyon as possible. #becausekids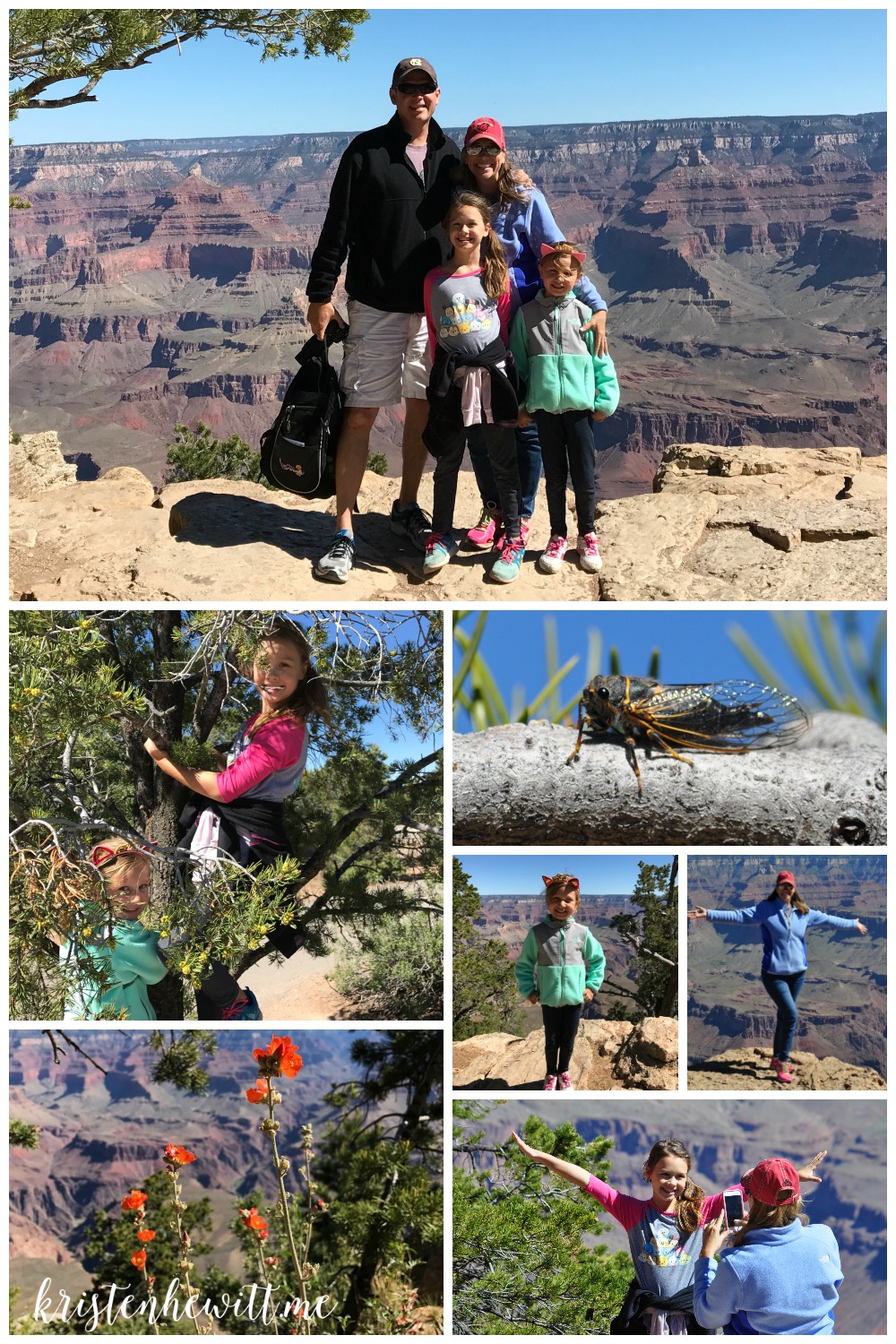 4. Bearizona
After a good night's sleep at the Hampton, we decided to explore one of the things every Arizonan told us to see – Bearizona. Bears are my favorite animal, so how could we not go?
I have to say this was really cool. It's a drive through park where animals come right up to your car. We saw bison, wolves, and bears oh my! Plus the bear was taking a bath – so cute!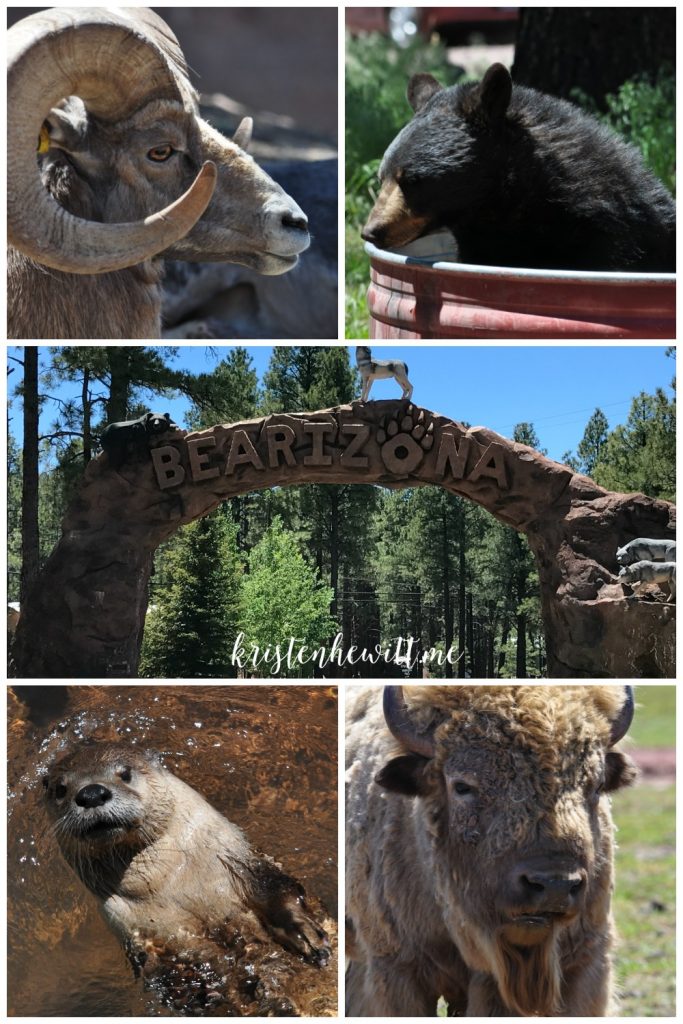 And there's also a walk through small yet rustic park with a few really cool animals. I loved the badger and our girls loved the otters. This is a can't miss if traveling with kids in Arizona!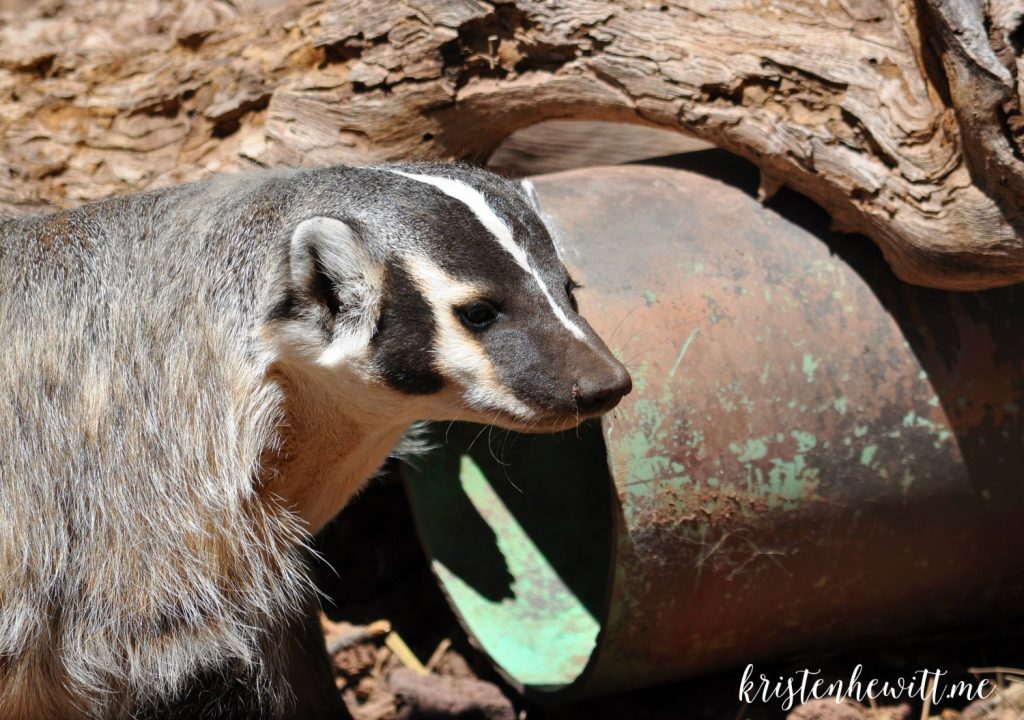 OdySea Aquarium
After our Arizona adventure we headed back to Scottsdale for the graduation, and had a free day. With temps over 100 degrees we decided to check out the new OdySea Aquarium with the fam. It didn't disappoint. They had loads of exhibits, sit down shows, mermaids for the girls and penguins. I highly recommend it if you have the time!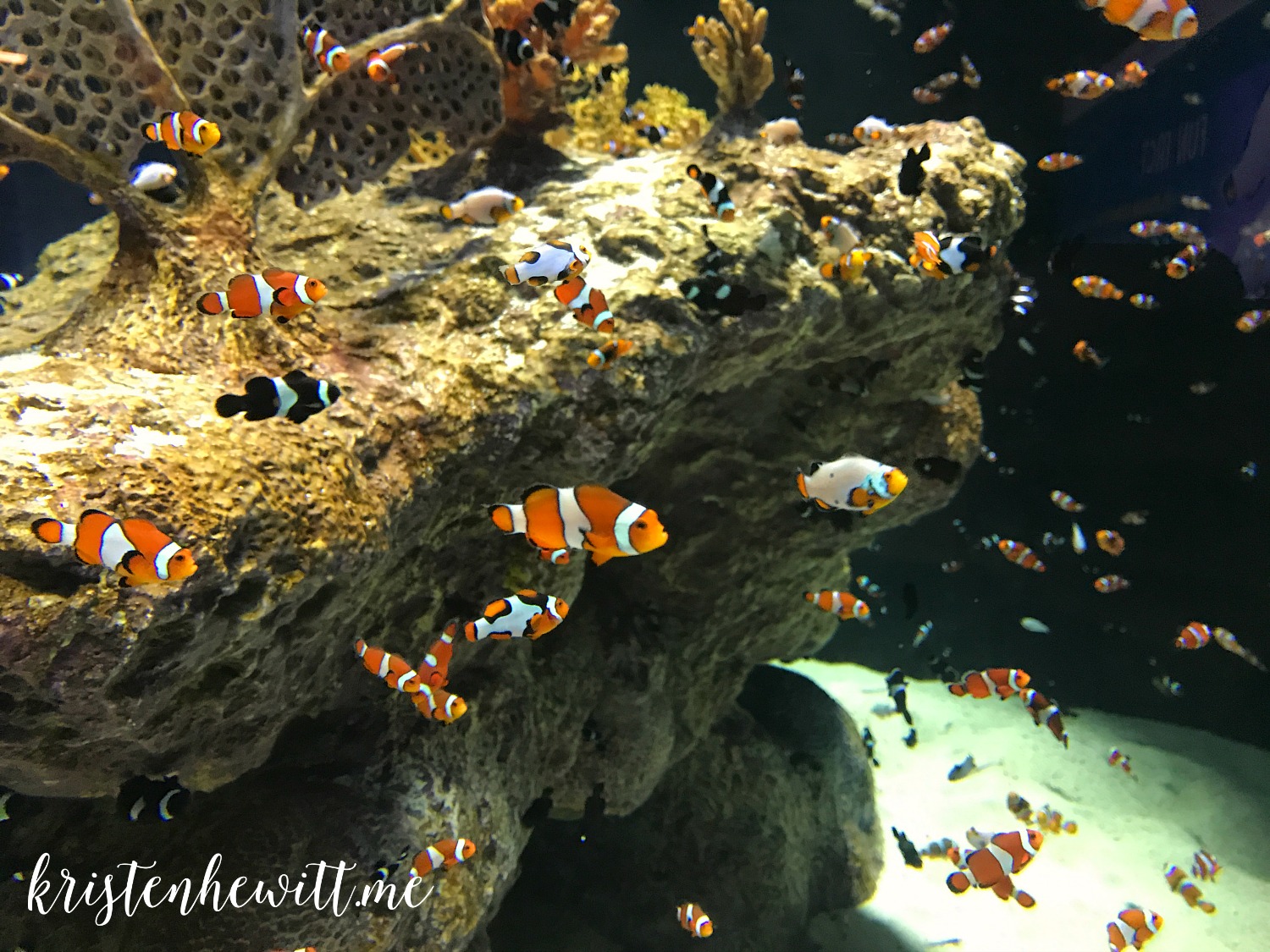 You didn't think I'd forget to share the graduation photos did you? The first time my brother met his niece Emy!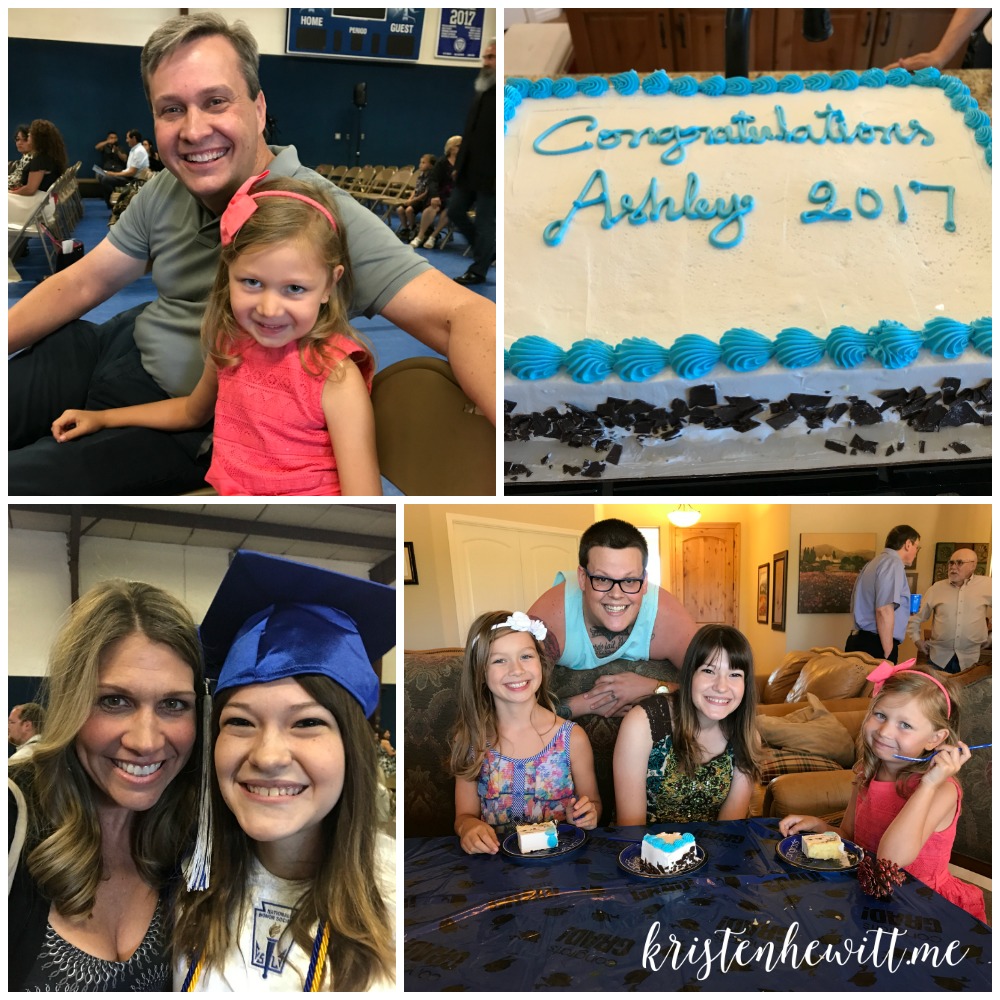 And a big congrats to Ashley! Can't wait to visit you in college in Washington state.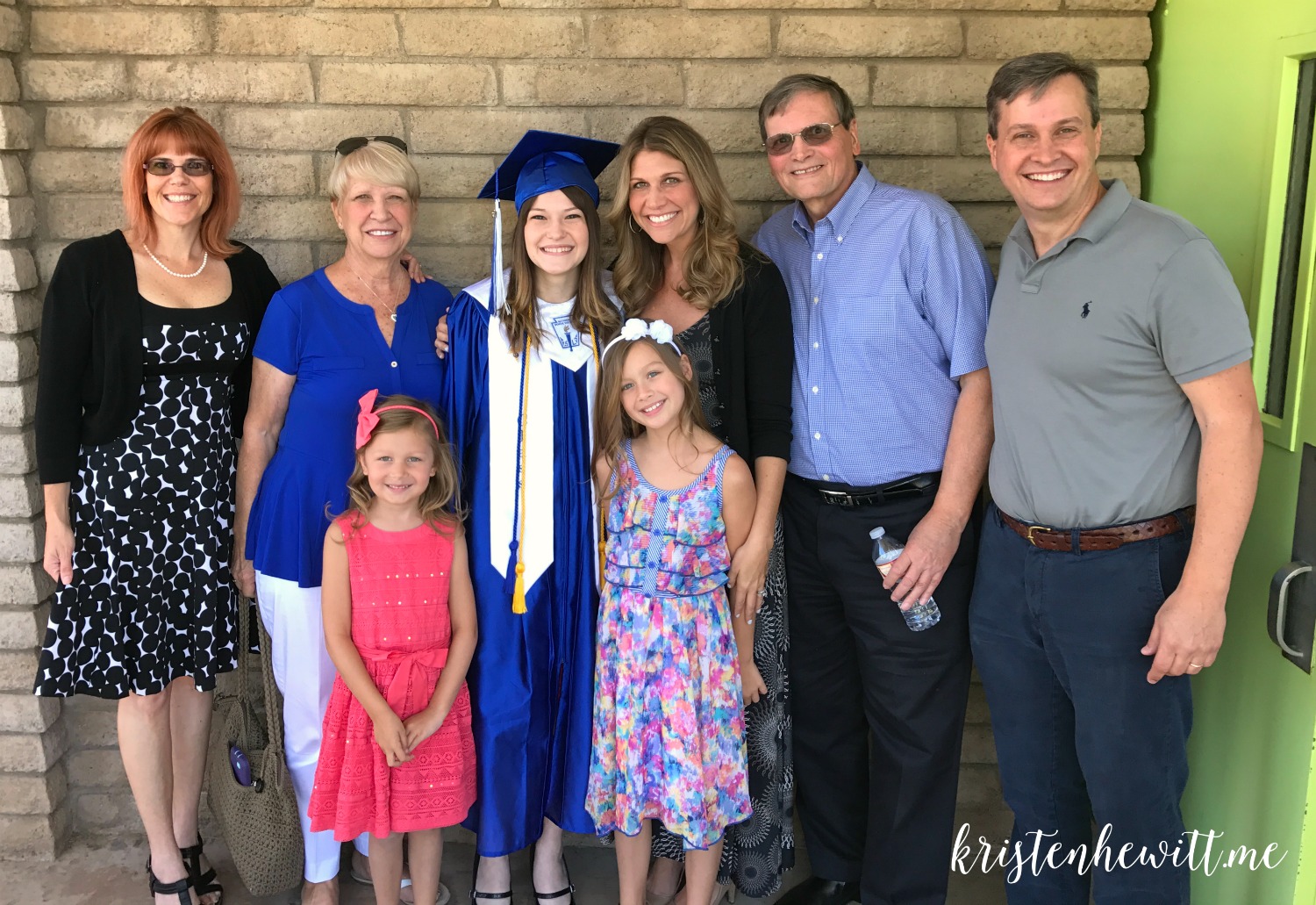 And don't forget to think ahead where ever your #REALTRAVEL may take you. This is the best time to start thinking ahead to holiday weekends, or just adding in a little fun on that next business trip. And when you do, Hampton By Hilton has you covered with more that 2,200 locations globally!
Did you like this post? Then check out our favorite things to do with kids in New York City!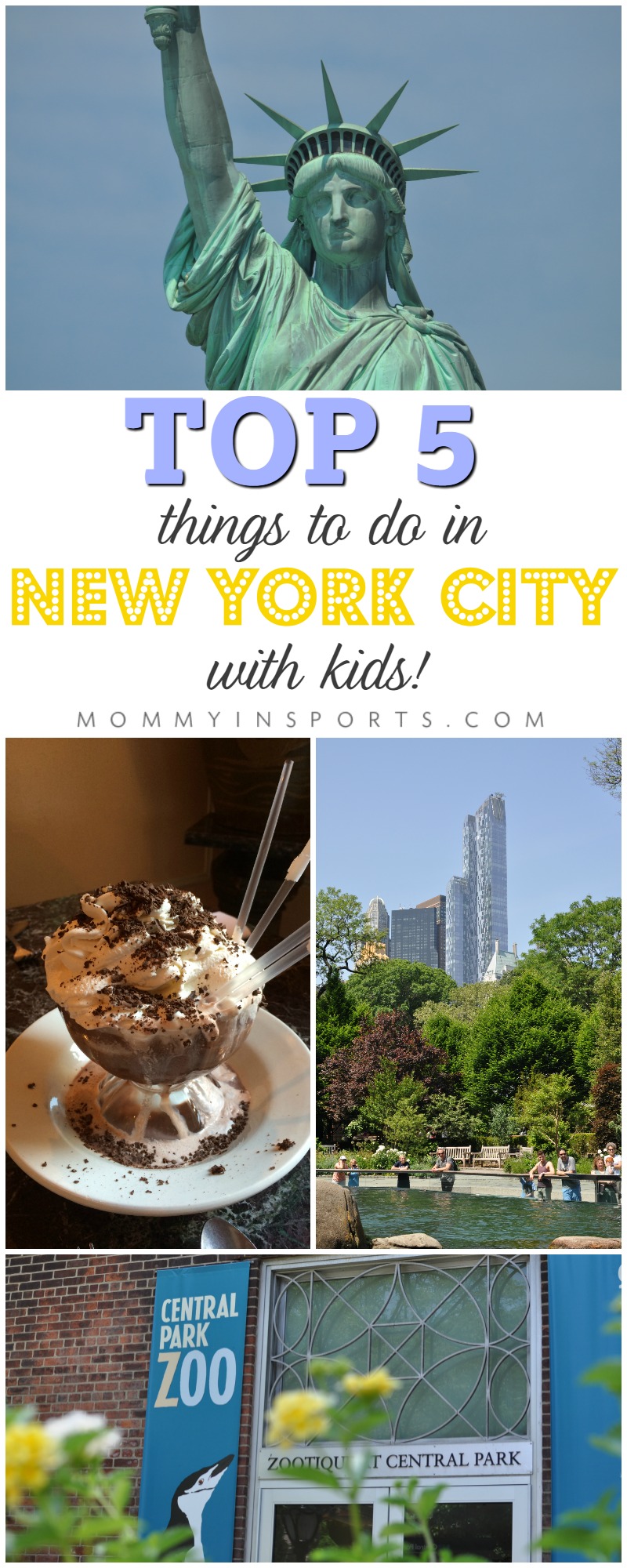 And of course the 10 Truths of Going on Vacation with Kids.