We haven't done family photos in over two years. I have totally been slacking and feeling bad that the only pictures I have of our girls are school pics and the ones on my phone. I mean, it's hard enough to schedule a mammogram. Who has time to find outfits, and pick a place, and have everyone healthy and in town at the same time?
But in September of this year we bit the bullet and scheduled a photo shoot, and then Hurricane Irma hit. So we rescheduled it, and a tropical storm hit. You know, South Florida life at it's best. Until one morning a few weeks ago Kim Ruoff Photography texted and said, "Hey we have no rain, want to try this in an hour?"
"Uh…..OK. Let me see if I can make it work."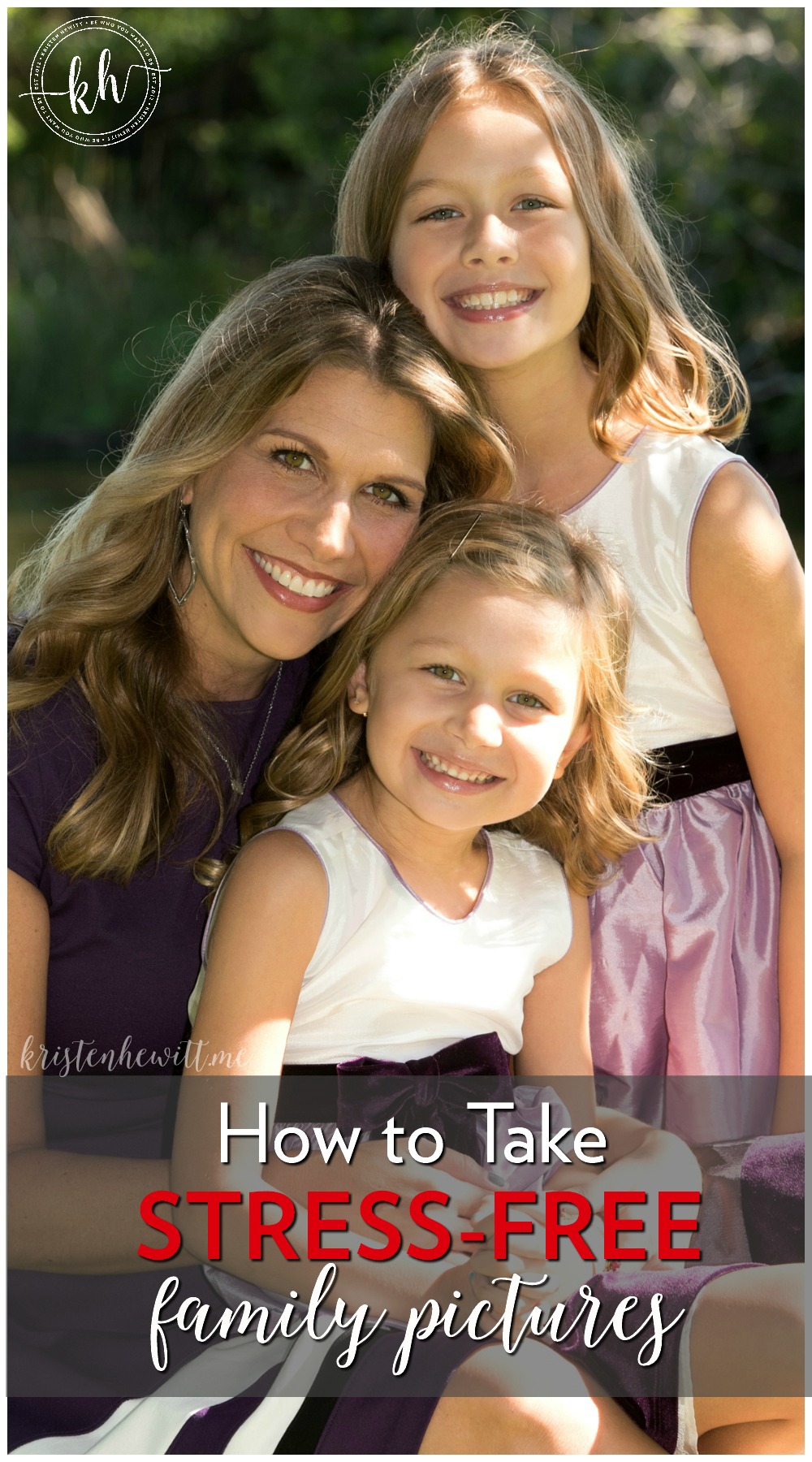 I had planned on wearing casual denim and heading out to the Everglades, or the beach. (Can you believe we've never done a beach shoot?) Our girls loathe matching so I was going to let them pick a solid shirt with jeans. Simple, everyday life, no muss, no fuss. I've been trying to embrace the simple life and wanted our pictures to be stress-free.
But oh no. They decided on this morning when we had no time at all to wear matching dresses my mom bought them.
The Truth About Family Pictures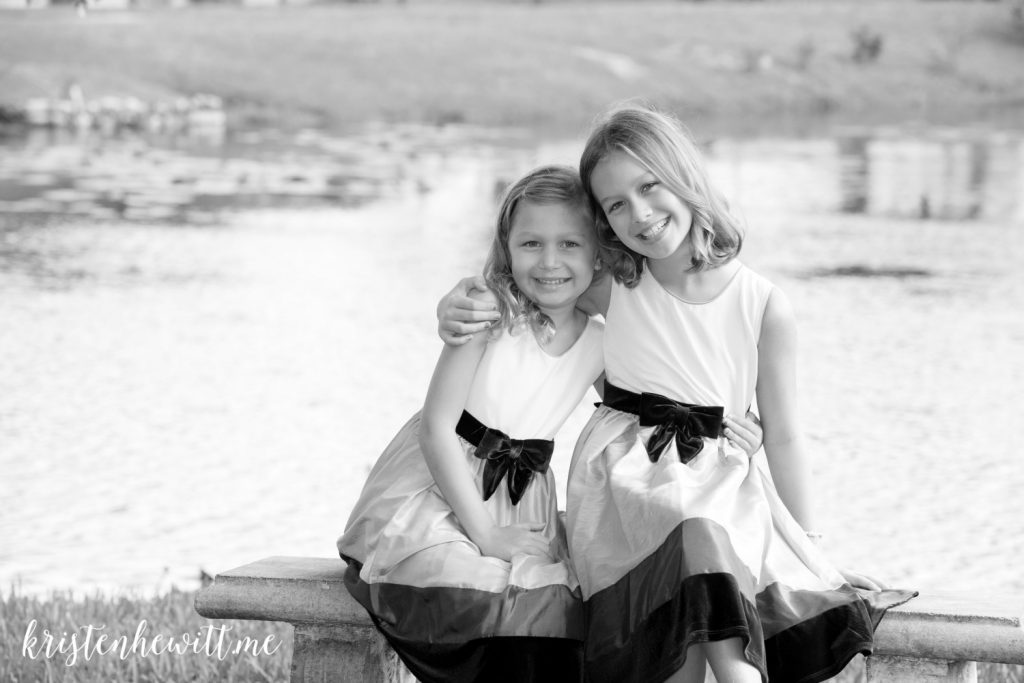 SERIOUSLY? This never happens. Like ever. If our younger daughter tries to match her big sister on a school day she throws a fit. But today, they wanted to be twinsies.
And let's talk about these dresses. They were super formal, required matching shoes that barely fit, and I wasn't sure what we would wear to coordinate with them. I had this idea in my head, these expectations of a clean and rustic shoot. But after going a couple of rounds with the girls, I decided to just let them go. I wanted this to be fun and easy, and I knew if I could manage my reactions it would be just that. Just like working in TV, no one would know what I had planned in my mind for this shoot, so we improvised. I searched my closet and found a purple dress for me that kind of matched (thank you TV wardrobe) and a decent shirt for my husband.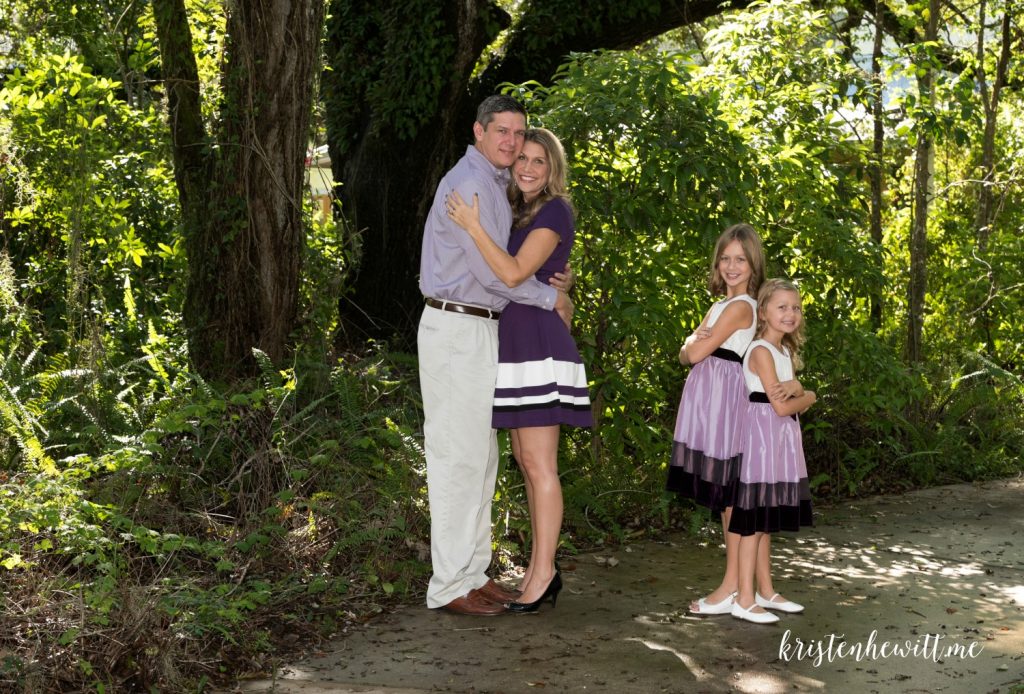 Of course, the photo shoot was what you'd expect with kids. All they wanted to was pose,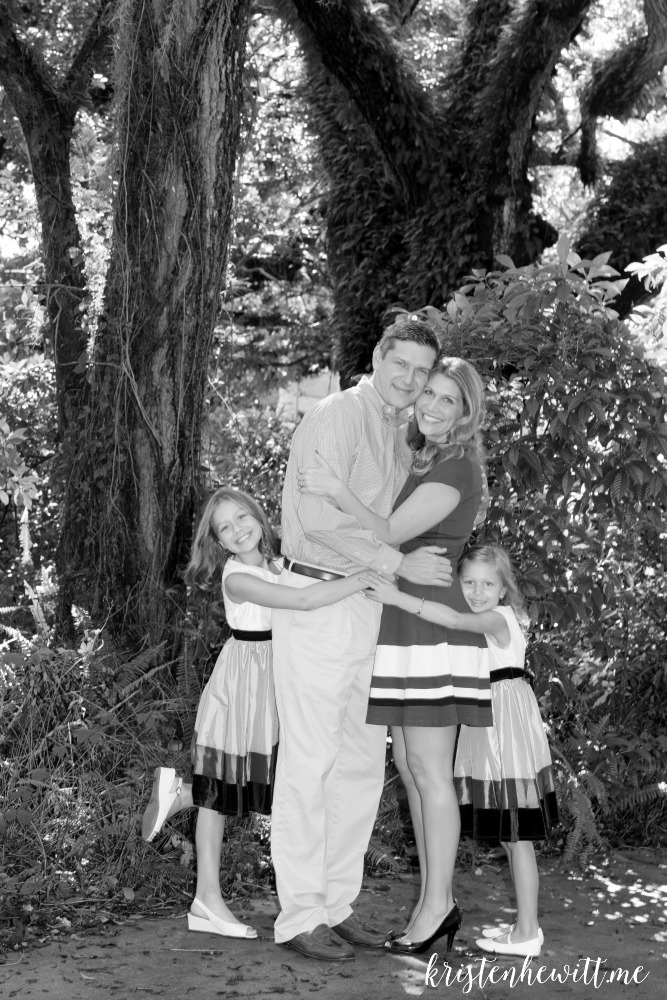 do ballet,
pick flowers,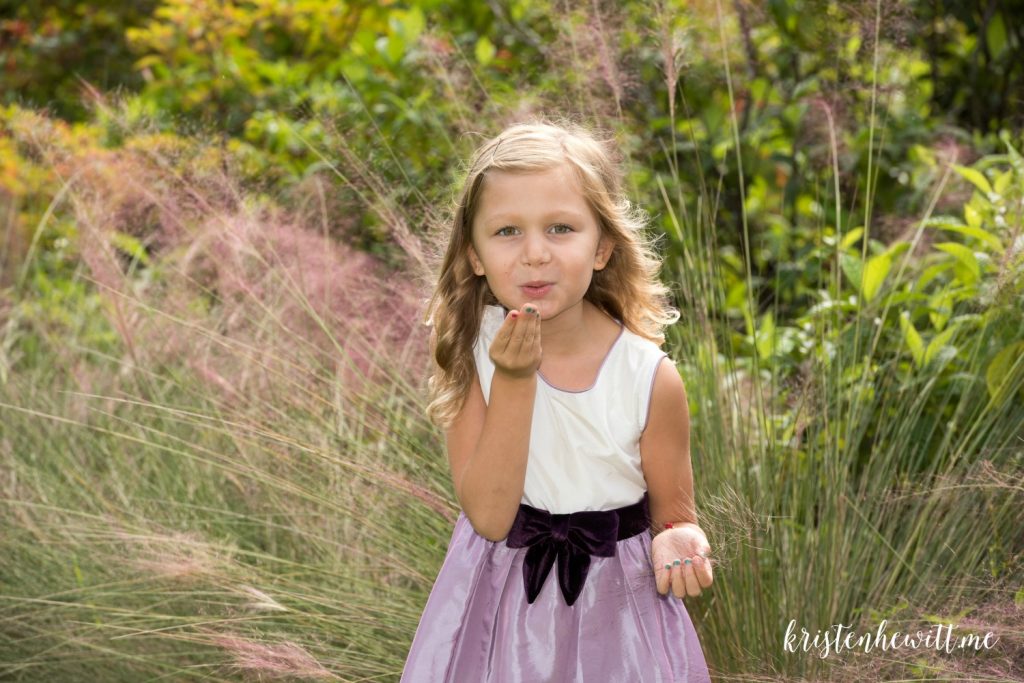 and be giggle monsters,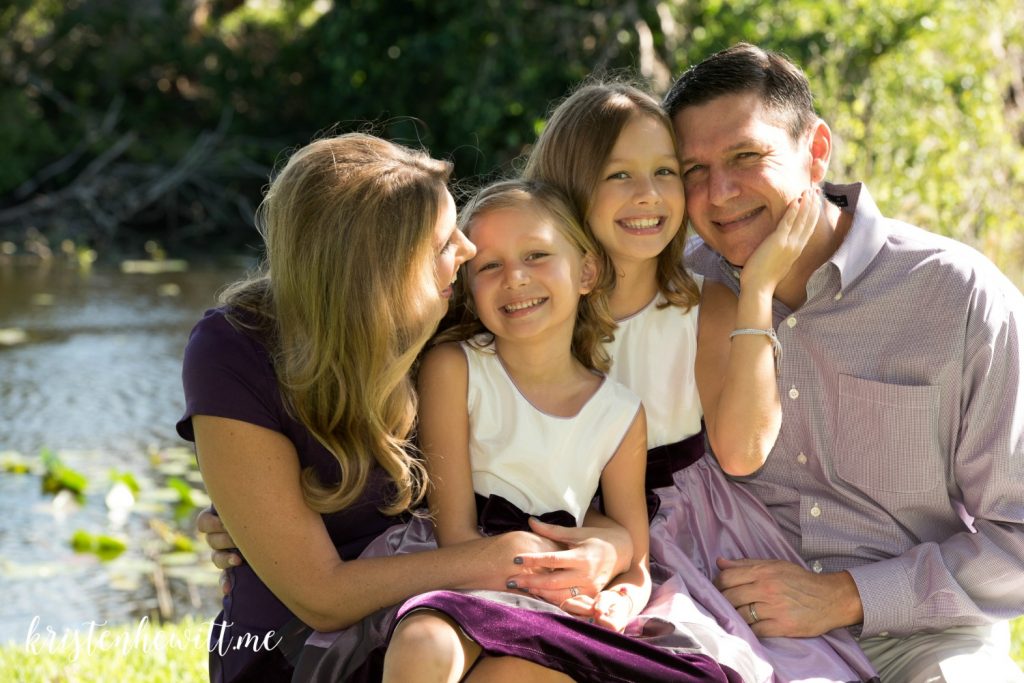 and we just wanted to get it over with. But even when they were being silly, I asked Kim to keep snapping. Because sometimes the unplanned moments turn out to be the best of the bunch.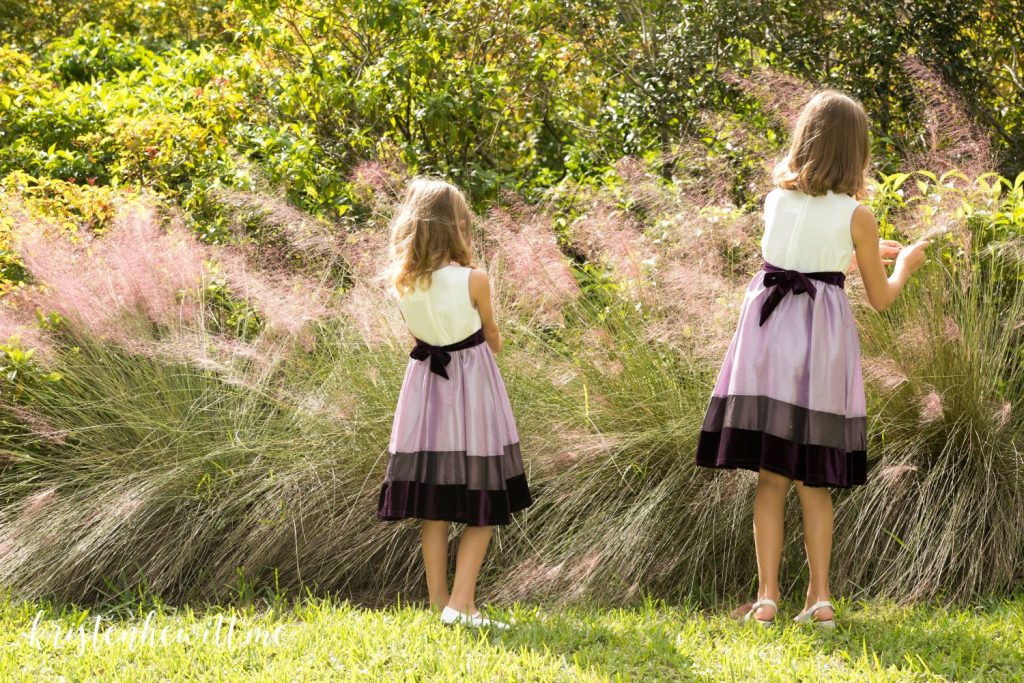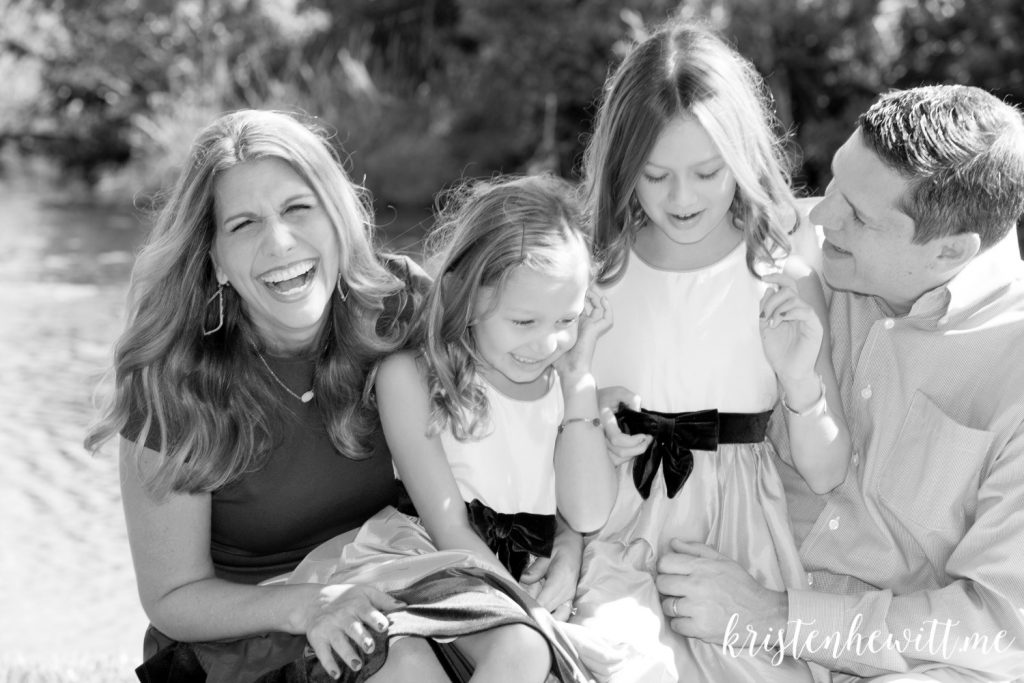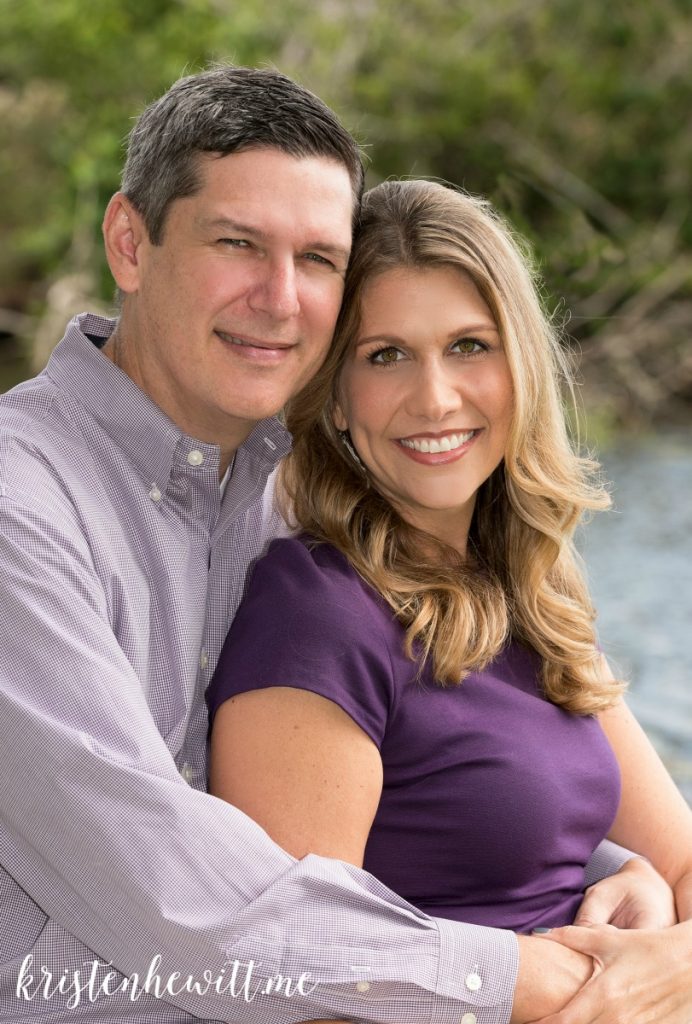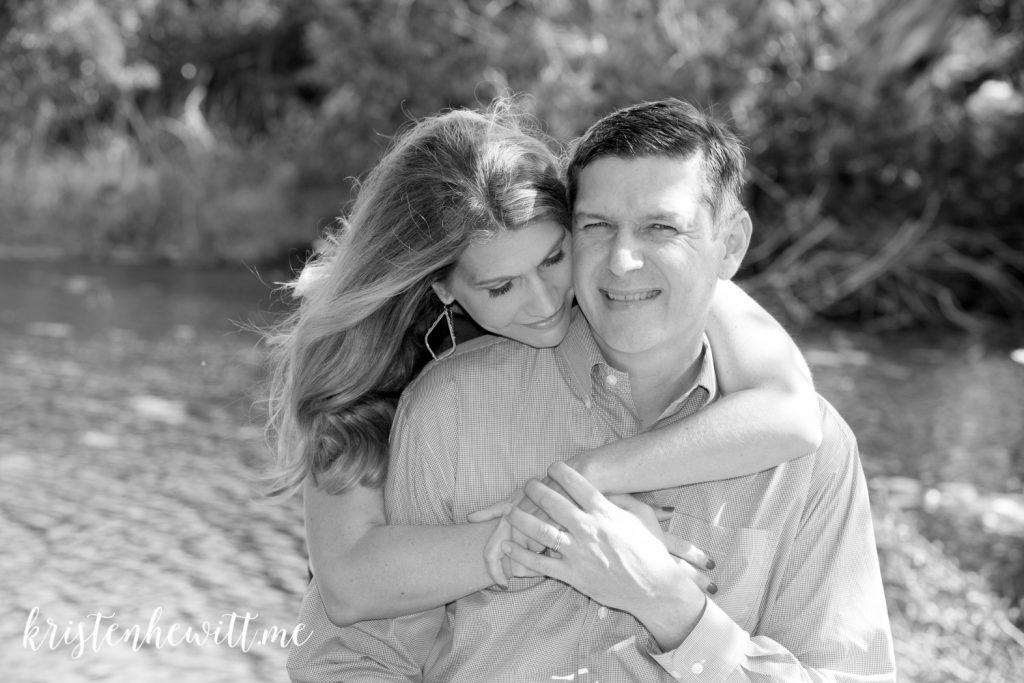 So here are surprisingly not the shots that will be on our Christmas cards, but still so beautiful.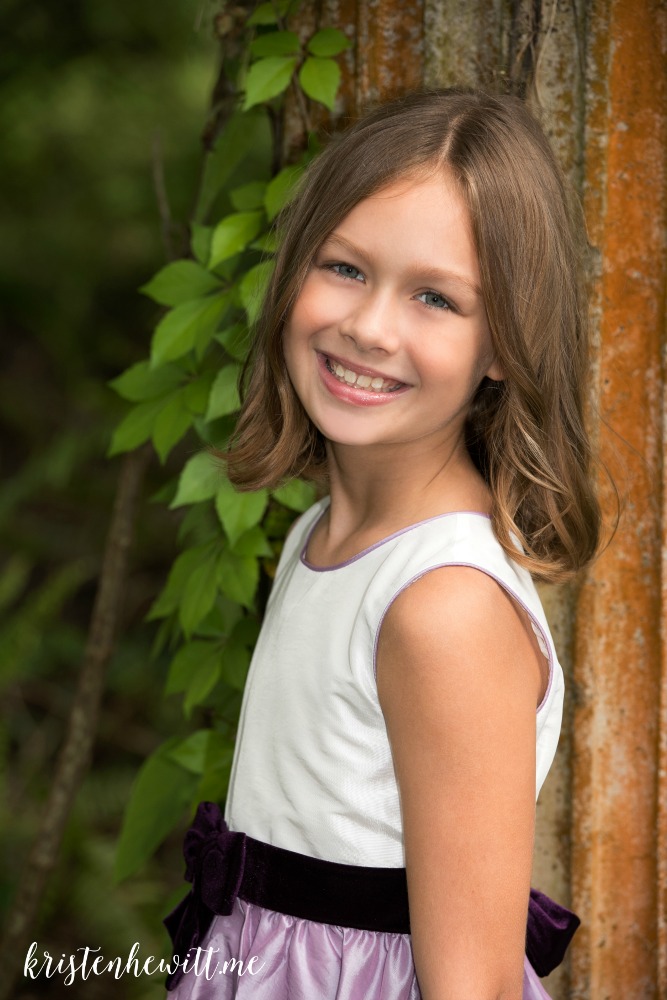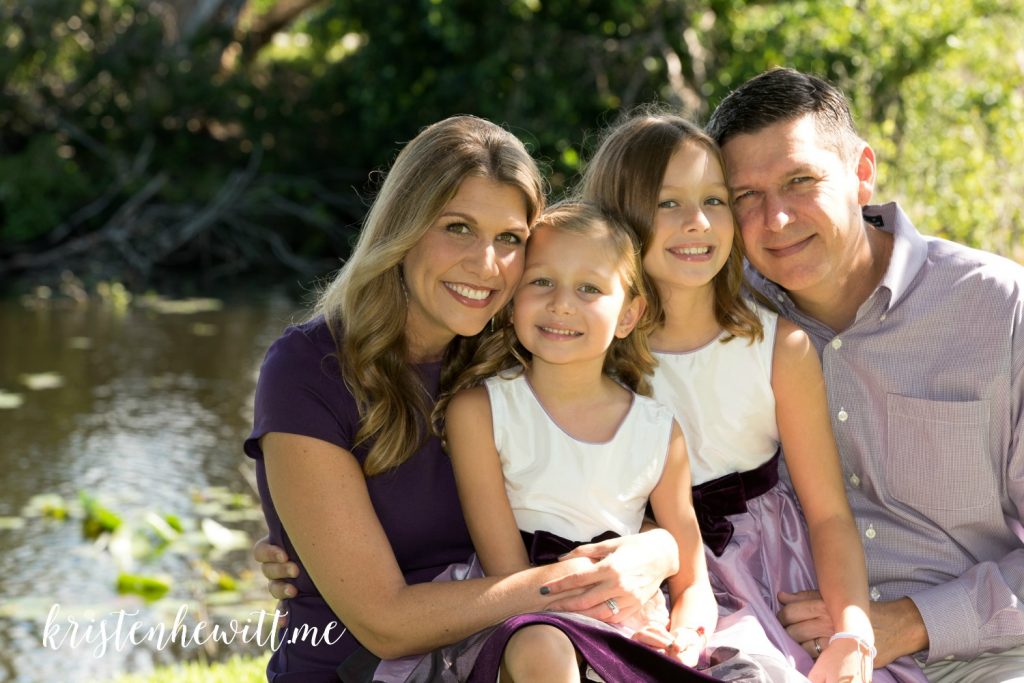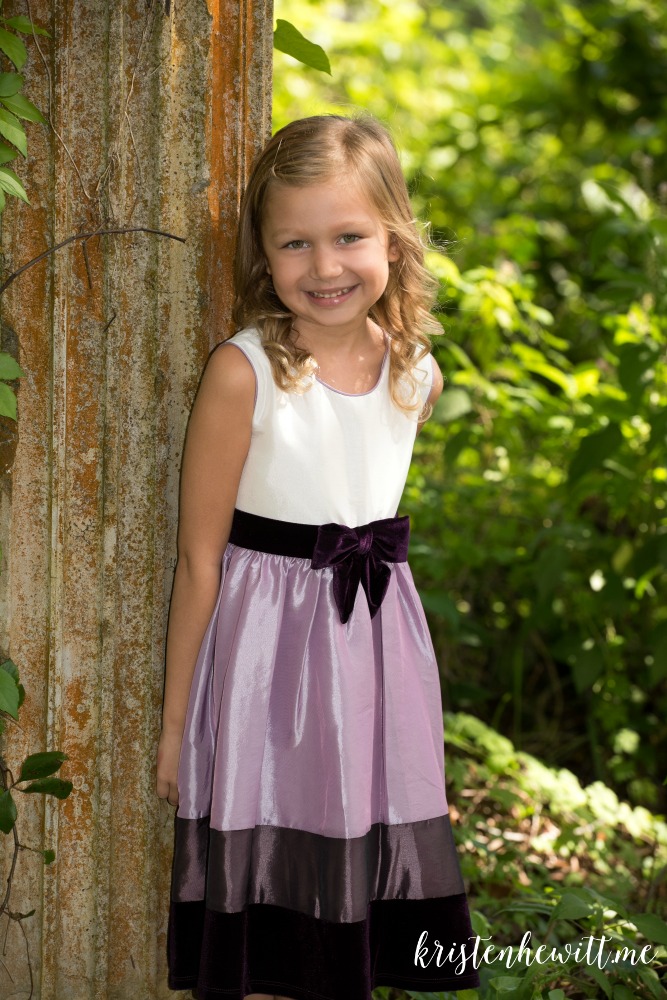 Thanks Kim for capturing the reality of our family. A little unplanned, chaotic, free-spirited, full of love, messy, but still beautiful inside and out.
And if you too have been putting off getting pictures taken because you don't know what to wear, or you don't have time, or you don't like the way your arms look, make the time. Throw it together, let go of your expectations, and improvise like we did. Because it will never be as good or as bad as you think it will be. And you are and your family are worth it.
Happy Holidays friends. Cheers to our first Christmas cards in several years, and finally making time for us.
Did you like this post? Then please follow on Facebook. And you might like 5 Ways to Fill Your Cup When Life Gets Overwhelming.