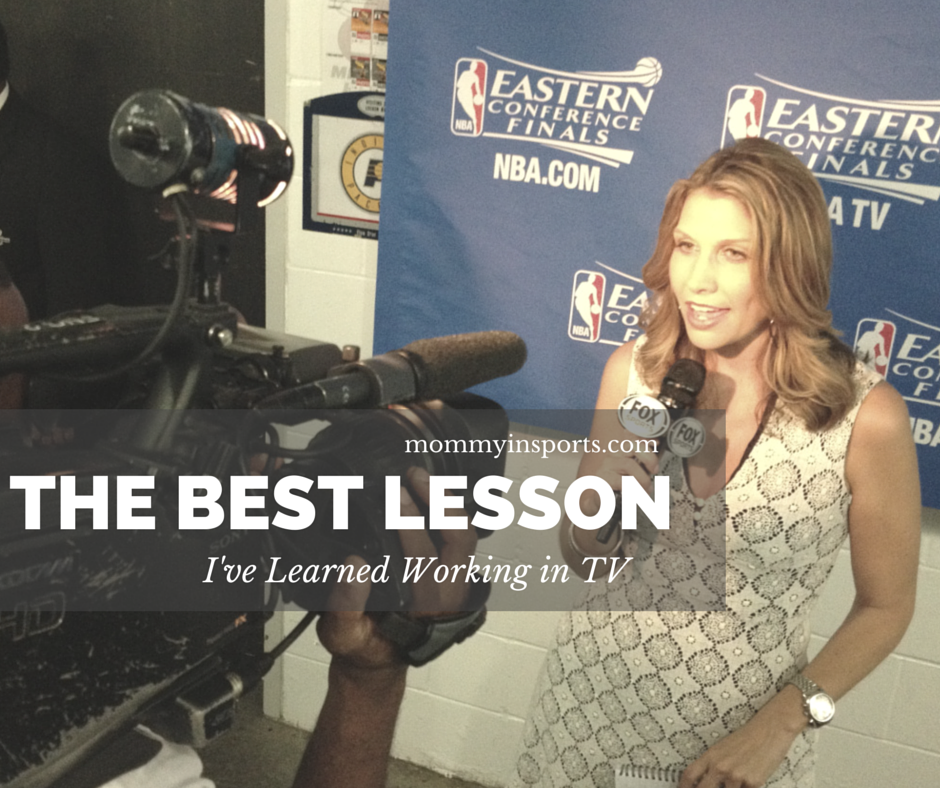 Everyone always asks what it's like working in television. "You have the coolest job!" I hear frequently…and for the most part it is pretty fun. Working in sports is thrilling, and challenging, and every night the ending changes. You never know what's going to happen, and it's an adrenaline rush being live with no script. It's also incredibly stressful and requires laser like focus, and no matter what or how much you prepare…things always change.
One of the most popular mantras in the TV biz is 'hurry up and wait'. You race to be on time to the player interview, and practice inevitably goes over. I once waited on Shaquille O'Neal for three hours, for a ten minute interview before he had to catch a flight. (Oh the glamour…)
But one of the things I learned early on in my career as a producer has been a lesson I use almost every day, especially now that I'm a parent. Back in 2005 I was on a shoot for the Miami Marlins and had a script prepared. I had requested certain players from the Media Relations staff, and written specific questions to the history of those athletes. (This was before I owned a smart phone, and couldn't google new information on site.) I had only been producing long form content (a 30-minute show) for a couple of months and was thrown when they brought out different players.
What was I going to do? I couldn't follow my script and I already had the piece edited in my head of what I needed from the players! The show aired the next day and I had to fill a four minute hole in the show. I looked at my veteran photographer with my eyes wide with terror and he said, "No one at home knows what you planned. Change the segment, improvise. You just have to just roll with it."
I exhaled, and nodded, and did just that. I've never forgotten that day or the conversation Mike (my photog) and I had afterwards in the edit suite.
You have to change your expectations and work with it…period. This is especially holds true with kids.
How many times have you packed the diaper bag and walked to the front door when BAM – poop explosion, you have to change the baby and your clothes. Then when you go leave again she spits up in your hair…going to be late for that doctor's appointment!
Or have you ever planned an outdoor PTO event for you child's school and it rained? You have to move everything inside and you think, "Oh no it's ruined!"
And of course there's the epic 5th birthday party with the Frozen balloons you had to search on Ebay for weeks to find, and then your husband accidentally let's them fly into the atmosphere when he gets home from getting them inflated. (True story!)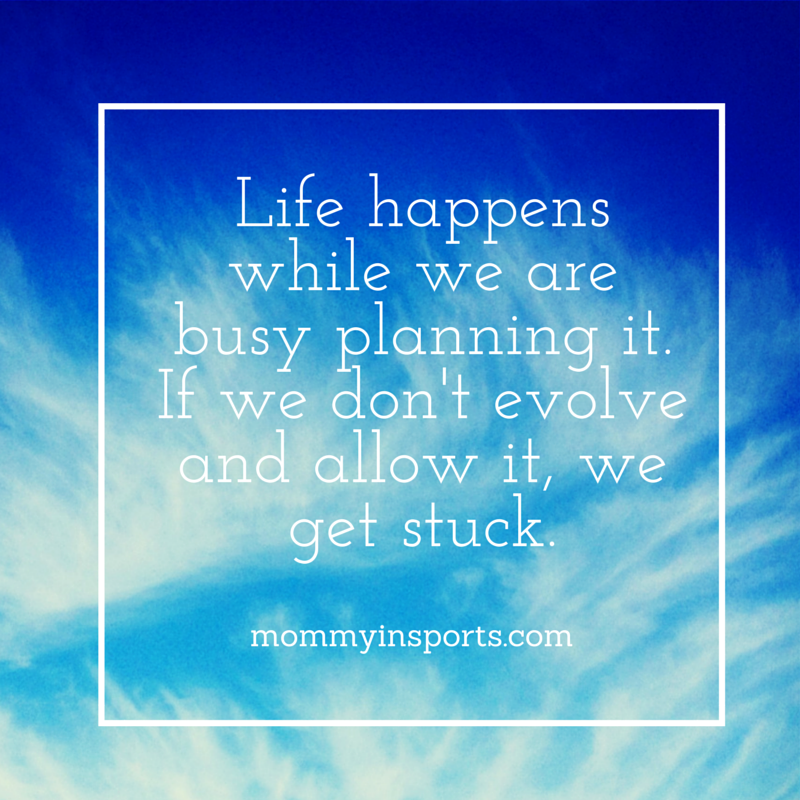 No one knows what you had planned…unless you tell them. And the hardest thing for most people is to manage their own expectations. We all have them. We all want to lose the baby weight five minutes after giving birth. We all want the six figure income while working at home and being close to our kids. We all want the beautiful birthday parties with the Pinterest perfect decorations and favors. But here's the deal, life happens while we are busy planning it. And if we don't evolve and allow it, we get stuck.
I've learned this the hard way, and sometimes still react with frustration. No one likes their plans to get derailed. But whenever things don't go my way, or there's a roadblock, I always think of that hot day at the ballpark. I remember him looking at me with conviction and confidence, and that helps me to remember to believe in myself. Because if I don't, who will?