When the temperature drops and the Uggs and scarves come out, the first thing our girls ask for is hot chocolate. There's nothing better than wrapping your cold fingers around a warm mug and sipping on the sweet chocolate and melted marshmallows. In the past, I normally grab the box of Swiss Miss and heat up some water. But on our first cool night in South Florida, I wanted to make something healthier I could drink, a paleo hot chocolate recipe.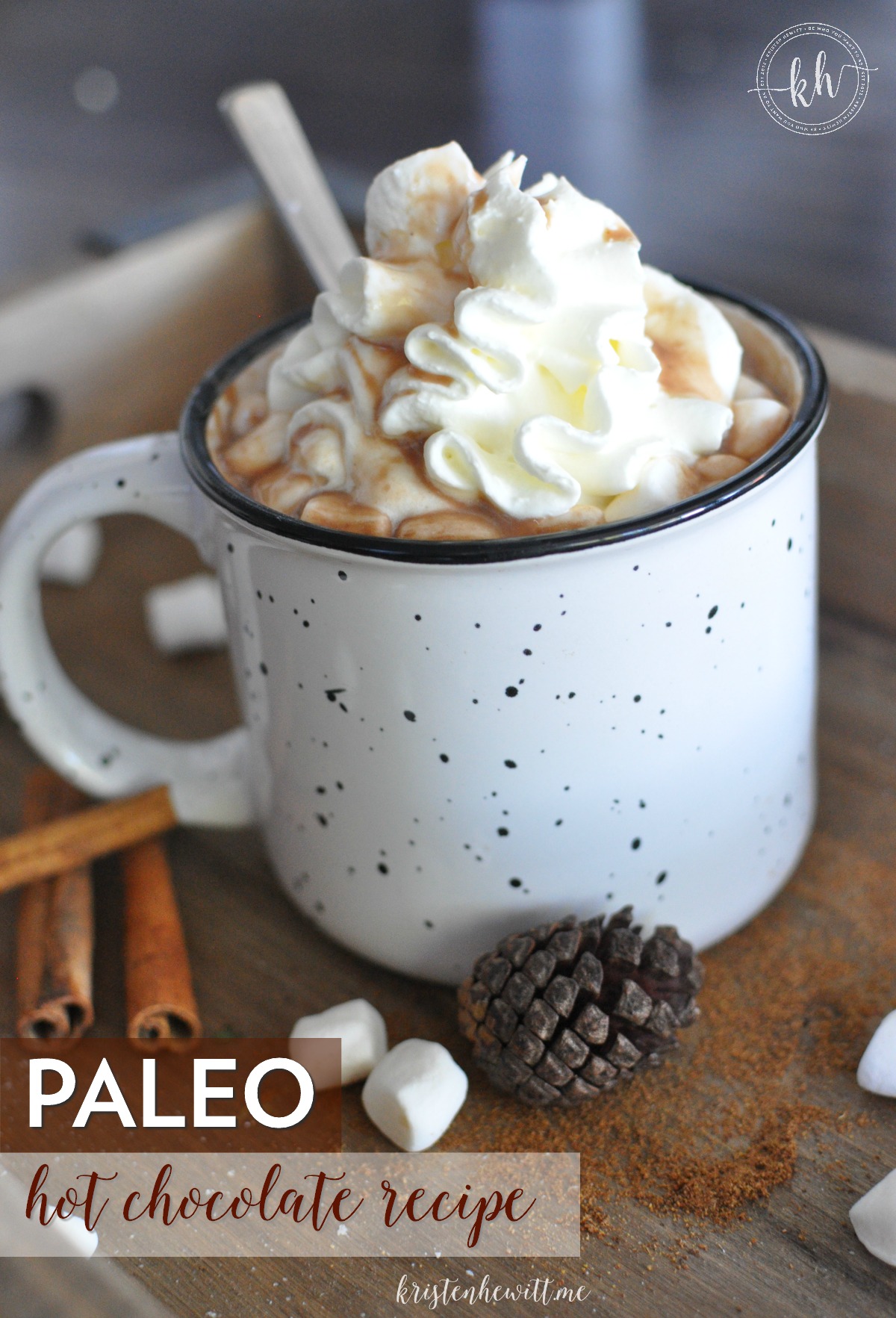 But what were the chances I had enough ingredients on hand to whip up a simple paleo hot chocolate recipe? I was shocked after I scoured the internet to see how easy it was!
I wanted something that was sweet enough for the girls to drink, but not boring like the instant hot chocolate packets. So after reading a few websites and getting some ideas of what was needed, I improvised! The first thing I did was added 1 cup of almond milk, and another cup of coconut milk to a blender. (Only because I didn't have enough of either. I'm sure you could use just one of these milk substitutes if that's all you have!)
Next up you need chocolate people! Just two tablespoons of unsweetened cocoa powder will do the trick. Then I wanted either cinnamon, or some Chinese Five Spice, so I went with the latter. If you can't find the Chinese Five Spice blend, a 1/4 teaspoon of cinnamon will work as well.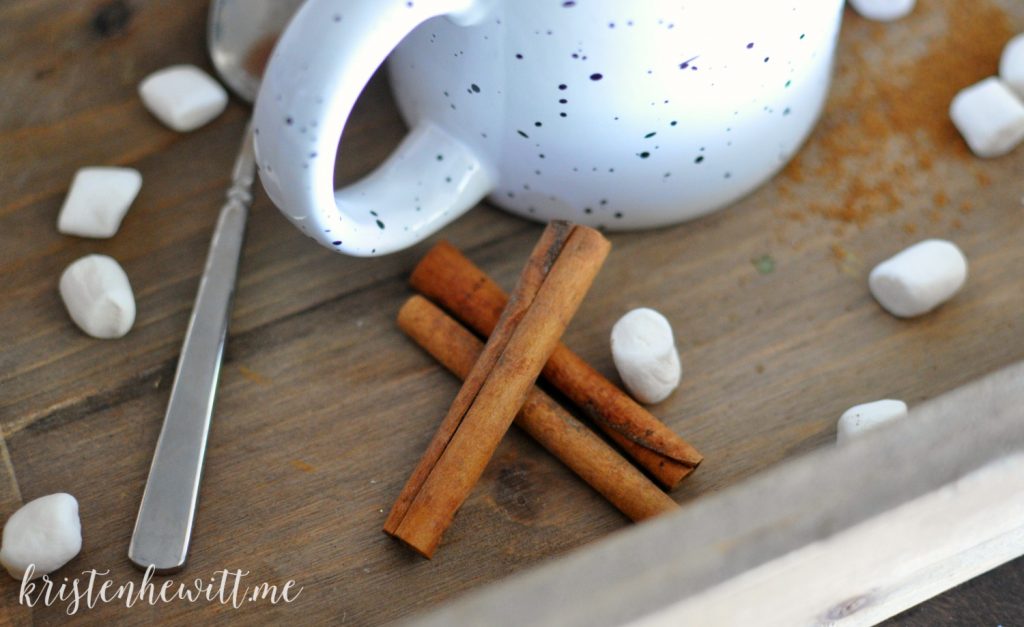 I also love vanilla, so I added just a touch, one tablespoon of Xylitol for sweetness and a little salt to balance it out. I really wanted to give it a kick with cayenne pepper, but knew I was pushing it too far for the girls!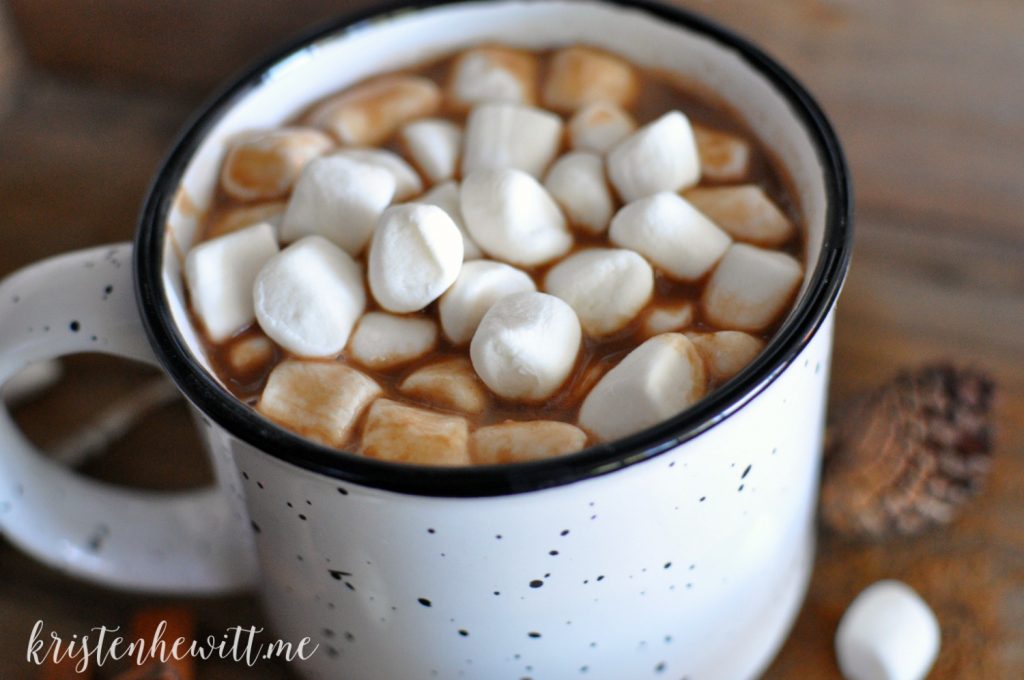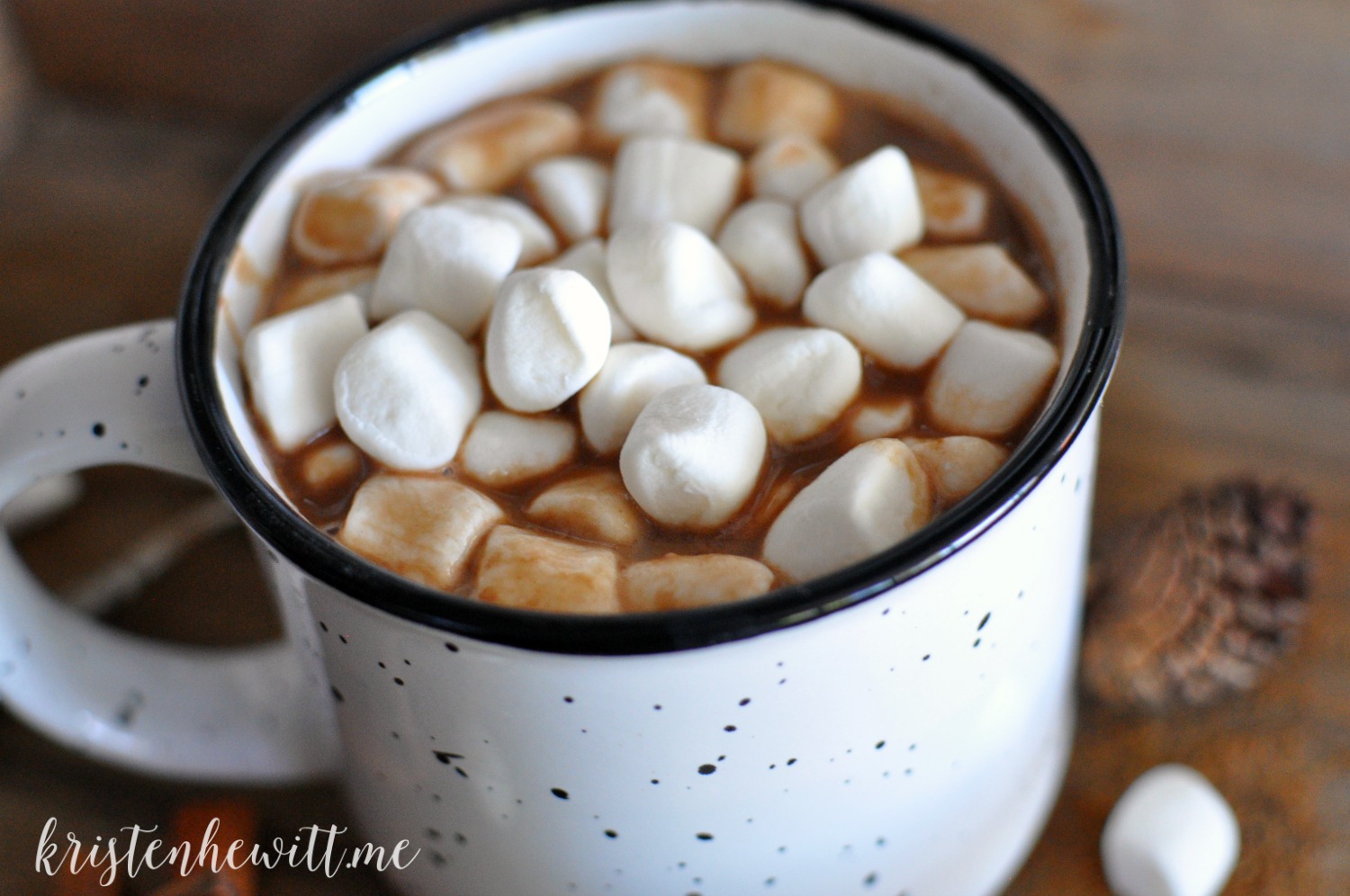 After I mixed all the ingredients in the blender I added it to a saucepan for just a few minutes over medium heat to warm. Then poured it into our mugs and topped it with marshmallows for the girls!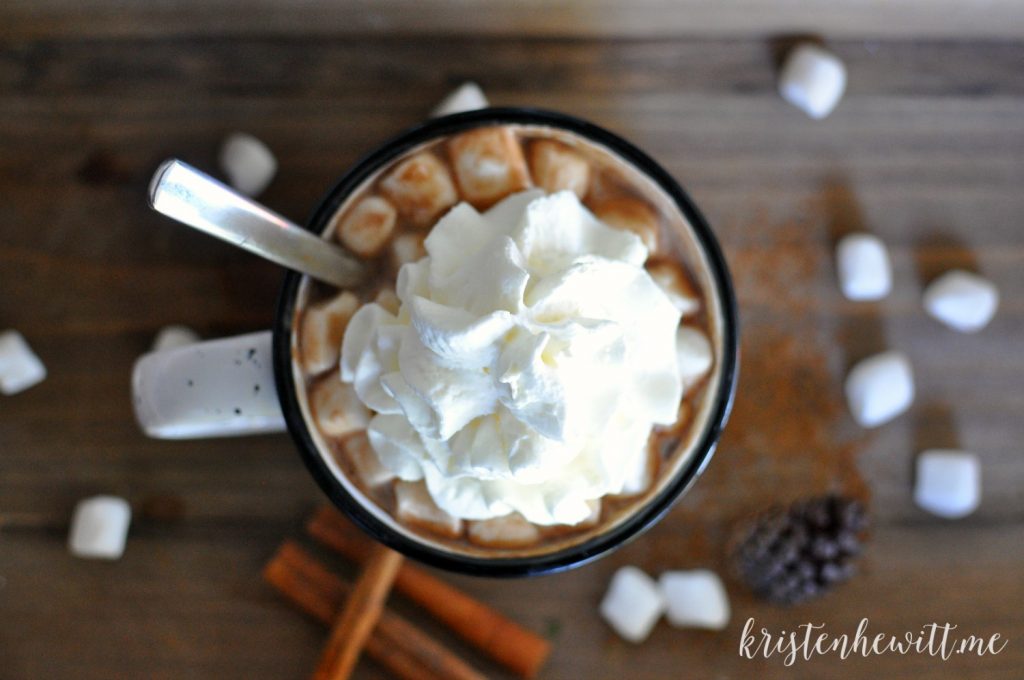 And I also had to give them a squirt of whip cream. It was so delicious I couldn't believe how creamy and sweet the paleo hot chocolate tasted. I also was surprised at how filling it was, I only made it through half of a cup! Our girls are pretty picky too so I wasn't sure what their reaction would be, but it was a solid 7. Our littlest gobbled it up and didn't even know it wasn't the real thing. And our oldest said it was good, but not sweet enough. So I added about five drops of liquid stevia for her and she drank about half of it.
For our first time, I'd say this paleo hot chocolate recipe is a keeper! Here it is below, I hope you enjoy it as much as we did!
Simple Paleo Hot Chocolate Recipe
Ingredients
1 cup almond milk
1 cup coconut milk
1/2 tsp vanilla
2 TBSP unsweetened cocoa powder
1/4 tsp cinnamon (Or Chinese 5 spice)
1/4 tsp sea salt
1 TBSP xylitol
Instructions
Put all liquids in a blender, then add the rest of the ingredients. Blend for a few seconds.
Pour into saucepan and heat over medium heat stirring frequently for five minutes.
Serve and enjoy!
Notes
Feel free to add extra liquid stevia if it's not sweet enough. This made two large cups, enough for three of us to share!
https://kristenhewitt.me/simple-paleo-hot-chocolate-recipe/
And if you liked this post, please follow along on Facebook. You might also like these Easy Paleo Fudge Brownies.