Don't you just love spring?! Those of us in the south anyways are welcoming monarch caterpillars back to our butterfly gardens and are spending more time outdoors. And a recent spring fashion post from Motherhood and Merlot got me thinking about all of my favorite books I've read recently, my new bag, and a few other things I haven't been able to live without.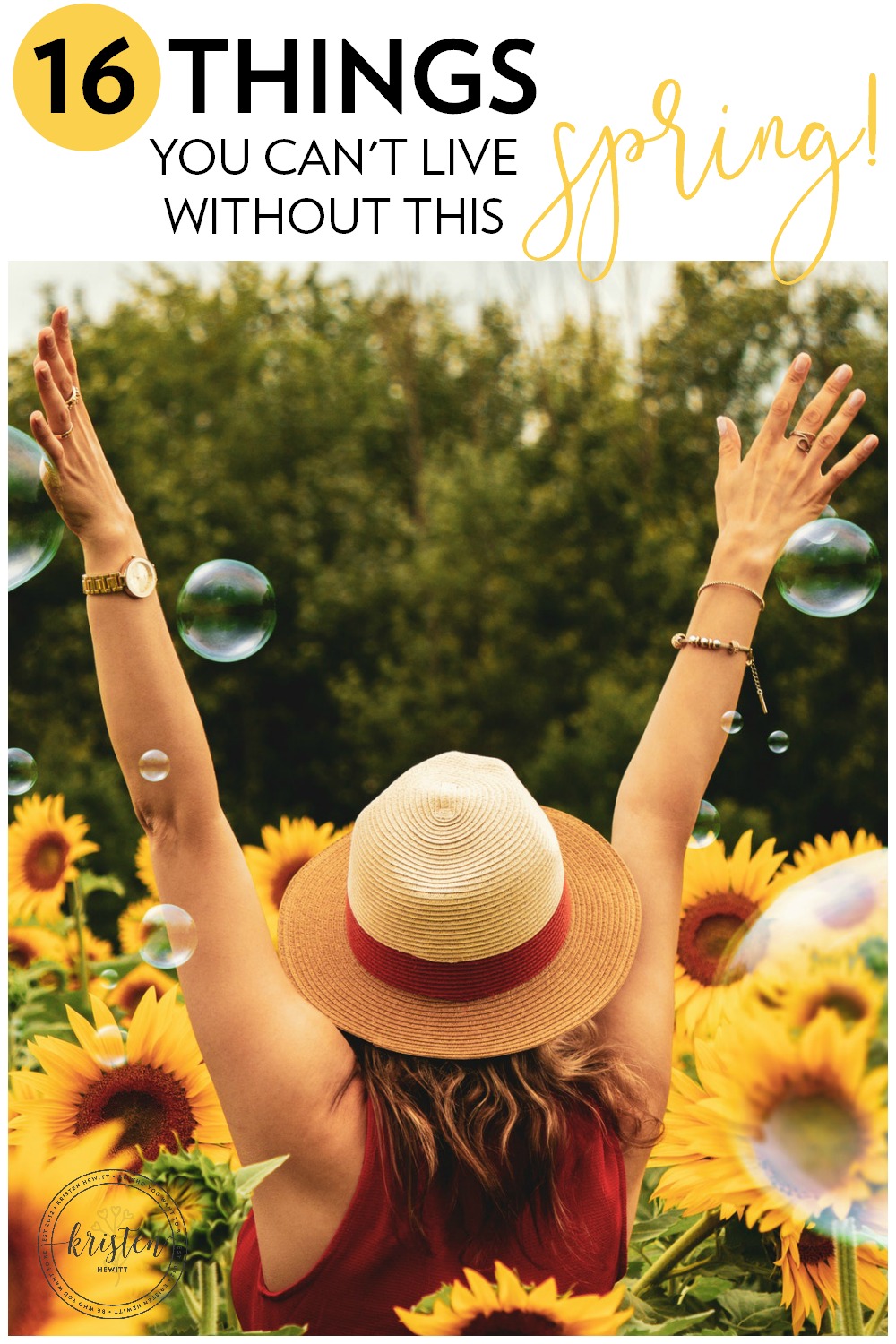 I used to do this feature monthly but life is always too busy. So I condensed everything into a spring version of my favorite things 2019. Enjoy!
Zulily Dresses
I really love the soft swing dresses from Zulily. I have three or four of them (long sleeve and sleeveless) and wear them around the house, to run errands, and even wore one on the air at a HEAT broadcast this year. They are comfy, great for over a bathing suit, and are cheap! I have the app on my phone and get in trouble frequently! Oh yeah, and they have POCKETS!
Velvet Caviar Phone Case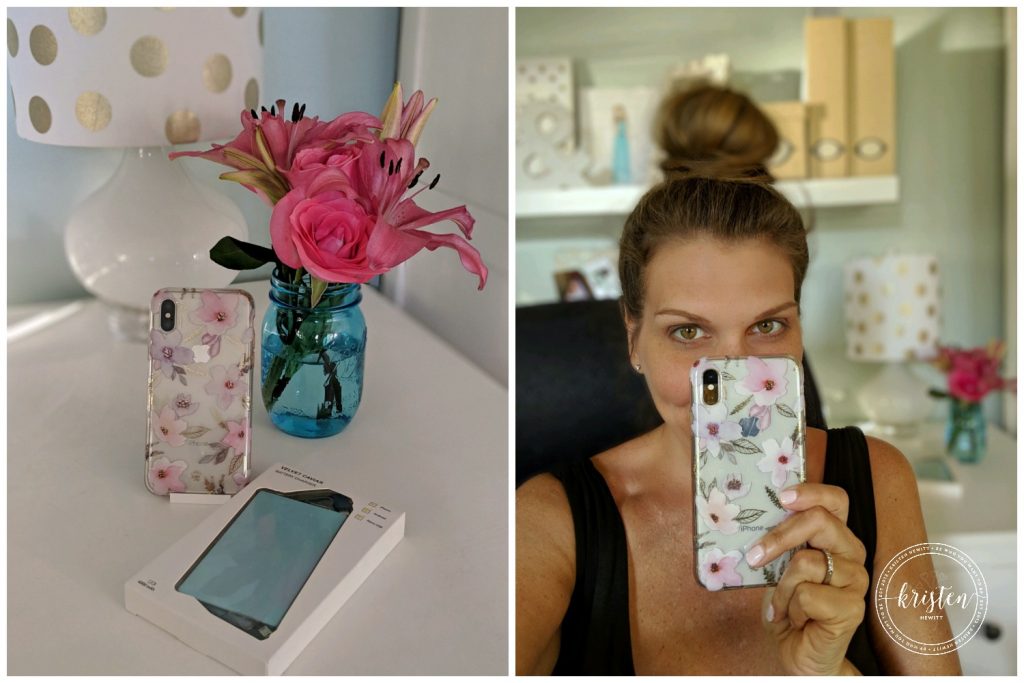 This was sent to me by Velvet Caviar but I love it – and the extra battery charger. Lifesaver! It's fun for spring and they have the cases with rings you like those instead. I got so tired of my Otter Box and this was just what I needed to add a little spring into my phone. And selfies! Also, the phone stand pictured is from The SkyClip! It's awesome on planes too!
Books, Books, and More Books!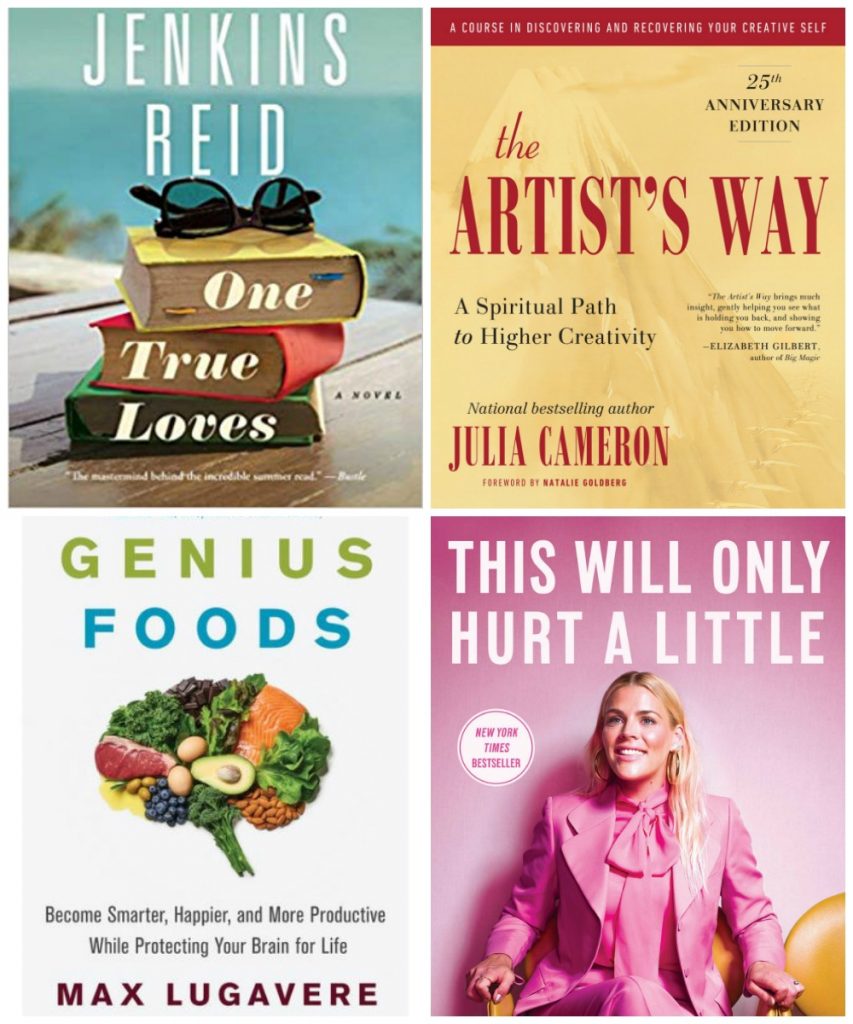 I have been reading a ton during my recovery and honestly couldn't have gotten through this latest knee surgery without the book The Artist's Way. Trust me, it's really good and can help you even if you aren't a true artist. It's a way to unleash whatever is blocking you in life.
I also loved One True Loves by Taylor Jenkins Reid, and Busy Phillips biography was amazing! Like SOOOO good, I laughed, and cried, and was super impressed with her sharing her raw truth. Max Lugavere's Genius Foods was a great resource too. His mom had dementia at an early age so he went on a quest to help her – it's amazing how much food and dietary changes can help our physical ailments. As someone who has Alzheimer and dementia in her family, this was one I learned a ton from and think everyone needs to read.
https://www.instagram.com/p/BwHbXw0AYyT/
Last but not least is this gem from Leon Logothetis. He sent me this after I messaged him on Facebook after binge-watching his Netflix series The Kindness Diaries. He practices what he preaches! Go Be Kind is a sweet journal perfect for grown-ups and kids, who couldn't use more kindness? PS – stay tuned to my podcast BE WHO YOU WANT TO BE. I just interviewed him and he is just as humble and real in person! (SUBSCRIBE pretty please!)
MCT Oil & Vital Proteins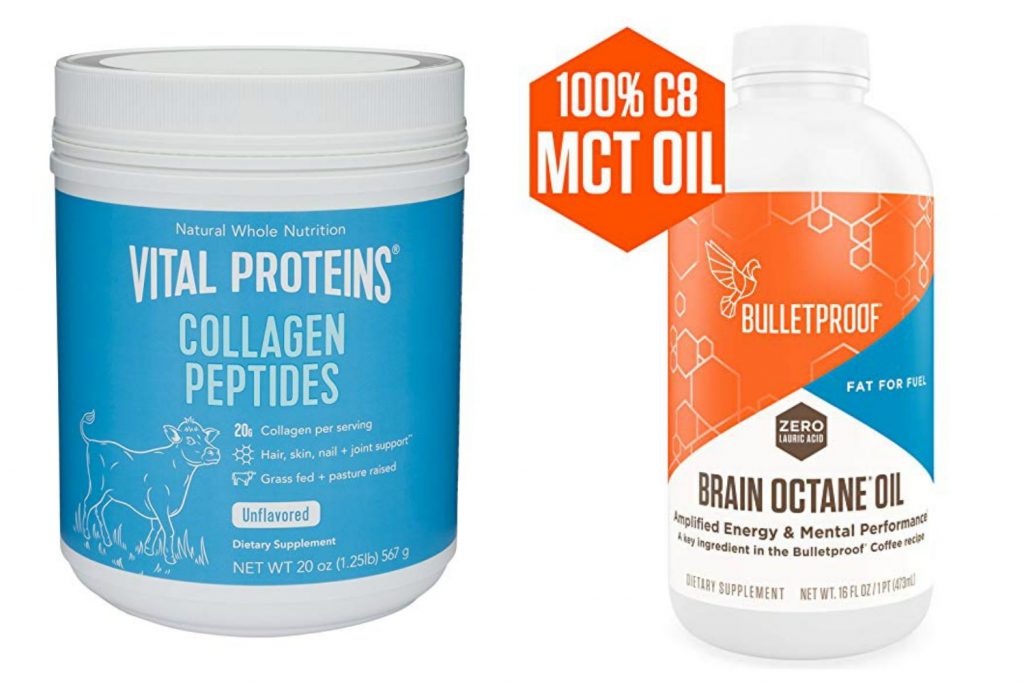 Which brings me to this, it's a genius food ya'll. And MCT Oil is really good for memory and cognitive function, so I add a teaspoon of MCT oil to my coffee every morning, as well as a scoop of Vital Proteins collagen. I need to get healthy after all these surgeries and the collagen powder helps with strong nails, joints, and made my thinning hair grow in faster. My hairdresser is super impressed – this is a no-brainer. You can also add it to pasta sauce for extra protein, smoothies, or water! You can't taste it.
Comfy Neck Wrap and Naipo Massager
One thing that's hard for me is to relax at night. So I scoured the internet looking for a neck wrap that smelled like lavender and that I could warm up. This one did not disappoint! It's so snuggly and soft and just two minutes in the microwave it totally relaxes me for sleep. Our daughter loves it too and it helps her with her anxiety. She says it feels like a warm hug. Olaf would approve!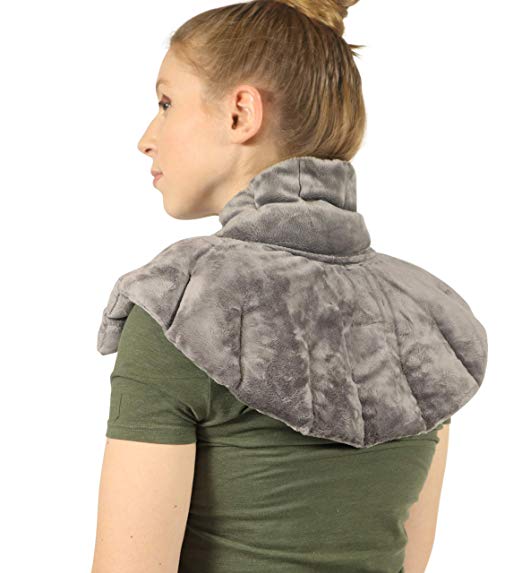 I also was sent this Naipo Massager and I really love it. It has heat and you can use it on your shoulders, neck, waist, anywhere really. It was a lovely surprise and just what I needed. Makes for a great gift too!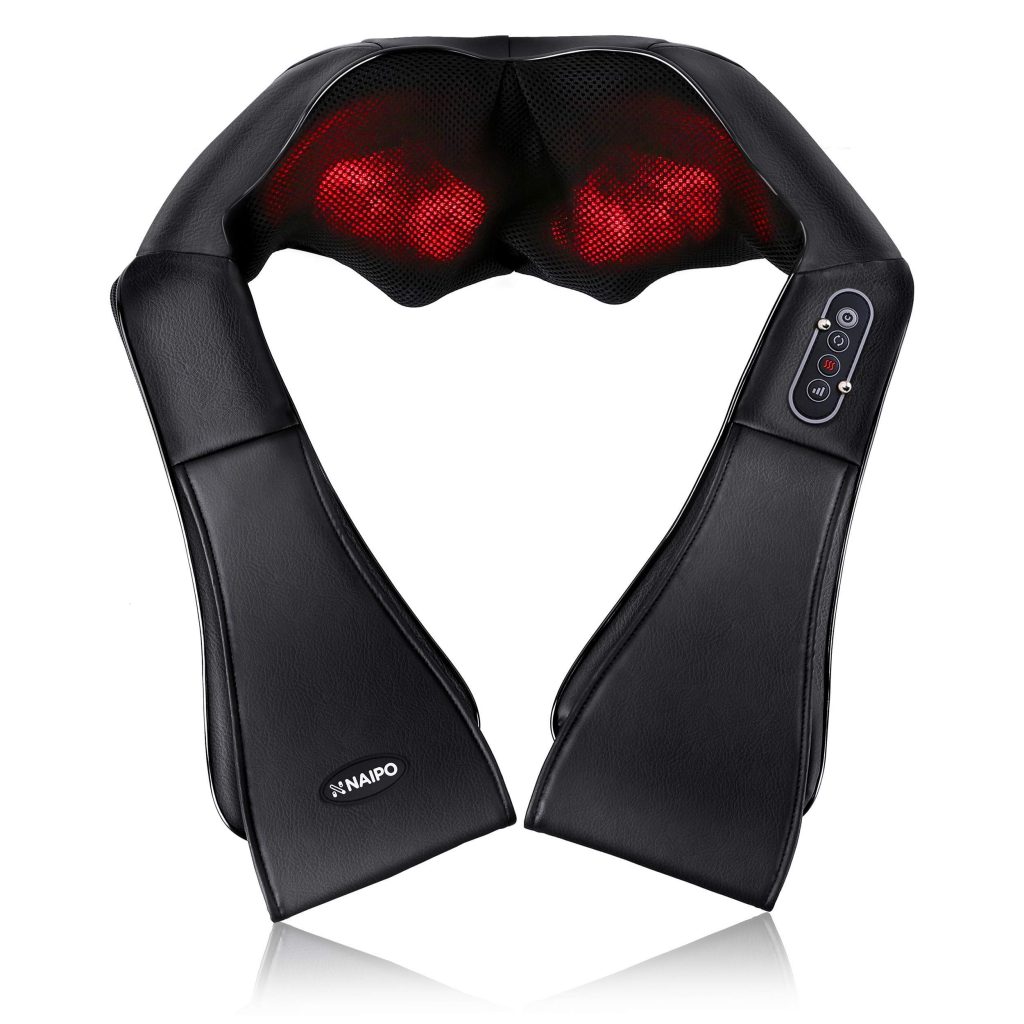 Gratitude Journal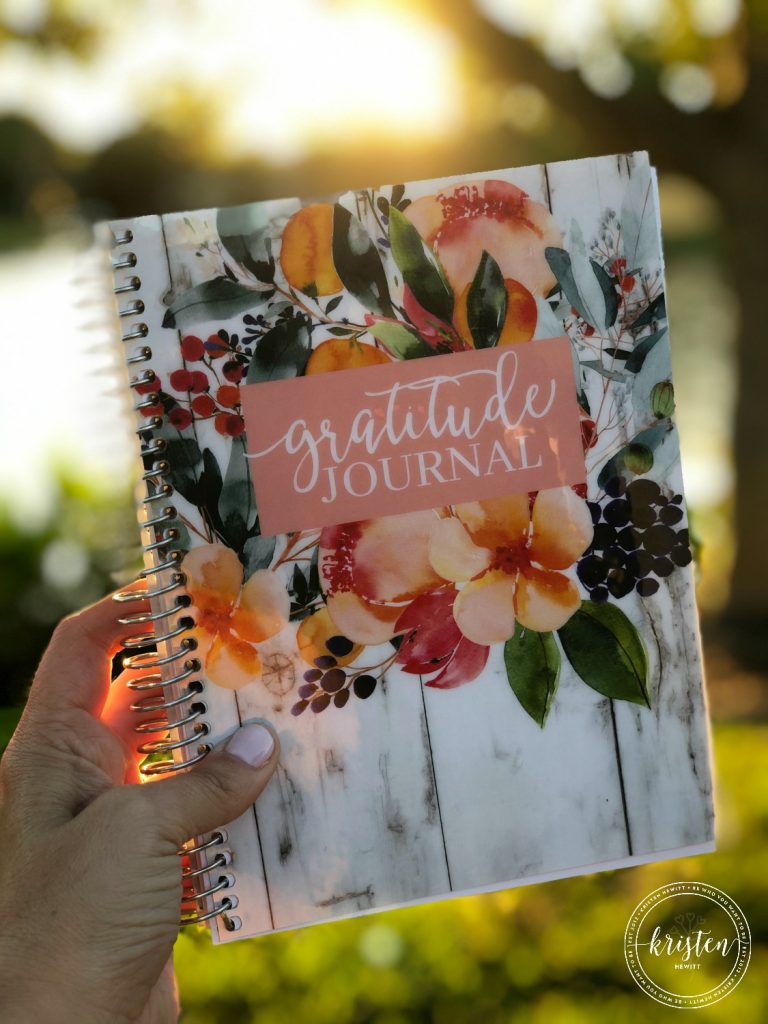 You didn't think I'd pass up a chance to show off our new cover of the gratitude journal, did you? I love it so much, it just screams spring and happiness! And it makes a great Mother's Day gift – hint, hint! For moms, friends, teacher appreciation gifts. Go ahead and pick a few up to have the next time you need a gift! USE CODE: BEYOU for 10% off!
Nike Gold Sneakers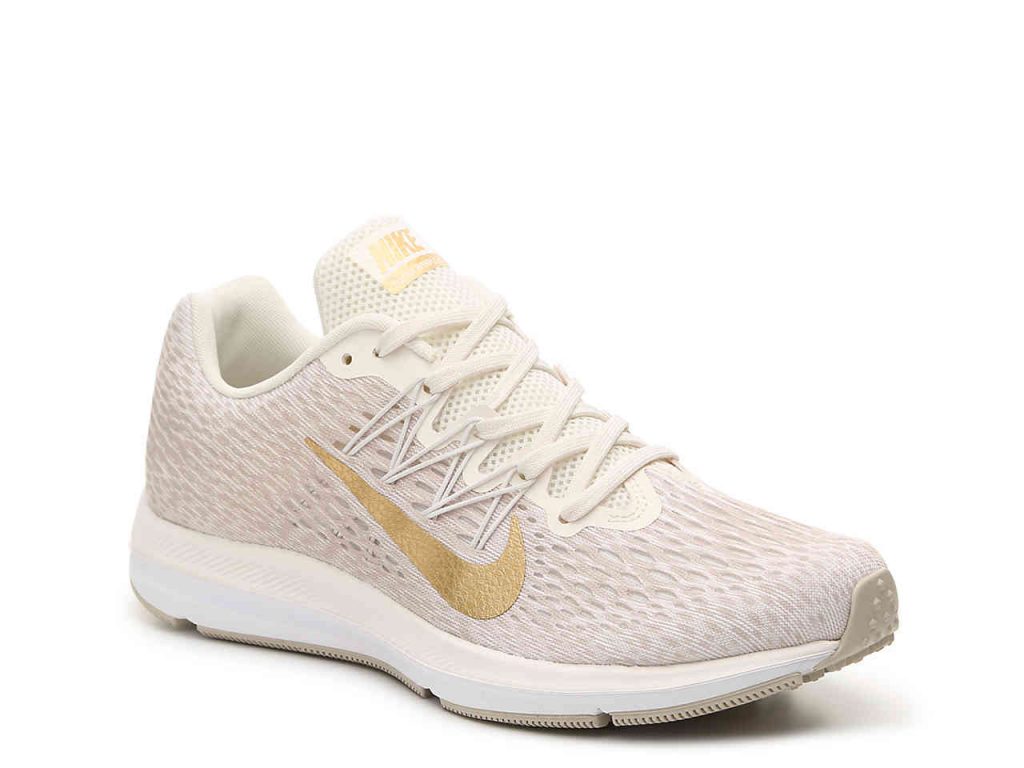 You guys I never liked sneakers before my knee surgeries. But now I wear them all the time and I'm ALL CAPS OBSESSED with these gold-ish Nike's. So comfy! Got them at DSW and I'll admit they are pricier than anything I've ever purchased in the past – but worth it!
Bunny Scrunchies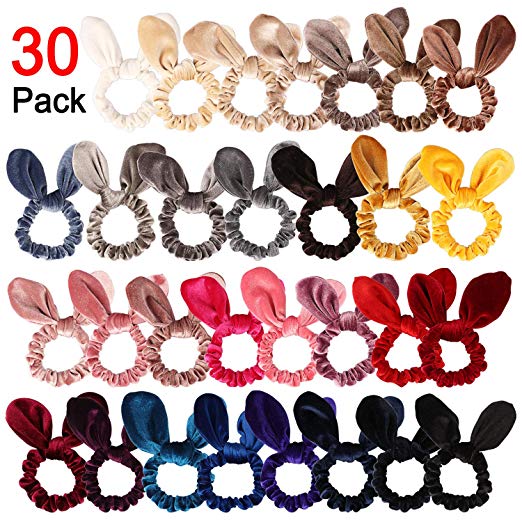 Yes scrunchies are making a comeback and how cute are these?! And you guys, 30 of them for less than $14?! I bought these for Easter baskets (shhhhhh!) and am saving them again for gifts for later. This is a great value and perfect for kids or me!
FEED Bag
https://www.facebook.com/KristenHewittTV/photos/a.232135766943595/1147991238691372/?type=3&theater
I wrote a long post on Facebook about how I always wanted a Louis Vuitton tote bag, but instead I bought this Amelia Tote FEED bag. I don't regret it. It's a perfect size – nice and big, lightweight, and cute! Not really spring-ish in black (tan is cute too!) – but the fact that I fed 100 children with my purchase is pretty rad.
Glass Water Bottle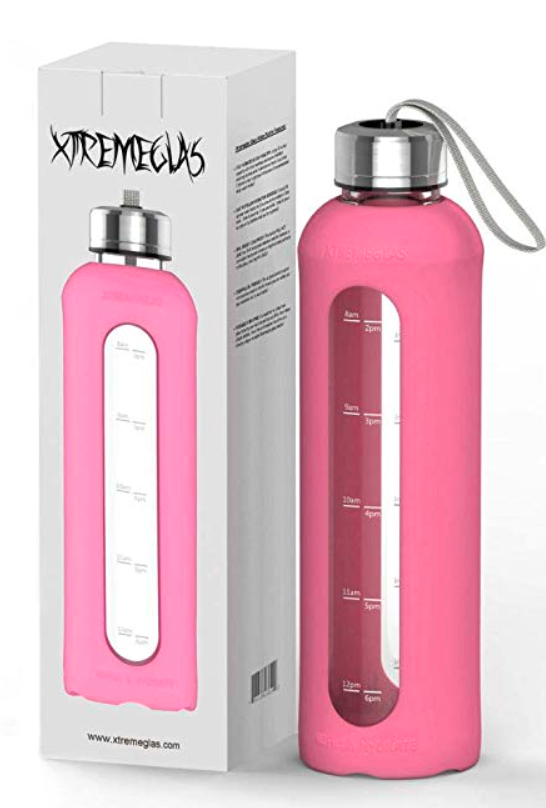 Who doesn't want to get healthier?! I struggle with drinking enough water but am loving this glass water bottle. It even has time's written on it so you know how much water to drink throughout the day and when. It's a great reminder and helps you stay fuller longer!
Wow, that list was way longer than I anticipated – but that should last us until summer. Can't wait to do this again and show you the awesome pool floats we are getting a few more summer must-have's for travel. Did you like this feature? Let me know in the comments or give me a shout out on social! You can follow me on Facebook and Instagram!
Happy Spring!
If you liked this post check out how we make our butterfly garden! We captured video of a butterfly emerging!