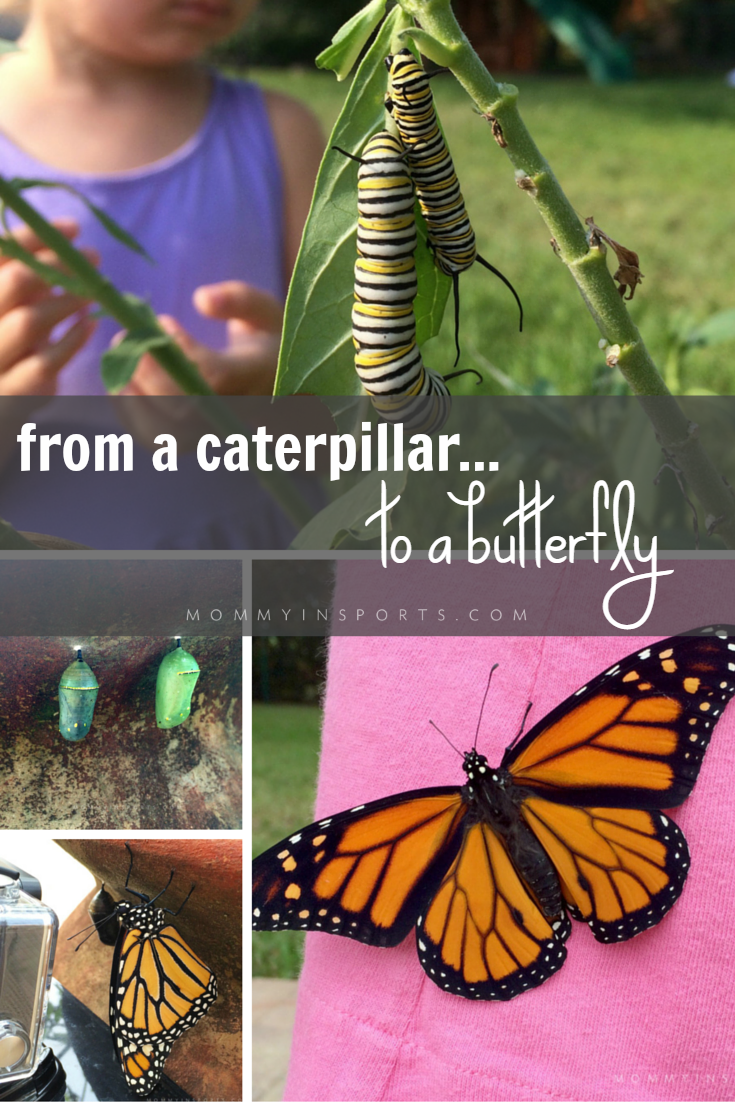 While the rest of the country is feeling the cool fall temperatures, here in South Florida we are still feeling the heat. So earlier this month our daughters and I re-planted some milkweed, and watched as two friendly yet hungry monarch caterpillars devoured the delicious plant. We captured the metamorphosis from a caterpillar to a butterfly on my cell phone using the VSCO CAM app! (My favorite camera app.)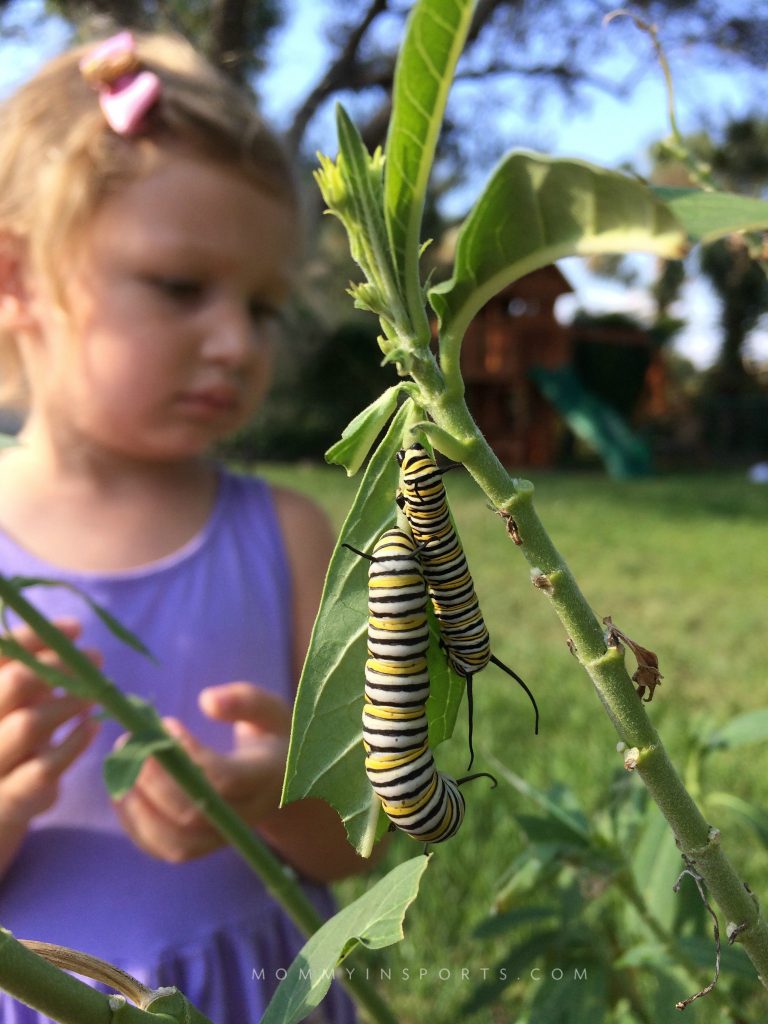 And after buzzing through our entire plant, the two caterpillars crawled down to the side of our pot and formed chrysalises one at a time. It was a strategic move as they hung from the planter's ledge!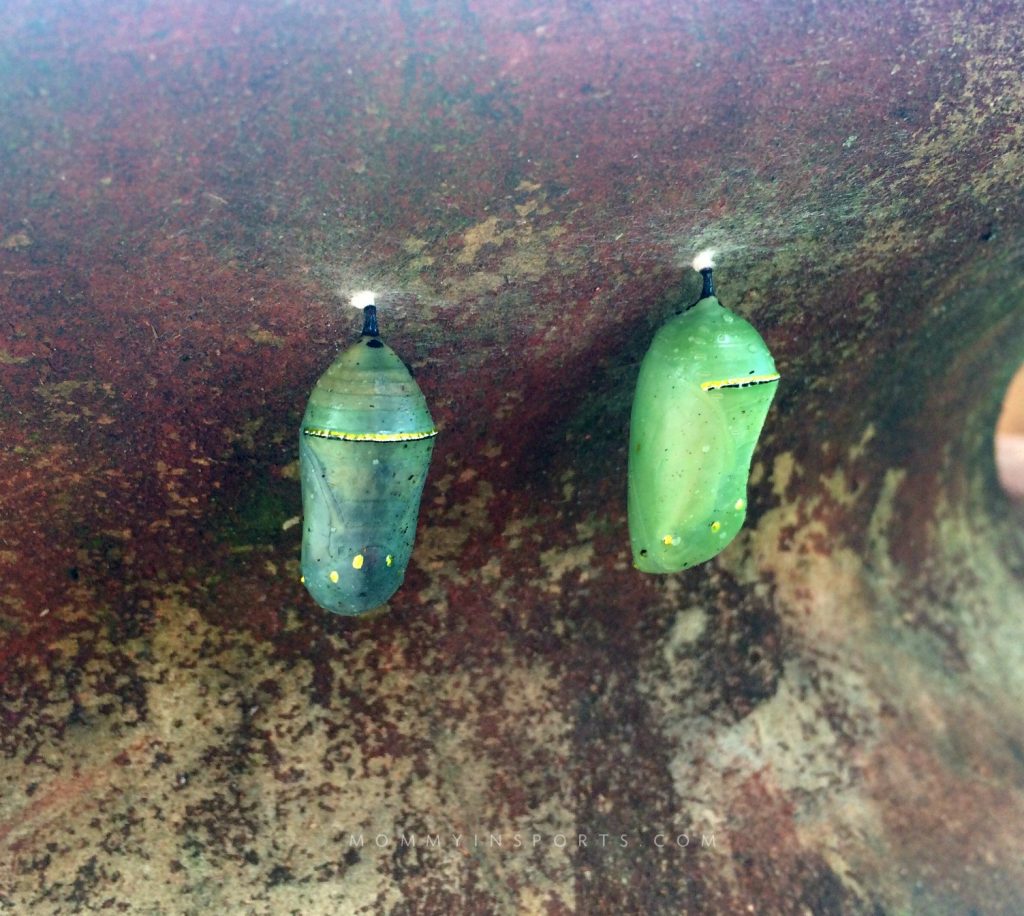 We checked the chrysalises before church Sunday morning and noticed they were both black and transparent, we could see the wings of the butterflies! So my resourceful husband set up the Go Pro on a time lapse. When we returned home an hour later, there waiting for us was a new friend.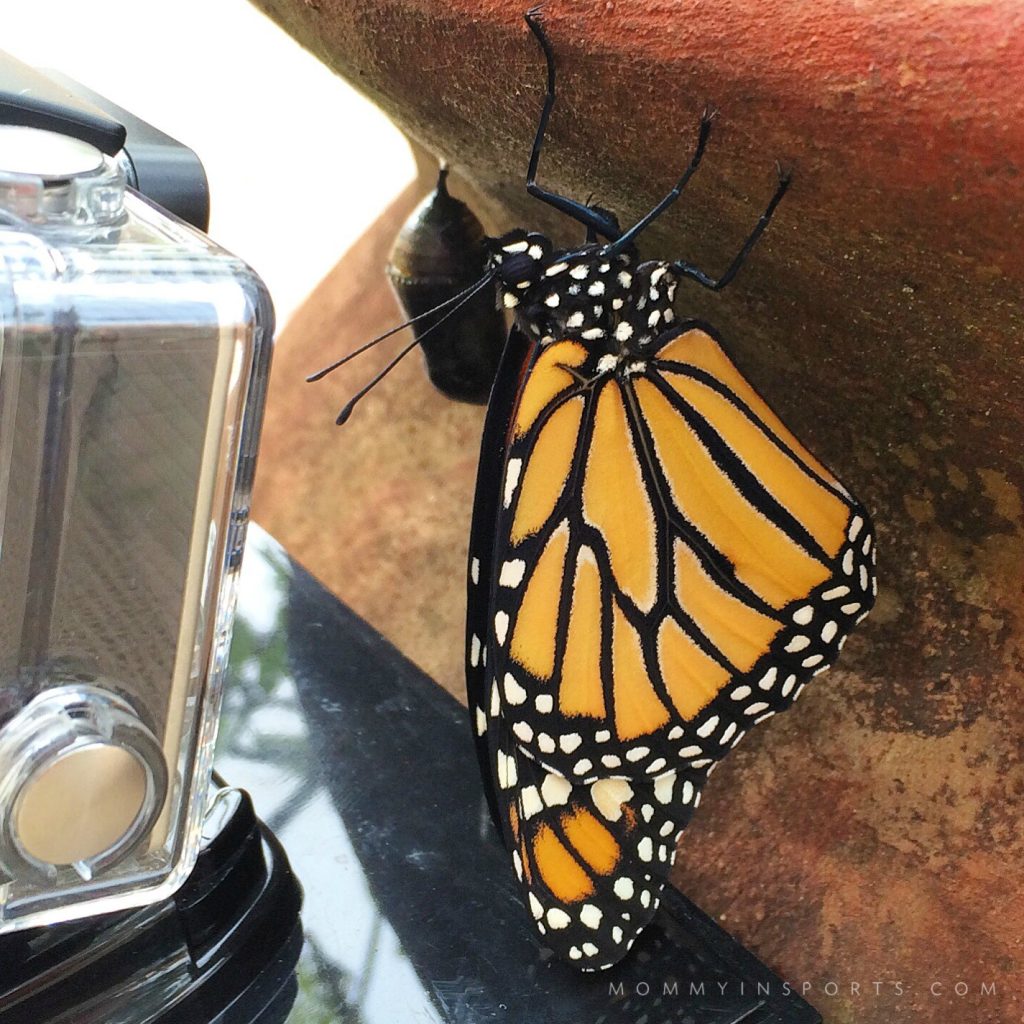 And here's the video of the butterfly emerging. Just to fully explain how geeked out we are about this, we've set up the Go Pro at least three other times trying to capture this moment, and we finally got it!
from a caterpillar to a butterfly, caught on camera!
I also did a quick scope on Periscope when we found the new monarch butterfly. About an hour later we checked back to find this, the 2nd butterfly!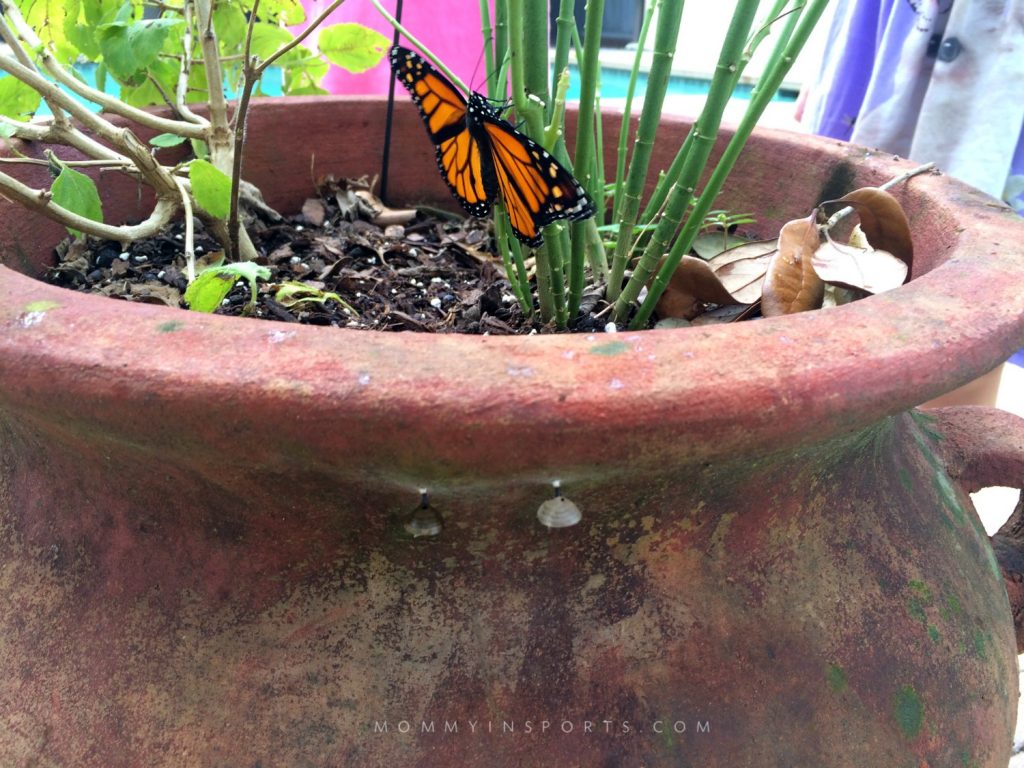 The girls have had so much fun watching them grow, counting the caterpillars, and shooing away the blue jays who always try to eat them. And every day after school they race to the back yard to check on their little friends. Just proves that science can be fun!
We started our butterfly garden back in the spring as a tribute to our cat Riley that passed away. Since then we've had seen many life cycles of butterflies, but this one was so unique because A) they actually survived and didn't get eaten by another species, and B) they stayed together and emerged as butterflies on the same day just an hour apart. So cool!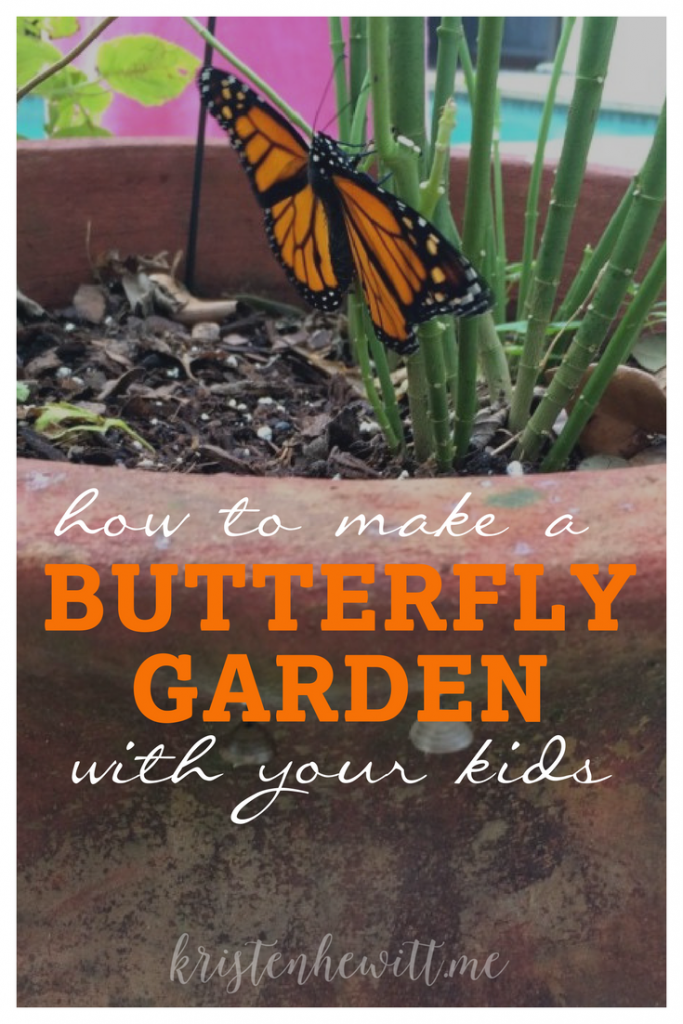 how to start your own butterfly garden
If you'd like to start your own garden, all you need are some pollen rich flowers to attract butterflies, and loads of milkweed. Like seriously, tons of it. We had 6 monarch caterpillars at once and they ate every last leaf! Your local nurseries will usually group butterfly attracting plants together.
If you're up north it's probably too late to start this, but for my southern friends, I highly recommend picking up a milkweed plant or two with your kids this week. Maybe you'll be able to capture moments like these, from a caterpillar to a butterfly!